Quick Menu
The list in brief
1. Best overall
2. Best interface
3. Best security
4. Best on a budget
5. Best free tier
6. Best extensions
How to choose
How we test
The best password managers easily allow you to store all of your passwords securely in one place instead of saving them in a document on your computer or writing them down on paper.
With so many online accounts and passwords to remember these days, many people often take the easy way out and reuse the same password across multiple accounts. This is extremely dangerous as once hackers get the password to one of your accounts, they can use it to login to the rest of them. With one of the best password managers though, you can generate strong, complex passwords for each one of your accounts and you only need to remember a single master password to unlock the others. Many password managers even throw in some nice extras like a VPN or antivirus software to sweeten the deal.
To help you pick out the best password manager for your needs or even your whole family, we've rounded up several of the top ones available today while highlighting their unique features and which platforms or browsers they support.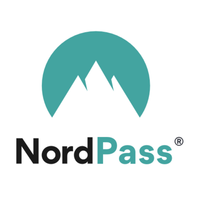 The quick list
Below you'll find everything you need to know about the best password managers at a glance. Whether you're looking for a free password manager or a premium one with plenty of extra features, there's something here for every budget and platform.
The best password managers you can buy today
The best password manager overall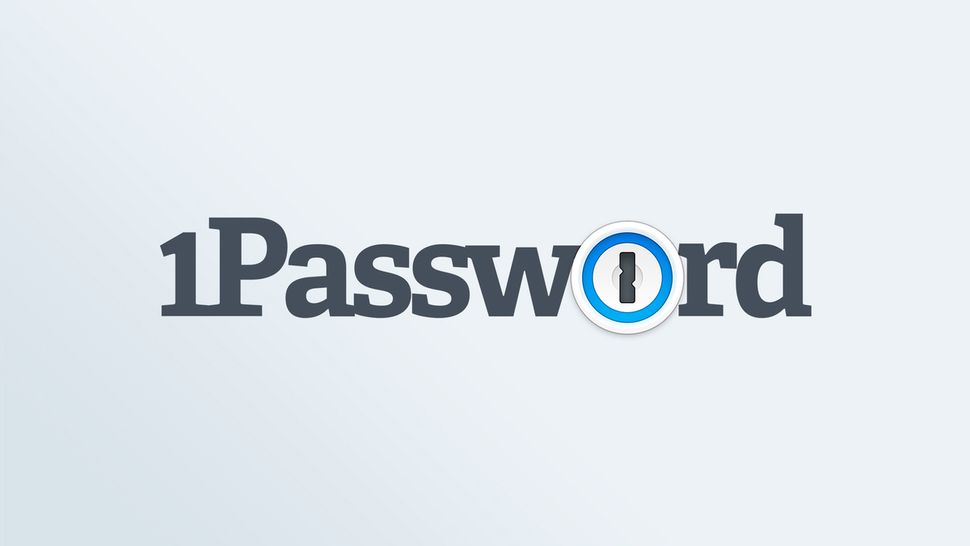 1Password no longer leaves its non-Apple users lagging behind. Its Windows app has reached feature parity with its Mac app, and 1Password now even has a Linux app. The Android and iOS mobile apps aren't quite as versatile as the various desktop interfaces, but they are easy to use and support autofill on both platforms.
It also has excellent stand-alone browser extensions for Brave, Chrome, Edge, Firefox and Safari. They work directly with web browsers and now support biometric logins. The Chrome extension brings 1Password to Chromebook users, and you can also access your 1Password account through the company website.
1Password's killer feature is Travel Mode which deletes sensitive data from your devices (you'll get it back later) so that snooping border-control agents can't find it. 1Password also has great form-filling abilities and true two-factor authentication.
1Password even offers "masked" email addresses for greater privacy through a deal with email provider Fastmail. The catch is that you have to subscribe to both services. It also has a secure data-sharing service called Psst! that lets 1Password users send a temporary link to anyone to share information, such as a password, that has already been saved in 1Password. The best part, the recipient does not need to be a 1Password subscriber.
1Password asks new users to sign up for a $36 annual cloud subscription. The older stand-alone application that let Mac users sync devices locally has been discontinued, and so has the free version of 1Password.
Read our full 1Password review.
The best password manager interface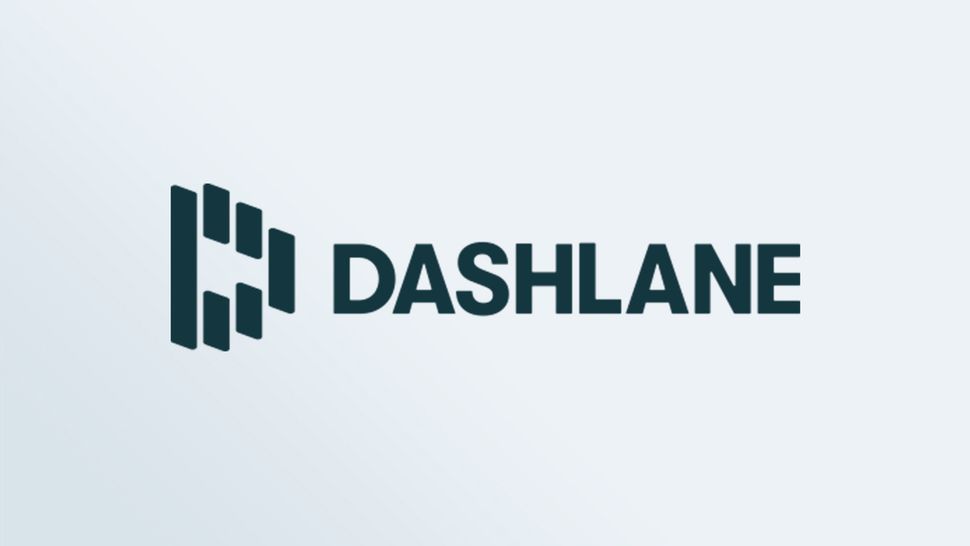 Dashlane matches LastPass, 1Password and Keeper in platform support and has very intuitive desktop software. Its killer feature remains a bulk password changer that can reset hundreds of passwords at once.
The password manager is well designed, easy to use and excellent at filling out your personal information in online forms. A scanner also goes through your email inbox to find online accounts you may have forgotten about.
Dashlane's drawback is its high price. Its Premium plan is $60 per year, or $78 per year if you pay monthly. Dashlane's free plan is limited to one device but it does let you store an unlimited number of passwords.
On the upside, the Dashlane Premium plan offers dark-web monitoring and unlimited VPN service, the latter courtesy of Hotspot Shield. By itself, the VPN costs $96 yearly, so it's a huge bargain when bundled with Dashlane. That makes Dashlane Premium's $60 price tag well worth it if you need these extra services.
Read our full Dashlane review.
The best password manager for security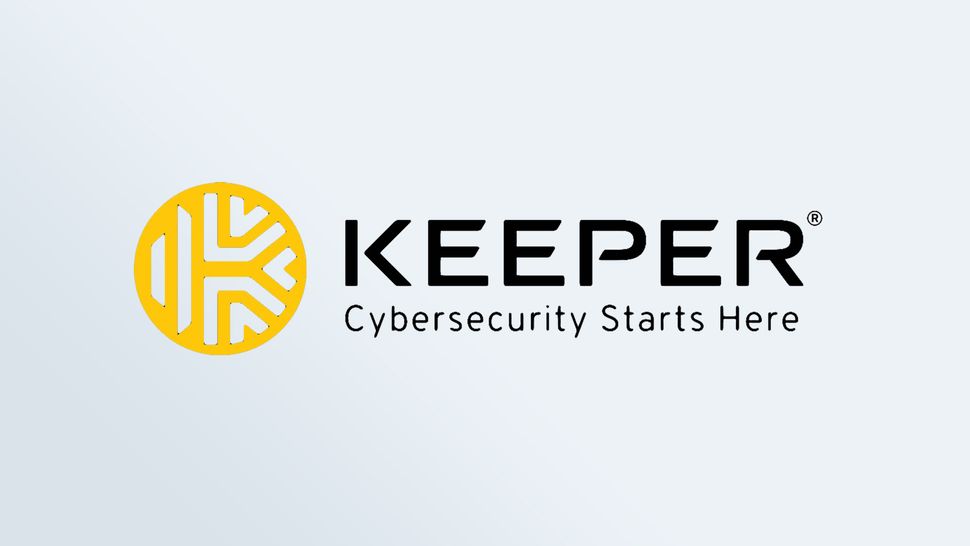 Keeper ($20.98 per year for Tom's Guide readers) is fast and full-featured, stores files and documents of any kind and has perhaps the best security of any password manager.
It offers a consistent, if not flashy, user interface no matter which platform you're using, and 20 templates to fill in personal documents such as passports and driver's licenses. Keeper's free tier gives you everything except syncing across devices.
For an extra $25 per year, Keeper will also monitor the internet for unauthorized use of your personal data and give you 10GB of secure cloud storage, or you can add those services individually for $20 and $10 per year, respectively. It also offers a free secure messaging service.
To make it easier to securely share confidential information with friends, family and co-workers, Keeper has added One-Time Share to its password manager. This feature lets users share links that can only be used on one device and automatically expire at a time of your choosing. Even if you forget to un-share something, it expires automatically and the recipient's access is removed.
Read our full Keeper review.
The best password manager on a budget
Bitdefender Password Manager is a bargain for those looking for a password manager from a well-trusted company at just $20 for the first year ($30 upon renewal).
To get its new password manager up an running quickly, Bitdefender licensed the technology from SaferPass and then integrated it into its Central online portal. Easy to install and use, Bitdefender Password Manager works on Windows, Mac, Android and iOS but not Linux at the moment. Passkey support is something else this password manager currently lacks but the company plans to add it at a later date. Bitdefender also offers browser extensions for Chrome, Edge, Firefox and Safari so that you can use it with your preferred browser.
While Bitdefender Password Manager doesn't include additional cloud storage space like 1Password does, its Secure Notes feature is designed for small amounts of sensitive data that might need hiding. One of the more interesting features of Bitdefender's new password manager is that it provides two different ways to recover your account if you happen to forget or lose your master password.
Read our full Bitdefender Password Manager review.
The best password manager for free users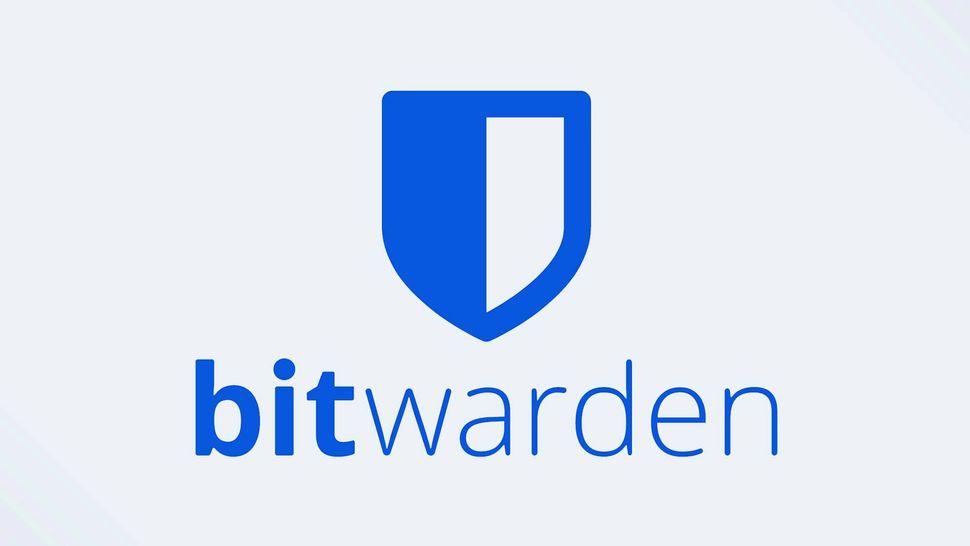 Launched in 2016, Bitwarden has soared into ranks of the top password managers with its low prices, attractive design and full-featured free tier. Now that LastPass has hobbled its own free service, Bitwarden is the best option for anyone who wants to sync all their logins across all their devices without paying a dime.
Meanwhile, Bitwarden's $10-per-year paid version has most of the features you'd find with LastPass, Keeper or 1Password, though it can be a bit counter-intuitive to use. The plan for families is also a steal at $40 per year for up to six people. Privacy geeks will appreciate that Bitwarden gives you the option of setting up your own server to sync your passwords.
Other key features are an innovative secure information-sharing service called Send, a "portable" Windows version that you can install on a flash drive and extensions for eight different browsers. The only major downsides to Bitwarden are a somewhat limited desktop app and the fact that the mobile apps can't auto-fill credit-card numbers or other non-login information.
Read our full Bitwarden review.
The best password manager for browser extensions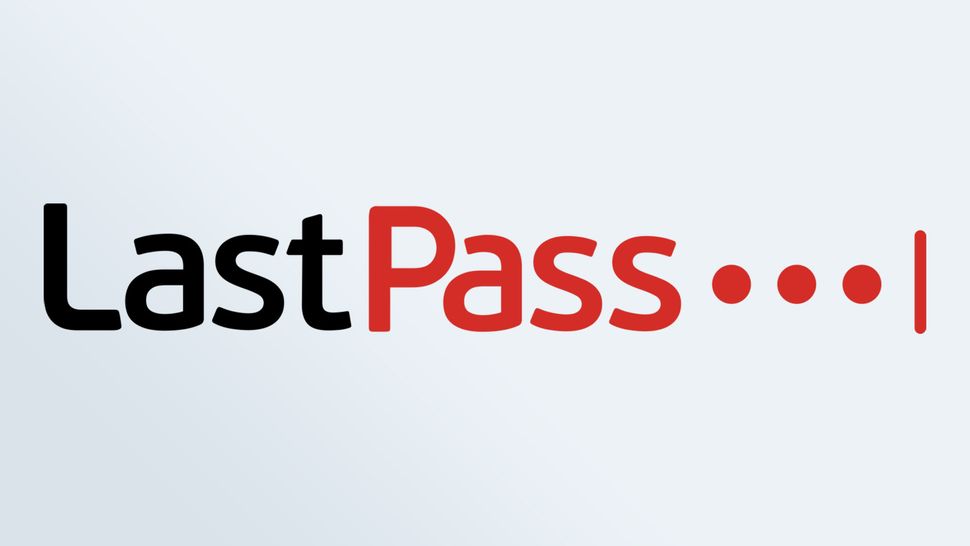 LastPass remains on our list of the best password managers despite its recent security issues due to its ease of use, support for all major platforms and its wide range of features, even though its once-excellent free tier has been greatly diminished.
The free version of LastPass no longer syncs across all your devices, but instead only on your computers or on your mobile devices — not both. Otherwise, it still has nearly as many features as the paid version, like a password generator, unlimited passwords and secure storage.
The paid version adds unlimited syncing among all devices, support for physical two-factor-authentication keys, 1GB of online file storage, dark-web monitoring of your accounts and access to premium tech support.
You don't need to install an application on your computer to use LastPass. Instead, the software can live entirely in browser extensions and in the full-featured web interface.
There are legacy desktop applications for Windows and Mac still available, with some limits.
Read our full LastPass review.
The best password manager for multiple accounts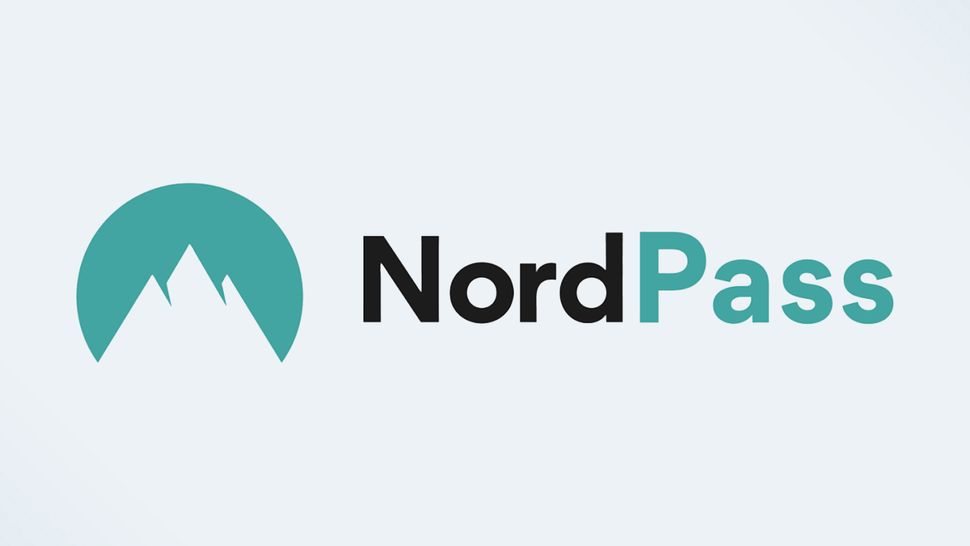 NordPass comes from the security-conscious folks at NordVPN and offers all the password-manager basics, even on its free tier. It's also got a simple, consistent design that's easy to navigate and use and biometric login support for desktop apps.
We thought it was a bit strange that during setup we first had to create a Nord company-wide account, then a specific NordPass account, but that's over with quickly. Another oddity is that you can stay logged into only six devices at a time with the Premium plan, yet that will inconvenience relatively few users.
The bigger downside is that NordPass Premium costs $60 per year for a single user, nearly twice as much as what better-known password managers charge, even though NordPass still lacks some extra bells and whistles those brands offer. You'll want to keep an eye out for frequent NordPass sales, which can knock the Premium plan down to just $18 per year.
Read our full NordPass review.
How to choose the best password manager for you
Most of the best password managers have the same essential functions but things differ when you get to their extra features.
Some of them, such as Dashlane, 1Password and Keeper, alert you about the latest data breaches, sometimes for an extra price. Many password managers can also offer to save your personal details, credit card numbers and other frequently used information so that they can quickly fill out online forms for you. (This is much safer than letting retail websites save your credit card information.)
LastPass once offered an excellent, unlimited free service tier but that baton has since been passed to Bitwarden which also has a $10 annual premium plan that covers most of the basics.
1Password's Mac and iOS apps have generally been kept more up-to-date than the company's Android and Windows applications. It may be the best choice if you exclusively use Apple devices, but the other password managers work just fine across all platforms.
We also tested and reviewed a number of other password managers that didn't quite make the cut for this guide but are certainly worth considering if you want even more options. They include Zoho Vault, True Key, Myki, RoboForm, Blur and KeePass.
The biggest decision though is whether you want your passwords to be stored locally on your own computers and mobile devices, or in the cloud on someone else's servers. There are pros and cons to each approach though.
Cloud vs. local management
When it comes to picking the right password manager for you, it's worth considering whether you want your saved passwords to be stored in the cloud or locally on your devices.
For instance, 1Password still gives you the option to store and sync your "vault" of passwords and other sensitive information locally. However, the company still prefers that you use its cloud servers instead.
For KeePass though, local sync is the default option but setting up your Dropbox, iCloud or other cloud storage accounts to sync online isn't difficult. Meanwhile, the third-party cloud-account option is standard for Enpass but the service has also added a local Wi-Fi syncing feature.
By default, Bitwarden syncs passwords on its own servers but it does provide very detailed instructions on how to shift this function to servers you control instead.
Syncing your passwords locally does provide a security advantage as none of this data needs to reach the internet. For those who want to maintain total control over their passwords, this is the way to go.
The downside here is that it can be a hassle to synchronize these passwords on all of your devices. Some services will allow you to do so over a local network such as a Wi-Fi network or on your own server. Alternatively, you could also put your password vault on a USB flash drive and physically move it from one computer to another.
Cloud-based password managers are far more convenient as these services keep encrypted copies of your vault on their own servers. This ensures that all of your devices will be synced and transmissions between your devices and a company's servers are encrypted.
Although small, the risk is that one of the cloud servers – even one that you control using Bitwarden or use with Enpass – could be breached and your passwords could be leaked into the wild. For instance, LastPass has had a few documented security issues though all were quickly fixed without any passwords being lost.
If a password manager is doing its job correctly, it's storing all of your passwords in an encrypted format and only storing your master password as a "hash" that is the result of an irreversible mathematical process.
Whether it's local or cloud-synced, a password manager puts all of your eggs in one basket, so to speak unless you use more than one password manager. For most people though, the demonstrable benefits of using a password manager far outweigh the disadvantages.
How we test the best password managers
To see how well the best password managers stack up, we put them through extensive testing while conducting our reviews. This involves trying out their desktop apps, mobile apps and browser extensions on a variety of smartphones, tablets, computers and web browsers. However, we also look at the support options available to see whether or not each service has useful setup guides for each platform.
In our latest round of testing, we used a ThinkPad T470 running Windows 10, a Samsung Note 20 smartphone and an iPad Pro. As for the browsers used during our tests, we tested out the best password managers using Google Chrome, Microsoft Edge and Mozilla Firefox.
From here, we added our credentials from several sites like Twitter, Facebook and the Washington Post to each password manager. We then tested out their autofill capabilities as we went about our normal web browsing. This way we could see whether or not a particular password manager is easy to use in your day to day life.
For more on our testing procedures, check out our how we test page for Tom's Guide.