The best 75-inch TVs are a big step up in both size and immersion, and can turn your home living room into a full-on cinema experience.
What makes 75-inch TVs the size to beat? Well, not only are they big, but they typically offer better processors for the best possible smart TV experience and, at higher 4K resolutions, there's more detail in those pictures, too.
The 75-inch class actually includes 75- and 77-inch models, with everything from LCD to QLED and OLED technology available. The good news is that many of our favorite 4K smart TVs from the best TV brands come in the 75-inch size, and deliver everything we love about those top models, but with a larger screen.
Is now the right time to buy a 75-inch TV? Well, yes and no. If you want last year's models at a steep discount, now is a great time to buy. With Super Bowl TV deals available now, you can find some amazing deals. That said, we saw the future of TVs at CES 2023 in early January. If you can hold out for another three or four months, new 75-inch TVs will start dropping around then.
What are the best 75-inch TVs?
Why you can trust Tom's Guide Our expert reviewers spend hours testing and comparing products and services so you can choose the best for you. Find out more about how we test.
The best 75-inch TV overall is the new LG C2 OLED...even though it measures in at 77 inches across rather than an exact 75 inches. The C2 offers the best brightness and color we've seen from any OLED display thanks to LG's next-gen OLED evo technology, and it's pretty affordable for a screen this size.
In second is the Samsung QN90A Neo QLED, which delivers spectacular picture quality thanks to the union of QLED color and mini-LED backlighting for superb brightness and HDR performance, on top of an already impressive premium smart TV. It offers everything from a stylish design to rich smart TV features like video calling and personalized content curation, all while delivering great picture and sound.
Finally, the best value for a 75-inch TV is the TCL 6-Series Roku TV, which offers premium display technologies like a QLED and mini-LED display and HDMI 2.1 connectivity, but without the premium price. The 6-Series actually holds two places on this list, with the TCL 6-Series 8K TV, the most affordable 8K TV to come to market.
The best 75-inch TVs in 2022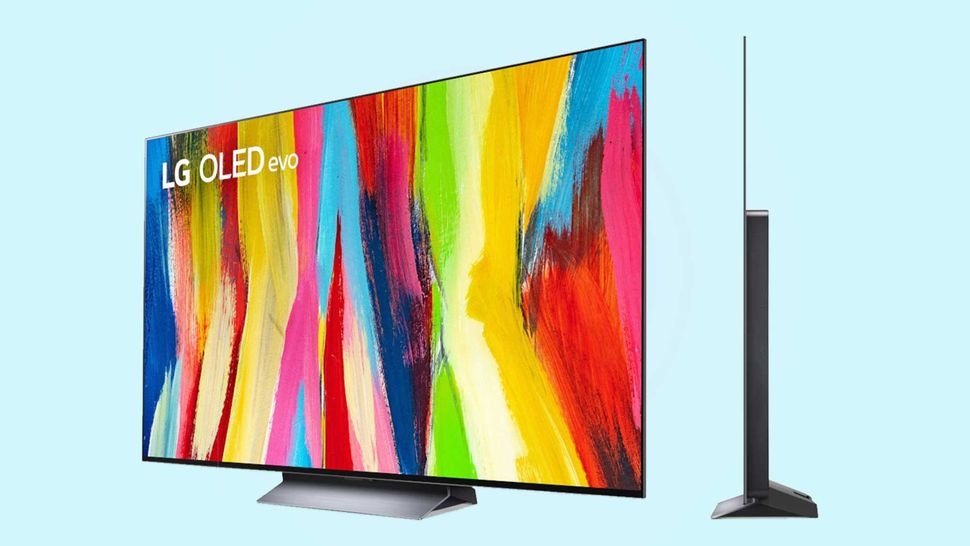 The LG C2 OLED TV is this year's set to beat. Not only is it the best OLED TV thanks to an impressive display panel, but a premium design, maximum versatility and great smart TV platform hit all the high marks, too.
What's more, this C series lineup is LG's largest in terms of size options — the configurations span from 42- to 83-inches, all of which sport full arrays of HDMI 2.1 ports. Most also feature LG's evo OLED panel, which was first introduced on the LG G1 OLED TV and now looks to upgrade the C2's performance.
We can't say our test results for this LG C2 OLED TV review showed significant improvement, but to be fair, there wasn't much room to improve. Instead, what makes this one of the best TVs of the year is that it offers fantastic picture quality for the price — exactly what you'd expect from LG's best-selling OLED TV series.
Read our full LG C2 OLED review.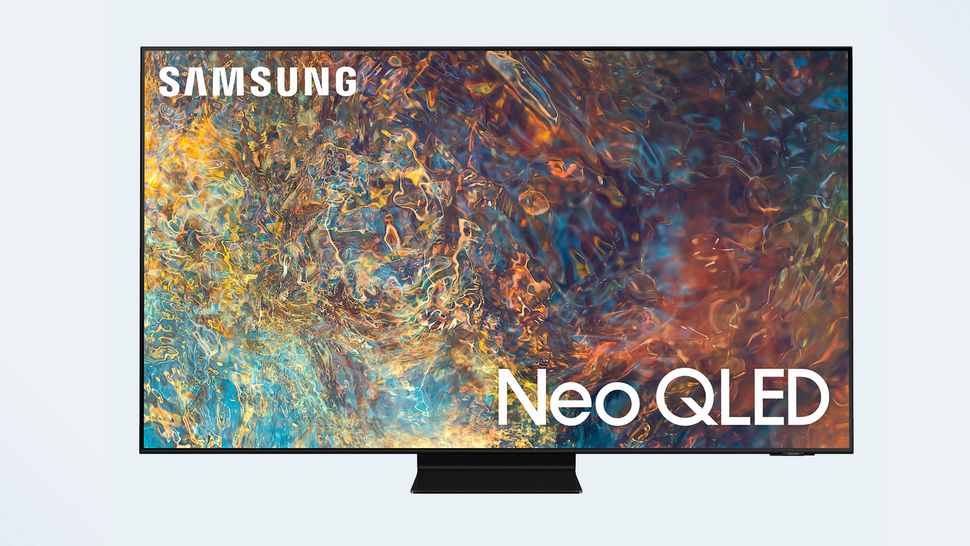 The 75-inch Samsung QN90A Neo QLED TV (QN75QN90AAFXZA) combines Samsung's highly refined quantum dot technology with the tight control of mini-LED backlighting, resulting in one of the best TV displays you'll ever see. In our testing, we noted that its superb color and brilliant brightness make for an unmatched performance and Samsung pairs that with a wealth of smart TV functions and genuinely intelligent features, like a solar-powered remote control that eliminates the need to swap out batteries – delivering eco-friendly design and handy convenience at the same time.
HDMI 2.1 connectivity comes standard, along with gamer-friendly features and impressive 12.6-millisecond lag time for an unparalleled gaming experience. The whole thing is packed into a gorgeous 1-inch-thick design that contains a huge array of smart features, potent Dolby Atmos sound and some of the best performance we've ever seen. It's one of the best 75-inch TV we saw in 2021 and it's holding its own in 2022 as well.
Read our full Samsung QN90A Neo QLED TV review.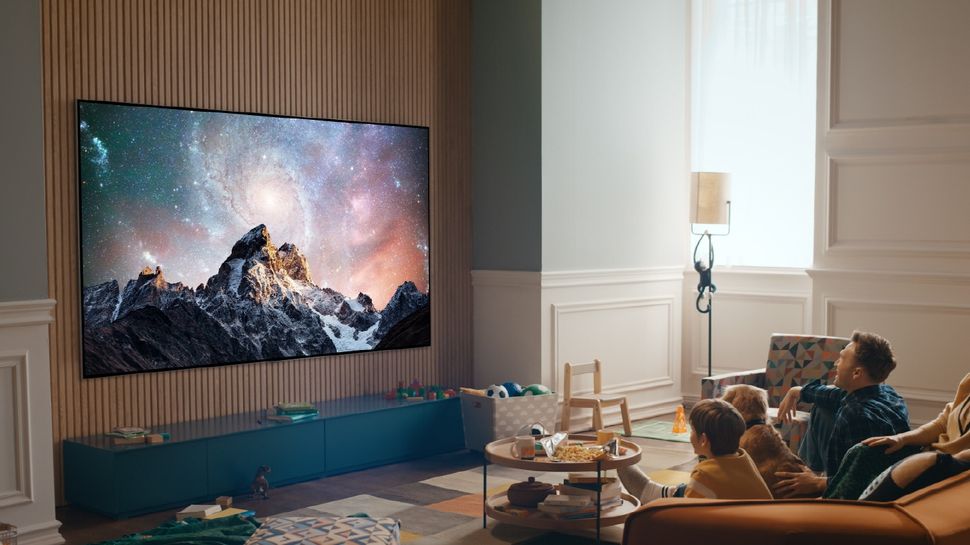 The 77-inch LG G2 OLED TV is easily the best 4K OLED TV made by LG. It has LG's second-gen OLED evo technology and improves upon last year's G1 in almost every regard. It's the updated version of LG's superb Gallery OLED, boasting a premium 20 millimeter-thick design and sleek flush-to-the-wall mounting setup. We just wish it went further to solve OLED's very minor flaws; in our testing we found that the LG G2 reached 590.54 nits — way above the G1's 412.05, albeit not quite on a par with the Sony A80J's 713.65 result.
That said, our review found the LG G1 OLED is still an impressive OLED set, and LG has even knocked the price down a bit while updating almost everything else about the set: its design is also something to behold, with a minimalistic silver frame that gives it a near-bezel-less appearance. It's also well equipped with ports, sounds better than almost any OLED we've ever heard and offers a full-featured smart TV platform that should satisfy most households, without quite being the best. The LG C2, which we're currently testing, may end being a better purchase for most people, but until then this is the best OLED TV you can buy.
Read our full LG G2 OLED TV review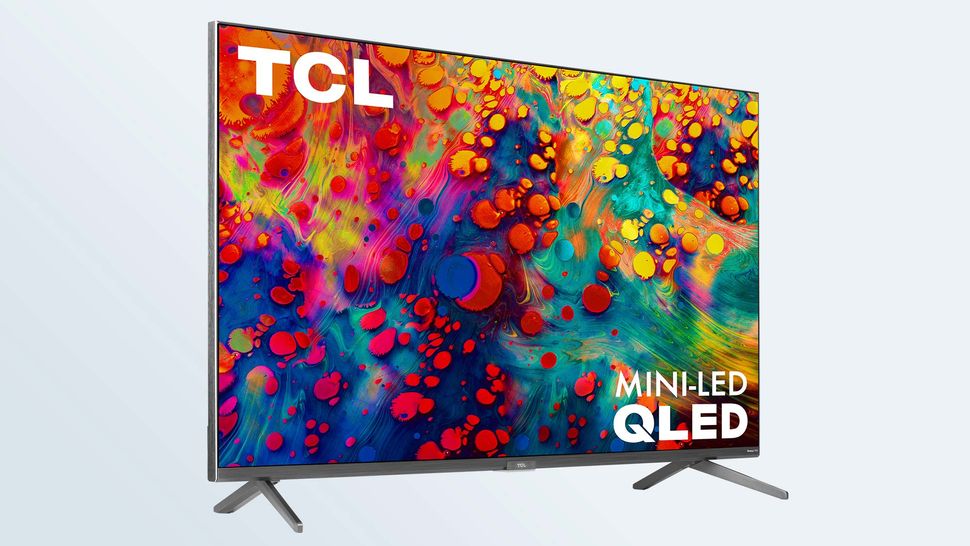 The big-screened TCL 6-Series Roku TV (75R635) offers enormous value for it's affordable price, giving you a premium 75-inch picture and a great smart TV experience for much less than the competition. Just like the more expensive Samsung Neo QLED, our testing found the R635 delivers amazing quality with mini-LED backlighting in addition to QLED. The result is impressive color and brightness, with some of the best HDR performance we've seen on anything this side of an OLED display.
But TCL keeps delivering more, like THX Certified Game Mode, which makes the 6-Series one of the best gaming TVs available, even for new consoles like the PS5 and the Xbox Series X. From the design's smart touches, like cable management in the stand, to the always-solid Roku TV platform, the TCL 6-Series 75R635 is the best 75-inch TV value, and it's not even close.
Read our full TCL 6-Series Roku TV (R635) review.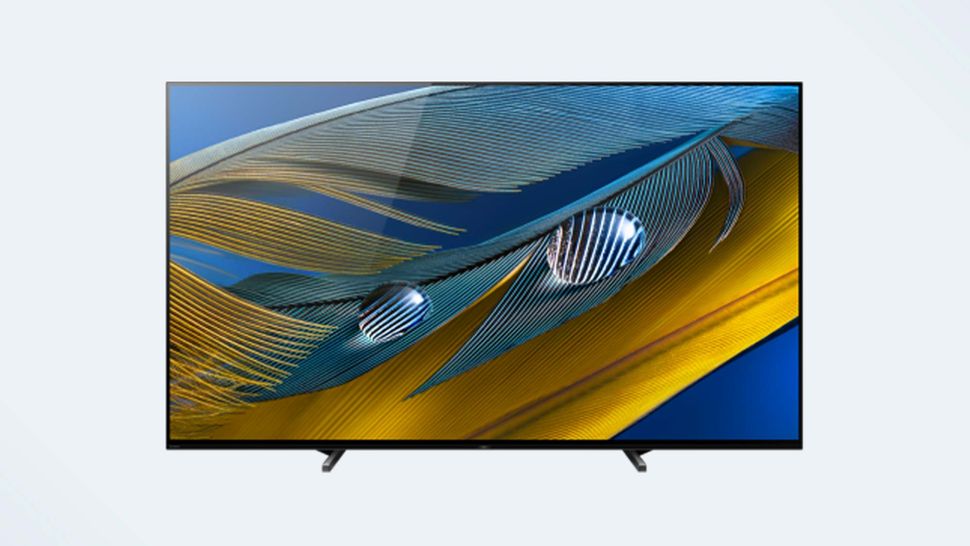 The Sony Bravia XR A80J is one of our new favorite 75-inch OLED sets, thanks to an incredible array of futuristic technologies: this 4K OLED TV has great HDR, a 120 Hz refresh rate, a built-in ATSC 3.0 tuner, Google TV streaming and Sony's own Bravia Core service, Acoustic Surface Audio+ technology… the list goes on. Sure, not everyone will need everything here, but it's nice to have the option.
Just as importantly, it also excels at the basics — our testing found that contrast is superb, colors are rich and varied, viewing angles are impressive and it handles upscaling well. Sound is also excellent and Google TV is a big upgrade on the older Android TV. Against that, the XR A80J requires a little more tweaking in order to look its best; it's fine out of the box, but to really reach its full potential, you'll want to play around with various modes. It's not the cheapest and other 75-inch sets beat it purely based on picture quality, but as an all-round package the A80J is a great choice.
Read our full Sony Bravia XR A80J review.
The Sony Bravia X95K Mini LED TV, the brand's first set powered by Mini LED backlighting, is our top pick from the Sony 2022 TV lineup. It has the kind of HDR performance you crave on movie night, pairing the set's high luminance and targeted backlight control with plenty of nuance and practical vibrancy. Sony packages it up in a sleek build, complete with multiple stand configurations and a great remote.
In out-of-the-box standard mode, the Sony Bravia X95K Mini LED TV covered 99.89% of the Rec 709 color space, which is a nearly perfect reach to the average viewer with an LED TV. The X95K's best Delta E score came in at an excellent 1.88 in Filmmaker Mode, which isn't surprising as Sony has long emphasized preserving the filmmaker's intent in picture processing. Pretty on-brand for a TV manufacturer that's also a movie studio.
We still believe the LG G2 OLED and Samsung's 2021 QN90A offer slightly better performance for the price, but it's easy to recommend this Sony to anyone shopping for a non-OLED 4K HDR TV.
Read our full Sony Bravia X95K Mini LED TV review.
The Samsung Q80T QLED 4K TV is as impressive as ever, thanks to quantum-dot enhanced picture, clever smart features and impressive Object Tracking Sound. We loved the excellent color quality and HDR performance in our testing, though you will have to accept that Samsung TVs don't offer Dolby Vision support. Powered by Samsung's powerful Quantum processor, the Q80T is also formidable on the smart TV features, with Amazon Alexa or Google Assistant in addition to Samsung's Bixby voice assistant.
And while it was originally released in 2020, it doesn't look long in the tooth in 2022. At the time of release, there were only a couple of minor spec differences compared to Samsung's top-range Q90T, so you're getting a lot of TV for your money, even a couple of years on.
Read our full Samsung Q80T QLED TV review.
The TCL 5 Series Roku TV (75S535) does what TCL does best, delivering a surprisingly great mix of features and performance at an excellent affordable price. With the 75-inch model selling for less than $1,000, you get the great color and brightness of QLED, as well as Roku's user-friendly smart TV interface, which puts a huge selection of apps right at your fingertips.
In addition to the excellent color accuracy and full color gamut offered by the QLED display, it offers top-of-the-line HDR support, with Dolby Vision in addition to basic HDR10 and HLG formats. With our testing measuring the input lag at 13.1 milliseconds, it's also one of the best gaming TVs you can buy when you want to game on a giant screen. And it's less than half the price of other premium QLED sets, making it one of the best values in smart TVs.
Read our full TCL 5-Series Roku TV (S535) review.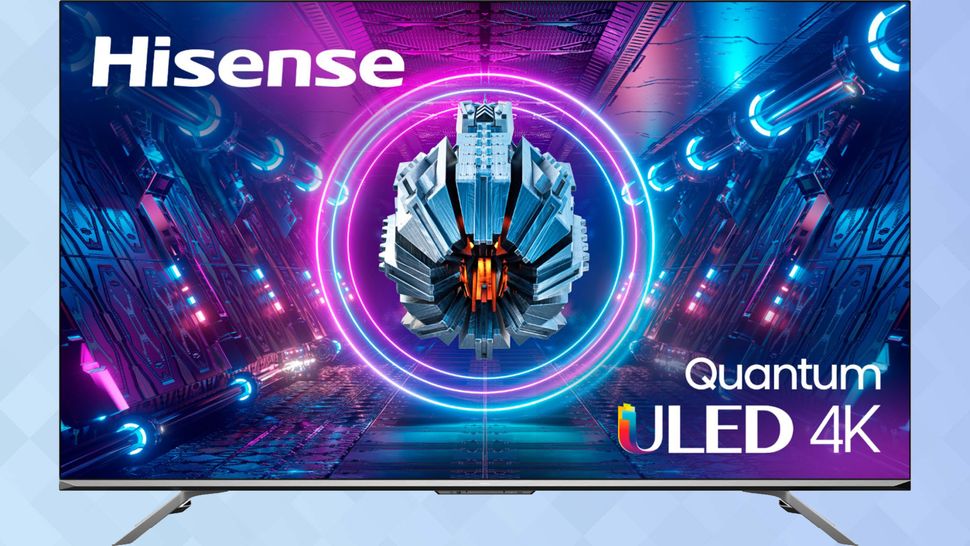 The Hisense U7G Android TV is being marketed as a TV built for gaming, and the specs make it easy to see why: The Quantum Dot display boasts good color and sharp images, the panel's 120Hz refresh rate will handle the most demanding game console output, and a pair of HDMI 2.1 ports offer the best connectivity you can get for high-frame rate gaming. Easy app sharing with Chromecast is just icing on the cake.
And any TV that's good for gamers will usually do pretty well at everything else. Handling both Dolby Vision and HDR10 Plus formats, it's got some of the best HDR support available, and Dolby Atmos sound means it has the audio to match. It impressed us in our review, and it's more affordable than you'd expect given the feature set. Gamer or not, the Hisense U7G Android TV is a solid 4K smart TV.
Read our full Hisense U7G Android TV review.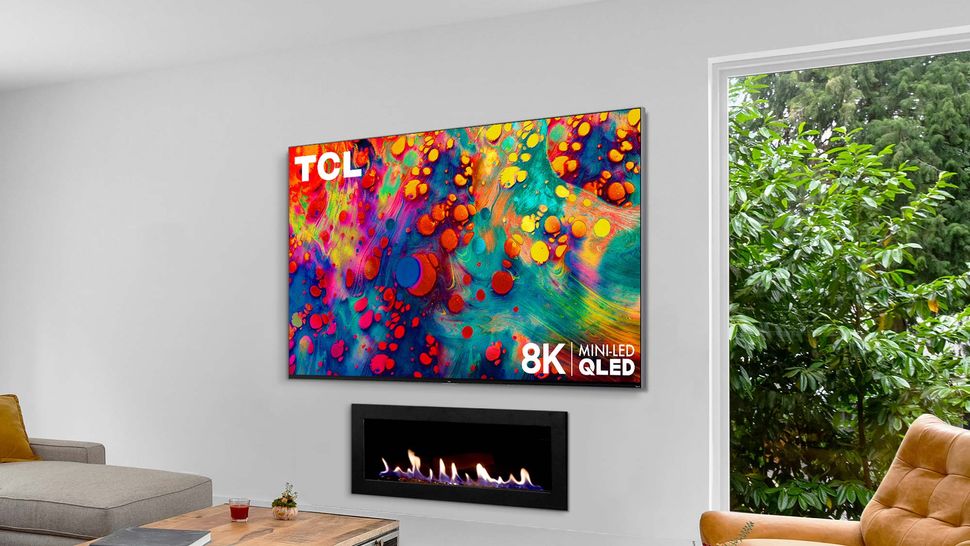 When it comes to 75-inch TVs, there are plenty of ultra-premium sets you can choose from, but TCL has stepped things up with a surprisingly affordable 75-inch 8K TV. The TCL 6-Series 8K Roku TV (75R648) is actually more affordable than some of the premium 4K sets on this list. Plus, it's got everything we love about Roku TVs, along with excellent performance and short lag times for gaming.
By offering next-gen resolution at current-gen prices, it's the 8K TV we recommend – or, that we would recommend, if we thought people should be buying 8K TVs (which we don't). Our only issues with the TV's performance were the 8K panel's limited viewing angles and the mediocrity of the audio, which can be solved with a simple soundbar. But the bigger issue is one facing any 8K TV out there – there's next to nothing you can watch in 8K, and that may not change anytime soon.
Read our full TCL 6-Series 8K Roku TV (R648) review.
How to choose the best 75-inch TV for you
Knowing what size you want helps in selecting a great TV, but not all 75-inch TVs are the same. Here are some of the other factors to consider when picking the best 75-inch TV for your home.
Size: First, decide if you're locked into an 75-inch model. You'll find more options in 65-inch models and often better values, or you can go bigger with an 85-inch TV.
And remember to fit the TV to the room it's in. For an 75-inch 4K TV, you'll be dealing with a TV that measures at least 65 inches across, and you'll want to be sitting more than 6 feet from the set to get a good viewing experience. (Learn more in our article What size TV should you buy?)
Price: Big screens usually mean big prices, so know your budget, and recognize that you may need to spend a little more to get a better TV. The most affordable 75-inch TVs range between $800 and $1,200, but the majority will be more expensive, between $2,000 and $4,000 for the most premium models. The differences in price may impact other features and the performance of the TV, but you still want to get the best TV for your money. If your budget is strict but you can't settle for performance niggles, consider an older premium TV. You can usually get great deals on them.
Display: There are several different types of display offered on today's TVs, from the most basic LCD panels to QLED panels of various degrees of refinement, and (the best option) OLED. The better the panel, the more expensive the TV, but you definitely want something that delivers a wide color gamut, high color accuracy and strong brightness. Our reviews detail the individual performance of each set, including the results of lab testing those key qualities.
HDR support: If you want the most colors, get one of the HDR sets with Dolby Vision compatibility above. This technology is able to deliver more colors, more contrast levels and increased brightness. It could make a set a bit more costly, but it guarantees you'll still be satisfied with TV as the Dolby Vision format seems to be gaining momentum.
Ports: Another thing to consider is port offerings. Some of the sets above sport 3 HDMI ports, while some have 4. In general, more ports is better, especially if you have a collection of input devices like soundbars or game consoles.
Smart features: All of the TVs on this list are smart TVs, but different brands and smart TV software will have a different ecosystem of apps to choose from and offer a different collection of smart features, like voice interaction and smart home compatibility. Check out our individual reviews to see a discussion of what each TV brings to the table in terms of features and smart capabilities.
How we test 75-inch TVs
When it comes to evaluating TVs, we're serious about getting it right. That's why every TV we review is put through a rigorous testing process that measures key standards of picture quality and performance.
Our lab tests involve testing for color accuracy and color gamut using an X-Rite i1 Pro spectrophotometer, an AccuPel DVG-5000 video test pattern generator and SpectraCal CalMAN Ultimate calibration software. These tools are relied on by professional calibrators throughout the industry, and we've paired them with custom workflows to gather the information needed for our reviews. These measurements are taken first in standard mode to simulate the average watching experience, and then taken again in other display modes to find the top color and brightness performance offered by each set.
Our testing measures contrast and maximum brightness, as well as lag time. Using a Leo Bodnar Video Signal Input Lag Tester to test video signal delay, we time how long it takes for content to travel from the original video source to the screen, measured to the millisecond. Shorter response times equate with faster gaming performance, letting us objectively know which TVs are better for gaming.
We use all of these objective test results to make comparisons about quality and performance between different TVs, but our evaluation doesn't end there. We also spend hours with each set, watching shows and movies, and using carefully selected video samples to highlight the strengths and weaknesses of each set and help us tell you which TVs look and sound the best in a real home viewing environment.
And there's more to today's TVs than just viewing, so we also check out the smart TV functions and evaluate everything from the interface to the remote control design. This lets our reviews speak to the technical capabilities of today's smart TVs and how they fit into your connected home.
How far should I sit from a 75-inch 4K TV?
For optimal viewing, we recommend sitting around 75 inches away from a 75-inch 4K TV, or about 5.4 feet. You can sit further back if you have the luxury of a larger room but you might start to miss out on the extra detail that a good 4K TV pulls out.
You can read more in-depth details in our article What screen size should you buy .
---
Check out our favorites and top picks for the best TVs in every style, size and price range.
Best TVs | Best 4K TVs | Best smart TVs for streaming | Best TVs for gaming
The best TVs under $1000 | The best TVs under $500
Best TV brands | Best Samsung TVs | Best TCL TVs | Best LG TVs | Best Roku TVs | Best OLED TVs | Best QLED TVs | Best 8K TVs | Best HDMI 2.1 TV | Best TVs with ATSC 3.0 | Best TVs with Chromecast
The smallest smart TVs | Best 43-inch TVs | Best 50-inch TVs | Best 55-inch TVs | Best 65-inch TVs | Best 70-inch TVs | Best 75-inch TVs | Best 85-inch TVs
And don't forget to watch out for the latest TV reviews.