The best smart TVs for streaming are instant portals to the world of apps and can whisk you away to services like Netflix, HBO Max, Hulu and more.
Not only are the fast and easy to navigate, but the best smart TVs also offer robust search engines that can find the exact shows and movies you're for and they often come with features like Chromecast Built-in or Apple AirPlay that will allow you to send whatever you're watching from your phone to the TV.
Some of these features can be found on streaming devices like the Roku Premiere, Apple TV 4K or Amazon Fire TV Stick 4K, however, it's often more convenient for people to have those smart TV platforms built right in. That way, you can use one remote to jump from streaming services to live TV.
So how do you choose? After hours of testing and dozens of reviews, we've compiled a list of the best smart TVs for streaming based on a number of factors, including value for your dollar. What you see below are the best smart TVs for 2022.
What are the best smart TVs for streaming?
Why you can trust Tom's Guide Our expert reviewers spend hours testing and comparing products and services so you can choose the best for you. Find out more about how we test.
When it comes to finding a great smart TV, all of our favorites have the basics covered. That means they have internet connectivity, generally from built-in Wi-Fi, to give you access to a whole range of streaming apps, including big-name favorites like Netflix and Amazon Prime Video.
For those reasons, we've given the top spot to the LG C2 OLED. It's fully equipped with HDMI 2.1 ports that allow you to connect your favorite streaming devices and game consoles, plus it offers a slick and easy-to-use webOS smart platform.
Otherwise, for a great value, we love the TCL 6-Series Roku TV R635 from 2021. It combines the solid Roku smart TV interface with premium display technology and stellar performance for much less than competing premium sets. If you want the best 4K smart TV for less money, this is it.
The best smart TVs for streaming in 2022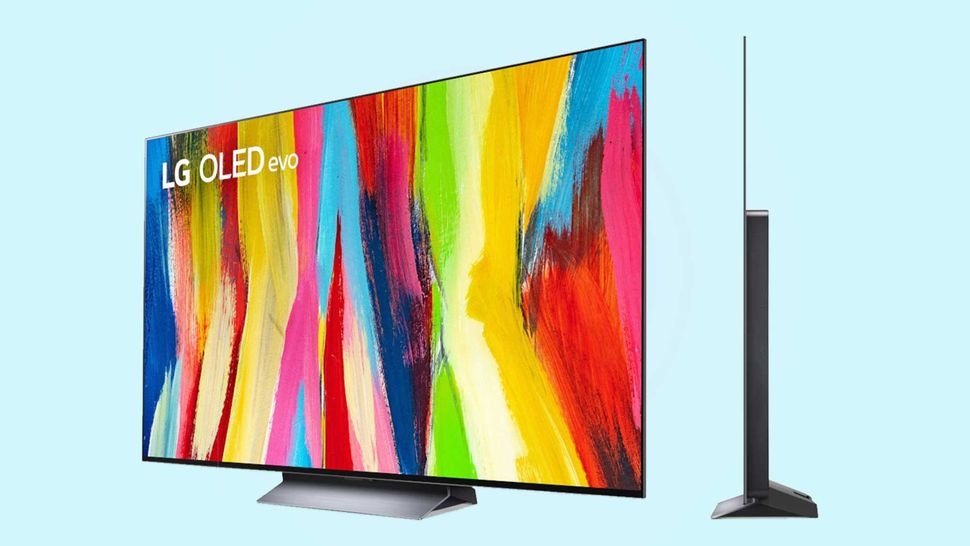 The LG C2 OLED TV is this year's set to beat. Not only is it the best OLED TV thanks to an impressive display panel, but a premium design, maximum versatility and great smart TV platform hit all the high marks, too.
The content available includes all the best streaming services and almost all the best free streaming services, too. We could watch House of the Dragon on HBO Max, She-Hulk on Disney Plus and The Bear on Hulu. Searching clips on YouTube and launching workouts on Peloton are both possible, too.
When nothing's being watched, the LG 2022 TV Always Ready tool is an ambient mode that displays art, photos or a music player. Samsung has mastered the Ambient Mode, and even more so with The Frame 2022, so clearly LG cares about creating a comparable option.
We can't say our test results for this LG C2 OLED TV review showed significant improvement over last year's LG C1 OLED, but to be fair there wasn't much room to improve. Instead, what makes this one of the best TVs of the year is that it offers fantastic picture quality for the price and a wonderful smart TV platform — exactly what you'd expect from LG's best-selling OLED TV series.
Read our full LG C2 OLED review.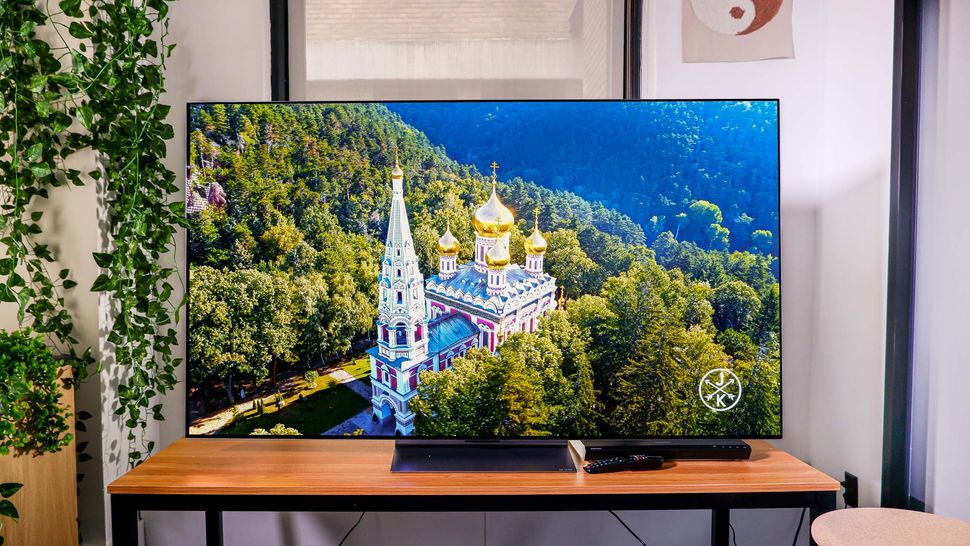 For numerous reasons, the LG G2 OLED is the best smart streaming TV you can buy in 2022. It improves upon last year's G1 in almost every regard to up the game when it comes to the screen tech.
This being one of LG's 'Gallery' series TVs, its design is also something to behold, with a minimalistic silver frame that gives it a near-bezel-less appearance. It's also well equipped with ports, sounds better than almost any OLED we've ever heard and offers a full-featured smart TV platform in the form of webOS.
LG's webOS faces stiffer competition from the likes of Roku on app selection, but smart options, like your choice of Google Assistant and Amazon Alexa voice assistants, AI-driven sports alerts, and gaming features like the game optimizer menu and support for Google Stadia and Nvidia GeForce Cloud help elevate to it to the top spot in our lineup.
Read our full LG G2 OLED TV review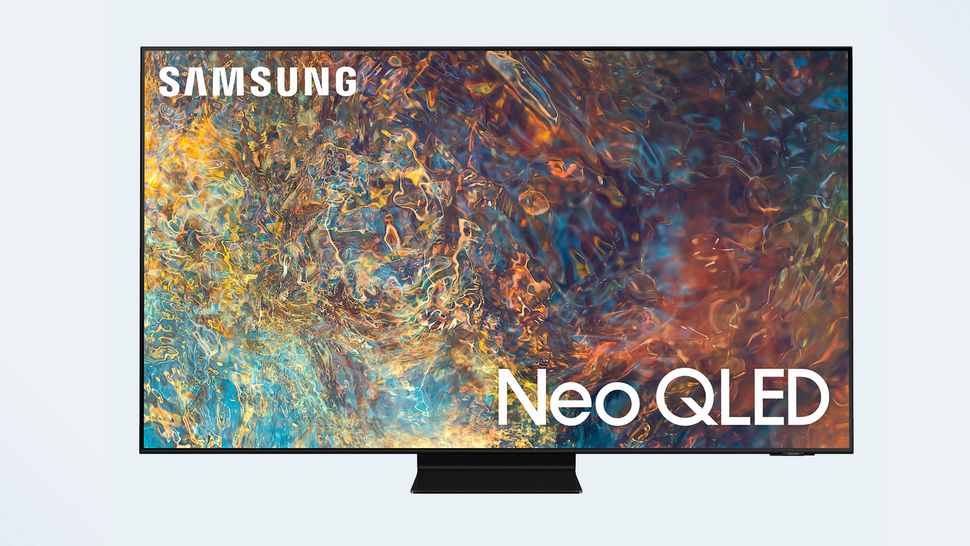 The Samsung QN90A Neo QLED TV combines Samsung's highly refined quantum dot technology with the tight control of mini-LED backlighting, resulting in one of the best TV displays you'll ever see. Brilliant color and unmatched brightness make for superb performance, and Samsung pairs that with a bounty of smart TV functions and genuinely intelligent features, like a solar-powered remote control that eliminates the need to swap out batteries – delivering eco-friendly design and unbeaten convenience at the same time.
The whole thing is packed into a gorgeous 1-inch-thick design that contains a huge array of smart features, potent Dolby Atmos sound and some of the best performance we've ever seen. HDMI 2.1 connectivity comes standard, along with gamer-friendly features and impressive 12.6-millisecond lag time for an unparalleled gaming experience. It was the best TV we saw last year, and the winner of the 2021 Tom's Guide Award for Best TV, as well as a second award as the best gaming TV of the year.
Read our full Samsung QN90A Neo QLED TV review.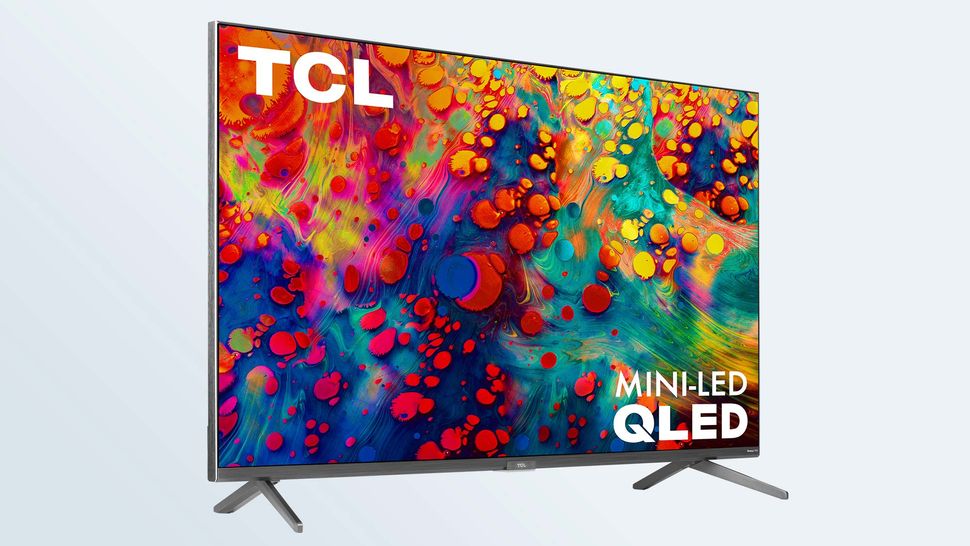 The TCL 6-Series Roku TV (R635) offers tremendous value for its budget-friendly price, with superb picture quality and a great smart TV experience for much less than the competition. As TCL's best mainstream smart TV, the R635 ups the ante with mini-LED backlighting in addition to QLED. The result is impressive color and brightness, with some of the best HDR performance we've seen on anything this side of an OLED display.
But TCL keeps delivering more, like THX Certified Game Mode, which makes the 6-Series one of the best gaming TVs available, for consoles like the PS5 and the Xbox Series X. From the design's smart touches, like cable management in the stand, to the always-solid Roku TV platform, the TCL 6-Series R635 is the best smart TV value, no contest.
Read our full TCL 6-Series Roku TV (R635) review.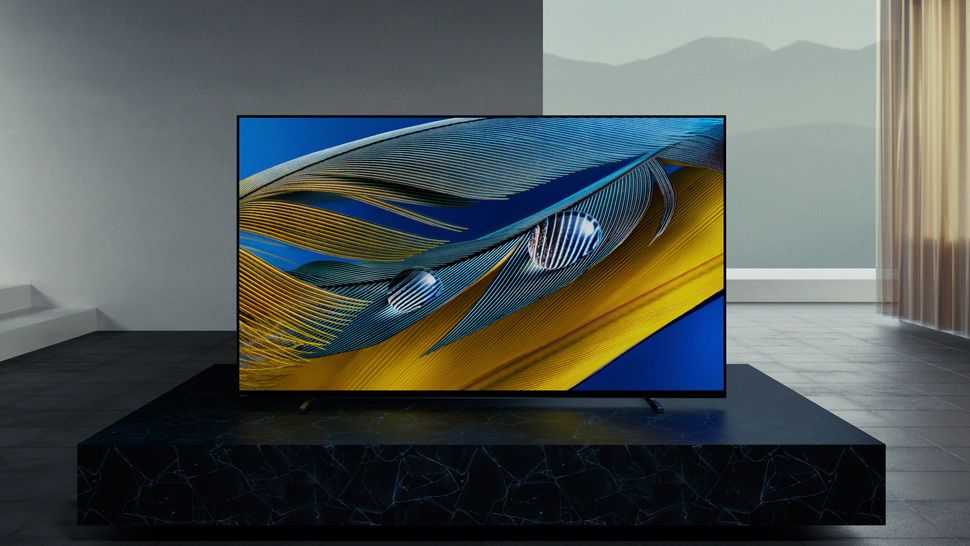 The Sony Bravia XR A80J is one of the best streaming TVs out there, thanks to Google TV streaming and Sony's own Bravia Core service. And it's absolutely packed with futuristic technologies: this 4K OLED TV has HDR, a 120 Hz refresh rate, ATSC 3.0 tuner, Acoustic Surface Audio+ technology… the list goes on. Sure, not everyone will need everything here, but it's nice to have the option.
Just as importantly, it also excels at the basics — contrast is superb, colors are rich and varied, viewing angles are impressive and it handles upscaling well. Sound is also excellent and for its smart interface, Google TV is a big upgrade on the older Android TV. Against that, the XR A80J requires a little more tweaking in order to look its best; it's fine out of the box, but to really reach its full potential, you'll want to play around with various modes. It's not the cheapest and other sets beat it purely based on picture quality, but as an all-round package the A80J is a great choice.
Read our full Sony Bravia XR A80J review.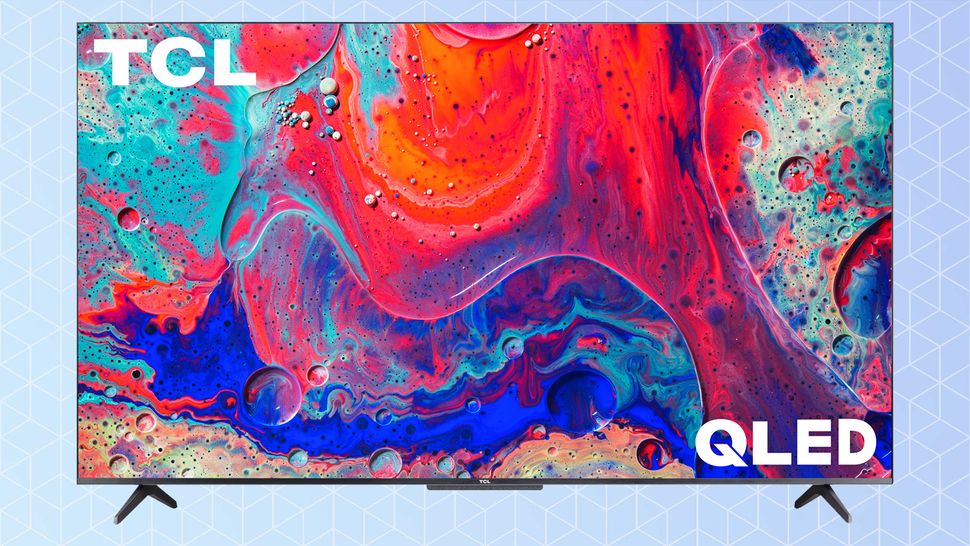 The TCL 5-Series Google TV (S546) wowed us with its combination of smart TV features, solid performance and great value for your dollar. Building on the foundation of the already-good 5-Series, the move to Google TV gives the affordable 4K smart TV a more premium smart TV platform, one that offers personalized and customizable suggestions, a huge assortment of smart features, and deep Google Assistant integration that makes it a viable center for the entire home of connected gadgets.
But it also offers a step up in other aspects of the TV. From color quality to lag times, the 5-Series Google TV is a more polished version of the 5-Series TV, delivering an excellent QLED 4K display, a slick remote control, and a surprisingly wide array of gaming features for a 60Hz TV. For a smart TV that sells for under $1,000 for most size options, it's easily one of the best TVs on the market.
Read our full TCL 5-Series Google TV (S546) review.
Although it's a rock-solid performer with HDR content, one significant drawback of the S95B OLED is that it uses Samsung's new Tizen smart interface. Like a lot of the other smart TV operating systems, it throws a ton of information at you, but it's more haphazardly organized and can take a while to navigate.
Tizen may have made more sense when it was released in 2015 and proprietary OSes like this were more common and less developed, but compared with something like the intuitive, streamlined Google TV, it's really showing its age.
Still, if you want a cutting-edge QD-OLED TV that promises the best of both quantum dot and OLED (superior color, brightness, and contrast) in a single package, the Samsung S95B is one of Samsung's better options in 2022.
Read our full Samsung S95B OLED 4K TV review.
The Sony Bravia X95K Mini LED TV, the brand's first set powered by Mini LED backlighting, is our top pick from the Sony 2022 TV lineup. It has the kind of HDR performance you crave on movie night, pairing the set's high luminance and targeted backlight control with plenty of nuance and practical vibrancy. Sony packages it up in a sleek build, complete with multiple stand configurations and a great remote.
In out-of-the-box standard mode, the Sony Bravia X95K Mini LED TV covered 99.89% of the Rec 709 color space, which is a nearly perfect reach to the average viewer with an LED TV. The X95K's best Delta E score came in at an excellent 1.88 in Filmmaker Mode, which isn't surprising as Sony has long emphasized preserving the filmmaker's intent in picture processing. Pretty on-brand for a TV manufacturer that's also a movie studio.
We still believe the LG G2 OLED and Samsung's 2021 QN90A offer slightly better performance for the price, but it's easy to recommend this Sony to anyone shopping for a non-OLED 4K HDR TV.
Read our full Sony Bravia X95K Mini LED TV review.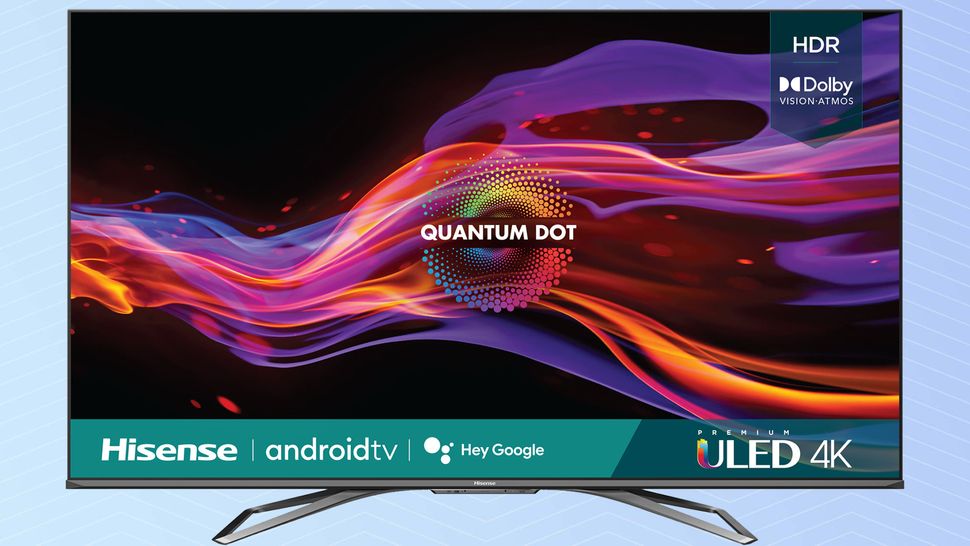 The Hisense U8G Android TV is our favorite Hisense model, and one of the best Android TVs around. With a quantum dot-enhanced display for rich color and integrated Chromecast and Google Assistant, it's a full-featured smart TV that offers great quality for a reasonable price. With support for both Dolby Vision and HDR10+, it also offers the best HDR format support you can find, along with Dolby Atmos sound. It has built-in voice control with room-listening microphones, effectively letting you use the TV as a smart speaker, and offering the sort of smart home integration and control that would normally cost much more.
In our review, we were especially impressed by the U8G's brightness, which exceeds 700 nits of peak brightness and combines with the better-than-average HDR support for great performance that brings out highlights and shadows. With few complaints and lots of great perks, the Hisense U8G Android TV is easily our new favorite Hisense model.
Read our full Hisense U8G Android TV (65U8G) review.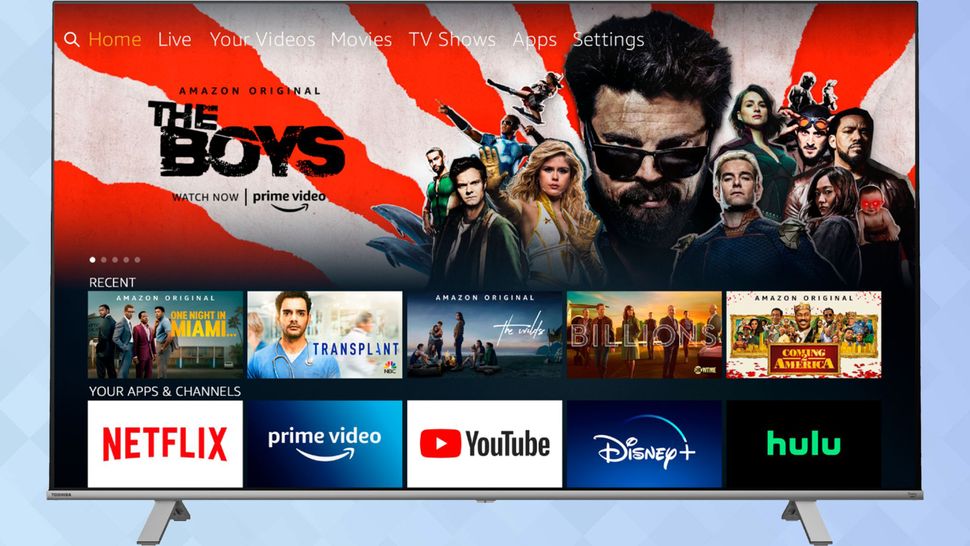 The Toshiba C350 Fire TV is the 2021 addition to the small family of Amazon-powered smart TVs, offering good features and decent performance for its extremely affordable price. It's a decent example of the Fire TV template, combining good-enough 4K picture quality, impressively short lag times, and Amazon's great Fire TV smart features, like built-in Alexa voice control, a pretty big app store and (of course) an interface that puts Amazon's Prime Video service front and center. With even the largest 55-inch model selling for less than $500 (and likely much less during sales events), it's one of the smartest affordable TVs you can get.
The C350 doesn't come with the latest bells and whistles, such as HDMI 2.1 or Dolby Atmos support, but it does support Dolby Vision alongside HDR10 — though not very well. But with excellent color accuracy, low lag time and a good looking design, it's still a solid TV for the price, and better than many Fire TV models we've seen in the past.
Read our full Toshiba C350 Fire TV review.
What makes a smart TV good for streaming?
When it comes to smart TVs there are plenty of factors to consider, but a great streaming TV has a few key characteristics. Let's start with the operating system.
Software: The modern smart TV is essentially a computer, and that means dealing with software. For smart TVs this means the operating system, which serves as the main interface for all of your menus and content, and then a broad selection of apps that let you customize your experience.
Apps: Operating systems and apps vary a bit from one brand to the next, but you can count on most TVs offering similar support for a fairly similar lineup of apps. Popular services like Netflix and Hulu get support pretty much across the board, while other services, like HBO Max and Apple TV are less so. Once you start looking at more specialized apps, it can be very hit or miss as you consider different smart TV systems. When in doubt, look up whether the app in question is supported for the TV you're considering before you make the decision to buy.
Some brands, such as Vizio's SmartCast platform, may have a limited selection of local apps, but allow the use of missing apps through built in Google Chromecast or Apple AirPlay. In these situations, you may still be able to enjoy the content and services you want, but you'll need to use another device, like your phone, to get them.
Picture modes: For those who really want to optimize the streaming experience, you'll want to know about picture modes. Several brands, including LG, Samsung and Vizio all offer Filmmaker Mode, which eliminates motion smoothing (the so-called Soap Opera effect) and presents movies and shows pretty much untouched, preserving the filmmaker's original intentions.
Other brands, like Sony and TCL, have opted to skip that specific mode, though you can turn off unwanted motion smoothing and color correction manually on the sets. And Sony offers a Netflix Calibrated mode, a picture mode developed in partnership with Netflix to display all of the shows and movies from the big name streamer at optimal settings.
Voice interaction: Other streaming friendly features include voice search to quickly find exactly what you want without getting bogged down in on-screen keyboards. This voice interaction will often include voice controls for functions like opening specific apps or adjusting volume, but voice search is generally the most useful application for TVs.
Which manufacturer has the best smart TV interface?
While you're unlikely to buy a TV purely for its smart TV interface, how good its app selection is and how easy it is to use is likely to impact your experience with the TV more than you might realize.
Samsung's Tizen and LG's WebOS have long battled it out to be the very best smart TV interface, and the truth is, you won't be disappointed by either. They're fast, easy to navigate, and filled to the brim with all your favorite streaming apps, including Netflix, Amazon Prime Video, Disney+ and Apple+.
Sony uses Google TV (formerly known as Android TV) as do TCL and Hisense alongside their own, less accomplished operating systems. Google TV is trying to improve on the legacy of Android TV, which was known to be a little clunky in operation, but it's still not quite up there with the very best. Still, the app selection is good, so you won't be disappointed there.
It's always worth looking out for Roku and Amazon Fire-powered TVs, which use the popular interfaces you may have seen on Roku and Amazon Fire TV streaming sticks. The TVs that these interfaces sit on are usually not the best in terms of out-and-out performance, but having such a strong streaming interface at their heart certainly helps to make them even more desirable.
What are the best streaming apps?
Most people will have an idea of the streaming apps they would like their smart TV to offer, but once you get past your standard fare of Netflix and Amazon Prime Video, which other ones should you look out for?
For what it's worth, HBO Max is our favourite video streaming service. We love it for its incredible selection of top TV shows - both past and present - as well as a strong selection of movies, including Dune, Space Jam 2 and The Suicide Squad. You can find out more of what to expect in our pick of the Best Shows and Movies on HBO Max, which we think makes it a compelling competitor to the likes of Netflix - especially with Netflix's recent price rise.
If Disney is more your (or your kids') bag, Disney+ is an absolute must-have, incorporating all of your Disney favourites as well all the Marvel, Pixar and Star Wars movies too. The content is refreshed and updated regularly, so you can't move for good stuff to watch here. Even the Simpsons is on there. All 30 seasons of it.
As for a more affordable option, Hulu offers well-priced access to most of the major network shows for just $7 a month, while Sling TV allows live streaming from around 30 real-time channels for $35 a month - much cheaper than comparative offerings.
Want to read more? Take a look at our piece on best video streaming services in 2022 for more to consider, as well as find out if your TV brand of choice supports your choices natively.
If you've narrowed down your TV shopping by brand, price range or screen size, check out our picks for the best TVs in each.
Best TVs | Best 4K TVs | Best smart TVs for streaming | Best TVs for gaming
The best TVs under $1000 | The best TVs under $500
Best TV brands | Best Samsung TVs | Best TCL TVs | Best LG TVs | Best Roku TVs | Best Google TVs | Best OLED TVs | Best QLED TVs | Best 8K TVs | Best HDMI 2.1 TV | Best TVs with ATSC 3.0 | Best TVs with Chromecast
The smallest smart TVs | Best 43-inch TVs | Best 50-inch TVs | Best 55-inch TVs | Best 65-inch TVs | Best 70-inch TVs | Best 75-inch TVs | Best 85-inch TVs
And don't forget to watch out for the latest TV reviews.
Don't forget your network
Finally, the thing that might have the biggest impact on your streaming performance might not be your TV at all. If you haven't upgraded your router in the last year or two, chances are high that you're not using current equipment, whether it's a basic Wireless AC router or the latest Wi-Fi 6 standard.
And while you're at it, you also want to make sure you've got one of the best cable modems and check out our guide What internet speed do I need? to make sure that you've got a broadband plan that can handle all of your streaming needs. And we've also got a handy guide to the best Wi-Fi setup for streaming that can help you make the most of your wireless signal, so you never get stuck buffering or watching at low resolution.
Check out all of our home networking coverage:
Best Wi-Fi routers | Best mesh routers | Best Wi-Fi 6 routers | Best Wi-Fi extenders | Best powerline extenders | Best cable modems