The best 65-inch TVs ensure you're really immersed in your favorite shows and movies without taking up the space that a 75-inch set will.
So why else should you buy them? For folks looking for the best picture performance, 65-inch TVs come stocked with the latest tech. Right now, that's HDR support, 4K resolutions, HDMI 2.1 ports, Wide Color Gamut and VRR. You'll also be able to find better panels (Mini-LED or OLED) at this size, too.
But how do you choose which of the best 65-inch TVs are for you? You're off to the right start by coming here. We've tested dozens of TVs, from budget smart models to premium OLED panels. After well over 100 hours of lab testing and eyes-on viewing, we've pulled together this list of the best 65-inch TVs you can currently buy. Below you should find a mix of value options and some premium models, all of which we can highly recommend to you.
The best 65-inch TVs in 2023
Why you can trust Tom's Guide Our expert reviewers spend hours testing and comparing products and services so you can choose the best for you. Find out more about how we test.
By any standard, the Sony Bravia XR A95K OLED is a remarkable TV — and often, it's far better than that. This set, which sits at the top of Sony's expansive TV lineup, unites the industry's defining technologies and Sony's own groundbreaking processing and picture enhancements to deliver superlative performance in every area. And our own test results back this up.
The color and brightness on the Bravia XR A95K are dazzling. Unexpected but genuinely useful smart features transform everything from how you interact with the screen, how you make picture adjustments, and even what you do if you lose your remote control. Perhaps most important, this Sony OLED TV looks and sounds like a dream, no matter what you watch on it, making everything a transcendent viewing and listening experience.
The question with the A95K, then, isn't whether it's one of the best TVs you can buy. It's whether it is the best TV you can buy. In our opinion? Yes, yes it is.
Read our full Sony Bravia XR A95K review.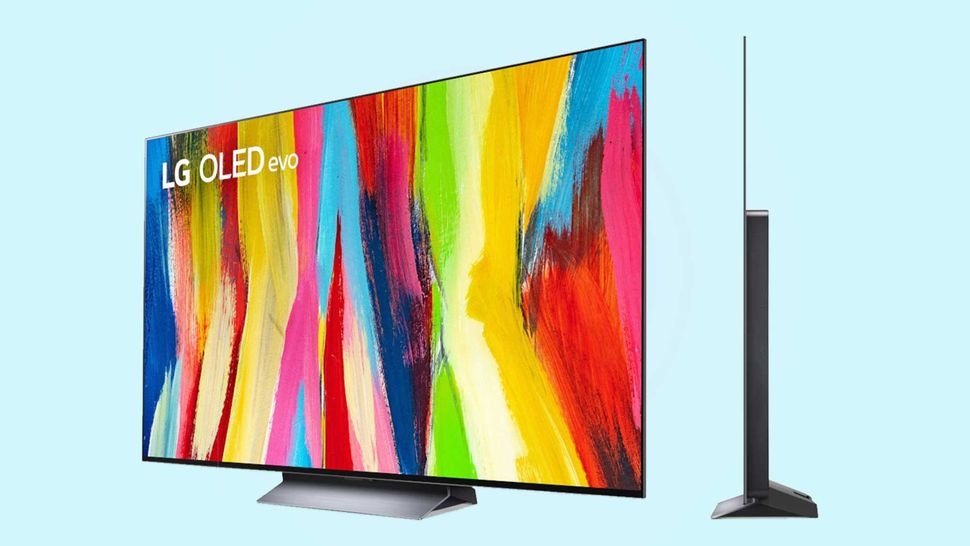 When it comes to 65-inch TVs, the LG C2 OLED is the top of the pack. Not only is it the best OLED TV thanks to an impressive display panel, but a premium design, maximum versatility and great smart TV platform hit all the high marks, too.
The panel itself is impossibly thin, measuring 0.1-inch thick across the top half of the TV. The component compartment extends out on the bottom half of the back chassis, but it's still very sleek overall.
We can't say our test results for this LG C2 OLED TV review showed significant improvement over last year's C1 OLED (found lower on the list) — but, to be fair, there wasn't much room to improve. Instead, what makes this one of the best TVs of the year is that it offers fantastic picture quality for the price.
Read our full LG C2 OLED review.
When it comes to value, there's just no beating the TCL 6-Series Roku TV (R635). With the 65-inch model selling for an affordable $899, the TCL is packed with capabilities on a par with much more expensive competitors. In our testing, we noted how good the display looks thanks to QLED enhancement for better color and brightness, and the mini-LED backlight offers the best contrast and HDR performance we've seen on a LCD-based display.
TCL also adds gamer-friendly features, like THX Certified Game Mode, which makes it one of the best sets for the latest game consoles like PS5 and Xbox Series X. Combine this with smart design touches like built-in cable management and the excellent Roku TV platform, and the TCL 6-Series R635 is the best budget-friendly value you can get in a 65-inch TV.
Read our full TCL 6-Series Roku TV (R635) review.

With the Samsung QN95B Neo QLED TV, Samsung once again proves why it's the QLED TV king. Thanks to best-in-class brightness, cable management convenience and impressive performance across most content genres, the QN95B is a tough TV to beat.
At a time when OLED TVs steal most of the hype, Samsung's premium Neo QLED technology stands out in one big way: brightness. By introducing a Mini LED backlighting, the panel can achieve higher levels of brightness without sacrificing depth and gradations of luminance. Samsung pairs that image quality with a bounty of smart TV functions and genuinely intelligent features, like a solar-powered remote control that eliminates the need to swap out batteries — delivering eco-friendly design and unbeaten convenience at the same time.
The whole thing is packed into a gorgeous 1-inch-thick design that contains a huge array of smart features, potent Dolby Atmos sound and some of the best performance we've ever seen. HDMI 2.1 connectivity comes as standard, and it's also a great option for gamers thanks to plenty of dedicated features and an impressive 9.8-millisecond lag time in our testing.
Read our full Samsung QN95B Neo QLED TV review or browse our Samsung promo codes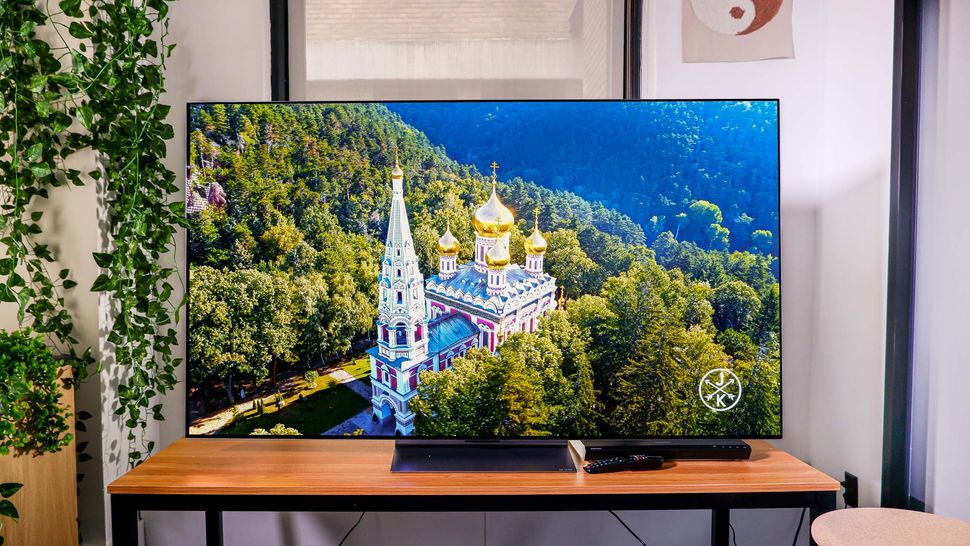 It's more expensive than most other 65-inch TVs on this list, but the 2022 version of LG's premium G-series OLED TVs is here — and it's brilliant. The LG G2 OLED improves upon last year's G1 in almost every regard to up the game when it comes to the screen tech. Brightness has been a long-time OLED shortcoming, but in our testing we found that the LG G2 reached 590.54 nits — way above the G1's 412.05 result. And brightness is just one aspect of its performance that impressed us, with color accuracy, color gamut and lag times all faring well in our testing. And of course you get the deep blacks we've come to expect from OLED.
It's not quite 85 inches like the rest of our entries, but this 83-inch TV's design is also something to behold, with a minimalistic silver frame that gives it a near-bezel-less appearance. It's also well equipped with ports, sounds better than almost any OLED we've ever heard and offers a full-featured smart TV platform that should satisfy most households, without quite being the best. The LG C2, which we're currently testing, may end being a better purchase for most people, but until then this is the best OLED TV you can buy.
Read our full LG G2 OLED TV review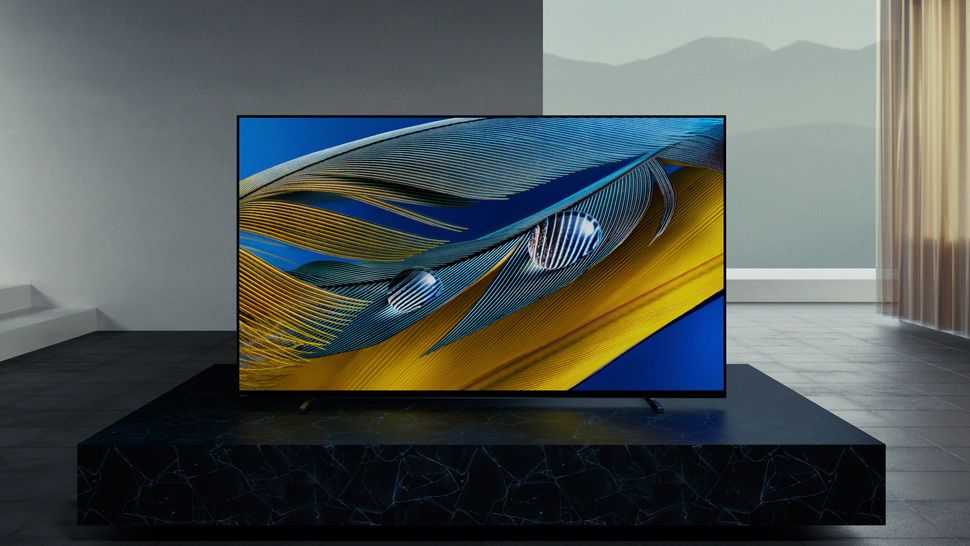 The Sony Bravia XR A80J is our new favorite 65-inch OLED, thanks to an incredible array of futuristic technologies: this 4K OLED TV has HDR, a 120 Hz refresh rate, ATSC 3.0 tuner, Google TV streaming and Sony's own Bravia Core service, Acoustic Surface Audio+ technology… the list goes on. Sure, not everyone will need everything here, but it's nice to have the option.
Just as importantly, it also excels at the basics. In our testing, we found contrast is superb, colors are rich and varied, viewing angles are impressive and it handles upscaling well. Sound is also excellent and Google TV is a big upgrade on the older Android TV. Against that, the XR A80J requires a little more tweaking in order to look its best; it's fine out of the box, but to really reach its full potential, you'll want to play around with various modes. It's not the cheapest and other sets beat it purely based on picture quality, but as an all-round package the A80J is a great choice.
Read our full Sony Bravia XR A80J review.
The Samsung 65-inch Class S95B OLED 4K Smart TV (QN65S95BAF or QE65S95B in the UK) is the company's first TV to combine OLED with quantum dots, resulting in a QD-OLED TV that promises the best of both technologies: superior color, brightness, and contrast in a single package.
That marriage is the tiniest bit rocky, though, thanks to its effects on the set's blacks (which should be any OLED set's crowning glory), and the superannuated Tizen operating system that leaves this brand-spanking-new set showing its age right out of the box.
That said, with top-tier picture quality, surprisingly good sound, a forward-thinking remote control, terrific gaming capabilities, and an eye-catching design, it's still an excellent option in 2023.
Read our full Samsung S95B OLED 4K TV review.
The Sony Bravia X95K Mini LED TV, the brand's first set powered by Mini LED backlighting, is our top pick from the Sony 2022 TV lineup. It has the kind of HDR performance you crave on movie night, pairing the set's high luminance and targeted backlight control with plenty of nuance and practical vibrancy. Sony packages it up in a sleek build, complete with multiple stand configurations and a great remote.
In out-of-the-box standard mode, the Sony Bravia X95K Mini LED TV covered 99.89% of the Rec 709 color space, which is a nearly perfect reach to the average viewer with an LED TV. The X95K's best Delta E score came in at an excellent 1.88 in Filmmaker Mode, which isn't surprising as Sony has long emphasized preserving the filmmaker's intent in picture processing. Pretty on-brand for a TV manufacturer that's also a movie studio.
We still believe the LG G2 OLED and Samsung's 2021 QN90A offer slightly better performance for the price, but it's easy to recommend this Sony to anyone shopping for a non-OLED 4K HDR TV.
Read our full Sony Bravia X95K Mini LED TV review.
The Hisense U8H Mini-LED TV is all about bringing high-end features to a mid-level price bracket. To wit, it's packing a light sensor for Dolby Vision IQ that can raise or lower the brightness to match the ambient light in the room and a Mini-LED panel that has up to 528 local dimming zones. Its peak brightness exceeds any TV around that price, and its color reproduction is as good as some of this year's best TVs.
Not only does it have some smart-looking specs under its belt, it has some killer additional features — there's two HDMI 2.1 ports that support 4K@120Hz and on-board Google TV 11 with Chromecast Built-in. Around back you'll find a hefty sound system that delivers bass in spades, though it could be a bit stronger in the mid-range. Of course, there's also an ATSC 3.0 tuner inside, too.
The bad news? As powerful as a TV as this is, Hisense's upscaling and motion processing skills aren't on par with that of LG, Samsung or Sony's, which means some scenes you're going to notice poor motion smoothing and color banding. If those terms don't mean much to you, these issues won't ruin your experience — but videophiles might notice them and they can turn an otherwise positive experience into a sub-par one.
Read our full Hisense U8H review.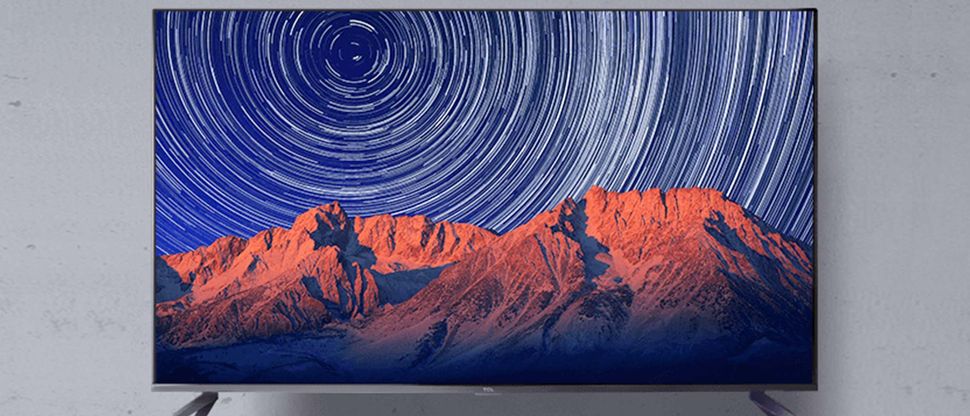 The TCL 5 Series Roku TV does what TCL does best, delivering a surprisingly great mix of features and performance at an excellent affordable price. With the 65-inch model selling for less than $700, it offers the superb color and brightness of QLED, as well as Roku's user-friendly smart TV interface, which puts thousands of apps right at your fingertips.
In addition to the excellent color accuracy and full-colour gamut offered by the QLED display, we love that it offers top-of-the-line HDR support, with Dolby Vision in addition to basic HDR10 and HLG formats. Our testing also found it has an input lag of 13.1 milliseconds, making it great for gaming too. Add in that it's roughly half the price of Samsung's equivalent QLED TV, and this is one of the best value 4K TVs you can buy.
Read our full TCL 5-Series Roku TV (S535) review.
How to choose the best 65-inch TV for you
If you're in the market for a new TV, you'll want to consider a few factors before you spend your money. Our TV buying guide breaks down the fine details of what features matter and what distinguishes a great TV from one that's just okay. For a 65-inch set we strongly recommend going with 4K resolution. There are a few older 1080p models still available, but they simply aren't a good value today. And while 8K TVs are hitting the market in the 65-inch size, it will still be some time before 8K resolution gets mainstream support.
Size and space: For a 65-inch 4K TV you'll want to sit about 5 feet from the screen to hit the sweet spot of being close enough to enjoy all the sharp details, but not so close that you'll be able to make out the pixels that make up the picture.
Price: A basic 65-inch 4K smart TV will range between $800 and $2,300, depending upon how premium your tastes run. The TCL 6-Series Roku TV (R635) is the best budget model we've seen in this screen size, but if you want the best picture available, the LG CX OLED is our top pick for its combination of stellar picture quality and deep feature set.
Features: For the best picture, we recommend getting a set that offers high dynamic range (HDR) support. HDR10 is the base standard, while Dolby Vision is a higher-caliber format, and we recommend opting for Dolby Vision support when you have the choice.
Ports: Port selection is another chief concern. More HDMI ports will let you connect more devices, like game consoles and satellite boxes. And if you have a soundbar, you'll want to connect it using an HDMI port with eARC.
Software: Finally, you'll want to find a smart TV platform that you like. Companies like Samsung and LG use their own proprietary software, but many use more broadly available software, like Android or Roku TV. The biggest issue is app selection, as some specific apps you may want won't be available on every smart TV platform, or there may be a months-long delay for a new service to come to some smart TVs after launching on others.
But you'll also want to look into more advanced features, like smart home control, video conferencing capability, and other features that may be brand exclusive, or at least unevenly distributed between premium and budget sets.
---
If you've narrowed down your TV shopping by brand, price range or screen size, check out our picks for the best TVs in each.
Best TVs | Best 4K TVs | Best smart TVs for streaming | Best TVs for gaming
The best TVs under $1000 | The best TVs under $500
Best TV brands | Best Samsung TVs | Best TCL TVs | Best LG TVs | Best Roku TVs | Best OLED TVs | Best QLED TVs | Best 8K TVs
The smallest smart TVs | Best 43-inch TVs | Best 50-inch TVs | Best 55-inch TVs | Best 70-inch TVs | Best 75-inch TVs | Best 85-inch TVs
And don't forget to watch out for the latest TV reviews.
How we test 65-inch TVs
When it comes to evaluating TVs, we're serious about getting it right. That's why every TV we review is put through a rigorous testing process that measures key standards of picture quality and performance.
Our lab tests involve testing for color accuracy and color gamut using an X-Rite i1 Pro spectrophotometer, an AccuPel DVG-5000 video test pattern generator and SpectraCal CalMAN Ultimate calibration software. These tools are relied on by professional calibrators throughout the industry, and we've paired them with custom workflows to gather the information needed for our reviews. These measurements are taken first in standard mode to simulate the average watching experience, and then taken again in other display modes to find the top color and brightness performance offered by each set.
Our testing measures contrast and maximum brightness, as well as lag time. Using a Leo Bodnar Video Signal Input Lag Tester to test video signal delay, we time how long it takes for content to travel from the original video source to the screen, measured to the millisecond. Shorter response times equate with faster gaming performance, letting us objectively know which TVs are better for gaming.
We use all of these objective test results to make comparisons about quality and performance between different TVs, but our evaluation doesn't end there. We also spend hours with each set, watching shows and movies, and using carefully selected video samples to highlight the strengths and weaknesses of each set and help us tell you which TVs look and sound the best in a real home viewing environment.
And there's more to today's TVs than just viewing, so we also check out the smart TV functions and evaluate everything from the interface to the remote control design. This lets our reviews speak to the technical capabilities of today's smart TVs and how they fit into your connected home.