The best gaming TVs let you make the most of your new PS5 or Xbox Series X, or any other gaming system. From Nintendo Switch to gaming PCs, a great TV for gaming lets you enjoy the full capabilities of your game system, and all of the latest features and performance improvements. Every system has its specific connections and standards, so we've also found the best TVs for any game system you might own, from the latest generation to retro consoles. 
Not every TV will be well-suited to enjoying games and displaying graphics at their best. With picture and sound to match the performance of your console, you'll enjoy every game at the best it can be. Of the dozens of TVs we review every year, only a few can offer exactly what you need for optimal gaming, so we've highlighted the TVs that offer short lag times and great color quality, so you get an excellent TV for gaming and for everything else you want to watch. 
Whether you want the latest features and dazzling eye candy or just need a basic TV for old-school fun, these are the best gaming TVs you can buy.
What are the best gaming TVs?
Of all the best gaming TVs, our favorite is the LG CX OLED. With a feature-set that's ready for next-gen gaming and the best PC support in the category, our favorite 4K TV is also the top TV for any gamer.
For something that's just as impressive, but for under $1,000, the TCL 6-Series Roku TV (R635) is an incredible value, boasting impressive gaming capability and forward-looking features, without the premium price. The Vizio OLED TV is also a great option for scoring an OLED TV without spending quite so much money.
But not everyone needs the same features, which is why we also recommend the Hisense H9G Quantum Android TV for 4K gaming on the PS4 Pro and Xbox One X, and the TCL 3-Series Roku TV (32S327) if just want a full HD TV that can work with your Nintendo Switch or retro consoles.
The best gaming TVs you can buy today
The LG CX OLED isn't just our favorite 4K smart TV, it's also the best gaming TV you can buy. The CX's slim OLED display is gorgeous, but it also boasts some of the fastest response times we've seen, with a tested lag time of 13.1 milliseconds. And it packs other gamer-friendly features, like a full set of HDMI 2.1 ports, ready to offer full connectivity for next-gen consoles, and Nvidia G-Sync capability for PC gaming.
On top of that, it's an incredible TV, with tons of smart features, like built-in Google Assistant and Amazon Alexa support, integrated smart home controls and an intuitive motion-control remote, and even AI-powered features for better video and audio quality and smarter content recommendations. With Dolby Vision IQ, it even tweaks HDR to look better in different lighting.
Read our full LG CX OLED review.
If you want one of the best gaming TVs on the market, the TCL 6-Series Roku TV (R635) is the best value, hands down. While all modern TVs have a low-latency game mode, the TCL 6-Series R635 is the first to get THX Certified Game Mode, which not only strips out the extra video processing that would slow down the response time for the player, it also meets a bunch of other criteria for high-quality images. These stringent requirements look at everything from color quality and refresh rates to rise time, which measures how quickly the TV can handle dark-to-light transitions, essential for fast-paced games.
The 6-Series also supports all of the gaming-oriented features of HDMI 2.1 connectivity, like Auto-Low Latency Mode (ALLM), which switches to game mode as soon as the console is turned on, and Variable Refresh Rate (VRR), which matches the screen to the frame-by-frame output coming from the TV, synchronizing the two for judder-free gaming. All that feature support makes it ideal for handling the 4K, high-frame-rate gaming offered by the PS5 and Xbox Series X later this year.
Read our full TCL 6-Series Roku TV (R635) review.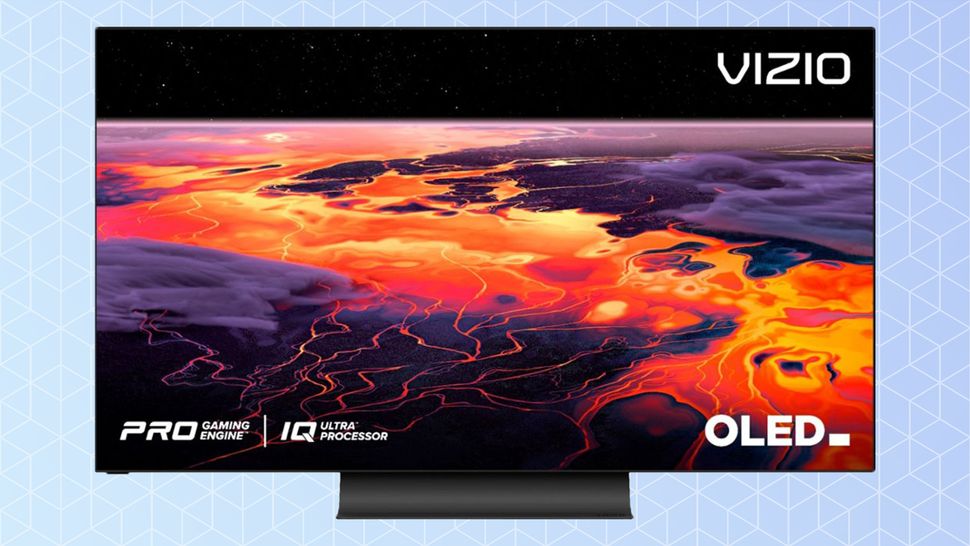 The Vizio OLED TV is the most affordable OLED TV on the market, and the first to offer a more budget-friendly alternative to offerings from LG and Sony in the United States. Selling for hundreds of dollars less than the competition, the Vizio OLED packs plenty of smart features alongside the 4K OLED display, and delivers the sort of premium picture quality that normally costs much more. Most notable is a slew of HDMI 2.1 features, like auto game mode, variable refresh rate and up to 120Hz refresh rate support for extremely smooth gaming.
Vizio's SmartCast smart TV platform has also expanded its app selection significantly, and all of the major apps you might want – from Netflix to Disney+ – are available right on the TV. The few that aren't offered on the home screen (HBO Max is the most glaring omission) can still be enjoyed through the TV's built-in Google Cast and AirPlay 2 support. Combine all of this with an improved remote control design and great sound with better-than-average bass, and you've got one of the best TV values of the year, and the easy pick for affordable OLED TVs.
Read our full Vizio OLED TV review. 
If you're still rocking a console from the last generation, you can always skip the HDMI 2.1 connection (and it's fancy features) and opt for a good looking 4K TV with low lag time. The Hisense H9G Quantum Android TV is an affordable pick that offers great color and brightness, and has enough smarts built in to satisfy the non-gamers in the house. Android TV offers a huge app selection, and built-in support for Google Assistant makes it the perfect addition to any smart home.
Picture quality is great, thanks to Dolby Vision HDR support and highly accurate, wide-gamut color. It also makes the most of the 4K resolution with superb contrast, thanks to a full array backlight with local dimming. The only downside on this TV was some slight color shifting when viewed at a steep angle, but this is less of an issue in gaming, where you tend to sit dead center in front of the screen. Most important, perhaps, is the price, which stays under $1,000 even for the larger 65-inch model.
Read our full Hisense H9G Quantum Android TV review.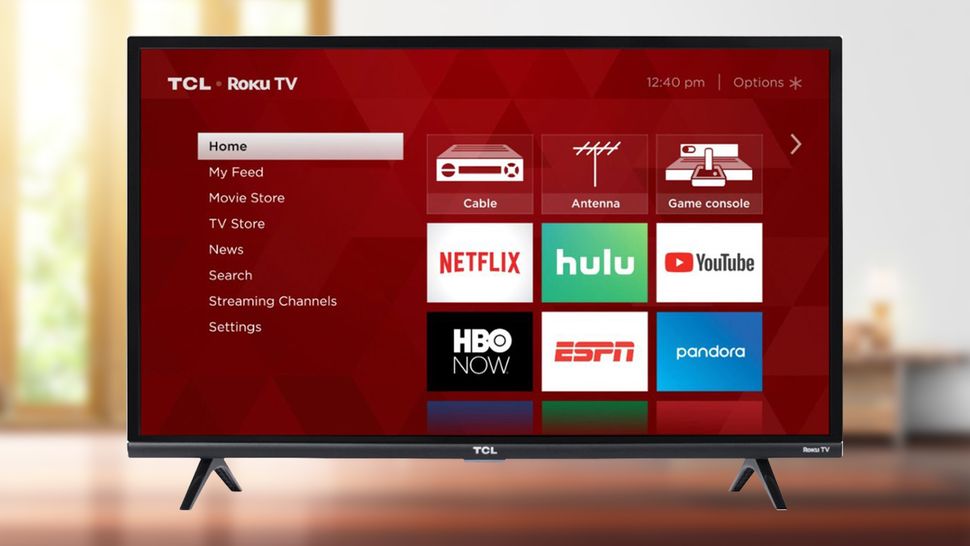 The TCL 3 Series Roku TV (32S327) is a small 32-inch set that's soft on your wallet. For under $200, it's perfect for playing Nintendo Switch games on the big screen – even if that screen fits into the smallest of game rooms. It also offers both full Roku access and a smart home device that cooperates with your Alexa or Google Assistant ecosystems.
Though the 325327's performance is far from premium, the 1920 x 1080p resolution satisfies for the screen's size. And it's excellent for gaming, with a lag time of 12.3 milliseconds. It may not offer 4K resolution, but the full HD display makes it perfect for the Nintendo Switch and any older consoles you might own.
Read our full TCL 3 Series Roku TV (32S327) review.
How to choose the best gaming TVs for you
When it comes to picking the best 4K gaming TV, there are several factors to consider.
First, you'll want to make sure that the TV has a dedicated game mode included in the picture settings. Game mode skips most of the processing that modern TVs use to provide cleaner, smoother picture reproduction, and as a result offer better speed and responsiveness. While all of the models in our list above have this, it's worth double checking on any TV you want to buy.
Second, you want to check the TV's frame rate. Most current TVs will offer a 60Hz refresh rate, which means that the TV refreshes the picture 60 times per second. Given that most current consoles and games top out at 60 frames per second, this is an ideal match. However, the latest systems demand better, with the new  PS5 and Xbox Series X  consoles offering frame rates up to 120Hz. If you want a TV that will handle next gen gaming, you'll need something that supports 120Hz, as well.
The other major aspect of a good gaming TV is lag time, which encompasses the interval between an image or button press registering on the console and the resulting change displaying on screen. Measured in milliseconds, we recommend sticking to less than 30 millisecond lag times for any gaming, but more competitive gamers will want to find sets with lag times shorter than 20 milliseconds for the best performance.
Size is another element to consider. A larger TV will fill your field of vision, making for a more immersive gaming experience. Just don't go too big; you want to be able to clearly see everything on the screen. Our guide answers the old question: What size TV do I need?
One additional point to consider is the physical design of the TV. The thinner the set's bezels, the more immersive gaming and picture will be. Port placement will also be a significant factor is you need to disconnect your game system with any regularity - some TVs have easily accessible connections, but others do not, and your own setup will vary depending upon whether or not you choose to wall-mount your TV.
And don't skimp on smart features if you plan to use your new TV outside of gaming. Smart TVs let you use your favorite apps and streaming services, mirror content from your phone or tablet, and provide a blend of online and over-the-air options for cord-cutters. 
Finally, price and value play a pretty important role in people's decision making, which is why we include TVs that will support gaming for less than $500. These budget-friendly options prove that you can get a great TV for 4K gaming without spending more than you paid for the console itself. Save a few bucks and go buy the game you really want to enjoy.
How we test the best gaming TVs
We put every TV we review through a series of benchmark tests to measure different aspects of performance, like color accuracy, brightness, lag times and more. We use the results to supplement anecdotal impressions gathered through hours of hands-on evaluation, which includes everything from watching movie clips and streaming Netflix to gaming with the latest console and games.
To test actual gaming capability, we spend time using every TV with an Xbox One X, playing current titles and checking the compatibility of features on each TV. Where it makes sense to do so, we'll also adjust the TV settings to enable all of the features the console offers. In most cases, this doesn't require anything more than switching to the TV's game mode, but in some instances, we'll also need to adjust the TV's input settings to allow the full range of features to be supported, such as higher frame rates and HDR gaming capability.
When evaluating how well-suited a TV is for 4K gaming, we take a fresh look at specific test results, namely refresh rate and lag time, which both play into how well a set will display fast-paced games and handle the responsiveness they require. This is on top of our usual observations about image detail, color quality, brightness and features.
What you need to get your game on
Once you pick one of the best 4K gaming TVs above and your choice of gaming platform, you'll need to get a few details straightened out before you can enjoy high-resolution gaming.
| Console | HDMI Standard | Resolution and refresh rate |
| --- | --- | --- |
| PS5, Xbox Series X | HDMI 2.1 | 8K @ 60Hz or 4K @ 120Hz |
| PS4 Pro, Xbox One X, Xbox One S | HDMI 2.0 | 4k @ 60Hz |
| Nintendo Switch, PS4, Xbox One | HDMI 1.4 | 1080p and 720p |
You'll also need to check your settings. On the console, enable 4K and HDR content. On the TV, you'll want to check  that HDR content is accepted from external devices. For optimal color support, you'll also want to enable higher bit-rates. The specifics will vary from one TV to the next, but most manufacturers have instructions online for getting set up with a console.
Best gaming TV for PS5 and Xbox Series X
Now that the  PS5 or Xbox Series X  have arrived, it's clear that the new gaming systems have capabilities that demand more from TVs. From new connectivity standards to extremely high resolutions, even the best 4K TVs for gaming might come up short when you bring home one of the latest gaming consoles.
Support for 4K gaming is already significant, and it'll continue to grow. Recent news is bring greater focus on TVs for gaming, with Sony announcing two "Ready-for-PS5" TVs and TCL launching the first TV with THX certified game mode.
If you're in the market for a TV to go with one of the newest consoles, there are three key features you'll want to take into account: connectivity, frame rates and resolution.
Resolution: Both the PS5 and Xbox Series X will be able to handle much higher resolutions, with the promise of games playable at 8K Ultra HD or 7680 × 4320 pixels. While we don't recommend jumping to 8K just yet, there's a case to be made for gamers who want to embrace the new higher resolution experience.
Frame rates: Both consoles offer 4K gaming at 120 Hz, doubling or even quadrupling the current frame rates you can get and producing smooth, judder-free gameplay as a result.
Connectivity: To handle the new 8K and high refresh rates offered by the new consoles, both the Xbox Series X and the PS5 use the HDMI 2.1 standard. Since most current TVs don't support 2.1 connectivity, you'll need to either upgrade your TV and cables, or accept the reduced resolution and frame rates offered over the older 2.0 standard.
Check our guide "What TV do I need for PS5 and Xbox Series X?" to get the full picture of how gaming and TV will evolve with the launch of the new consoles.
Best gaming TV for Nintendo Switch
 The Nintendo Switch does double duty as both a mobile device for gaming on the go as well as a game console that connects to your TV. We love the Switch – our Nintendo Switch review says that it's "a fantastic console for all kinds of gamers." 
But it does have one downside, with the Switch Dock outputting only 1080p resolution to TVs. At a time when 4K gaming is not only possible, but becoming standard on other consoles, it's a bit disappointing to still be gaming like it's 2006. (Though recent leaks suggest that the rumored Nintendo Switch Pro may have 4K output and an OLED screen.) Those more powerful consoles aren't remotely portable, and the Switch offers a great gaming experience whether you're on the subway or on your living room couch.
Does that mean you should pick up a TV with full HD resolution to use with your Switch? No. You can pick up some full HD TVs for dirt cheap – we have some full HD TVs you can get for less than $200 on our best cheap TV deals page – but we don't recommend it. That may be sufficient for gaming on your Switch, but everything else you want to watch will also be stuck using the lower resolution, and 4K is affordable enough that you should definitely go with a 4K smart TV. 
Best gaming TV for PS4 Pro
The PS4 Pro is the first console from Sony that can game at 4K resolution, and that's reason enough to pick up a 4K TV if you haven't already. The original PlayStation 4 topped out at 1080p, with 4K playback reserved exclusively for photos and videos, not games. Thanks to improved hardware and streamlined rendering, you can finally enjoy games like Mortal Kombat 11 or Red Dead Redemption 2 in all their high-resolution splendor. 
That said, only about half of the current PS4 Pro titles that have been released have 4K support at all. That doesn't mean that 4K is a waste of time, though, since most current games will offer something better than 1080p, and upscale the results for  4K displays. If you want the best-looking version of a game, the PS4 Pro can deliver it.
The PS4 Pro also offers support for high dynamic range (HDR) content, which lets games and other media take advantage of the better brightness, color gamut and contrast that new panels can offer. Thanks to this new standard, images offer richer depth and color in games that support it. Although few games at present offer HDR support, the new standard is gaining ground, and more games will include it going forward. Keep an eye out for games that say "PS4 Pro Enhanced," which indicates that a game offers both 4K and HDR support.

Best gaming TVs for Xbox One X and Xbox One S
Microsoft's Xbox One was a great console already, but with the release of the Xbox One S and the Xbox One X, you can finally go beyond 1080p. The Xbox One S is an evolutionary step forward from the original Xbox One with both 4K and HDR support, but it uses upscaling to present games at their best on ultra-HD TVs.
The Xbox One X, on the other hand, offers native 4K support, meaning that the games are actually rendered at the higher resolution instead of simply being upscaled for the higher-resolution display. In either case, your games will look far better than they did on a 1080p HDTV. 
However, you'll want to pay attention to frame rates and how they match up to the refresh rates of the TV you're considering. Most games that can hit 4K resolution will do so at 30 fps, but a few, like Sekiro: Shadows Die Twice, will pump out an impressive 60 fps.
The Xbox One X also has Dolby Vision support, offering best-in-class HDR support for the console. While Xbox games aren't yet offering Dolby Vision-based gaming, the console will support the enhanced HDR standard for apps and streaming content, including 4K movies on Netflix and other streaming services.
For those that deliver the full triple threat of 4K resolution, HDR support and 60 fps, you'll want a 4K TV that can do the same. Thankfully, there's no need to shell out extra for the 120Hz premium displays of our top models unless you want that for your non-gaming enjoyment.
Best gaming TV for PC gaming
Even in the PC world, gaming in full 4K resolution is still a rarified experience, reserved for the best gaming PCs out there. The reason is simple: Most hardware can deliver either high frame rates or 4K resolution, but doing both is still an impressive feat. The latest Nvidia 30-series cards can handle gaming in 4K and even 8K, as can current AMD Radeon RX 5000 and 6000 cards.
If you're really cooking with these latest cards, or older cards in an SLI or Crossfire configuration, then you'll want a TV that can show off the eye candy you paid so much for. In that case, you'll need a TV with a higher refresh rate, and that means stepping up to a 120Hz panel.