The best TVs under $500 is a sort of promised land for TV buyers. We all want something incredible for our money, but often $500 isn't enough to get you a cutting-edge OLED TV or a high-end QLED from Samsung.
While the sub-$500 TV market isn't as rich in high-end models as we'd like, there's no shortage of perfectly fine TVs that deliver great picture performance for the price. For example, our top pick, the TCL 5-Series, combines the category-leading color and brightness of QLED with Roku's easy-to-use smart TV interface. The result is an easy-to-recommend TV for everyone who wants something that's inexpensive and easy to use.
Below we've rounded up the best TVs under $500 that manage to find the balance between cost and performance, giving you better-than-basic features and above-average performance. We've even highlighted the best TV under $400 and the best TV under $300, too, alongside the best deals going on right now to give you options that stretch your dollar a bit more.
The best TVs you can buy under $500
Why you can trust Tom's Guide Our expert reviewers spend hours testing and comparing products and services so you can choose the best for you. Find out more about how we test.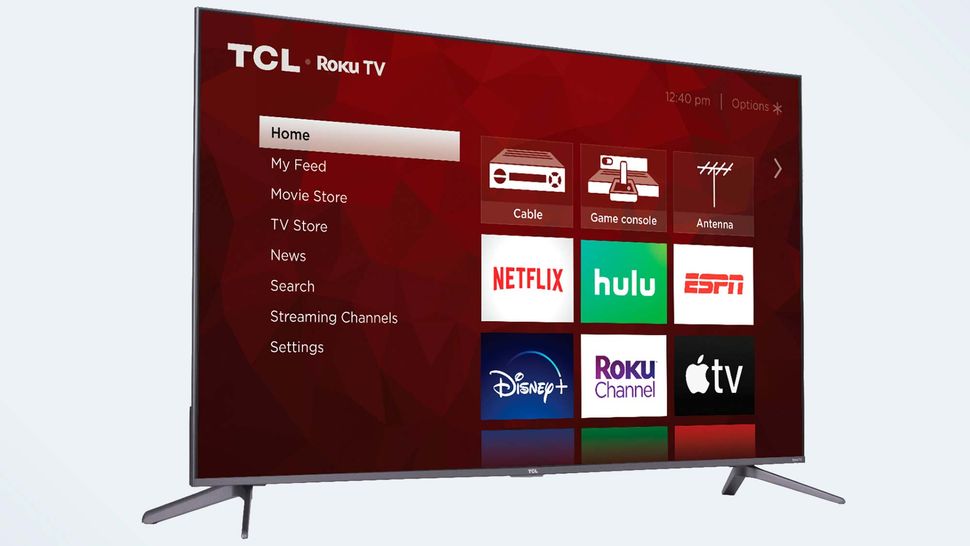 The TCL 5-Series Roku TV does what TCL does best, combining great features and performance with an undeniably excellent price. With the 55-inch model selling for right at the $500 mark, you get the category-leading color and brightness of QLED, as well as Roku's easy-to-use smart TV interface, which puts thousands of apps right at your fingertips.
In addition to the excellent color accuracy and full color gamut offered by the QLED display, it offers top-of-the-line HDR support, with Dolby Vision in addition to basic HDR10 and HLG formats. With input lag clocking in at 13.1 milliseconds, it's also one of the best gaming TVs you can buy for under $500. If you want the best cheap TV around, this is it.
Read our full TCL 5-Series Roku TV (S535) review.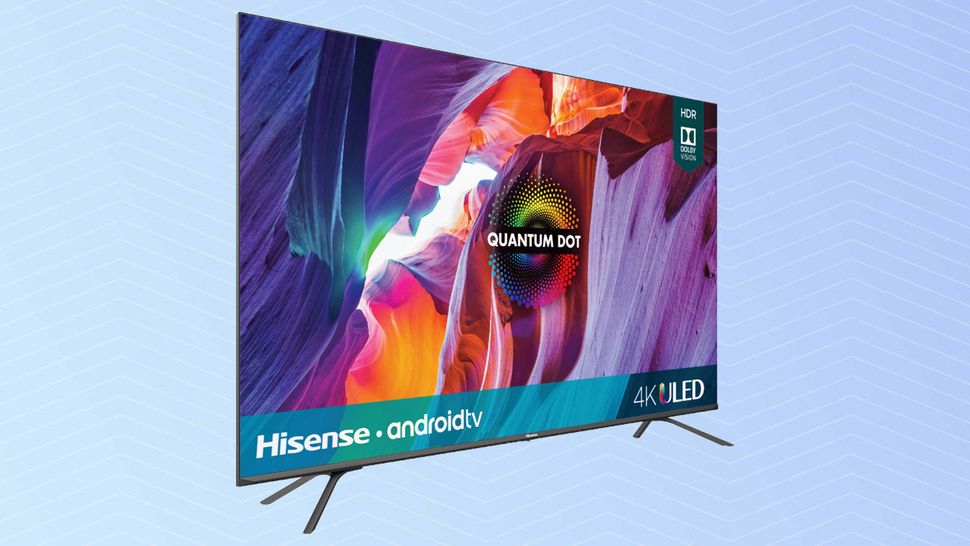 For a great value on a 50-inch TV, the Hisense H8G Quantum Series (50H8G) has plenty to offer. From the Android TV smarts to the QLED display and local dimming for great HDR support, the H8G is one of the best TVs you'll find for under $500.
The quantum-dot screen boosts the color performance, and local dimming provides great contrast, but there are still some compromises made in the name of affordability. The 60Hz display and middling motion handling aren't what you'd see on a more premium TV, and the color reproduction isn't perfect, but it's still among the best 50-inch 4K smart TVs you'll find in this price range.
Android TV offers a great smart TV experience, with built-in Chromecast and Google Assistant providing plenty of flexibility to go with Google's huge library of apps. With lag times under 14 milliseconds, the Hisense H8G is also one of the best gaming TVs you can buy for less than 500 bucks.
Read our full Hisense H8G Quantum Series review.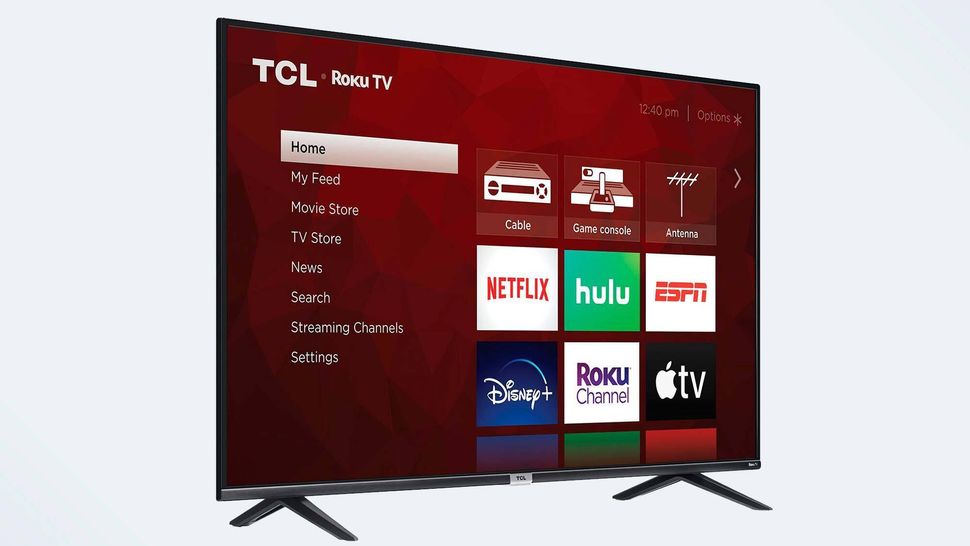 The TCL 4 Series Roku TV, is one of the best TV values you'll find in any size. This 4K TV often sells for less than you'll find bargain 1080p TVs, and the 43-inch model comes in at less than $300. It has good color accuracy and supports HDR10 — but not Dolby Vision — for improved contrast. It uses Roku's system software, which provides one of the best smart TV experiences available and has plenty of apps to choose from. With a low lag time of 14 milliseconds, this set also will handle fast-paced gaming well.
In exchange for the great price, the TCL 4 Series is missing a few features that more expensive TVs deliver. It lacks local dimming, so the HDR performance isn't as good as it could be. It also has weak speakers, with little bass and limited power. If this is going to be your main TV, consider adding a soundbar to overcome the sound issues.
Read our full TCL 4-Series Roku TV (S435) review.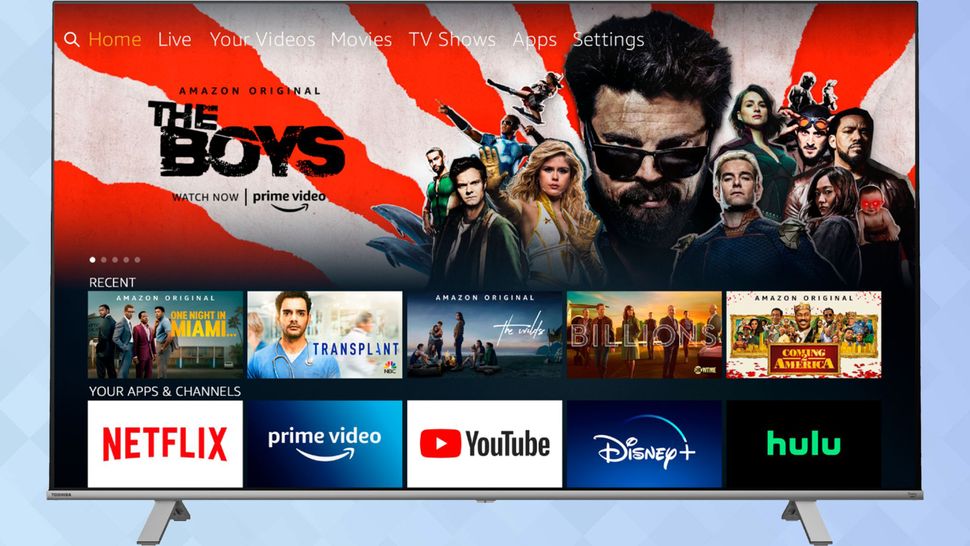 The Toshiba C350 Fire TV is the 2021 addition to the small family of Amazon-powered smart TVs, offering good features and decent performance for its extremely affordable price. It's a decent example of the Fire TV template, combining good-enough 4K picture quality, impressively short lag times, and Amazon's great Fire TV smart features, like built-in Alexa voice control, a pretty big app store and (of course) an interface that puts Amazon's Prime Video service front and center. With even the largest 55-inch model selling for less than $500 (and likely much less during sales events), it's one of the smartest affordable TVs you can get.
The C350 doesn't come with the latest bells and whistles, such as HDMI 2.1 or Dolby Atmos support, but it does Dolby Vision and HDR10 — though not very well. But with excellent color accuracy, low lag time and a good looking design, it's still a solid TV for the price, and better than many Fire TV models we've seen in the past.
Read our full Toshiba C350 Fire TV review.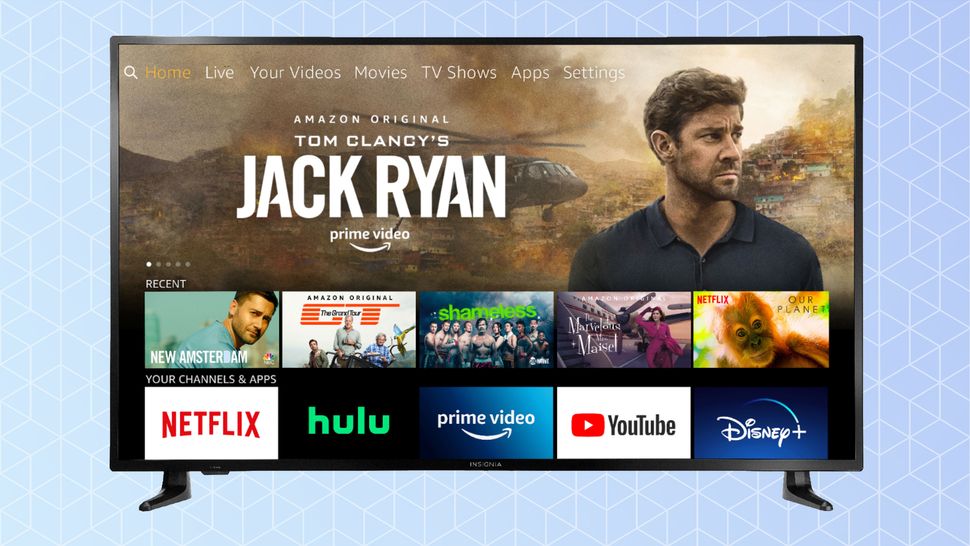 Amazon's Fire TV Edition TVs are often the first to go on sale whenever Amazon has a discount event, making them some of the most affordable and popular TVs on the market. But if you want the best Amazon Fire TV, it's got to be the Insignia F30 Fire TV Edition (2020 model). With the 55-inch model selling for $429 at regular price, it's one of the most affordable 4K sets out there. The Insignia also outclasses other ultra-budget TVs with a fair port selection and decent performance, which is more than we can say for many of the other competing cheap TVs.
While it's true that you get what you pay for – the performance isn't top-of-the-line; the gaming support is middling; and the Fire TV platform is a little too Amazon-centric for our liking – it's still a great option for casual viewers, and it's priced to sell.
Read our full Insignia F30 Fire TV Edition (2020 model) review.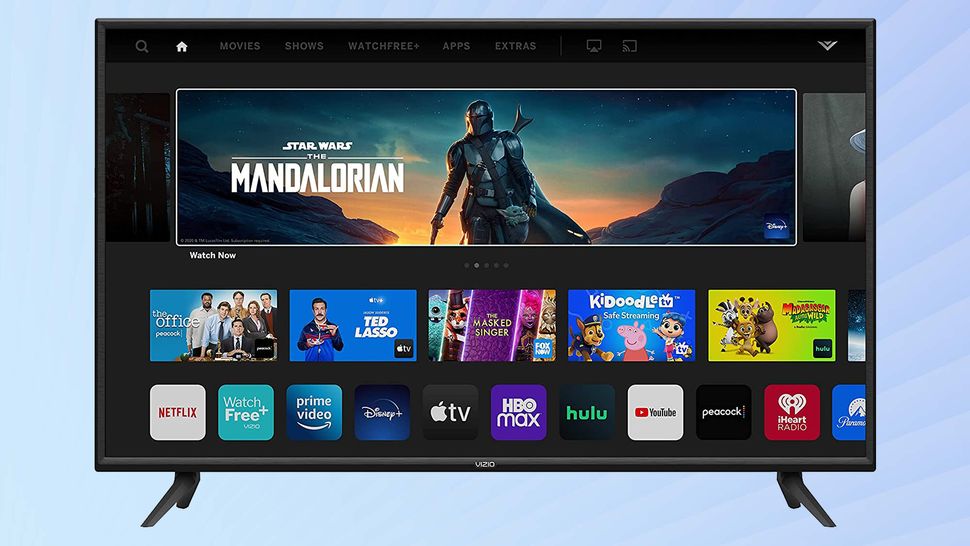 The Vizio V-Series (2021) is all about value. In addition to 4K resolution, the TV sports Dolby Vision and HDR10+, as well as support for the latest gaming tech, such as variable refresh rate (VRR) and auto low-latency mode (ALLM). This year Vizio even added a voice remote to use your voice to control the TV. All that in a 55-inch TV that usually costs under $500.
A trio of HDMI 2.1 ports deliver gaming-friendly features like auto low latency mode and impressively short lag times of just 13.1 milliseconds. If you want great gaming performance for less, this is definitely the budget gaming TV to get. But keep in mind that this is a 60Hz display, so variable refresh rates and high refresh rates are off the table. And general performance is decent enough, but the brightness isn't great and the audio would benefit from adding a soundbar.
Unfortunately, To achieve that price with those features, something has to give. In this case it's brightness, color and interface performance. Whether those downsides turn you off depends on what you value. If price and features are a priority for you, the V-Series is a solid TV — and a good value.
Read our full Vizio V-Series (2021 model) review.
How to choose the best TV under $500
Scoring a TV for less than $500 means giving up some of the nicer features and design touches for a more affordable price. But you can still get some excellent features without blowing the budget. Here are a few things you can still easily find in your price range.
4K resolution: 4K resolution is so affordable, and the quality so much better than 1080p or 720p, that we always recommend going for 4K. Unless you're on a shoestring budget, getting a proper 4K TV won't even save you much money, but you will notice the difference.
Screen size: You may not always be able to score a premium 65-inch TV for under $500, but you can still get a decent 55-inch model, so don't settle for some dinky 43-inch set unless it's the right size for the space.
HDR support: If there's one feature we recommend, it's high dynamic range (HDR). Even basic HDR support provides better color, brighter highlights and richer shadows, giving you a better picture in every respect. If you can find a set with Dolby Vision, that's even better, but you may pay more for that feature.
Connectivity: More HDMI ports are always better, so you don't find yourself having to awkwardly swap plugs on the TV every time you want to fire up a Blu-ray or jump into a game.
Gaming: For affordable gaming TVs, we recommend looking for sets with higher refresh rates of 60Hz, but the latest Xbox Series X and PS5 consoles can actually go higher. Lag time is another concern, so check out individual reviews to find sets that have a lag time of shorter than 20 milliseconds for the best performance.
What features are worth paying more for?
While budget-friendly TVs are pretty good, there's no denying that spending more will get you some features that you just won't be able to find for less than 500 bucks. If any of the below sound like a must-have for your new TV, consider spending a little bit more.
Screen size: If you're lucky, you will find one or two 65-inch TVs selling below the $500 mark during sales events. And going larger than that will always cost more. If you want something like a 75-inch TV, the only option is to pony up more money.
Picture quality: 4K resolution is great, but today's premium TVs have taken picture quality to new levels of excellence with better color, brightness and contrast, not to mention super-smooth motion handling. If you want the best picture quality, you'll want to consider paying more for technologies like quantum dots, mini-LED and OLED.
Sound quality: Today's budget TVs do a lot of things well, but sound quality usually isn't one of them. We recommend pairing your new TV with one of the best soundbars to get better audio than the tiny speakers crammed into a thin TV chassis could ever produce.
Interested in a specific TV brand, price range or screen size? Check out our picks for the best TVs in each.
Best TVs | Best 4K TVs | Best smart TVs for streaming | Best TVs for gaming
The best TVs under $1000 | The best TVs under $500
Best TV brands | Best Samsung TVs | Best TCL TVs | Best LG TVs | Best Roku TVs | Best OLED TVs | Best QLED TVs | Best 8K TVs | Best HDMI 2.1 TV | Best TVs with ATSC 3.0 | Best TVs with Chromecast
The smallest smart TVs | Best 43-inch TVs | Best 50-inch TVs | Best 55-inch TVs | Best 65-inch TVs | Best 70-inch TVs | Best 75-inch TVs | Best 85-inch TVs