Cheap TV deals can be found any day of the week. Even big-screen 55-inch and 65-inch TVs regularly hit the sub-$499 price point nowadays. I've been tracking TV deals for over a decade, so I've learned how to spot a good deal from a mediocre everyday discount. The next major retail holiday is here, so I'm helping you find the best cheap TV deals right now.
Currently, Amazon is offering some of the best TV deals if you're shopping on a budget. It has select smart TVs on sale from $79. That's one of the lowest starting prices we've seen for smart TVs. Meanwhile, Best Buy has 4K OLED TVs on sale from $649. The sale includes some of the best OLED TVs we've tested, such as the LG C3.
To help you find more of the best TV deals, we're rounding up today's top discounts from all of your favorite retailers including Best Buy, Amazon, Walmart, and more. From budget 4K TVs to the best TV of 2023, here are the best cheap TV deals today.
Looking for other deals? Check out our guide to the best Apple deals and VPN deals.
Prime Big Deal Days and TV deals
Mark your calendars: Another Prime Day is coming. Amazon has confirmed its October Prime Day will be held on October 10 and October 11. The 48-hour event will be for Prime members only with sitewide deals on everything from 4K TVs to OLED TVs. Make sure to follow our Prime Day deals coverage for the best discounts during Amazon's fall event.
Today's best TV deals at a glance
32-49 inch TV deals
The best 32- to 49-inch TV deals
Don't have the space for a mammoth-sized TV? Perfect for a studio or spare bedroom — these affordable sub-49-inch TV deals should fit in the smallest of rooms.
50-59 inch TV deals
The best 50- to 59-inch TV deals
55-inch is the new 42-inch, so it's no surprise that the majority of TV deals out there are for larger sets in this size range. Whereas a 55-inch 4K set used to cost over $1,000 a few years ago, these days you can get a solid 55-inch 4K set for around $350.
60-85 inch TV deals
The best 60- to 86-inch TV deals
If you have the room (and budget) for a giant TV, there are dozens of options to choose from. Here are our favorite cheap TV deals of the moment.
OLED TVs
TV buying tips and how to find the best TV deals
Don't buy a TV with less than 4K resolution. 4K is the standard these days, so unless you see a very cheap 720p or 1080p set, try to stick with 4K.
Likewise, don't buy a TV without "smart" capabilities. This makes it easy to stream content from apps like Roku, Hulu, and Prime Video. If you don't like the idea of owning a smart TV, you can always leave it disconnected from your network (which essentially strips all of its smart features).
Look for HDR compatible sets. They offer more realistic colors and better contrast. There are 5 HDR formats, but the main ones you want are HDR10, HDR10+, HLG, and Dolby Vision.
Avoid paying for extended warranties. New TVs include a 1-year warranty and your credit card company usually provides additional protection.
Stay away from refurbished TVs (unless the savings are massive). The problem with refurbished TVs is that if your TV has more dents and scratches than you anticipated, return shipping is usually on you, and shipping a large TV can get expensive very quickly.
Look for bargains on older sets: Many 2022 TVs are still on the market. Usually the differences aren't that noticeable to the average buyer, so when possible stick to the previous year's model. You'll find cheaper TV deals that way.
Check out our full TV buying guide.
More sales
The best TV sales to browse
Want to see even more cheap TV deals? Here are the most exciting TV sales from the our favorite retailers.
Best cheap TVs
The best cheap TVs: 4K and 1080p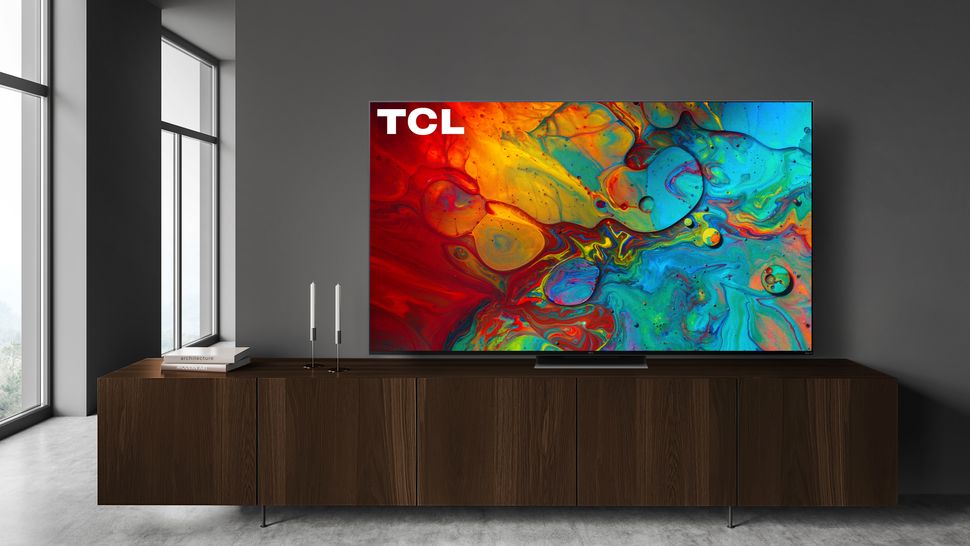 The TCL 6 Series Roku TV sits at the top of our list of the best budget TVs of 2023. In our testing, we found it offers superior brightness and gaming capabilities for less than the cost of competing premium TVs. We also like that it has the super-easy-to-use Roku TV interface.
The TV's outstanding color and brightness come from its use of both mini LED and QLED technologies combined with so-called "Contrast Control Zones" (aka dimming zones). That makes colors pop attractively and balance well with blacks in nearly all situations. For example, the crisp contrast between the azure skies and the parched landscapes that constitute so many of Top Gun: Maverick's aerial chase and fight scenes came through beautifully.
In The Batman, where dark is more prominent still, the inky shades of the Caped Crusader's costume were pointedly visible even against the disintegrating backdrop of Gotham City, while the rainy-fiery Penguin car chase maintained the maximum amount of what suffocating tension it has.
Gamers will also be happy to know that the TV has an Auto Game Mode, which activates as soon as you fire up a game. We also measured the set's input lag using a Leo Bodnar 4K Video Signal Lag Tester connected to one of the 4K144Hz HDMI ports. It measured lag at 10.1ms; we consider anything below 20ms good for gaming and anything at or below 10ms to be exceptional, so this marks the 65R655 as one of the best gaming TVs out there as well.
Read our full TCL 6 Series Roku TV review.
The Roku Plus Series 4K QLED TV is the streaming giant's first foray into TVs after long focusing on software and set-top/plug-in devices. And what an entrance it is. In addition to delivering a ton of screen for its starting price of $499, these TVs also give you surprisingly good picture quality and sound, two things that are usually lackluster in budget sets.
We also like that they don't look cheap. A gray, metal bezel surrounds the screen on all sides, measuring less than an eighth-inch on the left, right, and top. There's also a chrome Roku logo front-and-center.
The TV uses quantum-dot LED technology to produce vivid colors and increased brightness. In our tests, we found that the TV lived up to Roku's claims. Picture vibrancy does start fading as you move away from the center of the screen, but it took a fair distance for the display to look unbearable.
Read our full Roku Plus Series 4K QLED TV review.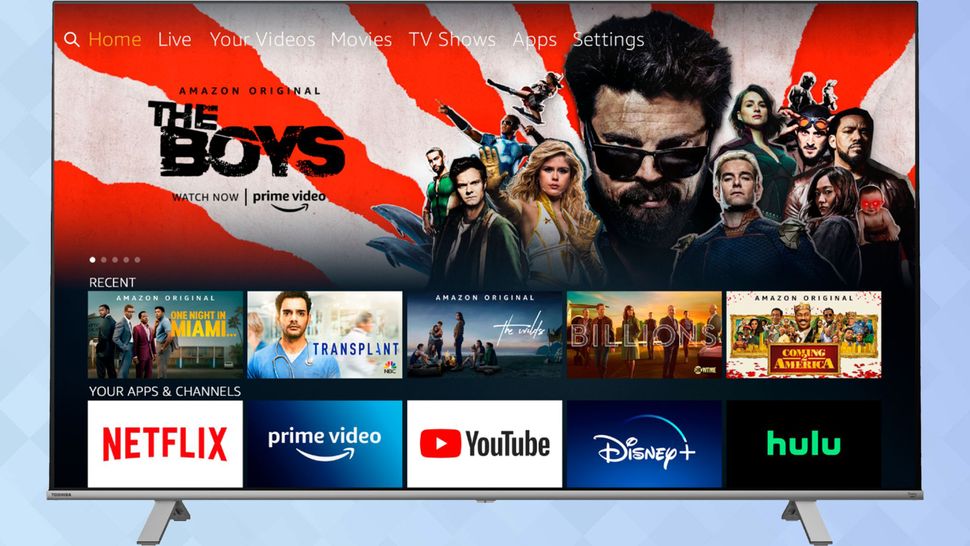 The Toshiba C350 4K Fire TV Edition is one of Amazon's budget smart TVs, which have one big selling point: Amazon's Prime Video and Alexa voice controls are baked right in. In addition to Prime Video's extensive catalogue of movies and shows, you've got one of the best voice assistants on the market as close as your remote. And it's not some half-measure – the Alexa on your TV can do everything Alexa can do on the Amazon Echo, with skills for smart home control, looking up weather and restaurants and much more. All of this is built into the 55-inch Toshiba 4K TV, which sells for an affordable sub-$500 price.
The switch from last year's Westinghouse models to Toshiba bring all sorts of improvements, like improved display quality, HDR support and a more refined user experience, but it's held back by mediocre picture quality and middling audio. Edge-lit backlighting and limited HDR support just drive home the most frustrating thing about most of Amazon's TV's — no matter how good Amazon's Fire TV is as a smart TV platform, the TV also has to stand on its own merits.
In our tests, the C350 produces a good enough picture that you can enjoy what's on screen without getting annoyed by quality issues. It's bright enough to watch during the day and the set produces good color.
Read our full Toshiba C350 4K Fire TV review.