The season for cheap TV deals is here with retailers taking from $100 to $1,000 off our favorite TVs. Plus, with Presidents Day TV sales starting now, TV deals are bound to remain low.
Currently, Amazon is offering some of the best TV deals if you're shopping on a budget. It has select smart TVs on sale from $89 (opens in new tab). That's one of the lowest starting prices we've ever seen for smart TVs. Meanwhile, Best Buy has 4K OLED TVs on sale from $599 (opens in new tab). The sale includes some of the best OLED TVs we've tested, such as the LG C2.
To help you find more of the best TV deals, we're rounding up today's top discounts from all of your favorite retailers including Best Buy, Amazon, Walmart, and more. From budget 4K TVs to the best TV of 2022, here are the best cheap TV deals today.
Looking for other deals? Check out our guide to the best Apple deals, VPN deals, and how to build an amazing home theater for less.
Today's best TV deals at a glance
Super Bowl 2023 and TV deals
Outside of Black Friday, Super Bowl season tends to offer some of the best TV deals of the year. While we're still a few days out from the Super Bowl game, numerous retailers are already offering early Super Bowl TV deals you can shop now. Make sure to follow our coverage for the best deals on big-screen TVs this season.
32-49 inch TV deals
The best 32- to 49-inch TV deals
Don't have the space for a mammoth-sized TV? Perfect for a studio or spare bedroom — these affordable sub-49-inch TV deals should fit in the smallest of rooms.
50-59 inch TV deals
The best 50- to 59-inch TV deals
55-inch is the new 42-inch, so it's no surprise that the majority of TV deals out there are for larger sets in this size range. Whereas a 55-inch 4K set used to cost over $1,000 a few years ago, these days you can get a solid 55-inch 4K set for around $350.
60-85 inch TV deals
The best 60- to 86-inch TV deals
If you have the room (and budget) for a giant TV, there are dozens of options to choose from. Here are our favorite cheap TV deals of the moment.
OLED TVs
TV buying tips and how to find the best TV deals
Don't buy a TV with less than 4K resolution. 4K is the standard these days, so unless you see a very cheap 720p or 1080p set, try to stick with 4K.
Likewise, don't buy a TV without "smart" capabilities. This makes it easy to stream content from apps like Roku, Hulu, and Prime Video. If you don't like the idea of owning a smart TV, you can always leave it disconnected from your network (which essentially strips all of its smart features).
Look for HDR compatible sets. They offer more realistic colors and better contrast. There are 5 HDR formats, but the main ones you want are HDR10, HDR10+, HLG, and Dolby Vision.
Avoid paying for extended warranties. New TVs include a 1-year warranty and your credit card company usually provides additional protection.
Stay away from refurbished TVs (unless the savings are massive). The problem with refurbished TVs is that if your TV has more dents and scratches than you anticipated, return shipping is usually on you, and shipping a large TV can get expensive very quickly.
Look for bargains on older sets: Many 2020 and 2021 TVs are still on the market. Usually the differences aren't that noticeable to the average buyer, so when possible stick to the previous year's model. You'll find cheaper TV deals that way.
Check out our full TV buying guide.
More sales
The best TV sales to browse
Want to see even more cheap TV deals? Here are the most exciting TV sales from the our favorite retailers.
Best cheap TVs
The best cheap TVs: 4K and 1080p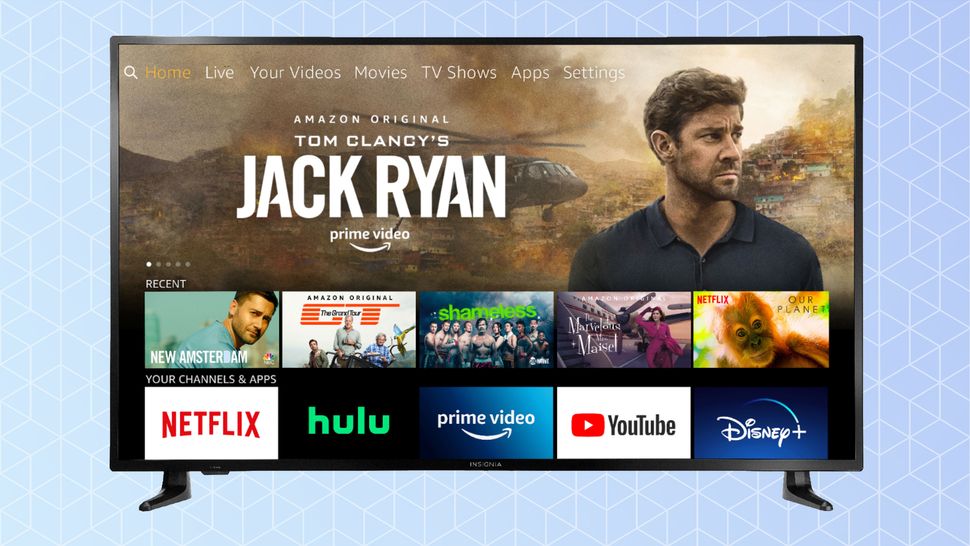 The budget friendly Insignia 4K Fire TV Edition (2021 model) is a smart TV for people who want Alexa and a wide variety of streaming services in a single package. The cheap 4K TV offers HDR support (Dolby Vision) and a huge library of apps. However, its real selling point is its price and wide range of smart capabilities, which makes this one of the best cheap TV deals you can get.
While it's true that you get what you pay for — the performance isn't top-of-the-line, the gaming support is middling and the Fire TV platform is a little too Amazon-centric for our liking — it's still a great choice for casual viewers. And that's before the TV deals kick in.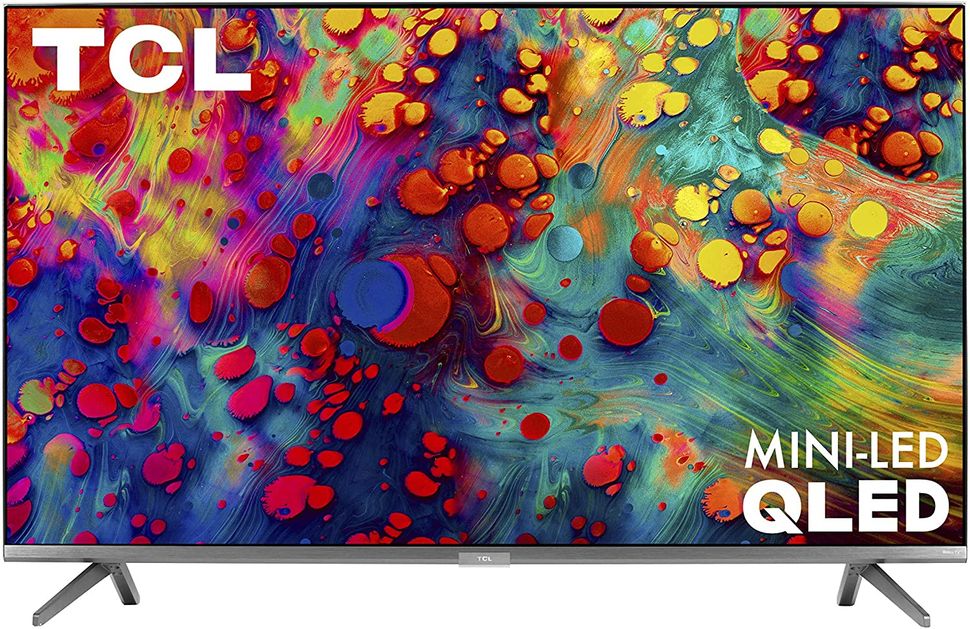 When it comes to value, the TCL 6-Series Roku TV (R635) is our top pick. The Editor's Choice TV offers premium picture quality and a great smart TV experience for less than its competition. The R635 also ups the ante with mini-LED backlighting in addition to QLED. The result is impressive color and brightness, with some of the best HDR performance we've seen on anything this side of an OLED display.
Features like THX Certified Game Mode also help make the 6-Series one of the best gaming TVs available. From the design's smart touches, like cable management in the stand, to the always-solid Roku TV platform, the TCL R635 is one of the best TV deals you'll find right now.
Read our full TCL 6-Series Roku TV (R635) review.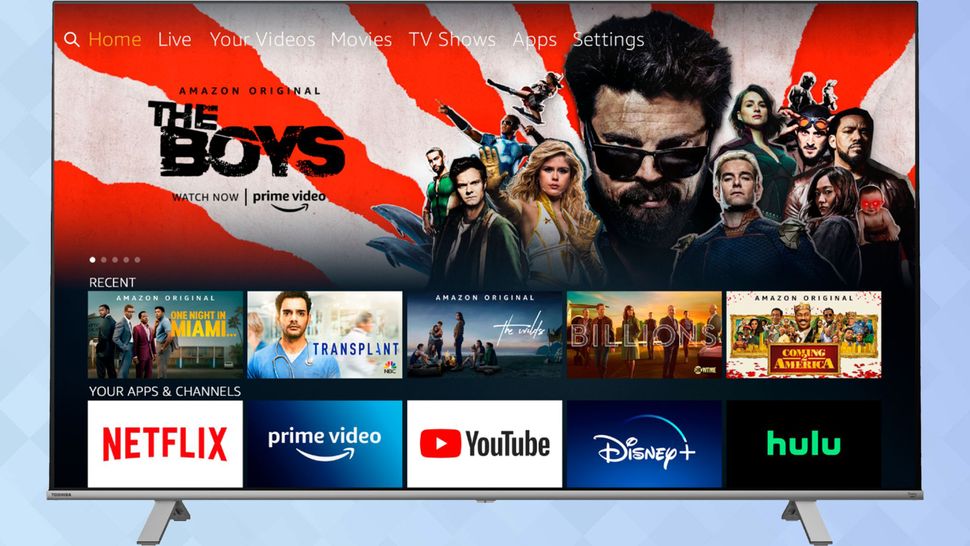 The Toshiba C350 4K Fire TV Edition is one of Amazon's budget smart TVs, which have one big selling point: Amazon's Prime Video and Alexa voice controls are baked right in. In addition to Prime Video's extensive catalogue of movies and shows, you've got one of the best voice assistants on the market as close as your remote. And it's not some half-measure – the Alexa on your TV can do everything Alexa can do on the Amazon Echo, with skills for smart home control, looking up weather and restaurants and much more. All of this is built into the 55-inch Toshiba 4K TV, which sells for an affordable sub-$500 price.
The switch from last year's Westinghouse models to Toshiba bring all sorts of improvements, like improved display quality, HDR support and a more refined user experience, but it's held back by mediocre picture quality and middling audio. Edge-lit backlighting and limited HDR support just drive home the most frustrating thing about most of Amazon's TV's — no matter how good Amazon's Fire TV is as a smart TV platform, the TV also has to stand on its own merits.
In our tests, the C350 produces a good enough picture that you can enjoy what's on screen without getting annoyed by quality issues. It's bright enough to watch during the day and the set produces good color.
Read our full Toshiba C350 4K Fire TV review.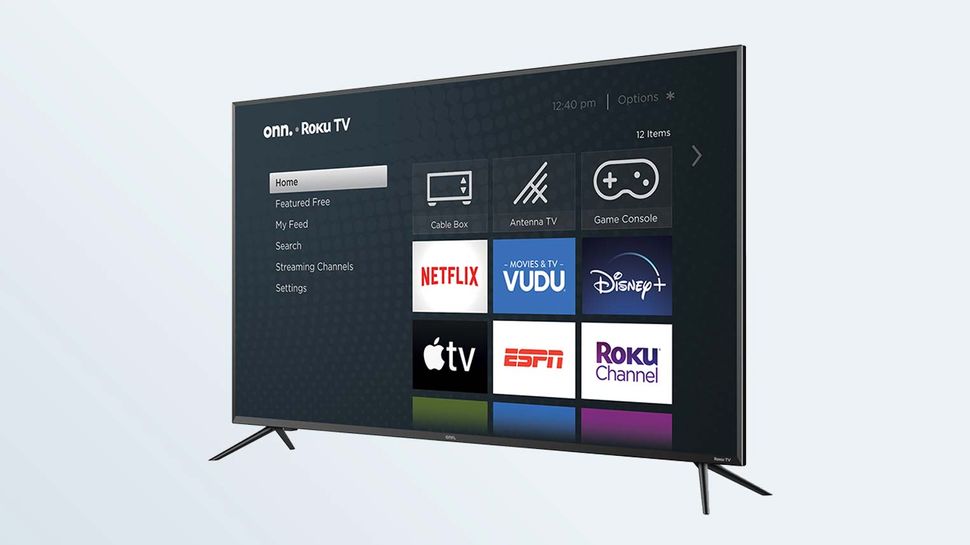 Walmart shoppers will want to pay attention to the Onn 50-inch 4K Roku TV, one of the least expensive 4K smart TVs on the market. Packed with Roku's user-friendly smart TV platform on a large screen for a ridiculously low price, it's a great basic model for those on a shoe-string budget. It's especially attractive if you're looking for an affordable way to upgrade from a 1080p set or want to make the move from a dumb TV to a smart TV, complete with Roku's rich assortment of apps and services.
But if picture or audio performance matters to you, you might be better off spending a bit more for a different TV. The picture quality had noticeable issues with brightness, contrast and color reproduction, and we were disappointed by the set's weak speakers. Even among the most affordable TVs, there are models that offer better bang for the buck.
Read our full Onn 50-inch 4K Roku Smart TV review.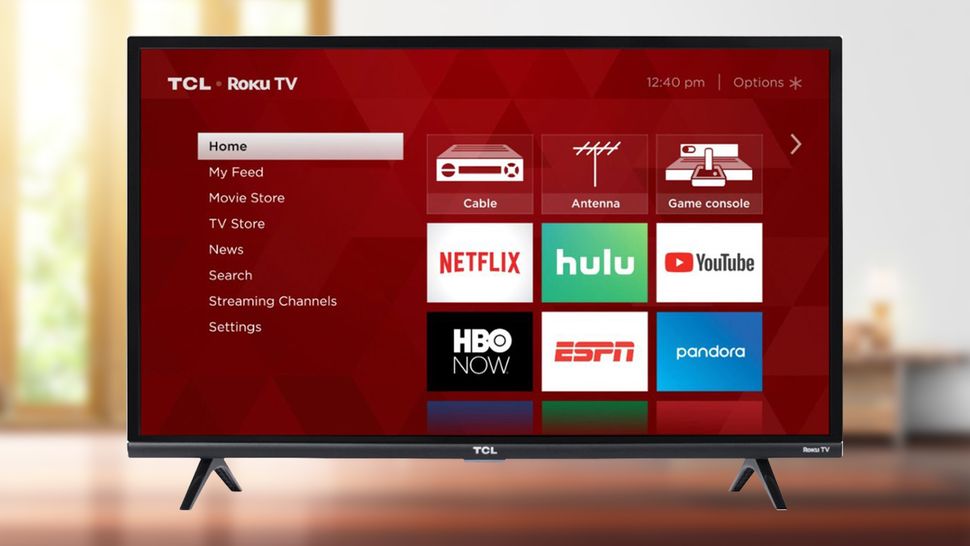 The TCL 3 Series 32-inch 32S327 Roku TV is a small set that's soft on your wallet. For $170, and often less, it offers both full Roku access and a smart home device that cooperates with your Alexa or Google Assistant ecosystems. While the set doesn't have a microphone for fielding queries, you could say "Hey Alexa, show me rom-coms" near one of the best Alexa speakers and receive a selection of movies across Roku channels.
Though the 325327's performance is far from premium, the 1920 x 1080p resolution satisfies for the screen's size. And it's even better than the Vizio D-series for gaming, with a lag time of 12.3 milliseconds.
Read our full TCL 3 Series 32-inch Roku TV (32S327) review.