The best 70-inch TVs split the difference between 75-inch and 65-inch TVs by providing a decently large screen without a large sticker price to go with it.
That being said, they can be a bit harder to find. That's because the 70-inch TV isn't as popular as other screen sizes, which means companies make fewer of them. For that reason, you might want to consider a 65-inch or 75-inch TV instead if you want premium screen technologies like OLED or QLED. They're typically made with the latest technology and aren't so...well, cheap.
Thankfully, there's at least one new 70-inch TV that's available in 2023, and that's the Samsung CU7000 Series. Coming in at $649, the UN70CU7000 (available at Samsung's website) could be a great option if you're looking for a good value from a top-tier TV brand.
That said, if you don't mind something a bit older, one of the very best 70-inch TVs from last year, the Vizio V-Series, is an incredible value for the price and offers HDR support alongside a strong smart TV platform.
What are the best 70-inch TVs?
Our top pick for a 70-inch model is the Vizio V-Series V705-J03. This value set can often be found for under $700, and it is packed with features. It's one of the best cheap, big-screen TVs you can buy. The V-Series produces good color and brightness, thanks to its full-array backlight and support for HDR. It has a sleek and stylish design, so it looks like you spent more than you did. It runs Vizio's SmartCast platform, which comes with most — but not all — apps you want.
The best 70-inch TVs in 2023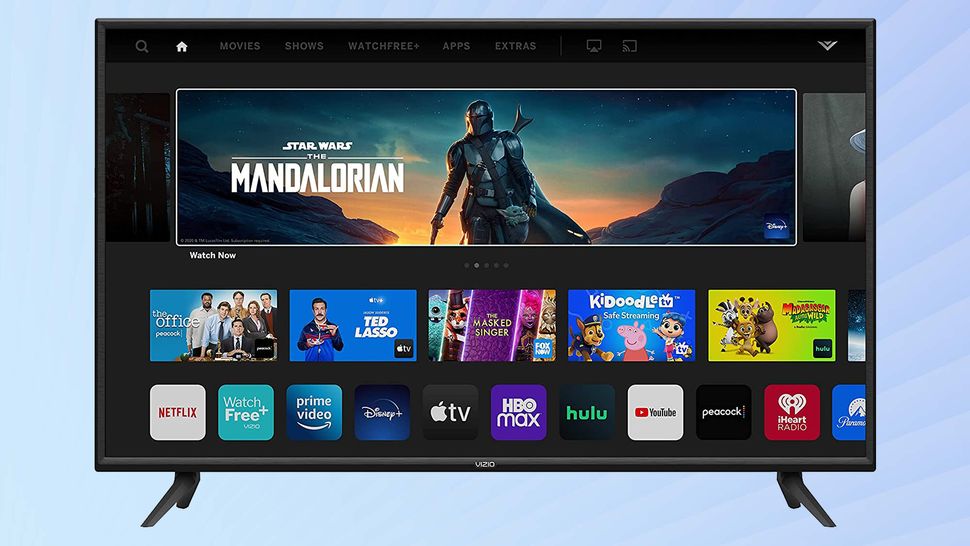 The 70-inch Vizio V-Series V705-J03 offers a great value while still delivering a quality picture. With exceptional affordability, decent smarts from Vizio's SmartCast software and great gaming capabilities, it's a fantastic bargain, even when it's not on sale – and it frequently is, with steep discounts occurring throughout the year.
A trio of HDMI 2.1 ports deliver gaming-friendly features like auto low latency mode and impressively short lag times of just 13.7 milliseconds. If you want great gaming performance for less, this is definitely the budget gaming TV to get. But keep in mind that this is a 60Hz display, so variable refresh rates and high refresh rates are off the table. General performance is decent enough, but the brightness isn't great and the audio would benefit from adding a soundbar.
Read our full Vizio V-Series (2021 model) review.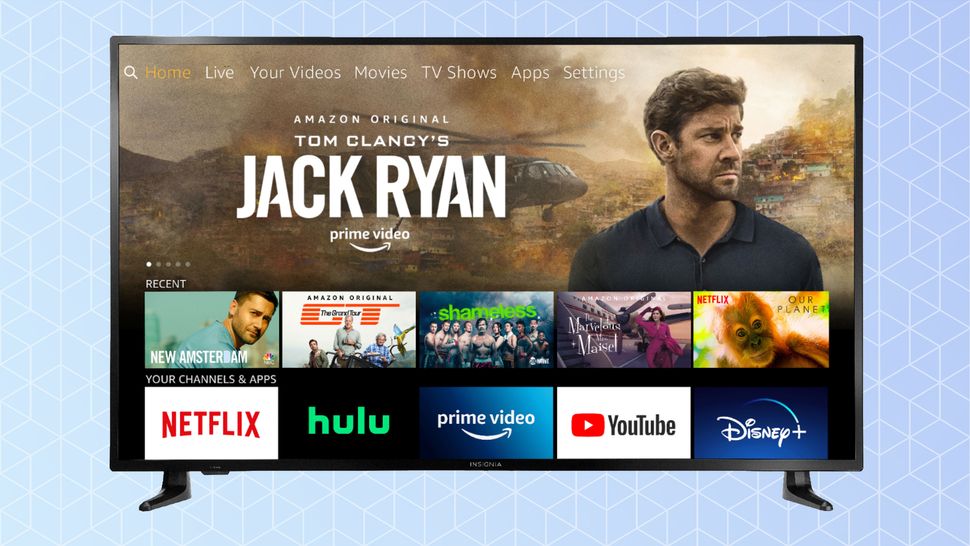 Amazon's Fire TV Edition TVs are often the first to go on sale whenever Amazon has a discount event, making them some of the most affordable and popular TVs on the market. But if you want the best Amazon Fire TV, it's got to be the Insignia F30 Fire TV Edition (2020 model). With the 55-inch model selling for $429 at regular price, it's one of the most affordable 4K sets out there. The Insignia also outclasses other ultra-budget TVs with a fair port selection and decent performance, which is more than we can say for many of the other competing cheap TVs.
While it's true that you get what you pay for – the performance isn't top-of-the-line; the gaming support is middling; and the Fire TV platform is a little too Amazon-centric for our liking – it's still a great option for casual viewers, and it's priced to sell.
Read our full Insignia F30 Fire TV Edition (2020 model) review.
The Samsung Q60B QLED TV combines quantum dots and LEDs with the aim of improving color and contrast. But the results are mixed with this entry-level model, which doesn't quite distinguish itself. In short, if you want to luxuriate in the beauty of cinematography, this simply isn't the set for you.
But that does not mean it's not a set for anyone. It gets the job done. It sounds good for what it is. And it's shockingly adept at playing video games. These aren't nothing — and, for a gateway TV at a low price, they count for a lot. And, in terms of its sound and gaming prowess, it trumps the less expensive Sony X80K.
That TV looks better all the way around, it's true, but depending on who the TV is for, a small additional investment could easily be worth it. If you don't need or want anything more from a TV, why pay anything more? With the Samsung Q60B QLED TV, you don't have to.
Read our full Samsung Q60B QLED TV review.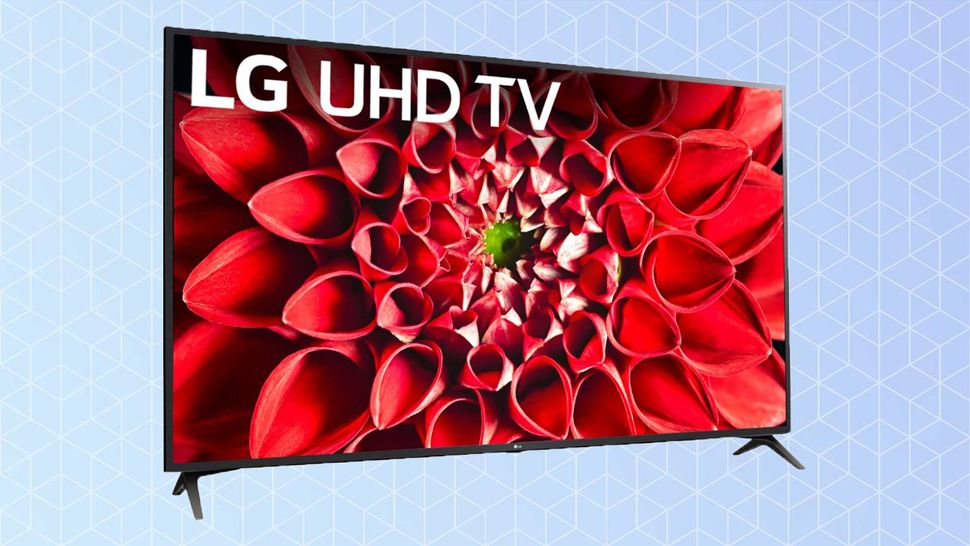 Sometimes you pick a TV for reasons other than the picture quality, and LG's 70UN7070PUA is an example of that. In addition to the LG name on the unit, the best reasons to buy the 70UN7070PUA are the low price, access to LG's webOS smart operating system and because you're going to play games. WebOS is one of the best platforms available, with just about every app you want and it's easy to use. Though it's one of the lower-priced sets on this list, the 70UN7070PUA has a low lag time and support for auto low-latency mode — a feature next-generation gaming consoles will take advantage of — which makes it great for fast-paced games.
But the 70UN7070PUA isn't a top performer when it comes to picture quality. Despite its full-array backlight, the set's brightness is low, which could be a problem in sunny rooms. It also has limited HDR support and weak contrast. And bring a friend when you're carrying this one — it's by far the heaviest on this list.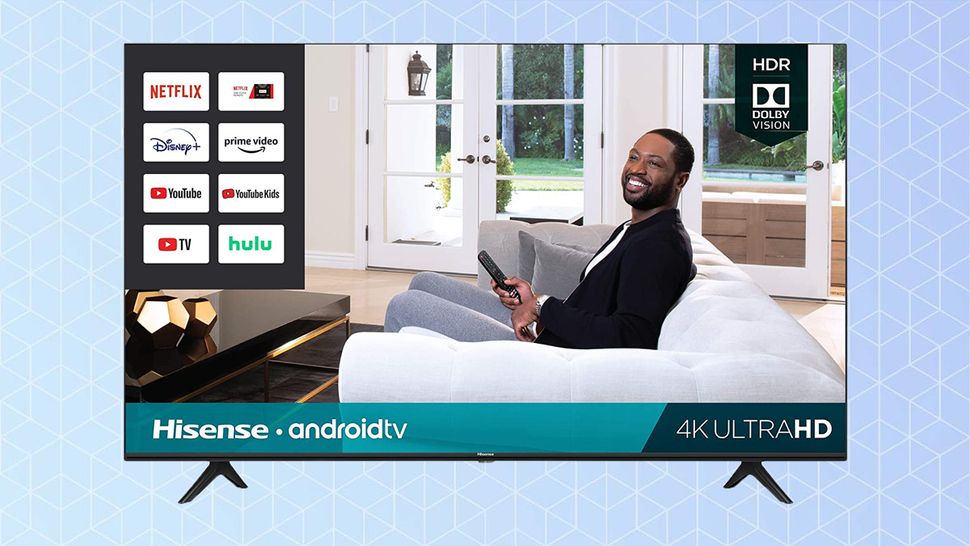 Hisense has made a name for itself as one of the best budget TV makers, especially with its H8G and H9G lines; the H65 Series isn't quite up there with those two TVs but is worth considering at this size. Especially at the price — you can currently pick it up for a very affordable $550. The H65 supports Dolby Vision and has good contrast. Like the H8G and H9G, it runs Android TV, which brings with it access to just about every app and streaming service you could want.
However, gamers may want to avoid it due to its relatively high lag time and lack of support for next-generation gaming console features like variable refresh rate and auto low-latency mode. It doesn't get very bright, either. But if a 70-inch TV is the right size for you, you can't beat the price-for-performance on the H65.
How to choose the best 70-inch TVs for you
When looking for a 70-inch TV, follow our TV Buying Guide tips. If you put some thought into what you need from a TV, you'll be able to enjoy your purchase for years to come.
Size: First, decide if you're locked into a 70-inch model. You'll find more options in 65- and 75-inch models, with more features and sometimes better value.
Price: Expect to pay around $650-700 for most 70-inch TVs, although those with better features or an established brand name can cost more.
Features: Consider which ports you need and how many. The number of HDMI ports you need depends on how many devices you plan to plug in — a streaming stick, game console or cable box, for example. Most of these TVs have three HDMI inputs, though the Samsung TU7000 only has two. If you plan to use a soundbar, you may need an optical digital audio or a 3.5 mm auxiliary output. You may also want a TV that supports Bluetooth so you can listen on your headphones without disturbing people around you.
If you've narrowed down your TV shopping by brand, price range or screen size, check out our picks for the best TVs in each.
Best TVs | Best 4K TVs | Best smart TVs for streaming | Best TVs for gaming
The best TVs under $1000 | The best TVs under $500
Best TV brands | Best Samsung TVs | Best TCL TVs | Best LG TVs | Best Roku TVs | Best OLED TVs | Best QLED TVs | Best 8K TVs | Best HDMI 2.1 TV | Best TVs with ATSC 3.0 | Best TVs with Chromecast
The smallest smart TVs | Best 43-inch TVs | Best 50-inch TVs | Best 55-inch TVs | Best 65-inch TVs | Best 70-inch TVs | Best 75-inch TVs | Best 85-inch TVs
And don't forget to watch out for the latest TV reviews.
How we test 70-inch TVs
Testing the best 70-inch TVs is a thorough process. We put every TV through our custom lab test, measuring color gamut, color accuracy and brightness to objectively see which sets are the best for these key indicators. We also test for lag time, measuring to the millisecond how long it takes for content to travel from the original source to the screen. We use these results to make numbers-based comparisons about color and display quality.
We spend hours with each set to see how our lab results translate into anecdotal performance. We also compare competing sets using a range of content across several sources. With that information, we can tell you which TVs look best, sound best and offer the best viewing experience.
Of course, we also consider the smart TV functions and apps for each TV, looking at everything from the remote control design to the voice interaction.