The best budget TVs are all about providing the best bang for your buck. You shouldn't have to compromise between a great picture and an exceptional price.
With that said, while we'd strongly recommend checking out some of the top-tier models like the LG C2 OLED (now heavily discounted) as well as TVs from brands like TCL, Hisense and Vizio.
If you can, we'd advise you to stick with the former brands rather than the super budget-friendly Element or Insignia, as brands like TCL, Hisense and Vizio offer a better picture for just a few dollars more.
Good deals are good deals, however, and you should always try to stick to your budget. At some point you're going to find the right TV that fits within your price range, so stick with us and we'll find you one together.
The best budget TVs you can buy
Why you can trust Tom's Guide Our expert reviewers spend hours testing and comparing products and services so you can choose the best for you. Find out more about how we test.
TCL has long been acclaimed for bringing a lot of performance to TVs that don't cost a lot of money. That trend continues with its latest 6-Series Roku TV, the 65R655, which amps up key aspects of its performance—particularly brightness and gaming potential—while keeping the price at $999.99. Throw in the super-easy-to-use Roku TV interface and you have a set that more than delivers on its picture promise without busting your budget.
If you're a gamer, or if you can't bear to give up bright and dark details when watching movies or TV shows, you'll find a lot to love about it. Its sound and color performance can't match the top TVs on our list, but they can't stop this set from punching well above its weight where it counts.
So if maximizing your TV-buying dollar is your goal, Roku TV is a small price to pay for a TV that's as packed—and as low-priced—as the TCL 65R655.
Read our full TCL 6-Series Roku TV (R655) review.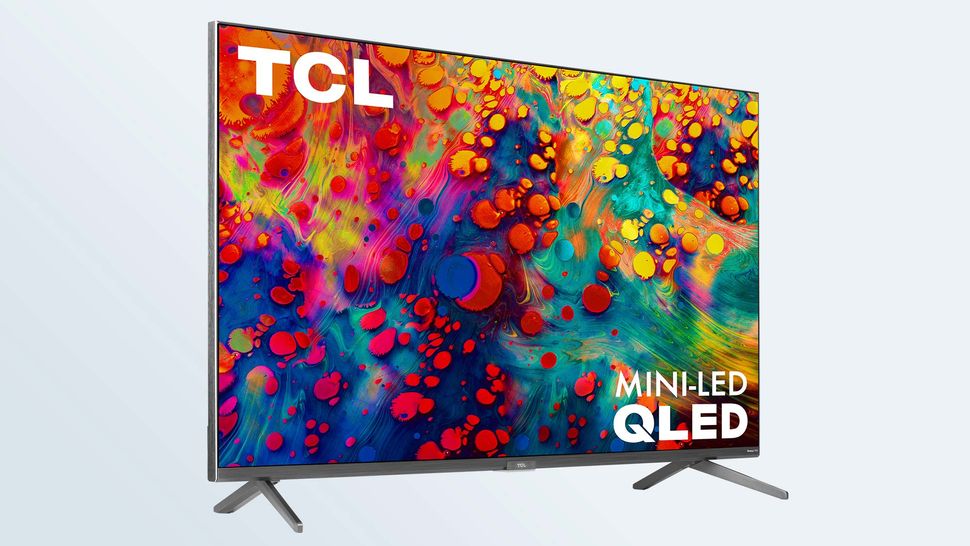 It's not as new as the R655, but the TCL 6-Series R635 offers premium picture quality and a great smart TV experience for much less than its competition. The R635 also ups the ante with mini-LED backlighting in addition to a quantum-dot display. The result is impressive color and brightness, with some of the best HDR performance we've seen on anything this side of a premium OLED TV.
Features like THX Certified Game Mode also help make the 6-Series one of the best gaming TVs available. It even has features such as auto low-latency mode and variable refresh rate, which are a boon for consoles like the PS5 and the Xbox Series X. From the design's smart touches, like cable management in the stand, to the always-solid Roku TV platform, the TCL R635 is one of the best TVs you'll find right now.
Read our full TCL 6-Series Roku TV (R635) review.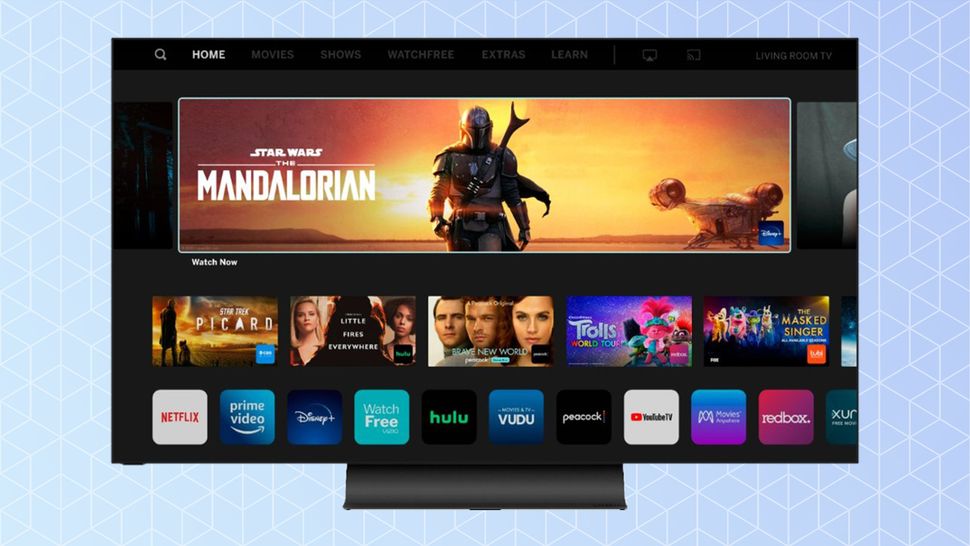 Vizio's first foray into OLED TVs is a big step for the budget TV maker, but a giant leap for budget OLED TVs. Considering that LG was the only OLED game in town (at least here in America), it was nearly impossible to find an affordable OLED before now.
The Vizio OLED changed the game. The 55-inch model launched with a price of $1,299, but now its MSRP is just $999. Our testing found that the Vizio OLED delivers premium picture quality for hundreds of dollars less than the competition, and pairs it with great sound that has better-than-average bass.
Vizio SmartCast has also shaped up to become a solid smart TV platform, with an expanded app selection and built-in support for Google Cast and AirPlay 2. It's one of the best budget TVs, and the easy pick for folks looking for a cheap OLED.
Read our full Vizio OLED TV review.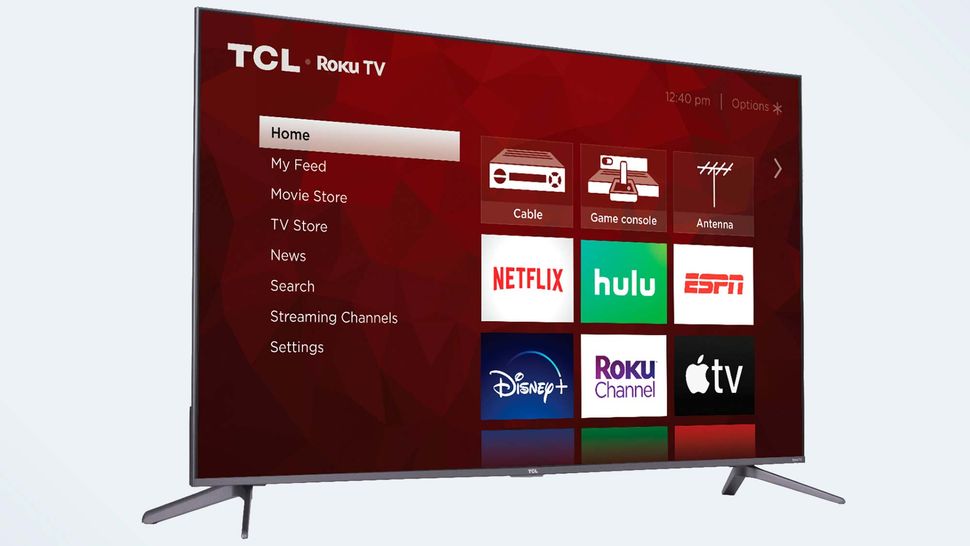 Our top two budget TV picks offer exceptional value for their performance, but they aren't cheap. If you're looking for something cheaper, you'll want the TCL 5-Series Roku TV that comes under the $500 mark.
While you won't get all the fancy TV tech like Mini-LED or OLED panels, the 5-Series offers category-leading color and brightness of QLED, as well as Roku's easy-to-use smart TV interface, which puts thousands of apps right at your fingertips.
In addition to the excellent color accuracy and full color gamut offered by the QLED display, it offers top-of-the-line HDR support, with Dolby Vision in addition to basic HDR10 and HLG formats. With input lag clocking in at 13.1 milliseconds, it's great for gamers, too. If you want a no-frills 4K TV that looks great, this is it.
Read our full TCL 5-Series Roku TV (S535) review.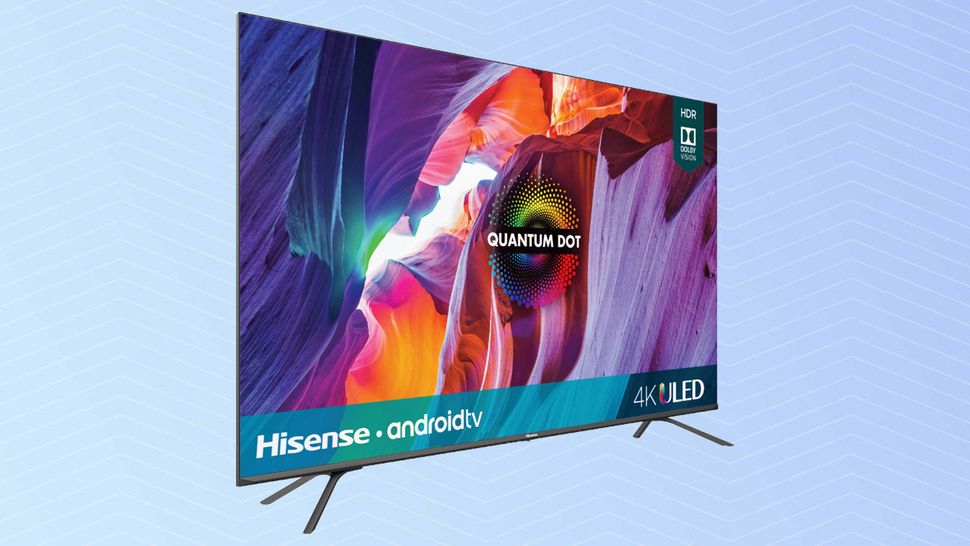 TCL TVs offer exceptional value, but they're not the only budget game in town. For a great value on a 50-inch TV, the Hisense H8G Quantum Series (50H8G) has plenty to offer. From the Android TV smarts to the QLED display and local dimming for great HDR support, the H8G is one of the best budget TVs under $500.
What makes this one a great budget buy? Like the 5-Series, the H8G's quantum-dot screen boosts the color performance, and local dimming provides great contrast. Android TV offers a great smart TV experience, with built-in Chromecast and Google Assistant providing plenty of flexibility to go with Google's huge library of apps. With lag times under 14 milliseconds, the Hisense H8G is also a great TV for gamers.
That said, there are still some compromises made in the name of affordability. The 60Hz display and middling motion handling aren't what you'd see on a more premium TV, and the color reproduction isn't perfect, but it's still among the best 50-inch 4K smart TVs you'll find at the $400 mark.
Read our full Hisense H8G Quantum Series review.
In creating the Vizio M-Series Quantum X, Vizio was attempting to bring much of the same technology found in its popular — but expensive — Vizio P-Series Quantum X to a more affordable screen. By working in quantum dots with full array local dimming, a 120Hz native refresh rate and HDMI ports with the latest spec, the M-Series Quantum X checks all the boxes. That said, its bulky body and less-than-ideal peak brightness hold it back from beating other top-performing TVs at this price range.
For gamers, the Vizio M-Series Quantum X at a 50-inch size is going to be incredibly tempting, but it falls short of universal appeal for the most ardent of AV enthusiasts. Its HDR test results, while good, aren't mind-boggling and have some real soft spots. The good news is that movies and shows still look nice on the Quantum X.
There's a fundamental difference in light output between the 50-inch version we reviewed here and the larger 65- and 75-inch variations, so don't write those off entirely — however, the Vizio M-Series Quantum X is a solid compromise.
Read our full Vizio M-Series Quantum X review.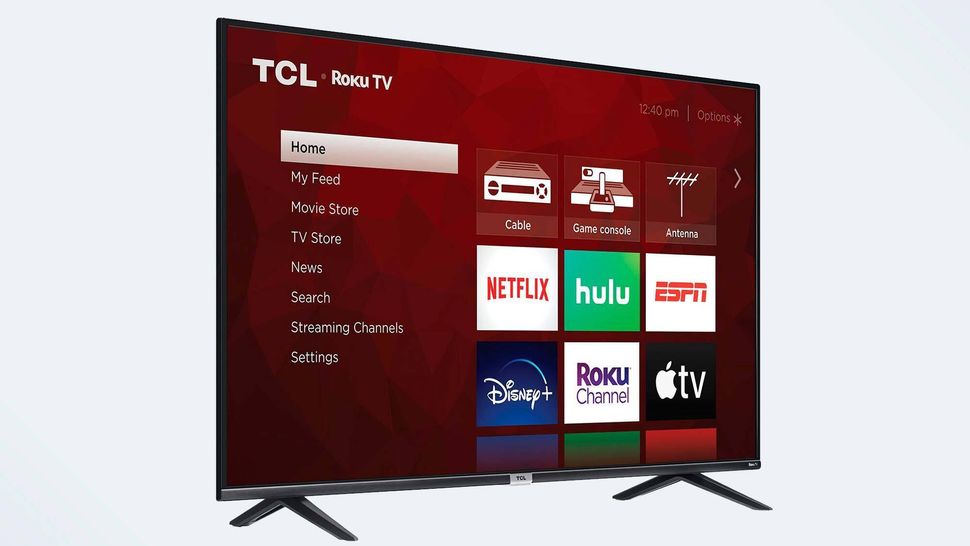 OK, but what if you need a really, really budget TV? If you're in that boat, the TCL 4 Series Roku TV, is one of the best TV values you'll find in any size. This 4K TV routinely sells for less than 1080p TVs and it offers far better performance.
So what can you expect from it? The 4-Series has good color accuracy and supports HDR10 — but not Dolby Vision — for improved contrast. It uses Roku's smart platform which, well, you know how good it is.
The bad news is that, in exchange for the great price, the TCL 4 Series is missing a few features that the other TVs on our list deliver, like local dimming, so the HDR performance isn't as good as it could be. It's also not the strongest performer on the audio front, with little bass and limited power. If this is going to be your main TV, consider adding one of the best cheap soundbars to overcome the audio issues.
Read our full TCL 4-Series Roku TV (S435) review.
How to choose the best budget TV
Buying a budget TV definitely means making a few sacrifices (2,000-nit brightness on a budget TV? No way) but hopefully now you know that you can find the essential features at an affordable price. So what should you be on the lookout for when buying a budget TV model?
4K resolution: 4K resolution is so affordable, and the quality so much better than 1080p or 720p, that we always recommend going for 4K. Unless you're on a shoestring budget, getting a proper 4K TV won't even cost you much money, but you will notice the difference.
Screen size: You may not always be able to score a premium 65-inch TV for under $500, but you can still get a decent 55-inch model, so don't settle for some dinky 43-inch set unless it's the right size for the space.
HDR support: If there's one feature we recommend, it's high dynamic range (HDR). Even basic HDR support provides better color, brighter highlights and richer shadows, giving you a better picture in every respect. If you can find a set with Dolby Vision, that's even better, but you may pay more for that feature.
Connectivity: More HDMI ports are always better, so you don't find yourself having to awkwardly swap plugs on the TV every time you want to fire up a Blu-ray or jump into a game.
Gaming: For affordable gaming TVs, we recommend looking for sets with higher refresh rates of 60Hz, but the latest Xbox Series X and PS5 consoles can actually go higher. Lag time is another concern, so check out individual reviews to find sets that have a lag time of shorter than 20 milliseconds for the best performance.
What features are worth paying more for?
Budget TVs are great. They are. And yet, you might be wondering what you're missing by not spending the big bucks on a flagship model. Unfortunately, there are a few features that you just simply can't find on a budget TV model unless you're willing to flex the budget a bit.
Screen size: This one is a given. Unfortunately, you're not going to get a 75-inch or 85-inch TV for the same price as a 55-inch model. Bigger screens cost more money. It's like the law of gravity. Now, you can find a 75-inch TCL 4-Series for around the cost of a 65-inch 6-Series, but there are trade-offs in other areas to get that bigger size.
Class-leading picture quality: It's a shame, but you can't get class-leading picture quality on a budget. You can get close (see: the TCL 6-Series) but you'll never get an LG OLED or Samsung QLED TV's performance at the same price as, say, the TCL 5-Series. That means missing out on the best contrast, best color saturation, best upscaling and motion handling, and the best speed when navigating the UI.
Sound quality: Oof, we've all heard awful-sounding TVs and they can ruin the whole experience. While today's budget TVs do a lot of things well, sound quality isn't one of them. If you're going for something that's super cheap, expect weak and tinny sound from 10W speakers. The good news? You can buy a super cheap TV and then add one of the best soundbars later to get better audio.
Interested in a specific TV brand, price range or screen size? Check out our picks for the best TVs in each.
Best TVs | Best 4K TVs | Best smart TVs for streaming | Best TVs for gaming
The best TVs under $1000 | The best TVs under $500
Best TV brands | Best Samsung TVs | Best TCL TVs | Best LG TVs | Best Roku TVs | Best OLED TVs | Best QLED TVs | Best 8K TVs | Best HDMI 2.1 TV | Best TVs with ATSC 3.0 | Best TVs with Chromecast
The smallest smart TVs | Best 43-inch TVs | Best 50-inch TVs | Best 55-inch TVs | Best 65-inch TVs | Best 70-inch TVs | Best 75-inch TVs | Best 85-inch TVs