Ongoing waves of protests in Iran and government censorship of the internet has led to surge in demand for the best Iran VPN.
That's mainly because, in an effort to crackdown on dissidents, authorities have blocked access to many social media platforms like Instagram, Facebook and WhatsApp. However, thanks to its location- and IP address-spoofing ability, the best VPN is able to counteract these bans.
With online surveillance getting more and more sophisticated, using a VPN in Iran is also vital for shielding your most sensitive information from the government's prying eyes. This is because all the data leaving your device will be encrypted when using an Iran VPN, leaving you free to search and contact whoever you want.
NB: Iran is active in attempting to block VPNs, and almost all services have suffered disruptions. If your choice isn't working, contact support and keep trying. If you continue to have issues, make sure to claim a refund within the designated period.
Today's top 3 Iran VPNs: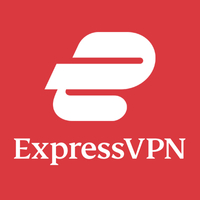 1. ExpressVPN – The best Iran VPN on the market
Leading the game review after review, ExpressVPN is everything you need. With great speeds, top unblocking and slick apps, we are quite confident to recommend it as #1 for virtually any use. Tom's Guide readers can now even claim 3 months FREE on a 12-month plan.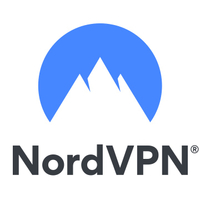 2. NordVPN – Big name offers serious security
Arguably the biggest name in the VPN industry, NordVPN's fame isn't just good marketing. The service is a dream to use, super secure and great for streaming unblocking. And with its current deal, you'll also get excellent value.
3. Surfshark – The cheapest Iran VPN available
At less than $2.50 a month Surfshark is seriously cheap, but don't be fooled by the price. Its apps come packed with features, including some options specifically designed to bypass even the strongest censorship and evade government crackdown. Certainly one to consider.
Are VPNs legal in Iran?
The legality around VPNs in Iran isn't that straightforward. However, it's worth keeping in mind that authorities have been trying to ban the use of such circumvention tools for a while now.
Under Article 20 of the Regulatory System for Cyberspace Services Bill, those responsible for the development or distribution of VPN and proxy services could face up to two years of prison.
In March last year, 50 digital rights organizations signed a letter calling for the Iranian government to rescind the bill. They fear that the User Protection Bill will also make Internet shutdowns and online censorship more prevalent.
Now, it looks as if authorities have decided to actually "take legal action against unauthorized sellers of the VPNs and circumvention tools," the London-based Persian news outlet Iran International reported.
At the moment of writing, there's no reason to believe that VPN users themselves will be affected any time soon. Despite this, though, a harsh crackdown on such services is ongoing.
As we believe in a free and open internet for all, below we explain everything you need to know about our top five VPNs to use in Iran right now. Whenever possible, we strongly recommend installing the software prior to entering the country to avoid any possible issues.

Our list of the best Iran VPNs today:
There are many reasons why ExpressVPN keeps topping our VPN charts, test after test. With a great range of easy-to-use apps—it now even has its very own VPN router Aircove—and amazing 24/7 speedy live chat, it's certainly the best Iran VPN on the market right now.
With over 3,000 servers across 90+ countries to choose from, Express boasts obfuscated servers designed to elude VPN crackdown and help you bypass Iranian strict censorship at ease. It is worth noting that, for security reasons, ExpressVPN doesn't have servers physically located within the country borders. We recommend opting for those across the neighboring nations for the best speeds.
In terms of features, anonymity and security are a big priority for ExpressVPN. AES-256 encryption, plenty of protocols to pick from, a super-reliable kill switch, IPv6 leak protection, and a strict no-logs policy: it has it all. Plus, its very own Lightway protocol, which recently aced its second security audit, is also now open-source and fully available on all apps.
With ExpressVPN, travelers will also be able to stream all their favorite content from the comfort of their home. Its great unblocking skills will allow you to access to worldwide catalogs on all the major streaming platforms like Netflix, BBC iPlayer, Amazon Prime and Peacock. It brilliantly managed to do so with all the services we tried last time we checked.
Besides the limit of 5 simultaneous connections only, the only real drawbacks is around connection speeds. Its peak speeds dropped from 630 to 560Mbps with Lightway during our last round of testing. However, unless your base connection is that fast, you won't notice a thing when you're connected – and you can always try it out yourself with its 30-day money-back guarantee.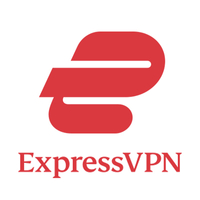 Get 49% off plus 3 free months of the best Iran VPN
ExpressVPN combines power, speed, and ease of use into one slick package – and it's super reliable as well. However, Express is also offering three free months to Tom's Guide readers, meaning you'll get 15 months for the price of 12. If that isn't good value, we don't know what is.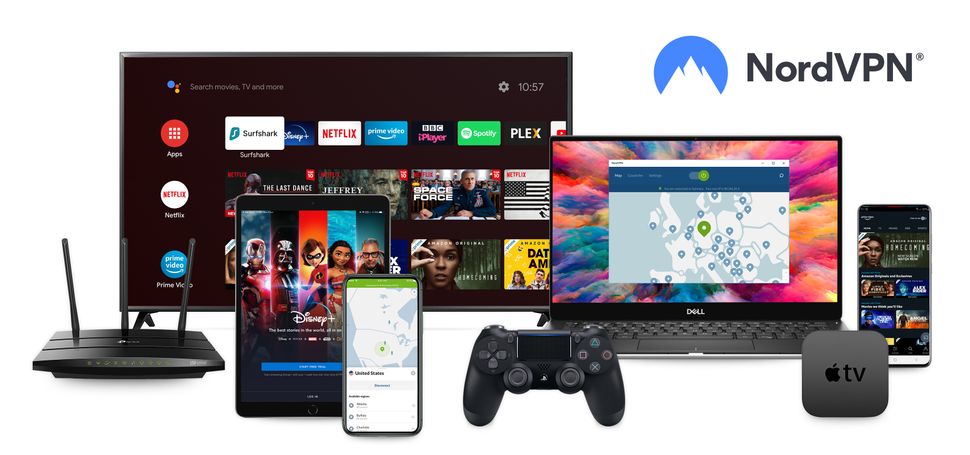 As outlined in our detailed NordVPN review, we've liked NordVPN for a long time. As the most famous and one of the most secure VPN services on the market, it delivers an excellent privacy-focused experience across all the major platforms – in Iran as well as pretty much everywhere else.
Despite the provider (as with all the ones listed here) not offering an Iran-based network, its 5,600+ servers dotted around 60 countries should be more than enough to get you stable and speedy connections. Nord recommends turning on the Obfuscated Servers feature to make sure you're hidden well. It also boasts P2P-equipped servers, ideal if you're looking for a secure torrenting VPN.
With powerful encryption, a freshly audited no-log policy, two kill switches, leak protection and other interesting extra security features including Onion over VPN and Double VPN which encrypts all your internet traffic twice, you can browse in the knowledge that your personal data is safe. Plus, its new Meshnet feature is perfect for those looking to protect their online activities across multiple devices—even better, users can now use it completely free of charge.
In terms of performance, the service delivered pretty well last time we checked. Excellent streaming performance across all the major platforms was matched up by improved speeds reaching peaks of 820Mbps with NordLynx and 470Mbps with OpenVPN.
We still aren't huge fans of its mobile VPN apps, though, as switching location can be a bit awkward on smaller screens. They use a map-based interface which is great on a PC but is tricky on mobile. But, again, you can always make use of its 30-day money-back guarantee and see how you get along with it.
Sign up now on the NordVPN website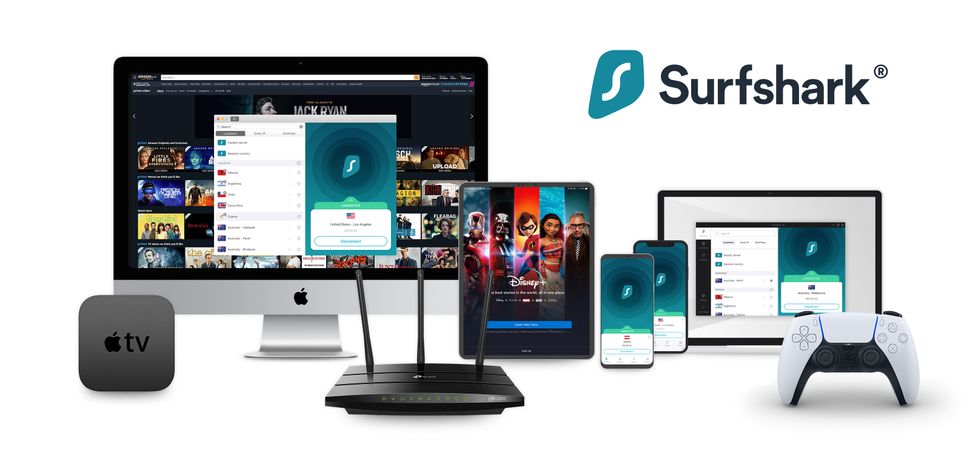 If you are looking for a budget solution able to provide you with as much privacy and unblocking power as possible, look no further. Surfshark is definitely the best cheap VPN right now, boasting super easy-to-use apps for all the major operating systems together with a super helpful 24/7 live chat support.
Despite not having servers inside the country, it boasts the bigger network located around Iran. Seven neighboring nations are among its roster of 100, and with 3,200+ servers there's plenty to choose from. Surfshark also offers a VPN obfuscation option, here called Camouflage mode. Plus, its No Borders feature is a nice extra for Iran as it automatically picks the server performing the best under network restrictions.
On the security front, Surfshark comes packed with many hefty features. These include DNS protection, split tunnelling, and an extra protection layer with a Double VPN hop. Its new Nexus technology even introduced an IP rotator option to make it even more difficult to track your online activities. While, in terms of encryption, the provider uses AES-256 across several protocols.
Surfshark is a great streaming VPN, too. From Netflix and Hulu to iPlayer and Disney+, you'll be able to access all your favorite content during your stay in Iran. It even topped our fastest VPN chart this time around when connected to WireGuard. Although, its speeds were below average with OpenVPN.
Its most concerning downside is around its kill switch issues on Windows. Even though these occur only in extreme situations, any possible leak is always worrying—especially for an Iran VPN. All good if you are using it on mobile or as a reliable Mac VPN, though. For the price, Surfshark is definitely a huge value worth considering.
Sign up now on the Surfshark website

We don't generally tend to recommend Astrill VPN in our guides. It's very expensive, the mobile apps are pretty basic and its streaming unlocking capabilities are limited - we could access only US Netflix last time we checked. However, the provider is a specialist in bypassing powerful regional firewalls like the one enforced in Iran.
In terms of network, Astrill's 300+ servers across 57 countries worldwide aren't anywhere near to match up the coverage of its previous competitors. But don't worry too much, though, as the major nations are covered. Same goes with some of Iran's biggest neighboring countries such as India, Israel and the United Arab Emirates.
As Astrill's focus is on privacy and online censorship, its Stealth VPN technology (here called Smart Mode) is the feature shining the most. The provider claims to offer an additional encryption layer on top of OpenVPN that endeavors to make your connections even more secure and hard to identify and block by firewalls.
Other positives on the security front include its multi-hop VPN technology and the ability to configure its Windows VPN client fully to your needs (things like assigning different ports and changing MTU values, adjusting the level of encryption and more). Astrill even shows great commitment to transparency with a detailed description of its no-logging and data security procedures.
We already mentioned Astrill's poor streaming unblocking. However, its biggest downside is around pricing considering that $15 a month on the 1-year plan makes it almost three times more pricey than ExpressVPN—and if you're looking for flexibility, you'll be paying $30 a month on a rolling 1-month plan.
The provider offers a limited free VPN for Android only, though. This might just be the right solution for users looking to grant access to censored sites in security from their smartphone.
Sign up now on the Astrill VPN website

Let's be honest, Mullvad is not the VPN for you if you want to unblock foreign streaming catalogs. Same goes if you're after a service with advanced apps—they work just fine, despite lacking some basic features. However, when it comes to privacy and security this Swedish-based provider brilliantly matches up with the biggest names in the market.
Server-wise, Mullvad's network is a little limited - only 800+ across 40 countries worldwide. However, all the major nations are covered with those located in Israel and UAE being the closest to Iran. What's more, its speeds were excellent last time we checked, peaking to 770Mbps with WireGuard and 600Mbps with OpenVPN.
A well-engineered VPN, Mullvad is powered by high-quality encryption code to best preserve your online anonymity. All its apps are audited and open-source, too. You can also see that privacy is very important to the provider as it doesn't even require any personal details to create an account. Concrete examples of this include axing recurring subscriptions to retain even less information about its customers, and proving its truly no-log policy following a police raid.
After our last round of testing, the provider earned further points on the security front thanks to a new DNS server audit and excellent blocking of malicious URLs. We have also found zero trackers across its website and Android apps, another sign that the provider takes its users' privacy very seriously.
We already mentioned its many downsides such as basic apps and unreliable streaming unblocking. The most notable one, though, is probably around pricing as it doesn't offer any discounts on longer subscriptions. It always costs €5, or the equivalent in other currencies, per month. However, if you're after a privacy and security-focused service, Mullvad should definitely be among your top choices.
Sign up now on the Mullvad website
Iran VPN FAQ
What makes a good Iran VPN?
As Iranian authorities keep enforcing a harsh crackdown on circumventing tools, a reliable VPN with obfuscation technology in place is especially important to have the most probabilities of escaping these blocks. That's because it helps to mask the fact you're using a security tool, making your encrypted connection look like normal traffic.
We also recommend opting for a provider with a proven reputation and a strict no-logging policy—regular independent audits are crucial here. Other features to look out for include a large range of available servers (particularly those around Iran), reliably fast connection speeds, and tight security features.
Finally, high-quality customer support is also really handy as this could be really helpful to direct you to the best servers to use in case of disruptions. So, a 24/7 live chat service is definitely a good addition.
Can I browse locally with a Iran VPN?
The hostile climate against VPN developers and distributors, together with invasive data retention rules for providers, has kept VPN services inevitably out of the country.
Being that all the Iran VPNs listed above don't offer servers physically based inside the country, you won't be able to safely browse locally unfortunately.
However, this isn't probably too much of an issue for many users as changing IP location is anyway necessary to bypass censorship and access blocked sites.
Does a Iran VPN slow down Internet connections?
The short answer is 'yes, very slightly', as the encryption process will inevitably eat up some Mbps. However, there's more to it than that.
If you're gaming, streaming or torrenting without a VPN, you may find that your Internet speeds fluctuate from fast to slow. That may be because of what's known as bandwidth throttling. That refers to your Internet provider slowing down your connection because of your activity.
A VPN hides what you do online. This means your ISP can't choose to throttle you. For this reason, a gaming VPN can actually improve your overall performance.
For more information, head over our dedicated explainer to learn how to test and improve your VPN speeds.

June 12, 2023 update notes
We periodically review the content of our buying guide to ensure all information is up-to-date and reflects the changing VPN industry and global need for digital privacy.
During the latest round of updates, we added details of what's new for some VPN providers in our list. These include the results of ExpressVPN Lightway's second security audit, the fact that NordVPN Meshnet is now free to use for all users, as well as Mullvad proving its no-logs policy following a police raid.
Want to cover your iPhone? Read about the best iOS VPN
Save some cash with a good free VPN
If you share P2P, check out the best torrenting VPN services