While you may think Black Friday deals start in November, the truth is that they really begin in October. For the second consecutive year, Amazon will hold an October Prime Day and that will once again put pressure on rivals to launch their Black Friday deals earlier than ever.
Target, for instance, announced its Target Circle Week will begin October 1 through October 7. Meanwhile, Walmart has confirmed that its Walmart Deals Holiday Kickoff will run from October 9 through October 12. That's three major retails event lined up for the first half of October.
I've been covering retail holidays like Black Friday for more than 15 years. That means I know how to separate the fake deals from the true money saving deals. Likewise, here at Tom's Guide we've reviewed hundreds of devices and we know which ones offer the best performance and which are worth skipping, even when on sale.
So I'm creating a guide to everything you need to know about Black Friday 2023. From the best sales to what to buy. The entire Tom's Guide team will be working around the clock to scan and gather the best deals once Black Friday comes around. In the meantime, bookmark this guide as we bring your our tips and predictions for 2023.
Black Friday deals — early sales to shop now
Black Friday deals and Apple
iPhone 15: The iPhone 15 hits stores on September 22, but I'm already seeing iPhone 15 deals that offer Apple's new flagships for free. You'll have to jump through the usual hoops (trade-in your old phone and/or sign up for an unlimited plan), but you can expect to see freebie deals from now through the end of the year. Will iPhone 15 deals get better on Black Friday? If you don't plan on switching carriers, you might see better trade-in values or bundles come November, but deals won't be that drastically different than the ones I'm seeing now.
MacBook deals: Earlier this summer Best Buy offered the 13-inch MacBook Air M2 for $899, which is not only an amazing value, but the lowest price ever for this current-gen MacBook Air. There's a good chance we'll see it hit $849 in November, but it may come via a My Best Buy member-only deal. Other models like the 13-inch MacBook Air M1 and 15-inch MacBook Air M2 could hit $699 and $999, respectively. That would be $50 and $100 cheaper than their lowest price points for 2023.
Black Friday deals and next-gen consoles
Buying a PS5 or Xbox Series X console will be a lot easier this year. Gone are the days of hunting for restock. On a few occasions, we've even seen a few noteworthy PS5 deals and Xbox Series X deals. I expect to see $50 off the PS5 Disc console and $50 off bundles, such as the PS5 with Fantasy XVI bundle. Controllers will also be on sale with prices from $49. If you already have a PS5 console, look for deals on PS5 SSDs. 1TB drives from Crucial, WD, and Samsung have sold for as low as $69 at Amazon and Best Buy.
Meanwhile, Xbox Series X deals are a little harder to come by. However, I expect to see deals as low as $469 from retailers like Amazon and Woot. Another retailer which tends to offer surprise Xbox Series X deals is Dell. The retailer has offered the console for as low as $474 bundled with a $75 gift card.
Who will offer the best Black Friday deals in 2023?
Every retailer will have Black Friday deals available in November. However, if you're wondering who has the best Black Friday deals — the answer varies based on what you want to buy. For instance, Amazon, Best Buy, and Walmart tend to dominate when it comes to deals on 4K TVs, laptops, and smartwatches.
For deals on apparel and home goods, we recommend turning to stores like Macy's, Wayfair, and Bed Bath & Beyond. Home goods is a broad topic and also includes mattresses. If you're shopping for the latter, mattress manufacturers tend to offer the best and biggest discounts, oftentimes undercutting box retailers like Macy's and Amazon.
Why is it called Black Friday?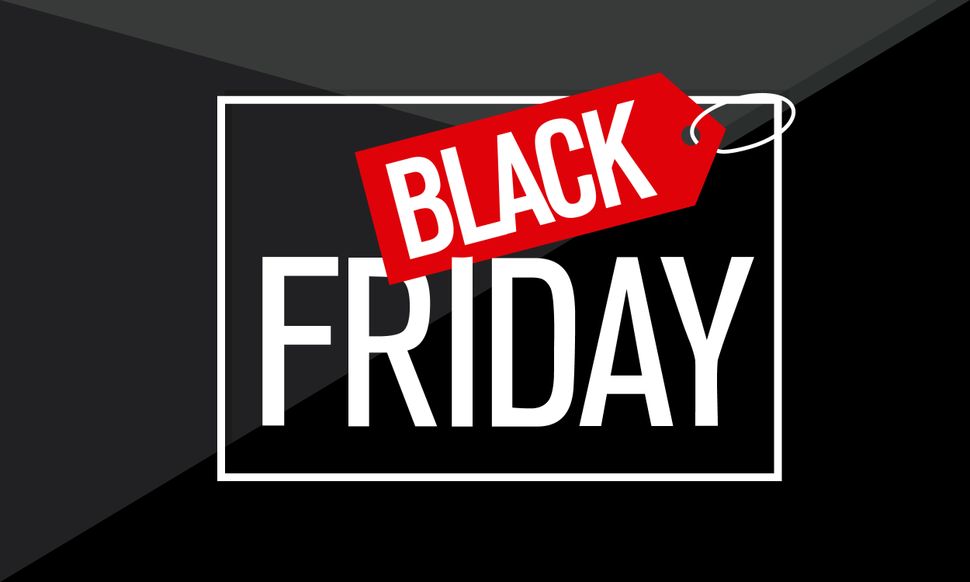 The use of the term "Black Friday" to describe the retail holiday dates back to 1961 in Philadelphia. It was used to describe the crowded pedestrian and vehicle traffic that resulted the day after Thanksgiving. By 1975, the term had gained traction and was being used outside of Philadelphia.
These days, retailers have a different explanation for the term. For many companies, Black Friday marks the point in the calendar year when companies go "in the black," or finally begin to turn a profit for the year. The profit they make is due to the surge in shoppers looking for holiday deals.