best streaming services at a glance
1. Netflix ($8.99 per month)
2. HBO Max ($14.99 per month)
3. Disney Plus ($6.99 per month)
4. Hulu ($5.99 per month)
5. Amazon Prime Video ($119 per year)
6. Sling TV ($35 per month)
7. Fubo TV ($64.99 per month)
8. Crackle (free)
The best streaming services are here to make it so you can cut the cord and still watch what you want in the new year. There's enough competition in the land of streaming live TV and on-demand content (from the likes of Netflix, Hulu and Amazon Prime Video) that it feels like we've got no real excuse not to cut ties with cable TV — though one of the best streaming services is about to get slightly more costly.
Our picks for the best streaming services have one important feature in common: breaking from the status quo of annual contracts. All of these streaming services, whether they offer exclusive original programming, live streaming TV or massive libraries of films and TV shows, are billed in month-to-month subscriptions (though some offer annual rate discounts), making them all viable cable alternatives that you can turn off and on as you wish.
You won't find the newly renamed AT&T TV on this list, as its price to channels ratio ($69 per month for more than 65 channels) is not great compared to the likes of Sling and Fubo.
These services are just one half of the streaming equation, though. As the cable box slowly withers away, it's being replaced by smart TVs and the best streaming devices, which include Rokus and Chromecasts.
And by testing these services and devices side-by-side, we figure out the best way to build the ultimate streaming setup with the best selection of content and live channels.
What are the best streaming services?
The best streaming service overall is Netflix, which offers an excellent selection of TV shows, movies and original programming. First of all, Netflix practically controls the conversation around streaming, with most of the big shows (which it keeps doing, hand over fist, with hit after hit) and routine success making big new series such as Tiger King and Dead to Me. Netflix has also had most of the standard features that competitors took years to realize mattered — such as user profiles that finally came to Amazon Prime Video — and it's enough content that we won't cut our accounts just because of Netflix's latest price hike.
When it isn't impressing with heavy hitters from its originals collection such as Glow (RIP) or The Witcher or Mindhunter (also, RIP), Netflix is winning with sheer depth and volume. By frequently adding licensed content, with major sitcoms such as Parks and Rec and Community.
The HBO Max provides a boost to the HBO catalogue, with a ton more movies and some new original shows. Some will flock to the service for the DCEU films — Wonder Woman 1984 debuted on HBO Max the same day it hits theaters, for no additional charge — and we're already loving it for the Harley Quinn show and The Flight Attendant.
Disney Plus, a relatively new contender, also merits a look, and it practically demands your attention if you're a fan of Star Wars or the Marvel movies, of which it has nearly every film (or it will soon, in some cases). It's also the home of The Mandalorian and critically acclaimed Pixar library. Its price will rise by $1 in the U.S. in March 2021, but the service is hoping its next Marvel shows — The Falcon and The Winter Soldier and Loki — will help retain subscribers.
Sling TV is one of the best streaming services for live TV because of its relatively inexpensive price. While it got a price bump to $35 (from $30) in January, that's just for new members — and it's also $30 less than the likes of YouTube TV and Hulu with Live TV. Fubo TV may be as expensive, but its wide array of sports content helps it stand out.
The best streaming services now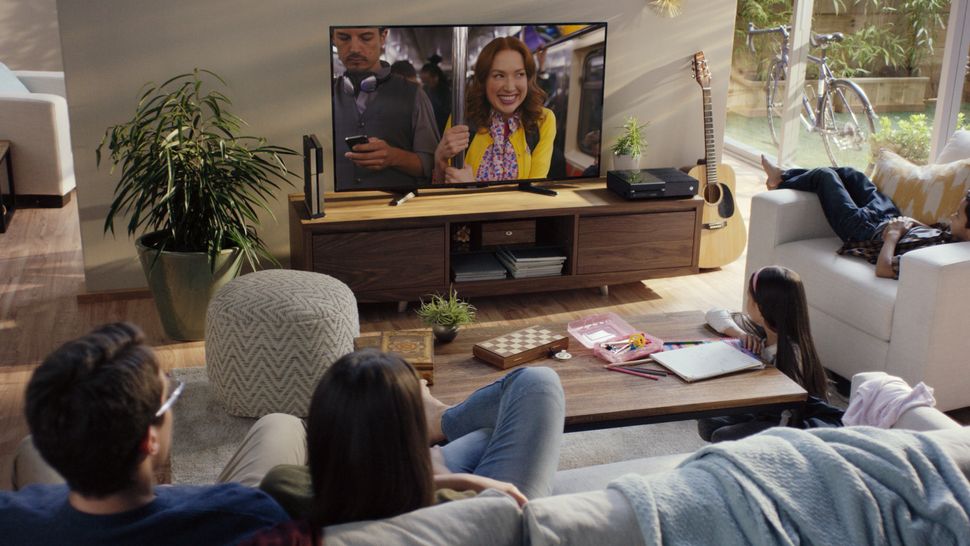 The great-granddaddy in the market remains the best streaming service. As you probably know, Netflix provides unlimited streaming of TV shows, movies, comedy specials and original programming (including Love Is Blind, Glow and Black Mirror) for one monthly subscription fee. You can even create up to five different profiles on a single account to make sure that your favorite content doesn't mess up recommendations for your friends and loved ones. Netflix is constantly adding and taking away movies, so you'll want to check our our what's new on Netflix guide to see what's coming soon, and what you should watch before it's gone. Its latest hit, Emma In Paris, comes from the minds behind Sex and the City, and is already kinda-divisive.
No other service has yet given Netflix an honest-to-goodness run for its money in terms of selection, quality and performance consistency. Recently, it's been easy to see that Netflix is inching away from its original business model of distributing other studios' films and shows, in favor of these above originals. Still, though, we see frequent additions of licensed shows, such as Hannibal, Moesha and Community, making Netflix the home for those looking to catch up on beloved shows they missed the first time around. Our Netflix hidden gems guide shows how it's also got a great library of fantastic shows and movies that have somehow gone under the radar for many audiences. The only real problem is that the standard package just went up by $1 to $13.99 per month, and that the 4K Premium plan is now $2 more expensive, at $17.99 per month.
HBO Max has everything HBO has, and then some. Both HBO and HBO Max pack current-run shows including Insecure, as well as completed seasons of Westworld, Curb Your Enthusiasm and Veep. But for $14.99 per month, HBO Max adds a lot more to be a compelling competitor to Netflix. Big highlights include Wonder Woman 1984 and The Flight Attendant with Kaley Cuoco. There's also Friends, the Studio Ghibli library and original shows like Love Life and the Not-Too-Late Show with Elmo.
Our current favorite series on HBO Max is The Flight Attendant. Also, HBO Max will get a spinoff show from James Gunn's The Suicide Squad: The Peacemaker, starring John Cena. Our HBO Max review thoroughly explains why this service needs more time in the oven before it feels finished and ready for the public, and why it instead feels a bit half-baked (where is the Roku app, HBO?). Check out our guide to the best HBO Max shows and movies to see what it's offering. Right now, we're binge-watching Adventure Time, a show that feels made for streaming with its 15-minute long episodes.
Check our our full HBO Max review.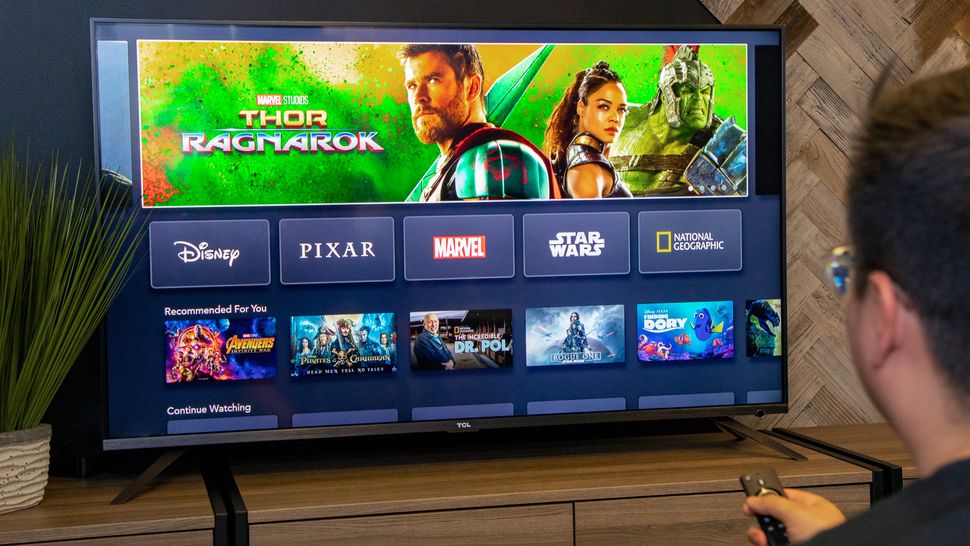 Entering its second year, Disney Plus has gone from one of the most anticipated streaming services on the market to a dominant player. And why wouldn't it be? Disney controls a frankly frightening number of properties, from Marvel, to Star Wars, to Disney's own animated canon, to The Simpsons (all 30 seasons, and counting). At $7 per month, it's among the cheaper of the best streaming services out there, and a lot of the content is available in 4K resolution with HDR color palettes, too.
Oh, and in big news, Disney Plus is also being turned into a PPV service, or at least the company is testing the waters. Disney's live-action Mulan cost $30 from Sept. 4 until its December 2020 free release, and Disney will be doing this again with Raya and the Last Dragon. We wish they'd do the same with Black Widow. The Mandalorian season 2 arrived to raves, and WandaVision is currently entertaining audiences, giving people more reasons to keep this affordable service active.
Read our full Disney Plus review.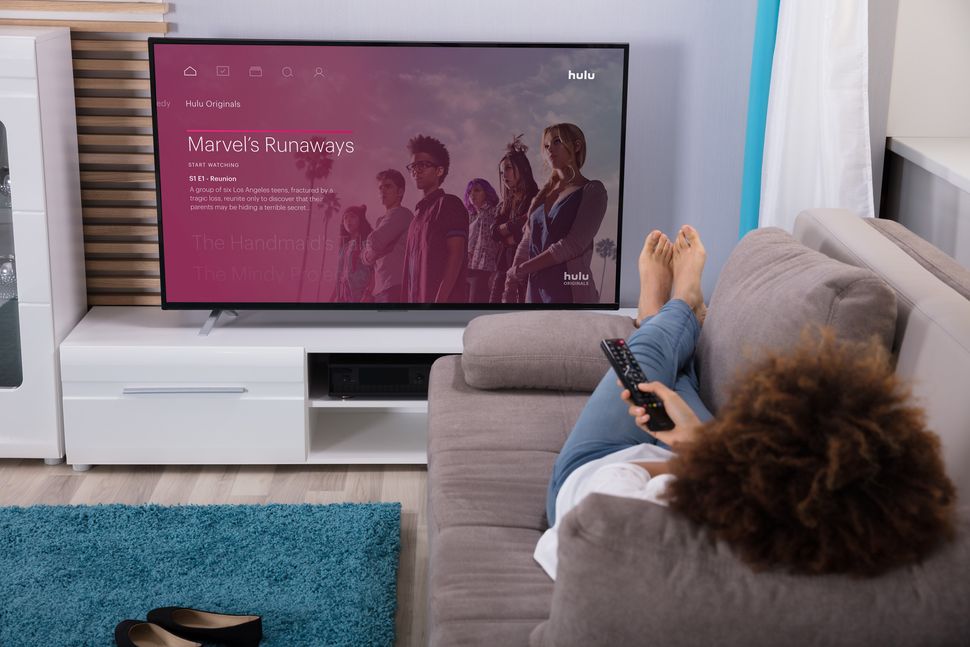 If you want to keep current with the latest TV shows but don't feel like investing in a cable subscription or an HD antenna, Hulu is the best solution. This service provides access to most major network shows (aside from CBS' programs) and a handful of cable shows the day after they air. It also lets subscribers access a show's current season — or often all of the program's seasons.
In addition, the service hosts a number of original shows (including joint ventures with the BBC, like The Wrong Mans and season 4 of The Thick of It), a selection of offbeat movies and a surprising amount of classic anime series. Recent Hulu hits include a remake of High Fidelity that brings the record shop to New York, and swaps John Cusack out for Zoe Kravitz. Even with a paid subscription, you have to sit through commercials, but far fewer than if you watched the same shows on cable. Hulu's live TV streaming option is also a solid aspect of its overall package, and that will let you watch CBS too.
Check out our full Hulu with Live TV review.
For those who do most of their shopping online, Amazon Prime is a no-brainer. For $119 per year, you get free two-day shipping on your purchases, a free Kindle book each month, and unlimited access to both Amazon Music and Amazon Prime Video. Like Netflix, Amazon Prime Video is a veritable buffet of movies, television and original programming (the best Amazon shows range from The Marvelous Mrs. Maisel, The Man in the High Castle, Bosch and Jack Ryan). Amazon Prime Video's biggest hit is The Boys, which grew its audience tremendously in season 2, and already has its own spinoff announced.
Thanks to a deal with Viacom — which controls Comedy Central, MTV and Nickelodeon — Amazon Prime arguably is the best streaming service when it comes to comedy and children's programming. The service also offers unlimited access to an extensive collection from HBO's back catalog of classics such as The Sopranos and The Wire. You can also rent or purchase movies through Amazon Prime Video, but it's an à la carte service. If you're trying to master your Amazon streaming device, check out our how to use the Fire Stick walkthrough.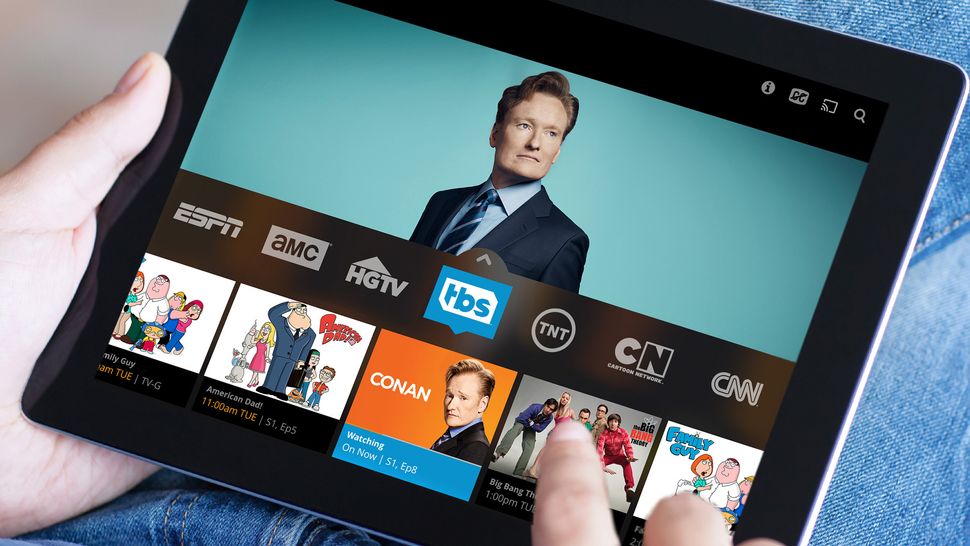 If you like the idea of a cable subscription but feel it's just too expensive and offers more content than you want, Sling TV might provide a happy medium for you. On paper, Sling sounds a lot like a traditional cable service: Pay a monthly subscription fee in exchange for about 30 real-time channels. But there's no contract and no set-top box rental fee. Sling is especially handy for sports fans, as it offers a variety of ESPN channels — and this alone is worth the price for some.
Other popular networks, like NBC, BBC America, CNN, Cartoon Network, TBS and the Food Network, sweeten the deal. Check out our Sling TV guide to packages, channels and more. While most of the popular streaming services start at around $65, Sling stands out with its $35 per month starting price. That price isn't for existing subscribers, whose $30 per month starting price is locked in until the end of summer 2021.
Read our full Sling TV review.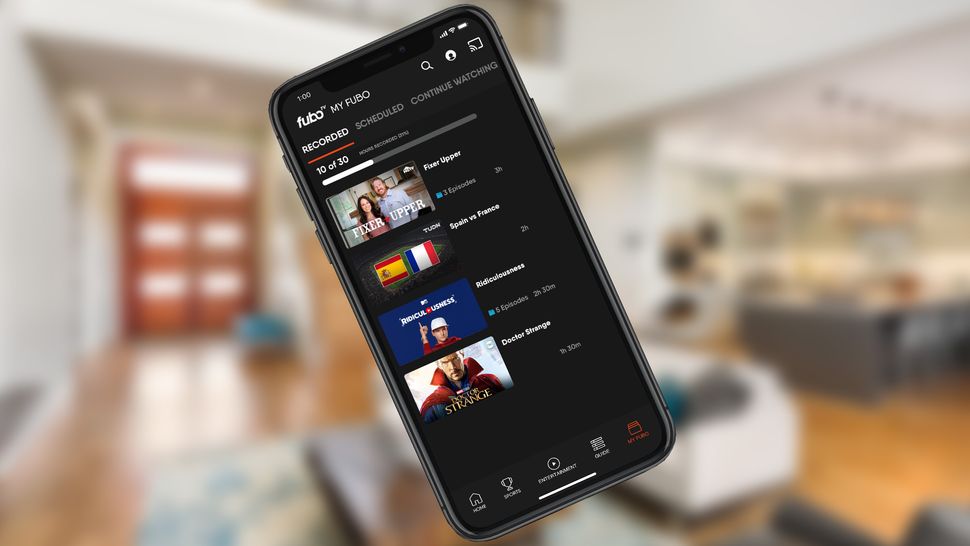 Fubo TV is a good, if somewhat expensive, option for anyone looking to have access to cable channels without an actual cable subscription. Fubo's standard plan is $64.99 and offers 120-plus channels, including almost every major broadcast and cable network. And unlike other live TV streaming competitors like YouTube TV and Sling TV, Fubo has 4K streaming for select content on demand. The other knock against Fubo, besides its higher price, is the limited Cloud DVR storage.
While Fubo's channel lineup is the largest among the higher-priced streamers, they just got a major pair of gaps filled, including ABC and ESPN. By adding ESPN, Fubo makes itself the top streaming service for NFL fans, offering all the major broadcast networks, and the NFL Network too. In addition, the lineup includes popular networks like NBC, Fox, AMC, Food Network, MTV and Syfy, as well as a ton of niche sports channels. Its only big sports flaw is TNT, which is a must for NBA playoffs.
Check our our full Fubo TV review.
If you yearn for the halcyon days of cheesy action movies and anime on afternoon cable, Crackle will take you back in time at no cost. The Sony-owned platform broadcasts movies, TV shows and original programming on a rotating basis. There's no subscription or à la carte fee, although you do have to sit through a fair amount of commercials. While the programming is not usually blockbuster material, it's stuff you've heard of — think Total Recall rather than The Terminator, or Pitch Black rather than Riddick. Some of the original shows are good, too.
Crackle originals include Snatch, an adaptation of the Guy Ritchie film, which stars Rupert Grint (yes, Ron Weasley himself). Adam Brody starred in StartUp, Keegan-Michael Key did voice work in the animated Supermansion, and even Chad Michael Murray showed up for CH:OS:EN. There's even Rob Riggle's Ski Master Academy, which bears resemblance to what would happen if you made a real life show out of Archer.
How to choose the best streaming services for you
The good news is that you don't need to limit yourself to just one. It's all about picking the number of services that's right for your budget. And to that matter, all depends on the content you want to consume. While Netflix has a diverse array of content, it's not appealing to any specific audience — which means it's probably a service that most people have.
While Netflix is pivoting more to original shows and movies with each passing week, it's still constantly adding licensed movies and shows. That means it's not only the place you'll re-watch The Good Place, but it's also got its own hits like Glow and Love Is Blind.
Alternatively, do not sleep on HBO Max. Not only does the service get top-tier movies, but it's continually getting some of the latest and greatest and most prestigious TV shows, such as Watchmen and The Outsider.
How we test streaming services
Testing streaming services is both serious work and good fun. When we test the quality of these platforms, we use them on multiple devices, including game consoles, web browsers and mobile devices. You'd be surprised at how differently Sling TV can look between a Roku, the Apple TV box and Chrome.
We then compare the services based around the number of simultaneous streams they allow, if they throw in 4K streaming for free (or charge extra), and what other special features they allow. We also keep a strong eye on the new channels coming to each service, with articles such as our Sling Orange vs Blue face-off.
And as pricing constantly changes (not in the right way, most of the time), we have to rethink how each competitor sits in the landscape. Sling, for example, has stayed near the low-end of the field, even though it too has gone up over time.
We also spend a fair amount of time keeping up with the latest entrants into the streaming wars. A newer live TV streaming service is Philo TV, which costs just $20 a month for 59 channels.
One of the biggest new names in streaming is NBCU's Peacock. Its strategy is simple: free ad-supported content you love, but the debate over NBC Peacock Free vs Premium might be an easy question depending on how July's nation-wide launch goes. Peacock has The Office, SNL and much more, plus it's the exclusive home for many Premier League soccer games and the WWE Network.
HBO Max arrived with the WarnerMedia library (including Friends), but its biggest feature is that it will get huge blockbuster movies on the same day they arrive in theaters. This started with Wonder Woman 1984.
While Apple TV Plus hasn't risen to the ranks of the best streaming services, it's still got Ted Lasso, one of the best shows of the last year (if not the very best). And did you know that AT&T TV isn't a month-to-month subscription service? It's a really weird offering that feels like it's stuck in the past.