The days of having to tune in live or buy expensive discs in order to watch your favorite shows and movies are gone. Now, you can simply boot up one of the best streaming services, and watch your favorite movies and shows on-demand. Our favorite service overall is Netflix, offering an excellent selection of TV shows, movies and original programming.
If you need something a little cheaper, however, Hulu is a worthwhile alternative, and a few dollars less expensive — if you're willing to sit through some commercials, that is. Disney Plus, a relatively new contender, also merits a look, particularly if you like the massive amount of stuff under Disney's umbrella.
Before you can say "HBO Max," there's yet another new challenger coming in 2020. Quibi (starting at $5 per month) launches in April and seeks to find an audience with celebrity-driven high-budget, short-form content developed just for smart phones, shot for both landscape and portrait orientations.
Best streaming services compared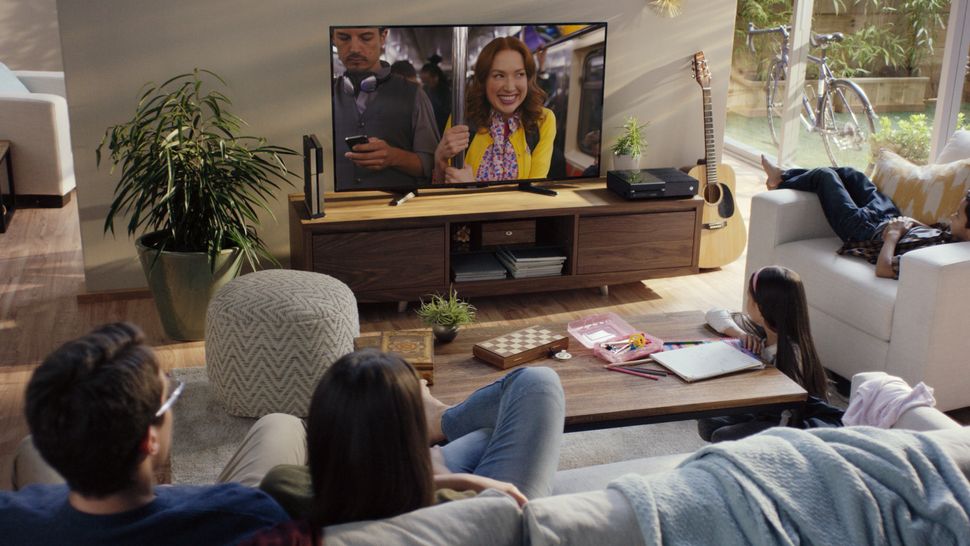 1. Netflix
Starting price: $9 per month | Simultaneous streams: 1-4
Excellent selection
Optimized interface
Good recommendation system
More expensive than other services
Titles come and go frequently
Limited brand-new content
The great-granddaddy of streaming services remains the best. As you probably know, Netflix provides unlimited streaming of TV shows, movies, comedy specials and original programming (including Orange Is the New Black, House of Cards and the fourth season of Arrested Development) for one monthly subscription fee. No other service has yet given Netflix an honest-to-goodness run for its money in terms of selection, quality and performance consistency. You can even create up to five different profiles on a single account to make sure that your favorite content doesn't mess up recommendations for your friends and loved ones.
Check out our guide to the best shows on Netflix.
2. HBO GO, HBO NOW
Starting price: $15 per month | Simultaneous streams: 3
Award-winning original programming
Top-tier movies
Original news programming
Pricey
Content phases out frequently
Originals vary in quality
HBO, the original premium content channel, now offers two ways to stream: HBO GO (if you have HBO from a cable or satellite package) and HBO NOW (for cord-cutters). Don't worry about any differences, as the service's dual streaming services offer the same top-shelf content you get from the cable channel itself. And it's library isn't just limited to only Game of Thrones, as shows like seasons of Westworld, Curb Your Enthusiasm and Veep are available, too. For those looking to keep track of current events, Vice News Tonight offers beautifully produced nightly programming and Last Week Tonight with John Oliver gives audiences sorely needed laughs. At $14.99 per month for HBO NOW, it can be a little pricey.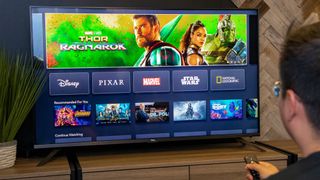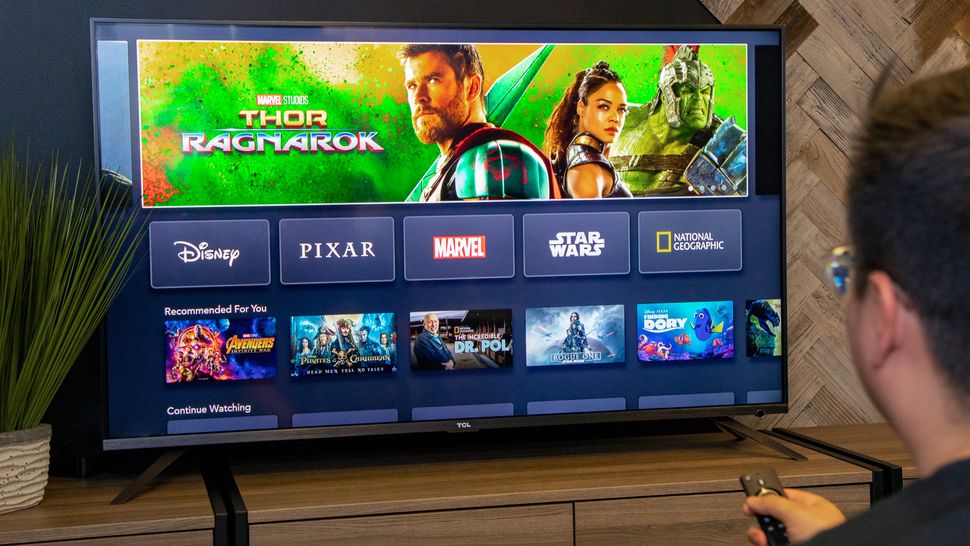 3. Disney Plus
Starting price: $7 per month | Simultaneous streams: 4
Reasonable price
Lots of beloved content
UHD resolution options
Some content is in the wrong aspect ratio
Performance issues
Odd gaps in content lineup
Before its release, Disney Plus was one of the most anticipated streaming services on the market. And why wouldn't it be? Disney controls a frankly frightening number of properties, from Marvel, to Star Wars, to Disney's own animated canon, to The Simpsons (all 30 seasons, and counting). At $7 per month, it's one of the cheaper services out there, and a lot of the content is available in 4K resolution with HDR color palettes, too. If you feel Disney's hegemony on entertainment is crushing pop culture, you might want to steer clear — but if this is the stuff you really want to watch, it's hard to argue with the value proposition.
Finished The Mandalorian and debating deleting your account? Check out our guide to what's new on Disney Plus.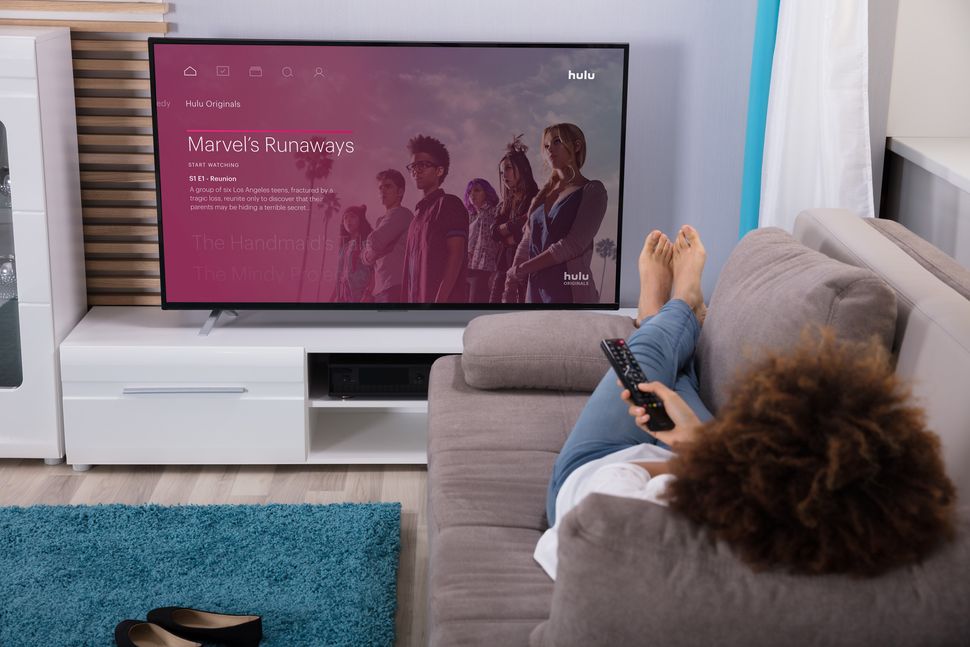 4. Hulu
Starting price: $6 per month | Simultaneous streams: 2
Great selection of current TV
Inexpensive
Quality original programming
Frequent commercials
Inconsistent selections from older TV seasons
Cumbersome interface
If you want to keep current with the latest TV shows but don't feel like investing in a cable subscription or an HD antenna, Hulu is the best solution. This service provides access to most major network shows (aside from CBS' programs) and a handful of cable shows the day after they air. It also lets subscribers access a show's current season — or often all of the program's seasons. In addition, the service hosts a number of original shows (including joint ventures with the BBC, like The Wrong Mans and season 4 of The Thick of It), a selection of offbeat movies and a surprising amount of classic anime series. Even with a paid subscription, you have to sit through commercials, but far fewer than if you watched the same shows on cable.
5. Amazon Video
Starting price: $119 per year | Simultaneous streams: 3
Wide content selection
Included with other Prime benefits
Good original shows
Rarely gets brand-new videos
Not available on some platforms
A la carte content costs extra
For those who do most of their shopping online, Amazon Prime is a no-brainer. For $99 per year, you get free two-day shipping on your purchases, a free Kindle book each month, and unlimited access to both Amazon Music and Amazon Prime Instant Video. Like Netflix, Amazon Video is a veritable buffet of movies, television and original programming, like Alpha House, Transparent and Mozart in the Jungle. Thanks to a deal with Viacom — which controls Comedy Central, MTV and Nickelodeon — Amazon Prime arguably has a better selection of comedy and children's programming than its competitors. The service also offers unlimited access to an extensive collection from HBO's back catalog of classics such as The Sopranos and The Wire. The separate Amazon Video provides easy access to current movies, but it's an à la carte service. If you're trying to master your Amazon streaming device, check out our how to use the Fire Stick walkthrough.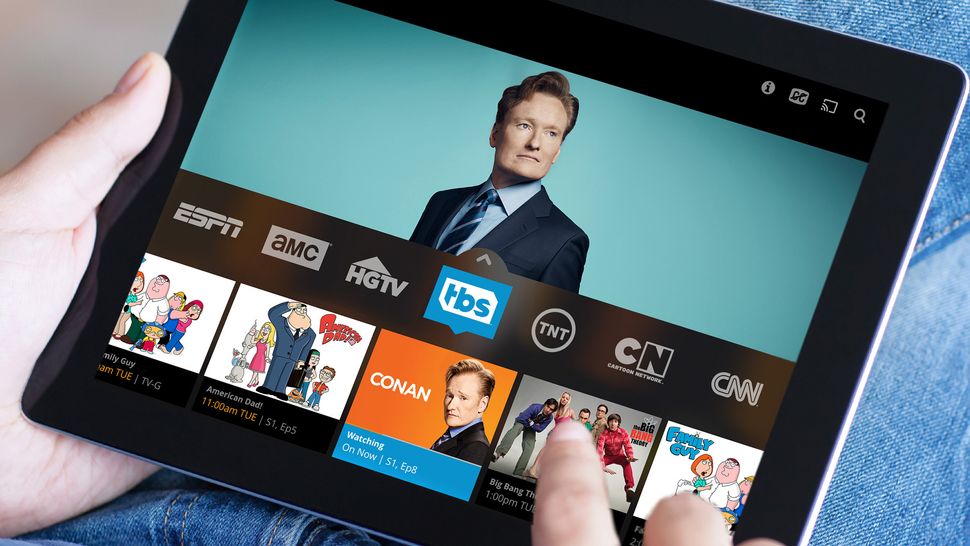 6. Sling TV
Starting price: $30 per month | Simultaneous streams: 1-4
Much cheaper than cable
Wide breadth of content
No contract required
More pricey than most streaming services
Limited on-demand content
Gets expensive very fast with optional packages
If you like the idea of a cable subscription but feel it's just too expensive and offers more content than you want, Sling TV might provide a happy medium for you. On paper, Sling sounds a lot like a traditional cable service: Pay a monthly subscription fee in exchange for about thirty real-time channels. But there's no contract and no set-top box rental fee. Sling is especially handy for sports fans, as it offers a variety of ESPN channels. For cord-cutting sports fans, this alone is worth the price. Other popular networks, like NBC, BBC America, CNN, Cartoon Network, TBS and the Food Network, sweeten the deal.
7. Crackle
Starting price: free | Simultaneous streams: N/A
Free
Amusing content
Good variety of videos
Lots of commercials
Content skews cheesy
Videos rotate very frequently
If you yearn for the halcyon days of cheesy action movies and anime on afternoon cable, Crackle will take you back in time at no cost. The Sony-owned platform broadcasts movies, TV shows and original programming on a rotating basis. There's no subscription or à la carte fee, although you do have to sit through a fair amount of commercials. While the programming is not usually blockbuster material, it's stuff you've heard of — think Total Recall rather than The Terminator, or Pitch Black rather than Riddick. Some of the original shows are good, too.
You can also look at related services you already pay for, to see if they throw in any streaming options for free. Comcast and Cox subscribers will soon get free Peacock, and Spectrum Streaming seeks to keep cable-cutters streaming TV from their own ISP.
Cord cutters should also check out our best HDTV Antennas page to make sure they never miss local sports and weather.
Be sure to also check out our best streaming devices picks, in case you need some hardware to help you watch and our best smart TVs, which provide instant access to at least some of these services.