I write about mattresses for a living, which includes keeping a very close eye on prices. Sales happen all year round, but the best offers tend to happen around national holidays. Right now, the Memorial Day mattress sales are in full swing, and a number of brands are offering the lowest prices we've seen all year (including over Presidents' Day).
Black Friday traditionally brings with it the very best offers, and that'll probably be the case this year. But often the price difference will be marginal (as in, your mattress might be $70 less on Black Friday than it would be today). If you don't want to wait until November, I'd recommend buying today. Read on for my pick of the best offers to shop, plus an explanation of why today is a good time to buy, based on deals patterns.
If you're not sure which model is right for you, head to our best mattress guide first, for a run-down of our top picks, and who they'd suit.
4 mattress deals you should shop today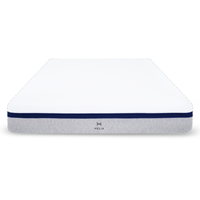 Helix Midnight Mattress: was $936 now from $702 + 2 free pillows at Helix
The Helix Midnight's hybrid design includes body contouring foam and coils, and in our tests we found it dreamily comfortable for side sleeping. The medium sleep feel cushions the hips and shoulders comfortably in this position, while keeping the spine properly supported. For Memorial Day there's 25% off, which means a queen size is $1,030.
Why is it a good deal?
It's common to see 20% off at Helix, but 25% off deals only appear around big sales events. This matches the lowest price we've seen this year.
Do I need to buy today?
I think this deal will likely stick around a few days, but it will revert back to the 20% off deal before too long. We might see a slightly lower price over Black Friday, but the difference will probably be marginal.
Where can I find more info? Check out our full Helix Midnight mattress review or read more about Helix mattress sales and deals.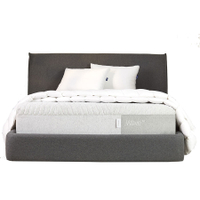 Casper Wave Hybrid Snow: was $2,895 now from $2,171 at Casper
The Casper Wave Hybrid Snow is Casper's most advanced mattress, and okay it's not cheap, but we were blown away when we tested it out (and there are big discounts across the range if it's out of your budget). Impressive cooling make it a fantastic choice for anyone who overheats at night, and we'd also recommend it to anyone suffering back or neck pain, and it's extremely supportive. Right now there's 25% off, which means a queen size costs $2,546 rather than the usual $3,395. This deal is well worth taking advantage of.
Why is it a good deal? You can usually get a 15% discount at Casper if you sign up for the mailing list, and national holiday sales events generally deliver 20% off some models. 25% off deals are very rare, and that extra 5% on a mattress this expensive = a lot of money.
Do I need to buy today? Yes, I think this offer will expire tomorrow.
Where can I find more info? Head to our Casper Hybrid Snow mattress review or check out our Casper mattress sales to see which other (cheaper) models are worth shopping.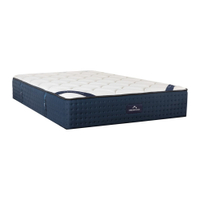 DreamCloud Hybrid Mattress sale: now from $499 at DreamCloud
The five-layer DreamCloud Hybrid Mattress is one of our favorite hybrid mattresses, delivering a luxurious, high-end feel for a mid-range price. The flagship model combines a breathable cashmere top with gel-infused memory foam for pressure relief, and innerspring coils for bounce. Right now, there's 40% off, which means you can bring home a queen for $799.
Why is it a good deal? These are the lowest upfront costs we've ever seen – a queen is $100 less than it usually is. Note you don't get the free bedding bundle that's usually included though.
Do I need to buy today? Nah, I think this offer will stick around. DreamCloud is owned by the same parent company as Nectar, and I think we'll start to see the same deals pattern – i.e. two regular alternating deals, one where the mattress costs a bit more and you get a free bedding bundle, and one where it costs less but you don't get the bedding. This is a guess though.
Where can I find more info? Head to our DreamCloud mattress review or read more about DreamCloud mattress sales patterns.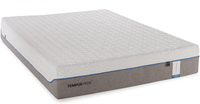 Tempur-Cloud Mattress: was $1,699 now from $1,189.30 at Tempur-Pedic
Tempur-Pedic has a reputation for ultra-soothing, luxurious memory foam that'll cradle your joints and lull you into a deep slumber. They feel pretty unique, and the people that love these mattresses really love them. None of these mattresses are cheap, but the Cloud is the most budget-friendly of the range. It's designed to adapt to your body weight, shape and temperature, as well as absorbing movements for an undisturbed night. There's 30% off for Memorial Day, which means you can pick up a queen size for $1,399.30 ($600 off ticket price). If that's out of your budget, pick up the topper, which is 40% off.
Why is it a good deal? Tempur-Pedic deals aren't super-common, and this matches the best discount we ever see.
Do I need to buy today? Yes, I think this offer will expire tomorrow. Discounts on the Cloud crop up more frequently than discounts on the Adapt or Breeze ranges, so if it's those models you're interested in, you definitely want to buy today.
Where can I find more info? Head to our Tempur-Pedic mattress sales guide.