Labor Day weekend was flush with Tempur-Pedic mattress deals, with discounts across the full range of these luxury beds. Now that the holiday is over, the bargains are much more scarce. Tempur-Pedic has built a reputation for being one of the best mattress brands around – and it's also known to be more selective with the timing of its sales. Outside of major holidays, it's rare to see markdowns on its beds.
However, that doesn't you can't find any savings at the moment. The most notable deal right now is 20% off the Tempur-Adapt Mattress Topper, which also includes a Tempur-Cloud pillow and a sleep mask. Granted, we've seen 40% off the topper alone in recent weeks, but it's a sound offer if you could use those freebies.
In our Tempur-Pedic Tempur-Adapt topper review, we call it a plush dream for side sleepers due to its outstanding pressure relief. A mattress topper is a great way to snag some of that Tempur-Pedic magic for a lower cost – it's not especially cheap, even with the current discount, but it's far cheaper than shelling out for a whole new mattress, and it uses the same materials.
Meanwhile, if you need to refresh your bedding, you'll find deals on Tempur-Pedic pillows and sheet sets. Note that in some cases, the savings will only apply if you purchase a mattress set.
Good Tempur-Pedic mattress sales and deals tend to only appear around major holidays, and as you can see, they don't stick around very long. It's possible we won't see substantial savings on Tempur mattresses again until Black Friday mattress sales start in November – but in the event of any surprise offers, you'll want to keep this page bookmarked so you don't miss anything. With that, here are the deals you can find at Tempur-Pedic right now...
Tempur-Pedic mattress sales: the best deals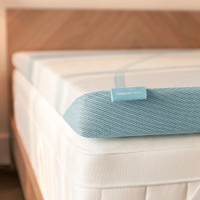 Tempur-Adapt Topper: 20% off + sleep accessories at Tempur-Pedic
A Tempur topper can transform the sleep feel of your bed, and while it's not cheap, it's still a fraction of the price of a full mattress. In our Tempur-Adapt topper review, we found it comfortably plush and dreamily cushioned for side sleepers. Head direct to Tempur direct for 20% off, with free pillow and sleep mask bundled in (worth $118). We do occasionally see these toppers with 40% off, but no freebies – so this is a good deal if you're in need of those extras.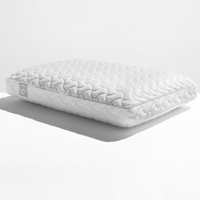 Tempur-Cloud Pillow deal: was $178 now $119 for two at Tempur-Pedic
If you buy a luxurious Tempur-Cloud Pillow ($89), you can add another one to your cart for $30, saving you $59 on a pair. That means you could either give one to your partner or have two for yourself for an extra level of comfort and support. This deal runs permanently, but it's good to know if you're in the market for some pillows.
This brand isn't as regular with its deals as other mattress brands are, with offers tending to appear only around major shopping events. It's worth taking advantage of any price drops when they do appear.
Which Tempur-Pedic mattress should you buy?
US Tempur mattresses
The UK and US Tempur ranges are different, and both are, in our opinion, far more complicated and confusing than they need to be. Let's start with the US selection.
There are three mattress types in TEMPUR-Pedic's US range: the TEMPUR-Cloud, the TEMPUR-Adapt and the TEMPUR-Breeze. Within each of those, there are various iterations to choose from. Originally, there was also a more budget-friendly Tempur-Essential, but that no longer appears to be available. Here's all the key info in a table, or alternatively read on for some more info.
Swipe to scroll horizontally
| Line | Versions | Main benefit | Starting MSRP |
| --- | --- | --- | --- |
| TEMPUR-Cloud | Medium, Medium Hybrid | Cheapest overall option | $1,699 |
| TEMPUR-Adapt | Adapt (Medium, Medium Hybrid), ProAdapt (Soft, Medium, Firm, Medium Hybrid), LuxeAdapt (Soft, Firm) | Pressure relief | $1,699 |
| TEMPUR-breeze | PRObreeze (Medium, Medium Hybrid), LUXEbreeze (Soft, Firm) | Cooling | $4,099 |
It's worth noting that Tempur's MSRPs have fluctuated since the start of 2023, with the two cheapest models experiencing a permanent price drop. The TEMPUR-Cloud is the cheapest of Tempur's US range (MSRP starting from $1,699). It uses the original Tempur Material, and will deliver the classic Tempur experience, with excellent pressure relief and a soothing, sink-in feel, but if you go up the range you'll find extra features.
You can choose between two versions: the Medium (with no springs) and the Medium Hybrid (which adds a layer or springs). Go for the former if you're purely after pressure relief, or the latter if you want something with a little more pushback. The addition of springs means this version has sturdier edge support, and will be easier to move about on than the Medium. That goes for all the Hybrid options mentioned below, too.
The TEMPUR-Adapt Collection sits in the middle of the US range. It also has a starting MSRP of $1,699 (down from $1,949) but otherwise costs up to $500 more than the TEMPUR-Cloud in sizes larger than a twin. The main selling point here is that it delivers even better pressure relief than the Cloud. There are three iterations within this line, with different versions within those. So you can choose – deep breath – the Adapt (available as a Medium or Medium Hybrid), the ProAdapt (available in Soft, Medium, Firm, or Medium Hybrid) or the LuxeAdapt (in Soft or Firm).
The main difference between the Adapt, Pro and Luxe is that they deliver better pressure relief and conform to your shape more as you move up the line, as a result of using slightly different versions of Tempur Material. Compared to the Cloud, you're also getting a zip-off, washable cover.
Finally, there's the TEMPUR-Breeze collection. It's the priciest option, with MSRP starting at a none-too-cool $4,099 in a twin long, but it does promise to keep you between 3 and 5 degrees cooler at night, which is pretty compelling if you sleep hot. There are two versions to choose from, and again, sub-versions beyond that. There's the PRObreeze (in Medium or Medium Hybrid) and the LUXEbreeze (in Soft or Firm). The LUXE promises greater cooling powers.
If all those are too expensive, you could opt for a topper instead. We rate Tempur's options amongst the very best mattress toppers you can buy, and a great way of grafting a Tempur feel onto another, totally different bed. They're not cheap, but they are much cheaper than buying a whole mattress. Currently, the brand only sells one topper based on the TEMPUR-Adapt model.
UK Tempur mattresses
Moving on to the UK line. Here, you've got five collections to choose from. The TEMPUR Cloud, TEMPUR Original, TEMPUR Sensation, TEMPUR Hybrid and One By Tempur. Because there's so many, we've consolidated the key info into a handy table.
Swipe to scroll horizontally
| Line | Versions | Sleep feel | Lowest RRP |
| --- | --- | --- | --- |
| TEMPUR Cloud | Supreme, Elite, Lux | Soft | £1,499 |
| TEMPUR Original | Supreme, Elite, Lux | Medium | £1,499 |
| TEMPUR Sensation | Supreme, Elite, Lux | Firm | £1,499 |
| TEMPUR Hybrid | Supreme, Elite | Medium, with bounce | £1,499 |
| One By Tempur | Soft, Medium, Firm | Soft, Medium or Firm | £1,449 (double) |
In the UK, the mattresses are named based on their sleep feel. So the Cloud, Original and Sensation are all very similar in design, with the difference being that they're soft, medium and firm (respectively) to lie on. Each is made up of three materials, which we assume are all types of foams. The top layer is geared towards comfort, the second is geared towards support, and the bottom is designed to provide a firm base.
For each line, you can choose from three depths: 21cm ('Supreme'), 25cm ('Elite') or 30cm ('Lux'). No extra types of material get added, but the depth of the layers goes up as the mattress gets thicker.
The TEMPUR Hybrid is similar to the Original, but adds a layer of micro-coils beneath the support layer. This will bring with it a bit of bounce and more responsiveness than you'd find with an all-foam model, although it is buried fairly deep in the mattress. There's no super-thick option with this one, but you've still got Supreme and Elite depths to choose from. Head to our TEMPUR Hybrid review to find out what we thought when we tested this one out.
Finally, there's the One By Tempur. This one works differently from the rest of the range – you choose your sleep feel (from soft, medium and firm) and all are 20cm deep. It's also cheaper than the others in the UK line, and there's no Single option. In terms of design and sleep feel, though, we honestly have no idea what makes this different from the rest of the UK Tempur mattresses, other than it's slightly thinner than the thinnest of that main range. We're reaching out to Tempur to clarify.
Tempur Pedic offers a 90-night risk-free mattress trial. So if you don't love yours within that time, you'll get a refund and the mattress will be collected.
For an alternative that's cheaper yet no less premium, read our Saatva Classic mattress review. This luxury innerspring hybrid suits most sleepers and is often around $200 off in the Saatva mattress sale.
More of the best Tempur-Pedic prices
The Tempur-Cloud is the most affordable of the US range, although with a starting price of $1,699 it's still an investment (which is probably why so many of you are hunting for TEMPUR-Pedic mattress sales).
If you're looking for a classic Tempur experience, this will deliver it. Both versions have a medium sleep feel, and uses the original Tempur Material, which molds gently to your body to offer excellent pressure relief and motion isolation. Couples and those who suffer sore joints will benefit. Another benefit is that as well as the foam-only Medium, it's available with springs in the form of the Medium Hybrid. It's slightly more expensive, but it promises a little more pushback, making it easier to move around on, and sturdier edge support too.
Potential downsides are that there's no removable cover on either version, and it doesn't offer as much pressure relief as the Adapt, or extra cooling prowess like the Breeze.
Sitting in the middle of the TEMPUR-Pedic range is the TEMPUR-Adapt. The USP here is that it's extra pressure relieving, compared to the cheaper Cloud. It's the cheapest of three Adapt models – this is the 11" version, scroll down for the 12" ProAdapt and the 13" LuxeAdapt. The focus of the Adapt line is on pressure relief, and while the original Adapt is the least pressure relieving of the three, it should still excel in this area. That's thanks to a layer of original Tempur Material, which will mold to your body and gently cradle your joints.
Although it's not a specialist cooling bed like the Breeze, the cover has been upgraded to a cool-touch version. It's not removable here though – for that, you'll need to opt for the Pro or Luxe version. You also only have one sleep feel to choose from – medium – but you can buy this mattress either in an all-foam or a hybrid version. The latter has a layer of coils, to boost airflow through the bed and improve responsiveness, making it easier to move around on.
Sitting in the middle of the Adapt line is the ProAdapt. This model adds more Tempur Material compared to the basic Adapt (above), which elevates the profile to 12 inches and delivers even more pressure relief. There's a cool-touch cover (although for maximum cooling you'll want to go for a Breeze model) and it's removable for washing here, which you won't find on the basic Adapt mattress. You're spoiled for choice in terms of sleep feel here, with soft, medium and firm all-foam versions, as well as the option of a medium hybrid (which adds premium spring coils).
The LuxeAdapt is the only Tempur-Pedic mattress that features the company's advanced pressure-relief material, which responds and reacts to your body with expert precision. At 13", it's the deepest of the three Adapt mattresses. There's a choice of two comfort levels: soft or firm. The soft mattress cradles you as you sleep, while the firmer option delivers the densest, most supportive sleep experience of the range. There's no hybrid option here, and no medium firmness option, although those are covered by the two other Adapt models. As well as being the most pressure-relieving bed in the range, you're getting superior motion cancellation here, to help you achieve undisturbed sleep, making the Tempur-Pedic LuxeAdapt a particularly good mattress for anyone with a restless partner.
The top-tier TEMPUR-Breeze mattress sits near the top of our best cooling mattress guide because it offers two different levels of in-bed cooling. The PRObreeze promises to make you three degrees cooler, while the more expensive LUXEBreeze aims to make you eight degrees cooler. You've got a decent selection of options in terms of sleep feel, too – although not quite a complete range for each version. If you opt for the PRObreeze, you'll have a choice of a medium or medium hybrid (with additional spring layer). The LUXEbreeze, meanwhile, is available in soft or firm, but no medium options at all.
Tempur-Pedic's Breeze mattresses have been designed in response to research that suggests a cooler sleep environment helps you fall asleep faster, and stay asleep longer with less tossing and turning. On top, a SmartClimate cover makes each mattress feel instantly cool when you lie down, and has a zip-off outer layer that's machine-washable. Next, a PureCool layer will provide a cooling sensation for the next 20 minutes; and then over the next eight hours, an extremely breathable comfort layer will cycle out any heat or humidity trapped under the covers. This pro mattress tech comes at a cost. But if you're a hot sleeper, and can justify the price, the luxury Tempur-Breeze mattress is an excellent choice.
Do you need a Tempur mattress promo code?
To make the most of a Tempur-Pedic deal, you don't usually need a Tempur-Pedic mattress promo code: the discount will be automatically applied at checkout. Just add your chosen mattress and any other parts of your order to the basket, and proceed to the payment section of the site.
Tempur-Pedic Black Friday deals: what you need to know
If you're hoping to buy a cheap Tempur-Pedic mattress, Black Friday and Cyber Monday are a good bet for the lowest prices of the year. This has certainly been true over the past few years. Black Friday 2023 is still a while away, but for an idea of what to expect, here are the discounts we've seen over the last three years:
Tempur-Pedic Black Friday 2022 sale
30% off the Tempur-Cloud
$300 off the Tempur-Breeze and Tempur-Adapt
25% off the Tempur-Adapt mattress topper
Tempur-Pedic Black Friday 2021 sale
40% off the Tempur Essential (now discontinued)
30% off the Tempur-Cloud
$300 off the Tempur Breeze and Tempur Adapt
Tempur-Pedic Black Friday 2020 sale
40% discount on the Tempur Essential (now discontinued)
$200 off the Tempur Breeze and Tempur LuxeAdapt
$100 off the Tempur-ProAdapt
Essential offer aside, we've seen these same deals matched or even bettered at multiple points over the course of the year. In short, they're nothing particularly special, although the fact the discounts have been going up each year is a promising sign.
Tempur-Pedic isn't always the most generous with its discounts, compared to other brands, so we're not necessarily expecting a showstopping Black Friday sale. That said, we'd hope for an unusually big discount on at least on of the mattresses (our money's on the Tempur-Cloud, which is the current cheapest model). We've also seen lots of price drops on the Tempur Toppers over this year, too, so we wouldn't be surprised if those are included in the holiday sales.
Read more: