Nectar Premier Hybrid mattress review in brief
Launched at the start of 2023, the Nectar Premier Hybrid is this hugely popular bed brand's middle option, and features a 7-layer design that includes both contouring memory foam and eight inches of individually wrapped coils.
Nectar Premier Hybrid specs
Type: Hybrid
Materials: Memory foam, coils
Firmness: Medium-firm (we'd rate as 7/10)
Depth: 13 inches
Trial period: 365 nights
Warranty: Lifetime
Price bracket: $899 to $1,998
Like all of Nectar's mattresses, this design is available as an all-foam or hybrid version (we tested the latter). It sits in the middle of Nectar's range, being pricier and more luxurious than the flagship model (read about that one in our Nectar Mattress review) and cheaper and less advanced than the range-topping option, covered in our Nectar Premier Copper review. We were interested to see how this model compares to its range-mates as well as the rest of today's best mattresses.
We slept on a queen size mattress for two months before writing this review, and overall, we were very impressed. The plush memory foam hugs the contours of the sleeper's body, while the bed's additional layers and coils prevent you from sinking in too far, and provide support to keep your spine properly aligned.
The medium-firm sleep feel will be ultra-comfortable for side sleepers, and should also suit average weight back sleepers. Stomach sleepers will likely find their hips dropping too low for comfort, though, and while this mattress did a great job of supporting our main tester's 240lb frame, those who weigh much more than that may prefer something firmer.
Couples with restless partners or different wake-up schedules will be happy to know that the Nectar Premier Hybrid does an excellent job with motion isolation. Most of the time you won't notice when your partner gets into or out of bed.
For those who sleep warm, a 1-inch breathable cooling cover helps wick away body heat while you sleep. While that doesn't earn it a spot in our best cooling mattress guide, it does a decent job of circulating air so the mattress doesn't feel overly warm after lying on it for hours. Finally, an antimicrobial cover is great for keeping allergens at bay. Edge support, however, could be better as we found the mattress collapsed too quickly when sitting on the sides. That's the short version – read on for our full Nectar Premier Hybrid mattress review.
Note: We're reviewing the US Nectar Premier Hybrid here. The UK version has the same name but a different design – toggle the map menu in the main nav bar to read the UK review.
Nectar Premier Hybrid mattress review: Price
Queen size is usually $1,199, which is on the mid / upper mid-range cusp
Never sold at MSRP and can usually be found at least 33% off
Includes a 365-night sleep trial plus lifetime warranty
Nectar beds are known for offering a good balance of comfort and support at an affordable price. The direct-to-consumer retailer holds the top spot in our best mattress in a box guide. The Premier Hybrid Mattress (from $899 on sale) is considerably pricier than its base hybrid mattresses (from $499 on sale), but it's not super-expensive either – it typically sits on the cusp between mid-range and upper mid-range.
The reason we say 'typically' is because this mattress is always on sale. You can ignore MSRP, especially if there's a Cyber Monday mattress deal (which roll over from the Black Friday mattress deals). There are two regular Nectar sales, one of which gets you the mattress for slightly less but doesn't include a free bedding bundle, and another where the mattress is a bit more and there's a bedding bundle included. The extras match the best you'll find anywhere: a full year's sleep trial and lifetime warranty.
Here's a look at the official pricing for the Nectar Premier Hybrid Mattress, and what you can expect to actually pay:
Twin size: $1,349 (usually sold at $899)
Twin XL size: $1,499 (usually sold at $999)
Full size: $1,649 (usually sold at $1,099)
Queen size: $1,799 (usually sold at $1,199)
King size: $2,099 (usually sold at $1,399)
Cal King size: $2,099 (usually sold at $1,399)
Split King size: $2,998 (usually sold at $1,998)
While mattress sales happen all year round, national holidays and shopping events tend to deliver the biggest discounts. The Black Friday mattress deals are traditionally the best time to shop.
Price-wise, the mattress sits in a bit of an odd middle-ground, without many direct comparison points. It's cheaper than most brand's premium options but pricier than most basic options. The Premier Hybrid Mattress is roughly in line with the Premier Rest from sister brand DreamCloud. Another rival to consider would be Helix – the Nectar as fair bit pricier than Helix's basic line but much cheaper than its Luxe Line.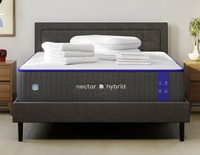 See the Nectar Premier Hybrid from $899 at Nectar
Nectar's 2023 mid-tier hybrid bed uses both memory foam and 8-inch innerspring coils to offer maximum comfort and support for most types of sleepers. The 7-layer mattress is designed to cradle your body while keeping it from sagging into the bed. Nectar includes free shipping, returns, and a 365-night trial as well as a lifetime warranty.
Nectar Premier Hybrid Mattress review: Design
13-inch profile with 7-layer construction
Plush Euro Top with 1" memory foam and 2" additional foam
8" individually wrapped coils with thicker coils along bed's perimeter
The Nectar Premier Hybrid is a 13-inch tall hybrid mattress, which means it includes both springs and foams. You can also purchase this as an all-foam version. At 13 inches tall, the hybrid is thick enough that not all sheets will accommodate it, but that kind of depth isn't too unusual amongst more luxurious mattress models (some of our best luxury mattress picks are even thicker). We welcome the mattress' chunky design as each layer works in unison to keep your body supported while you sleep.
The top tier is designed with an antimicrobial finish and packs heat absorbing polyethylene fibers designed to wick away excess body heat. The cover isn't washable so you'll want to shield it from stains with one of the best mattress protectors.
Underneath the cover you'll find multiple layers of memory foam, all of which are CertiPUR-US Certified. That means they all comply with safety and environmental standards. Nectar manufactures the best memory foam mattress we've tested, and it's that same award-winning memory foam that you'll find here.
Unique to Nectar's mid-tier mattresses is the company's ActiveLift Layer. It's made of two inches of foam designed to keep your spinal column fully supported when sleeping on your back. Below that you'll find a Dynamic Transition layer, which is there partly to help absorb motion and ensure you aren't disturbed if your partner tosses and turns in bed.
The Premier Hybrid is built with eight inches of inner coils. These add a little bounce, make the mattress more supportive, and also create space within the bed for air to circulate, boosting breathability.
Finally, the lower layers of the bed are designed to help your mattress stay in place and prevent other layers from shifting on top of each other. The mattress also has built-in handles, which made it easy for two adults to move it around given its heavy 107-pound weight (queen).
Nectar makes three mattress lines: the original, the Premier, and the Premier Copper. Each is available as an all-foam or hybrid. Compared to the basic Nectar Hybrid, you're getting a quilted memory foam Euro Top with 'ActiveLift', and an extra inch of height overall. The Premier Copper has an identical design to the Premier, save for the addition of copper fibers in the cover, designed to boost cooling.
Nectar Premier Hybrid mattress review: Support and comfort
Medium-firm feel that's great for up to 240lb
Layers of memory foam hug your body, but keep you from sinking in
Back and side sleepers will find full body support
Nectar describes its new Premier Hybrid mattress as a fit for Goldilocks and we'd have to agree. Rated as a 6.5 (medium firm), the mattress offers just the right amount of sinkage when you first lay down and pushes back in areas that need more support, such as your spinal column, hips, and shoulders. As someone who loves to work out and is regularly sore from running or lifting, our main tester found the pressure-relieving layers worked well, especially on their lower back, which has been prone to injury in the past.
At 6'2" and 240lb, our lead tester isn't keep on mattresses that make him feel like he's sinking into the bed. Nor does he like mattresses where he feels like he's floating on air. Even when rolling from one side of the bed to the opposite side, he felt like the Premier Hybrid was supporting his body every inch of the way. We'd also argue that the bed's thicker comfort system is well worth the added cost over the Nectar Memory Foam Mattress, especially if you weigh over 200lb or suffer from any back problems.
Stomach sleepers take note: the only position where our testers didn't feel much support was when lying on their fronts. We felt our hips would sag a little too much into the mattress, which made it slightly uncomfortable for extended periods.
We'll get into it more in the Performance section, but be aware that the edges of this mattress are also a little too soft for our liking.
Nectar Premier Hybrid mattress review: Performance
Little to no motion transfer, great for couples
Not cool to the touch, but good airflow that prevents overheating
Mediocre edge support – especially for heavyweight sleepers
When buying a new mattress, as well as considering support and comfort, there are three key areas of performance you should look at: motion isolation, edge support, and cooling. We tested all three during the span of two months. We slept on a queen size mattress using a Nectar duvet and cotton sheets.
Motion isolation
Motion isolation tests how well a given mattress can absorb movements. This is especially important for couples or light sleepers who are easily disturbed when their partner moves around in bed. Generally speaking, all-foam mattresses tend to offer better motion isolation than hybrids. However, the Nectar Premier Hybrid has a 1-inch layer dedicated to eliminate motion isolation. The company calls it its Dynamic Transition layer and it's made of CertiPUR-US certified foam.
To test the mattress' motion isolation capabilities, we placed an empty wine glass on one side of the bed and dropped a 35lb weight on the other side from a distance of 4 inches and 8 inches above the mattress. This roughly recreates the effect of a partner getting in/out of bed. At 4 inches, the wine glass barely wobbled, whereas at 8 inches it wobbled, but didn't fall over.
In real world testing, we found this mattress' motion isolation excellent. The bed did an excellent job of masking any motion on the opposite side of the bed. Our lead tester could barely feel when their partner got out of bed while he lay on his back streaming Netflix from his iPhone. Likewise, she wasn't bothered or awakened when our lead tester got out of bed in the middle of the night.
Score: 4.5 out of 5
Temperature regulation
The Nectar Premier Hybrid Mattress isn't a cooling mattress per se, but it does include a breathable cover and additional layer of coils to promote airflow. Overall, it should work well for most sleepers.
In our two months of testing not once did we wake up in a sweat or feel like the mattress was trapping heat underneath us. Our main tester used to toss and turn in search of cold spots on their former mattress, but had no such issue with the Nectar Premier Hybrid – in fact, they oftentimes found themself waking up in the same position that they'd fallen asleep in.
That said, if you want a dedicated cooling mattress, you'll want to look at the Nectar Premier Copper Hybrid, which includes dual-action cooling top with heat-wicking copper fibers. The blend of copper fibers and polyethylene give the mattress a cool to the touch sensation when you lie on it, which you don't get with the Premier Hybrid.
Score: 4 out of 5
Edge support
A mattress with good edge support lets you utilize the full width of the bed without fearing that you could fall off the edge. Good edge support is also important as it lets you sit on your mattress as you're putting on socks or getting dressed.
Unfortunately, edge support on the Premier Hybrid was a little disappointing. While we loved the support they offered at the center and side of the bed, we found the corners and edges still folded upon themselves when we sat along the perimeter of the bed.
The weak edge support isn't noticeable when you're lying on the bed, but rather when you're sitting along the perimeter or the actual edges of the bed. The edges dipped and sagged offering little to no bounce back.
We also tested the edge support of the Nectar Premier Hybrid by placing a 35lb dumbbell on the edge of the mattress. The mattress compressed by about three inches, going from a full height of 13 inches to about 10 inches. When our lead tester placed their 240-pound frame on the edge, they also felt like the mattress caved unto itself with very little support.
Score: 3 out of 5
Nectar Premier Hybrid mattress review: Delivery & setup
White glove delivery with in-home setup and mattress removal costs $199
Mattress is delivered vacuum-packed, rolled and boxed
365-night trial and forever warranty included
A queen-size Nectar Premier Hybrid Mattress weighs 107 lbs. Although it's delivered rolled up in a box, removing the mattress and setting it up is a two-person process.
For an extra $199 you can choose white glove service, which includes set-up of your new mattress and removal of your old bed. (The price includes set-up of up to two items). Note that Nectar charges an additional state-mandated fee for orders shipping to California, Rhode Island, or Connecticut.
Included with the Nectar Premier Hybrid Mattress is a small instruction booklet and an ergonomic pocket blade to safely tear through the vacuum-sealed plastic that houses the bed. (Our unit didn't come with a blade). The mattress started to expand as soon as we unfurled and unwrapped it. Nectar recommends waiting several hours before sleeping on it as it takes some time to fully inflate.
Nectar Premier Hybrid mattress review: Customer reviews
Average of 4.7/5 on Nectar's site over 54k reviews (June 2023)
... BUT these seem to refer to multiple mattress models
Mattress comfort can be a very subjective experience. To provide a well-rounded Nectar Premier Hybrid mattress review, we turned to customer reviews on the Nectar website.
As of June 2023, the Nectar Premier Hybrid has an average of 4.7 stars (out of five) with over 54,699 written reviews by customers. However, it looks like Nectar has aggregated a few different models together here, rather than all of those scores being for the Premier Hybrid specifically. It's very difficult to figure out which mattress model each review is focusing on.
Within the general comments for the Nectar lineup, there are plenty of reviews saying the mattress does an excellent job cradling pressure points and alleviating back pain. A few note that the mattress also does a great job at isolating motion. Multiple negative reviews complain that the mattress is too firm or rigid, although there's plenty of praise for the sleep feel too. Others state that lifting the mattress to tuck bed sheets into corners is a struggle. Without knowing which model these reviews are discussing, this information isn't hugely helpful.
Amazon also sells the mattress, but there are only two reviews on Amazon's website. They're both 5-star reviews praising the mattress' perfect medium-firm feel.
Should you buy the Nectar Premier Hybrid mattress?
The Nectar Premier Hybrid mattress is a tall and thick mattress that offers excellent support for your entire body. It offers the cradling sensation we like from memory foam mattresses, but packs enough layers that your body won't sink into the mattress, even if you weigh 240lb. If you suffer from any type of back pain, the mattress does an excellent job of keeping your body properly aligned so one part doesn't sink into the mattress more than another. We also found it does a great job of isolating motion, which makes it great for couples.
We wouldn't recommend it to stomach sleepers of any weight, who will likely find their hips drop too far into the mattress to be properly supported. And those weigh much more that 240lb should also approach with caution – typically, the heavier you are the firmer mattress you'll need, so you might be better off with something firmer (consult our guide to the best mattress for heavy people for specialist options).
Be aware that this mattress is on the thicker, heavier side, which can make changing bed sheets a bit of a chore, and if you have small or senior pets that sleep with you, the mattress' tall 13-inch profile could make it a challenge for them to hop on/off the mattress on their own. We also found the edge support was disappointing for a hybrid mattress – this is likely to be more of an issue with smaller sizes, but it could also cause problems if you have mobility issues, and need to be able to push up off the side of the bed in the morning to get up, for example.
Nectar Premier Hybrid mattress review: Alternatives to consider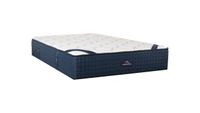 DreamCloud Hybrid Mattress
The 14-inch DreamCloud mattress is one of the tallest beds we've reviewed and the best hybrid mattress we've tested. It features five layers that offer firm, responsive support as well as soft cushioning. In our DreamCloud mattress review, we said it's a great bed for just about anyone, but it especially shines for those suffering from hip or lower back pain. DreamCloud is owned by Nectar's parent company, Resident.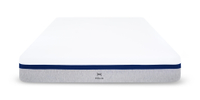 Helix Midnight Mattress
An excellent choice for side sleepers, the Helix Midnight Mattress is made of memory foam to cradle pressure points along your body. Meanwhile, the mattress' coils offer a little bounce, limit motion transfer, and boost airflow to keep you cool as you sleep. In our Helix Midnight Mattress review, we said the hybrid mattress delivers the comfort and support you'd expect of a pricier model.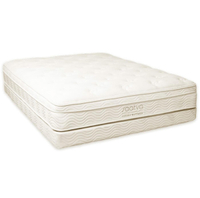 Saatva Classic Mattress
It's price higher than the Nectar Premier Hybrid, but the Saatva Classic is the best luxury hybrid mattress you can buy and our fave bed for just about anyone. This high-end innerspring mattress combines eco-friendly foams and a cushioning Euro pillow top with a super-durable dual steel coil support system. In our Saatva Classic mattress review, we found it's fantastic to sleep on, offering hotel-level comfort at a reasonable price. The Saatva Classic comes in three different comfort levels (soft, medium firm, or firm) and two heights (11.5 or 14.5 inches). Plus, it includes free white glove delivery as standard.