13 Best Stealth Games to Play Now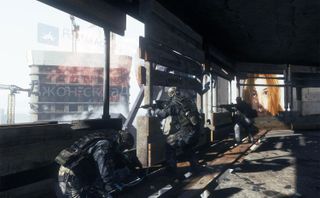 Do you like prowling on unsuspecting AI? Scaring the bejeebers out of NPCs? Hunting through digital haunts? If stealth games are your forte, or simply your passion, we've got all the titles you could ever need. From historical fantasy adventures to realistic military espionage simulators, every kind of sneaky game on the market is represented in our list. Whether you want to play solo or with friends, casually or at maximum difficulty, purely stealthy or with a bit of action and adrenaline thrown in, there's an outstanding title on display here.
Credit: Ubisoft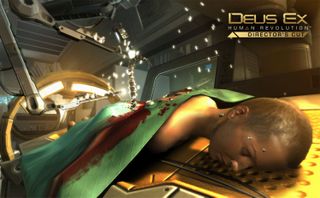 Deus Ex: Human Revolution
Shout-outs to both the original Deus Ex and Deus Ex: Mankind Divided, for setting the bar and raising it, respectively. But the latter couldn't have made the strides it did without Deus Ex: Human Revolution completely redefining the stealthy standards the original Deus Ex set. This game not only gives you social, sneaky and savage methods with which to tackle foes but also lends each of those three play styles a lot of depth.
You can shoot explosive beads out of your body and use laser rifles if you want to go full-frontal assault. You can turn invisible and hack computers if you want to be a stealth ninja, or you can simply talk your way into places and seduce people to get what you want. Every scenario in Human Revolution provides dozens of ways to implement the above three formulas, and it's great fun. The gorgeous gold-and-black color palette, cyberpunk backdrop and illuminati-flavored narrative are just icing on the cake. — Robert Carnevale
Credit: Square Enix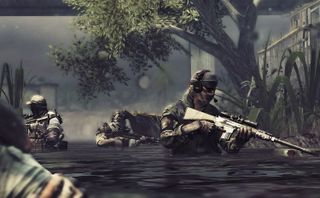 Tom Clancy's Ghost Recon: Future Soldier
This game is, objectively speaking, the best third-person stealth shooter of all time. It has everything. Drones that fly and can transform into RC cars? Check. Cloaking camouflage technology that renders you invisible while you slink around? Yep. Coordinated sniper takedowns between you and your three squadmates? Definitely. Grenades that reveal enemy locations via AR goggles? Oh yeah. Plus, the game can be played with up to four players cooperatively, which adds an intense dimension of teamwork to the mix. Future Soldier also brings all of these elements together in its tactical competitive multiplayer component, which rips the team-based gameplay from the single player and reformats it so two teams can duke it out to determine who the stealthiest squad is. The multiplayer community still rallies now and again on PC, in case you want in on the action. — Robert Carnevale
Credit: Ubisoft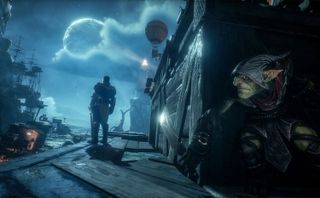 Styx: Shards of Darkness
Styx: Shards of Darkness is a modern game that yearns to be old-school, going to great lengths to embody the stealth classic Thief. Set in a creepy fantasy steampunk setting, Shards of Darkness puts you in charge of Styx, a goblin who likes to lurk in shadows and talk trash (even directly to you, the player). The game is nails-hard and rarely lets you survive more than a hit or two from enemies, meaning that, if you're not sneaking and slinking, odds are, you're moments away from death. Though the game gives you magical tools, like invisibility, and practical tools, such as a crossbow, supplies of both are extremely limited, meaning you're going to need to master your fundamental stealth skills if you hope to safely navigate Styx: Shards of Darkness' cruel fantasy world. Thankfully, the game has co-op, in case you want to brave its trials with a friend by your side. — Robert Carnevale
Credit: Focus Home Interactive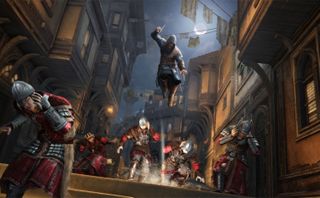 Assassin's Creed Revelations
Though I'll give an honorable mention to the criminally underrated Assassin's Creed Unity for its stellar introduction of four-player cooperative assassin gameplay into the AC universe, I have to pay my stealthy respects to Assassin's Creed Revelations for being the only game in the entire series to have any understanding of what stealth actually is. While the single-player mode is an action-adventure fiesta like all the other AC games, the multiplayer mode capitalizes on what Brotherhood started, and creates a hide-and-seek experience that's still light-years ahead of every multiplayer AC game after it. That's all thanks to its multiplayer's incredible, mind-bogglingly smart level design and well-balanced, intriguing ability sets. Never before, or since, has a multiplayer experience been so fine-tuned. — Robert Carnevale
Credit: Ubisoft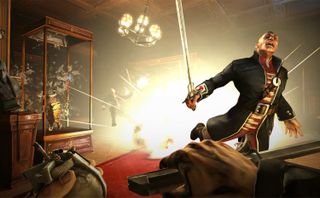 Dishonored
Dishonored changed the stealth genre forever in 2012, empowering stealth gamers in entirely new ways, with abilities that let you teleport instantaneously, summon carnivorous rats from the ether and shoot tornadoes out of your hands. It features levels such as a costume party, where you can walk around freely and hide in plain sight. It innovates at every turn, and does so within a gorgeous, waterpaint-styled, gothic steampunk world. Though Dishonored 2 definitely deserves a mention for its evolution of the franchise's gameplay and its excellent stage design (the clockwork mansion, specifically), it can't quite top the majesty of the original. — Robert Carnevale
Credit: Bethesda Softworks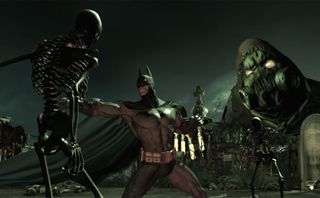 Batman: Arkham Asylum
Though it's not a full-on stealth game, sneaking is half of the experience in Batman: Arkham Asylum. Asylum is responsible for the birth of a new breed of stealth game — one consisting of gargoyle hangings, batarang pranks and explosive-gel-coated trap walls. Watching from the shadowy rooftops as panicked thugs soil themselves over the thought of Batman knocking their lights out is a unique brand of predatorial stealth fun, and Arkham Asylum will remain iconic for inventing it. — Robert Carnevale
Credit: Warner Bros.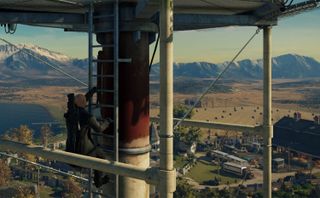 Hitman (2016)
In IO Interactive's 2016 Hitman reboot, the world's greatest assassin embarks on a practically endless quest to murder the world's most notorious members of the underworld in a multitude of creative ways. Don a disguise and get close to a target, or poison their food or even arrange an "accident" by sabotaging the environment. The beauty of Hitman comes when you throw a wrench into the game's carefully crafted clockwork systems and take advantage of the chaos. There's nothing more satisfying than poisoning your target's wine from afar while dressed like a Vampire Magician, or tossing a well-aimed fire ax. — Jorge Jimenez
Credit: IO Interactive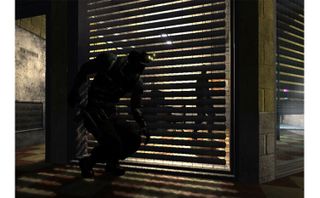 Splinter Cell: Chaos Theory
Largely considered the crown jewel of the Splinter Cell franchise, Chaos Theory is arguably both the most ambitious and most refined take on Ubisoft's stealth series. Chaos Theory bolstered Sam Fisher's sneaky skill set with new close-quarter combat moves and varied weapon kits that let you focus on stealth, assault or a mix of both. Chaos Theory also offers one of the best versions of the series' unique Spies vs. Mercs multiplayer mode, packs a full-fledged co-op campaign and has one of the most intriguing storylines of the entire franchise. If you like your stealth games tactical, challenging and rooted in a plausible modern military world, it doesn't get much better than Chaos Theory. — Mike Andronico
Credit: Ubisoft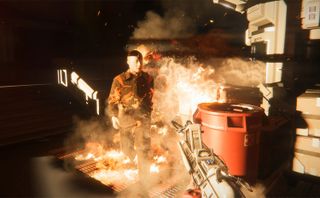 Alien: Isolation
Typically in stealth games, you hide in order to get the drop on the enemy and take them out. But in Alien: Isolation, your very life depends on it. You play as Amanda Ripley, the daughter of Ellen, the protagonist of the Alien movie series, and you're trapped on a ship with a Xenomorph. And while you can slow down this killing machine and even distract it, you can't kill it. So you're forced to navigate a decommissioned space station while avoiding a living, breathing killing machine dealing out grisly deaths at every corner. Never has a locker or an overturned table looked so safe. Oh, and did I mention there are killer androids and deranged humans? Just keep your head down, stay quiet and maybe, just maybe, you'll make it out with all your body parts still attached. — Sherri L. Smith
Credit: Sega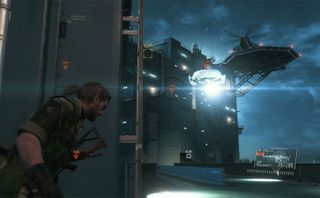 Metal Gear Solid V: The Phantom Pain
Ditches, camouflage and cardboard boxes, oh my! If you're into spies, intrigue and giant, nuclear-armed mechs, Metal Gear Solid V: The Phantom Pain is for you. Focusing on the physical and emotional pain suffered by soldiers at war, MGS V puts you in the shoes of Big Boss, aka Venom Snake, waking up from a nine-year coma. To avenge his fallen comrades, Snake must stealthily infiltrate various enemy bases using all manner of gadgets to help you along the way. Thanks to the open-world layout with dynamic weather patterns, you can take the bases just about any way you want. And while stealth is recommended in MGS V, it doesn't hurt to go in guns ablazin' every now and then. — Sherri L. Smith
Credit: Konami Digital Entertainment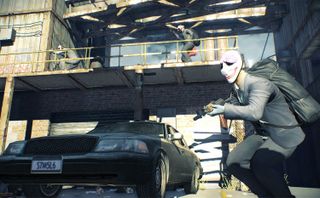 Payday 2
If the best stealth game is the kind that pushes you to be as coordinated as possible, then Payday 2 is the best stealth game four times over. The game challenges you and three friends to pull off various robberies in as stealthy a manner as possible, meaning communication and planning are an absolute must if you and your fellow heisters want to be a thieving dream team. Though a lot of Payday 2 players don't bother putting in the work to achieve maximum stealth, the few who do end up embodying the best of what this deceptively sneaky first-person shooter has to offer. — Robert Carnevale
Credit: Starbreeze Publishing AB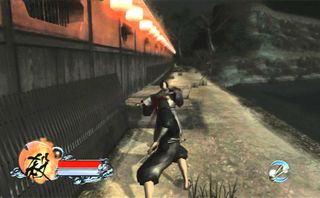 Tenchu: Stealth Assassins
It just wouldn't be a stealth list without a ninja title. Set in feudal Japan, Tenchu: Stealth Assassins lets you play as Rikimaru or Ayame as they go about the work of ferreting out the enemies of Lord Gohda. I can't tell you how many hours I spent learning patrol patterns, flinging caltrops and poison rice with wild abandon, and grappling a rooftop to enjoy the chaos my craftiness hath wrought. Finish a level without being seen and within a reasonable amount of time, and you'll achieve Grandmaster status, which will unlock more powerful weapons to help you stealthily finish the game. — Sherri L. Smith
Credit: Sony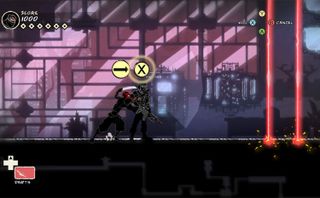 Mark of the Ninja
This gorgeous 2D side-scroller ninja-stealth game uses light and shadow in ways that truly make you feel like you're stalking prey. The traversal mechanic of your trusty grappling hook allows some killer opportunities to set yourself up as the ultimate silent assassin. The modern setting feels like a comic panel that's come to life. This Xbox Live Arcade gem is getting remastered later this year, when it will sneak its way onto the Switch, Xbox One and PlayStation 4. — Jorge Jimenez
Credit: Microsoft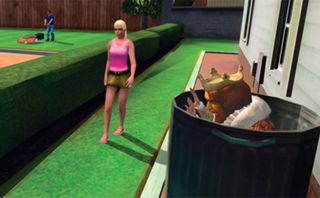 Bonus: Sneak King
I dedicate this slide to Andrew Freedman, an editor at our sister site Tom's Hardware, who reminded me of this game's existence. There's yet to be a sneakier, more stealth-oriented game than Sneak King, where you play as The Burger King himself while he goes around surprising people with impromptu Burger King food deliveries. The king himself not only masters the physical ninja arts to hand deliver coffees and fries to unsuspecting recipients but also surreptitiously infiltrates the hearts of Americans as he gives unhealthy treats to all. That's true stealth. — Robert Carnevale
Credit: Microsoft