What to Watch Before The Punisher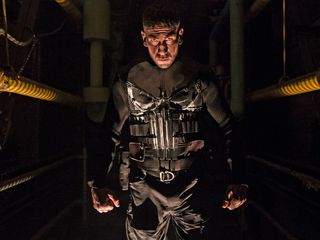 If bloody revenge is your style...
Frank Castle: The Punisher. Darker than Daredevil and broodier than Batman, he's a scary and violent figure who's always straddled the line between hero and villain. Mr. Happiness himself is getting his own series, with Jon Bernthal reprising and expanding on his role from Daredevil Season 2. If you're looking to get in the mood for this new take, there's plenty of media out there for you to digest. These movies and shows are often gory, bleak, depressing and unsettling. But if you need a film festival to put you in the mood for what looks like a bloody crime saga, you can't really go wrong with this menu.Credit: Jessica Miglio/Netflix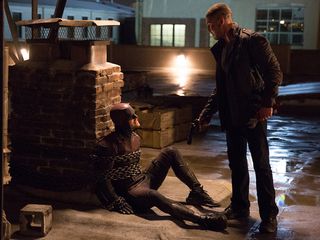 Daredevil Seasons 1 & 2 (2015-2016)
We'll start with the obvious one. If you want to be truly ready for the upcoming Punisher series, you should probably bone up on the first two seasons of Daredevil. This Netflix original helps establish Marvel's version of New York City and the world that Bernthal's Punisher inhabits. Plus, Frank Castle was a key character in the show's second season, setting up his solo debut. For those completely unaware of what a Punisher is, or whom he'll be punishing, this is the logical place to begin.Credit: Patrick Harbron/Netflix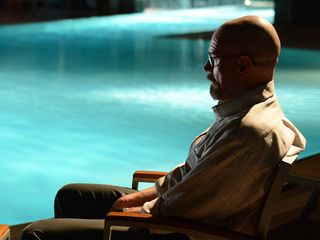 Breaking Bad (2008-2013)
If you're a grizzled antihero fan and haven't seen Breaking Badyet, you've got quite the thrill ride to look forward to. Bryan Cranston's Walter White has become arguably as iconic a character as any comic book meanie. White goes from a benign schoolteacher to a terrifying drug kingpin over the course of five gut-wrenching seasons, with scientific knowledge and an unquenchable ego as his superpowers. There's not enough space here to explain why you should check this show out, but suffice to say, anyone in the bingeing mood will have more than enough material to stay hooked. Credit: Ursula Coyote/AMC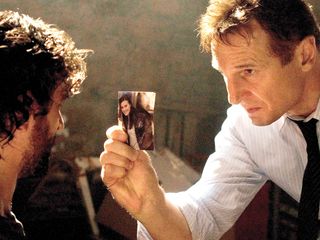 Taken (2008)
Liam Neeson's big phone speech about his "particular set of skills" has overshadowed the movie it came from. It's also been parodied to death, even by Neeson himself. Nonetheless, Takenis probably an unavoidable influence at this point, and the theme of a government-trained dad trying to right wrongs for his daughter's sake has some obvious resonance with the upcoming Punisher series.
Credit: Stephanie Branchu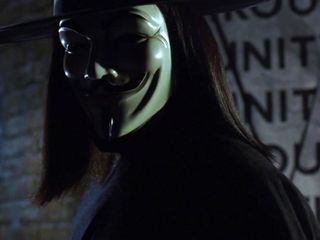 V for Vendetta (2005)
While you're checking out comic book adaptations, go ahead and see one about a morally ambiguous vigilante fighting corruption from the shadows and blowing stuff up real good. Frank Castle could only dream of having the same kind of setup as Hugo Weaving's V, who guides Natalie Portman on a guerilla crusade against a totalitarian government in the near future. Also, Stephen Fry doesn't turn up in many movies like this, so enjoy his rare appearance in this role as a TV personality under target.
Credit: Warner Bros.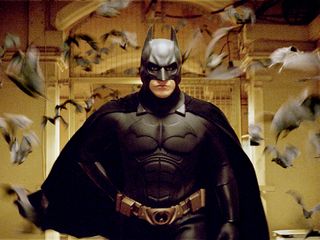 Batman Begins (2005)
The Dark Knightmay be Christopher Nolan's best-loved Batman flick, but this one got the series rolling and jump-started the wave of "dark and gritty" superhero films we're still dealing with today. Whatever you may think of Nolan's fight scenes, there's no denying that Batman Begins is a singular take on the Batman mythos, tracing Christian Bale's Bruce Wayne from childhood trauma to life as a grizzled crime fighter. While the Scarecrow doesn't get nearly enough screen time, Cillian Murphy plays a wonderful Jonathan Crane.
Credit: Warner Bros.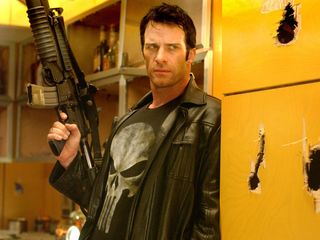 The Punisher (2004)
This may not have been the first cinematic adaptation of everyone's favorite skull-wearing gun nut, but we'll leave you to watch the 1989 Dolph Lundgren version at your own risk. Thomas Jane's turn as the Punisher boldly upped the ante of the hero's tragic origins. In the film, he loses not just his wife and children, as in the comic, but his extended family. Damn. This is also one of many ill-advised 2000s movies in which John Travolta tried to play a stone-cold villain — something we're still not entirely sold on.
Credit: Lionsgate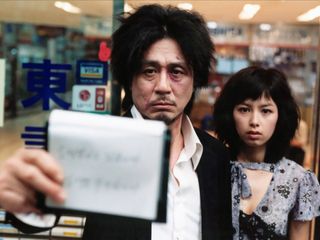 Oldboy (2003)
How many movies begin with the tired premise of someone waking up in a room with no idea how they got there? Oldboyis one of the few movies that does this tired trope right, taking off in several surprising and creative directions before a true sucker punch of an ending. It's a long, harrowing journey, but it's also a sad story about the shame lurking behind a very long vendetta. Do not watch this one if you are uncomfortable with octopus cruelty.
Credit: Tartan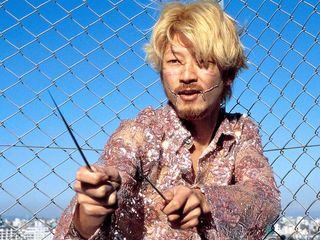 Ichi the Killer (2001)
You'll need a very strong stomach and possibly a few days of The Great British Bake Offreruns to recover from this blood-soaked nightmare, one of Japanese director Takashi Miike's most infamous films. Ichi the Killer features some of the most disturbing scenes in any movie, including mutilation, rape and torture, but it's all in service of a compelling story. An unstable young would-be vigilante (with killer blade boots) runs afoul of a decadent, masochistic criminal. Tadanobu Asano's Kakihara is an iconic antihero protagonist: a scarred, pain-loving dandy who holds his face together with safety pins. You really, really don't want to see what happens when he takes those pins out.
Credit: Everett Collection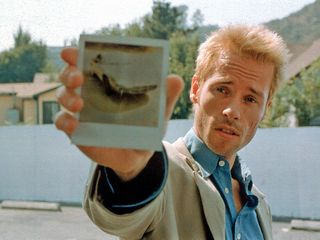 Memento (2000)
The film's premise is so well-known that it's almost become a joke, but Mementois still a unique take on the idea of a "cycle" of violence. Amnesiac Guy Pearce's pursuit of the mysterious man who killed his wife turns out to be a truly heartbreaking tale once you've pieced it all together, and a terrifying example of where lust for justice can take you if you aren't careful. Bonus: You'll also get plenty of neat tattoo ideas!
Credit: Columbia Tristar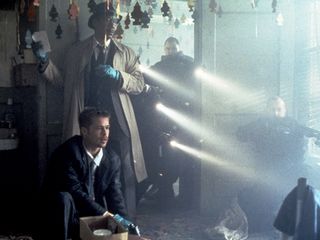 Seven (1995)
"What's in the baaaaaaaahhhhhx?" Another highly influential thriller, Seven makes it onto the list for its atmosphere and clever premise alone. Brad Pitt and Morgan Freeman pursue a serial killer who's been offing people around the theme of the seven deadly sins. That's almost the kind of motivation you'd expect from an Agatha Christie novel or a slasher villain. Ultimately, this movie might borrow a little bit from both, along with a heavy dose of film noir. Though the ending has gone viral since the film's release, there's more to the movie than just that last surprise.
Credit: Getty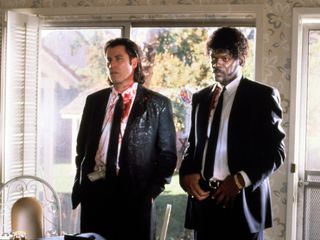 Pulp Fiction (1994)
If you want to see a good movie in which John Travolta plays a murderer, try this classic. Pulp Fiction is widely considered to be Quentin Tarantino's crowning achievement, and one of the quintessential films of the '90s, despite its famous Best Picture snub. Only time will tell if Tarantino's predilection for rambling pop culture monologues and white people saying the n-word will help his work's posterity. One thing that's certain, though, is that this stylized jumble of darkly comic stories has already influenced countless directors. In order to understand pretty much any high-concept crime drama made after Pulp Fiction came out, you'll probably want to add this film to your list.
Credit: Linda R. Chen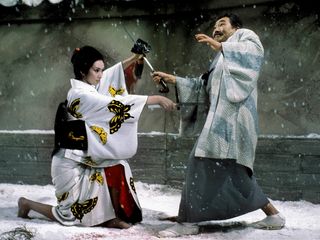 Lady Snowblood (1973)
Tarantino's Kill Bill movies owe a lot to this gory, highly watchable revenge flick about Yuki Kashima (Meiko Kaji), a woman taking out the bad guys responsible for raping her mother and destroying her own life. Beneath the very '70s hairstyles and gallons of paint-like blood is an interesting political allegory, as well as a dramatically satisfying portrait of the true costs of revenge. Gotta love all the fun camera work on display, too.
Credit: Everett Collection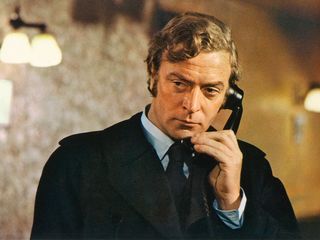 Get Carter (1971)
These days, Michael Caine is best known as the Muppets' Ebenezer Scrooge or Batman's butler, Alfred. But if that's all you recognize Caine from, prepare to have your mind blown. In this brutal '70s thriller, Caine is an ice-cold, well-coiffed killer named Jack Carter, who returns home to his old stomping grounds in an increasingly desperate quest to avenge his brother's death. The palpable atmosphere, slick jazzy score and relentless pace add up to some of the most memorable moments in any film from its era. Who knew Austin Powers' dad was such a terrifying murder machine?
Credit: Getty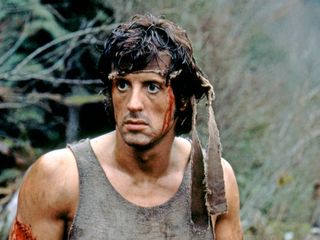 First Blood (1982)
Frank Castle's original backstory had him as a Vietnam vet, so he's not entirely dissimilar from another war-scarred one-man army: John Rambo. Sylvester Stallone's second-most bankable hero (after Rocky Balboa) carries some pretty deep wounds. In his debut, Rambo takes on a police force and finds himself lapsing into military survival mode pretty quickly. Though there are explosions and gunplay aplenty, Rambo's big emotional breakdown at the end is probably some of the finest acting Stallone's ever done.
Credit: Corbis via Getty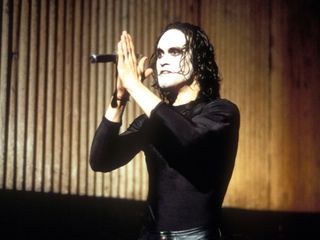 The Crow (1994)
Brandon Lee's tragic death during the production of what could have been his big breakout role sadly hangs over this cult classic.That aside, The Crowhas an enduring legacy, and it's hard not to wonder what might have been if Lee had lived. At a glance, it might seem like Lee's goth-rock supernatural avenger is worlds apart from the down-to-earth aesthetic of the Punisher, but in some ways, this movie is cut from the same jet-black cloth. In hindsight, Lee's makeup and mannerisms seem like a prelude to Heath Ledger's version of the Joker — if the Joker were into Nine Inch Nails and actually had feelings.
Credit: Everett Collection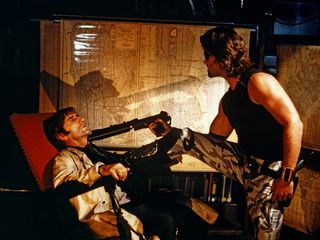 Escape from New York (1981)
Kurt Russell's eyepatch-wearing badass Snake Plissken goes on a mission into a dystopian New York City to rescue the president, and butts heads with Isaac Hayes (yes, really). It's a premise that's both impressive and absurd, and if it weren't John Carpenter at the helm, this film could have gone wrong in myriad ways. The Punisher may have to deal with the worst of the crime world on a daily basis, but at least the powers that be haven't turned his entire city into a prison.
Credit: Corbis via Getty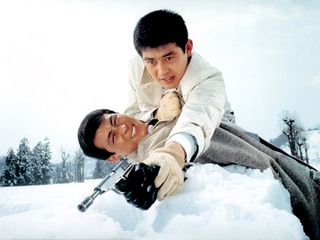 Tokyo Drifter (1966)
You'd probably never catch the Punisher wearing a powder-blue suit and singing on his way to a gunfight, so why is this candy-coated, brassy yakuza drama on the list? Because, aside from being very entertaining, it's a relevant story about a former gangster doomed to wander in order to avoid his enemies. The baby-faced protagonist's travails lead to plenty of nutso fight scenes, including one in an Old West-themed bar and another in a bizarre, ethereal penthouse.
Credit: Everett Collection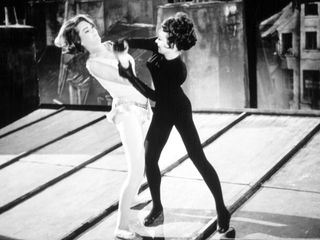 Judex (1963)
This '60s French spin on the "dark hero" was actually a reboot of its own, revamping a silent-era character with a slinky modern twist (for the time). Much like the heroes of today, Judex (Latin for"judge") uses technology, psychological manipulation, trickery and, uh, bird masks to thwart the guilty. Just as cool is Francine Bergé's villain, who successfully rocked a sort of Catwoman/Emma Peel look before either of those characters appeared on TV.
Credit: Everett Collection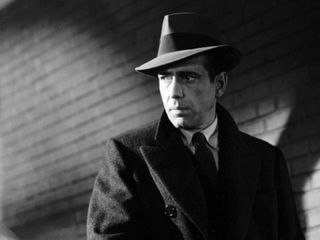 The Maltese Falcon (1941)
A lot of our modern, gritty crime tales seem to have their roots in the noir aesthetic (or at least want to), and Humphrey Bogart's pitiless Sam Spade might be the true progenitor of all our current crop of hardline protagonists. Yes, it's talky, and Peter Lorre's character is all sorts of problematic, but there's a reason why The Maltese Falcon has persisted as one of the most famous examples of its genre. If you somehow don't know the big twist ending at this point, you might even be surprised by just how downbeat it truly is. If he was still alive today, Sydney Greenstreet would make an amazing Wilson Fisk.
Credit: Warner Bros.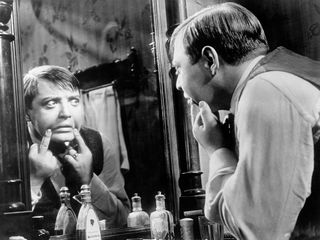 M (1931)
M is another ur-text of vigilante crime films, also starring Peter Lorre, here as a compulsive child murderer causing mass panic. "Killers fighting even worse killers" is a major theme here, as the Berlin underworld decides to take on the man marked with an "M" themselves. But what right do other criminals have to put even someone as heinous as M on trial? And is a person who can't help doing horrible things different from someone who chooses to do them? Deep stuff, to be sure, and still just as chilling today.
Credit: Corbis via Getty