The best curved monitors may look strange if you're accustomed to standard flat displays, but these devices have tangible benefits, especially for gamers.
Because curved monitors wrap around your field of view, you're able to see more at the same focal distance as a normal display. This helps reduce eye strain and provides a more immersive, distortion-free viewing experience. Curved monitors also benefit gaming, especially displays with fast response times and high refresh rates. These monitors also look great when paired with the best computers you can buy.
The main downside about curved monitors is the price since they're generally more expensive than their flat siblings. If saving cash is your main priority, you'll be better off looking at our choices for the best gaming monitors and the best monitors.
Below, you'll find a list of the best curved monitors you can buy today.
The best curved monitors you can buy today
The Alienware AW3423DWF QD-OLED addresses some of the issues we had with the original model. The lower price is solid, as is the inclusion of HDMI 2.1 support. Even if it's only an overall minor upgrade, the improvements objectively make it a stronger product.
With that said, it's difficult to recommend this monitor to those who already bought the original version. HDMI 2.1 support is nice, but it's not worth upgrading — especially if you primarily play PC games. And as we said, few console games even support 120Hz. If you own the AW3423DW then you're not missing out on much.
But given how the AW3423DWF costs $1,099, it's now an easier device to recommend to newcomers.
Read our full Alienware AW3423DWF QD-OLED review.
The Gigabyte G27FC is a 27-inch curved gaming monitor that aims to give you a more immersive experience when playing games without costing an arm and a leg.
With its 1080p resolution and 165Hz refresh rate this monitor is built for playing PC games at high framerates, and after spending a few months with it, we're confident you'll appreciate the G27FC's gaming capabilities.
The limited brightness and workhorse design won't wow onlookers, but you'd be hard-pressed to get a much better 27-inch curved gaming monitor for this price.
Read our full Gigabyte G27FC review.
Packed with all the goodies a gamer could ever ask for, the Acer Predator X34 was the best monitor on the market before the Alienware 34 took its spot. It all starts with a 34-inch, 3340 x 1440-resolution display, which provides an exceptionally immersive viewing experience, thanks to its high maximum brightness and vivid colors.
Gamers will love all the technology Acer brings to the table with the Predator. Not only does the curved monitor support Nvidia's G-Sync technology for eliminating screen tears, but it also has fast response times and overclocking to 100Hz refresh rate. The Predator wears its gaming aesthetic well, flaunting an aggressive stance and bottom-facing LED lights.
See our full Acer Predator X34 review.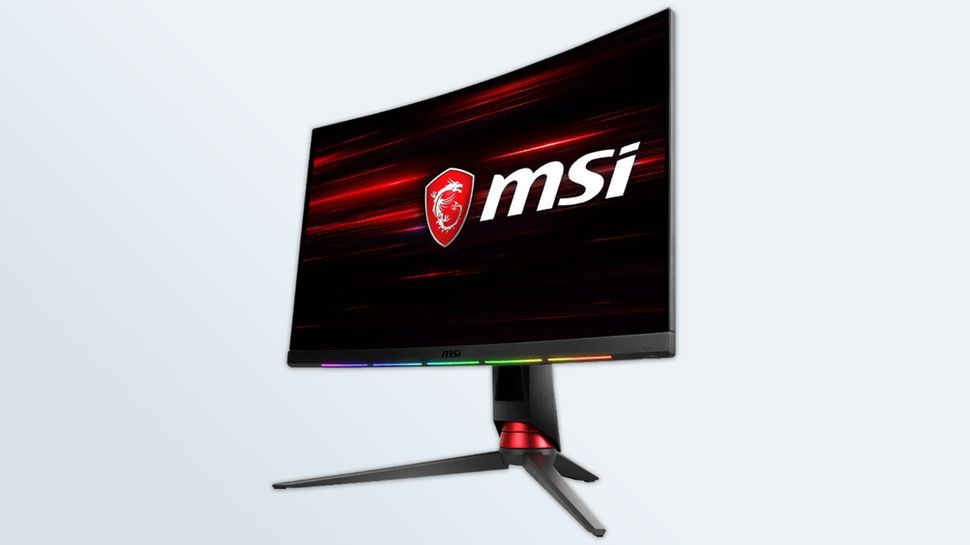 Curved monitors typically cost more than their flat counterparts, but that doesn't mean you need to spend a fortune on one. The MSI Optix MPG27CQ is a gaming monitor with a curved 27-inch, 2560 x 1440-resolution display and a 144Hz refresh rate for under $500.
Covering 140 percent of the sRGB color gamut and peaking at 288.6 nits, this reasonably priced monitor produces a bright and vivid picture. And with fast refresh rates and a 1ms response time, your games will run smoothly, even when you're frantically building a towering structure at the end of a Fortnite round.

See our full MSI Optix MPG27CQ review.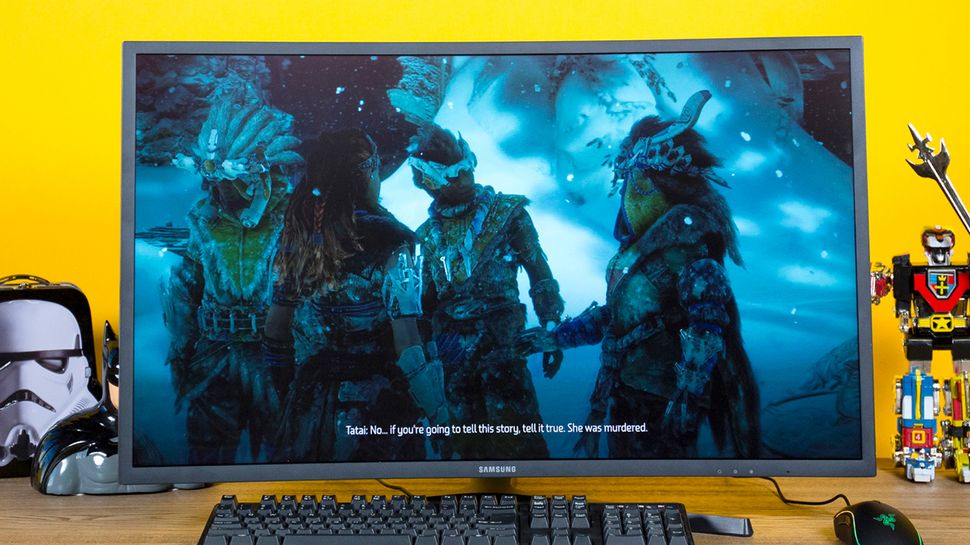 Samsung has rightfully earned praise for the gorgeous displays on its smartphones and TVs. With the CHG70, the Korean giant used that expertise to create a compelling curved monitor for gaming and productivity.
The highlight of the CHG70 is support for HDR, a technique found on high-end TVs that's used to produce a wider range of colors. Combine HDR with Samsung's QLED technology, and it's no wonder the CHG70's 32-inch panel is so vivid (154.1 percent of the sRGB color gamut). And with a resolution of 2560 x 1440, the CHG70 presents content in exceptional detail.

See our full Samsung CHG70 review.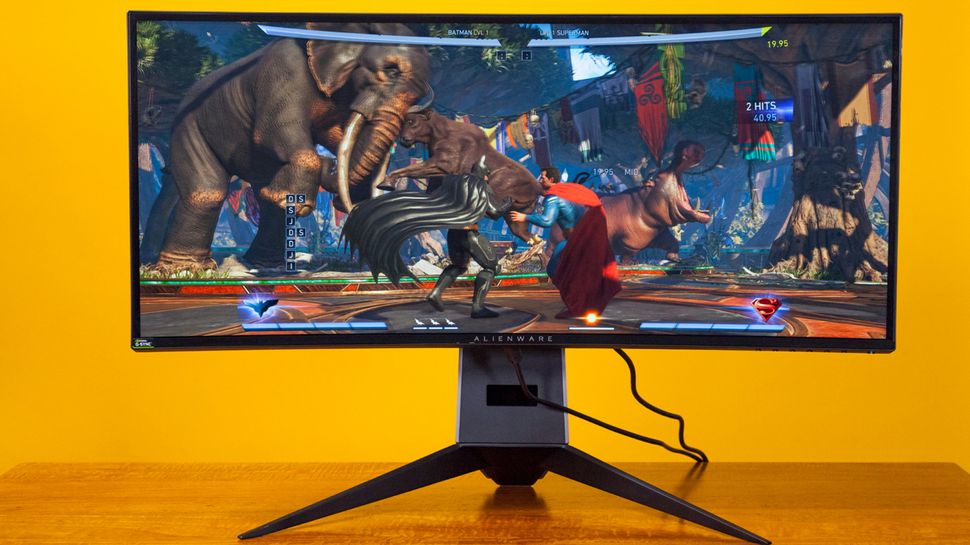 The Alienware AW3418DW is the perfect companion to the company's excellent PCs. The monitor's mesmerizing 34-inch, 3400 x 1440-resolution display is sharp and vibrant and comes with Nvidia G-Sync technology. But the panel isn't the only thing on this Alienware monitor that will catch your eye.
The AW3418DW has a striking design with sharp angles and gamer lighting to brighten your room. Speaking of gaming, the Alienware 34 has a 120Hz (overclocked) refresh rate and 4ms response time to ensure buttery-smooth gameplay, while special features like a Dark Stabilizer, frame-rate counter and timer will help you defeat the competition.
See our full Alienware AW3418DW review.