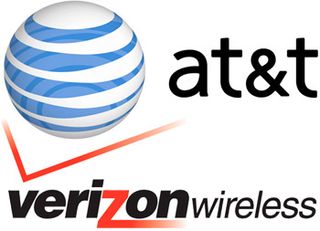 Following AT&T's Monday decision to allow free calls to Japan, Verizon Wireless announced Tuesday that their post-paid customers-- those who receive a monthly statement-- will also receive free calling to Japan from March 11. Those located in the U.S. will also receive free text and multimedia messaging to Japan. The offer is good through April 10.
"All calls made from a Verizon residential landline to Japan will be rated at $0.00 per minute, from March 11 through April 10," the company said. "Customers with Verizon World Plan (300, 500 or unlimited minutes of long-distance calling) can call Japan without using any minutes from their time-allotment blocks.
Verizon also made it easy for customers to text donations to a host of nonprofit organizations responding to the earthquake and subsequent tsunami.
"Customers can easily make a $10 donation by simply sending a text message and may choose from nine organizations aiding those in need in Japan," the company added.
In addition to Verizon and AT&T, other carriers and services joining the group include Sprint Nextel, Comcast, DISH Network, metroPCS, T-Mobile USA and various others.
"Customers can donate via a variety of relief organizations, including the American Red Cross by texting "REDCROSS" to "90999" to donate $10," T-Mobile USA said in its press release, adding that customers will not be charged for text messages sent to mobile giving campaigns.
It's good to see rival companies pulling together to help consumers and their families and friends in a time of need.