The best Zoom alternatives can handle your video calling and conferencing needs if you can't (or don't want to) use Zoom. Many people who video chat often are looking for alternatives to Zoom because of security and privacy concerns though they also might want features that Zoom doesn't offer or simply to try something different.
Even though lockdowns are a thing of the past, those working from home still rely on these services to interact with their coworkers. They're still a great way to keep in touch with friends and family that live far away as well.
Over the course of the last few years, millions of people have used Zoom, one of the best video chat apps and video conferencing software solutions during the pandemic. However, other video calling services like Google Meet, Microsoft Teams and Skype have regularly added new features and functionality to keep up with Zoom. If you're looking for the right Zoom alternative for your video conferencing needs, here are our top choices.
The best Zoom alternatives you can download today
Google Meet (free and paid)
Google Meet is the most well-known and widely used Zoom alternative. Meet was previously only available to paying G-suite customers, but the company added a free tier back in 2021. You can hold video calls with up to 250 participants, hold presentations and record meetings and save them to Drive. You can also easily send a meeting link to participants outside of your company.
Google has also added more Zoom-like features to Meet, like a grid view, custom backgrounds and fun filters. And now Meet is integrated with Gmail, so you can start a video call right from the left column of your email browser window. Google has plans for further upgrades down the road.
Microsoft Teams (paid and free)
Microsoft Teams allows paid users to host video meetings for up to 300 people. Unlike the Microsoft-owned Skype, Teams does offer standard video conferencing tools, like screen sharing and the ability to record meetings. Teams is included with two different Office 365 plans, which also provide Office apps, 1 TB of OneDrive storage and more.
There's also a free version of Teams, though it comes with fewer features than the paid version. But you're in luck, since Microsoft rolled out a six-month free trial of paid plants to meet the high demand caused by the pandemic.
Microsoft Teams is free for six months and paid plans start at $5 per user per month.
Skype (free)
The popular video chat software Skype is well-known and widely used, and its new Skype Meet Now feature is here to challenge Zoom. Meetings can hold up to 50 users, and users no longer need an account to sign in, just a link. Check out our Skype vs Zoom face-off for more details.
There is a text chat window, but otherwise, Skype doesn't have the meeting organization tools that the other Zoom alternatives have. But it's free and can be used on the web, Windows, Mac, iOS and Android.
Facebook Messenger Rooms (free)
Facebook is never one to cede digital territory, so it's beefing up its video chat options with Messenger Rooms. The new feature allows Facebook members to create public or private video chatrooms that can hold up to 50 people for an unlimited amount of time. By comparison, free Zoom calls can hold up to 100 participants for 40 minutes. In a very rare move, Facebook is allowing people without accounts to join a Messenger Room via a link.
Participants can use Facebook's augmented reality filters, sort of like Snapchat filters. Other features can brighten dark rooms and touch up your appearance. Room calls are not end-to-end encrypted, but Facebook says it will not listen in on any calls. And room creators can remove participants at any time.
Discord (free)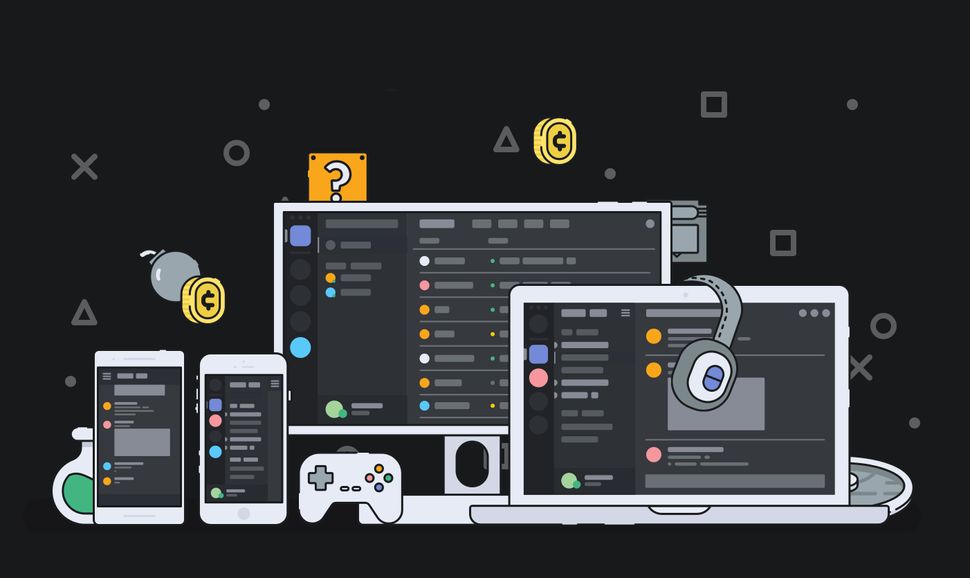 If you want a free Zoom alternative, look into Discord. The communication app is popular with gamers, but can be used by anyone looking for encrypted chat, messaging and video calls. Users set up a dedicated "server," which can be organized into rooms (similar to Slack) that host video and text-based chats.
Discord has also raised the limit for Go Live video calls from 10 users to 50. And the app is available on most web browsers, as well as Mac, Windows, Linux, iOS and Android.
Zoho Meeting (paid)
The open-source video conferencing service allows you to host end-to-end encrypted video meetings and calls for up to 100 people. Participants don't need to sign up for a login; they can access the meetings through a link or a dial-in via web browsers, desktop clients or mobile apps. Zoho has even provided a handy chart comparing its product to Zoom.
Zoho Meeting offers an array of meeting tools, like screen sharing, the ability to record calls and moderation (you can mute participants, for example). And you can easily pull in documents, spreadsheets and presentations since the service is integrated with Zoho's Office suite. But note that there's a different pricing plan for webinars, which may make it too costly.
Zoho Meeting pricing starts at $8 per month.
GoTo Meeting (paid)
One of the first video conferencing services out there, GoToMeeting is a feature-packed Zoom alternative. The entry-level plan allows for 150 participants, while the enterprise plan can include up to 3,000.
GoToMeeting offers all the standard tools, like the ability to record meetings and share your screen. You can also have multiple meeting facilitators. And the service is accessible on web browsers, Mac, PC, Linux, iOS and Android.
GoToMeeting pricing starts at $12 per month.