The Samsung Galaxy S23 will have some big shoes to fill when it kicks off what should be a busy year for Samsung phones. And it's going to appear sooner than you think.
Samsung's next Unpacked event is a week away on February 1. And you'd have to think the Galaxy S23 is going to have a big presence at the show, especially after a top Samsung executive hinted at new Ultra devices.
What kind of phone will wind up on that stage in February? And will it be a noteworthy update from past models? Among the most recent updates to the Galaxy S lineup, the Galaxy S22 and Galaxy S22 Plus felt a lot more iterative than innovative — but the Galaxy S22 Ultra had no such problem, bringing the Galaxy Note back to life.
As you might expect, rumors about the Galaxy S23 are now in full swing. So we wanted to share what's out there plus what we want to see from the upcoming handsets. Here's what you need to know about the Galaxy S23 ahead of its February arrival.
Samsung Galaxy S23 latest news (updated January 31)
Samsung Galaxy S23 possible specs
Swipe to scroll horizontally
| | | | |
| --- | --- | --- | --- |
| | Galaxy S23 | Galaxy S23 Plus | Galaxy S23 Ultra |
| Display | 6.1-inch FHD AMOLED | 6.6-inch FHD AMOLED | 6.8-inch QHD AMOLED |
| Refresh rate | 48 - 120Hz adaptive | 48 - 120Hz adaptive | 1 - 120Hz adaptive |
| Rear cameras | 50MP main, 12MP ultrawide, 10MP 3x telephoto | 50MP main, 12MP ultrawide, 10MP 3x telephoto | 200MP main, 12MP ultrawide, 10MP 3x telephoto, 10MP 10x telephoto |
| Front camera | 12MP selfie | 12MP selfie | 12MP selfie |
| Chipset | Snapdragon 8 Gen 2 | Snapdragon 8 Gen 2 | Snapdragon 8 Gen 2 |
| RAM | 8GB | 8GB | 8GB/12GB |
| Storage | 128GB, 256GB | 256GB, 512GB | 256GB, 512GB, 1TB |
| Battery | 3,900 mAh | 4,700 mAh | 5,000 mAh |
| Charging | 25W wired/10W wireless | 45W wired/10W wireless | 45W wired/10W wireless |
| Water/dust resistance | IP68 | IP68 | IP68 |
| Size | 146.3 x 70.9 x 7.6mm (5.75 x 2.79 x 0.29 inches) | 157.8 x 76.2 x 7.6mm (6.2 x 3.0 x 0.29 inches) | 163.4 x 78.1 x 8.9mm (6.4 x 3.0 x 0.35 inches) |
| Weight | 167g (5.8 ounces) | 195g (6.8 ounces | 233g (8.2 ounces) |
| Colors | Black, Cotton, Green, Purple | Black, Cotton, Green, Purple | Black, Cotton, Green, Purple |
Samsung Galaxy S23 possible release date and price
Stop the Galaxy S23 release date speculation now. Samsung has effectively made it official by announcing a Galaxy Unpacked event for February 1. The event will be held in San Francisco, getting underway at 10 a.m. PT — that's 1 p.m. ET and 6 p.m. GMT. Read our guide on how to watch Galaxy Unpacked online if you want to find a Samsung livestream.
You'll find no mention of the Galaxy S23 on that Galaxy Unacked invite, but you will see at least one hint pointing to new Samsung phones. Those spotlights are arranged in away that's reminiscent of the Galaxy camera array.
What's more, TM Roh, the president and head of Samsung Mobility, says that the company will "introduce two devices that set the new premium standard for innovation" during Unpacked. At least one of those figures to be the Galaxy S23 Ultra, with the other likely being a Galaxy Book 3 Ultra based on what else we expect to see at Galaxy Unpacked.
Samsung is letting you reserve your spot to pre-order whatever's announced at Galaxy Unpacked (opens in new tab). Do so before February 1, and you can get a $50 credit by pre-ordering one device and a $100 credit if you pre-order two.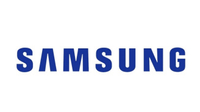 (opens in new tab)
Galaxy S23 preorder: up to $100 credit @ Samsung (opens in new tab)
Up to $100 credit! Samsung is one of the best sites for Galaxy S23 preorders. Reserve your Galaxy S23 preorder via Samsung and you'll get up to a $100 Samsung credit. You'll get a $50 credit when you reserve one device or a $100 credit if you reserve two devices. (It's likely Samsung will also announce a new Galaxy Book). This is a no commitment pre-order. All you need to do is provide your name and e-mail address to reserve. Once you pre-order, you'll receive your credit.
The actual shipping date of the Galaxy S23 remains a mystery. Samsung usually brings its new phones to retailer shelves a little more than two weeks after announcing them, which would mean a tentative shipping date of around February 17.
Samsung has been promoting its Galaxy Unpacked event with different video teasers. Samsung's latest teaser is a 3D projection that puts the spotlight on Galaxy S23's cameras. This video shows a cool 3D projection on a building in Milan that shows three camera lenses and a crisp render of the moon, hinting at the camera prowess the phones could bring.
As for price, one leaker claims in a tweet (opens in new tab) that the Galaxy S23 will cost 1,199,000 won in South Korea, roughly the equivalent of $933 in the U.S. It would also be a 20% hike from the Galaxy S22's debut price of 999,000 won last year.
The leak predicts other price hikes of 1,397,000 won ($1,096) and 1,599,400 won ($1,253) for the Galaxy S23 Plus and Galaxy S23 Ultra, respectively. If true, this would amount to a 10-20% price hike depending on the model, compared to last year.
A different leak, which gives the prices in USD, indicates that Galaxy S23 and S23 Plus pricing won't be changing from what they were for the Galaxy S22 and S22 Plus. The Galaxy S23 Ultra on the other hand may get a bit more expensive.
However, 9to5Google reports that the Galaxy S23 series will see a price hike of $100 in Australia, which could translate to other areas of the world; indeed, we've heard about possible Galaxy S23 price hikes in Europe. On the bright side, yet another leak indicates that the Samsung Galaxy S23 series may not get a price hike after all and will have the same price as the Samsung Galaxy S22 phones, at least in the U.S..
Samsung Galaxy S23 design and display
In terms of design, the Galaxy S23 lineup looks likely to largely keep the Galaxy S22's look, with the Samsung Galaxy S23 Ultra in particular looking very similar to its predecessor.
A tip from leaker Ice Universe has the S23 Ultra model set to measure 6.43 x 3.07 x 0.35 inches, which is a minor increase over the 6.42 x 3.06 x 0.35 inches of the Galaxy S22 Ultra. That's all in spite of a new camera rumored, which has been theorized as one way we could end up with a larger camera module and thus a thicker overall phone.
The most recent leak shows us real-world pictures of the Samsung Galaxy S23 Ultra and S23 Plus in a retail store leak. The images tie in with other leaks we have seen before and show us large camera sensors on the back for the S23 Ultra with a boxy design similar to the S22 Ultra, while the S23 Plus has rounded corners.
The Samsung Galaxy S23 Ultra first hands-on video has also leaked and it shows the phone from every angle. It looks very similar to the retail store leak images and the premium flagship looks sleek with a matte finish. The video shows a green color of the phone that could be the new Botanic Green color Samsung might release for the phones this time.
We've seen more hands-on images leak just before launch day, showing off the design front and back for all three Galaxy S23 models.
Other leaked Galaxy S23 Ultra renders show off the potential design for the upcoming flagship, although Ice Universe has commented that there could be some differences between these renders and the final product, including more prominent metal rings around the cameras, thicker bezels and a flatter display and sides.
A case comparison for the Galaxy S23 Ultra also suggests it will have larger camera lenses, plus lower power/volume buttons on the side than the S22 Ultra.
We've also since seen two sets of leaked images of possible dummy units for all the models. While these dummy units could be created from CAD images that were used to design the leaked cases we've seen, those could still be largely accurate, as case makers want to only manufacture units based on designs they are confident will be accurate.
If these dummy units are accurate, don't expect massive changes in the design of the S23 and S23 Plus compared to their S22 counterparts. But that's not to say there will be no changes. In these leaks, the Galaxy S23 and Galaxy S23 Plus seem to have lost the rear Contour Cut camera housing that their predecessors had, and instead are laid out as individual lenses like on the Samsung Galaxy S22 Ultra.
According to the leaks, the Galaxy S23's display will be a 6.1-inch 1080 x 2340 panel, the Galaxy S23 Plus' a 6.6-inch 1080 x 2340 display, and the S23 Ultra's a 6.8-inch 1440 x 3088 screen. For comparison, this is exactly what the Galaxy S22, S22 Plus and S22 Ultra currently offer. One potential alteration for the Ultra is its weight, which may increase due to extra metal parts.
However, Ice Universe did identify the display as one of the only things that would be upgraded on the Galaxy S23 Ultra compared to the S22 Ultra. He didn't say how though, but we'd assume it'll be something minor like power efficiency or brightness, rather than a new resolution or higher refresh rate.
While Samsung is showing off a 2,000-nit display ahead of the S23's debut, it's unclear if this OLED panel will make its way to the Galaxy S23 lineup in general or the Galaxy S23 Ultra in particular. At least one leaker thinks the Ultra will top out at 1,750 nits. Another prominent leaker has corroborated this saying that this is one of the 7 key ways in which the S23 could beat Apple's iPhone 14. The S23 display might have a 120Hz refresh rate which will top iPhone 14's 60Hz display.
We do have a hint at one feature upgrade the S23 display could get. According to Twitter leaker RGcloudS, the entire S23 lineup could get an upgraded fingerprint reader. This would be the latest Qualcomm 3D Sonic Max fingerprint reader, which has a footprint 17 times larger than the current in-display fingerprint readers used by Samsung. It can even allow for scanning multiple fingerprints at once.
Furthermore, Samsung could be using Gorilla Glass Victus 2 on the Galaxy S23 series. This should give the phones the best possible protection against drops and scratches.
Galaxy S23 colors
Quandt's leaked renders are dubbed as official renders of the Galaxy S23 and show off the base model phone in Mystic Lilac, Cotton Flower (a gold/white colorway), Botanic Green and Phantom Black. Ice Universe's "real" renders meanwhile, are for the high-end Galaxy S23 Ultra. While these S23 Ultra renders don't come with official marketing names attached, the hues match the colors of the renders previously leaked by Quandt.
A previous rumor said the S23 colors would be beige, black, green and light pink, which will be available on all three models in the S23 family. Additionally, a S Pen color leak suggested that these will be the color options for the S23 Ultra. These most recent renders combined with these rumors strongly support the theory that the colors will be (in essence) beige, black, green and light pink.
The so-called "signature colors" that Samsung will use to market the Galaxy S23 phones were leaked. These will supposedly be gold for the S23, pink for the S23 Plus and green for the S23 Ultra. However, we have yet to see any evidence of a gold colorway, unless that is a reference to the beige color, which it could ultimately be.
As for Samsung's habitual bonus colors (only offered to Samsung store customers), there will apparently be light blue and light green options for the regular and Plus models, with the Ultra getting gray and red.
Check out our guide to all the rumored Galaxy S23 colors so far.
Samsung Galaxy S23 cameras
Several rumors have claimed the Samsung Galaxy S23 Ultra will get a 200MP camera, which would be a notable increase over the 108MP camera on the Galaxy S22 Ultra.
Recently leaked promo videos seemingly confirm that we should expect this upgrade. The first promo video touts that we can expect "stunning night photos" with the new camera, while the second one claims to expect "wow-worthy resolution." While these promo videos are meant to be for the S23 Ultra, it's not impossible that they hint at potential upgrades for the entire S23 lineup.
Another leak says this upgraded camera may feature a new ISOCELL HP2 sensor, which Samsung just announced along with multiple upgrades over the current 108MP and 200MP cameras it offers.
One leak has spilled more details on the rumored 200MP camera on the Samsung Galaxy S23 Ultra and indicated the phone could take on the iPhone 14 Pro. Ice Universe has tweeted that it is "100% confirmed" that the phone will get a 200MP camera with 0.6μm sized pixels, along with a larger aperture of f/1.7 for capturing more light. This indicates an almost insignificant increase in camera sensor size from the S22 Ultra but it is apparently slightly bigger than the 48MP camera sensor that the iPhone 14 Pro sports.
Even if you go for a 200MP shot on the S23 Ultra, you'll supposedly only take up 20MB - 40MB of space per photo, which is quite compact compared to other high-res photos.
In a particularly huge claim, Ice Universe says that the Galaxy S23 Ultra 200MP camera will be the biggest leap in photography in 5 years. The high praise comes specifically for the night mode which can apparently "in an environment with almost no light, the S23 Ultra's 5 seconds shooting is much better than the S22 Ultra's 6 seconds, not only brighter, but also significantly improved in image quality". Ice Universe claims to have seen the 200MP camera in action himself and says it is better than other 200MP cameras around. However, it may still pale in comparison to the Google Pixel 7 Pro, which apparently has better HDR performance to enhance its highlights and shadows.
With the Galaxy S23 Ultra's rumored 200MP main camera upgrade, a lot of people are excited to see what it can do. Luckily, we just might have an idea. Renowned Samsung leaker Ice Universe took to Weibo to show off a comparison image between two cameras, one with a 200MP sensor and one with 108MP one.
While the leak does not explicitly say these are the Galaxy S23 Ultra and Galaxy S22 Ultra, respectively, it is heavily implied. The image is zoomed to 16x magnification with AI enhancement disabled. You can clearly see the differences in the photo above. The 200MP shot is cleaner with less fuzziness and sharper focus.
Another rumor, from GalaxyClub, claims that the Galaxy S23 and S23 Plus will both come with a 12MP front camera, with a later rumor saying this camera would also be on the S23 Ultra. (GalaxyClub has since corroborated this.) That would mark the first time either model has had a selfie resolution upgrade since the launch of the Samsung Galaxy S10 in 2019.
A newer rumor says that these 12MP selfie shooters will come with Pro photography and nightography modes, two things the current Galaxy S22 selfie cameras can't manage. This would be very useful for users who like taking selfies at night, or who want more control over the camera settings like you can have with a Samsung phone's rear sensors.
As for the telephoto and ultrawide cameras, prepare for no changes. GalaxyClub's sources say that the Galaxy S23 and S23 Plus will use a 10MP telephoto camera, like the S22 and S22 Plus, and that the Galaxy S23 Ultra will also keep its 10MP 10x optical zoom camera too. We've also heard that these two telephotos could be 12MP in resolution, but that could be because Samsung will upscale the images from its existing 10MP sensors.
As for ultrawide, GalaxyClub again claims the S23 and S23 Plus will stay with 12MP sensors. There's no news about the S23 Ultra's ultrawide camera, although we'd expect it won't change either.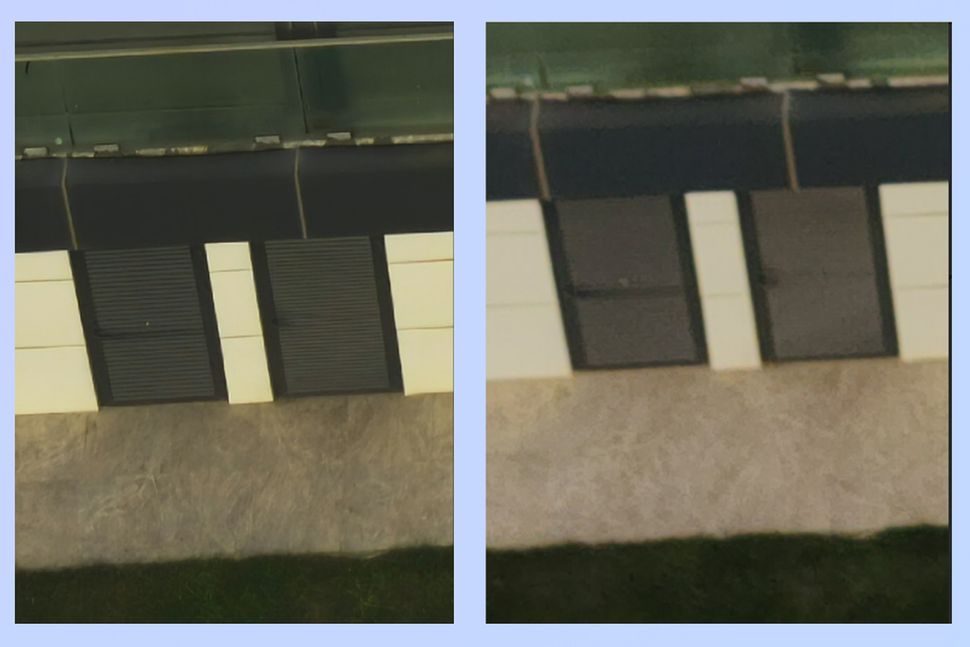 On the video side, the Galaxy S23 range has been tipped to get a new 30 frames per second mode for 8K video capture. While 8K video recording might seem like overkill for most, for content creators it could enable more flexibility when editing videos and a 30 fps mode offers a new frame rate option without pushing to 60 fps, which some might see as a little odd when on screen.
The recently leaked Galaxy S23 Ultra video samples did include 8K @ 30fps footage, but that was removed. However the remaining 4K clips still look impressive.
Now we're approaching the February 1 launch of the phone, the leaks are starting to heat up, such as this one and this one which purport to show real photo samples taken with the Galaxy S23 Ultra, courtesy of Twitter user Edwards Urbina. We can't compare them easily with other phones' shots like this, but as they stand, they're at least handsome to look at.
Samsung Galaxy S23 specs and performance
If Samsung sticks to its past way of doing things, the Galaxy S23 is going to be powered by Qualcomm's latest silicon. And that would be the Snapdragon 8 Gen 2, which the chip maker unveiled in November. In addition to performance and power improvements over last year's Snapdragon 8 Gen 1, you can expect a more advanced AI engine and an image signal processor that introduces a bunch of intriguing camera capabilities.
However, one rumor has the Galaxy S23 tipped to get a custom version of the Snapdragon 8 Gen 2, which lends further credence to the idea of one chip for all regions, as well as tip better performance for Samsung's phones. This rumor has been seemingly confirmed by leaked documents, with the custom Snapdragon 8 Gen 2 chip being called "Qualcomm Snapdragon 8 Gen 2 Mobile Platform for Galaxy."
Some early Geekbench 5 benchmarks have suggested that the entire Galaxy S23 range will get an overclocked Snapdragon 8 Gen 2 chip, which could make them serious Android powerhouses in 2023.
We got the chance to run some Snapdragon 8 Gen 2 benchmarks, and Qualcomm's new chipset impresses. In many tests, it outperformed the A15 Bionic chip powering the iPhone 14. That's a pretty significant development, even if the A16 Bionic in the iPhone 14 Pro models still out-muscles the Snapdragon 8 Gen 2 in a number of tests. Our big impression: the gap between Snapdragon and Apple's chip is closing, and that bodes well for the Galaxy S23.
Past Galaxy S phones have used Exynos chips in markets outside the U.S. But Qualcomm has indicated that it's going to exclusively provide Snapdragon silicon to the Galaxy S23 lineup. Still, that hasn't silenced reports, Samsung is working on a new Exynos chip.
Swipe to scroll horizontally
| | | | |
| --- | --- | --- | --- |
| Phone | Processor | Geekbench 5 single-core score | Geekbench 5 multicore score |
| Qualcomm Snapdragon 8 Gen 2 Reference Design | Snapdragon 8 Gen 2 | 1,500 | 5,249 |
| Samsung Galaxy S22 Ultra | Snapdragon 8 Gen 1 | 1,240 | 3,392 |
| Apple iPhone 14 Pro Max | A16 Bionic | 1,882 | 5,333 |
| Apple iPhone 14 | A15 Bionic | 1,727 | 4,553 |
| Google Pixel 7 Pro | Tensor G2 | 1,060 | 3,046 |
| Samsung Galaxy Z Fold 4 | Snapdragon 8 Plus Gen 1 | 1,328 | 3,831 |
Looking at rumors beyond the chipset, it seems as if Samsung will only offer 8GB of RAM in the Galaxy S23 and Galaxy S23 Plus, as it did with the Galaxy S22 and Galaxy S22 Plus. That didn't stop us liking the Galaxy S22 series, even when rivals appeared with more RAM by default.
That said, the RAM used in the Galaxy S23 series could be the latest LPDDR5X standard, giving it faster performance than phones using equivalent amounts of LPDDR5 RAM.
The good news is that the Galaxy S23 series is tipped for 256GB of storage for all three models. This would be double the Galaxy S22 and a big step forward. The same leak says that the S23 and S23+ will feature 8GB of RAM but that the S23 Ultra will come with 12GB.
However, a new rumor from Ice Universe claims there'll be a base 128GB Galaxy S23 and it will have slower storage, due to it using the older UFS 3.1 standard, rather than the UFS 4.0 standard other Galaxy S23 phones will get. In real-world terms, this could mean app load more slowly on the 128GB version of the Galaxy S23.
Nevertheless, all that overall performance means heat, which the Galaxy S23 will have to dissipate with internal cooling mechanisms. According to one source, the Galaxy S23 Ultra will get a full-fat vapor chamber cooling system like the Galaxy S22 Ultra, while the Galaxy S23 Plus gets an inferior heatpipe system. The Galaxy S22 meanwhile won't have anything beyond the typical thermal paste and graphite tape that we see in all premium smartphones.
The Galaxy S23 Ultra specifically could also get audio, microphone and camera focus and anti-shake upgrades, according to a new source, on top of everything else the Galaxy S23 and S23 Plus get.
Samsung Galaxy S23 satellite communication
A reputable report claims the Samsung Galaxy S23 range could get satellite communication for handling emergency messaging when a phone is out of traditional cell signal.
Sounds familiar? That's because Apple introduced Emergency SOS via Satellite communications with the iPhone 14. And it look like Samsung will ape its smartphone rival as, according to Korean site ET News (opens in new tab), Samsung will be teaming up with Iridium Communications and its 66 low-orbit satellites to provide similar last-resort contact in an emergency.
As with the iPhone 14, using satellite communications won't be like connecting via your regular network. Just as Apple only allows emergency SOS text messages and location sharing via the Find My app, Samsung's implementation will reportedly be limited to SMS and low-resolution image sharing. The latter, presumably, to help pinpoint your exact location by sharing images of what identifiable sights you can see nearby.
Samsung Galaxy S23: Battery and charging speed
In terms of battery, the Samsung S23 Ultra is tipped to get the same battery as the S22 Ultra (from multiple sources) and the S21 Ultra — which is a 5,000 mAh one. The saving grace could be the rumored Snapdragon 8 Gen 2 chip that could be seen in the phone that could go a long way in helping, with a boost to power-management features.
The base variant, the Galaxy S23 is tipped to get a slight battery increase. One report (opens in new tab) mentions that the phone could get a 5% battery capacity increase compared to the Galaxy S22. Meanwhile the S23 Plus may also get an increase, up to 4,700 mAh from the 4,500 mAh battery in the S22 Plus.
FCC listings for devices matching the description of the Galaxy S23 and Galaxy S23 Plus echo these battery rumors. According to those listings, the S23 is getting a 3,900 mAh battery while the S23 Plus will run on a 4,700 mAh power pack. That same listing also confirms the presence of a Qualcomm chipset, which we assume to be the Snapdragon 8 Gen 2.
Speaking of battery life, a new "light" performance mode has been tipped for the Samsung Galaxy S23 range. This mode will reportedly reduce the performance of the processor to not only keep it from sucking up extra electrical juice, but also keep it cooler, and thus help to extend overall battery life.
The new design of the Snapdragon 8 Gen 2 chipset rumored for the S23 series may also help with efficiency, particularly when compared to Exynos Galaxy S22 models.
As for charging speed, the Galaxy S23 may sport the same 25W charging speed as the Galaxy S22, and the Galaxy S23 Plus and S23 Ultra the same 45W charging speed as their predecessors, according to leaker Ice Universe. It looks like Samsung's keeping charging as a distinction between the base model and the pricier versions in place.
Samsung Galaxy S23: What we want to see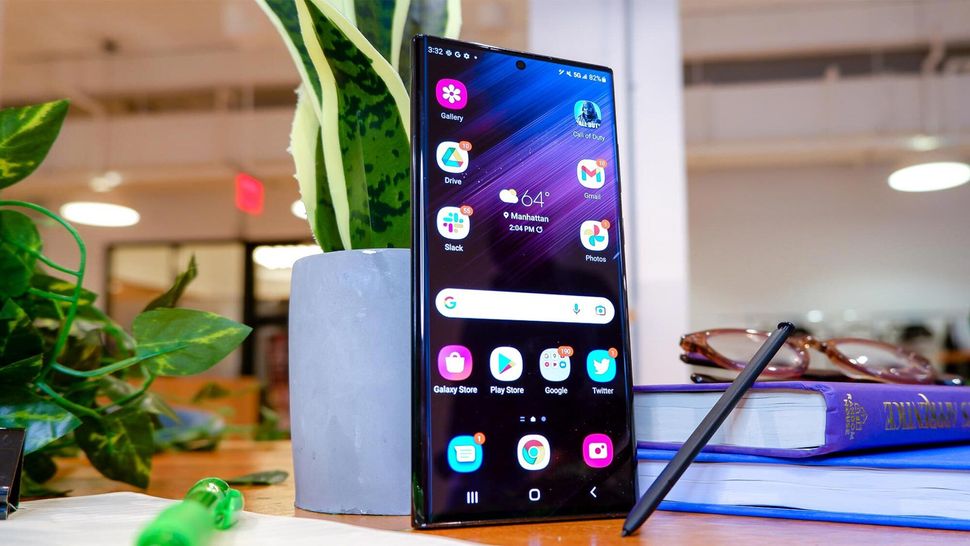 With the launch date for the Galaxy S23 now in sight, it's time to focus on what we're hoping to see from the Galaxy S23 family when Samsung take to the stage on February 1.
Better battery life
The battery life on all three Galaxy S22 models is, in a word, disappointing. Even the Galaxy S22 Ultra with its 5,000 mAh power pack couldn't last as long as phones like the OnePlus 10 Pro or iPhone 13 Pro Max in the Tom's Guide battery life test. The mid-range Galaxy A53 doesn't have stellar battery life, either.
Samsung might be competing with the OnePlus 11 Pro, which is also arriving in February 2023, so the Galaxy S23 will need to do better with battery life. Shrinking the power packs from the Galaxy S21 to the Galaxy S22 (3,700 mAh versus 4,000 mAh) and Galaxy S22 (4,500 mAh versus 4,800 mAh) was not a wise decision and obviously hurt both phones in testing.
Better cooling
It's no secret by now that the Snapdragon 8 Gen 1 chip runs hot. This causes it to hit throttling problems, especially in intense games. Samsung also got caught intentionally throttling some apps to preserve system performance. While the move ultimately ended up as shady, or downright heinous for some, it proved one point: the Galaxy S22 needed better cooling.
The OnePlus 10 Pro features a new cooling system that makes the phone noticeably more comfortable after long gaming sessions than the Galaxy S22 Ultra in my experience. We're not asking for something on the level of the best gaming phones, but the S22 can get really hot. We hope the rumored cooling system in the Galaxy S23 fixes this.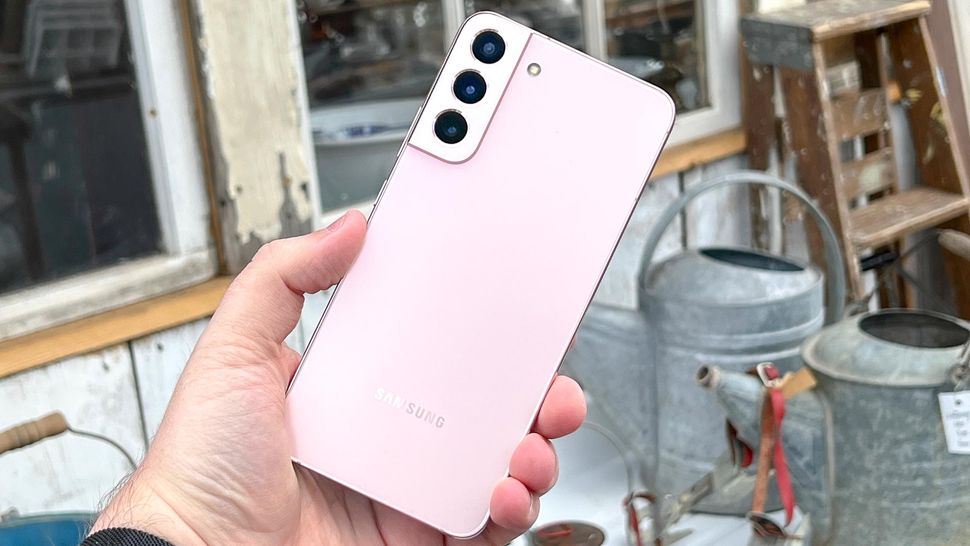 Snapdragon or better Exynos
Look, we're all for breaking Qualcomm's near monopoly on Android phones in some parts of the world. The strongest performers out of all of the best Android phones use Snapdragon chips. While Apple Silicon is still miles ahead in some ways, Samsung's Exynos processors are inferior to Qualcomm in many others.
We all had high hopes for the flagship Exynos 2200 with its AMD-powered graphics, but the chip ultimately proved lackluster at best. Samsung either needs to figure out why Exynos chips lag behind Snapdragons, or it needs to give up and use Snapdragons everywhere. Given what we've seen from the Snapdragon 8 Gen 2, the latter option may be the wiser one.
Continuous zoom
One problem with telephoto lenses on smartphones is that you either use the full optical zoom or get stuck with digital that fills in the gaps. Rumors surrounding the Galaxy S22 Ultra suggested that Samsung was going to introduce continuous zoom, where the phone could go from 1x to 10x and all of the spots between smoothly.
We want to see Samsung introduce this on all three Galaxy S23 models, though we have a feeling the feature might be an Ultra exclusive if it ever materializes.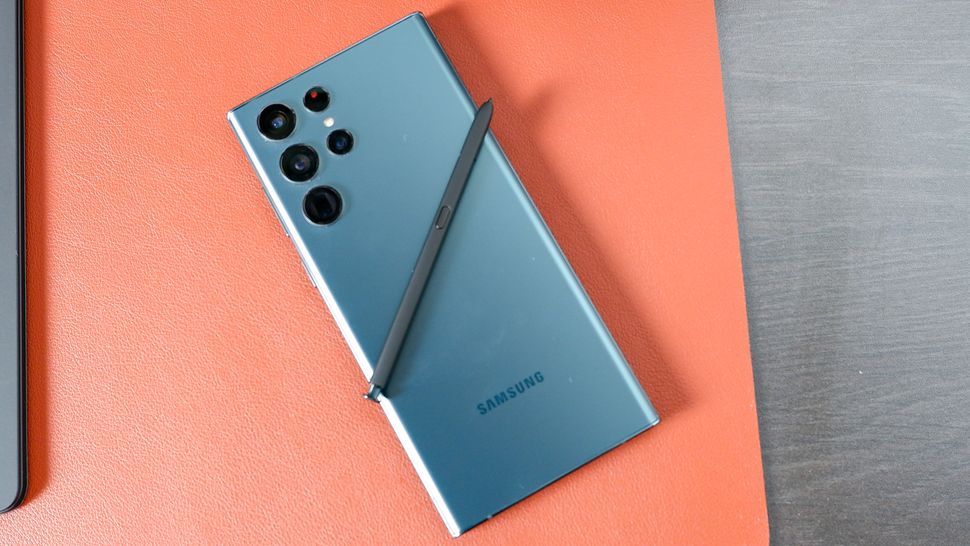 Better model differentiation
Let's face it, the Galaxy S22 and Galaxy S22 Plus are pretty boring. They look just like their predecessors, without many new features. The biggest change involved improved "nightography" for low-light photos, but all of Samsung's efforts clearly went into the most expensive Galaxy.
While understandable, we'd really like to see the Galaxy S23 and Galaxy S23 get something that makes them more than iterative upgrades. Whether it's a fresh design, stronger cameras, or display refresh rates that actually dip to 10Hz — since the Galaxy S22 and Galaxy S22 Plus did, in fact, feature a minimum of 48Hz instead of the 10Hz Samsung initially advertised.
We just don't want the Galaxy S23 and Galaxy S23 Plus to bore us. The Galaxy S23 Ultra though should be anything but boring.