After months of anticipation and leaks, the Oculus Quest 2 is official. This follow up to Oculus' popular standalone headset looks to deliver even better immersion with more powerful guts packed into a sleek new design.
On top of its new sleek white design, the Quest 2 packs a speedier 90Hz refresh rate, a better resolution and even costs less than its predecessor. Here's everything you need to know about the Oculus Quest 2, including the headset's price, release date, specs and more.
Oculus Quest 2 cheat sheet: What you need to know
What it is: The follow-up to Oculus's standalone VR headset, the Oculus Quest.
Release date: October 13
Price: $299
Oculus Quest 2 release date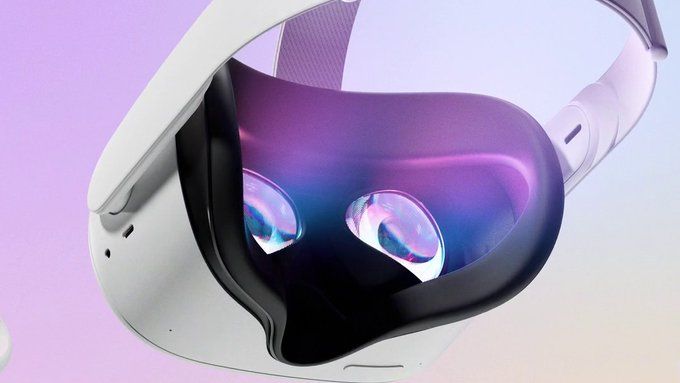 The Oculus Quest 2 launches on October 13. You can pre-order one starting today (Sept. 16) from Oculus as well as major retailers.
Oculus Quest 2 price
The Oculus Quest 2 starts at $299 for the 64GB version, and costs $399 for a 256GB variation. That's a pretty aggressive price, especially when you consider that the original Quest launched at $399.
Here's how you can pre-order the Oculus Quest 2.
Oculus Quest 2 specs
CPU: Qualcomm Snapdragon XR2
RAM: 6GB
Resolution: 1832 x 1920 per eye
Refresh rate: 90 Hz
Storage: 64GB / 256GB
Nearly all of the Quest 2's specs were revealed early on Facebook's Blueprint website before being announced officially, showing off what looks like a major upgrade for Oculus' headset. The VR headset will get a Snapdragon XR2 processor, which should be a marked step up from the Snapdragon 835 on the original.
Other key upgrades include 6GB of RAM (up from 4GB), 256GB of onboard storage and a 50 percent increase in pixels per eye with a 1832 x 1920 resolution for each eye. The headset also gets a 90Hz refresh rate bump from the original's 72Hz.
Oculus also says that the headset is 10% lighter to make it more ideal for long game sessions. Additionally, Quest 2 supports a built-in IPD (interpupilary distance) adjustment mechanism to let you easily adjust the lens to your liking.
Oculus Quest 2 controllers
The Oculus Quest 2 includes an improved version of the Oculus Touch controllers that debuted with the original model. The new controllers promise more efficient tracking for when you're fighting or climbing in-game, and aim to offer four times the battery life as the original controllers.
The Quest 2 will also support additional accessories, including the Elite Strap with Battery to double the headset's endurance while giving you better ergonomics. There's also a Fit Pack with swappable face covers to fit different face shapes and sizes.