Even with all of its issues, this ever-growing list of the best Netflix shows is a key reason why Netflix stays high on our best streaming services list. Even when they lose something, a new title joins the ranks.
When it comes time to pick the best shows on Netflix, we start by doing the dirty work of watching a lot of the shows that are new on Netflix. That said, there's always a strong chance Netflix's new arrivals land on our guide for what to watch this weekend, which has new shows and movies.
Want to make the most of your account? You might want to check out our Netflix hacks: 7 tips and tricks for saving money if you're feeling like Netflix costs too darn much after the price increase. You can also check out Netflix's secret codes that can unlock new categories for you.
Best Netflix shows: Editor's pick
Bodies (Netflix)
The premise of this thriller is pretty wild: Four detectives in four different time periods find the same dead body in a London alleyway. In 2023, DS Shahara Hasan (Amaka Okafor) stumbles upon it during a foot chase; in 1941, Whiteman (Jacob Fortune-Lloyd) gets a mysterious call to go to Longharvest Lane; in 1890, it's Hillinghead (Kyle Soller) who's called to the scene; and in the future, 2053, an electric car problem leads Maplewood (Shira Haas) to find the body. Despite being separated by decades, their investigations are connected.
Cast: Jacob Fortune-Lloyd, Shira Haas, Amaka Okafo,r Kyle Soller, Stephen Graham
Seasons: 1
Year: 2023
Genre: Sci-fi crime drama
Rotten Tomatoes score: 82%
Watch now
The Fall of the House of Usher
Mike Flanagan has delivered another handful of spine-tingling tale, this one based on the works of Edgar Allan Poe. The miniseries follows siblings Roderick and Madeline Usher in several timelines. As elders, they are the fictionalized version of the real-life Sacklers — ruthless owners of a pharmaceutical company that profited off an opioid that has caused many deaths. Pursued by investigators for decades, they've managed to evade prosecution. But when Roderick's six children begin dying, the Ushers find control over their empire slipping.
Cast: Carla Gugino, Bruce Greenwood, Mary McDonnell, Henry Thomas
Seasons: 1
Year: 2023
Genre: Horror drama
Rotten Tomatoes score: 90%
Watch now
Lupin
Need a getaway and a thrill? Then it's time to tag along with Assane Diop, a thief inspired by the fictional 'gentleman thief' Arsène Lupin. Diop's whole life has been a series of moments where he saw his family being poorly treated by the rich. So he does what all daring menaces to high society do: set out for revenge. His target? The art, jewels and cash owned by the wealthy.
Cast: Omar Sy, Ludivine Sagnier, Clotilde Hesme
Seasons: 3
Year: 2021
Genre: Crime drama
Rotten Tomatoes score: 97%
Watch now
Best Netflix shows: Dramas
The Crown
Claire Foy and Matt Smith (Doctor Who) garnered praise from critics and audiences alike for their portrayals of Queen Elizabeth II and Philip the Duke of Edinburgh in the first two seasons of The Crown that made it a must for our list of best Netflix shows. The Crown season 5, which added Elizabeth Debicki and Dominic West as Diana and Charles, just arrived, and has us excited for The Crown season 6, its final run.
Season 6 will add Ed McVey as Prince William, Meg Bellamy as Kate Middleton and Luther Ford as Prince Harry.
Cast: Olivia Colman, Claire Foy, Vanessa Kirby
Seasons: 6
Year: 2016–present (ongoing)
Genre: Drama
Rotten Tomatoes score: 90%
Watch now
Better Call Saul
With Better Call Saul season six's recent arrival, one of the best shows on Netflix (heck, one of the best shows of the last decade) is finally complete. Originally airing last year on AMC — where cord-cutters couldn't get it — Better Call Saul is one of Tom's Guide's favorite shows in recent memory. So, if you've never started Better Call Saul, now's the perfect time.
This Breaking Bad prequel/spinoff focuses on slick, shady lawyer Saul Goodman (Bob Odenkirk), but it begins back when he's small-time lawyer Jimmy McGill — who doesn't work with or for the drug cartels yet. While the series takes its moments showing moments "after" Breaking Bad, it's all about the moments that send McGill into the wrong side of the law.
While co-star Rhea Seehorn, who plays Jimmy's friend and colleague Kim Wexler, wasn't one of the original main cast members, her performance became central to the series.
Cast: Bob Odenkirk, Rhea Seehorn, Michael McKean, Jonathan Banks
Seasons: 6
Year: 2015–2022
Genre: Drama
Rotten Tomatoes score: 97%
Watch now
Maid
If you haven't seen Maid, but can enjoy TV when it's rivetingly tense, you need to open your eyes to one of the best shows on Netflix. Alex (Margaret Qualley, in the performance of a lifetime), is trying to escape an emotionally abusive relationship with her husband Sean (Nick Robinson), and take her young daughter (Rylea Neveah Whittet) with her.
And she does so in the middle of the night, in the first of many chaotic moments. Trying to make it on her own, Alex struggles to find work, and has to settle for being a maid. Her mother Paula (Andie MacDowell, Qualley's real-life mother) doesn't help at all, as she's the most unstable person in this story, and often takes Sean's side.
Maid swings back and forth between heartwarming energy and bleak moments that will make it difficult to binge. That said, I somehow actually watched it all in a weekend, and came out the other side amazed. I'm hoping we get more like this from Netflix some day. – Henry T. Casey
Cast: Margaret Qualley, Andie MacDowell, Nick Robinson, Raymond Ablack, Billy Burke, Rylea Neveah Whittet, Anika Noni Rose, BJ Harrison
Seasons: 1 (10 episodes)
Year: 2021
Genre: Drama
Rotten Tomatoes score: 94%
Watch now
You
It's time to meet You, your next guilty pleasure binge watch. A thrilling drama, You is the talk of social media these days thanks to how much the show plays with our own addictions to Instagram and other apps. It focuses on a bookstore manager named Joe, who falls in love with/stalks the heck out of Beck (Elizabeth Lail), a grad student. One of the best shows on Netflix, and one with a strong following, You season 4 is currently on break, as Part 1 arrived on February 10, 2023, and You season 4 part 2 arrives on March 10, 2023.
Cast: Victoria Pedretti, Penn Badgley, Elizabeth Lail
Seasons: 4
Year: 2018–2023 (ongoing)
Genre: Drama
Rotten Tomatoes score: 90%
Watch now
Squid Game
Korean thriller/drama Squid Game has captured Netflix in a nine-episode run that has everyone asking questions left and right. The series revolves around chauffeur Seong Gi-hun, who is broke and finds himself involved in a mysterious series of children's games run by masked guards, for a ₩45.6 billion prize. Squid Game is one of the best shows on Netflix not just for how well it's made, but for how its intriguing cast of characters will send you rooting for people you might not have before. Squid Game season 2 is confirmed, and we can't wait.
Cast: Lee Jung-jae, Park Hae-soo, Jung Ho-yeon, O Yeong-su
Seasons: 1 season (9 episodes)
Year: 2021 – ongoing
Genre: Thriller/drama
Rotten Tomatoes score: 94%
Watch now
Ginny and Georgia
Young parents often lead to dramatic lives, and such is the case with Georgia Miller, who's ended her years of a nomadic lifestyle only to find more chaos. Her daughter, 15-year-old Ginny, can't escape her mother's past either. A second season of this popular series — often ranked in the top shows on Netflix — is inevitable, as it ended on a cliffhanger built for more stories. And Ginny and Georgia season 3 is to be confirmed.
Cast: Brianne Howey, Antonia Gentry, Diesel La Torraca, Scott Porter, Sara Waisglass
Seasons: 2
Year: 2021 – Present
Genre: Drama
Rotten Tomatoes score: 68%
Watch now
From Scratch
This cross-cultural love story is half cute, lighthearted romp and half serious, tear-jerking drama. Amy (Zoe Saldaña) is a college dropout pursuing her artistic dreams in Florence, Italy. There, she meets and falls in love with handsome Sicilian chef Lino (Eugenio Mastrandrea). After a whirlwind romance, Lino follows Amy to Los Angeles to turn their fling into a real relationship, with all the attendant complexities involving families and careers. Still, their passion for each other prevails — until a health crisis completely upends their lives.
Cast: Zoe Saldaña, Eugenio Mastrandrea, Danielle Deadwyler, Keith David, Lucia Sardo
Seasons: 1 (8 episodes)
Year: 2022
Genre: Romantic drama
Rotten Tomatoes score: 92%
Watch now
Cobra Kai
Yes, almost unbelievably, Cobra Kai — the Karate Kid spin-off show that debuted on YouTube Premium and is now on Netflix — is great. The series stays rooted to the original concept and characters, beginning with Johnny Lawrence re-opening the Cobra Kai dojo as a way to try and right his erring ways. Meanwhile, Daniel LaRusso may be thriving professionally, but he's still dealing with the absence of Mr. Miyagi. It's been announced that Cobra Kai season 6 will be the final season of the series, but spinoffs are already rumored.
Cast: Ralph Macchio, William Zabka, Courtney Henggeler, Xolo Maridueña
Seasons: 5
Year: 2018 – 2022 (ongoing)
Genre: Comedy/drama
Rotten Tomatoes score: 95%
Watch now
The Queen's Gambit
Believe it or not, chess is en vogue once more. In The Queen's Gambit, Anya Taylor-Joy (Emma) stars as Beth Harmon, a prodigious master of the chessboard who wants to be the very best in the world. Not only does Taylor-Joy captivate on-screen, but this is a beautifully shot show that's already earned think-pieces about its gorgeously designed spaces.
Cast: Anya Taylor-Joy, Bill Camp, Marielle Heller
Seasons: 1 (7 episodes)
Year: 2020
Genre: Drama
Rotten Tomatoes score: 100%
Watch now
Money Heist (La Casa de Papel)
If you're looking for an intense and action-packed crime series, check out the greatest heists this side of Danny Ocean. The beautifully-shot series tracks the crews led by The Professor, who aims to take rob the Royal Mint of Spain and the Bank of Spain. This Spanish-language show zigs and zags all over the place, with flash-backs and time jumps to keep you on your toes. You even have to be concerned with the ol' "unreliable narrator" conceit, which adds even more intrigue. The series just ended, so you can binge it all now!
Cast: Úrsula Corberó, Álvaro Morte, Itziar Ituño, Pedro Alonso
Seasons: 2 seasons (in 5 parts)
Year: 2017 - 2021
Genre: Crime
Rotten Tomatoes score: 95%
Watch now
Ozark
For us, at first, Ozark suffered from what I like to call "Didn't we just watch this?" Syndrome. Jason Bateman and Laura Linney star as "Marty" and Wendy Byrde, who get into the dark, seedy underworld to make ends meet. While early reviews were mixed, season 3 gives a giant stage for Laura Linney to thrive on screen. One of the biggest shows ending in 2022, Ozark is without a doubt one of the best shows on Netflix.
Cast: Jason Bateman, Laura Linney, Julia Garner
Seasons: 4
Year: 2017–2022
Genre: Crime drama
Rotten Tomatoes score: 81%
Watch now
Mindhunter
Thought we had enough crime dramas? Think again. Mindhunter brought cinema-quality visuals and strong character development to the genre, and took us back in crime to the 1970s as police began to track serial killers. Excellent acting and moody writing help make it one of the best Netflix series. Frustratingly, Mindhunter has apparently been put on an indefinite hiatus, so we don't know if or when season 3 will happen.
Cast: Jonathan Groff, Holt McCallany, Anna Torv
Seasons: 2
Year: 2017–2019
Genre: Crime drama
Rotten Tomatoes score: 97%
Watch now
Peaky Blinders
The first five seasons of Peaky Blinders has spanned a decade of crime drama in Birmingham, England. The series, driven by Cillian Murphy (28 Days Later) starring as the upwardly criminal Tommy Shelby, started off slow but currently moves at a breakneck pace. And Peaky Blinders the show is finally over, as season 6 just hit Netflix. A movie is to follow.
Cast: Cillian Murphy, Tom Harper, Iddo Goldberg
Seasons: 6
Year: 2013–2022
Genre: Crime drama
Rotten Tomatoes score: 92%
Watch now
Breaking Bad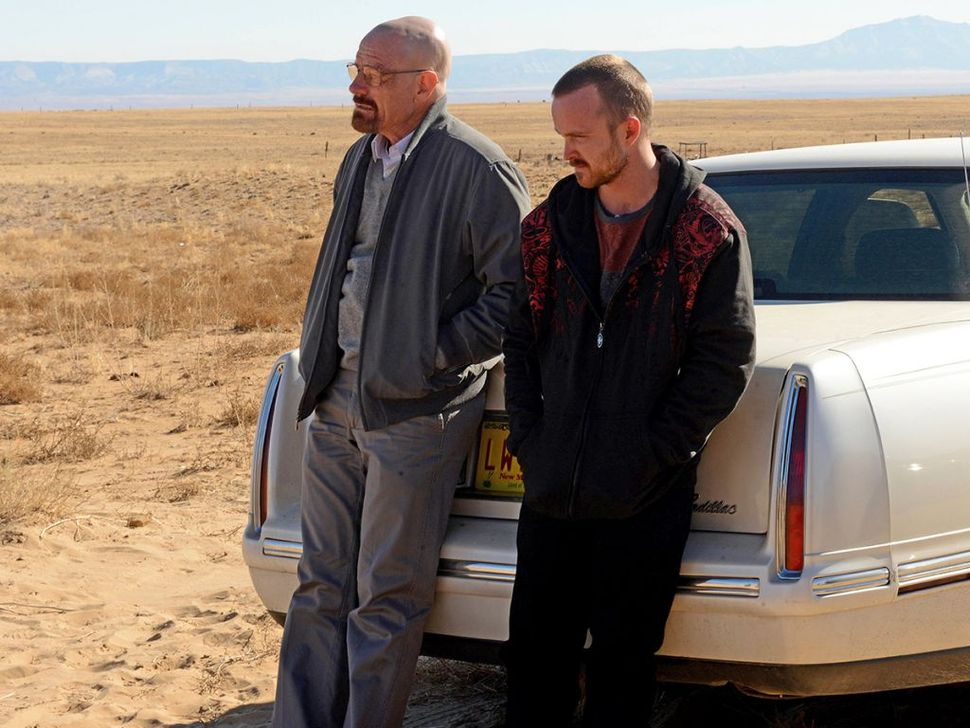 Breaking Bad is a story about disease, drugs, family, profit, power and much, much more. High school chemistry teacher Walter White needs money for his cancer treatment, and realizes he can profit from scientific know-how by cooking meth. Breaking Bad is not just one of the best Netflix shows, but one of the top series ever.
Cast: Bryan Cranston, Aaron Paul, Anna Gunn, RJ Mitte
Seasons: 5
Year: 2008–2013
Genre: Drama/Crime
Rotten Tomatoes score: 96%
Watch now
Best Netflix shows: Comedies
Never Have I Ever
This funny, sharp, heartwarming coming-of-age dramedy is what we need right now. Co-created by Mindy Kaling and inspired by her own upbringing, Never Have I Ever focuses on the very charming Devi (Maitreyi Ramakrishnan), an Indian-American high school sophomore who's trying to have a normal American teen experience.
Never Have I Ever ended its run in excellent fashion, with a heartfelt finale. We rarely see show depict the end of high school as well as NHIE just did.
Cast: Maitreyi Ramakrishnan, Poorna Jagannathan, Ramona Young
Seasons: 4
Year: 2020 - 2023
Genre: Comedy
Rotten Tomatoes score: 87%
Watch now
Insecure
Yes, Netflix has an HBO show. It's a weird world right now, but audiences are winning here. Issa Rae's Insecure is both her and on Max, meaning more people that ever can meet long-time friends Issa (Issa Rae) and Molly (Yvonne Orji), and watch them struggle through their late 20's.
Partially based on Rae's previous web series Awkward Black Girl, Insecure dives into the contemporary Black experience through its creator's sense of humor. The series begins with relationship issues, and expands out to cover a wider gamut of topics.
Cast: Issa Rae, Yvonne Orji, Jay Ellis, Lisa Joyce
Seasons: 5
Year: 2016–2021
Genre: Comedy
Rotten Tomatoes score: 97%
Watch now
BEEF
Rage is best served in a binge-watch of Netflix's BEEF, a dark comedy about that space inside of helplessness where anger blossoms. This A24 series stars Steven Yeun as Danny, a contractor who just so happened to be on the wrong side of a moment of frustration with houseplant business owner Amy (Ali Wong). And while their anger is seemingly infinite, it's also somehow hilarious.
Beef takes on every single fad in sight, from crypto trading to the weird things rich people pay for. All while Amy's incredibly eager to sell her business and Danny's financials are in dire condition.
We love BEEF not just for these outrageous performances, but for the bizarre moments that Lee Sung Jin finds as he explores mental health, class differences and the Asian American experience. And, somehow, BEEF found a way to make guns funny. – Henry T. Casey
Cast: Ali Wong, Steven Yeun, Joseph Lee, David Choe, Young Mazino, Ashley Park, David Choe, Patty Yasutake, Maria Bello
Seasons: 1 (10 episodes)
Year: 2023
Genre: Dark comedy
Rotten Tomatoes score: 99%
Watch now
Russian Doll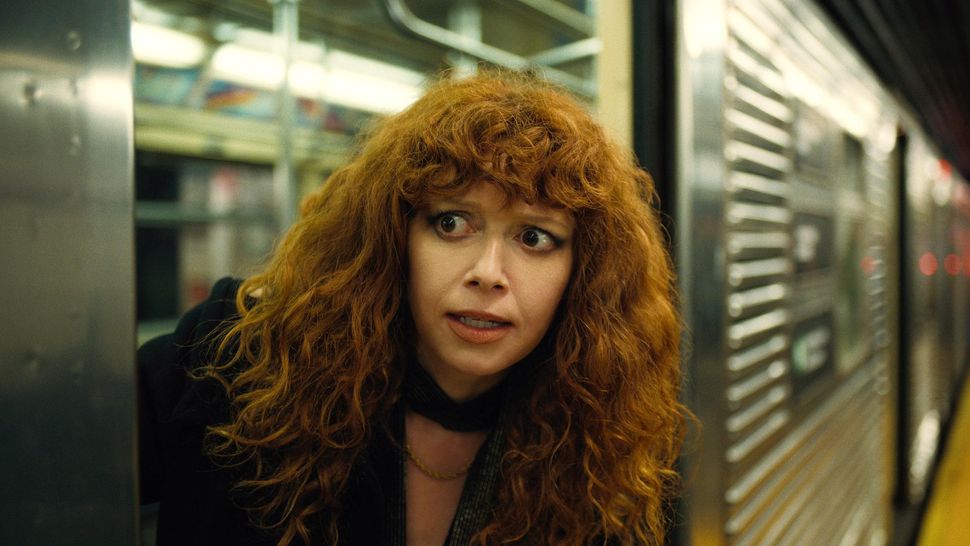 The first thing you should know is that Russian Doll is the funny and emotional the series that Natasha Lyonne (its star, co-creator, writer, and director) has long since deserved, as she's spent most of her career as a co-star and not a lead. Its twisting, tricky premise is so good that we won't say anything else. Russian Doll's originality makes it one of the best shows to watch on Netflix. And after a mind-bending second season, we're eagerly awaiting news about Russian Doll season 3.
Need more Natasha Lyonne? Check out Peacock's Poker Face.
Cast: Natasha Lyonne, Greta Lee, Yul Vázquez
Seasons: 2
Year: 2019 – 2022 (ongoing)
Genre: Comedy/Drama
Rotten Tomatoes score: 97%
Watch now
I Think You Should Leave With Tim Robinson
Netflix's best comedy series just got better as I Think You Should Leave season 3 returned with another series of ultimately quotable sketches. That said, some of the funniest moments this season are all about co-creator Tim Robinson's physical performances. Simply failing to use VR properly in the second episode of the season led to some of the funniest expressions of the whole series (one of the best Netflix comedies).
And while each season isn't that long, it's ultimately rewatchable. I've often pondered if I should cancel Netflix for a specific month, but I Think You Should Leave is the first show that's made me realize I actually need Netflix. That's how often I rewatch it. – Henry T. Casey
Cast: Tim Robinson, Andy Samberg, Ashleigh Nicole Johnson
Seasons: 3
Year: 2019 - 2023 (ongoing)
Genre: Comedy
Rotten Tomatoes score: 90%
Watch now
Key & Peele
As much as we love I Think You Should Leave, it's hard to argue with Key & Peele as the best sketch comedy series of the last decades. The series allowed modern horror auteur Jordan Peele and collaborator Keegan-Michael Key to break out as comedy geniuses. Not only do the two show the humor in the world through their bi-racial vantage points, but their takes on awkward masculinity are second to none.
Cast: Jordan Peele, Keegan-Michael Key
Seasons: 3 (Netflix doesn't have seasons 4 and 5)
Year: 2012–2013
Genre: Sketch comedy
Rotten Tomatoes score: 98% (average for seasons 1-3)
Watch now
Cunk on Earth
Cunk on Earth is a send-up of every single pretentious anthropology documentary series that featured a host who took themselves far too seriously. It gains its title from host Philomena Cunk (played by Diane Morgan), a slightly dimwitted presenter who goes around interviewing experts and testing their levels of politeness who's a little dimwitted. Or maybe she really loves to make to her interviewees confused.
The product of the minds of Morgan and writer Charlie Brooker (Black Mirror), Cunk On Earth is ripe for comparisons to the works of Sasha Baron Cohen. That said, we see the character of Ms. Cunk as a more lovable scamp. Because while Morgan also has excellent comedic timing, Cunk spares its audience from gross-out physical comedy.
Cast: Diane Morgan, Paul Bahn, Martin Kemp, Nigel Spivey, Shirley Thompson
Seasons: 1 (5 episodes)
Year: 2023
Genre: Mockumentary
Rotten Tomatoes score: 100%
Watch now
Dead to Me
As bleak as the dark comedy Dead to Me — which is about women who become friends over one of their husband's death — gets, it's still one of the best shows on Netflix. Yes, Jen (Applegate) begins the series in mourning over her husband Ted's death. Fortunately, she soon meets Judy (Cardellini) at a support group. Unfortunately, their bond is rather complicated for reasons best kept secret until you watch.
Stars: Christina Applegate, Linda Cardellini, James Marsden, Max Jenkins, Sam McCarthy, Luke Roessler
Seasons: 3
Years: 2019-2023
Genre: Dark comedy
Rotten Tomatoes score: 90%
Watch now
Derry Girls
Derry Girls is yet another show that proves subtitles are worth the work. This comedy series focuses of a group of rebellious teenage girls in Derry (in Northern Ireland), and the background for the series is the tumultuous time in the early 1990's known called The Troubles. These girls and their families may have thick accents, but you'll come to love them once you get to know them.
Stars: Saoirse-Monica Jackson, Louisa Harland, Ian McElhinney, Kathy Kiera Clarke, Nicola Coughlan
Seasons: 3
Years: 2018-2022
Genre: Comedy
Rotten Tomatoes score: 94%
Watch now
Seinfeld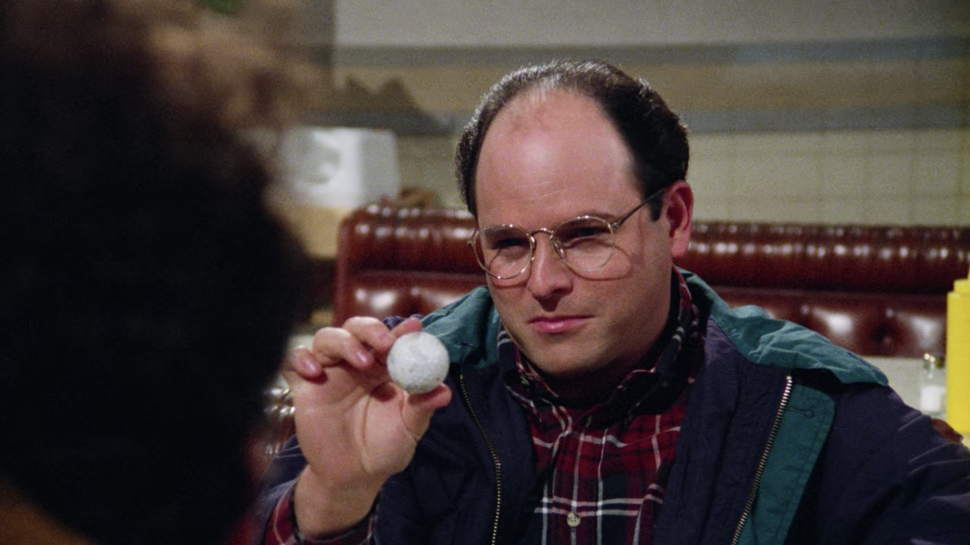 What can you say about the show about nothing that hasn't already been said before? Well, now that it's on Netflix, you can yadda-yadda-yadda all you want while you re-discover one of the most loved television shows of all time. Sitting pretty in the Mt. Rushmore of sitcoms, these tales of four selfish New Yorkers are as influential as TV gets, with "sponge-worthy" coming back into conversations as we wonder if someone or an event is "rapid test-worthy."
Cast: Jerry Seinfeld, Julia Louis-Dreyfus, Jason Alexander, Michael Richards
Seasons: 9
Year: 1989 – 1997
Genre: Sitcom
Rotten Tomatoes score: 89%
Watch now
The Baby-Sitters Club
This long-awaited series adaptation of the much loved YA book series is sweet, positive, heartwarming — without being cloying or mushy. It takes the familiar story of a group of young teens who start a babysitting service and adds modern elements like social media and smartphones. But the essential themes remain the same: friendship, compassion, loyalty, forgiveness and understanding. Sadly, Netflix canceled The Baby-Sitters Club, so we won't get season 3.
Cast: Sophie Grace, Malia Baker, Momona Tamada, Shay Rudolph
Seasons: 2
Year: 2020 - 2021
Genre: Comedy
Rotten Tomatoes score: 94%
Watch now
Community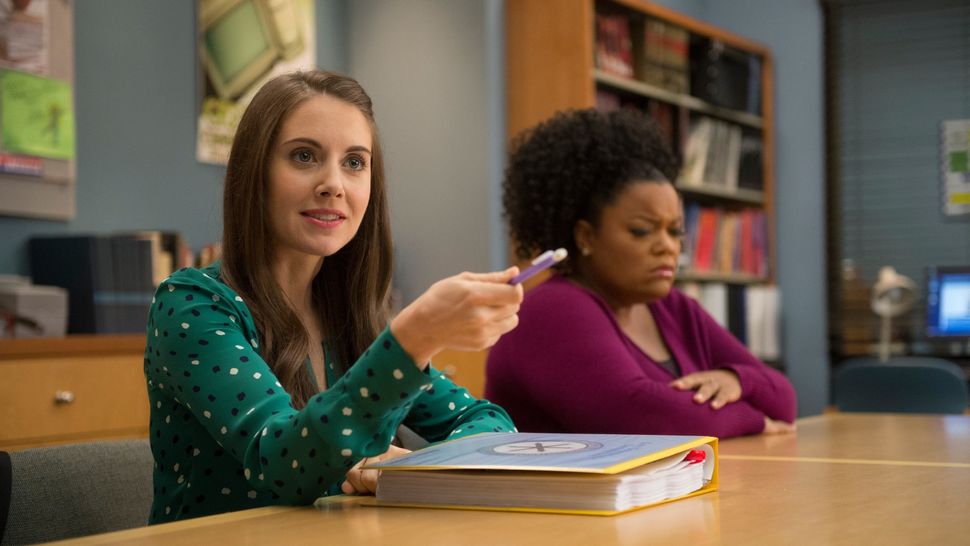 Community is the product of Dan Harmon (Rick & Morty), and focuses on a study group at Greendale Community College that's founded by the slacker lawyer Jeff Winger (Joel McHale), who is disbarred from practicing law and trying to get laid. Allison Brie and Donald Glover thrive as Annie and Troy. Community is not just one of the best shows on Netflix right now, it's one of the best sitcoms of its generation. Also, get ready to pop pop, the Community movie is real!
Cast: Joel McHale, Alison Brie, Gillian Jacobs, Donald Glover
Seasons: 6
Year: 2009–2015
Genre: Comedy
Rotten Tomatoes score: 88%
Watch now
Dear White People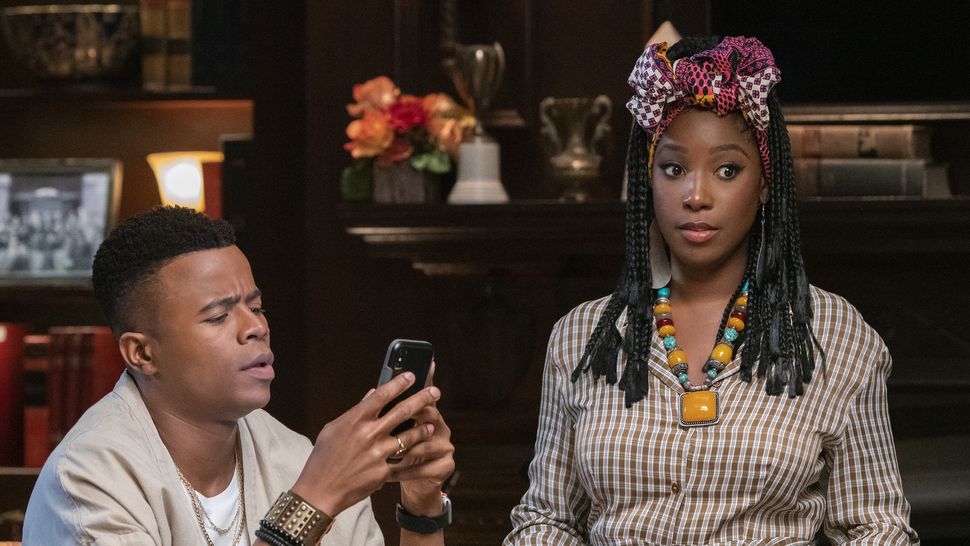 If you've wondered where the hilarious satire has gone, you may have let Dear White People fly under your radar. The series focuses on race relations in America, providing view points from a college campus that has a terrible history and is still not where it should be yet — much like this country itself.
Cast: Tyler James Williams, Tessa Thompson, Dennis Haysbert
Seasons: 4
Year: 2017–2021 (ongoing)
Genre: Comedy
Rotten Tomatoes score: 91%
Watch now
Sex Education
Yes, somehow we're still getting great shows about pubescent life. Gillian Anderson and a cast of excellent young actors shake up the format, with the former Scully co-starring as the Dr. Jean F. Milburn, a sex therapist and mother of Otis, who's only surviving a sexually-charged high school with the help of his friends. Sex Education season 3 just dropped, and it's a return to form — while Sex Education season 4 is already confirmed!
Cast: Asa Butterfield, Gillian Anderson, Ncuti Gatwa
Seasons: 3
Year: 2019–2021 (ongoing)
Genre: Comedy
Rotten Tomatoes score: 90%
Watch now
Grace and Frankie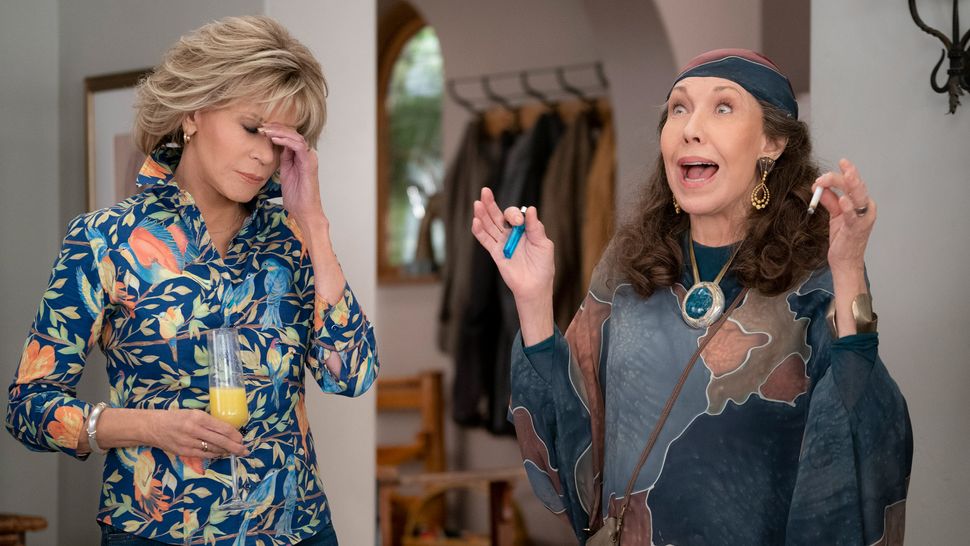 An excellent odd-couple comedy, Grace and Frankie gives Jane Fonda and Lily Tomlin starring roles with a lot of great one-liners. The series begins with a life-shattering moment as Frankie and Grace (Tomlin and Fonda) discover that their husbands are leaving them. Soon, the natural enemies slowly become friends. The series concluded after a long-awaited final set of season 7 episodes.
Cast: Jane Fonda, Lily Tomlin, Martin Sheen
Seasons: 7
Year: 2015–2022
Genre: Comedy
Rotten Tomatoes score: 89%
Watch now
Glow
Women's wrestling — heck, all pro wrestling — has historically been laughed at, and called a side-show. Netflix original Glow looks to flip the script on how this predetermined spectacle is viewed, by showing how a group of misfit actors and wanna-be celebrities went from nobodies to superstardom. Sadly, Glow has been cancelled, due to complications with the COVID-19 pandemic, and its fourth season shall not come to life.
Cast: Alison Brie, Marc Maron, Betty Gilpin
Seasons: 3
Years: 2017–2019
Genre: Comedy/Drama
Rotten Tomatoes score: 93%
Watch now
The Good Place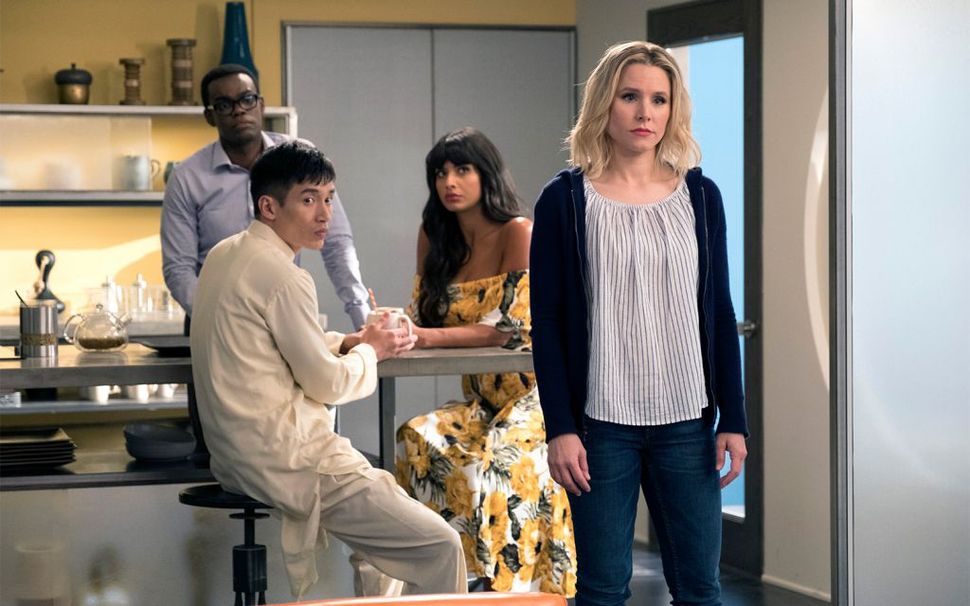 What if you woke up in heaven, but knew you didn't deserve to be there, and had to hide your imperfections? That case of impostor syndrome is at the root of the critically-praised The Good Place, which has crackling chemistry, sharp and clever jokes and an existential education that make it is one of the best Netflix shows. The final season of The Good Place was recently added to Netflix, so make sure to get a hankie for the emotional conclusion.
Cast: Kristen Bell, Ted Danson, William Jackson Harper
Seasons: 4
Year: 2016–2020
Genre: Comedy
Rotten Tomatoes score: 97%
Watch now
Master of None
While Aziz Ansari got famous for being a tonedeaf wanna-be lothario on Parks & Rec, his Netflix original series takes a much more grounded approach at the insanity that is dating in the era of apps. The series has brought Dev and his friend Arnold (Eric Wareheim) from New York to Italy, to repeated success. A third season of five episodes arrived in May 2021 — taking the focus off Dev.
Cast: Aziz Ansari, H. Jon Benjamin, Eric Wareheim
Seasons: 3
Year: 2015–2021
Genre: Comedy
Rotten Tomatoes score: 100%
Watch now
Crazy Ex-Girlfriend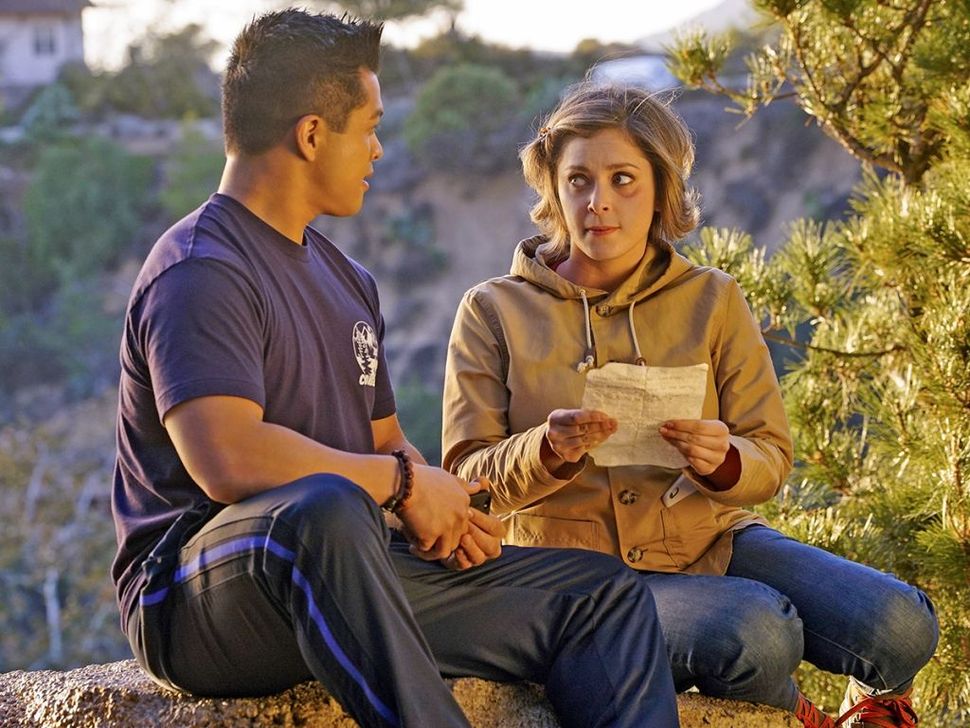 Musical comedy Crazy Ex-Girlfriend stars Rachel Bloom as Rebecca Nora Bunch: a NY lawyer who moves to California, only to find her first love living nearby. The songs aren't just hilarious, they have real emotional depth, turning what seems like a silly rom-com much more and making this one of the best Netflix shows.
Cast: Rachel Bloom, Santino Fontana, Michael McDonald
Seasons: 4
Year: 2015–2019
Genre: Musical comedy
Rotten Tomatoes score: 98%
Watch now
Arrested Development
We all love to see rich people fall, and Arrested Development scratched this itch well, while showing us how dumb the 1% can be. Of course, you might find a way to sympathise with Michael Bluth (Jason Bateman) and his son George Michael Bluth (Michael Cera), who are trying their best to fix the business. Arrested Development is inarguably one of the best shows to watch on Netflix, provided you stop after season 3.
Editor's Note: Yes, Arrested Development didn't leave Netflix as was reported.
Cast: Jason Bateman, Michael Cera, Jessica Walter, Jeffrey Tambor
Seasons: 5
Year: 2003–2006; 2013–2019
Genre: Comedy
Rotten Tomatoes score: 75%
Watch now
Orange Is the New Black
Piper Chapman (Taylor Schilling) realizes she can't escape the mistakes of her past when she winds up in a minimum-security women's prison on a drug smuggling charge. Granted, it's not all bad, as she befriends the quirky inmates and reflects on the bizarre backstory that brought her there.
Cast: Taylor Schilling, Laura Prepon, Kate Mulgrew
Seasons: 7
Year: 2013–2019
Genre: Comedy/Drama
Rotten Tomatoes score: 90%
Watch now
Best Netflix shows: Sci-fi
Black Mirror
Black Mirror plays with all of our worst fears about technology and privacy. While its first episode, the sexually explicit "The National Anthem" pushed at social networks, later episodes — such as "Fifty Million Merits" and "White Christmas" — rip apart future advances in in-app purchases, reality TV and privacy filters. Its movie Bandersnatch is one of the best Netflix movies, but Black Mirror season 6 is decidedly uneven, as a move away from techy twists didn't lead to much returns.
Cast: Bryce Dallas Howard, Alice Eve, Michael Kelly
Seasons: 6
Year: 2011–2023 (ongoing)
Genre: Drama/Sci-Fi
Rotten Tomatoes score: 83%
Watch now
Dark
At its end, Netflix's Dark — a puzzling drama that rewards close watching — is now complete and a highly recommendable series to watch. It focuses on a story of two children that go missing in a small German town known as Winden. Dark is commended for how it built up momentum -- instead of watching it dissolve like some show that started off hot and ended poorly (Hi, LOST).
Cast: Louis Hofmann, Maja Schöne, Oliver Masucci
Seasons: 3
Year: 2017–2020
Genre: Sci-fi drama
Rotten Tomatoes score: 94%
Watch now
Best Netflix shows: Supernatural/fantasy
Stranger Things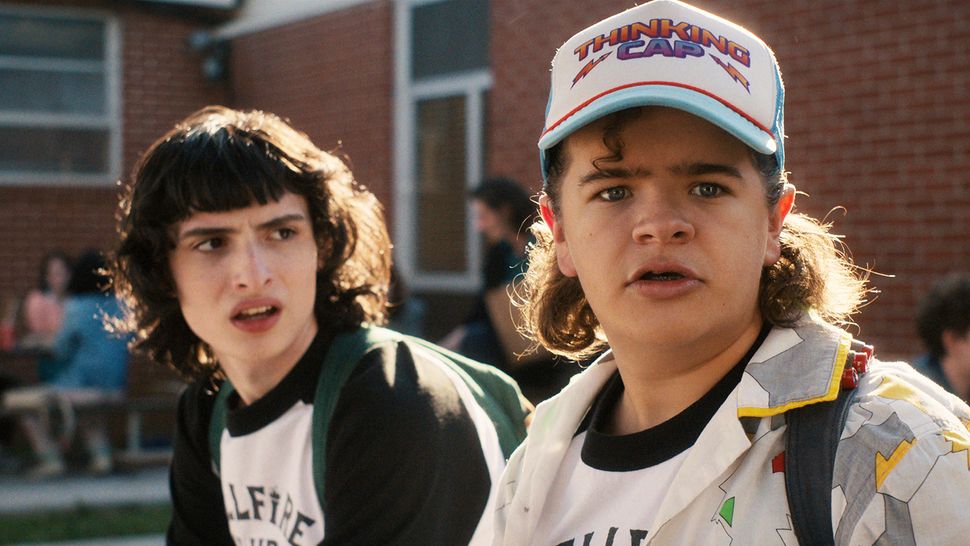 One of the biggest and best Netflix shows takes audiences to Hawkins, Indiana for the retro adventures of Dustin, Mike, Lucas, Will, Max and Eleven, who keep finding themselves in the center of supernatural predicaments. Laugh at the dry wit of police chief Jim Hopper, find the joy in Winona Ryder's over-the-top performance. One of the best shows to watch on Netflix ever, Stranger Things is back with a super-sized season that goes from Hawkins to Russia to Utah and — of course — to the Upside Down. Stranger Things season 5 will be the end of the ride.
Cast: Winona Ryder, David Harbour, Millie Bobby Brown
Seasons: 4
Year: 2016 – ongoing
Genre: Drama/Fantasy
Rotten Tomatoes score: 93%
Watch now
The Witcher
Henry Cavill stars as Geralt of Rivia: a roving monster hunter in a dark fantasy world. While Geralt wants nothing more than to ply his trade, he runs afoul of prejudiced townsfolk, ambitious wizards and even foreign royalty. And while The Witcher season 2 arguably suffers from a slightly padded middle section of episodes (aka The Netflix Problem), we loved it anyways. Our The Witcher season 3 part 2 review hits on what works (the core four) and what doesn't (most of everything else).
In season 4, though, Cavill will be replaced by Liam Hemsworth. But don't expect season 3 to even hint at that change.
Cast: Henry Cavill, Joey Batey, Freya Allan, Anya Chalotra
Seasons: 3 (season 4 is confirmed)
Year: 2019 - 2023 (ongoing)
Genre: Action, drama
Rotten Tomatoes score: 83%
Watch now
Wednesday
Yes, you may get extreme "The CW" vibes from this Addams Family show from Tim Burton, and that may not be what you want if the original Addams Family movies are parts of your childhood you wanted to go unsullied. That said? Jenna Ortega puts in a fantastic performance as high school-era Wednesday Addams, who's been kicked out of the Nancy Reagan High School for protecting her brother by way of sending flesh-eating fish at his bullies. Now, at Nevermore Academy, she's among other students who aren't "normies" — while she deals with her nascent abilities. Oh, and you've got Luis Guzmán as Gomez, in and admittedly minor role. And, now, Wednesday season 2, is official. We didn't have any doubts, though.
Stars: Jenna Ortega, Gwendoline Christie, Riki Lindhome, Jamie McShane, Hunter Doorhan
Seasons: 1 (8 episodes)
Years: 2022 (Ongoing)
Genres: Young adult mystery, supernatural
Rotten Tomatoes score: 70%
Watch now
The Umbrella Academy
At the end of The Umbrella Academy season 2's first weekend on Netflix, I saw the same request up and down my timeline: "ok, where is season 3?" And it's not hard to see why. A massive success for Netflix, The Umbrella Academy found riveting TV by adapting the comic books of the same name, where the seven adopted Hargreeves siblings are trying to survive their own catastrophic powers. Season 2 send the kids back to the 1960's to prevent further calamity. Season 3 just dropped, with a new twist on the apocalypse!
Cast: Aidan Gallagher, Elliot Page, Emmy Raver-Lampman, Justin H. Min
Seasons: 3
Year: 2019-present (ongoing)
Genre: Science fiction/drama
Rotten Tomatoes score: 83%
Watch now
The Sandman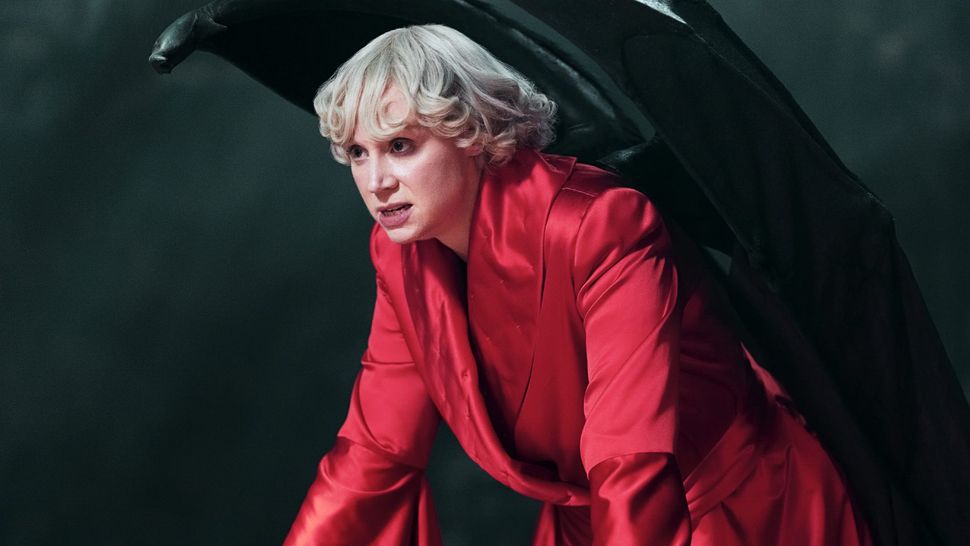 After the Cowboy Bebop adaptation, some may have wondered if Netflix still "had it." Fortunately, all of the right notes have been hit with this adaptation of Neil Gaiman's classic DC comic book series. Tom Sturridge is a pitch-perfect Dream (aka Morpheus), ad while the series may be a slow starter (matching the source material), critics agree it ramps up fantastically in the back half. Recent good news came in the form of a renewal, so stop worrying about the chances of The Sandman season 2!
Cast: Tom Sturridge, David Thewlis, Gwendoline Christie, Kirby Howell-Baptiste
Seasons: 1 (10 episodes)
Year: 2022
Genre: Fantasy
Rotten Tomatoes score: 89%
Watch now
Lucifer
Sometimes the devil becomes his own advocate. Or at least he just needs a break from hell, as is the case here where Tom Ellis' smoldering on-screen presence as Lucifer Morningstar, the literal devil, who is taking time off in Los Angeles. Not only does he open a nightclub in the city, but he also starts doing consultant work for the LAPD, where he hits it off with detective Chloe Decker (Lauren German).
Cast: Tom Ellis, Lauren German, Kevin Alejandro, D. B. Woodside
Seasons: 6
Year: 2016 – 2021
Genre: Police drama
Rotten Tomatoes score: 85%
Watch now
Hellbound
Set in South Korea between 2022 and 2027, Hellbound finds the world shaken by prophetic decrees from a mysterious angel. After appearing, it damns certain souls to death by spectral, monstrous guardians. As the condemned face their fiery fate via chilling public spectacles, two powerful groups, the New Truth Society and the Arrowhead group, rise to power capitalizing on the widespread fear. This drama initially trails a detective, a religious leader, and a righteous attorney, but shifts its lens five years later to a TV producer and his wife, grappling with the heart-wrenching discovery that their infant is destined for Hell.
Cast: Yoo Ah-in, Kim Sung-cheol, Kim Hyun-joo, Park Jeong-min, Won Jin-ah, Yang Ik-june
Seasons: 1
Year: 2021
Genre: Dark fantasy/Thriller
Rotten Tomatoes score: 97%
Watch now
Best Netflix shows: Romance
Queen Charlotte: A Bridgerton Story
While fans love Golda Rosheuvel as Queen Charlotte in the original Bridgerton, India Amarteifio owns the younger version of her royal highness in this prequel series. In our Queen Charlotte: A Bridgerton Story review, we applaud the series for giving Amarteifio a fantastic cast of co-stars to work with and excellent production design and costumes. It's got all the romance, steaminess and politicking you expect from a Bridgerton spoinoff.
Cast: Golda Rosheuvel, Corey Mylchreest, Arsema Thomas, Hugh Sachs
Seasons: 1 (6 episodes)
Year: 2023
Genre: Romantic drama
Rotten Tomatoes score: 94%
Watch now
Heartstopper
Heartstoppers' Nick (Kit Connor) and Charlie (Joe Locke) are students at the fictional Truham Grammer High School in England, and the series uses them and their peers to look at real-world issues faced by the LGBTQ+ community. But, don't expect tragedy, which often makes every queer series feel like a depressing series of gut-punches. Heartstoppers is in fact heart-warming.
Connor earns a ton of praise for his portrayal of popular rugby player Nick, who struggles with his emerging bisexuality. The always delightful Olivia Colman co-stars as his mother.
Cast: Kit Connor, Joe Locke, William Gao, Yasmin Finney, Olivia Colman
Seasons: 2 (season 2 just arrived!)
Year: 2022-2023 (ongoing)
Genre: YA romantic drama
Rotten Tomatoes score: 100%
Watch now
Bridgerton
Even a casual soapy drama can be decadent if prepared properly. As is the case with Bridgerton, the first fruit of the deal that Netflix signed with show-runner Shonda Rhimes (Grey's Anatomy). The cleverly-written and beautifully-produced series tracks Daphne, a young socialite debuting in the London scene. Each episode has an ending that will leave you clicking "Play" again, so beware it's not the longest season. The good news is that Bridgerton season 3 (and 4) are confirmed!
Cast: Phoebe Dynevor, Regé-Jean Page, Jonathan Bailey
Seasons: 2
Year: 2020 - 2022 (ongoing
Genre: Period drama
Rotten Tomatoes score: 89%
Watch now
Emily in Paris
If the eponymous heroine of Emily in Paris seems to talk, act and dress like a millennial Carrie Bradshaw, there's a reason for that — series creator Darren Star also masterminded Sex and the City. Emily is a Chicago marketing manager who scores a sweet gig in her dream city. Unfortunately, her new boss, Sylvie, and co-workers are a nightmare. While Paris fashionistas are sneering at the rom-com's take on Paris and fashion, both Emily and the show are irresistibly charming and fun. And we say "oui, oui" to the handsome eye candy who prove Paris really is the city of lust, er, love. Emily in Paris season 4 is confirmed.
Cast: Lily Collins, Philippine Leroy-Beaulieu, Ashley Park, Lucas Bravo
Seasons: 3
Year: 2020 - 2022 (ongoing)
Genre: Romantic comedy
Rotten Tomatoes score: 60%
Watch now
Best Netflix shows: Horror
Brand New Cherry Flavor
Lisa N. Nova (Rosa Salazar) goes to Los Angeles with dreams of directing her debut film and making it big. Unfortunately, it isn't immediately in the cards for her as a massive betrayal turns her dream upside down. After losing control over her movie and her life, this horror-centric series spirals into a twisted tale filled with zombies, sinister hit men, magical kittens, and a curse-casting tattoo artist. Lisa soon finds herself unraveling some truly sinister secrets as she succumbs to some very horrifying instances of body horror. You're going to remember this one long after the credits roll.
Cast: Rosa Salazar, Manny Jacinto, Catherine keener, Eric Lange
Seasons: 1
Year: 2021
Genre: Horror/Drama
Rotten Tomatoes score: 76%
Watch now
Archive 81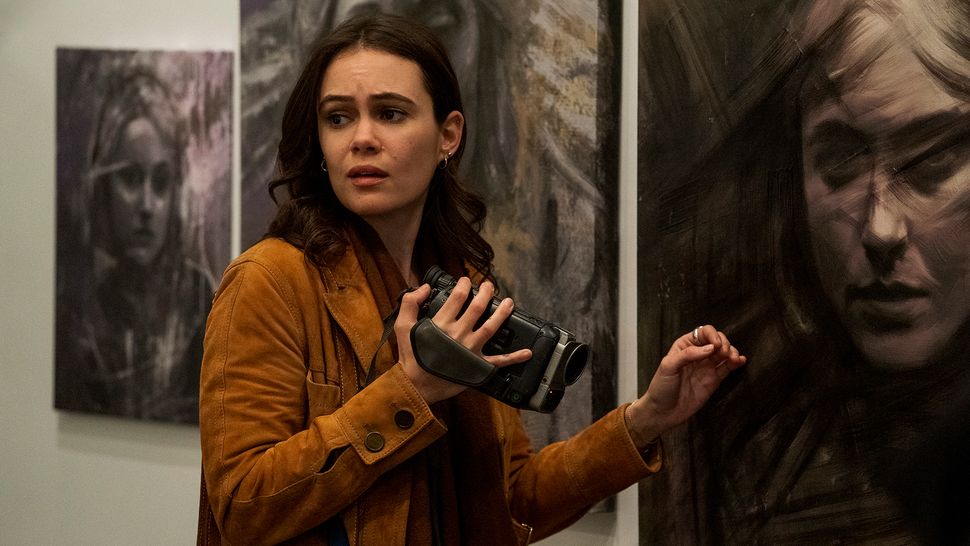 Earlier this year, we lauded Archive 81 as the one new show you had to watch on Netflix. And so it's no surprise that it's now landed a slot as one of the best shows on Netflix. Archive 81 provides a fresh mix of character-driven drama and jump-scare horror — two things that shouldn't go together at all. It even manages to make a use of found-footage work, even though that should be played out by now. Unfortunately, it joined the ranks of Netflix's canceled shows, as it was killed it off before we could get a second season. If you're upset about Archive 81's cancelation, maybe give Netflix a piece of your mind and call Netflix customer service.
Stars: Mamoudou Athie, Dina Shihabi, Evan Jonigkeit, Matt McGorry, Martin Donovan
Seasons: 1 season (8 episodes)
Year: 2021
Genre: Drama
Rotten Tomatoes score: 84%
Watch now
Resident Evil (2022)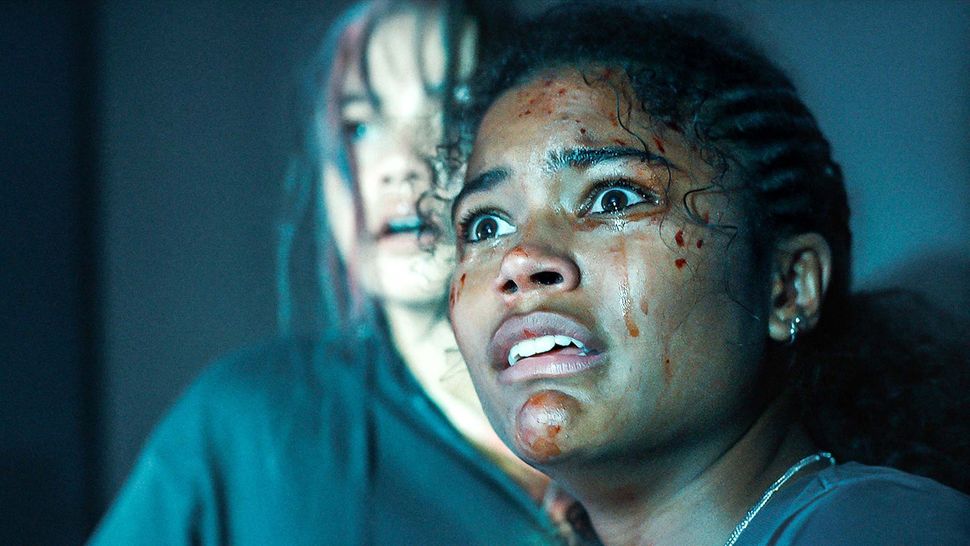 Divisive out the gate — you'd expect for a video adaptation that pivots to the Young Adult sector — Netflix's Resident Evil is still a fantastic series. It tells its story in two halves: first, with young Jade and Billie Wesker accompanying their father Albert to New Raccoon City, where he's to work for the rebuilding Umbrella Corporation. They've got a new drug to market to teens, called Joy. Unfortunately, the T-Virus is still in the picture, and everything goes haywire once the girls go on an ill-advised trip to dad's office after hours. Resident Evil also tells its story years into the future, where Jade is surviving a world that's far more dangerous than the one we saw her younger self in.
Resident Evil will not have a second season, as Netflix canceled it on August 26, 2022.
Cast: Ella Balinska, Tamara Smart, Lance Reddick, Siena Agudong, Adeline Rudolph
Seasons: 1 (8 episodes)
Year: 2022
Genre: Sci-fi horror
Rotten Tomatoes score: 54%
Watch now
Best Netflix shows: Animated
Big Mouth
Don't sleep on Big Mouth. Born from the mind of comedian Nick Kroll (The League) and his cohorts, this raunchy animated series stands out by actually creating fuller, more fleshed-out characters than South Park ever did. Oh, and it even takes time to educate audiences on depression and other major issues. A sixth season is confirmed.
Cast: Nick Kroll, John Mulaney, Gina Rodriguez
Seasons: 7
Year: 2017–2022 (ongoing)
Genre: Raunchy comedy
Rotten Tomatoes score: 100%
Watch now
BoJack Horseman
BoJack Horseman is a hilarious and profound meditation on the nature of depression that just happens to be about an anthropomorphic horse. BoJack (Will Arnett) is a washed-up Hollywood TV star with plenty of money but no real goals or joy left in his life.
Cast: Will Arnett, Aaron Paul, Amy Sedaris
Seasons: 6 (plus a Christmas special)
Year: 2014–2020
Genre: Animated comedy/drama
Rotten Tomatoes score: 93%
Watch now
Arcane
In the utopian city of Piltover and the slums of Zaun, two opposing sides clash over the titular "arcane" technology in the world. Sisters Vi (Hailee Steinfeld) and Jinx (Ella Purnell), Caitlyn (Katie Leung) find themselves forced to go their separate ways after they align themselve with differing ideologies. But they soon learn that blood, like sisterhood, is forever. This series, which adapts parts of Riot Games' League of Legends narrative, is an excellent interpolation of the popular title and gives fan-favorite "chaotic" character Jinx and how she came to be who she is today.
Cast: Hailee Steinfeld, Ella Purnell, Kevin Alejandro, Jason Spisak
Seasons: 1
Year: 2021
Genre: Action/Adventure
Rotten Tomatoes score: 100%
Watch on Netflix
Cyberpunk: Edgerunners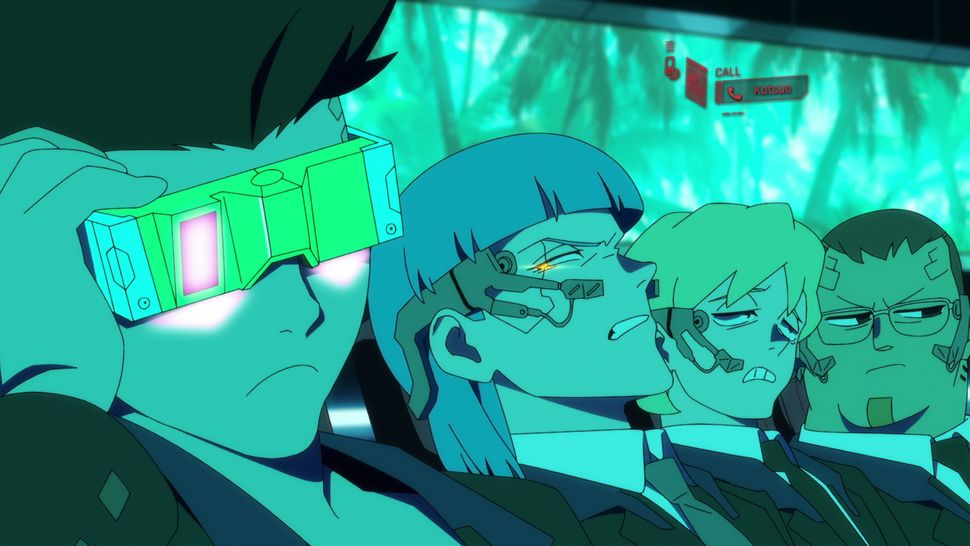 Forget what you know about Cyberpunk 2077, the game that crashed out of the gates, resulting in rare refunds. Netflix's Cyberpunk: Edgerunners may sit in the same world as that game, but it's a much bigger success. It focuses on street kid David (Zach Aguilar), who seeks survival by way of being a mercenary known as an Edgerunner. This gorgeous series, which moves at a frenetic pace, will have you hanging on every moment waiting to see how David survives.
Cast: Zach Aguilar, Kenichiro Ohashi, Emi Lo, Aoi Yûki, Stephie Wong, Takako Honda
Seasons: 1 (10 episodes)
Year: 2022
Genre: Animation/action
Rotten Tomatoes score: 100%
Watch now
Avatar the Last Airbender
Avatar the Last Airbender arrived on Netflix with a ton of hype, instantly cementing itself as one of the best Netflix series. It follows the adventures of Aang, a tween destined to become the "Avatar" — a magical martial artist who can manipulate all four classical elements.
Cast: Zach Tyler, Mae Whitman, Jack De Sena
Seasons: 3
Year: 2005–2008
Genre: Animated action/adventure
Rotten Tomatoes score: 100%
Watch now
The Legend of Korra
Yes, now that you've finished Avatar: The Last Airbender, you can finally catch its follow-up series, The Legend of Korra on Netflix. Ambitious, and at times divisive, Korra deals with complex themes of identity and politics that you might not expect from an animated series.
Cast: Janet Varney, David Faustino, P.J. Bryne
Seasons: 4
Year: 2012–2014
Genre: Animated action adventure
Rotten Tomatoes score: 93%
Watch now
Love, Death & Robots
What if you took the dystopic futurism of Black Mirror, but made it slightly less depressing and animated it? You'd get David Fincher's Love, Death & Robots, a hidden-gem of a Netflix original anthology series that's comprised of bite-sized episodes that run about 15 minutes a piece. For more oddball picks, check out the best Netflix alternatives.
Cast: Topher Grace, Mary Elizabeth Winstead, Gary Cole
Seasons: 3
Year: 2019 - 2022
Genre: Sci-fi
Rotten Tomatoes score: 79%
Watch now
Tuca & Bertie