Just like HBO Max before it, Max is still our favorite streaming service. The biggest difference, of course, is the addition of Discovery Plus content.
Max specs
Library: 35,000 hours of content
Price: $9.99 - $19.99 per month
Devices: Android, Apple TV, iOS, iPadOS, PlayStation 4, Xbox One, Chromecast, Fire TV, Roku
Simultaneous streams: Up to 4 at once
Streaming quality: HD (4K available at $19.99 price)
Parental controls: Yes
Max arrives with the same pricing tiers following a HBO Max price hike earlier this year, that pushed the ad-free version from $14.99 to $15.99. And for the first six months, old HBO Max subscribers won't need to consider the $19.99 Ultimate tier, but they'll need that for 4K once that window is over.
At first glance, Max is built to steal eyes away from the likes of Netflix and Disney Plus best streaming services. In fact, it's our pick for the very best.
Since we like Max as the top streaming service, we also gave one of its competitors some advice. Here's one way HBO Max is better than Netflix.
In other good news, live events are on Max. For example, you can watch USWNT live streams online on Max.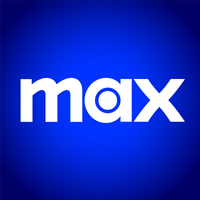 Max is the best streaming service, including all of HBO's prestige series, like Game of Thrones, The Sopranos and The Wire — plus unscripted content from Discovery. Max starts at $10 per month.
Max pricing and availability
Ad-free Max costs $15.99 per month. Existing HBO subscribers get Max with their cable login. Ad-supported Max costs $9.99 per month, and the $19.99 per month Ultimate Max tier throws in 4K, HDR and Dolby Vision & Dolby Atmos. Existing HBO Max subscribers get those features free for the first six months.
Max is U.S. only at the moment, but its expansion is scheduled — starting with Latin America later this year. Europe and Asia will get Max in 2024.
Max supported devices
A long time ago, hardware support was our biggest gripe with HBO Max, and thankfully Max has none of those issues. You can watch Max on Roku, Fire TV, Android, Apple TV, iOS, iPadOS, PlayStation 4 and Xbox One, as well as Chromecast.
Max shows
Max, even without the 'HBO' in its name, is still the best streaming service because of the HBO content it offers. We're not sure who scoffs at the HBO brand, but shows such as The Last of Us, Succession, The Sopranos, Six Feet Under, The Wire, Sex and The City and Insecure are truly excellent programming (they're not TV, remember).
Now, you'll also get unscripted shows such as the Food Network's Cupcake Wars and Diner, Drive-ins and Dives. There's also home lifestyle shows such as Fixer Upper, Diary of an Old Home and Maine Cabin Masters.
Max movies
Upcoming Max movie titles include Barbie, The Flash and Dune Part Two.
Arguably one of the biggest pieces of news surrounding HBO Max was that it got major blockbuster movies during 2021 (which began with Wonder Woman 1984 at the end of 2020). The likes of Matrix 4, Dune, Godzilla vs Kong and many more arrived on HBO Max, in 4K HDR to boot.
That changed in 2022, and now we simply expect big movies to show up on Max 45 days after their theatrical release.
Max content library
No streaming library impresses me as much as Max's — but it also confuses me like none other. Its 35,000 hours of content is as dense as they get offering engrossing prestige TV and relaxing comfort food programming. Yes, while HBO owns Sunday nights, Max is going to try and take your eyes every night.
Then, they just started canceling and deleting titles left and right, with the bloodletting beginning with HBO Max movies, and then moving onto HBO Max shows, and now two HBO shows: Westworld and The Nevers.
Frustratingly, the "Last Chance" section has worsened in the Max, now it lives inside New & Notable, and it no longer tells you the date a movie or show is leaving. This new location doesn't make sense, and the section is less valuable by not showing when exactly a a title is leaving.
Now, the most popular Discovery Plus shows have arrived, to make a super-service. I can't tell if the HBO Max customers want this, but I certainly might nibble on Food Network additions.
Outside of recent releases, Max's content starts with the already inimitable lineup of HBO original programming, and then you throw in the Warner Bros. Studios film archive (many of which were in HBO already, such as the Harry Potter movies, though they come and go as they please, oddly). On top of that, you've got selections from the DCEU movies, and big batches of films from Turner Classic Movies and the Criterion Collection.
Looking for the best of the best? We've collected the HBO Max shows with 100% Rotten Tomatoes ratings.
Max design and interface
The thousands of hours of film and TV history contained within Max can be hard to sort through, but improved personalized recommendations seek to fix that.
In the home screen, you get "lenses" for Movies, Shows, HBO and New & Notable, and scrolling down you'll find lots of curated content. Those sections include Featured Content and Just Added content.
You'll also see Brand Spotlights, which are hubs for groups of content. Those include HBO, DC, HGTV, TLC, Wizarding World for Harry Potter, Magnolia Network, Food Network and Discovery.
Max performance and 4K streaming
So far, Max feels fast and responsive. To get 4K streaming, though, you'll either need to be a pre-existing HBO Max subscriber or pay $4 more per month with the Ultimate Ad-Free tier that's $19.99 per month. Existing ad-free subscribers will get the perks of that tier for six months following the start of Max.
Previously, HBO Max didn't offer enough 4K content to make that price point seem worth it. That's changing as enhanced versions of HBO classics such as Succession, Chernobyl and Watchmen are coming. Max offers 1,000 films and TV episodes in 4K at its launch, and more are expected soon.
Max parental controls
Max allows for 5 user profiles, which are classified as either Adult or Kid. Kid accounts give parents the control to limit content a child can watch by the MPAA rating (G to NC-17) and those for TV (TV-Y to TV-MA).
Max verdict
As this Max review explains, there's only one aspect of the service we're annoyed with, and that's how Last Chance doesn't feel finished. The library is still strong, and the app seems cleaner and as snappy as ever.
HBO Max won folks over by going beyond the HBO archives, adding in prestigious brands such as Studio Ghibli and the Criterion Collection. We're curious to see how much the HBO Max subscribers take to the Discovery content's inclusion.