The best Netflix comedies keep getting strong, as this list lost no titles this month — and gained a super-watchable new series. And to bring a perfectly up-do-date list to you, we do two things: watch comedy movies, shows and specials — and keep our eyes on the newest additions to Netflix.
For that last part, every month we comb through the list of what's new on Netflix to see what's coming and going. For example, Sorry To Bother You just left, but Easy A has arrived. With this research, we've kept an up-to-date list of the shows, movies and specials that will put a smile on your face and possibly have you laughing so hard you get tears in your eyes, all from the comfort of your own couch.
Our list of best comedy shows and movies on Netflix contains plenty of different styles, so whether you prefer dark comedy, satire or downright silliness, you're sure to find something you'll really love. Maybe you can even revisit some of your old favorites, as there's a wide enough selection to ensure that Netflix is one of the best streaming services.
Some of the best Netflix comedies included sitcoms that found a larger audience thanks to Netflix, such as Community and Seinfeld (also on our best Netflix shows list) as well as stand-up specials from the likes of Bo Burnham and Hannah Gadsby, just to name a few. We bet you'll discover something new and hilarious to keep you cracking up for years to come. And when you want something a bit more real, check out our best Netflix documentaries list.
The best Netflix comedies right now
The best Netflix comedies — Shows
Key & Peele
The first three seasons of the amazing Comedy Central sketch-comedy show Key & Peele are now on Netflix, and you don't need to stand in line for a hug with the president to get them. This series gave us our introduction to its titular comedy geniuses well before we knew that one of them was a modern horror god. So, watch all of Key and Peele's first three seasons chronologically before you start taking notes on your favorite episodes, and treasure each of their weird characters. From Key's Mr. Garvey and his inability to pronounce white names to Peele's lonely Wendell Sanders, Key and Peele is amazingly rewatchable.
Rotten Tomatoes score: 88%
Stars: Jordan Peele, Keegan-Michael Key
Watch Now (opens in new tab)
Community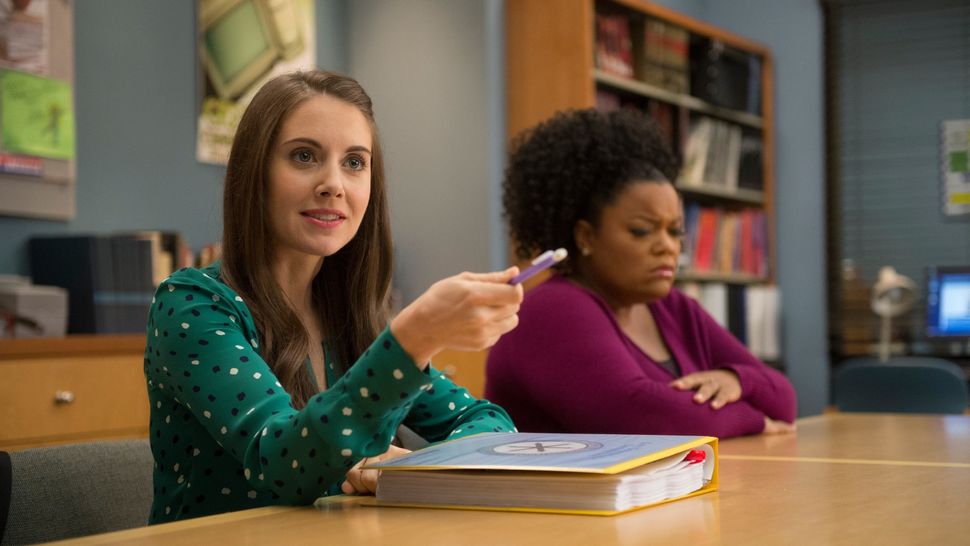 While Dan Harmon is best known for the animated antics of Rick and Morty, his first big show was Community, a tale of study buddies. After the low-effort lawyer Jeff Winger (Joel McHale) is banned from practicing law, he tries to fix his situation at Greendale Community College, seeing it as an easy fit since his friend Dr. Ian Duncan (John Oliver) is a psychology professor, who will likely help him coast.
That doesn't happen, and Winger is instead forced to make friends to try and learn the right way. His study group includes big names such as Allison Brie and Donald Glover as Annie Edison and Troy Barnes, though Danny Pudi breaks through huge as Abed Nadir. Community is not just one of the best comedies on Netflix right now, it's one of the best sitcoms in forever. Oh, and the Community movie is finally happening!
Community is so good, it's on my personal list of the 5 shows on Netflix you should watch right now. – Henry T. Casey
Rotten Tomatoes score: 88%
Stars: Joel McHale, Alison Brie, Gillian Jacobs, Donald Glover
Watch Now (opens in new tab)
Derry Girls
Admittedly, you might need the subtitles for this one. Set in Derry, Northern Ireland during the tumultuous time known as The Troubles in the early 1990s, Derry Girls is heavy on the thick accents but also on the comedy. As a group of friends navigates their way through the equivalent of high school and gets into loads of trouble along the way, the irreverence and observational humor have made the series a cult favorite for fans, all of whom are awaiting the forthcoming fourth season with bated breath. Derry Girls season 3 just hit Netflix, concluding the series. — Jennifer Still
Rotten Tomatoes score: 98%
Cast: Saoirse-Monica Jackson, Louisa Harland, Ian McElhinney, Kathy Kiera Clarke, Nicola Coughlan
Watch now (opens in new tab)
Dead To Me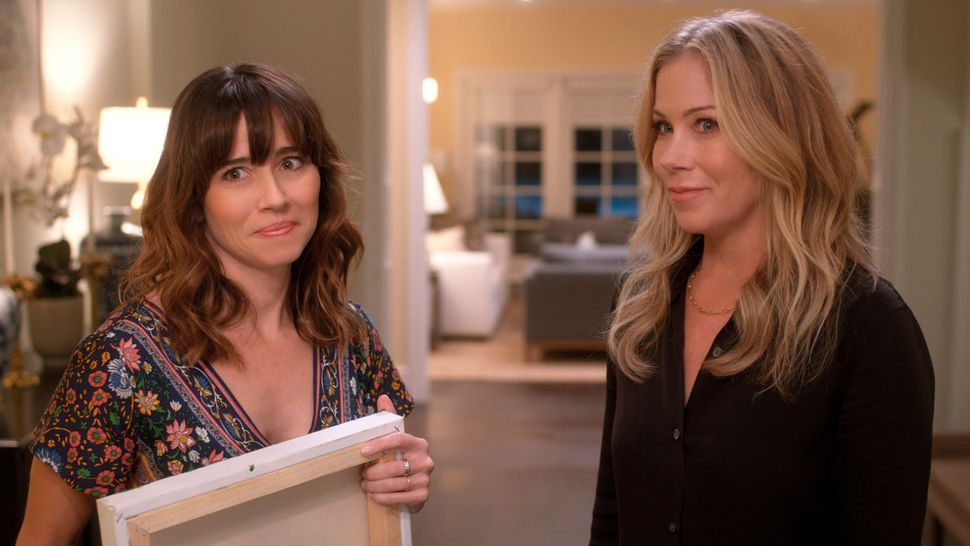 How can you not automatically love a show that stars Christina Applegate and Linda Cardellini? The story is intriguing enough on its own — a grieving widow being befriended by the very woman who caused the accident who killed her husband — but what happens from there is even more unbelievable (and great to watch). Dead to Me can get pretty dark at times but is always saved from being too bleak by the brilliant acting performances and moments of levity between the female leads. About to hit its finale, Dead to Me is also one of the biggest canceled shows of 2022. — Jennifer Still
Rotten Tomatoes score: 89%
Stars: Christina Applegate, Linda Cardellini, James Marsden, Max Jenkins, Ed Asner, Sam McCarthy
Watch now (opens in new tab)
I Think You Should Leave With Tim Robinson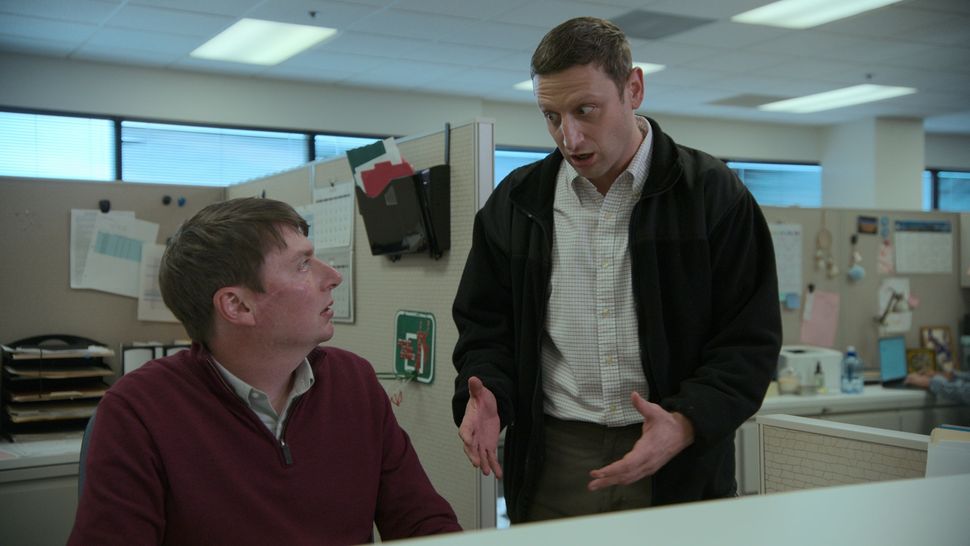 There's a time in every awkward moment when someone should just get out of the room, but they refuse to leave, and make it all the more awkward. And that's the not-so-hidden meaning behind the title of this series from Tim Robinson (Detroiters). As long as you find its cringe-level humor funny (have you paid yet?), ITYSL will become one of your favorite shows, and you'll be quoting it with friends for a long time. Just don't order "a sloppy steak" or go on any "adult" ghost tours. — Henry T. Casey
Rotten Tomatoes score: 90%
Cast: Tim Robinson, Andy Samberg, Ashleigh Nicole Johnson
Director: Alice Mathias
Watch Now (opens in new tab)
Good Girls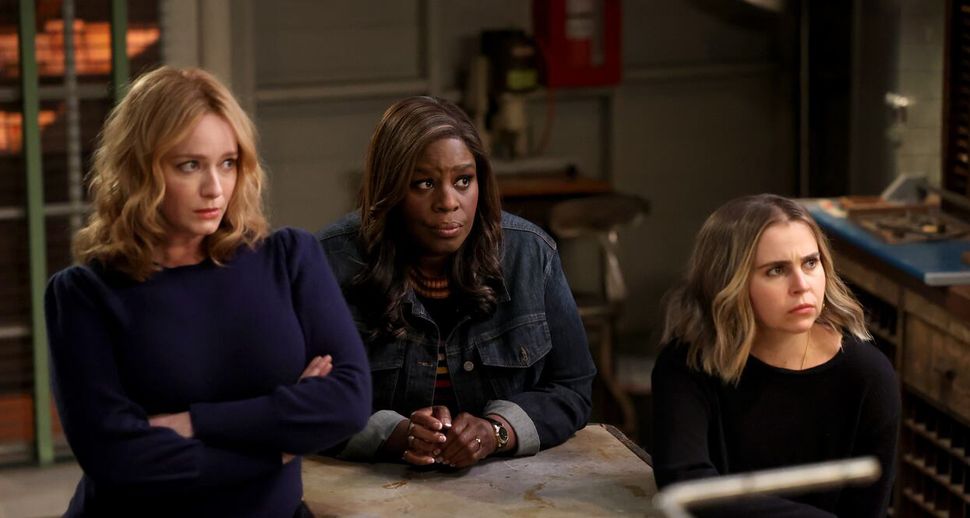 While NBC may have chosen to end the series after season 4, the 50 episodes we did get throughout its run are pure gold. Sure, the premise is a little ridiculous — the idea of a housewife and mom turning into a criminal mastermind seems a bit far-fetched, but it's hard not to cheer for the three women at the heart of the series even when they do some really, really dumb things (which happens often). One of the best Netflix comedies that was taken from us too soon. — Jennifer Still
Rotten Tomatoes score: 85%
Stars: Christina Hendricks, Retta, Mae Whitman, Matthew Lillard
Watch now (opens in new tab)
The Good Place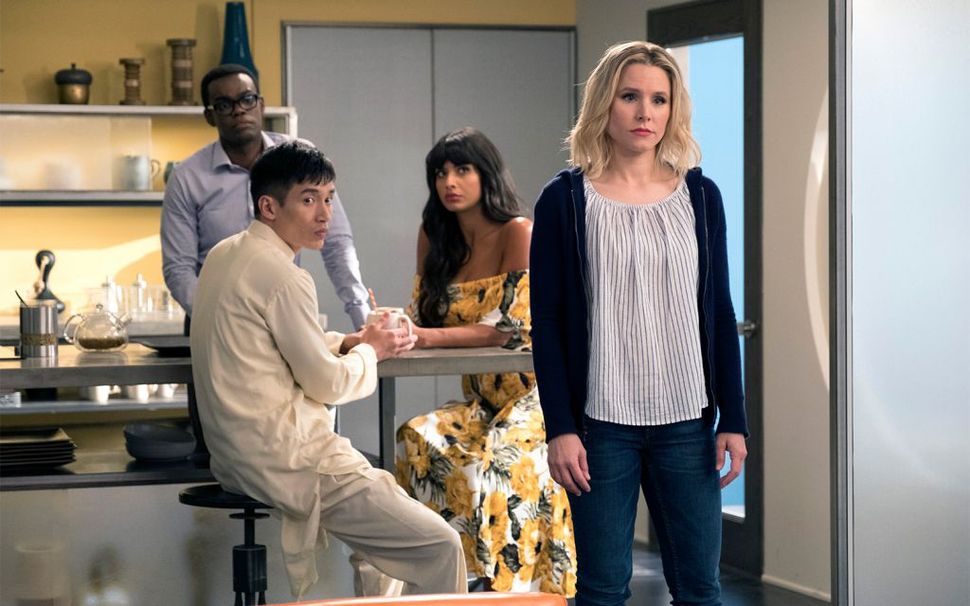 While The Good Place follows many of the standard tropes present in sitcoms, it manages to stand out. What sets it apart is its ability to ask deep questions and do some real soul-searching, without ever coming off as preachy or detracting from its heart as a really funny show. The premise — what is the afterlife like and how you might fare depending on how you lived on this earth? — gives this series enough philosophical quandaries to explore, which it tackles in a hilarious but really genuine way. There are also some great guest appearances along the way including Michael McKean and Maya Rudolph. And the epic series finale makes The Good Place more than just one of the best Netflix comedies — it's one of the best shows of recent history. — Jennifer Still
Rotten Tomatoes score: 97%
Cast: Kristen Bell, Ted Danson, William Jackson Harper, D'Arcy Carden, Jameela Jamil
Watch now (opens in new tab)
After Life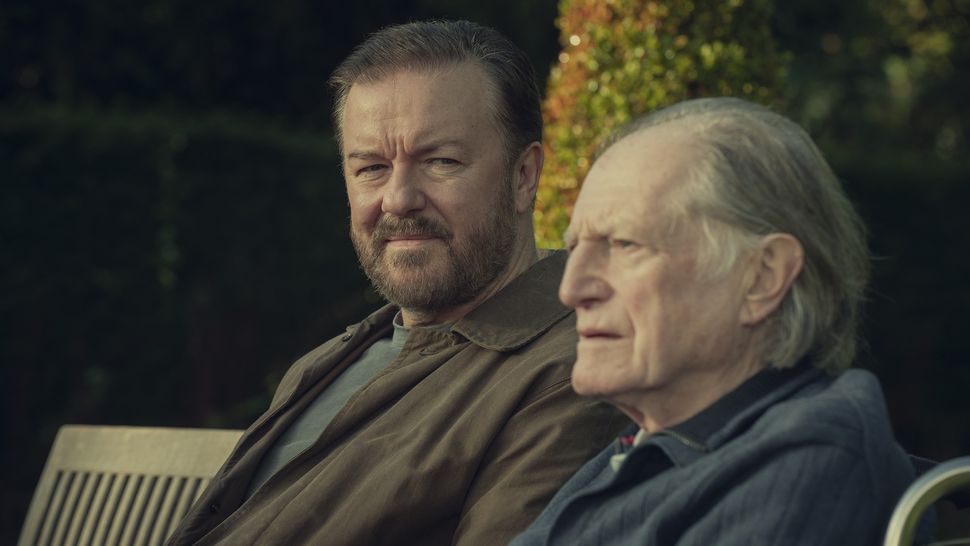 Admittedly, After Life has fewer LOL-worthy moments than you might expect from a one of the best Netflix comedies. That said, Ricky Gervais' journey as Tony, a journalist who decides to just give up and be a terrible person after the death of his wife Lisa, is worth all the heartache that comes along with it. Of course, since Gervais did create and write the show as well as star in it, you're guaranteed plenty of his sometimes-caustic humor mixed in to alleviate the tears you'll no doubt shed along the way. Ending with its third season, After Life is another of the biggest canceled series of 2022. — Jennifer Still
Rotten Tomatoes score: 75%
Cast: Ricky Gervais, Kerry Godliman, Tom Basden, Tony Way, David Bradley, Ashley Jensen
Watch now (opens in new tab)
Crazy Ex-Girlfriend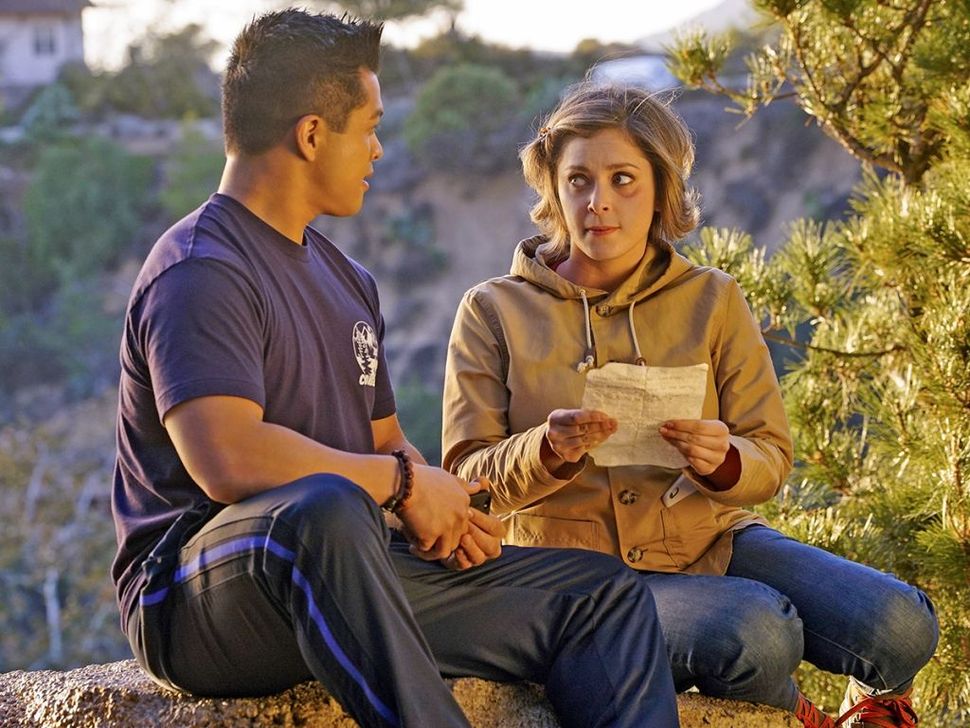 If you're a fan of musical comedies, Crazy Ex-Girlfriend is certainly one of the best of the genre. Each episode features hilarious original songs that only serve to elevate the generally more mundane moments in life. Star Rachel Bloom is insanely relatable as Rebecca, a lawyer who literally upends her entire life in New York to move to a town she doesn't know for a guy who doesn't even want to be with her. If that's not a great premise for a sitcom, I don't know what is. She certainly grows from there, but it's an awkward and frequently hilarious journey. — Jennifer Still
Rotten Tomatoes score: 98%
Cast: Rachel Bloom, Vincent Rodriguez III, Donna Lynne Champlin, Pete Gardner
Watch now (opens in new tab)
iZombie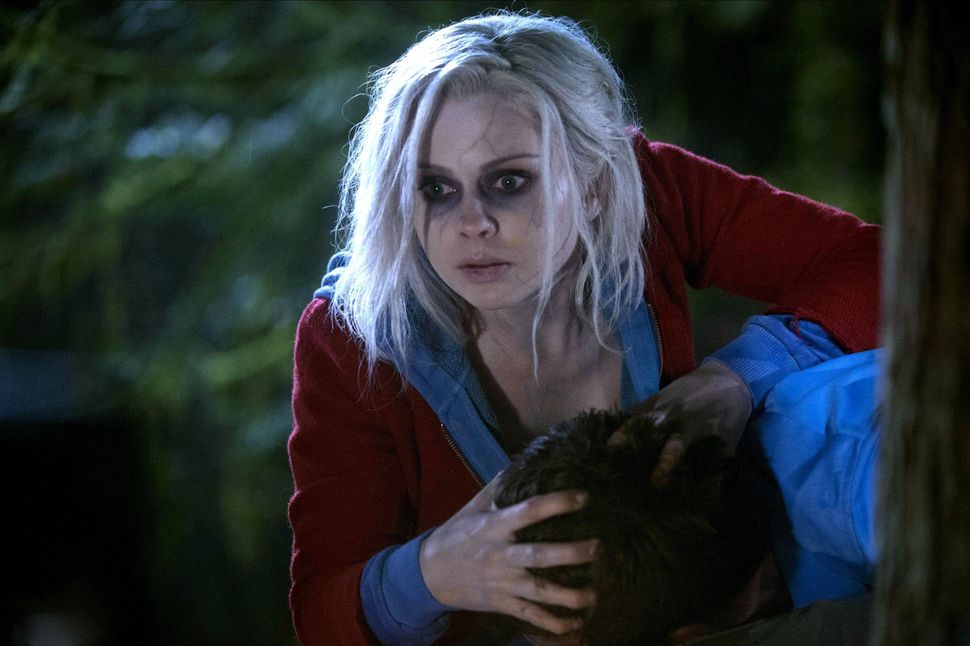 Generally speaking, anytime you see a zombie on TV or in movies, they're the scary kind. Not so on iZombie, where a plague has turned a whole host of people in Seattle into zombies that can pass as normal people by wearing wigs and makeup and buying brains from the black market to keep their appetites under control. Even if you never expected to be laughing at the walking dead, you certainly will be here. Rose McIver as medical examiner turned zombie Liv is ridiculously charming, and she's just silly enough to keep the laughs coming throughout the show's four seasons. — Jennifer Still
Rotten Tomatoes score: 90%
Cast: Rose McIver, Malcolm Goodwin, Rahul Kohli, Robert Buckley, Aly Michalka
Watch now (opens in new tab)
Unbreakable Kimmy Schmidt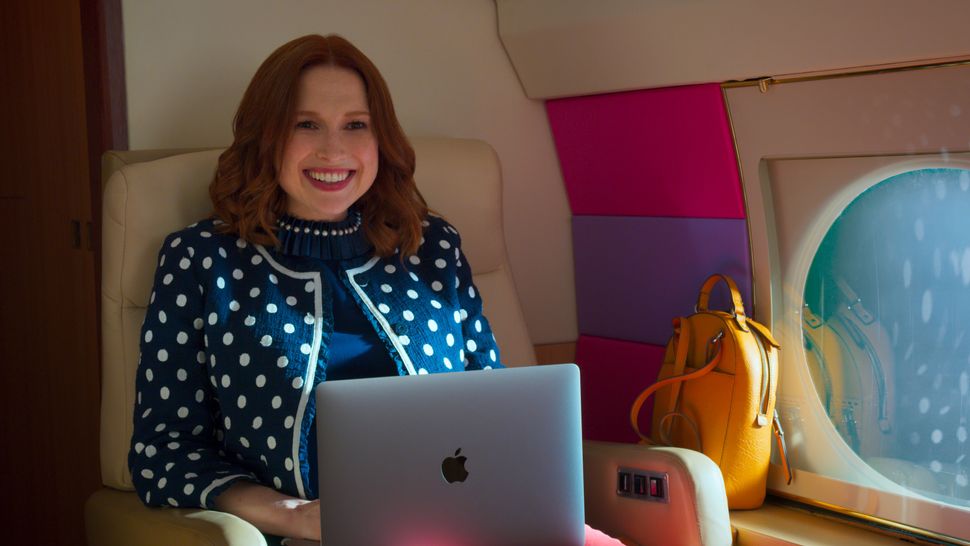 If you were a fan of 30 Rock during its seven-season run, you'll love Unbreakable Kimmy Schmidt, particularly because it has its two creators in common: Tina Fey and Robert Carlock. After Kimmy Schmidt (Ellie Kemper) is rescued from 15 years spent in a cult, she moves to New York and is suddenly introduced to a cast of strange and wonderful characters who teach her how to live in the real world. Her naivete and lack of experience result in no shortage of outlandish experiences, but it's her relationships with Titus (Titus Burgess) and Jacqueline (Jane Krakowski) that really make this show so funny. — Jennifer Still
Rotten Tomatoes score: 96%
Cast: Ellie Kemper, Tituss Burgess, Jane Krakowski, Carol Kane
Watch now (opens in new tab)
Russian Doll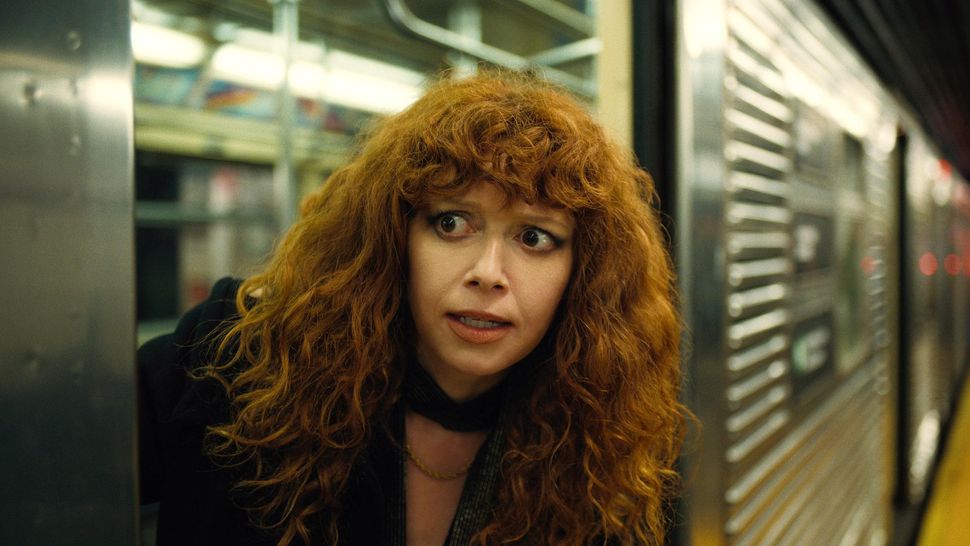 There's something about Natasha Lyonne that lends itself so well to comedy, and Russian Doll, which she co-created with Amy Poehler and Leslye Headland, is the perfect vehicle for her frantic yet natural charisma to shine through. Lyonne plays Nadia, a woman who simply wants to go to a party but somehow keeps ending up living the same day over and over again in a constant loop. While not an inherently funny premise, it's what they do with that open-ended potential that will crack you up. Its strong second season went even loopier for its premise, and hit the feels even harder. — Jennifer Still
Rotten Tomatoes score: 97%
Cast: Natasha Lyonne, Greta Lee, Elisabeth Ashley, Yul Vasquez, Charlie Barnett
Watch now (opens in new tab)
Freeridge (2023)
Freeridge focuses on sisters Gloria (Mejia) and Ines (Salaz) who bring their own extra drama to their South Central Los Angeles. And if Mejia isn't a familiar name to you yet, she should be. Recently caught stealing scenes on Abbott Elementary and Curb Your Enthusiasm, Keyla Monterroso Mejia is a rising comedic force to be reckoned with. Gloria's the Type A-sister while Ines is used to leaning on her.
And in Freeridge, a series that spins out of Netflix Original On My Block, we track Gloria and Ines through a mystery involving a box that their they and their friends Demi (Wilson) and Cam (Trainor) believe is cursed.
Rotten Tomatoes score: 86%
Stars: Keyla Monterroso Mejia, Bryana Salaz, Ciara Riley Wilson, Tenzing Norgay Trainor
Watch now (opens in new tab)
Grace and Frankie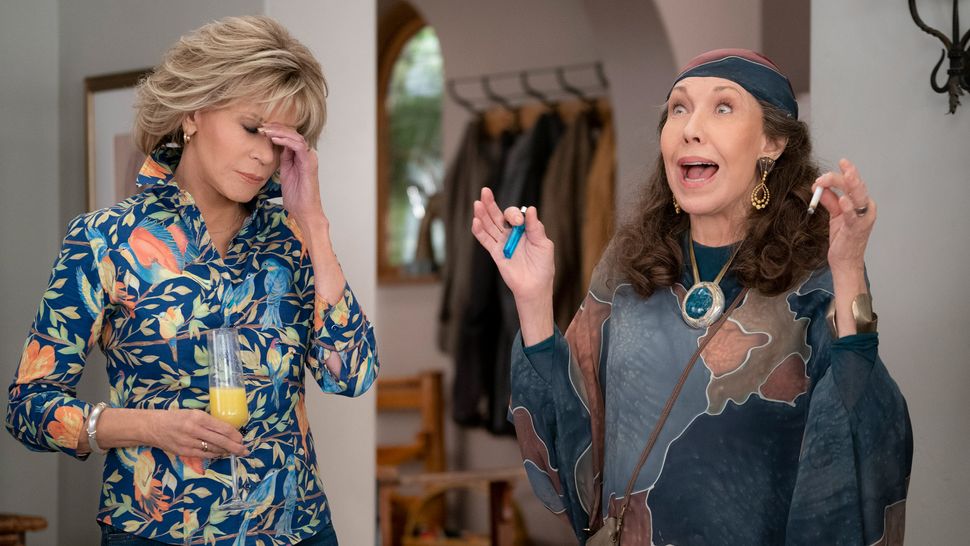 One of the best comedy shows on Netflix, Grace and Frankie is an odd-couple series that's run for far longer than Netflix usually lets shows run. It also pulls another rare move by actually giving leading roles in a series to women in their 70's (and now 80's), and Jane Fonda and Lily Tomlin have proven that there's no reason not to. The series, which focuses on frenemies who start an alliance of sorts after their husbands leave them for each other, got rave reviews after some first season growing paints. Seasons 3 through 5 have a 100% rating on Rotten Tomatoes, and seasons 2 (91%) and 6 (83%) were also deemed winners. — Henry T. Casey
Rotten Tomatoes score: 89%
Cast: Jane Fonda, Lily Tomlin, Martin Sheen
Watch now (opens in new tab)
Murderville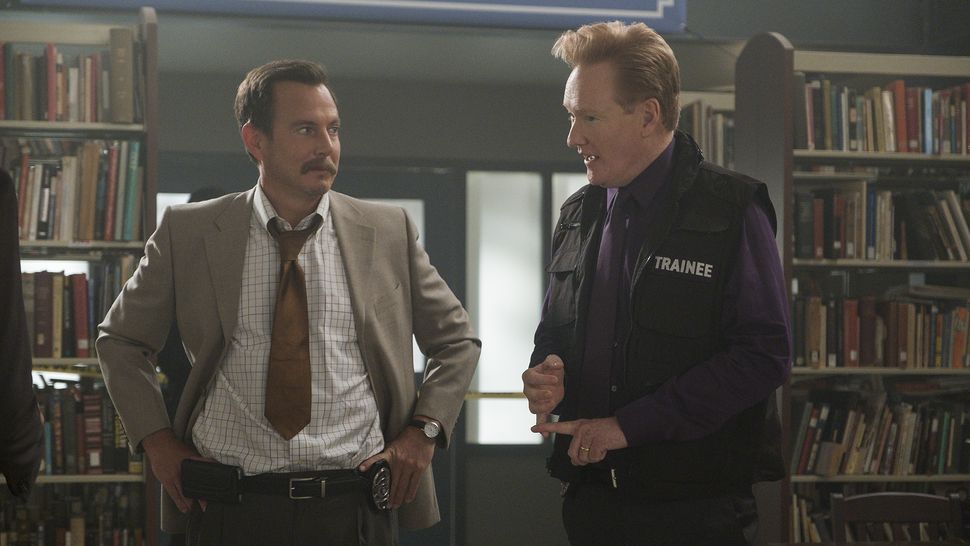 Terry Seattle (Will Arnett) is a foolish detective who is really full of himself. So, it makes sense that he's about to get a series of even more clueless partners. And they're all celebrities, from Conan O'Brien to Kumail Nanjiani. Heck Marshawn Lynch and Sharon Stone show up. And while Arnett's clued in on the "story" of the cases of the week (so to speak), his celebrity partners (who must solve the crime) don't have a clue. So they'll have to work together to find said clues.
Rotten Tomatoes score: 82%
Stars: Will Arnett, Haneefah Wood, Lilan Bowden, Phillip Smithey
Watch Now (opens in new tab)
Seinfeld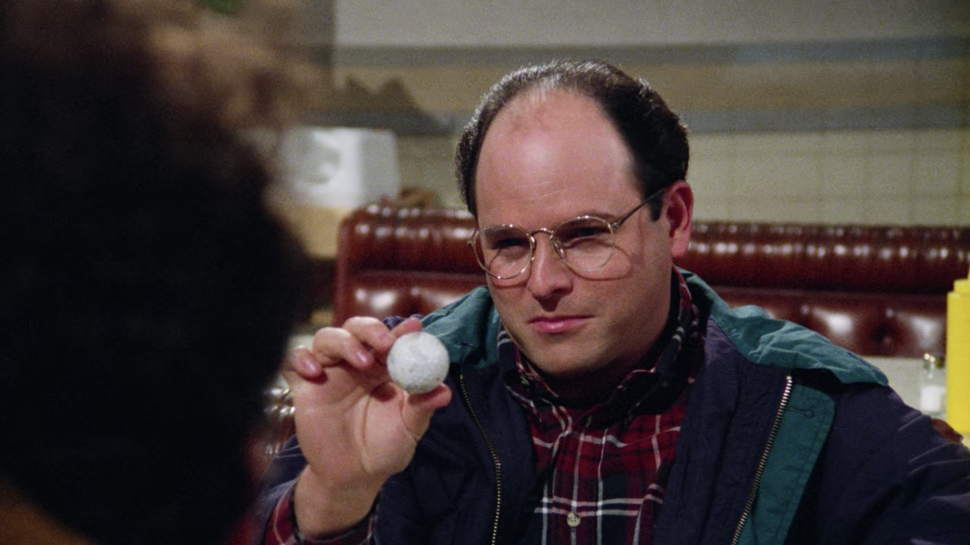 If Netflix has been losing all of your favorite shows? Well, the good news is that it houses arguably the greatest sitcom of all time. So hit play on Seinfeld (turn on the subtitles if you want to see what they're yadda-yadda-yadda'ing about) and enjoy the antics of four of the most selfish New Yorkers this side of Newman. Trying to figure out where to start? Check out our guide to the 11 best Seinfeld episodes to watch on Netflix, which has excellent episodes to watch during your own personal "summer of George."
Rotten Tomatoes score: 89%
Stars: Jerry Seinfeld, Julia Louis-Dreyfus, Jason Alexander, Michael Richards
Watch now (opens in new tab)
Tuca & Bertie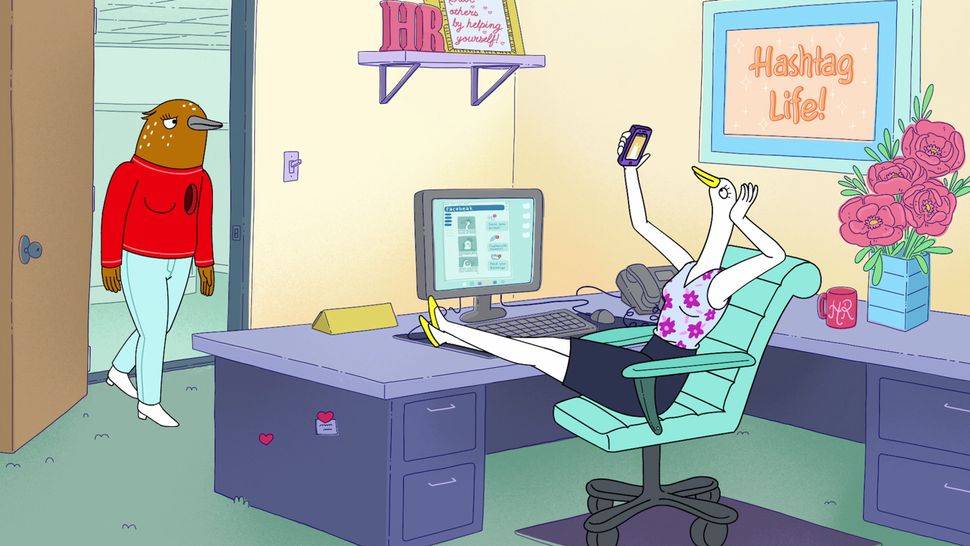 The hall of shows Netflix canceled way too soon has a permanent placard for Tuca & Bertie. This animated series looked to capture the Bojack crowd by having a brash toucan Tuca (voiced by Tiffany Haddish) and the anxious songbird Bertie (voiced by Ali Wong) who process the ins and outs of adult friendships. They live in the same apartment building and the show was so strong that fans desire to see more of the series led to it finding a home for season 2 on adult swim. We're wondering when that season will show up on HBO Max, where it would quickly become one of the best HBO Max shows and movies. — Henry T. Casey
Want more animation? We've got a whole list of the best Netflix anime movies and shows.
Rotten Tomatoes score: 98%
Stars: Tiffany Haddish, Ali Wong, Steven Yeun
Watch Now (opens in new tab)
Dear White People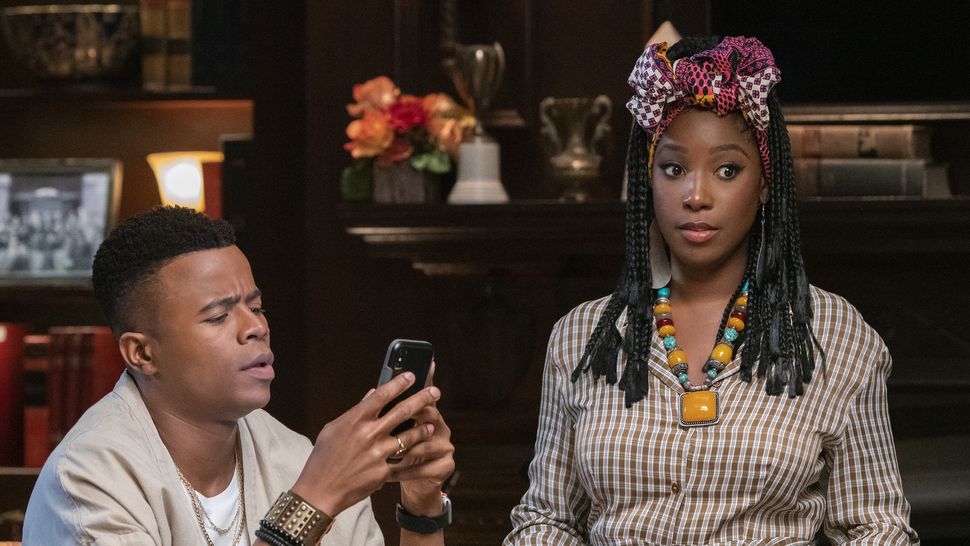 Dear White People, which is based on the film of the same name, does a brilliant job using humor to highlight the important issue of racism and how it affects young black people. In this instance, a group of students of color attending a predominantly white Ivy League college come up against no end of obstacles. Creator Justin Simien's approach to the series allows his messages to effectively get across without ever wiping the smile off viewers' faces. — Jennifer Still
Rotten Tomatoes score: 95%
Cast: Logan Browning, Antoinette Robertson, Brandon P Bell, DeRon Horton, Ashley Blaine Featherson, Lena Waithe
Watch now (opens in new tab)
Wednesday
I didn't expect to love Wednesday, a series where a teenage Wednesday Addams is dealing with burgeoning powers and trouble at school. First, she's expelled from Nancy Reagan High for simply defending her brother (with a completely malicious act of vengeance). Then, she's enrolled at Nevermore Academy, where her parents met. Here, she has to deal with a complicated social structure and a principal who is seemingly always out to thwart her.
Most of the humor in Wednesday comes from star Jenna Ortega's performance as the titular goth girl. Somehow able to make the character her own, Ortega drops droll, deadpan reactions to everything from the habits of her roommate Enid to the "normies" who live near Nevermore. Also, Luis Guzmán may not get a lot of time as her father Gomez, but he makes every moment count.
Rotten Tomatoes score: 71%
Stars: Jenna Ortega, Riki Lindhome, Jamie McShane, Hunter Doohan
Watch Now (opens in new tab)
The best Netflix comedies — Movies
Easy A (2010)
One of Emma Stone's biggest early roles saw her play Olive (Stone), a teen whose life can't match the stories that get gossiped around. That said, one day she decides to make up a little lie about a steamy weekend, only for it to be overheard by the wrong classmate (Amanda Bynes), who sets up the worst game of Telephone ever. In short: everybody thinks Olive was up to something raunchy, and they've all heard different stories.
Stacked with a strong cast, including Stanley Tucci and Patricia Clarkson as Olive's understanding parents, and Thomas Hayden Church, Lisa Kudrow and Malcolm McDowell as the school faculty, Easy A is a fantastic ensemble comedy. Extremely rewatchable thanks to tons of charm, Easy A is one of the best Netflix comedies — at least until it leaves Netflix. Like many movies on this list, it's not a Netflix Original, so its time won't be long.
Rotten Tomatoes score: 85%
Stars: Emma Stone, Penn Badgley, Amanda Bynes, Dan Byrd, Patricia Clarkson, Stanley Tucci, Thomas Haden Church, Malcolm McDowell, Lisa Kudrow
Watch now (opens in new tab)
Glass Onion (2022)
Rian Johnson's Knives Out was a twisty-turny noir that felt perfect. The news that Netflix hired Johnson for Knives Out 2 and 3? Well, that was met with a mix of excitement and potential disappointment. And while Glass Onion doesn't catch Knives Out's lightning in a bottle, it thankfully doesn't attempt to. Instead, detective Benoit Blanc (Craig) has a new pair of mysteries to solve, and it all begins with an invitation to hang out with a wealthy tech mogul (Norton) and his friends on a private island in Greece. The festivities are meant to center around a fake murder mystery, but that doesn't last long. While Glass Onion has a fantastic cast, it's Kate Hudson who gets the best lines.
Rotten Tomatoes score: 93%
Stars: Daniel Craig, Edward Norton, Dave Bautista, Janelle Monae, Kate Hudson, Kathryn Hahn, Leslie Odom Jr.
Watch now (opens in new tab)
Scott Pilgrim vs. The World
I never thought to ask the question "bread makes you fat?" And I guess that's why Scott Pilgrim vs. The World is on this list and I'm not. Jam-packed with one-liners that make it instantly quotable, this story about a guy (Cera) who's taken too many years to get over his ex (Larson) is one of the most rewatchable movies on this list. But Scott isn't a hero yet. Heck, at one point he's dating a high schooler (Wong) while flirting girl of his actual dreams (Winstead) in the next scene. Oh, and while you might love its excellent classic gaming aesthetic, its fantastic supporting cast (including Kieran Culkin, Chris Evans and Anna Kendrick) help make Scott Pilgrim vs. The World a must-see.
Rotten Tomatoes score: 82%
Stars: Michael Cera, Mary Elizabeth Winstead, Ellen Wong, Kieran Culkin, Anna Kendrick, Brie Larson
Watch now (opens in new tab)
Bullet Train
If you wanted the love-child of Pulp Fiction and John Wick, and hoped it was clever, you'd be asking for Bullet Train. A hitman (Brad Pitt) with the code name 'Ladybug' is practically playing Dante from Clerks, as he's both unlucky and not even supposed to be here today. His task is to simply intercept an important briefcase. Unfortunately, said briefcase is in the possession of a pair of fast-talking brothers — Lemon (Brian Tyree Henry) and Tangerine (Aaron Taylor Johnson) — who are also assassins. Attempts to get (and keep) the briefcase keep taking place, and survival isn't guaranteed.
Then, you've got a whole list of other great cast members and a trio of cameos I won't spoil her. But for the announced cast, you've got music icon Bad Bunny, playing a hitman named The Wolf, who is out for revenge. And don't overlook a young woman (Joey King) codenamed The Prince who is far more trouble than she seems.
Rotten Tomatoes score: 53%
Stars: Brad Pitt, Brian Tyree Henry, Aaron Taylor Johnson, Andrew Koji, Joey King, Hiroyuki Sanada, Benito A. Martínez Ocasio (aka Bad Bunny)
Watch Now (opens in new tab)
21 Jump Street
Want to find a movie to blame for all the reboot/sequels? The amazing 21 Jump Street, which is much better than it had any right to be, probably gave many an executive unearned confidence that they too could revive dormant shows or movies into a great movie. One should note that the film came from directors Phil Lord and Christopher Miller, who created Clone High and won an Oscar for producing Spider-Man: Into the Spider-Verse — which Lord co-wrote.
Here, we meet new versions of Schmidt and Jenko, who meet at a police academy. Tasked with going undercover at a local high school — where they're too old to blend in, a joke the movie leans into — the two kinda hate each other at first. Then (surprise) they get along until they fall apart. None of this, again, should work as well as it does, but the sheer charisma of leads Jonah Hill and Channing Tatum, combined with a pretty clever script, made for a 21 Jump Street reboot that deserved its sequel.
Rotten Tomatoes score: 85%
Stars: Jonah Hill, Channing Tatum, Ice Cube, Brie Larson, Dave Franco, Rob Riggle
Watch Now (opens in new tab)
Eurovision Song Contest: The Story of Fire Saga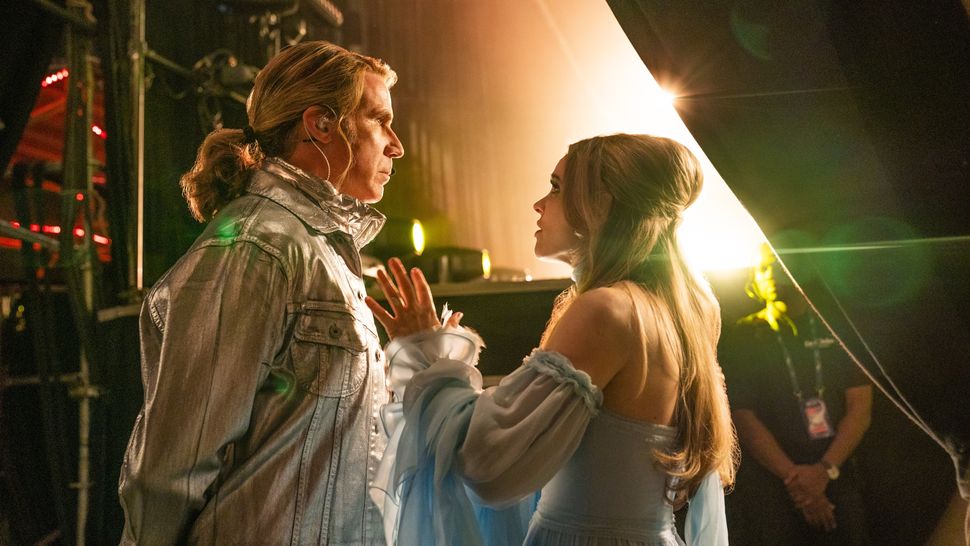 You don't necessarily have to be European to appreciate this movie. Will Ferrell, who wrote Eurovision Song Contest: The Story Of Fire Saga certainly isn't (though his wife is Swedish, hence his familiarity with the annual extravaganza of cheesy pop music). The movie takes you through the run-up to the Eurovision Song Contest through the eyes of Lars Erickssong (Ferrell) and Sigrit Ericksdóttir (Rachael McAdams), Icelandic musicians who want to represent the country at the competition. To say that the entire movie is absurd and ridiculous is an understatement, but that's probably why it's so funny. — Jennifer Still
Rotten Tomatoes score: 63% (editor's note: criminally underrated!)
Cast: Will Ferrell, Rachael McAdams, Dan Stevens, Pierce Brosnan, Demi Lovato
Director: David Dobkin
Watch now (opens in new tab)
Jackass 4.5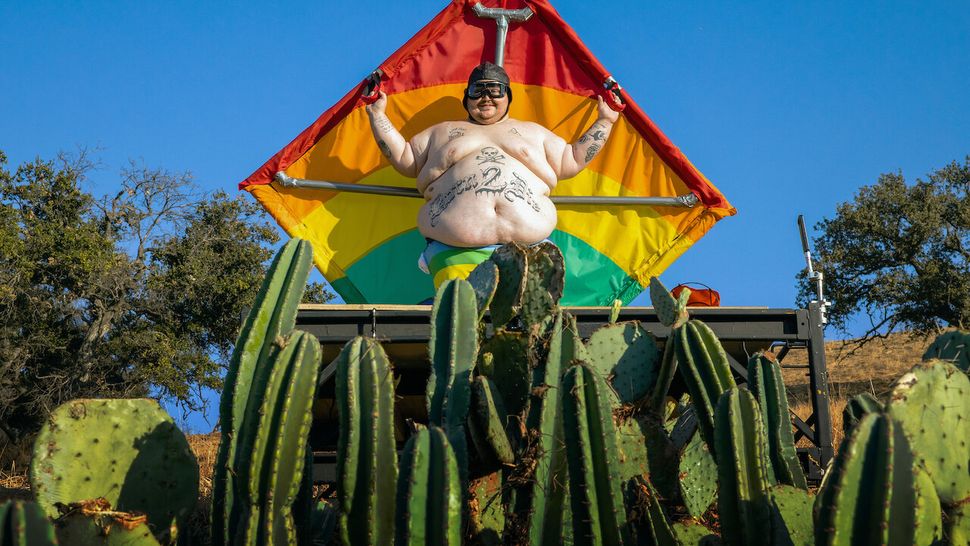 The grossest gang in Hollywood is back, and they've even got new friends. Yes, Jackass has returned (again) with the B-sides version of Jackass Forever (which is on Paramount Plus). This movie has a lot more interviews with cast than you might expect, so get ready to hear what life on the Jackass Forever set and how they were one of the first sets to resume filming during Covid (which explains how Johnny Knoxville's hair went from black to silver).
And when you hear Knoxville say "it just felt good," you know he's not talking about the stunts. Because some of these stunts (the plexi-glass one in particular) didn't feel good for those involved. Just expect some revolting moments, especially newcomer Zach Holmes' human sashimi incident.
Rotten Tomatoes score: 67%
Cast: Johnny Knoxville, Steve-O, Chris Pontius, Dave England, Jason "Wee Man" Acuña, Danger Ehren, Preston Lacy
Director: Jeff Tremaine
Watch now (opens in new tab)
Red Notice
The genre of star-studded Netflix action movie is popular these days, but they're rarely as funny as the Ryan Reynolds and Dwayne Johnson-led Red Notice. Yes, Gal Gadot's here too, but she's barely there if we're being honest. Not beloved by critics, Red Notice is not the next big action franchise (but neither is the bigger-budget The Gray Man), though sequels are happening. That said, RR and DJ have fun bantering and bickering with each other, as they try and track a fortune down. – HTC
Rotten Tomatoes score: 36%
Stars: Christina Applegate, Linda Cardellini, James Marsden, Max Jenkins, Ed Asner, Sam McCarthy
Watch now (opens in new tab)
Best Netflix comedies — Standup
Bo Burnham: Inside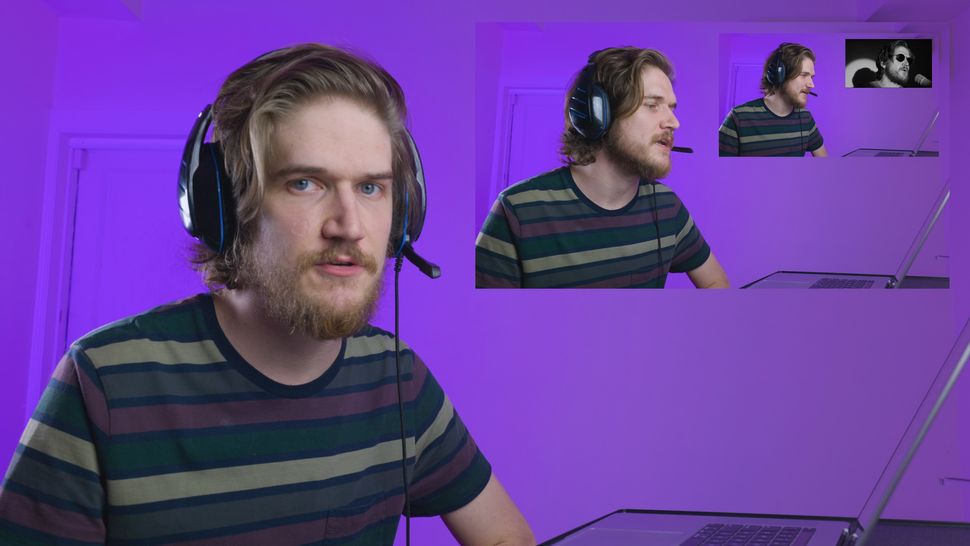 Released in May 2021, the latest special from comedian Bo Burnam — which he wrote, directed, filmed, and edited as well as starred in — was recorded entirely in his own home (or a space meant to look like it) on his own during the COVID-19 pandemic. There's no audience or crew, but there are plenty of sketches and variety songs that explore topics including sexting, mental health struggles and social media, among other topics. Being able to touch on serious subjects through the lens of comedy is refreshing and cathartic. — Jennifer Still
Rotten Tomatoes score: 93%
Cast: Bo Burnham
Director: Bo Burnham
Watch now (opens in new tab)
Kevin Hart: I'm A Grown Little Man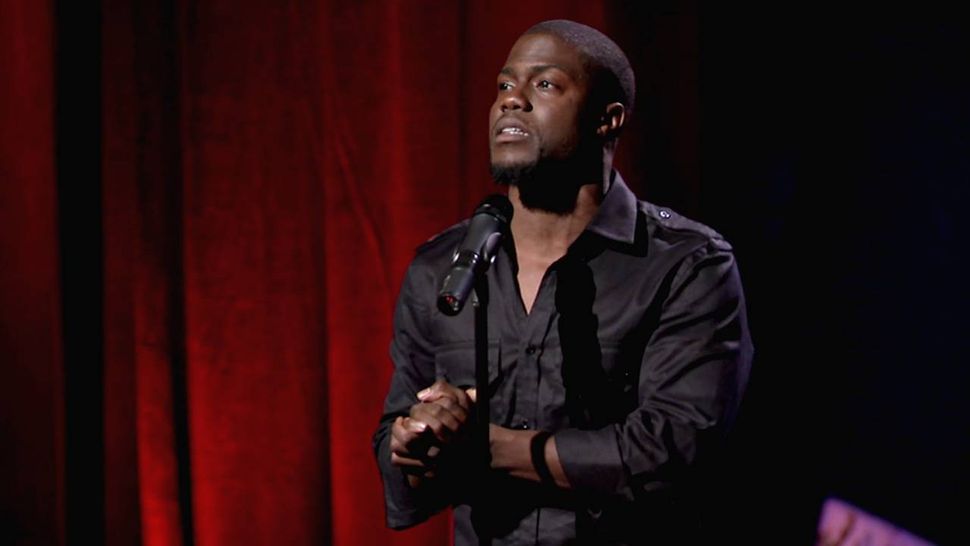 If you're a fan of stand-up comedy, you can't go wrong with any of Kevin Hart's specials, especially I'm A Grown Little Man. The 2009 concert film became an unexpected hit and went a long way into turning Hart into the major movie star he is today. Throughout the set, Hart touches on everything from family to race and his close friends in ways that make even the most ordinary event out to be riotous stories you'll ever hear. If you're looking for something to watch where the jokes don't stop coming for the entire 72-minute runtime, this is one of the best Netflix comedies for you. — Jennifer Still
Rotten Tomatoes score: N/A
Cast: Kevin Hart
Director: Shannon Hartman
Watch now (opens in new tab)
Tig Notaro: Happy To Be Here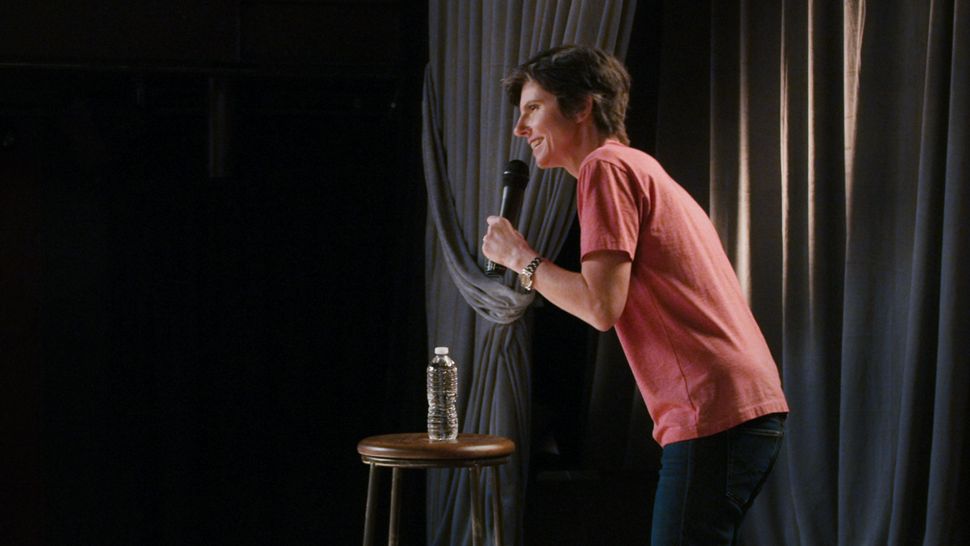 Tig Notaro is known for her deadpan brand of humor, but it's put to such brilliant use in Happy to Be Here. The stand-up special sees her discussing everything from marriage and parenting to parties at Ellen Degeneres' house and she does it all in such a way that you can't help but feel the same joy she clearly does while telling the stories. It's so good that even after you've memorized the jokes, you'll still want to watch it again. — Jennifer Still
Rotten Tomatoes score: 100%
Cast: Tig Notaro
Director: Tig Notaro
Watch now (opens in new tab)
Hannah Gadsby: Nanette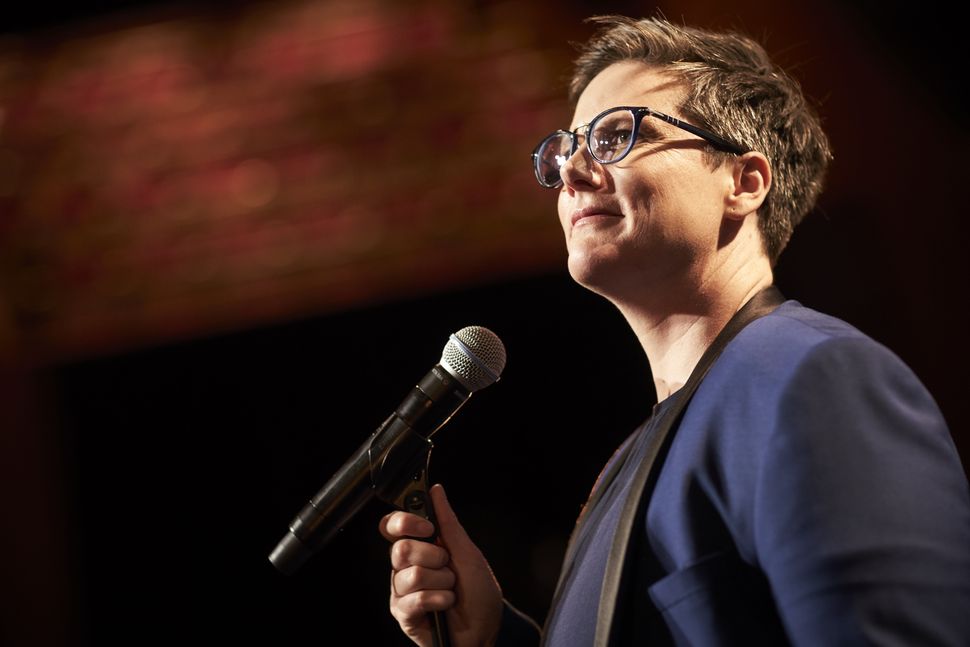 If you're not familiar with Hannah Gadsby's comedy, her 2018 special Nanette is a good place to start (but please be sure to move on to 2020's Douglas too). Nanette isn't your typical stand-up special, instead blending Gadsby's penchant for immersive storytelling and stark honesty with comedy in a way that is sometimes jarring but always thought-provoking. It's clear from some of the subjects in the special that Gadsby has faced her share of adversity, but her ability to find the brighter side and transform that pain into laughter is a gift worth enjoying. — Jennifer Still
Rotten Tomatoes rating: 100%
Cast: Hannah Gadsby
Director: Madeleine Parry
Watch now (opens in new tab)