Netflix has transformed the way we watch TV and film, and the sheer amount of content it hosts is staggering. However, it can be frustrating when a show or film can't be accessed due to your location. Thankfully, a Netflix VPN is a handy solution, allowing you to appear to be anywhere in the world when you're online – and thereby enabling you to access a far greater library.
Below, we outline some of the best US only Netflix shows, and we'll also run down the top titles available in other countries. When you've found something awesome to stream, head to our best VPN guide for help deciding which software option is best for you.
Do note, however, that Netflix is constantly both updating its libraries and upgrading its VPN blocking tech – and while we've never heard of it happening, using a VPN does go against Netflix's Ts&Cs and risks you having your account terminated.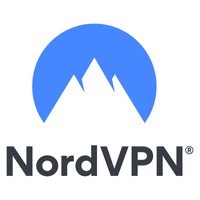 What can you watch on US Netflix?
If you're outside the US, there's a huge selection of renowned shows and movies that can be accessed with a US VPN. The comedy offering is impressive, with Team America: World Police, Ferris Bueller's Day Off, and Schitt's Creek – and they're just the tip of the iceberg.
Acclaimed British shows The Queen, Downton Abbey and The Great British Baking Show (a.k.a. The Great British Bake Off) are all also included on US Netflix.
Some of those shows may be available in other regions, but US-only Netflix titles include the corny Steven Seagal thriller Under Siege, Rain Man, the excellent What's Eating Gilbert Grape, the ever-entertaining 30 Rock, and the somewhat forgotten Julia Roberts classic 80s rom-com Mystic Pizza.
You can also only get Stargate SG-1, The Master, Friday Night Lights, Legally Blonde, The Machinist, the saucy Boogie Nights, and the ever-entertaining Ink Master if you're in the States, so it may well be worth using a VPN to change your location to watch them.
What can you watch on Netflix UK?
Netflix UK has some comedy offerings that you'll want to get your teeth into if you're streaming from outside Great Britain. Chicken Run is a stone cold kids' classic that'll entertain everyone, teen classic Superbad never fails to lighten the mood, whilst adult animation Archer should bring out the belly laughs.
More comedy gold can be found in It's Always Sunny in Philadelphia (exclusive to Hulu in the US), The Office US, and hilarious local government mockumentary Parks and Recreation. Less critically acclaimed offerings include Cockneys vs Zombies and Mrs Brown's Boys D' Movie,
Gritty British street drama Kidulthood is on the table too, alongside 2011's The Borrowers (an unlikely double bill, but perhaps worth a try). All the Bourne movies, shaky-cam spooktacular The Blair Witch Project, the funny but moving Back to Life, and the classic American Graffiti are also UK exclusives on Netflix, so there's plenty to get stuck into.
What can you watch on Netflix Japan?
Netflix Japan offers up a ton of excellent Japanese content, like homegrown Japanese classic Rashomon and many anime films like Gintama, The Promised Neverland and Wolf Children.
However, Japanese Netflix also boasts some surprising exclusives not found in any other library, including 2001: A Space Odyssey, modern whodunit Knives Out, Academy Award-winner Cinema Paradiso, Anchorman, kids' animation The Croods, plus classic horror Rosemary's Baby and UK superhero series Heroes.
What can you watch on Dutch Netflix?
Dutch Netflix has got some blockbuster exclusives including The Hobbit and all of the Lord of the Rings movies, 2019's Joker, and Shutter Island. You'll also get Italian crime drama Gomorrah. and the entertaining Sickos, a comedy focusing on teenage cancer patients raising hell in the oncology wing.
There is also plenty of classic fare on offer, with Spaghetti Western Kill Them All and Come Back Alone, The Show Goes On, Les Chiens, and Sally in our Alley.
What can you watch on Netflix Canada?
The iconic Shawshank Redemption is available on Canada Netflix, alongside Silence of the Lambs, Tarantino's breakout cult classic Pulp Fiction, Good Will Hunting, Goodfellas, Bill Murray classic Groundhog Day, Neon Genesis Evangelion, and Training Day. Quite the cinematic spread, then – and in our experience, Canada has one of the best libraries for movies globally.
What can you watch on Netflix Australia?
Insular deadpan comedy Detectorists and the highly regarded British 2000s comedy Black Books are available on Netflix down under. Ridley Scott's 2007 crime thriller American Gangster and Ishiguro adaptation Remains of the Day are also accessible, alongside chucklebusters The Big Lebowski and Airplane!.
What can you watch on Netflix France?
Use your VPN to appear to be in France and you'll gain access to Merci Pour Le Chocolat, and A Judgement in Stone. French Netflix also hosts one of the most highly regarded films of all time, The 400 Blows, as well as the Kafkaesque cult classic Cube.
How can I access overseas Netflix?
The only way to get access to all of these regional libraries and more is to use a VPN. By routing your traffic through encrypted servers located all over the world, a good streaming VPN can make you appear to be pretty much anywhere and get you access to almost anything you want to watch.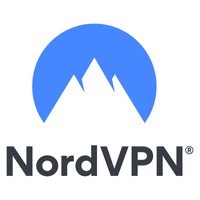 We rate NordVPN as the best Netflix VPN on the market. With excellent connection speeds, unbeatable content unblocking power and in-depth yet easy-to-use apps for all your devices, NordVPN is the full package. Plus, you can trial the service risk-free with its no-quibble 30-day money-back guarantee.