Watching new TV shows is basically self-care in these quarantine times. A bunch of new TV shows and specials are airing and streaming in May 2020, so be sure to set your DVR queue or add it to your streaming service watch list. 
This month brings several notable series premieres, led by Ryan Murphy's highly-anticipated Hollywood, the first series in his massive Netflix deal. Another top TV producer, Greg Daniels (The Office, Parks and Recreation), will debut two shows: The Amazon sci-fi comedy Upload and the Netflix comedy Space Force starring Steve Carrell. 
On May 27, we'll see the launch of yet another new streaming service, HBO Max. The platform will combine HBO with the vast WarnerMedia library, including exclusive access to all of Friends. Plus, HBO Max will premiere its own originals, like the Anna Kendrick romantic comedy series Love Life.
May is also TV season finale month. There are fewer finales this year, since many TV productions had to shut down due to the COVID-19 pandemic. But quite a few big shows are still airing finales, including Westworld, Survivor, Riverdale, Outlander and The Simpsons.
The new TV show premieres and finales to watch in May 2020
All times Eastern Time
Our top picks in bold
FRIDAY, MAY 1
All Day and a Night movie (Netflix, 3:01 a.m.)
Hollywood season 1 (Netflix, 3:01 a.m.)
Medici season 3 (Netflix, 3:01 a.m.)
Trying season 1 (Apple TV Plus, 3:01 a.m.)
Upload season 1 (Amazon, 3:01 a.m.)
Betty series premiere (HBO, 11 p.m.)
SATURDAY, MAY 2
Nickelodeon's Kids' Choice Awards 2020: Celebrate Together (Nickelodeon, 8 p.m.)
SUNDAY, MAY 3
Billions season 5 premiere (Showtime, 9 p.m.)
Westworld season 3 finale (HBO, 9 p.m.)
Zoey's Extraordinary Playlist season 1 finale (NBC, 9 p.m.)
Good Girls season 3 finale (NBC, 10 p.m.)
Rick & Morty season 4 spring premiere (Adult Swim, 11:30 p.m.)
MONDAY, MAY 4
Disney Gallery: The Mandalorian series premiere (Disney Plus, 3:01 a.m.)
Star Wars: The Clone Wars series finale (Disney Plus, 3:01 a.m.)
Camp Getaway series premiere (Bravo, 10 p.m.)
My Brilliant Friend season 2 finale (HBO, 10 p.m.)
TUESDAY, MAY 5
Jerry Seinfeld: 23 Hours to Kill (Netflix, 3:01 a.m.)
The Conners season 2 finale (ABC, 8 p.m.)
Black-ish season 6 finale (ABC, 9:30 p.m.)
WEDNESDAY, MAY 6
Becoming - Michelle Obama documentary (Netflix, 3:01 a.m.)
Workin' Moms season 4 (Netflix, 3:01 a.m.)
Riverdale season 4 finale (The CW, 8 p.m.)
Brockmire series finale (IFC, 10 p.m.)
THURSDAY, MAY 7
Blindspot season 5 premiere (NBC, 9 p.m.)
FRIDAY, MAY 8
Solar Opposites season 1 (Hulu, 12 a.m.)
Dead to Me season 2 (Netflix, 3:01 a.m.)
The Eddy season 1 (Netflix, 3:01 a.m.)
The Hollow season 2 (Netflix, 3:01 a.m.)
Bering Sea Gold season 14 premiere (Discovery, 10 p.m.)
SUNDAY, MAY 10
Outlander season 5 finale (Starz, 8 p.m.)
I Know This Much Is True series premiere (HBO, 9 p.m.)
MONDAY, MAY 11
Trial By Media season 1 (Netflix, 3:01 a.m.)
9-1-1 season 3 finale (Fox, 8 p.m.)
TUESDAY, MAY 12
Unbreakable Kimmy Schmidt: Kimmy vs. The Reverend special (Netflix, 3:01 a.m.)
Confession season 1 premiere (BritBox, 12 a.m.)
The Happy Days of Garry Marshall special (ABC, 8 p.m.)
The Flash season 6 finale (The CW, 8 p.m.)
WEDNESDAY, MAY 13
The Wrong Missy movie (Netflix, 3:01 a.m.)
The Goldbergs season 7 finale (ABC, 8 p.m.)
Survivor season 40 finale (CBS, 8 p.m.)
Dance Moms: Abby's Virtual Dance Off special (Lifetime, 9 p.m.)
Liar season 2 finale (Sundance, 11 p.m.)
THURSDAY, MAY 13
Katy Keene season 1 finale (The CW, 8 p.m.)
Station 19 season 2 finale (ABC, 9 p.m.)
How to Get Away With Murder series finale (ABC, 10 p.m.)
FRIDAY, MAY 15
The Great season 1 (Hulu, 12 a.m.)
She-Ra and the Princesses of Power season 5 (Netflix, 3:01 a.m.)
The Black List season 7 finale (NBC, 8 p.m.)
Masters of Illusion season 10 premiere (The CW, 8:30 p.m.)
Sunday, May 17
American Idol season 18 finale (ABC, 8 p.m.)
Hightown series premiere (Starz, 8 p.m.)
The Simpsons season 31 finale (Fox, 8 p.m.)
Belgravia season 1 finale (Epix, 9 p.m.)
Bob's Burgers season 10 finale (Fox, 9 p.m.)
Taylor Swift City of Lover Concert (ABC, 10 p.m.)
Snowpiercer series premiere (TNT, 9 p.m.)
The Last Dance miniseries finale (ESPN, 10 p.m.)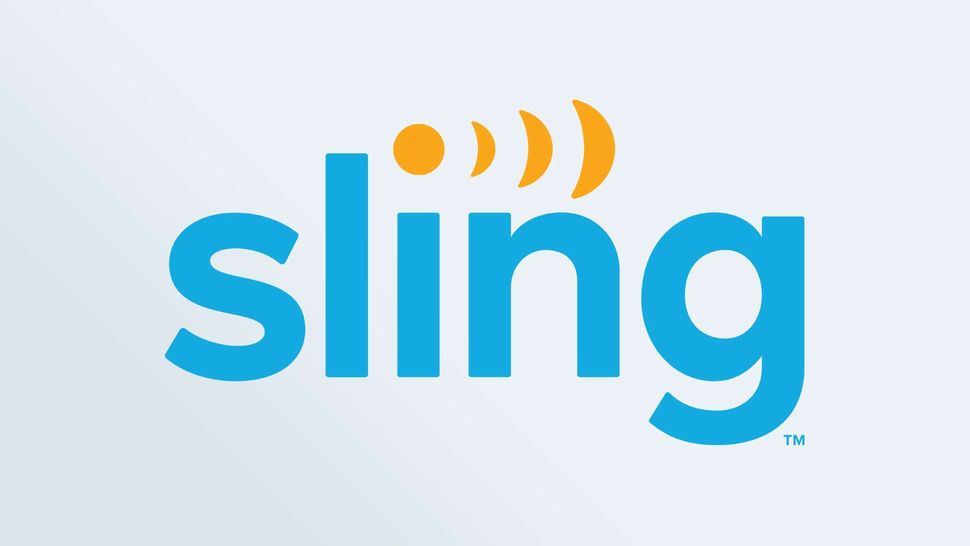 Right now, you can sign up for Sling TV and watch TV for free during Sling Blue's Happy Hour period from 5 pm to midnight. Sling Blue includes more than 50 channels including Bravo, AMC, Food Network, HGTV, Lifetime and USA.View Deal
MONDAY, MAY 18
The Big Flower Fight season 1 (Netflix, 3:01 a.m.)
The Bachelor Presents: Listen to Your Heart season 1 finale (ABC, 8 p.m.)
TUESDAY, MAY 19
Patton Oswalt: I Love Everything special (Netflix, 3:01 a.m.)
Sweet Magnolias season 1 (Netflix, 3:01 a.m.)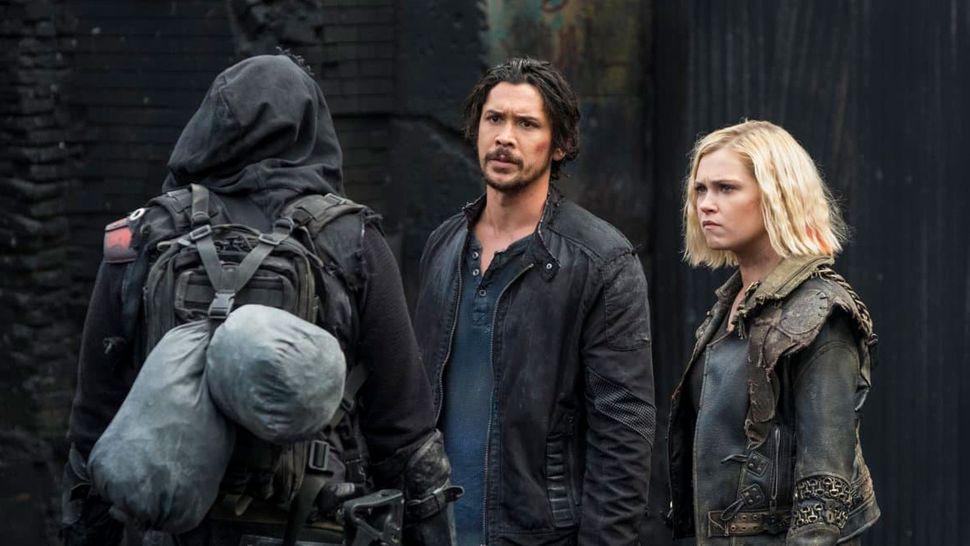 WEDNESDAY, MAY 20
Ben Platt: Live From Radio City Musical Hall documentary (Netflix, 3:01 a.m.)
The 100 season 7 premiere (The CW, 8 p.m.)
The Amazing Race season 32 premiere (CBS, 8 p.m.)
The Masked Singer season 3 finale (Fox, 8 p.m.)
THURSDAY, MAY 21
Burden of Truth season 3 premiere (The CW, 8 p.m.)
Labor of Love series premiere (Fox, 9 p.m.)
Red Nose Day special (NBC, 9 p.m.)
FRIDAY, MAY 22
Homecoming season 2 premiere (Amazon, 3:01 a.m.)
The Lovebirds movie (Netflix, 3:01 a.m.)
SUNDAY, MAY 24
Run season 1 finale (HBO, 10:30 p.m.)
TUESDAY, MAY 26
Hannah Gadsby: Douglas (Netflix, 3:01 a.m.)
WEDNESDAY, MAY 27
Mrs. America season 1 finale (Hulu, 12 a.m.)
HBO Max launch:
Craftopia
Legendary
Looney Tunes Cartoons
Love Life
On the Record
(HBO Max, 3:01 a.m.)
Marvel's Agents of S.H.I.E.L.D. season 7 premiere (ABC, 10 p.m.)
THURSDAY, MAY 28
The Good Fight season 4 finale (CBS All-Access, 3:01 a.m.)
FRIDAY, MAY 29
Ramy season 2 (Hulu, 12 a.m.)
Central Park season 1 (Apple TV Plus, 3:01 a.m.)
Space Force (Netflix, 3:01 a.m.)
SUNDAY, MAY 31
Celebrity Family Feud season 7 premiere (ABC, 8 p.m.)
Killing Eve season 3 finale (BBC America/AMC, 9 p.m.)
Laurel Canyon series premiere (Epix, 9 p.m.)
Quiz series premiere (AMC, 10 p.m.)
Rick & Morty season 4 finale (Adult Swim, 11:30 p.m.)