20 Must-Have Apps for Windows Phone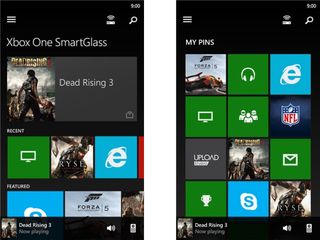 20 Best Windows Phone Apps
While it doesn't have market share on the scale of Android and iOS, Microsoft's Windows Phone still features some quality devices and boasts neat features such as a clean visual design, Live Tile widgets and integration with Windows 10 in the new Universal Windows Platform system. With the HP's enterprise-oriented Elite X3 phone soon to arrive, we thought we'd revisit some of our favorite apps for your Windows Phone device.

Slack (Beta) (Free)
Group messaging app Slack took a while to make its way to the Windows Phone platform, but now that it's here, Windows Phone users can enjoy its easy-to-use collaborative messaging system. Slack's system of topic-based channels along with easy attachments and sharing of files make it a flexible communications tool used by groups of friends, classmates and even small businesses and teams. As a result, the Windows Phone version is a welcome addition to the platform's productivity tools. Slack is in beta, so there are bugs that pop up once in a while, but it's still a solid app to have around.

LastPass (Free)
Keeping track of your passwords and login credentials is a modern day digital hassle. Thankfully, password management tools like LastPass can take some of the sting out of protecting your digital identity. LastPass allows you to set up an encrypted password vault which stores your passwords and login credentials behind a single master password. Users can automatically log in to websites using a built-in browser, as well as automatically fill in shopping and billing forms. In addition, you can store secure notes and records, all of which can be synced with your passwords across devices with a LastPass premium subscription.

OfficeLens (Free)
A Microsoft Garage project, OfficeLens turns your Windows phone's camera into a pocket scanner, capturing documents, receipts and whiteboard notes, cleaning them up and automatically transforming them into Office documents, PowerPoint files, or PDFs which you can upload to OneDrive. A Whiteboard mode automatically cuts out glare and reflections from images, while a Document mode automatically crops the image and applies color corrections.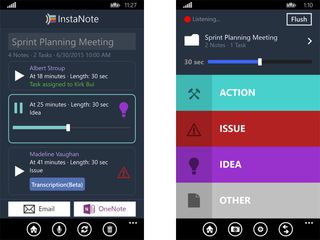 InstaNote (Free)
Another Microsoft Garage project, InstaNote does its best to help make notetaking during meetings a whole lot easier. Simply leave the app running during your meeting, and if you hear something interesting or important, hit a button; InstaNote captures and transcribes the last 30 seconds of audio, and allowing you to tag and categorize each clip for easy reference later. Notes can be associated with contacts, used to create tasks, or shared through email. Spend less time scribbling away, and more time actually paying attention during meetings.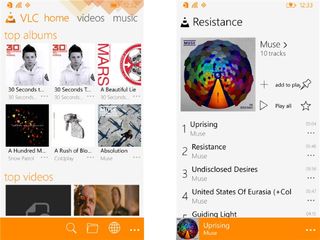 VLC for Windows Phone (Free)
VLC arrives on Windows Phone, offering users a free, easy-to-use, multimedia player that's designed to play almost any format you can throw at it, just like its desktop sibling. No longer will you have to spend time transcoding videos or music into ubiquitous formats, as VLC is designed to take more difficult media formats such as OGG, MKV, FLAC and MPC.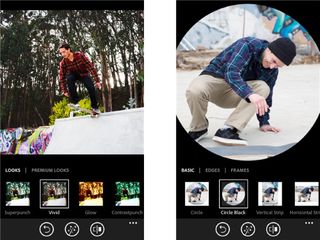 Adobe Photoshop Express (Free)
Adobe Photoshop Express is a great entry level photo editing tool for basic photo cleanup and manipulation. The app includes basic tools such as cropping, straightening, rotating and red-eye removal. It also offers sliders and one-touch tools for cleaning up noise, sharpness, color and exposure. One-touch effects called "Looks" provide more aggressive filter-type effects, with the app offering a basic set, making even more available as in-app purchases.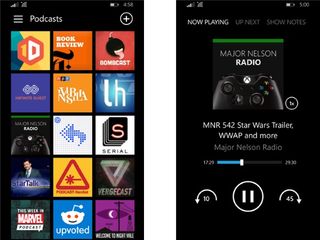 Pocket Casts ($3.99)
Pocket Casts has long earned a place in our list of best mobile podcatchers, and now it's made its way to Windows Phone, a perfect fit for the app's clean, tile-based display of podcasts. Pocket Casts for Windows Phone features cross-platform synching, automatic episode downloading and configurable playback controls for setting skip durations, starting points for episode playback and variable playback speed. In addition to listening to your favorite podcasts, Pocket Casts features discovery tools including curated lists of podcasts and a library of more than 200,000 podcasts to check out.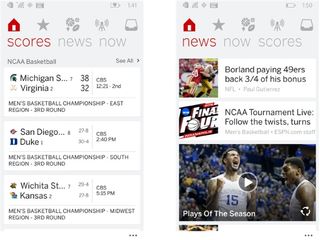 ESPN (Free)
The ESPN app delivers the latest and greatest sporting news and up-to-date scoring information right to the palm of your hand. Users can check out the latest scores and news from the NBA, NFL, college sports, and more. The app also features articles and video highlights. A new Now tab focuses on breaking news and scores, and users can also stream ESPN Radio and select events with the On-Air tab. A Favorite Teams and Clubhouses feature allows you to get more focused news and scores for specific teams and leagues.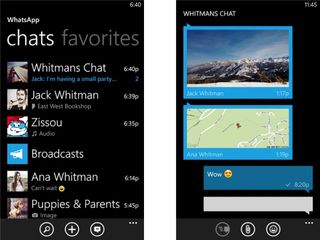 WhatsApp (Free 1 year, $0.99/year)
Remarkably easy setup, automatic syncing with your phone's contacts and a feature-rich, ad-free experience all combine to make WhatsApp a wildly popular mobile messaging app. Users can send text, photos, voice and short video messages to their WhatsApp contacts, even across the mobile OS divide. WhatsApp is free to use for the first year, with a cost of $0.99 per year after that. The long-promised calling feature still hasn't made it over to the Windows Phone version, but it's still a solid, easy-to-use messaging app.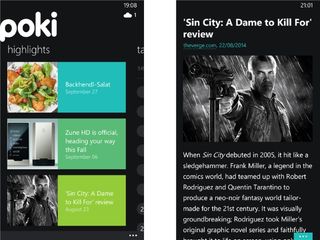 Poki (Free)
Read-it-later service Pocket has yet to officially make its way to Windows Phone, but you can still enjoy your Pocket library with the help of the Poki app, a Windows Phone library for Pocket. Poki allows users to save articles, videos and other content for offline viewing or through another device with Pocket installed. Poki sports a clean interface with multiple app and reading mode themes, and automatically syncs with your Pocket account.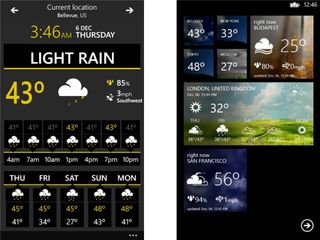 Weather Flow ($1.99)
Weather Flow is a beautifully designed Windows Phone weather app that makes good use of the platform's flat Metro/Modern look and Live Tile widgets to help you keep track of weather from your phone. Weather Flow features weekly and hourly forecasts, and lets you track multiple locations. The app and its Live Tiles can be displayed in a high graphics style complete with numerous photographs, or you can go for the more austere Modern look of flat colors and high-visibility text for ease of reading. In addition to the Live Tiles, users can also display forecast information straight to their lock screen.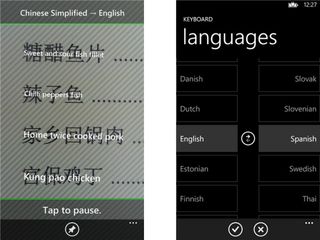 Translator (Free)
Microsoft's response to Google Translate, Bing Translator is an easy-to-use and feature-filled translation app that works well when you're on the go with a smartphone. Translator supports text translation from more than 40 different languages, with support for camera-assisted translations, letting you take pictures of menus and signs. A text-to-speech function lets you play out translations, and offline translations let you download language packs.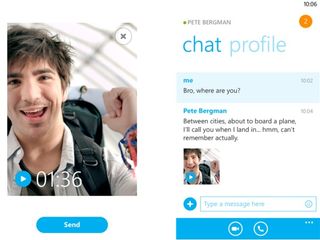 Skype (Free)
Microsoft's ubiquitous VoIP app gets the Modern treatment in the Skype Windows Phone app. Stay in touch with friends, colleagues and family members through video and voice calls, as well as instant messaging features in this popular VoIP service. Skype allows for free Skype-to-Skype video and voice calls, while calls to landline or mobile numbers (national or international) come with a nominal fee.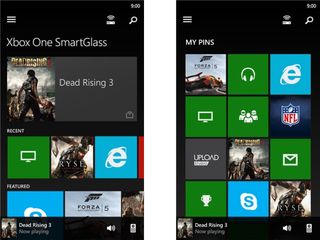 Xbox SmartGlass (Free)
Xbox SmartGlass (for Xbox 360, for Xbox One) is part of Microsoft's attempt to create a seamless experience across different devices. In this case, the software essentially transforms your mobile device into both a second screen and remote control. Smartglass allows you to navigate your Xbox One or 360 with your touch screen controls to use your Web browser, play videos and music and explore extra content from select games.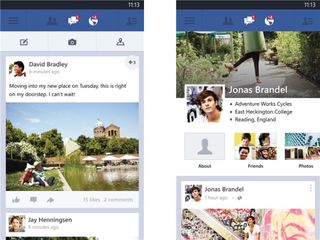 Facebook (Free)
Stay in touch with friends, family, colleagues and acquaintances online with the official Facebook app for Windows Phone 8. See what your friends are up to, share your own status messages, photos and videos, or chat online, either individually, or as a group with anybody in your contacts list.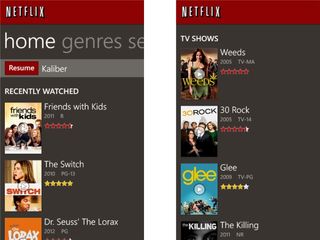 Netflix (Free)
The Netflix app allows you to turn your Windows Phone 8 device into a portable cinema. Subscribers can use the app to download and view TV shows and movies right on their device, as well as browse through a collection of thousands of titles with regular episode updates. Non-members can still sign up and enjoy a one-month free trial of the service to see whether it's worth their while.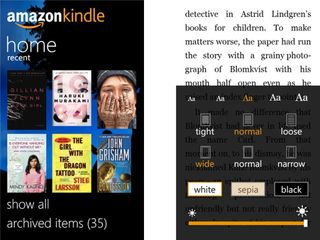 Kindle (Free)
Amazon's Kindle e-book reader and marketplace app is a great place to get up to speed with the latest bestsellers and literary releases. With a worldwide catalog of thousands of books of all genres, the marketplace enables hassle-free purchasing. You can also browse the catalog of thousands of free classic works. Once loaded up, the reading engine is simple, unobtrusive and a joy to flip through. Amazon's Whispersync and other innovations make the cross-device reading experience a breeze, syncing your last read pages and other settings across devices and OSs.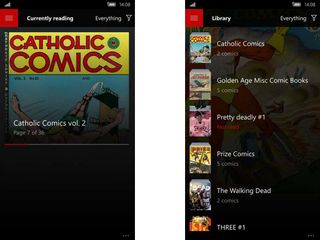 Cover (Free)
Those looking for a good DRM-free comic book reader on Windows devices like tablets and phones can check out Cover, one of a new generation of Universal Windows Platform apps aimed at presenting a unified desktop and mobile experience. Cover provides a configurable reading experience, with single and dual page modes, fit height/width/page views, night mode, and page cropping. On the library management end, Cover can be set to watch folders in order to automatically sync new issues. The app supports cloud storage like OneDrive and Dropbox in addition to a variety of formats such as CBZ, CBR, CB7 and PDF. The free version can watch 25 different comics, while in-app purchases can up that limit to 250 or unlimited.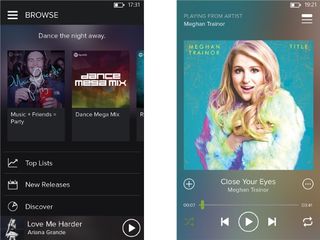 Spotify (Free)
Spotify puts a world of music at your hands, allowing subscribers to search and stream tracks from a massive library of millions of individual songs. Users can share their favorite tracks and playlists to other users as well as check out what others are listening to through Spotify's social features, with syncing features allowing you to update your track and music selections between your desktop and mobile device. New users can try out the service for 48 hours by downloading the app.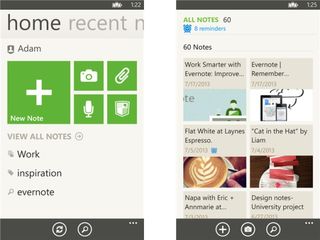 Evernote (Free)
With the help of Evernote, keeping your head in the clouds is completely accepted and encouraged. A supremely powerful and popular cloud note-taking app, Evernote allows you to create cloud-based notebooks to fill with notes, documents, images, audio and video that you can access just about anywhere and sync across your mobile devices.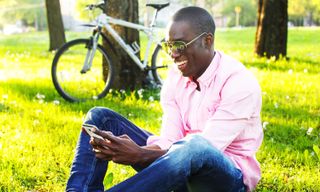 See How the Other Platforms Stack Up
See how these Windows apps compare to other mobile apps. We've collected the best free apps for Android as well as the top free picks for iOS.