Is Your PC Up to Date? Benchmark it with These Programs!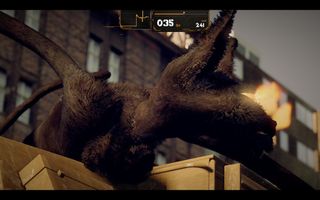 PC Benchmark Software Downloads
Interested in finding out if your machine is up to snuff? Need to stress-test your new hardware or overclocking scheme? Want to find out if your system tweaks are really delivering the results you expected? The easiest way to answer these questions is to benchmark your machine with some of these software tools.
This version updates many of the software tools to their latest versions, removes Dacris benchmark and D3D Gear (due to FRAPS overlap), and includes Maxon's Cinebench and the amusing ALLBenchmark Catzilla.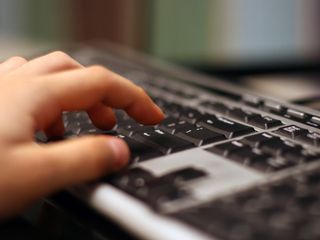 Good Benchmarking Habits
Before you start your benchmarking, here are a few good habits to keep in mind when testing your machine:
* Control your test environment. Close all extraneous programs and processes in the background so that nothing else can interfere with your system's test runs. When a test is running, don't open new programs and try not to move your mouse around.
* Don't run the test just once. They're called stress tests for a reason. Once you're done with a test, run it again. And again. Repeated runs help eliminate statistical flukes and can expose problems that might not be revealed by an isolated test run.
*Compare results. Good benchmark suites can return a wealth of data, but usually it's up to you to interpret and compare them. This can be as simple as running a "before and after" test when tweaking your system or hardware, or looking up and discussing results in online forums.
General Benchmarking: PCMark
First up, we have some generalized benchmarking software.
FutureMark is a big name in the commercial benchmarking software market and their PC and graphics benchmarks are something of a standard. FutureMark's newest iteration of its PCMark software is PCMark 7, which is designed to test machines running Microsoft's Windows 7, with a recent patch incorporating full Windows 8 compatibility. PCMark runs a solid battery of tests including real-world tasks such as video playback and rendering, image manipulation, and more in order to benchmark your machine's performance. The Basic version of PCMark 7 is free to download, with more powerful professional versions requiring a buy-in.
Verdict: A good, general use benchmark, regardless of whether you're a new user or an old hand.
Score: 4.5/5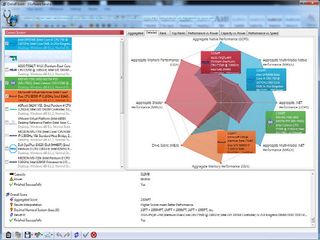 General Benchmarking: SiSoftware Sandra
Another powerful commercial suite available in a trimmed-down lite edition is SiSoftware Sandra, which has a slick interface and provides a wealth of feedback and customization options. Test your entire machine, or go after selective components. Be as rigorous or easygoing as you need to be. The post-test comparison graph is a cute feature that gives you a reasonable look at how your system scales up to common benchmarks and configurations, which can go a long way in interpreting your results.
Verdict: Another great all-around testing suite for getting a broad look at your system's performance.
Score: 4.5/5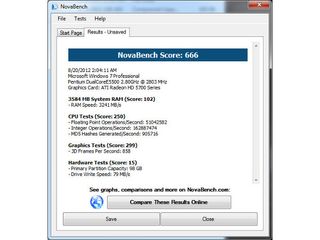 General Benchmarking: NovaBench
On the opposite end of the complexity scale in commercial software is NovaBench, a simple but robust freeware benchmarking tool. While it lacks the sheer thoroughness possible with Sandra, NovaBench makes up for it in ease of use in testing common standards of CPU and graphics performance. Though not as rigorous and detailed, Novabench nevertheless delivers a fair assessment of your computer's capabilities.
Verdict: While not particularly configurable, NovaBench gives users a fair assesment of your machine's capabilities.
Score: 4/5
General Benchmarks: Passmark Performance Test 8.0
Passmark Performance Test is another good generalized benchmarking tool for examining your machine's performance and comparing it to baseline statistics for common PC packages. A large number of benchmark test types are provided, allowing you to test out as much or as little of your machine as you want. Registered users can download even more baseline statistics for comparison. Performance Test is available for download as a 30-day free trial.
Verdict: A strong series of benchmarking tests as well as the ability to compare results with numerous baseline machines make for a good benchmarking and system information tool.
Score: 4.5/5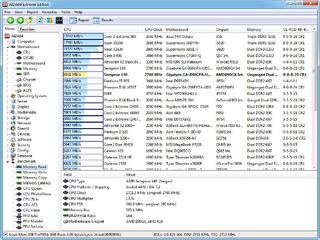 General Benchmarks: AIDA64 Extreme Edition
Wrapping up the generalized system benchmarks is AIDA64, a descendant of Lavalys' Everest benchmarking suite. AIDA64 is able to deliver a plethora of performance information and hardware details and statistics, as well as having customizable stress tests for various components. A great tool for overclockers and hardware junkies, AIDA64 is available for 30-day trial download.
Verdict: AIDA64 Extreme Edition puts tons of system and hardware information at your fingertips, while also providing a good battery of stability tests for your system.
Score: 4.5/5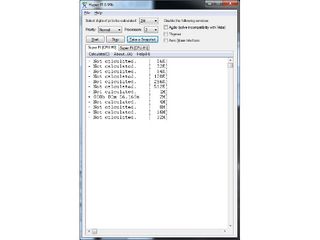 Processor Benchmarking: HyperPi
Now, we move on to more specific processing benchmarks that will tax the computational ability of your CPU cores. We'll start off with a little freeware tool called HyperPi. This little program does one simple thing: HyperPi calculates the mathematical constant pi...to an accuracy of thousands, or even millions of digits. Needless to say, this level of precision requires a large amount of number crunching, which allows you to see just how powerful your CPU setup actually is. Hyper Pi allows you to run multiple threads to test multicore CPUs, and simply records the times taken to calculate x digits of pi. HyperPi is most useful for those who tinker with overclocking their processors, allowing you to quickly get an assessment of computation times.
Verdict: Easy to use, fast, and suitably stressful on your CPU, HyperPi is a cnovenient little tool to use.
Score: 4/5
Processor Benchmarking: Prime 95
Another useful benchmarking program masquerading as a mathematical tool, Prime95 is part of the "Great Internet Mersenne Prime Search," a distributed computing project for finding large prime numbers. In order to do so, Prime95 has to run fiendishly large amounts of math computations, making it great for testing a system's speed and stability. It can run in "Benchmark" and "Torture Test" modes if you want to stress test your machine, and if everything runs kosher, heck, you might want to contribute to the hunt for Mersenne prime numbers as well.
Verdict: A light program that puts your CPU through the wringer while also advancing the cause of science? Awesome.
Score: 4/5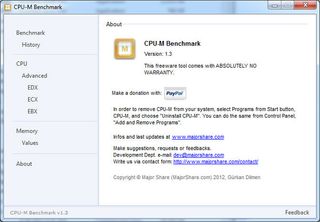 Processor Benchmarking: CPU-M Benchmark
CPU-M Benchmark is another CPU benchmarking tool that you might find handy. Not as focused on mathematical brute force as HyperPi and Prime95, CPU-M will take a more generalized look at the performance of your processor and grade it with a numerical score that you can compare with other users and baseline benchmarks online, while more technically inclined users can look up more details.
Verdict: Compact and quick to use, CPU-M allows you to quickly benchmark and score your CPU performance.
Score: 4/5
Note: Keep an eye out as CPU-M Benchmark also tries to pack in extra software during installation.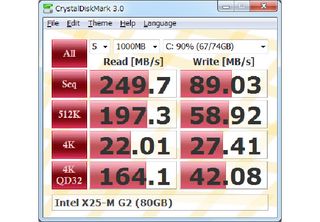 Disk Benchmarking: CrystalDiskMark
From CPUs, we move on to hard disks. CrystalDiskMark is a streamlined Japanese freeware disk test software that can run a battery of read and write tests to benchmark the performance of your PC's hard drives and SSDs.
Verdict: Totally free, and a no-nonsense interface, what more is there to say?
Score: 4/5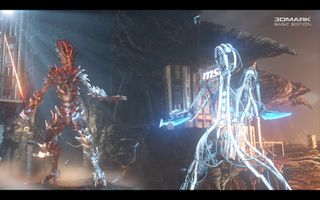 Graphics Benchmarks: 3DMark
Now we move on to our final set of benchmarking tools focused on your machine's graphical performance. Computer gaming and graphics rendering are some of the most taxing applications for computers, and these tools can show you whether your graphics rig is up to scratch.
The latest incarnation of FutureMark's 3DMark graphics benchmark dumps the numeric designation, and is attempting an all-platform offensive, with a Windows version just released, and Windows RT, Android, and iOS versions "coming soon." 3DMark comes with three major test suites, Ice Storm, targeted at mobile devices and netbooks, Cloud Gate for the baseline home PC or notebook, and Fire Strike to really put the screws on a high end gaming machine. The free version allows you to perform all three tests in sequence, with results viewed online, while the paid versions allow you to customize the testing procedures.
Verdict: A good, easy to use tool for testing your machine's graphics performance.
Score: 4.5/5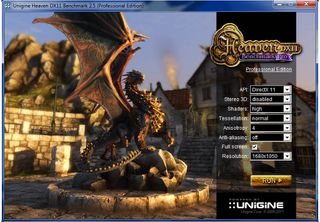 Graphics Benchmarks: Unigine Heaven
Unigine Heaven is another impressive graphics benchmarking suite that allows users to test out the newest features of the DirectX11 API by rendering a sweeping fantasy landscape. A neat feature is the ability of the user to break away from the preset path of the render environment and explore the rendered world, allowing you to test out rendering on the fly and giving something more akin to realistic in-game performance as you navigate the world instead of being tethered to a set path.
Verdict: Unigine Heaven is another visually impressive (and stressful) benchmark tool that allows you to put your rig through its paces.
Score: 4.5/5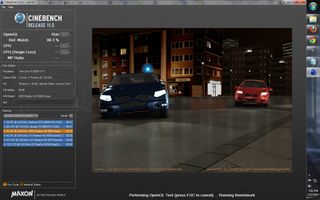 Maxon Cinebench 11.5
Maxon Cinebench is a free graphics benchmarking tool that tests your CPU and GPU OpenGL performance using the Cinema 4D rendering package. Cinebench runs a scene render, as well as a car chase scene in order to test your machine's performance, and then presents the results in a simple bar graph format with other reference systems, with more specific data available if you mouse over your system. Heavy duty users can also use command line functions in order to automate testing.
Verdict: Easy to use and informative, Maxon's Cinebench provides a good, if slightly dated all around testing for CPU rendering and GPU OpenGL performance.
Score: 4/5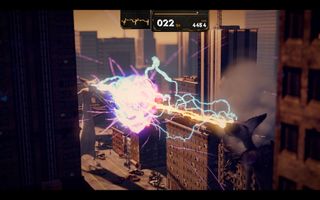 ALLBenchmark Catzilla
ALLBenchmark Catzilla is a graphics benchmarking tool out on beta that brings an internet meme to life. Taking a riff off the "Catnarok" meme to bring you giant, kaiju-sized cats spitting eyebeams and battling it out in a quarantined American city. The test movie is surreal and cute as heck, while also testing to see how well your machine will play games or display HD video. Catzilla's free version, once registered, allows users to run a suite of tests for notebook and baseline desktop PCs, while the paid versions unlock more stressful tests for higher-spec machines, as well as providing more customizability for the test routines.
Verdict: Cute and quirky, while also easy to use, ALLBenchmark Catzilla is looking pretty good for a piece of software in beta, and we hope it only gets better as it matures.
Score: 4/5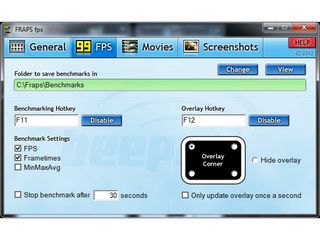 Graphics Benchmarks: Fraps
Fraps is something of a gold standard for "realistic" video game performance testing. This little tool runs in the background as you fire up a video game and displays a Frames Per Second counter. It also allows you to take screenshots and record short movies on the fly. If you want to optimize your machine's performance and settings, you can run this in the background as you twiddle with your system or game settings, and benefit from real-time feedback.
Verdict: For DIY field testing, Fraps is one of the better tools out there, letting you easily display your frames per second count and take short videos. Using a graphics benchmark is all well and good, but there's nothing like measuring a machines performance in its intended use as well.
Score: 4/5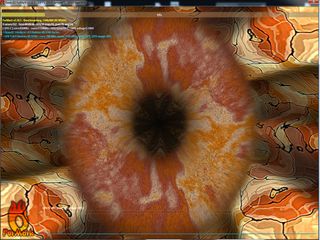 Graphics Benchmarks: Furmark
Our final graphics benchmark is a quirky little tool called "Furmark," which carries out the graphically stressful task of rendering fur and hair, and uses it as a stress test to measure a GPU performance and stability. Equipped with a fair amount of customization options, a handy onscreen performance indicator, and a temperature chart, FurMark allows you to run short performance tests, or long-term "Burn-In" tests to measure stability over time. Just make sure your graphics card and cooling fan is up to it.
Verdict: A highly configurable graphics stress test with useful on-screen diagnostic info for such variables as GPU temp and more. A great free tool.
Score: 4/5
Any more tips? Tricks? Favorite benchmarking and stress test software? Feel free to sound off in the comments section!