Knowing how to use the Apple Watch will help to get the most out of one of the best smartwatches around. Whether you're interested increasing productivity, setting fitness goals or communicating on-the-go, there are plenty of benefits to the high-tech smartwatch.
But you might be wondering which Apple Watch is right for you, what the best Apple Watch bands or are, and how to use the Apple Watch you own. Apple sells a few different models at varying price, and there are hundreds of watch bands and complementing watches to choose from, so you might also be wondering what the best Apple Watch is for you overall.
You'll also want to find the best Apple Watch apps that suit your interests and dig into the features that fulfill your needs. Though several of your favorite iPhone offer have companion Watch apps, there's a dedicated Apple Watch App Store you can use right on your wrist.
From model comparisons to quick tips and tricks, here's how to use the Apple Watch to make it truly personal.
Which Apple Watch should you buy?
The Apple Watch Series 7 starts at $399 and is the company's smartwatch flagship. Apple discontinued the Apple Watch Series 6. The Apple Watch SE remains on sale, starting at $279, though.
Meanwhile the Apple Watch Series 3 is still around for the same price of $199.
We know it's confusing, so if you're undecided as to which Apple Watch to purchase, we have a detailed breakdown of the Apple Watch 7 vs. Apple Watch SE, as well as the Apple Watch SE vs. Apple Watch 3.
We've also compared the Apple Watch 7 vs. Apple Watch 6 and Apple Watch 7 vs. Apple Watch 4, should you want to upgrade from an older model to the latest one.
The Apple Watch goes on sale frequently, so be sure to check out our the best Apple Watch deals right now.
Apple Watch 7 vs. SE vs. 3: Specs compared
| | Apple Watch 7 | Apple Watch SE | Apple Watch 3 |
| --- | --- | --- | --- |
| Starting Price | $399 (GPS) $499 (GPS + LTE) | $279 (GPS) $329 (GPS + LTE) | $199 (GPS only) |
| Size | 41mm, 44mm | 40mm, 44mm | 38mm, 42mm |
| Display Size | 352 by 430 pixels (41mm), 396 x 484 pixels (44mm) | 324 by 394 pixels (40mm), 368 by 448 pixels (44mm) | 272 x 340 (38mm), 312 x 390 (42mm) |
| Music Storage | 32GB | 32GB | 8 GB |
| Heart Rate Monitor | Optical heart rate sensor, electric heart rate sensor for electrocardiograms | Optical heart rate sensor | Optical heart rate sensor |
| Special Features | Always-on display, blood oxygen app, fast charging, keyboard | Fall detection, low heart rate alerts, Emergency international calling | Emergency SOS |
Is Apple Watch waterproof?
All Apple Watch models apart from the first Apple Watch are water-resistant to 50 meters, and can be used for shallow-water activities, such as swimming. However, Apple does not recommend using the Apple Watch for scuba diving or any other activities where it could be exposed to high-velocity water, just as water skiing.
When you're going for a swim, consider enabling Water Lock mode to prevent accidental touches triggered by water pressure. As soon as you're dry, you can turn the digital crown to eject any water that crept into the watch crevices.
The Apple Watch (1st generation) and Apple Watch Series 1 are only splash-resistant, so it's not recommended to submerge them in water. Apple also says that soaps, shampoos, conditioners, lotions, and perfumes could degrade the quality of the seals on the Apple Watch.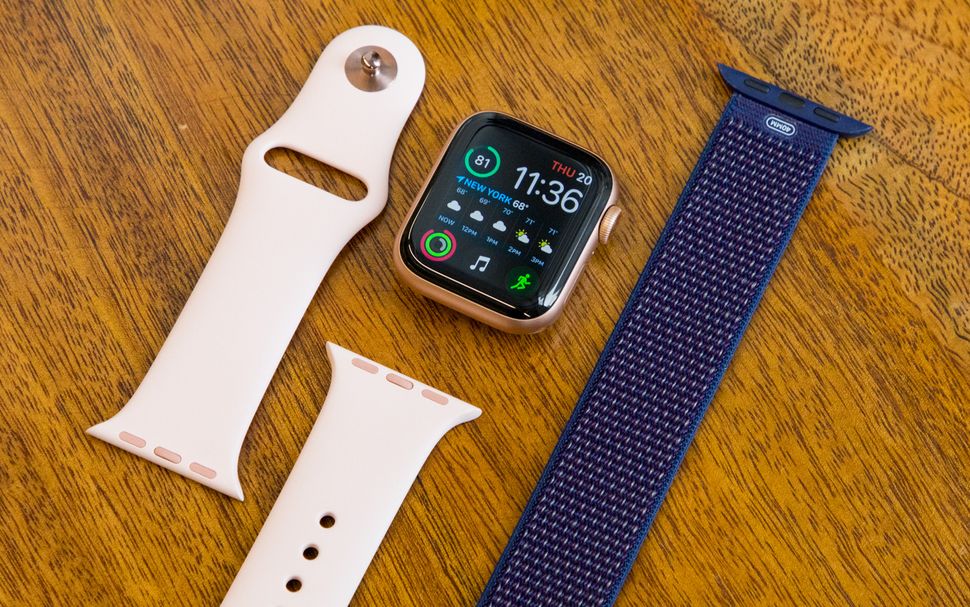 How to use the Apple Watch: Quick Apple Watch tips
We've got a guide on which Apple Watch settings to enable and disable right away. But these tips can also help you get more out of your smartwatch.
How to switch Apple Watch faces
You might want to set up multiple watch faces for multiple purposes — one with a minimal face for those times when you don't want a cluttered interface, the other with a more fun display. To switch back and forth, you can simply swipe to the left and right from the watch face.
How to switch between apps
To jump back to your most recently used app, double-tap the Digital Crown.
How to mute an incoming call
When a call comes in in the middle of a meeting, just cover the Apple Watch with your hand to mute it.
How to send a text message
Open the Apple Watch's Messages app. Its icon is identical to the one on your iPhone. Then Force Touch the screen and then tap New Message.
How to clear your notifications
From the watch face, swipe down from the top of the screen to display your notifications. Force Touch the display, then tap Clear All.
How to activate Siri
To pull up Siri for voice commands, press and hold the Digital Crown. Alternatively, raise your wrist and say "Hey Siri."
How to find your phone
From the watch face, swipe up on the display to bring up Control Center. Tap the Find Phone icon in the right. Your iPhone will play a sound.
How to use the Apple Watch: Getting started with Apple Watch set up
How to set up your Apple Watch
Everything you need to know to get your Apple Watch up and running.
How to update your Apple Watch (opens in new tab)
Keep your Apple Watch's software up to date and get all the latest fixes and upgrades.
Best Apple Watch apps
Of all the smartwatches, the Apple Watch has the largest app store. Here are our favorite apps.
Best Apple Watch bands
Personalize the look of your Apple Watch with a third-party watch strap.
How to change your Apple Watch band
It's easy to change your Apple Watch band. Here's how.
How to unlock your iPhone with the Apple Watch
This feature is still in beta, but a game-changer for wearing masks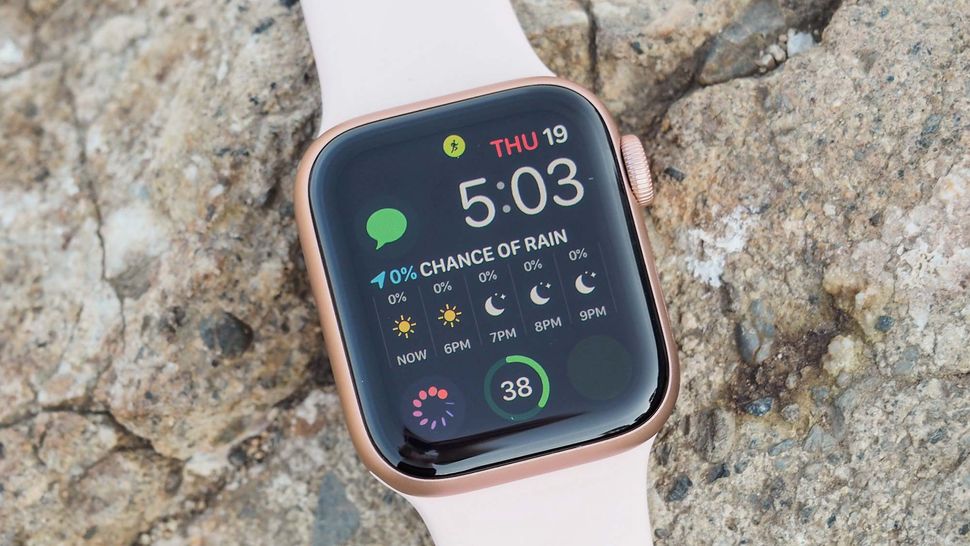 How to use the Apple Watch: Personalizing the Apple Watch
10 coolest things the Apple Watch can do
The Apple Watch has a lot of neat tricks. Here are 10 of our favorites.
How to use a photo as an Apple Watch face
Plus how to set up a Portrait watch face
How to change text size on your Apple Watch
Is the text on your Apple Watch too small? Here's how to enlarge it.
How to mute your Apple watch and change volume
Sometimes, you don't want your Apple Watch to bleep and bloop.
How to install and delete Apple Watch apps
Add apps you want, get rid of those you don't.
How to add and remove apps from the Apple Watch Dock
The Dock gives you quick access to your favorite apps. Here's how to customize it.
How to switch between Apple Watch apps
Here's how you can quickly move between apps on your Apple Watch.
How to use Theater Mode on an Apple Watch
Theater Mode lets you silence you watch for shows and meetings.
Best Apple Watch sleep tracking apps
No matter your budget, these apps will help monitor your snooze in no time.
How to use the Apple Watch: Messaging features
How to send a text message with your Apple Watch
You can type or dictate a message. Here's how.
How to send digital touch messages from your Apple Watch
f you want to do something more creative, you can even draw messages.
How to make a phone call using your Apple Watch
Reach out and touch someone.
How to read, write, and delete email using your Apple Watch
For when you need to send longer messages.
How to use Google Hangouts on your Apple Watch
You're not stuck using Apple's messaging app.
How to use the Apple Watch: Health and fitness features
How to check your heart rate on an Apple Watch
One of the defining features of the Apple Watch is its heart rate monitor. Here's how to use it.
How to use your Apple Watch at the gym
Through Apple Watch Connected, you can link your Apple Watch to equipment and earn perks and rewards at participating gyms. Here's how the program works.
How to use the blood oxygen app
The Apple Watch blood oxygen app, available to those with the Apple Watch Series 6, can be used to administer at-home SpO2 readings.
Apple Watch Cardio Fitness: How does it work?
The Cardio Fitness feature tracks users through a metric called VO2 max, which estimates the maximum amount of oxygen that your body consumes.
How to use the Apple Watch: Paying for stuff
When you add your credit card info to your Apple Watch, you can tap it at Apple Pay locations to pay for things. This means if you're out on a run, or just can't easily access your wallet, you can use the Apple Watch instead.
How to use Express Transit Pay on your Apple Watch
While it's only currently available in New York City, Portland, London, Japan, Beijing, and Shanghai, you can use your Apple Watch to pay for public transit. Here's how to set it up.
How to call emergency services with the Apple Watch
Press and hold the Apple Watch's Side Button; the power off menu will appear, but continue to hold the Side Button until the SOS countdown appears. (Alternatively, instead of holding the Side Button, you can just slide the Emergency SOS control on the power off menu.)
At the end of the countdown, your local Emergency Services will be called. (Release the button before the end of the countdown to cancel the call.)
After the call, your emergency contacts — as set in the Health app on your iPhone — will automatically be notified, and if Location Services on your Watch is off, it will be temporarily activated.
Have more Apple Watch questions? Kate Kozuch's dad did, so check out some of the less obvious Apple Watch questions. Kate also helped her friend with diabetes find the right Apple Watch for managing her blood sugar levels.