Disney Plus offers a large library of movies and shows at a low price. However, most folks are still just talking about its one flagship original show: The Mandalorian. As for the future, we're buzzing about The Mandalorian Season 2, and upcoming Marvel shows coming later this year.
If you're trying to figure out what's up with the aforementioned bounty hunter, our The Mandalorian review is spoiler-free. Read our full Disney Plus review to see if you should subscribe.
• Want to try Disney Plus? Sign up for the 7-day free trial
Disney just announced it's ordered a 2nd season of National Geographic's The World According to Jeff Goldblum. Keep your eyes peeled to our guide for what's new on Disney Plus.
And that's just the beginning of the list of what makes Disney Plus one of the best streaming services. While the service might be super simple to understand for some, we've got a collection of Disney Plus how to's for how to get the most money out of the service. You know how to save shows for offline right?
When it comes to the best Disney Plus shows, outside of originals, our eyes are on titles including Gargoyles, Boy Meets World and X-Men. Disney Plus has finally fixed one of the surprising basics it was missing on day 1. Now, its home screen has a Continue Watching row, so you can pick up where you left off. Individual show and movie pages have gotten resume and restart buttons, too.
So, welcome to our guide to everything you need to know about Disney Plus. We're constantly updating this page with details about pricing, deals, supported devices and release dates (yes, those in the U.K. are gonna have to wait).
Disney Plus cheat sheet: What you need to know
Price: Disney Plus costs $6.99 per month, though they offer a $69.99 per year price that essentially gives you 2 months free.
Bundles: Disney Plus, Hulu and ESPN Plus are bundled together in a $12.99 per month package, which saves you $5.83 per month.
Supported Devices: Roku, Amazon Fire, Chromecast, PS4, Xbox One, iPhone, iPad, Apple TV, Android and Chromebooks.
App download links: The Disney Plus apps are here and working (finally).
Key shows and movies: The Mandalorian is by far the most popular Disney Plus show thus far, but there are other compelling original Disney Plus shows.
What's new: 2019's live-action The Lion King remake is coming on January 28.
Disney Plus price: How much does it cost?
Disney Plus is pretty affordably priced, at $6.99 per month. Ready to commit? You could get a year of service for $69.99 per year, which essentially gives you 2 free months. If that's not enough savings, we're tracking the best Disney Plus deals.
Want to give the service to someone else for the holidays, say that family member who doesn't really know where to look or sign up? You can gift Disney Plus gift subscriptions, which package that annual discount deal.
Disney Plus exceeded analysts estimates in Q4 of 2019, and a new study shows more good news for the service. According to Sensor Tower, the Disney Plus app was the top downloaded app in the final quarter of the year, with more iOS app downloads than any other app's total across Google Play and the Apple App Store.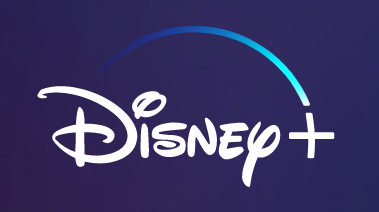 Disney Plus is live and available either in the pretty-cheap $6.99 standalone package — which nets you the whole Disney vault and The Mandalorian — or with a $12.99 bundle that includes Hulu and ESPN Plus, which some might consider a cable-replacement.View Deal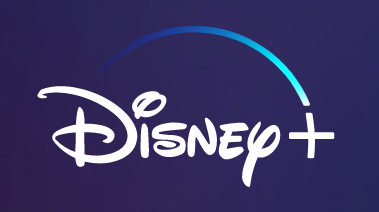 Disney Plus gift subscriptions: 1 year for $69.99
Beyond the popular Star Wars series The Mandalorian, Disney Plus packs a ton of Disney's back catalogue, including Pixar films. You also get The Simpsons (though Disney's taking until 2020 to fix their cropping issues).View Deal
Disney Plus international pricing
Canada: $8.99CAD per month (or $89.99 per year)
New Zealand: €6.99 per month (or €69.99 per year)
Australia: $8.99AUD per month (or $89.99 per year)
New Zealand: $9.99NZD per month (or $99.99 per year)
The Disney Plus pricing is pretty competitive, and $6 cheaper per month than the $12.99 "Standard" Netflix package most people get (though there's a standard definition option that costs $8.99 per month, which, no thank you). We've already found 7 ways that Disney Plus beats Netflix.
But while I loved The Mandalorian, I feel like Disney Plus after that show doesn't give me enough reasons to stick around. Netflix's larger library is a major point where big red beats Disney Plus, and our guide to the 49 best shows on Netflix gives you plenty of reasons to stick with the house of Glow.
Apple TV Plus is even cheaper, at $4.99 per month. Disney CEO Bob Iger's just defended his service's 28% higher price, arguing that its unique mix of originals and the incomparable Disney library makes the service stand out, even in front of more affordable services. Check out our Disney Plus vs Apple TV Plus face-off guide for more details.
Also, see our Apple TV Plus review to learn about the quality of its shows and the issues with its web streamer.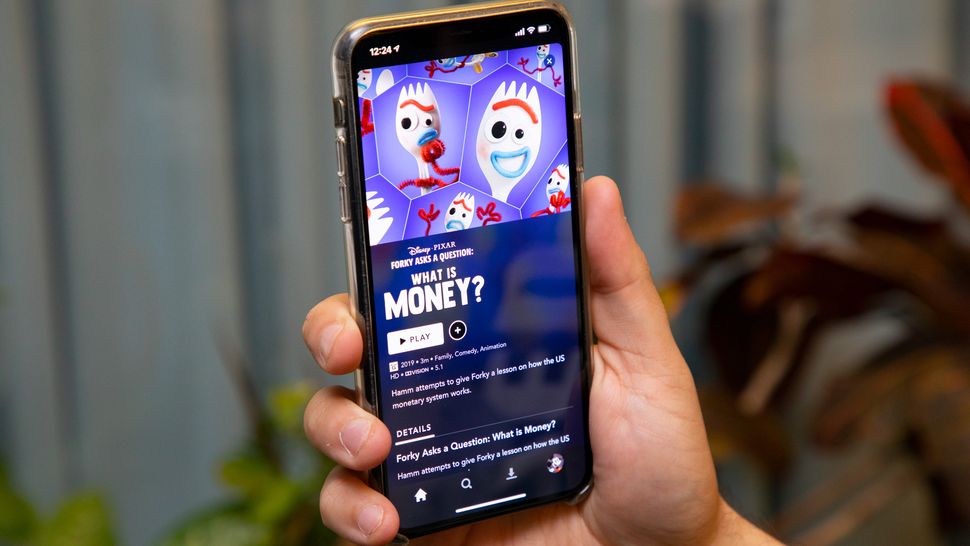 Disney Plus 2020 shows and movies: What's next?
In a video posted to YouTube, Disney broke some news that Marvel's WandaVision MCU series was moving up from 2021 to 2020. This year's slate of movies and shows coming to the platform also includes last year's live action and animated hits — Aladdin (2019), Lion King (2019) and Toy Story 4 (2019) — as well as other.
The hype reel also includes teases of previously promised new originals, such as the Lizzie McGuire reboot and The Falcon and The Winter Soldier. It also confirms that second seasons of The Mandalorian and High School Musical: The Musical: The Series are coming this year.
Disney Plus special features: 4K, more
You don't need to concern yourself with spending more to get a more-complete version of Disney Plus. Unlike on Netflix (where you need to spend an extra $5 per month to move from 1080p to 4K), Disney Plus includes Ultra HD streaming and 4 simultaneous streams at its standard price.
Disney Plus also lets you download all of its shows and movies to its apps.
What Disney Plus bundles are available?
For starters, the Disney Plus, Hulu and ESPN Plus bundle costs $12.99 and saves you about $5. But those who don't want ad-supported Hulu can bundle Disney Plus and ESPN Plus with Hulu's ad-free version, and save $6 per month. The same offer is there for those paying for Hulu + Live TV.
Those who sign up for Disney Plus may see a prompt offering Starz' streaming service, but there apparently not be a bundle offer. Starz still owns some rights to stream Star Wars titles.
Disney Plus release date
Disney Plus hit The U.S., Canada and The Netherlands on Nov. 12, bowing a little before 6:00 a.m. Eastern | 3 a.m. Pacific.. And then the bugs (which were fixed) hit.
Disney Plus UK: Finally, a release date
Those in the United Kingdom spent months wondering when they'd get Disney Plus, as the country was missing from the release schedule. On Nov. 7, we got the Disney Plus UK release date: March 31, 2020. It will also arrive in Germany, France, Italy and Spain on that day.
DisneyLife, an existing Disney streaming service in the UK, might have been the reason why things have gone haywire. It costs just £4.99 per month (~$6.20 USD at the time of publishing), which makes it pretty close to Disney Plus' $6.99 US price. Its library isn't quite the same, mostly focused on the Disney back catalogue.
Disney Plus schedule: When we get which episodes
As is the case with Netflix and Hulu, Disney's revealing its upcoming content one bit at a time. We just got the Disney Plus January 2020 schedule filled up, and it includes The Lion King (2019), coming near the end of the month.
What streaming devices support the Disney Plus app?
Disney Plus isn't on as many streaming devices as Netflix, but it's practically everywhere.
iPhones
iPads
The iPod touch
Apple TV
Android phones
Android TV
Chromecast
Microsoft Xbox One
PS4
Roku
Fire TV
Fire Tablets
The above list got an update on Nov. 7, when we finally got confirmation that Amazon Fire TV devices will get a Disney Plus app. According to The Wall Street Journal, this dispute was over control of ad revenue on the platform.
Even though Vizio smart TVs weren't on that list, there was a minor brouhaha when they didn't have an app and the Chromecasts in those sets didn't support it, due to outdated technology. This will be fixed in December, according to Vizio. A subsequent announcement noted that the fix will give iPhones and Android phones the ability to cast Disney Plus to Vizio sets.
Don't worry about Chromebook support, though, as Disney's informed us that reports of Disney Plus clashing with Chrome OS are incorrect.
Disney Plus shows and Disney Plus movies
One of the biggest reasons to get a Disney Plus account, and get it now, is to be in on the conversation surrounding The Mandalorian. This live action Star Wars series, or thanks to one of its characters that was shockingly kept secret, has become the talk of the internet.
We've just published our The Mandalorian review, which is extremely light on spoilers. For more details, check out our episode 2 recap. Next year, Star Wars: Jedi Temple Challenge — a kids game show will stream exclusively on Disney Plus. Games will take place on "a forest planet, a Jedi star cruiser, and inside a Jedi temple."
Another original we've enjoyed is The World According to Jeff Goldblum, where the iconic, whimsical actor learns about surprisingly complicated topics, such as sneakers and ice cream.
The full Disney Plus library also includes tons of classics such as Snow White and the Seven Dwarfs, Miracle on 34th Street, Cinderella, Alice in Wonderland and Recess. And in addition to the beloved X-Men animated series, there's a season of the Spider-Man animated series from the same era, though no Spider-Man movies have hit the service.
Our reviews of Disney Plus' High School Musical: The Musical: The Series and Lady and the Tramp went live, read them to find out why we're positive for the former and not the latter.
There are also quite a few Disney Plus Pixar shows and movies coming, including SparkShorts (new short films, similar to those that roll before Pixar movies). Disney Plus will also launch with Pixar films from 1995's Toy Story to 2017's Cars 3.
Check out the massive launch lineup list that Disney Plus posted to Twitter. If you'd rather not scroll through a list longer than Dumbo's trunk, here's our curated list of the shows and movies we're most excited to stream:
A Goofy Movie
Beauty and The Beast (1991)
Boy Meets World
Brain Games
Captain Marvel
DuckTales (1987, 2016)
Forky Asks a Question
Gargoyles
Iron Man
Star Wars (Episodes I through VII, Clone Wars)
Toy Story, Toy Story 2, Toy Story 3
X-Men
The Mandalorian
The Simpsons
The World According to Jeff Goldblum
Wreck-It Ralph
That mega-list isn't exactly complete, however, as there's already a list of the Disney movies and shows not on Disney Plus' launch lineup.
Other shows on our radar include Phineas and Ferb The Movie: Candace Against the Universe, Pixar's Monsters at Work, a new season of Clone Wars (in February 2020). The Mandalorian isn't the only Star Wars show on Disney Plus, projects focusing on Obi-Wan Kenobi and Cassian Andor are also coming to the service.
Oh, and that new Lizzie McGuire series has all the right ingredients to appeal to its die-hard fans. Disney announced that Hilary Duff (who was previously announced for the show) will be joined by her former castmates Hallie Todd, Robert Carradine and Jake Thomas, who are jumping back into their roles Jo, Sam and Matt McGuire.
We're also going to get a new Hocus Pocus! Reportedly titled Hocus Pocus 2, Collider reports that this film looks to bring back stars Bette Midler, Sarah Jessica Parker and Kathy Najimy to reprise their witchy roles.
Disney and The Rock are teaming up on Behind the Attraction, a new docuseries all about the Walt Disney parks amusement rides. You'll get to know the histories of your favorite attractions and how they have evolved over time.
What Marvel shows are on Disney Plus?
First of all, don't worry that you'll watch these Marvel shows on Disney Plus and find that you wasted your time. This isn't going to be another Agents of S.H.I.E.L.D.: Disney Marvel shows will actually matter for future movies.
This detail comes from Marvel Studios prez Kevin Feige, who told Bloomberg that shows will tie into the Phase 4 MCU movies so deeply that you'll want to watch the shows (WandaVision, for example) to fully understand the movies.
Recent rumors of the Hawkeye series getting shelved indefinitely have already been dismissed. Julia Alexander at The Verge reports that a Disney representative told her that is "completely inaccurate."
However, we just found out that ABC's negotiating with Marvel Studios for a new show, so Disney Plus might not be the exclusive home for MCU TV.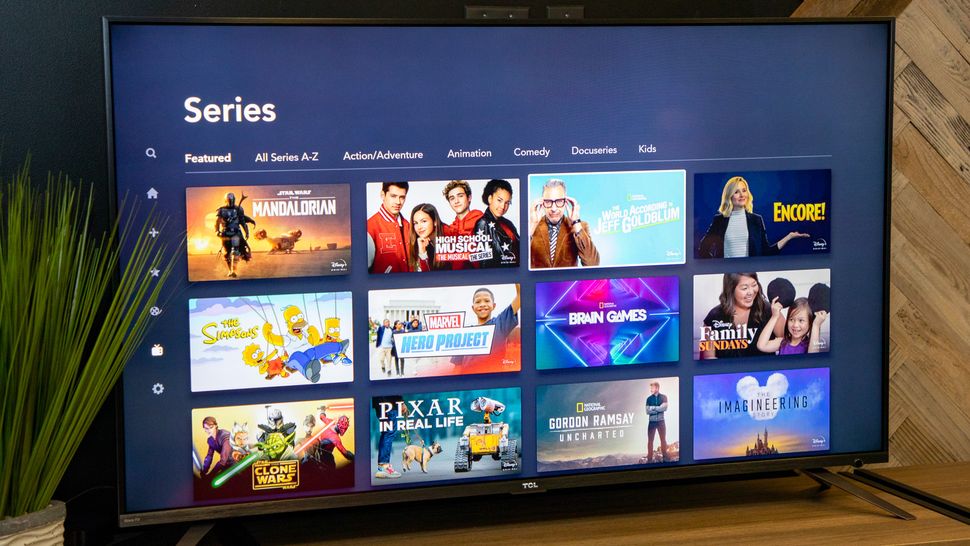 Throughout 2019, Marvel rolled out its plans for Disney Plus shows, which will fit into its overarching Phase 4 project. The full schedule is below, and we're excited for Ms. Marvel and She Hulk.
Marvel Exec Kevin Feige announced that What If? will have 1 episode for each MCU film, and feature a ton of the MCU's own actors voicing their characters after a small tweak changes everything.
Wandavision seems to be part old-school sitcom, part action epic. Randall Park, Kat Dennings, Katherine Hahn and Teyonah Parris are joining the cast.
The Falcon and The Winter Soldier (Fall 2020)
WandaVision (Spring 2021)
Loki (Spring 2021)
What If...? (Summer 2021)
Hawkeye (Fall 2021)
Ms. Marvel (TBD)
Moon Knight (TBD)
She Hulk (TBD)
The Falcon and The Winter Soldier will see Daniel Brühl reprise his Civil War role of Baron Zemo. The Loki show is coming out of the character's return in Endgame. Oh, and Kate Bishop is definitely in Hawkeye.
Disney Plus Marvel movies
Those of us who put Marvel movies above the Disney classics felt a little weird going into Disney Plus' launch week. At first, only 8 titles were scheduled to appear on day 1. Then, Disney doubled down on its MCU slate on Nov. 11, adding 8 more films, including a Tom's Guide favorite: Captain America: The Winter Soldier.
Disney Plus gets Thor: Ragnarok on Dec. 5. Also, expect bonus features, as a fan report shows that gag reels and deleted scenes accompany the films.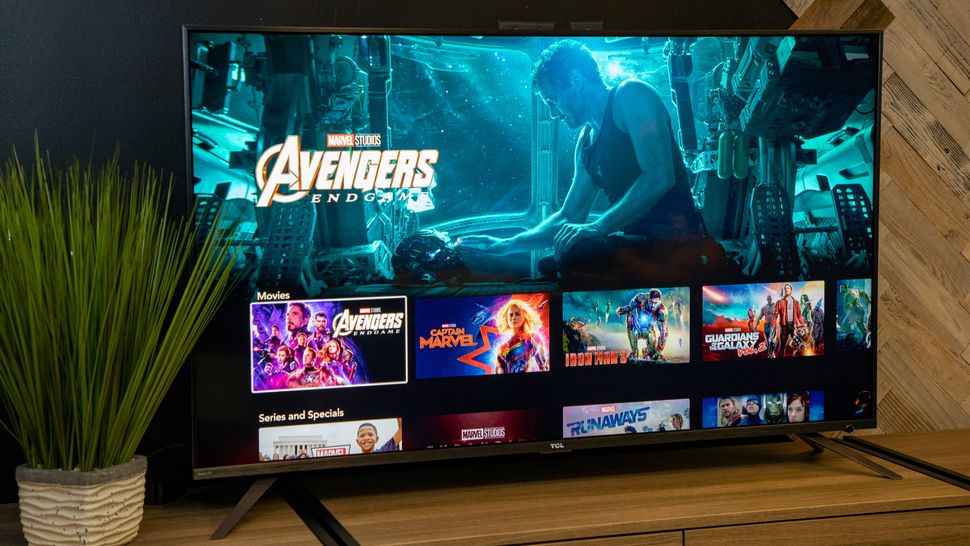 Check out our guide on how to watch the Marvel movies in order.
Disney Plus Star Wars movies
A large majority of the Star Wars films are on Disney Plus, and others are coming soon. Currently, we've got the whole original trilogy (Episodes IV through VI), the prequel trilogy (Episodes I through III) and The Force Awakens (Episode VII).
As you've seen above, we're getting Episode VIII: The Last Jedi on Dec. 26. Oh, and because we're insatiable with Star Wars, we've already started analyzing Disney's release schedule trends to try and figure out when The Rise of Skywalker is coming to Disney Plus.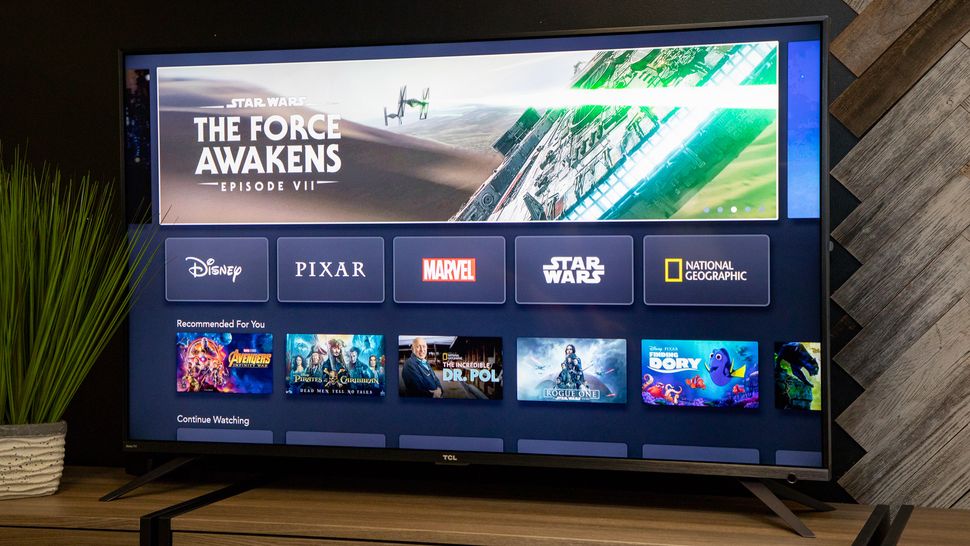 Every show and movie on Disney Plus
'Twas the Night (2001)
10 Things I Hate About You (1999)
101 Dalmatians (1961)
101 Dalmatians (1996)
101 Dalmatians II: Patch's London Adventure (2003)
102 Dalmatians (2000)
12 Dates of Christmas (2011)
20,000 Leagues Under the Sea (1954)
A Bug's Life (1998)
A Goofy Movie (1995)
A Kid in King Arthur's Court (1995)
A Ring of Endless Light (2002)
Adventures in Babysitting (2016)
Adventures of the Gummi Bears (1985)
African Cats (2011)
Aladdin (1992)
Aladdin and the King of Thieves (1996)
Alice in Wonderland (1951)
Alice in Wonderland (2010)
Aliens of the Deep (2005)
Alley Cats Strike (2000)
Almost Angels (1962)
America's Heart and Soul (2004)
Amphibia (2019)
Amy (1981)
An Extremely Goofy Movie (2000)
Andi Mack (2017)
Annie (1999)
Ant-Man (2015)
Apollo: Missions to the Moon (2019)
Atlantis Rising (2017)
Atlantis: Milo's Return (2003)
Atlantis: The Lost Empire (2001)
Avalon High (2010)
Avengers: Age of Ultron (2015)
Avengers: Endgame (2019)
Babes in Toyland (1961)
Bad Hair Day (2015)
Bambi (1942)
Bambi II (2006)
Bears (2014)
Beauty and the Beast (1991)
Beauty and the Beast: The Enchanted Christmas (1997)
Bedknobs and Broomsticks (1971)
Before the Flood (2016)
Belle's Magical World (1998)
Benji the Hunted (1987)
Best Friends Whenever (2015)
Big City Greens (2018)
Big Hero 6 (2014)
Big Hero 6: The Series (2017)
Bizaardvark (2016)
Bizarre Dinosaurs (2009)
Blackbeard's Ghost (1968)
Blank Check (1994)
Bolt (2008)
Bonkers (1993)
Born in China (2017)
Boy Meets World (1993)
Brain Games (2011)
Brave (2012)
Breaking2 (2017)
Brink! (1998)
Brother Bear (2003)
Brother Bear 2 (2006)
Buffalo Dreams (2005)
Bug Juice: My Adventures at Camp (2018)
Cadet Kelly (2002)
Camp Nowhere (1994)
Camp Rock (2008)
Camp Rock 2: The Final Jam (2010)
Can of Worms (1999)
Candleshoe (1977)
Captain Marvel (2019)
Cars (2006)
Cars 2 (2011)
Cars 3 (2017)
Casebusters (1986)
Cheetah (1989)
Chicken Little (2005)
Chimpanzee (2012)
Chip 'n' Dale: Rescue Rangers (1989)
Cinderella (1950)
Cinderella II: Dreams Come True (2002)
Cinderella III: A Twist in Time (2007)
Cloud 9 (2014)
College Road Trip (2008)
Confessions of a Teenage Drama Queen (2004)
Coop & Cami Ask the World (2018)
Cow Belles (2006)
Crash & Bernstein (2012)
Dadnapped (2009)
Dan in Real Life (2007)
Darby O'Gill and the Little People (1959)
Darkwing Duck (1991)
Davy Crockett and the River Pirates (1956)
Davy Crockett, King of the Wild Frontier (1955)
Decorating Disney: Holiday Magic (2017)
Deep Blue (2003)
Den Brother (2010)
Descendants (2015)
Descendants 2 (2017)
Diana: In Her Own Words (2017)
Diary of a Wimpy Kid (2010)
Dinosaur (2000)
Disney's Fairy Tale Weddings (2017)
Dog Whisperer With Cesar Millan (2007)
Don't Look Under the Bed (1999)
Double Teamed (2002)
Doug's 1st Movie (1999)
Dr. K's Exotic Animal ER (2014)
Dr. Oakley, Yukon Vet (2014)
Drain the Oceans (2018)
DuckTales (1987)
Ducktales: The Movie, Treasure of the Lost Lamp (1990)
Dumbo (1941)
Dumbo (2019)
Earth Live (2017)
Easter Island Unsolved (2009)
Eddie's Million Dollar Cook-Off (2003)
Eight Below (2006)
Elena of Avalor (2016)
Emil and the Detectives (1964)
Empire of Dreams: The Story of the Star Wars Trilogy (2004)
Encore! (2019)
Escape to Witch Mountain (1975)
Even Stevens (2000)
Expedition Mars: Spirit & Opportunity (2016)
Fantasia (1940)
Fantasia 2000 (2000)
Fantastic Four (1994)
Fantastic Four: World's Greatest Heroes (2006)
Fast Layne (2019)
Finding Dory (2016)
Finding Nemo (2003)
First Kid (1996)
Flicka (2006)
Flight of the Navigator (1986)
Flubber (1997)
Frank and Ollie (1995)
Freaky Friday (1977, 2018)
Freaky Friday (2003)
Free Solo (2018)
Frenemies (2012)
Frozen (2013)
Full-Court Miracle (2003)
Fun and Fancy Free (1947)
Fuzzbucket (1986)
Garfield: A Tail of Two Kitties (2006)
Gargoyles (1994)
Geek Charming (2011)
Genius (1999)
Get a Clue (2002)
Giants of the Deep Blue (2018)
Girl Meets World (2014)
Girl vs. Monster (2012)
Go Figure (2005)
Going to the Mat (2004)
Good Luck Charlie (2010)
Good Luck Charlie, It's Christmas! (2011)
Goof Troop (1992)
Gordon Ramsay: Uncharted (2019)
Gotta Kick It Up! (2002)
Gravity Falls (2012)
Great Migrations (2010)
Greyfriars Bobby (1961)
Gus (1976)
Halloweentown (1998)
Halloweentown High (2004)
Halloweentown II: Kalabar's Revenge (2001)
Handy Manny (2006)
Hannah Montana (2006)
Hannah Montana and Miley Cyrus: Best of Both Worlds Concert (2008)
Hannah Montana: The Movie (2009)
Hatching Pete (2009)
Heavyweights (1995)
Herbie Goes Bananas (1980)
Herbie Goes to Monte Carlo (1977)
Herbie Rides Again (1974)
Herbie: Fully Loaded (2005)
Hercules - Series (1998)
Hercules (1997)
High School Musical (2006)
High School Musical 2 (2007)
High School Musical 3: Senior Year (2008)
High School Musical: The Musical: The Series (2019)
Hocus Pocus (1993)
Home on the Range (2004)
Honey, I Blew Up the Kid (1992)
Honey, I Shrunk the Kids (1989)
Honey, We Shrunk Ourselves (1997)
Horse Sense (1999)
Hostile Planet (2019)
Hounded (2001)
How Dogs Got Their Shapes (2005)
How to Build a Better Boy (2014)
I'll Be Home for Christmas (1998)
Ice Age: The Great Egg-Scapade (2016) (short film)
Ice Princess (2005)
Inhumans (2017)
Inside Out (2015)
Inspector Gadget (1999)
Inspector Gadget 2 (2003)
Into the Grand Canyon (2019)
Into the Okavango (2018)
Invincible (2006)
Invisible Sister (2015)
Iron Man (2008)
Iron Man 3 (2013)
Iron Man Suit (source: Paramount Pictures)
Iron Man Suit (source: Paramount Pictures)
Iron Will (1994)
Jack (1996)
Jake and the Never Land Pirates (2011)
James and the Giant Peach (1996)
Jane (2017)
Jessie (2011)
Johnny Kapahala: Back on Board (2007)
Johnny Tsunami (1999)
JONAS (2009)
Jonas Brothers: The 3D Concert Experience (2009)
Journey to Shark Eden (2010)
Journey to the Center of the Earth (1959)
Jump In! (2007)
Jumping Ship (2001)
Jungle 2 Jungle (1997)
Jungle Cat (1959)
Justin Morgan Had a Horse (1972)
Kazaam (1996)
Kickin' It (2011)
Kim Possible (2002)
Kim Possible (2019)
Kim Possible Movie: So the Drama (2005)
Kingdom of the Apes: Battle Lines (2017)
Kingdom of the Blue Whale (2009)
Kingdom of the White Wolf (2019)
Kronk's New Groove (2005)
Lab Rats (2012)
Lab Rats: Elite Force (2016)
Lady and the Tramp (1955)
Lady and the Tramp (2019)
Lady and the Tramp II: Scamp's Adventure (2001)
Legend of the Three Caballeros (2018)
LEGO Star Wars: All-Stars (2018)
Lego Star Wars: Droid Tales (2015)
LEGO Star Wars: The Freemaker Adventures (2016)
LEGO Star Wars: The New Yoda Chronicles (2014)
Lemonade Mouth (2011)
Leroy & Stitch (2006)
Let It Shine (2012)
Life Below Zero (2013)
Life Is Ruff (2005)
Life With Mikey (1993)
Life-Size 2 (2018)
Lilo & Stitch (2002)
Lilo & Stitch 2: Stitch Has a Glitch (2005)
Lilo & Stitch: The Series (2003)
Little Einsteins (2005)
Lizzie McGuire (2001)
Lost Treasures of the Maya (2019)
Man Among Cheetahs (2017)
Mars: Inside SpaceX (2018)
Marvel's Hero Project (2019)
Mary Poppins (1964)
Meet the Deedles (1998)
Meet the Robinsons (2007)
Melody Time (1948)
Mickey and the Roadster Racers (2017)
Mickey Mouse Clubhouse (2006)
Mickey, Donald, Goofy: The Three Musketeers (2004)
Mickey's Once Upon a Christmas (1999)
Mickey's Twice Upon a Christmas (2004)
Mighty Ducks - Series (1996)
Mighty Joe Young (1998)
Millions (2005)
Milo Murphy's Law (2016)
Minutemen (2008)
Miracle (2004)
Miracle at Midnight (1998)
Miracle in Lane 2 (2000)
Miracle Landing on the Hudson (2014)
Miracle on 34th Street (1947)
Mission to the Sun (2018)
Moana (2016)
Mom's Got a Date With a Vampire (2000)
Monkey Kingdom (2015)
Monsters University (2013)
Monsters, Inc. (2001)
Motocrossed (2001)
Mr. Boogedy (1986)
Mulan (1998)
Mulan II (2005)
Muppet Babies (2018)
Muppet Treasure Island (1996)
Muppets Most Wanted (2014)
My Favorite Martian (1999)
My Friends Tigger & Pooh (2007)
National Treasure: Book of Secrets (2007)
Newsies (1992)
Newsies: The Broadway Musical (2017)
Noelle (2019)
Now You See It... (2005)
Old Yeller (1957)
Oliver & Company (1988)
Once Upon a Mattress (2005)
One Day at Disney (2019)
One Magic Christmas (1985)
Operation Dumbo Drop (1995)
Origins: The Journey of Humankind (2017)
Out of the Box (1998)
Paris to Pittsburgh (2018)
Perri (1957)
Pete's Dragon (1977)
Pete's Dragon (2016)
Peter Pan (1953)
Phantom of the Megaplex (2000)
Phil of the Future (2004)
Phineas and Ferb (2007)
Phineas and Ferb the Movie: Across the 2nd Dimension (2011)
Photo: Pixar Animation Studios
Piglet's Big Movie (2003)
Pinocchio (1940)
Pirates of the Caribbean: At World's End (2007)
Pirates of the Caribbean: Dead Man's Chest (2006)
Pirates of the Caribbean: On Stranger Tides (2011)
Pirates of the Caribbean: The Curse of the Black Pearl (2003)
Pixel Perfect (2004)
PJ Masks (2015)
Planet of the Birds (2018)
Pocahontas (1995)
Pocahontas II: Journey to a New World (1998)
Pollyanna (1960)
Pooh's Grand Adventure: The Search for Christopher Robin (1997)
Pooh's Heffalump Movie (2005)
Princess Protection Program (2009)
Puppy Dog Pals (2017)
Quack Pack (1996)
Queen of Katwe (2016)
Quints (2000)
Ratatouille (2007)
Raven's Home (2017)
Read It and Weep (2006)
Ready to Run (2000)
Recess (1997)
Recess: All Growed Down (2003)
Recess: School's Out (2001)
Recess: Taking the 5th Grade (2003)
Remember the Titans (2000)
Return From Witch Mountain (1978)
Return to Halloweentown (2006)
Return to Never Land (2002)
Return to Oz (1985)
Richie Rich's Christmas Wish (1998)
Right on Track (2003)
Rip Girls (2000)
Robin Hood (1973)
Rocky Mountain Animal Rescue (2018)
Rogue One: A Star Wars Story (2016)
Rookie of the Year (1993)
Roving Mars (2006)
Ruby Bridges (1998)
Sacred Planet (2004)
Saludos Amigos (1943)
Sammy, the Way-Out Seal (1962)
Santa Paws 2: The Santa Pups (2012)
Saving Mr. Banks (2013)
Science Fair (2018)
Sea of Hope: America's Underwater Treasures (2017)
Secret of the Wings (2012)
Secretariat (2010)
Secrets of Christ's Tomb: Explorer Special (2017)
Secrets of Life (1956)
Secrets of the King Cobra (2012)
Shake It Up (2010)
Sharks of Lost Island (2013)
Sharpay's Fabulous Adventure (2011)
Shipwrecked (1991)
Silver Surfer (1998)
Sister Act (1992)
Sister Act 2: Back in the Habit (1993)
Skyrunners (2009)
Sleeping Beauty (1959)
Smart Guy (1997)
Smart House (1999)
Snow Dogs (2002)
Snow White and the Seven Dwarfs (1937)
Snowball Express (1972)
Snowglobe (2007)
So Weird (1999)
Spider-Woman (1979)
Star Wars Rebels (2014)
Star Wars Resistance (2018)
Star Wars: Episode I — The Phantom Menace (1999)
Star Wars: Episode II — Attack of the Clones (2002)
Star Wars: Episode III — Revenge of the Sith (2005)
Star Wars: Episode IV — A New Hope (1977)
Star Wars: Episode V — The Empire Strikes Back (1980)
Star Wars: Episode VI — Return of the Jedi (1983)
Star Wars: The Clone Wars - Series (2008)
Star Wars: The Clone Wars (2008)
Star Wars: The Force Awakens (2015)
Starstruck (2010)
Stepsister From Planet Weird (2000)
Stitch! The Movie (2003)
Stonehenge Decoded: Secrets Revealed (2008)
Stuck in the Middle (2016)
Stuck in the Suburbs (2004)
Sultan and the Rock Star (1980)
Super Buddies (2013)
Swiss Family Robinson (1940, 1960)
Sydney to the Max (2019)
TaleSpin (1990)
Tall Tale (1995)
Tangled (2010)
Tangled: Before Ever After (2017)
Tangled: The Series (2017)
Tarzan & Jane (2002)
Teacher's Pet (2004)
Teen Beach Movie (2013)
Teen Beach Movie 2 (2015)
Teen Spirit (2011)
That Darn Cat (1997)
That Darn Cat! (1965)
That's So Raven (2003)
The Absent-Minded Professor (1961)
The Adventures of Bullwhip Griffin (1967)
The Adventures of Huck Finn (1993)
The Adventures of Ichabod and Mr. Toad (1949)
The African Lion (1955)
The Apple Dumpling Gang (1975)
The Apple Dumpling Gang Rides Again (1979)
The Aristocats (1970)
The Barefoot Executive (1971)
The Bears and I (1974)
The BFG (2016)
The Biscuit Eater (1972)
The Black Cauldron (1985)
The Black Hole (1979)
The Book of Pooh (2001)
The Brave Little Toaster Goes to Mars (1998)
The Brave Little Toaster to the Rescue (1997)
The Castaway Cowboy (1974)
The Cat From Outer Space (1978)
The Cheetah Girls (2003)
The Cheetah Girls 2 (2006)
The Cheetah Girls: One World (2008)
The Christmas Star (1986)
The Chronicles of Narnia: Prince Caspian (2008)
The Chronicles of Narnia: The Lion, the Witch and the Wardrobe (2005)
The Color of Friendship (2000)
The Computer Wore Tennis Shoes (1969)
The Country Bears (2002)
The Crimson Wing: Mystery of the Flamingos (2008)
The Emperor's New Groove (2000)
The Emperor's New School (2006)
The Even Stevens Movie (2003)
The Evermoor Chronicles (2014)
The Finest Hours (2016)
The Flood (2018)
The Fox and the Hound (1981)
The Fox and the Hound 2 (2006)
The Game Plan (2007)
The Ghosts of Buxley Hall (1980)
The Good Dinosaur (2015)
The Great Mouse Detective (1986)
The Great Muppet Caper (1981)
The Greatest Game Ever Played (2005)
The Haunted Mansion (2003)
The Hunchback of Notre Dame (1996)
The Hunchback of Notre Dame II (2002)
The Incredible Dr. Pol (2011)
The Incredible Hulk – Series (1996)
The Incredible Journey (1963)
The Incredibles (2004)
The Jennie Project (2001)
The Journey of Natty Gann (1985)
The Jungle Book (1967)
The Jungle Book 2 (2003)
The Jungle Book: Mowgli's Story (1998)
The Kid (2000)
The Lion Guard (2015)
The Lion King (1994)
The Lion King 1½ (2004)
The Lion King II: Simba's Pride (1998)
The Little Mermaid - Series (1992)
The Little Mermaid (1989)
The Little Mermaid II: Return to the Sea (2000)
The Little Mermaid: Ariel's Beginning (2008)
The Living Desert (1953)
The Lizzie McGuire Movie (2003)
The Lost Tomb of Alexander the Great (2019)
The Love Bug (1969)
The Luck of the Irish (2001)
The Mandalorian (2019)
The Many Adventures of Winnie the Pooh (1977)
The Million Dollar Duck (1971)
The Mistle-Tones (2012)
The Muppet Christmas Carol (1992)
The Muppet Movie (1979)
The Muppets - Series (2015)
The Muppets (2011)
The New Adventures of Winnie the Pooh (1988)
The Nightmare Before Christmas (1993)
The Other Me (2000)
The Pacifier (2005)
The Parent Trap (1961, 1998)
The Poof Point (2001)
The Prince and the Pauper (1962)
The Princess and the Frog (2009)
The Princess Diaries (2001)
The Princess Diaries 2: Royal Engagement (2004)
The Proud Family Movie (2005)
The Reluctant Dragon (1941)
The Replacements (2006)
The Rescuers (1977)
The Rescuers Down Under (1990)
The Return of Jafar (1994)
The Rocketeer (1991)
The Rookie (2002)
The Sandlot (1993)
The Santa Clause (1994)
The Santa Clause 2 (2002)
The Santa Clause 3: The Escape Clause (2006)
The Scream Team (2002)
The Secret of the Magic Gourd (2007)
The Shaggy D.A. (1976)
The Shaggy Dog (1959, 2006)
The Sign of Zorro (1958)
The Simpsons
The Simpsons (1989) (all 30 seasons)
The Sound of Music (1965)
The Story of Robin Hood and His Merrie Men (1952)
The Strongest Man in the World (1975)
The Suite Life Movie (2011)
The Suite Life of Zack & Cody (2005)
The Suite Life on Deck (2008)
The Swap (2016)
The Sword in the Stone (1963)
The Thirteenth Year (1999)
The Three Caballeros (1945)
The Three Musketeers (1993)
The Tigger Movie (2000)
The Ugly Dachshund (1966)
The Ultimate Christmas Present (2000)
The Vanishing Prairie (1954)
The Wild (2006)
The Wizards Return: Alex vs. Alex (2013)
The World According to Jeff Goldblum (2019)
The Young Black Stallion (2003)
Thor: The Dark World (2013)
Those Calloways (1965)
Three Days (2001)
Three Men and a Baby (1987)
Three Men and a Little Lady (1990)
Thumbelina (1994)
Tiger Cruise (2004)
Timon & Pumbaa (1995)
Tinker Bell (2008)
Tinker Bell and the Great Fairy Rescue (2010)
Tinker Bell and the Lost Treasure (2009)
Titanic: 20 Years Later With James Cameron (2017)
Tom and Huck (1995)
Toy Story (1995)
Toy Story 2 (1999)
Toy Story 3 (2010)
Trail of the Panda (2009)
Treasure Island (1950)
Treasure of Matecumbe (1976)
Treasure Planet (2002)
Tree Climbing Lions (2018)
Tron (1982)
TRON: Legacy (2010)
TRON: Uprising (2012)
Tru Confessions (2002)
Tuck Everlasting (2002)
Turner & Hooch (1989)
Twitches (2005)
Twitches Too (2007)
Under The Sea: A Descendants Short Story (2018)
Unidentified Flying Oddball (1979)
Up, Up and Away (2000)
Valiant (2005)
Vampirina (2017)
Violetta (2012)
Waking Sleeping Beauty (2010)
WALL•E (2008)
Wendy Wu: Homecoming Warrior (2006)
While You Were Sleeping (1995)
Whispers: An Elephant's Tale (2000)
White Fang (1991)
White Wilderness (1958)
Who Framed Roger Rabbit (1988)
Wild Yellowstone (2015)
Willow (1988)
Winged Seduction: Birds of Paradise (2012)
Wings of Life (2011)
Winnie the Pooh (2011)
Winnie the Pooh: A Very Merry Pooh Year (2002)
Winnie the Pooh: Springtime With Roo (2004)
Wizards Of Waverly Place (2007)
Wizards of Waverly Place: The Movie (2009)
Wolverine and the X-Men (2009)
World's Greatest Dogs (2016)
Wreck-It Ralph (2012)
X-Men - Series (1992)
X-Men: Evolution - Series (2000)
You Lucky Dog (1998)
You Wish! (2003)
Zapped (2014)
Zenon: Girl of the 21st Century (1999)
Zenon: The Zequel (2001)
Zenon: Z3 (2004)
Zombies (2018)
Zootopia (2016)