The latest Apple event is took place on Monday, October 18. We received major news around the new MacBook Pro, AirPods 3 and more.
Like previous recent Apple events, the Apple Unleashed event was virtual, broadcast from Apple Park. Apple returned with rumored products like the MacBook Pro 2021 (14-inch), MacBook Pro 16-inch 2021, AirPods 3 and the HomePod mini in new colors.
With all the rumored devices that might materialize before the end of this year, exciting times are ahead for Apple fans. But it's a lot to keep track of, so we've outlined everything you need to know about what could be announced at the next Apple event.
October Apple event date and time
The most recent Apple event took place on October 18, at 1 p.m. ET/10 a.m. PT. It's not as common for Apple to hold keynotes on Mondays as Tuesdays, but it has happened before.
How to watch the Apple event
If you're interested in seeing the announcements recapped. you can rewatch the live stream of the Apple event on YouTube at any time.
October Apple event: MacBook Pro 14-inch 2021
It's looking increasingly likely that the MacBook Pro 14-inch 2021 will arrive this fall. In his latest Power-On newsletter, Bloomberg's Mark Gurman claimed that the MacBook Pro 2021 models "should still be launching in the coming weeks."
Since the first ARM-based Apple Silicon processor was named the Apple M1 chip, it's expected Apple will call the next version of this chip the M1X. One report revealed Apple is planning a 20-core Apple Silicon processor for its 2021 Macs. That's a significant upgrade from its current 8-core (4 high-performance, 4 high-efficiency) chips.
Other rumors include a new 14-inch, mini-LED display, more ports (including HDMI and SD card), a flat-edge design and MagSafe charging. There's also a last-minute rumor that the MacBook Pro 2021 could have a display notch.
October Apple event: MacBook Pro 16-inch 2021
In addition to the MacBook Pro 14-inch 2021, the MacBook Pro 16-inch 2021 is believed to be debuting soon. And it's shaping up to be a pretty incredible machine. Not only is Apple expected to include a mini-LED display and powerful M1X chip, we're also anticipating the return of much-needed HDMI and SD card ports along with MagSafe charging.
Another big change brewing for the 2021 MacBook Pro is the loss of the Touch Bar. According to analyst Ming-Chi Kuo, the touchscreen band is being replaced by a set of physical keys similar to the ones found on other laptops and pre-2016 MacBooks.
October Apple event: AirPods 3
The AirPods 3 seem likely to debut at the next Apple event. Following the success of the AirPods Pro and AirPods Max, Apple can cement its claim to the best wireless headphones around with a refresh of its entry-level earbuds.
The AirPods 3 reportedly entered mass production in August, while Apple has simultaneously scaled back production on current-gen AirPods. But with the rise of counterfeit AirPods sales, it's difficult to gauge what other leaks are accurate.
Some reports say the latest model will look like AirPods Pro without the eartips, while others suggest the AirPods 3 will indeed feature flexible eartips. There are conflicting reports about the inclusion of active noise cancellation, too.
Most major features the AirPods 3 are likely to come as part of iOS 15 updates. The buds could get Dolby Atmos support and spatial audio to create a more cinematic experience. We'd also expect support for automatic switching, Headphones Accommodation for amplifying soft sounds and frequency adjustments, and Hearing Health, which has been updated to send notifications when listening to music that's too loud.
Apple September 2021 event: Mac mini M1X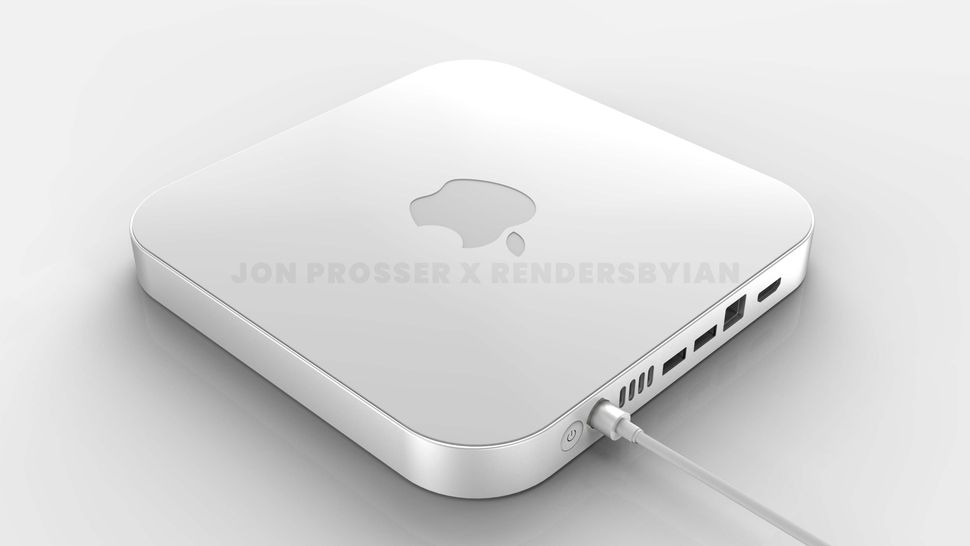 There have been rumors swirling around an upgraded Mac mini with a M1X chip and potentially a new design. The jury is out on whether this device will be shown off at the next Apple event.
iDrop News claims insider information from a person involved in Apple's marketing that said Apple had originally planned to launch a new Mac mini alongside the upcoming MacBook Pros but will delay the launch in order to let the laptop "shine."
However, the same report claims supply chain insider information, which has production for a new Mac mini ramping up. As such, there's a chance a new Mac mini could be revealed soon; when exactly isn't clear.
Apple September 2021 event: What was announced?
iPhone 13 and iPhone 13 Pro: The iPhone 13 lineup's brighter display, longer battery life and powerful cameras make it the best iPhone series ever. The iPhone 13 Pro's adaptive 120Hz display is stellar, too.
Apple Watch 7: Coming sometime this fall, the Apple Watch 7 features larger displays and a curvier chassis, plus a brighter screen compared to last year's model.
iPad (2021): Though it's an incremental upgrade, the Pad 2021 is a well-made tablet with a dated design that offers a great screen, smooth performance, and good battery life for a reasonable price.
iPad mini (2021): The iPad mini 6 2021 is the small-but-powerful iPad we needed, with an amazingly portable, light design and speedy A15 Bionic processor.
Apple events: What's next?
The iPhone 13, Apple Watch 7, AirPods 3, new Macbook Pros, iPad mini 6 and iPad 9 should bring us to the end of 2021. It's not uncommon for Apple to toss in a surprise product launch in late December, though it could come via press release instead of event. It could be a Mac Mini 2021 or MacBook Air 2021, or perhaps something a little more experimental.
Other products we've heard early rumors about include the AirPods Pro 2, which are arguably due for a refresh. Further on the horizon are Apple Glasses or an Apple VR and mixed reality headset. And an Apple Car could come at some point down the road.
Tim Cook is allegedly planning to step down after "one more" big product reveal sometime between 2025 and 2028, so at least one of those innovations could be a few years out.
So, keep your eyes tuned to Tom's Guide, as we've got our eyes on Apple events.