Apple hasn't officially announced the so-called AirPods 4, but there's plenty of speculation about a forthcoming AirPods overhaul.
Case in point? Despite updating the flagship AirPods Pro 2 noise-canceling wireless earbuds with a USB-C port at the September event and rolling out Apple's Adaptive Audio suite with iOS 17, Mark Gurman (a well-connected tech writer at Bloomberg) says that Apple's AirPods series will receive a complete update in the next two years.
Rumors are thin, but a next-gen AirPods 4 version sounds intriguing. Here's everything we know about Apple's next-gen AirPods and what the new wireless earbuds could bring.
Apple AirPods 4: Potential release date
So when would we see the AirPods 4? The last upgrades to the original AirPods arriving in 2021 on the AirPods 3; Gunman writes that Apple intends to replace both the AirPods 2 and AirPods 3 entry-level versions in 2024.
There's nothing more substantial on a potential release date at the moment, but next year is shaping up to be a big one for the Cupertino giant with the Vision Pro mixed reality headset and the new lossless audio protocol coming to the AirPods Pro 2, too. The combination of the cutting-edge Vision Pro technology with a $3,500 starting price in volatile and emerging markets could make shareholders uneasy.
Having a proven seller like a new version of the AirPods to fall back on could be the stabilizing influence Apple needs while navigating its entry into a mixed reality future.
Apple AirPods 4: Rumored price
Currently, the most affordable models in the company's four-strong AirPods earbuds lineup are the AirPods 3 ($169) and the AirPods 2 ($129) non-ANC models. These entry-level models can often be found discounted and are regularly on offer at online retailers.
Although there's no firm indication on any AirPods price changes, it seems that the higher price for the AirPods 3 has seen slower sales than expected as buyers either save a few bucks and go for the AirPods 2, or take a bigger step up and pay an extra $80 for AirPods Pro 2. With that in mind, it could be that Apple intends to replace both sets of entry-level earbuds in 2024 to better differentiate the pricing structure.
Apple AirPods 4: Rumored design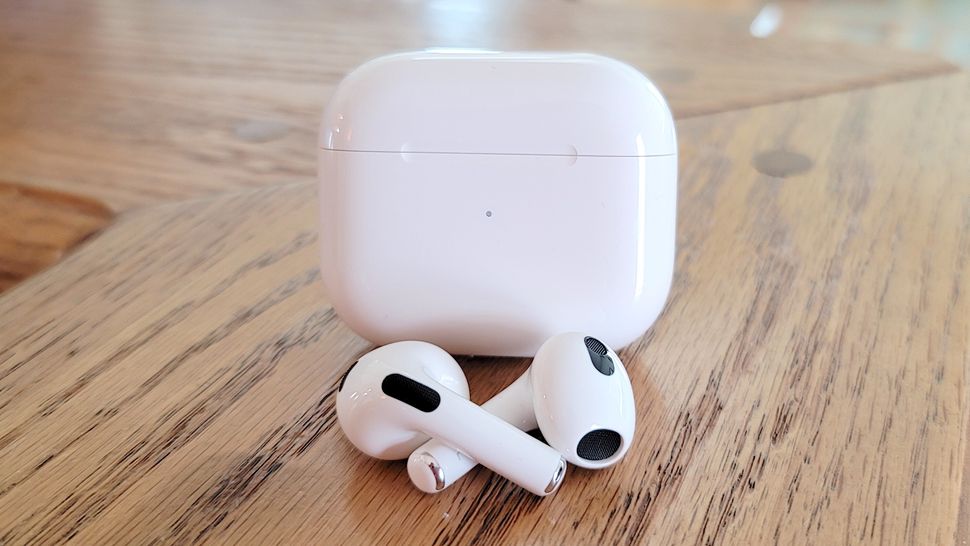 The design language of Apple's AirPods earbuds has hardly evolved over the course of five models. Buyers are spoiled for choice with color options for the $549 AirPods Max, but each new AirPods earbuds generation are only ever available in Apple's trademark white finish, leaving any kind of personalization to customizing AirPods cases.
Although nothing specific has been mentioned, a transparent or translucent option like the Beats Studio+ (an Apple-owned company by the way) would be a great boost to any AirPods model, and particularly appealing to younger buyers that might be attracted by a lower cost AirPods option. AirPods 4 could be well-suited to multiple color options and if they tie in with new iPhones, then even better.
Apple AirPods 4: Rumored specifications
In a Bloomberg report focusing on the entry-level earbuds, Gurman says that both will apparently feature a stem and look "like a blend of the third-generation AirPods and the Pro model", but it's "unlikely" that replaceable tips will be part of the package, which could rule out active noise cancelation (ANC) for any so-called AirPods 4 model.
Apple AirPods 4: Features I'd like to see
It's reasonable to imagine that any AirPods 4 will incorporate Apple's newer H2 chip that first appeared in the AirPods Pro 2 launched last year. This could help with energy efficiency and processing power, so it's partly linked to the stronger battery life mentioned above.
Any new entry-level model will be pretty similar to the current AirPods 3 features-wise, while an enhanced AirPods 4 version will blur the line between tiers by blending a few Pro-exclusive features such as a charging case with speakers for Find My alerts and a USB-C charging port of course.
Although the application of the features available on any trimmed down AirPods version is difficult to gauge, it would be great to see learning and auto personalization features based on listening habits and preferences that adapt on the fly under certain conditions.
Apple AirPods 4: Outlook
Demand seems to have fallen on AirPods in 2023, so any new model will need to buoy a slowing AirPods market. Although details are thin on the ground right now, if there is an Apple AirPods 4 version in the works for 2024, it'll be designed to better differentiate between AirPods models as well as being a significant challenger in the fiercely contested budget wireless earbuds sector.
Stay tuned for more AirPods 4 news as we receive it.
More from Tom's Guide