The best cheap smart home devices help you raise your home's IQ without breaking the bank. There are a number of affordable gadgets that you can use to turn on your lights, change the temperature, play music, and even keep an eye on your house while you're away.
Of all the best smart home devices we've reviewed, there are plenty of options under $100 that are just as good — if not better — as ones that cost twice as much. You can build your smart home for less than you'd expect as long as you know what to look for.
Smart home devices by platform
That's where we can help. We've created this list of the best cheap smart home devices you can get at budget-friendly prices, from one of the best smart plugs to several of the best smart light bulbs. All of them work with at least one of the major smart assistants, giving you the power to control parts of your home hands-free, too.
See all of the best cheap smart home devices below. And be sure to check out our smart home guide for tips on taking your smart home to the next level.
The best cheap smart home devices you can get today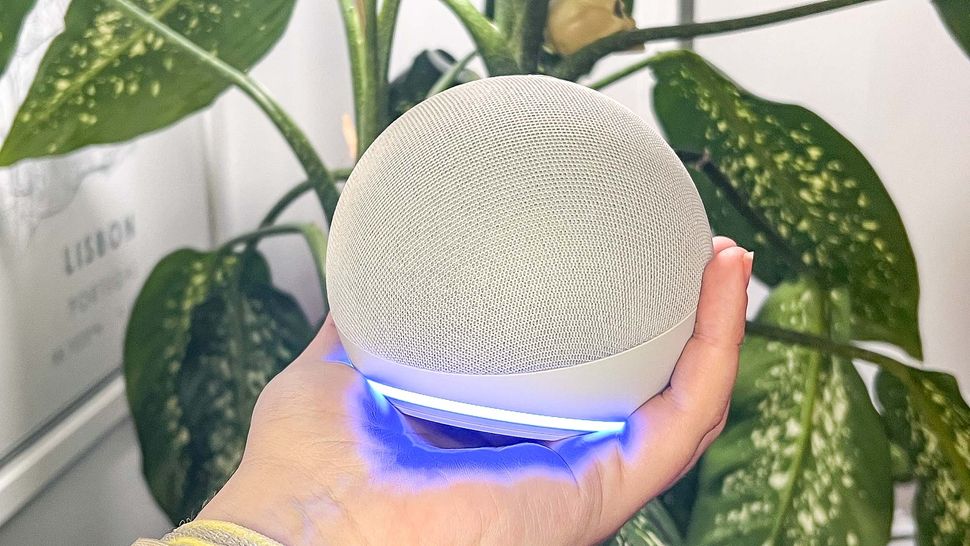 With the 5th generation Echo Dot, Amazon has once again delivered an inexpensive smart speaker that doesn't skimp on features or quality. The spherical shape along with improved speaker hardware lets audio sound fuller despite this Echo Dot's compact size and affordable price tag. Simply put, it's the best cheap smart home device under $50.
The Echo Dot's purpose is to be more of a personal smart speaker. No, this isn't the solution for controlling all your connected home devices or filling your space with sound, plus it no longer has a 3.5mm audio line out. But it does have eero built-in and features room temperature sensor that can initiate certain Alexa smart home routines. That's why it's a great "starter" device for a smart home. It makes a great gift, too.
Read our full Amazon Echo Dot (5th gen) review.
If you're a Pixel smartphone owner, or simply prefer Google Assistant over Amazon Alexa, the Google Nest Mini is another one of the best cheap smart home devices for you. Our first-generation Google Home Mini review highlighted the small speaker's ability to compete with the Echo Dot, and the Nest Mini further upped the ante.
Available in Chalk, Charcoal gray, Coral orange and Sky-blue variants, the Google Nest Mini's cloth covers an array of touch-screen controls, which let you play and pause music and launch Google Assistant. Thanks to its added mic, it can pick up "Hey Google" commands over other noises even from the other side of the room, too. If you're growing or starting your smart home, the Nest Mini is a perfect $49 starting point.
Read our full Google Nest Mini review.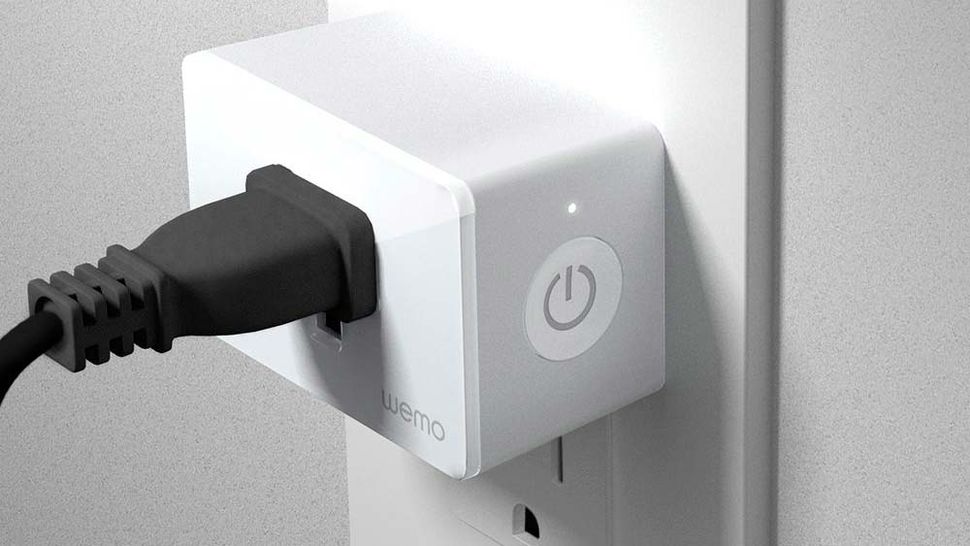 The $25 Wemo WiFi Smart Plug is one of the best cheap smart home devices and our top choice among the best smart plugs. It's more compact than competing options out there, even its predecessor the Wemo Mini. And while it doesn't have energy monitoring like some other smart plugs, the Wemo WiFi Smart Plug does work with all the major smart assistants.
This smart plug has a physical switch, so if you don't want to use your voice or an app to turn your appliance on or off, you can click the switch on the Wemo. It also has a clever Away mode. which can make it seem like you're home even when you're not by turning a lamp on intermittently.
Read our full Wemo WiFi Smart Plug review.
Like the Wyze Smart Lock, the indoor Wyze Cam is a dirt-cheap smart home device that works well enough to compete with pricier options and links to third party smart-home devices through Alexa and Google Assistant. As one of the best home security cameras you can get, the Wyze Cam v3 lets you video at a resolution of 1080p which is sharp enough to let you see who's there.
There's no subscription service, but the Wyze Cam v3 comes with two weeks of free cloud storage — though clips are limited to 14 seconds — as well as a microSD card slot which you can use to enable continuous recording and create time-lapse videos. With an add-on module, you can link this camera to Wyze's motion sensors and smart bulbs, too.
Read our full Wyze Cam v3 review.
When it comes to the best smart light bulbs, Philips Hue lights are tops, but they require you to also install a bridge for you to control them. By comparison, the $40 Lifx Mini smart bulb can connect directly to your Wi-Fi network, which can make setup much easier. At just 2.2 inches long, the Lifx Mini bulbs will fit in a variety of desk lamps and small light fixtures.
Using Alexa, Google Assistant or Siri, you can turn the Lifx lights on and off, and set their brightness and schedule. For $45, the color version lets you produce a number of cool lighting effects: The bulbs can flicker like a candle, flicker out for a spooky effect, strobe, and even change color with the beat of your music.
Read our full Lifx Mini review.
The biggest problem with smart lights is that they're expensive, even compared to other LED bulbs. That's why Wyze's smart bulb is perfect for those on a budget. It's one of the best cheap smart home devices if you're looking for a light bulb you can control and connect to other smart home devices. You can change both the brightness and color temperature (2,700k - 6,500k) via the Wyze app or with Alexa, Google Assistant and IFTTT.
From within the Wyze app, you can create schedules for when the light should turn on and off—but only based on a specific time, not dawn or dusk—and set a Vacation mode, which turns the bulbs on and off randomly to make it look like you're home. At $8 per bulb, you'll be hard-pressed to find a better option at this price.
Read our full Wyze Bulb review.
Of all the best smart scales, the Wyze Scale is our top budget pick because it's loaded with features and costs a mere $20. The Wyze Scale supports a whopping 12 health metrics, including weight, body mass index (BMI), heart rate, muscle mass, body water percentage, lean body mass, bone mass, visceral fat and more. It looks as good as the Withings Body Plus, and while its display and app is a bit more basic, it includes Apple Health and Google Fit integrations that can help you see the full scope of your fitness journey.
We wish the Wyze Scale had Wi-Fi connectivity so we didn't need to keep our phone nearby for data syncing, but that's a minor qualm. This is a great pick for your first smart scale purchase, and will cost you less than most other fitness equipment on the market.
Read our full Wyze Scale review.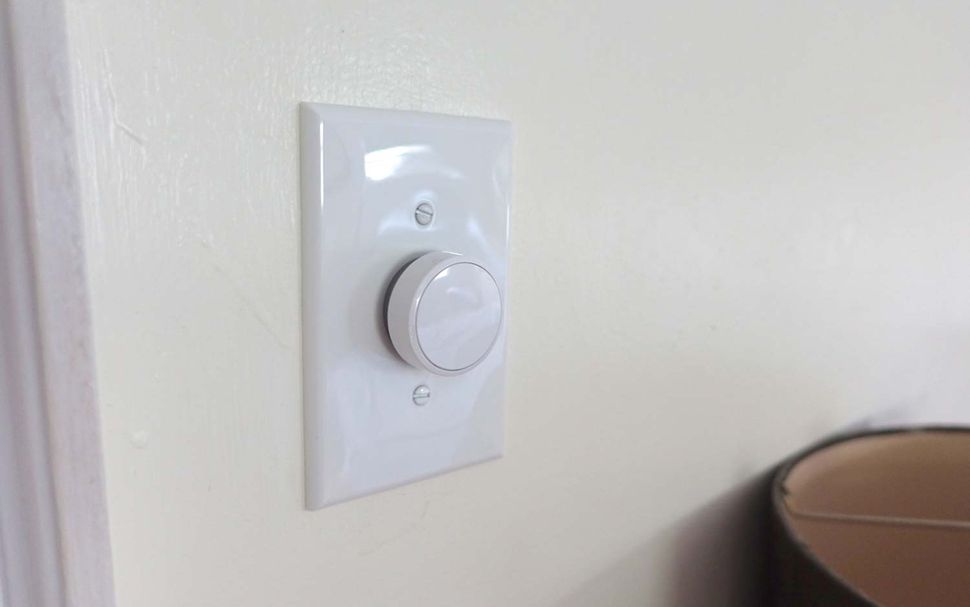 In some households, wall switches control an outlet, rather than a light fixture, so you can plug in a floor or table lamp, and then switch it on or off from your wall, rather than the lamp itself. But if you also use that outlet for devices that have to stay on all the time, like a clock radio, then you have to tape over the wall switch or resort to some other method to keep from accidentally flipping the switch and turning off power to everything connected to the outlet.
The Lutron Aurora is a simple, affordable solution to that problem. It clips onto the toggle switch, but links directly to Philips Hue lights, letting you control them by tapping or turning the dial, all while maintaining power to the outlet. While this is a specific use case — and you also need Philips Hue lights — it works well.
Read our full Lutron Aurora review.
How to choose the best cheap smart home devices for you
Choosing the best cheap smart home devices is unique to every shopper. Once you've determined your budget, picking which products to buy depends on which smart home platform you prefer. Devices that are compatible with your voice assistant let you create routines or control your gadgets hands-free.
Your main choices are Amazon Alexa, Google Assistant/Home and Apple HomeKit/Siri. To help you get started, we have guides on how to use Alexa and how to use Google Assistant, as well as an Alexa vs Google Assistant vs Siri face off.
Alexa comes out on top in most of our testing because it works with the most smart home devices, and has the most third-party skills. However, Google Assistant can do some things that Alexa can't—such as control Chromecast TVs—and it's rapidly being built into a number of third-party devices in conjunction with its Works With Nest program. HomeKit's availability is also growing, and could be the right platform for you if you use Siri often on your iPhone or iPad.
How we test the best cheap smart home devices
All of the best cheap smart home devices we tested are among the top picks within their respective categories, but also cost less than $50. We compare and contrast each gadget to more expensive options, taking variables like value, ease-of-setup, voice assistant compatibility and appearance into account. For example, the Google Nest Mini isn't the best Google Home speaker overall, but is the best for less than $50 and represents its category on this list. The same goes for the Wyze Cam.
That said, there are a number of excellent options within each category that are not featured on this list. If you're looking for more buying choices, we have individual pages that detail all the best smart lights, smart doorbells, smart security cameras and more we'd consider reliable purchases for your growing smart home.
Check each of them out for more in-depth testing information for every category of smart home devices you should consider for boosting your home's IQ.