The best video doorbells could help prevent people from stealing packages from your front stoop — or at least identify the porch pirate. That's because a doorbell camera records all the activity happening in front of your front door, and sends you an alert to your smartphone. Some smart doorbells can also let you know when a package has arrived, helpful in this delivery-heavy era. 
The best doorbell cameras are also good for those with mobility issues. For example, if you can't get to your front door easily or quickly, you can use your smartphone to tell your visitor to wait until you get to the front door. 
We've tested dozens of video doorbells to bring you what we think are the best.
What are the best video doorbells?
After testing all of the top models, we think that the best video doorbell is the Nest Hello Smart Wi-Fi Video Doorbell. It has the highest video quality, can recognize individual faces and can even announce them, too. But, to get most of the Nest Hello's great features, you'll need to subscribe to Nest Aware, which starts at $6 per month, but includes 30 days of video for an unlimited number of cameras at one location.
If you're looking for a smart doorbell you don't need to wire, we recommend the Ring Video Doorbell 4, which has color Pre-Roll feature that adds up to four seconds of video before a motion event occurs, so that you can better see people as they approach your door. It's currently available for $199. However, Ring's cameras lack package detection, and they have a more limited view than some other video doorbells.
Ring recently launched end-to-end encryption for its video doorbells, a feature that until now was only available on video doorbells that use Apple's HomeKit Secure Video. However, none of its battery-powered video doorbells — the Ring Video Doorbell (2nd gen), the Ring Video Doorbell 3, and the Ring Video Doorbell 4 — will support this feature. 
Check out our picks for the best video doorbells.
The best video doorbells you can buy today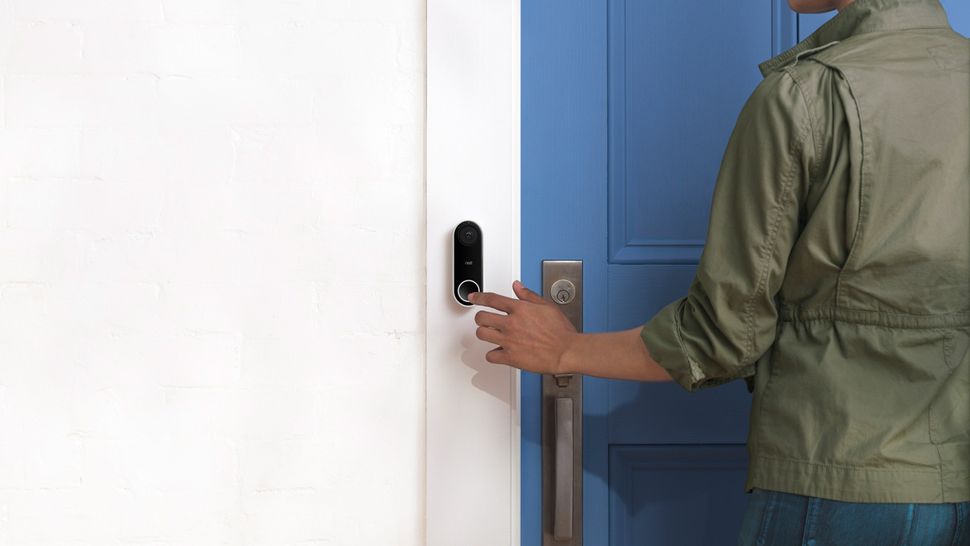 The Nest Hello takes the top honors as the best video doorbell overall, as it produced the best-looking video we've yet seen from one of these devices, and its microphone and speaker were excellent, too. This is one smart video doorbell, too: The Nest Hello can also recognize people's faces, and announce them via a Google Assistant compatible device when they come to your door. (It also works with Alexa). 
While the Hello needs a hardwired connection, it continuously records video, so you'll never miss an event. You can also set up specific zones, so you'll only be notified when a person or object appears in that area of the frame. To get most of these features, you'll need to subscribe to the Nest Aware service (starting at $6/month or $60 year for 30 days of video), but they're worth it.
Read our full Nest Hello review.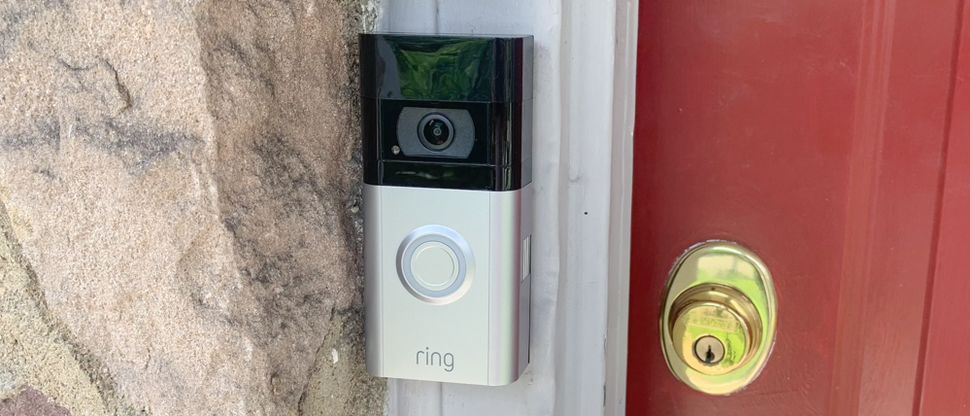 Because it can run entirely on battery power, the Ring Video Doorbell 4 is the best video doorbell for homes or locations where there isn't already power. But the reason Ring's video doorbells also rank so high is that they can also run using a hardwired connection, making it very versatile. 
This 1080p doorbell camera offers good customization for motion alerts, although it's not as robust as the Ring Pro 2. Also, its field of view is more limited than the Ring Pro 2, the Arlo, and the Nest, and like other Ring doorbells, it lacks package detection. However, its new color Pre-roll feature does make it a lot easier to see visitors. 
If you have a lot of other Ring devices, this video doorbell will work well within the Ring and Amazon ecosystem. But, it's not compatible with Google Home or HomeKit.
Read our full Ring Video Doorbell 4 review.
Arlo makes some of the best home security cameras, so it should be no surprise that the Arlo Video doorbell is one of the best video doorbells, too. It delivered high-quality video and audio both day and night, and features both person and package detection. Arlo's video doorbell also works with Alexa and Google Assistant, so can receive notifications on smart speakers, and livestream video from the doorbell to an Amazon Echo Show or Google Nest Hub smart display.
Arlo's app has a ton of features, but some of them, such as motion sensitivity, are difficult to find. Also, the video doorbell has to be hard-wired. And, for most of the smarter features, including video storage, you need to sign up for a subscription.  But, if you have Arlo's security cameras, its video doorbell will make an excellent addition, as you can add up to five cameras for $10 a month.
Read our full Arlo Video Doorbell review.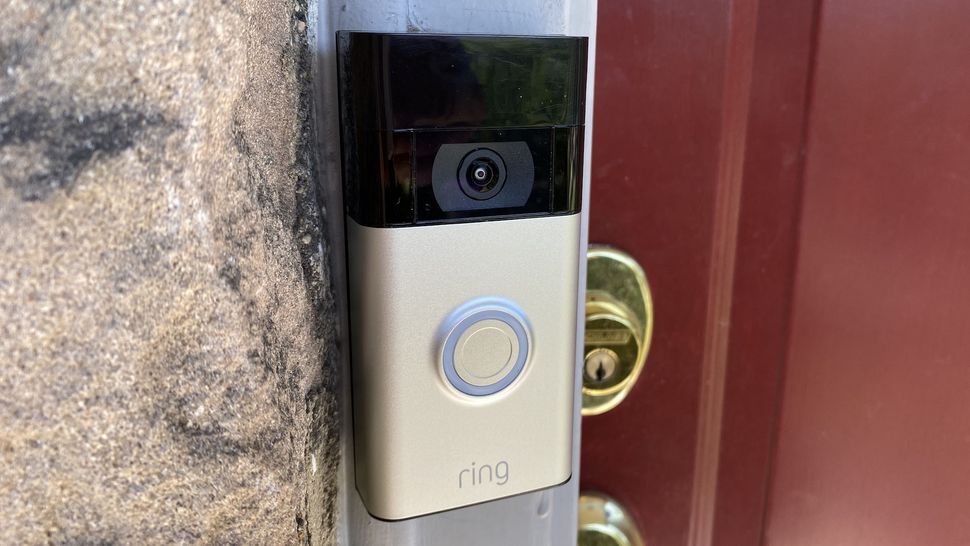 Ring's original Video Doorbell has been upgraded: The Ring Video Doorbell (2nd generation) has a 1080p camera (up from 720p on the original), as well as improved night vision and better motion-tracking capabilities. And, at less than $100, it's still the best video doorbell for those on a budget.
Like the Ring Video Doorbell 3 and 4, we like that you can use this model either wired or on battery power alone, and you can create custom motion zones, and also see what's going on in your neighborhood. Plus, Ring offers very affordable video storage plans starting at $30 a year.
Read our full Ring Video Doorbell (2nd gen) review.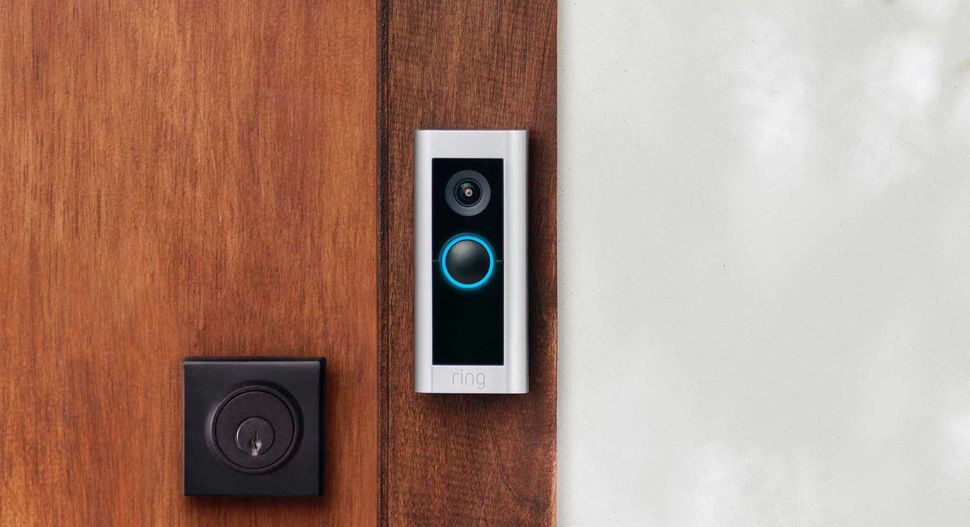 The Ring Video Doorbell Pro 2 is the first from the company that has a square aspect ratio, which means the video is as tall as it is wide. What that means is that it can show much more of your front stoop than other Ring doorbells — so you're more likely to see when a package has been dropped off. It also has customizable motion zones and a new "radar" feature that helps cut down on unwanted notifications. 
The Ring Video Doorbell Pro 2 delivered excellent video quality, was very responsive, and wasn't too hard to install. Just know that it's not battery-operated, and you'll also need to subscribe to a Ring Protect plan (starting at $3/month or $30/year) if you want to get the most out of the video doorbell. 
Read our full Ring Video Doorbell Pro 2 review.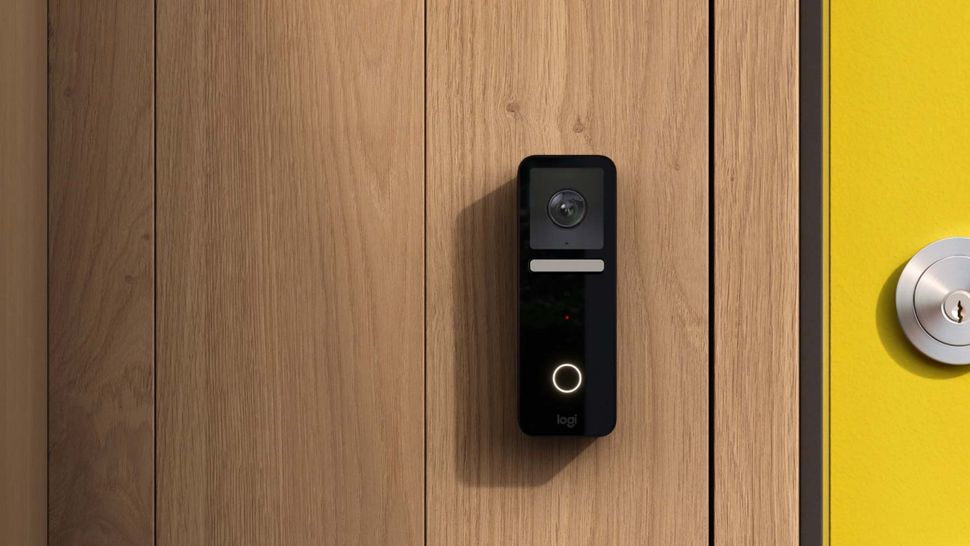 If you're an Apple HomeKit user, you don't have many choices when it comes to video doorbells. The Logitech Circle View is one of the few options, and fortunately, it's pretty good. We liked its 3:4 aspect ratio, which shows more of our front porch, as well as its sharp video quality both day and night. It also has very secure cloud storage and it can identify people by face if they're in your iCloud photos.
However, the setup process — which is done entirely in the Home app on your iPhone — could be easier. And, the cloud storage plan ($2.99/month for 10 days of video storage) isn't as generous as other companies. But, if you're on HomeKit, this is one of your best — and only — options.
Read our full Logitech Circle View Doorbell review.
Can't install a traditional video doorbell, or live in an apartment? The Ring Peephole Cam is the best video doorbell for you. It replaces a traditional peephole, giving you an electronic means of seeing who's at the door. (Don't worry; it has a peephole built in). Because it screws into place, you don't have to drill any new holes into a door, so your landlord won't get annoyed. 
Because the Peephole Cam is battery-operated, you'll have to recharge it once every month or so, depending on how often you use it. And while it works with Alexa—you can view a feed from the camera on an Echo Show, for example—it doesn't work with Google Assistant.
Read our full Ring Peephole Cam review.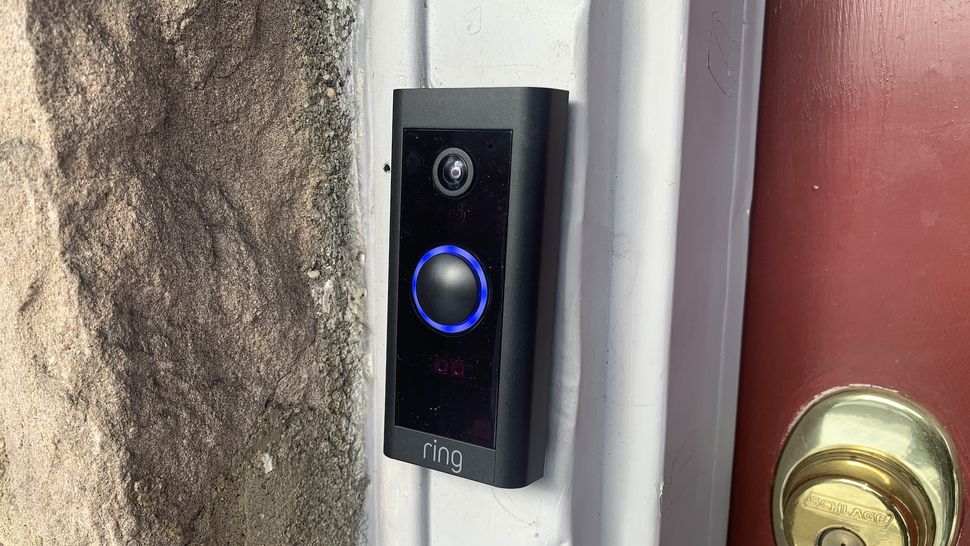 The low price of the Ring Video Doorbell Wired — just $60 — is very tempting for those looking for a budget video doorbell from a reputable brand. However, there are a few caveats that will make the total cost a bit higher. That's because this video doorbell does not work with your existing doorbell chime, so you'll need to tack on an extra $20 or so to purchase a Ring Chime if you want to hear the familiar ding-dong in your home.
Otherwise, the Ring Video Doorbell Wired works well, produces a quality image, and has a slim profile. You'll need a Ring Protect subscription (starting at $3/month) if you want to save recordings, which also adds to the overall cost. But, this is a good video doorbell with a comparatively low entry fee.
Read our full Ring Video Doorbell Wired review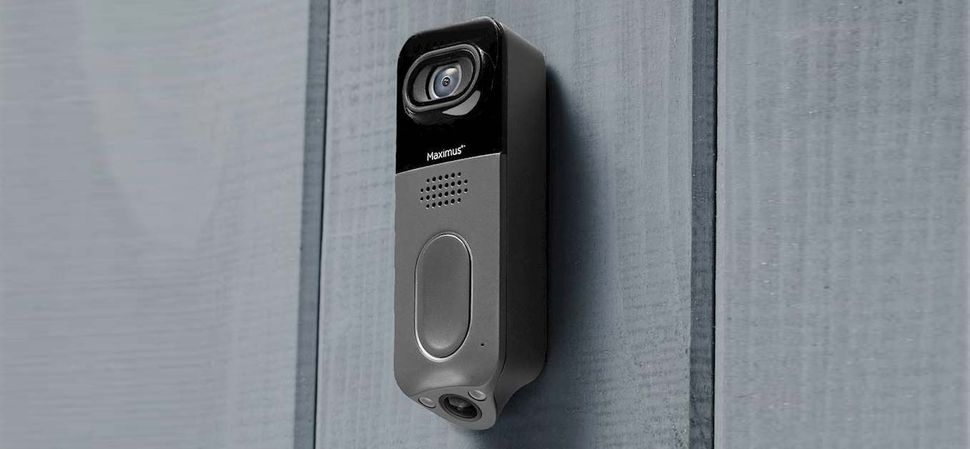 While many video doorbells claim to have a wide field of view, virtually none of them can see what's happening right at your doorstep—where the majority of your packages are dropped. The Maximus Answer DualCam solves this problem by packing two cameras: one that looks straight out, and one that looks directly down. That way, you can see if there's a package at your door—and if someone tries to steal it.
The dual-camera setup worked well, though this video doorbell has a few rough edges. Its speaker is pretty quiet, and there's a delay between the time you talk and a visitor hears you. Plus, the Maximus doesn't work with any other smart home system, such as Alexa or Google Assistant. 
Read our full Maximus Answer DualCam review.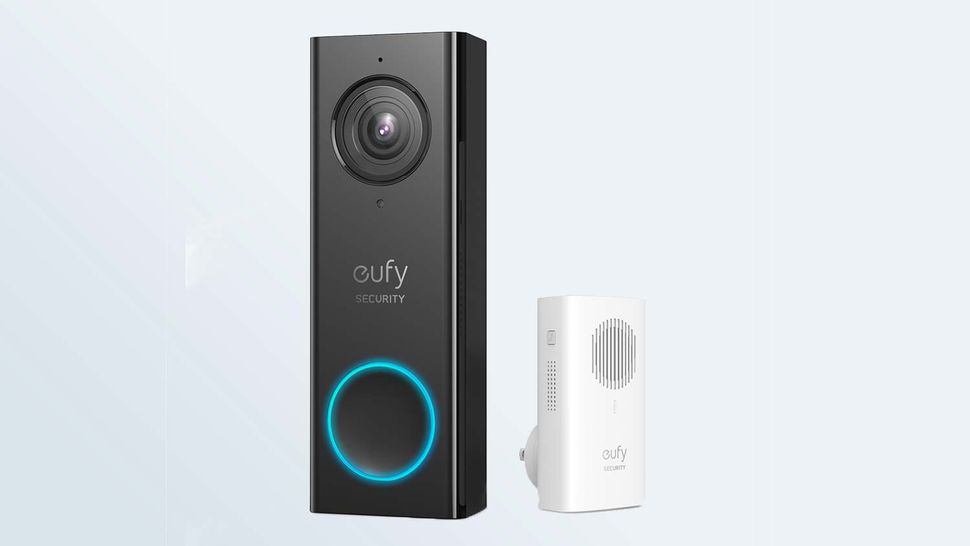 The Eufy 2K Video Doorbell records good-quality video over a 150-degree field of view. While you can sign up for cloud storage (which starts at $30/year for 30 days of storage), the Eufy 2K also has a microSD card slot, so you can save footage locally, too. 
However, the Eufy 2K Video Doorbell has a few drawbacks: It's a wired-only device, only supports one user (so you can't share it with family members), and has limited smart-home interoperability. But for around $150, it's not a bad deal.
Read our full Eufy 2K Video Doorbell review.
How to choose the best video doorbell
Wired vs. wireless
Video doorbells typically require 16 volts or more to work. If you have a newer house, this may not be an issue. But as we found out, older homes with more-antiquated systems may not deliver enough juice. One of our test houses, which was built in 1946, was sending only about 10 volts of electricity to the existing doorbell, which wasn't enough to power the two doorbells in the roundup that lack built-in batteries.
After we upgraded the doorbell's circuit to a 20-volt transformer, everything worked as advertised. Most people shouldn't have to upgrade their transformers, especially with newer houses, and the two doorbells that have built-in batteries don't require power from the doorbell at all.
Some doorbells, like the Ring Video Doorbell 2, can run on battery power. This is incredibly helpful if your existing wiring isn't getting the job done and you don't want to upgrade the transformer. Just remember that you'll have to recharge these units regularly.
Doorbell placement
Your choice of doorbells will also depend on whether you're replacing an existing doorbell or installing a doorbell where there isn't one already. The Ring Video Doorbell 2 is the most flexible. While it can replace a hardwired doorbell supplying 8-24 volts of electricity, its rechargeable battery means you could put this doorbell anywhere. And the optional Ring Chime add-on can even sound an audible chime inside the house, just like a traditional doorbell would.
The August Doorbell Cam requires 16-24 volts of electricity and can replace only a wired mechanical doorbell.
Field of View
Do you want a narrow view of just the person at the door, or do you want to see everything around your entryway? The Ring Video Doorbell 2 and Ring Pro boast 160-degree viewing angles, which let me see my whole porch and driveway. 
Video Resolution
The higher the resolution, the sharper the image, which will make it easier to identify people at your door. Ring's higher-end doorbells record video in 1080p, while the August Doorbell Cam's resolution is actually 1280 x 960, not quite "full" 1080p resolution.
Night Mode
The video doorbells we tested take different approaches to capturing video at night. The August Doorbell cam uses motion-activated LEDs to light the area in front of the camera, so it can capture colors a little better. Ring's doorbells use infrared night vision to see in the dark, but the result is monochrome video.
Design
Aesthetics may be a concern. After all, you're bolting this thing to the front of your house! The Ring Pro looks the most like a traditional doorbell, and Ring even includes four faceplates, so you can choose which matches your house's trim or paint one exactly the shade you like.
Video doorbells vs. security cameras
Video doorbells don't necessarily make the best home security cameras. While the apps let you choose to receive motion alerts as well as doorbell alerts, motion-triggered events often resulted in video of a person or car just exiting the frame.
A dedicated home security camera may be a better choice if you're looking for actual security, because you can position such a camera in more places. And when you get a motion alert, you can back up the video and see what happened before the alert came in.
How we test video doorbells
To test video doorbells, we self-install the devices on houses and tested in real-world conditions with friends and family ringing the bells day and night. 
We evaluated ease of setup, the design and features of the app, and how well the app and doorbell kept us notified; some video doorbells can send you a large number of false motion alerts, which you don't want.  
Of course, we also look at video and audio quality, both during the day and during the night, as well as how quick the cameras were to recognize motion and start recording. 
We also factor in interoperability and compatibility with other smart home devices and security systems, as well as how much you'll pay for cloud storage to save the video.