The 10 Best (and Worst) Marvel Shows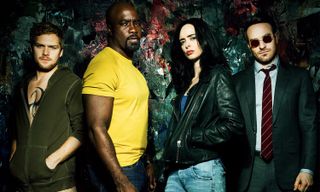 Marvel on the small screen
There are a ton of Marvel movies available for your viewing pleasure these days, and plenty more will be arriving in the very near future (and probably for many more years to come). But maybe you're not so familiar with what Marvel has to offer on the TV side of things. Or, maybe you're just looking for a really good binge-watch this weekend to prepare for the second season of Jessica Jones, out on March 8, or you want to know which shows aren't worth your time. Based on my own viewing experience, along with a bit of research, here is a breakdown of the 10 TV shows that tie into the Marvel Cinematic Universe, from worst to best.
Credit: Netflix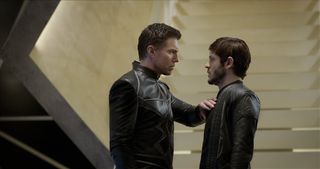 Inhumans
Is this a surprise to anyone? Inhumans was doomed from the very beginning. Early episodes of the show aired on IMAX screens, and before long, the reviews were in. The adaptation was boring, and the effects were horrid. The end result, by all accounts, looked cheap, and even ugly, to viewers. That's not a promising start for any TV show, but in the overcrowded superhero space, missing the mark that badly cost this ABC series dearly. The ratings were awful, too, and although ABC hasn't technically canceled the show, there's little hope this one will be back.
Credit: ABC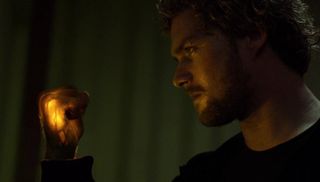 Iron Fist
Iron Fist had the dubious honor of being the worst of the MCU TV offerings — before Inhumans came along, anyway. And frankly, Iron Fist is still not any good. The series follows Danny Rand, aka Iron Fist, who is sworn to protect the mystical city K'un-Lun. He's supposed to do that partly through the use of martial arts — except, if you believe what you see on this show, he's really bad at them, so I guess the city is doomed. Plus, he's not a very likable guy, and the show is blander than bland. Skip it if you can.
Credit: Netflix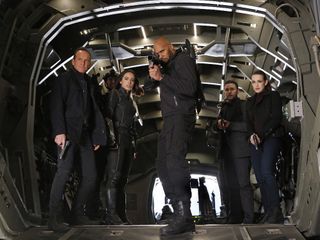 Agents of S.H.I.E.L.D.
It's not that Agents of S.H.I.E.L.D. is bad; it's just not especially good. It kicked off the TV side of the MCU, so if nothing else, we can thank the team behind it for that. One of the problems with bringing S.H.I.E.L.D. — which has the potential to be a powerhouse — to the small screen is that the showrunners have to drag out storylines over a whole season. Similar stories would take about 2 hours to wrap up in an MCU film, and sometimes it shows. But there are a few interesting twists, and the performances can be pretty good — so I still say it's worth checking out the show.
Credit: Eric McCandless/ABC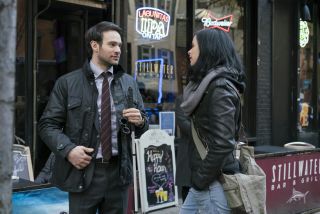 The Defenders
A lot of people would probably swap S.H.I.E.L.D. for The Defenders, and I get it. At first, The Defenders seemed like the Avengers of the TV world, bringing together Daredevil, Jessica Jones, Luke Cage and Iron Fist in what could have been a thrilling adventure. But it had some missteps, especially involving Iron Fist and villainous ninjas The Hand. The show was also a little boring, and even confusing at times. But some of the character interactions were excellent, so I nudged it a little higher up on the list. It's a good choice if you want a little more time with any of the Netflix Marvel heroes.
Credit: Netflix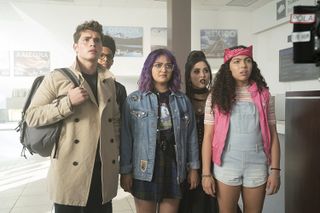 Runaways
A fairly new installment in the MCU, Runaways is Marvel's first Hulu-exclusive offering, and it's proved that it was worth the gamble. Unlike the rest of the choices on this list, Runaways follows a group of teenagers rather than adults, making it a fun option for younger viewers. The teens work together against their — spoiler alert! — villainous parents, all while discovering that they might have special abilities themselves. There are already 10 episodes, and Hulu has renewed the show, so this might be a good time to give it a shot.
Credit: Greg Lewis/Hulu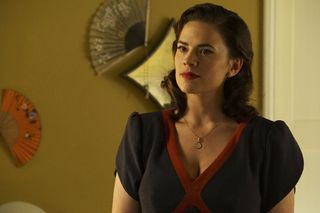 Agent Carter
Listen, I love Peggy Carter. I love her so much, I dressed up as her for Halloween one year. And her inclusion in the Captain America movies added something very special to the films. The two seasons we got of Agent Carter were a lot of fun, and Hayley Atwell is an absolute treasure as the title character. But the second season made a big change, with which a lot of viewers were apparently not on board, and the ratings dropped, leading to a heartbreaking cancellation. But hey, that means it won't take you too long to watch the whole thing.
Credit: Patrick Wymore/ABC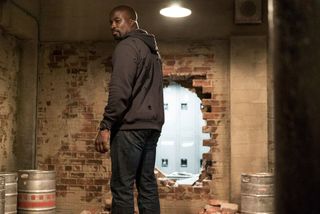 Luke Cage
For the most part, Luke Cage is a smart and interesting series from Netflix. And before Black Panthercame along, the title character was one of the best-known black Marvel heroes for modern audiences. The music is good, the acting is good, and the show is not afraid to get a little deep and aware of its cultural significance. But the second half of the first season stumbled a little, and we don't yet know what tone the writers will go for in the second season. But the vast majority of the current season is absolutely worth your time.
Credit: Netflix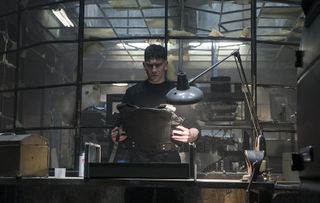 The Punisher
Here's another very recent installment in the TV corner of the MCU. On the surface, The Punisher follows Frank Castle, a former soldier turned vigilante with a knack for crime fighting. But the show is really so much more than that. Jon Bernthal is a revelation as the main character, leading us through every tortured moment of his existence and every violent action sequence that the Netflix series has to offer. It's very well done, and my only complaint is the same problem I have with most Netflix MCU series: Sometimes, you just don't need a full 13 episodes to tell the story.
Credit: Netflix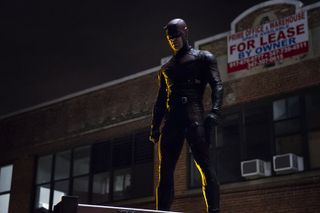 Daredevil
If the "best" show on this list could be a tie, Daredevil would be one of the entries. Daredevil is excellent; there's no doubt about it. Charlie Cox is pitch-perfect as Matt Murdock/Daredevil — blind lawyer by day, protector of Hell's Kitchen by night. Every character is intriguing, and the bad guys are incredible. Plus, Daredevil's "secret identity" issue adds a level of danger to everything that could have gotten corny but never quite did in its first two seasons. The second season wasn't as strong as the first, but it's not bad TV by a long shot.
Credit: Netflix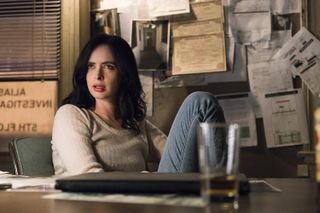 Jessica Jones
Whether you peg Jessica Jones or Daredevil as the best Marvel TV series might come down to which character you like more. I think Jessica Jones is one of the best characters — not to mention one of the most interesting female TV characters — I've seen in a long time. Krysten Ritter absolutely owns her role as Jones, and if David Tennant's turn as the villainous Kilgrave doesn't give you chills, you might not be human. The writing is almost perfect, but it remains to be seen whether the sophomore season can be as intense as the first.
Credit: Netflix