Disney Plus boasts a gigantic library of classic movies, hit Marvel movies TV shows, and originals. But a new Disney Plus price hike is making it even more expensive this fall. Unless, that is, you're willing to consider Disney Plus with ads.
Its enormous catalog has been the key to its success and popularity and a reason why it's one of the best streaming services, as we note in our Disney Plus review. But the biggest questions surrounding Disney Plus often rotate around a one word question: "when?"
Most of the chatter is about upcoming Disney movies and shows, including The Mandalorian season 4, and bigger upcoming titles such as Fantastic Four, The Little Mermaid, a new live-action Snow White and Echo. We're keeping track of the best Disney Plus movies, too.
The service streams most of the Marvel movies in order, as we're still waiting on the Spider-Man movies and that one Hulk movie. Not only that, some of the Marvel movies that are already in the library got "bigger" thanks to a new feature called IMAX Enhanced. Plus, there's also the ability to soar through Skywalker saga and see the Star Wars movies in order.
There's also the Disney Plus Star channel, available everywhere but the U.S. — and making Disney Plus more complete with content from Hulu and elsewhere. This means you'll need to learn how to manage Disney Plus parental controls, because a lot of the new stuff isn't for younger audiences.
So, welcome to our guide to everything you need to know about Disney Plus. We're constantly updating this page with details about pricing, deals, supported devices and release dates.
Latest Disney Plus news
Disney Plus cheat sheet
Price: Disney Plus is be available in a $7.99 per month ad-supported version and a $10.99 per month ad-free version.
Price hike: The ad-free tier goes up to $13.99 per month in October 2023.
Bundles: Disney Plus, Hulu and ESPN Plus are bundled together in at varying prices. Existing customers will start paying $14.99, an increase of $1, with overall savings of around $14 — basically half off.
Supported Devices: Roku, Amazon Fire, Chromecast, PS4, Xbox One, iPhone, iPad, Apple TV, Android and Chromebooks.
App download links: The Disney Plus apps are available on a wide range of devices.
Key shows and movies: Loki's first episode set a record for Disney Plus, and preceding that, Mandalorian was (by far) the most popular Disney Plus show for a while.
What's next: Ahsoka (Aug. 23), Loki season 2 (Oct. 6), Echo (Nov. 29)
IMAX Enhanced: 13 Marvel films can be viewed in the IMAX Expanded Aspect Ratio, so you can see more movie on your screen.
How to sign up for Disney Plus
Disney Plus is now available for all, around the world, and you can sign up here. Check out our guide for how to use Disney Plus to take full advantage.
And while the regular Disney Plus free trial is over, other options can be found.
The streaming service, which boasts a library of thousands of movies and shows made by Disney, Pixar, Marvel, Star Wars, National Geographic and 20th Century Fox.
Frustrated? Call Disney Plus customer service for help. Cord-cutters in the United States might want to check out the details below on the ESPN Plus and Hulu bundles. The latter is especially important for watching series like The Handmaid's Tale, the new High Fidelity series and Rick and Morty — the kind of not-exactly family-friendly content that Disney Plus is primarily comprised of.
Either way, Disney Plus features a mix of classic titles (Cinderella, Toy Story, Star wars) and new programs developed exclusively for Disney Plus (The Mandalorian, High School Musical: The Musical).
Disney Plus price and bundles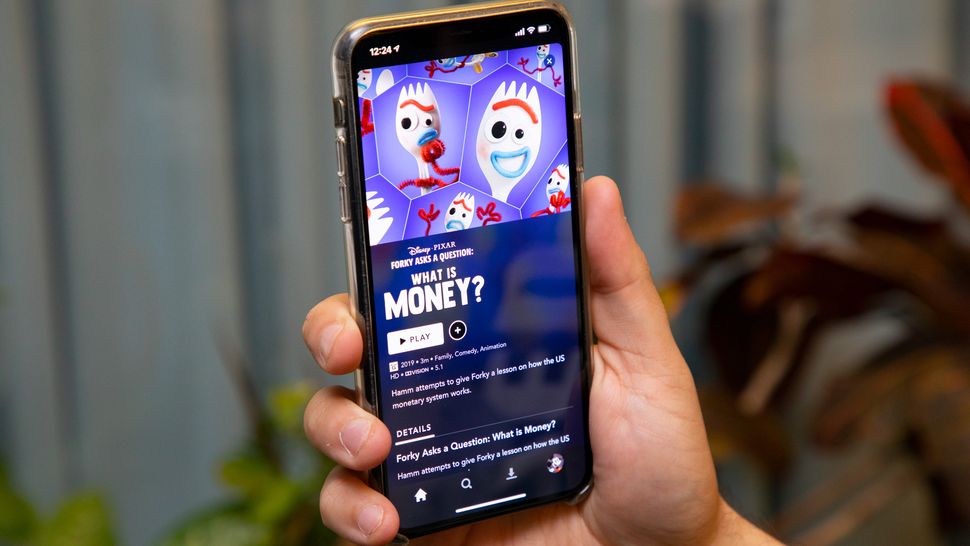 Disney Plus is about to go up in price again. In December 2022, the ad-free version went up by $3, to $10.99 per month. The next hike hits in October 2023, going up by another $3, to $13.99.
The ad-supported version keeps the current $7.99 per month pricing.
We also have UK pricing: Disney Plus standard with ads will cost £4.99 per month, with a 1080p Standard tier that costs £7.99 per month and a new 4K tier that costs £10.99 per month.
Annually, ad-free Disney Plus costs $139.99 in the U.S., and the U.K. will pay £79.90 per year for the 1080p tier and £109.90 per year for the 4K tier. If that's not enough savings, we're tracking the best Disney Plus deals.
Disney Plus international pricing
Canada: $11.99CAD per month (or $119.99 per year)
New Zealand: $12.99NZ per month (or $129.99 per year)
Australia: $11.99AUD per month (or $119.99 per year)
New Zealand: $12.99NZD per month (or $129.99 per year)
United Kingdom: £7.99 per month (or £79.90 per year)
Hulu viewers should consider the Disney Plus, Hulu and ESPN Plus bundles, which start at $14.99 costs $13.99 and saves you about $12.
The Disney Plus pricing is pretty competitive, and but only slightly cheaper than the $15.49 "Standard" Netflix package most people get.
Apple TV Plus is even cheaper, at $6.99 per month, but has much less content. Disney CEO Bob Iger defended his service's higher price, arguing that Disney Plus' unique mix of originals and the incomparable Disney library makes the service stand out, even in front of more affordable services. Check out our Disney Plus vs Apple TV Plus face-off guide for more details.
Disney Plus shows
Disney Plus may have a huge film library, but its biggest victories have been in new shows. Unfortunately, that track record is mixed. We liked Ms. Marvel, Andor and She-Hulk, but Obi-Wan Kenobi was a slow starter and The Mandalorian season 3 was a dud.
Loki season 2 is also coming in 2023, as are Ahsoka and Echo. Be sure to check out our picks for the best Disney Plus shows.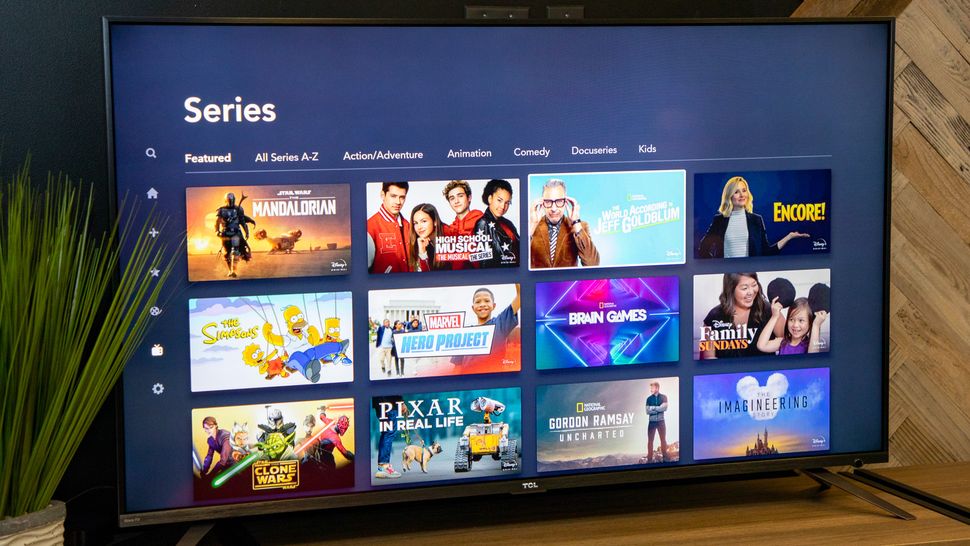 Classic shows already on Disney Plus include Disney Channel faves as well as shows produced by 20th Century Fox, like the entire series of The Simpsons.
Originally, Disney Plus was led by the breakout hit The Mandalorian (Baby Yoda, we love you). Other originals include High School Musical: The Musical: The Series, Encore and Diary of a Future President.
Disney Plus movies
Disney's vault also offers the big mix of animated films. Those include classics like Little Mermaid, Aladdin and Beauty and the Beast. There are also newer hits like Frozen and Frozen 2, as well as Pixar favorites like Finding Dory and Toy Story 4.
Since Disney owns Lucasfilm, Disney Plus is home to Star Wars films, including the original trilogy, the prequel trilogy and the sequel films. Yes, The Rise of Skywalker is there too, now.
And Disney also owns Marvel, so you can stream Avengers: Endgame, Black Panther, Captain Marvel and most of the other MCU movies (some are still on other streaming services, due to previous licensing deals).
But while Disney Plus is great for kids and families, adult-oriented content is lacking. For instance, for Valentine's Day, Disney Plus had a sad collection of romantic movies for grown-ups.
Be sure to check out our picks for the best Disney Plus movies.
Disney Plus review and recommendations
In our Disney Plus review, we gave the service positive marks, naming it one of the best streaming services yet, especially for families. The early hiccups of streaming issues have subsided, and Disney Plus' elegant animated interface continues to charm us.
It doesn't hurt that Disney throws in included 4K Ultra HD resolution and family sharing (up to four devices). Plus, its $7.99 price is hard to argue with, especially now that Disney keeps adding new movies and shows.
Disney Plus streaming devices and apps
Disney Plus is available on desktop browsers on Mac and PC. The Disney Plus app is also available on the best streaming devices. Plus, Disney Plus added SharePlay for iPhone and other Apple devices too!
iPhones and iPads
Android phones and tablets
Apple TV
Android TV
Fire TV
Fire tablets
Roku
Chromecast
Chromebook
Microsoft Xbox One
PS4
Smart TVs (LG WebOS, Samsung Tizen, Android TV, Vizio SmartCast, Roku TV)
Marvel movies and TV on Disney Plus
The Disney Plus Marvel lineup has assembled, and it's almost complete. After launching with 16 titles, including Tom's Guide favorite: Captain America: The Winter Soldier, Disney Plus got Thor: Ragnarok later, and then acquired Black Panther, after its Netflix contract expired.
All that's left is the Spider-Man movies (which are trickling in Sony and Disney Plus deal) and The Incredible Hulk ... which Marvel Studios basically ignores because it stars Edward Norton and not Mark Ruffalo.
Want to stream them all in chronological or release order? Check out out guide on how to watch the Marvel movies in order.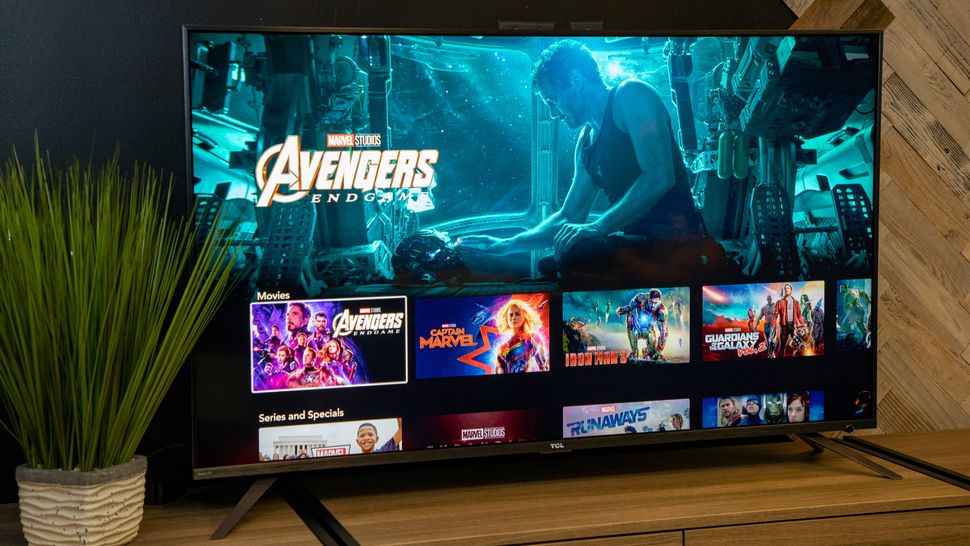 Star Wars movies and shows on Disney Plus
All of the Star Wars films are on Disney Plus. That means on top of the whole Skywalker Saga (Episodes I through IX), Rogue One and Solo are both there too.
Here's how to watch the Star Wars movies in order on Disney Plus.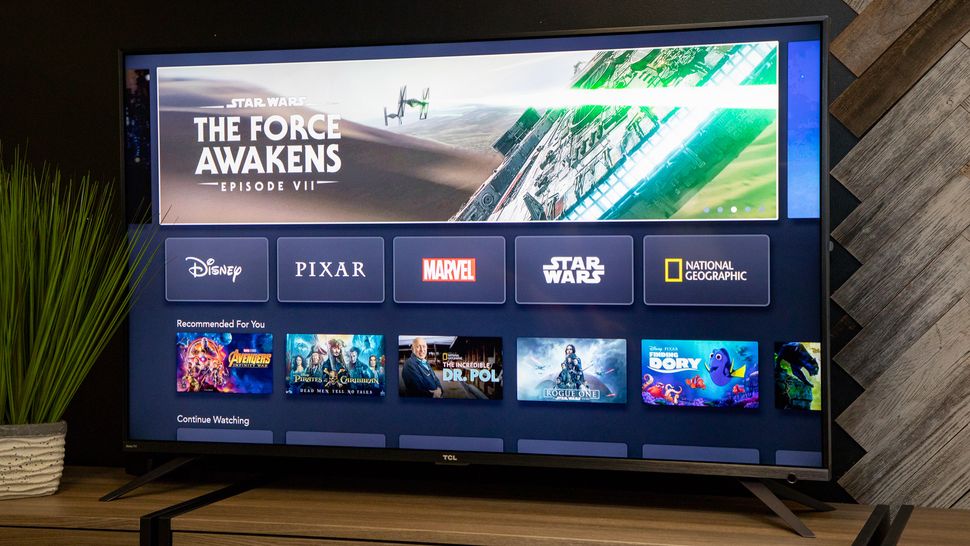 Up next, Rosario Dawson will reprise her role of Ahsoka Tano in the Disney show bearing the same name, on Disney Plus.
Disney Plus 4K HDR and downloads
You don't need to concern yourself with spending more to get a more-complete version of Disney Plus. Unlike on Netflix (where you need to spend an extra $5 per month to move from 1080p to 4K), Disney Plus includes Ultra HD streaming and 4 simultaneous streams at its standard price.
Disney Plus also lets you download all of its shows and movies to its apps.