It's time to watch the Djokovic vs Sinner live stream at Wimbledon!
Novak Djokovic continues his march towards a ninth Wimbledon final but faces a stern challenge in Friday's last-four clash against rising star Jannik Sinner. The Italian has impressed with his huge serve and powerful groundstrokes and has looked a real threat on the fast grass courts at SW19.
While Sinner has reached a semi-final of a Slam for the first time, it's just another day at the office for Djokovic who is looking to match Roger Federer's Open-era record of eight Wimbledon titles. Make sure you don't miss the Djokovic vs Sinner live stream today.
Wimbledon is airing for FREE in some countries. But don't worry if you're on holiday while it's on because you can watch Djokovic vs Sinner live streams from anywhere with a VPN.
Djokovic vs Sinner live streams: TV schedule, dates
On paper, it seems like there should only be one winner on Friday when Djokovic contests his 46th major semi-final – equalling Roger Federer's all-time men's record. The 36-year-old has recorded 33 consecutive victories at the All England Club and has not lost a completed match at SW19 since 2016.
The Serbian did drop a set in the quarter-final as he defeated Andrey Rublev 4-6 6-1 6-4 6-3 but has looked virtually unstoppable as he attempts to match Margaret Court's record of 24 Grand Slam singles titles.
However, 21-year-old Sinner proved that he could be a threat when in last year's Wimbledon quarter-final he took the first two sets against Djokovic before eventually succumbing to defeat. The Italian has certainly improved in the last 12 months and has now reached his first-ever Grand Slam semi-final courtesy of an impressive 6-4 3-6 6-2 6-2 win over Russia's Roman Safiullin.
Sinner has improved physically and mentally over the last year, while the addition to his team of Australian Darren Cahill – who coached Lleyton Hewitt, Simona Halep, and Andre Agassi – has added much-needed steel and knowledge. He's yet to face a seed at Wimbledon this year but has looked full of confidence and will look to attack behind his ferocious serve.
Djokovic has won his two previous meetings against Sinner and will look to impose his will early in the match. One of the all-time great returners of serve, he remains the firm favourite and is determined to add another trophy to his collection. "They want to get a scalp, they want to get a win. But it ain't happening," he said after his win over Rublev.
Make sure to catch all the Wimbledon action by tuning into a Djokovic vs Sinner live stream. Scroll down for details.
FREE Djokovic vs Sinner live streams
How to watch Djokovic vs Sinner live streams for FREE in 2023
If you're lucky enough to live in the U.K. then you can look forward to a FREE Djokovic vs Sinner live stream in 2023.
That's because the free-to-air BBC and BBC iPlayer has the rights to the action and will be showing wall-to-wall coverage of Wimbledon 2023.
But what if you're usually based in the U.K. but aren't at home for a particular Wimbledon live stream? Maybe you're on holiday and don't want to spend money on pay TV in another country when you'd usually be able to watch for free at home?
Don't worry — you can watch it via a VPN instead. We'll show you how to do that below.
Djokovic vs Sinner live streams around the world
How to watch the 2023 Djokovic vs Sinner live streams from anywhere with a VPN
A VPN, or virtual private network, makes it look as if you're surfing the web from your home country, rather than the one you're in. That means you can access the streaming services you already pay for, from anywhere on Earth. Or anywhere that has an internet connection, at least.
For instance, a Brit who's currently in the U.S. could watch Wimbledon – including the Djokovic vs Sinner live stream – on BBC iPlayer, even though they're not in the U.K.
They're totally legal, inexpensive, and easy to use. We've tested lots of the best VPN services and our favorite right now is ExpressVPN. It's fast, works on loads of devices, and even offers a 30-day money-back guarantee.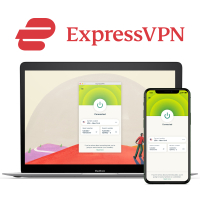 Safety, speed, and simplicity combine to make ExpressVPN our favorite VPN service. It's also compatible with loads of devices and there's a 30-day money-back guarantee if you want to try it out.
Using a VPN is incredibly simple.
1. Install the VPN of your choice. As we've said, ExpressVPN is our favorite.
2. Choose the location you wish to connect to in the VPN app. For instance if you're in the U.S. and want to view a U.K. service, you'd select U.K. from the list.
3. Sit back and enjoy the action. Head to BBC iPlayer and watch the Djokovic vs Sinner live stream.
How to watch Djokovic vs Sinner live streams in the US

Tennis fans in the U.S. will want ESPN to catch the Wimbledon live streams, including the semi-final clash featuring Novak Djokovic and Jannik Sinner.
The cable service will have extensive coverage from the All England Lawn Tennis Club on ESPN, ESPN2, and the ESPN Plus streaming service, while ABC will also broadcast some live matches. In total, there'll be 1,500 hours of action across all 18 courts, plus highlights and more.
ESPN is available through most cable packages as well as some of the best cable TV alternatives, including Sling TV, Fubo.TV, YouTube TV, and Hulu with Live TV.
Our pick of these would be Sling TV. The Sling Orange package costs just $40 per month and comes with more than 30 channels including ESPN. Plus, right now Sling is offering new subscribers a $20 discount for the first month.
Tennis Channel is available on both Sling TV (with the Sport Extra add-on) and Fubo.
Fubo costs $75 per month for 166 channels and includes ESPN and the Tennis Channel. It also offers a 7-day free trial.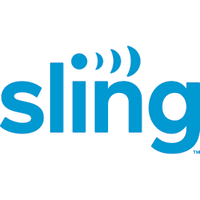 Sling TV offers two packages, starting at $40 a month. The Sling Orange option comes with 30-plus channels, including ESPN. Sling Blue ($45 a month) has the Tennis Channel if you add Sports Extra for $11/month more. Either way, Sling is currently offering a tempting discount on your first month.

If you love sports, you might want to check out Fubo. Prices start from $75 a month, which includes dozens of sports channels such as ESPN and the Tennis Channel. Better still, new users get a 7-day free trial.
If you already use those services but aren't in the U.S. right now, you can watch Wimbledon live streams by using a VPN such as ExpressVPN. And if, for whatever reason, you can't get it working, do remember that you have the comfort of a 30-day money-back guarantee with ExpressVPN.
How to watch the 2023 Djokovic vs Sinner live streams in the UK

British tennis lovers also have a couple of options to watch the 2023 Wimbledon live streams. For starters, Djokovic vs Sinner, along with the rest of the tournament, will air for FREE on BBC and BBC iPlayer.
There'll be comprehensive coverage every day, with host Clare Balding ably supported by Tim Henman, John McEnroe, Martina Navratilova, Billie Jean King, Pat Cash, and other former stars.
As well as airing on BBC, Wimbledon highlights will be shown each night on Discovery Plus and Eurosport. Both BBC and Discovery Plus/Eurosport will show the men's and women's finals.
Going on holiday this week or next? Sign up to ExpressVPN or another VPN service and you'll be able to use the services you already subscribe to.
How to watch the Djokovic vs Sinner live streams in Canada

Canadians can get all the Wimbledon action on TSN (in English) or RSN (in French), as part of a cable TV package. If you've cut the cord, you can currently try out the brand-new TSN Plus streaming service for free.
Or you can sign up for TSN or RDS streaming accounts for $19.99 (CAD) a month or $199.90 per year.
Not at home right now? Use ExpressVPN or another VPN service to trick your device into thinking you're still in Canada.
How to watch the Djokovic vs Sinner live streams in Australia

Aussies can watch the 2023 Wimbledon live streams on Channel Nine, which means the big games such as Djokovic vs Sinner will also air on the on-demand service 9Now.
That's great news wherever you are, because 9Now is available for free if an Australian postcode. Aussies who aren't in the country right now will simply need to sign up to a VPN such as ExpressVPN in order to watch all the action as if they were back home.
However, 9Now won't have every single match — so to watch it all, ad-free and in up to 4K resolution, you'll need a subscription to Stan Sport.
Stan costs a very reasonable $20 AUD per month ($10 for a standard subscription and $10 for the Sport add-on). A 30-day FREE trial gives you a taste of the platform — and the good news is that the Sport add-on also has a 7-day FREE trial.
More from Tom's Guide