There are lots of excellent Prime Day deals we recommend grabbing at Amazon today – but mattresses aren't among them. That isn't to say there aren't any Prime Day mattress deals in the sale (there are a few, and we've rounded up the best of them on this page). But are they the best mattress deals of the year? No. Are they the best mattress deals today? Also no. And is Amazon the best place to buy a mattress anyway? Broadly speaking, no again.
If you're looking to buy a new mattress, we recommend buying directly from the manufacturer itself. There are a number of reasons why you shouldn't buy a mattress from Amazon in the Prime Day sales. For starters, you might not be eligible for the full risk-free trial period, refund and warranty associated with the mattress. And in many cases, the likes of Nectar, Tempur-Pedic and others will be running the same discount, anyway – quite a few of our best mattress brands are running their own rival events this year (read about them in our Prime Day-alternative mattress deals guide).
Now let's take a closer look at why Amazon isn't the best place for mattress deals on Prime Day.
Today's best Prime Day mattress deals
Generally speaking, where Amazon shines (loosely speaking) is with cheap mattresses from obscure brands (head to our best Amazon mattress guide for proof). These are so low-priced that they tend not to attract further discount for Prime Day, and that is the case this year.
Of this year's actual Prime Day discounts, the only ones we'd actually recommend are these Casper mattress deals:
If you're not sure you need a whole new mattress, there are also some surprisingly strong Prime Day mattress topper deals.
5 brilliant mattress deals we'd buy now instead
Want to know the mattress deals we're really excited about? These ones. Some brands have massively extended their 4th of July deal, while others are doing a Prime Day-rival mattress deal. Either way, there are plenty of great offers to choose from.
Some of the deals we've highlighted here aren't available on Amazon, period. (Why would they be? Mattress companies want you to buy from them, not Amazon.) And some of them are, but why would you risk confusion over the trial and warranty for no extra gain? Either way, all the offers below are best-in-class. These are the mattress deals we're most excited by this Prime Day...
Why you shouldn't buy a mattress from Amazon
Most leading mattress companies don't want to sell their mattresses at Amazon. They have to give the retailer a cut, and it's an extra logistical challenge to have a third-party sell stock of a product that now tends to comes with extended return periods and warranties (which the manufacturer is responsible for). Here's why we wouldn't buy a mattress from Amazon...
1. Amazon's returns policy is confusing
Any item that's eligible for Amazon Prime, or sold and shipped via Amazon – rather than a third-party seller – is subject to Amazon's return policies, not those of the manufacturer. So why does this matter?
Well, firstly, Amazon's return policy isn't as generous as those offered by many manufacturers; and secondly, it's confusing. On the Amazon.com Return Policy page, the retailer says:
You can request a return or refund for any reason within 100 days of receipt of shipment.
We accept the return of mattresses that are unopened and in their original packaging.
Unboxed, expanded, and full size mattresses are not returnable, but are eligible for a refund.
Contact the manufacturer directly for product registration and warranty-related information.
According to this, if you've unboxed and expanded your mattress, Amazon will refund you – but won't accept the return. You need to sleep on a mattress to know whether it's right, though. That's why all the best mattress brands offer at least a 100-day risk-free sleep trial and free returns within that time.
We spoke to an Amazon.com representative [for clarity, this conversation took place in 2021] to confirm the retailer's mattress return policy, using the Nectar mattress as an example, and, confusingly, they gave us different information again. We were told the item has a return window of 30 days from the date of purchase, and that a "returnless refund isn't available". That's an adequate policy, but it differs from the official information on the site and doesn't instill confidence.
A word on mattress returns: many sleep trials require you to have slept on the mattress for at least 21 days before returning it. That's because it can take up to three weeks for your body to adjust to a new mattress, particularly if your old mattress was giving substandard support.
Amazon's 30-day return window does, therefore, give you enough time to decide whether a mattress really is right or wrong for you – but it isn't anywhere near as good as the 100-night trial offered by most leading mattress brands. (And in the case of Nectar, falls well short of the 365-night refund and return window.)
2. Sleep trial and warranty
Speaking of those sleep trials, many are still promoted on the Amazon mattress listings – but are they still valid? What if you bought a Nectar mattress and decided it wasn't right after six months? That would fall outside Amazon's 30-day returns policy, but within Nectar's 365-night version…
According to Amazon, the sleep trial is provided by the manufacturer – ditto the warranty – so both will be honored, but you need to contact them (not Amazon). Crucially, you'll need to register the mattress on the manufacturer's database after buying it for the sleep trial and warranty to be honored.
There are a number of complaints in Amazon's mattress listings from customers claiming to have been told by the manufacturer that their sleep trial and warranty won't be honored on Amazon purchases. So if you do buy through Amazon, register your mattress with the manufacturer as soon as you can. And honestly? For this reason alone we'd skip the hassle and buy directly from the manufacturer.
3. Amazon's mattress deals aren't usually better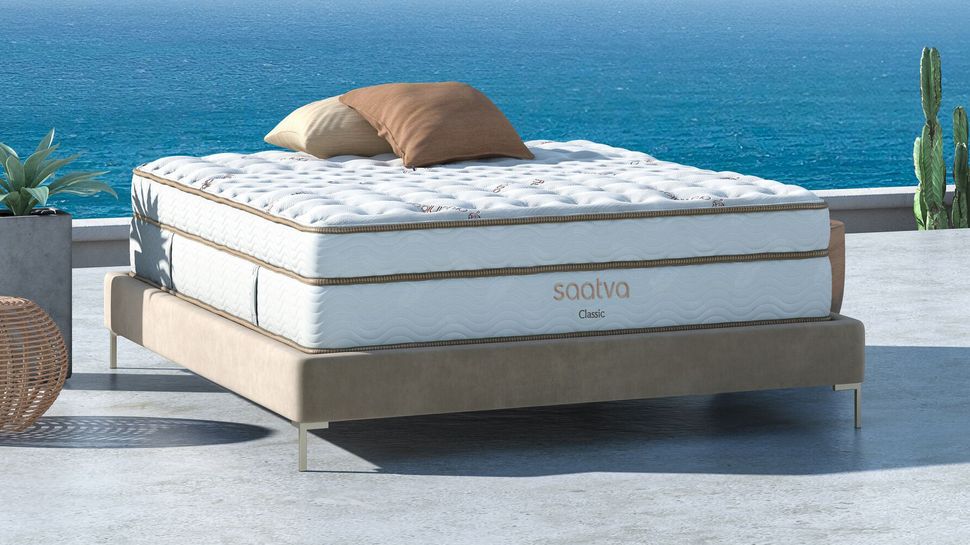 Amazon doesn't have a vast selection of Prime Day deals on mattresses – and it has even fewer exclusive offers on the site. This is particularly true of mid and higher-range mattresses: you can nearly always get the same offer directly from the manufacturer, where you're also guaranteed to be eligible for the full trial period, refund and warranty. So for better mattress deal choice, and better benefits, we'd recommend buying a mattress directly from a manufacturer.
As mentioned, there are a few exceptions. Prime Day is good for budget mattresses, which rarely offer the same additional benefits in terms of risk-free sleep trials and extended warranties anyway. Cheap boxed Amazon mattresses under $400 are great if you need a stopgap bed, but they won't fulfill all your mattress dreams.
If you're buying a mattress through Amazon today though, just make sure you register it with the manufacturer as soon as you can to activate the sleep trial and register your warrantee.