It's official: Prime Day 2022 will take place in July. Amazon confirmed the Prime Day 2022 date during its last earnings call. The e-comm giant said its retail holiday will return to over 20 participating countries. That's still a few weeks out, but it's never too early to prepare for Amazon's two-day sales-a-thon. After all, Prime Day deals tend to be among the retailer's best sales of the year, undercut only by Black Friday.
That said, this year Prime Day will be different. Inflation and stock shortages are causing households to tighten their budgets and overall spending. So we're going to be extra critical about the Prime Day deals we highlight. We'll cross check prices, look at competing retailers, and make it a point to highlight products we've reviewed or highly recommend.
In terms of what to expect — we predict Amazon will offer massive discounts on all things Amazon related. Fire TV Sticks, Fire tablets, Fire TVs, and Amazon's entire lineup of smart devices will see their lowest prices of the year.
There's even a high chance we may see PS5 restock during Prime Day 2022. Although Sony's console is still hard to find, Amazon has offered Prime member only restocks in the past. Below is our guide to what you can expect from Prime Day deals 2022 along with some of our favorite sales from last year.
Are Memorial Day deals better than Prime Day deals?
Memorial Day sales are finally here. While both Memorial Day and Prime Day will bring about excellent sales, Memorial Day might prove to be the better holiday. That's because Prime Day will once again focus on Amazon's own catalog of devices. This includes everything from Echo speakers to 4K Fire TVs. By comparison, every retailer will offer sitewide discounts on Memorial Day, giving shoppers a wider variety of sales to choose from.
When is Prime Day 2022?
We still don't know when is Prime Day. However, Amazon has confirmed that the retail holiday will be held in July this year. "Our annual Prime Day event will return this July in more than 20 countries. Prime Day will once again celebrate Prime members by offering incredible savings on products from national brands and small businesses across every category," said an Amazon spokesperson during the company's last earnings call. Last year Prime Day ran from June 21 through June 22. We expect to hear an exact date as we get closer to July.
What is Amazon Prime Day 2022?
Prime Day is a 48-hour retail holiday designed for Prime members. Amazon Prime Day originally started in July of 2015 as a way to celebrate Amazon's 20th anniversary. For 24 hours, Amazon slashed the price of hundreds of items on its site. The event was a hit and since then Amazon Prime Day has grown into a massive retail holiday.
Today, Prime Day deals include discounts on everything from the Echo Dot to Nike sneakers. It's become a massive juggernaut for Amazon and we predict it'll be just as strong in 2022 as it has been in previous years.
Prime Day is a 2-day retail holiday for Prime members only
Prime Day 2022 will be celebrated multiple countries
Some of the best Prime Day deals will focus on Amazon hardware
Prime Day vs. Walmart Plus Weekend
We're used to seeing Prime Day like events from Amazon's biggest competitors. However, this year one competitor is taking things a little further than usual. Walmart has announced Walmart Plus Weekend — a 4-day sales event for Walmart Plus members only. This is the first exclusive sales event we've seen from Walmart during the summer. The deals will begin on Thursday, June 2 and last through Sunday, June 5. Kicking off the event will be a Walmart PS5 restock. Walmart's event will focus on a broad range of sales, whereas Prime Day deals are more Amazon hardware focused. Stay tuned for more info as we get closer to Walmart's Prime Day alternative.
Where is Prime Day celebrated
The first Amazon Prime Day was celebrated in 9 countries including the U.S., UK, Spain, Japan, Italy, Germany, France, Canada, and Austria. Amazon Prime Day has since expanded in popularity. Last year, Prime deals were held in 18 countries including the United States, United Kingdom, United Arab Emirates, Spain, Singapore, Netherlands, Mexico, Luxembourg, Japan, Italy, India, Germany, Austria, France, China, Canada, Belgium, and Australia.
How long do Prime day deals last?
Prime Day 2022 is expected to last 48 hours as it did last year. However, Prime Day deals tend to sell out fast. Lightning deals, for example, can sell out in minutes. Our advice is that if you spot a deal you like, buy it on the spot. (After price checking other retailers, of course). In the case that you miss a deal, you can always check Amazon competitors like Walmart and Best Buy who will likely be price matching Amazon and offering the same or similar deals.
Amazon Prime Day Whole Foods deals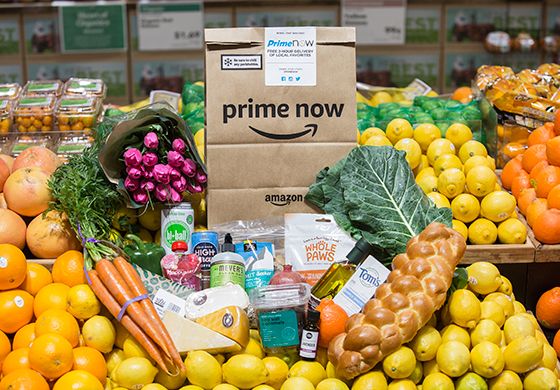 Amazon-owned organic grocer Whole Foods plays a huge role on Prime Day. In fact, one of our favorite Amazon Prime Day deals comes from Whole Foods. For the past three years, Amazon has given Prime members who shop at Whole Foods a $10 Amazon credit that can be used on Amazon Prime Day. Unfortunately, that deal is not available this year.
Other Prime Day deals with Whole Foods include discounts on seafood, meat, organic produce, and more. Even if you're not a fan of Whole Foods, it's worth shopping there in the lead up to Prime Day (and during Prime Day) for the savings.
Single-serve mochi (BOGO)
Beef rib steaks for $11.99/lb.
Chilean sea bass for 25% off
Reusable water bottles for 30% off
How to prepare for Amazon Prime Day 2022
If you you're not a Prime member, you can't participate in Prime Day. However, what you can do is sign up for a free Prime membership

(opens in new tab)

. The free trial lasts 30 days, which is more than enough time to take advantage of Amazon's sales. That said, you'll want to plan your free trial so it falls during Prime Day 2021.
Prime Day 2022 is bound to be a record-breaking day(s) for Amazon. That means some shipments may fall through the cracks. Here's what to do in case you wind up with an Amazon Prime late delivery.
Plan on cancelling your Prime membership? Check out our guide on how to cancel Amazon Prime.
Don't buy any Amazon devices just yet. Prime Day deals tend to focus on Amazon gear (e.g. Echo Dot, Kindle Paperwhite). Wait till Prime Day when these devices see their lowest price of the year.
Alexa and Prime Day deal alerts
Alexa shopping has been around for quite some time. During Prime Day, Alexa can even tell you of the day's best deals. However, a new feature lets Amazon's digital assistant notify Prime members of upcoming deals on products they wish to track. You'll need to have a newer generation Echo smart speaker or smart display to use this perk. Nevertheless, it could be a cool perk for existing Prime members during Prime Day. Here's how to have Alexa notify you of upcoming deals.
Where to find alternative Prime Day deals
Over the past years, retailers like Walmart, Best Buy, and Target have held anti Prime Day deals of their own. Best Buy deals have been especially aggressive with its alternative Prime Day deals — oftentimes undercutting Amazon in certain categories like 4K TVs and smart home devices. Meanwhile, Walmart deals are also known for undercutting Amazon with their anti Prime Day deals. We'll bring you the best alternative Prime Day deals during Amazon Prime Day and post Prime Day.
Tips for finding the best Prime Day deals
Price check everything: Our number one rule when shopping on Prime Day is to price check what you're about to buy. Price checking on Prime Day is quite easy. We're big fans of CamelCamelCamel, a website that price checks millions of items sold on Amazon. The website tracks price lows, so if the item you're looking at was cheaper in March, you'll be able to see the price difference. There's even a Chrome extension called Camelizer, which you can install and click on anytime you want to look at the price history of a product.
Keep in mind that there might be some items CamelCamelCamel doesn't track. In those instances, we use Shopsavvy. They won't tell you the price history of an item, but they'll tell you if a competing retailer offers a better price.
Don't limit yourself to Amazon: That leads us to our second point: Prime Day is a faux retail holiday designed to promote Amazon devices and services. However, just like you wouldn't buy your entire wardrobe from one designer, you shouldn't do all of your Prime Day shopping at Amazon. Walmart, Target, and Best Buy are just a handful of competitors planning "Prime Day" sales of their own.
And based on what we saw from these retailers last year, we expect them to once again offer very competitive sales throughout the duration of Prime Day. Bottom line: Amazon doesn't always offer the best prices.
Take advantage of free credits: Amazon really wants you to spend money on Prime Day. However, if there aren't any items you want to buy or if you're just really trying to stick to your budget, there are some pretty amazing Prime Day deals you can get right now. We like these deals because after spending $10, you'll get a $10 Amazon credit in exchange.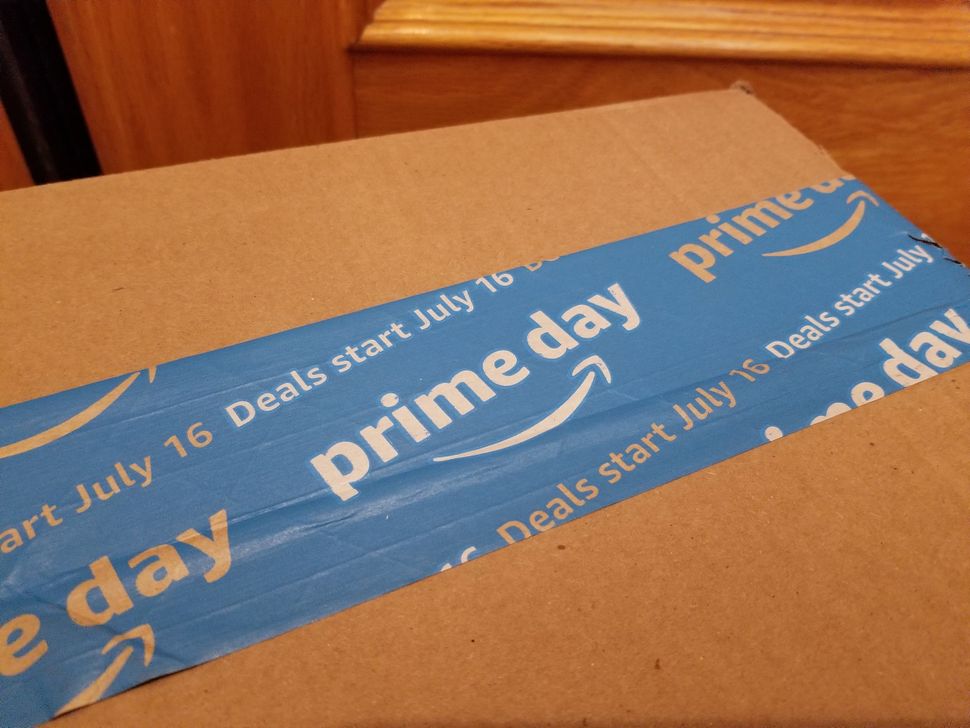 Avoid buying junk: The pandemic completely changed how we shop. Clorox Wipes, for instance, were more popular than swimsuits last summer. Meanwhile, Lysol Spray is still high in demand and sells out fast. That means Amazon and a lot of its 3rd party sellers are sitting on a stockpile of unsold items. As a result, this Prime Day you can expect to see a fire sale on a range of off-season items and apparel. Sure, prices will be low, but if you survived the past few months without it, chances are you don't really need it.
Watch out for shady reviews: In addition to fake deals, shoppers should always keep an eye out for fake reviews. Although Amazon has removed many bogus reviews from its website, there are so many that it's become near-impossible for Amazon to keep up. That's why we're fans of Fakespot. The site's engine can analyze the quality of reviews on any Amazon page and churn out a letter grade indicating whether the product has mostly fake or real reviews. ReviewMeta is a similar site that looks for suspicious terminology or repeated phrases in reviews before offering a failing or passing grade.
Don't be afraid of refurbs: Prime Day deals typically don't highlight deals on refurbished items. However, if you're looking to save the most possible a refurbished item may be the best route to go. Amazon tends to offer solid refurbished Apple Watch deals and the retailer also has an Amazon Warehouse website (opens in new tab) where it lists deals on pre-owned, used, and open-box items.
What is the Amazon Prime Day Show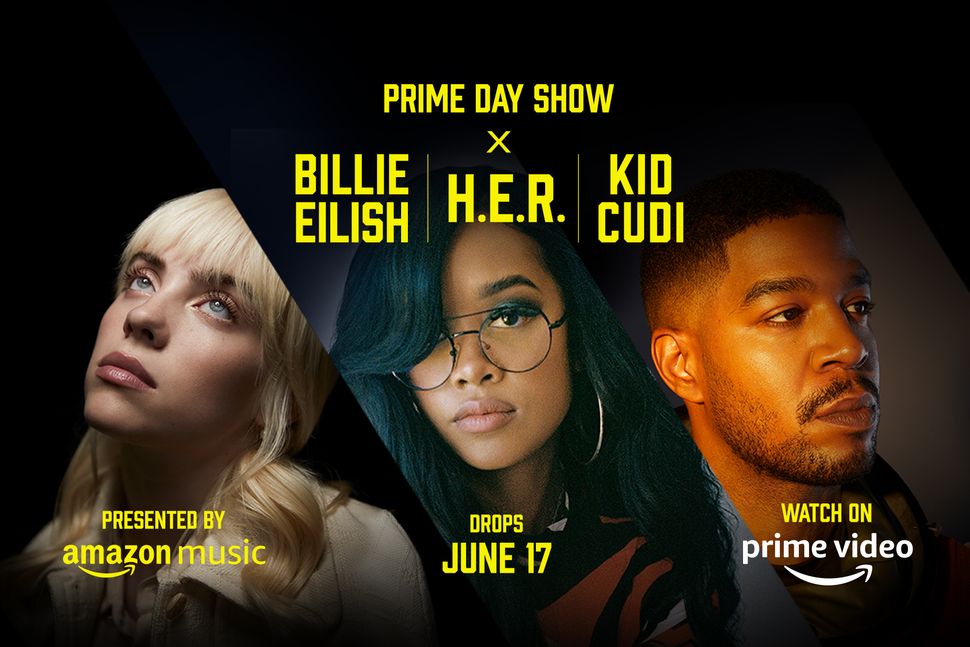 The Amazon Prime Day Show is a three-part musical event to celebrate Prime Day. Last year's headliners were Billie Eilish, H.E.R., and Kid Cudi. The Prime Day Show is usually available to stream for Prime and non-members for 30 days.
Each celebrity stars in their own Prime Day Show, which lasts from 25 to 27 minutes. These aren't outright concerts, but instead Amazon describes them as "unique experiences that fuse performance and storytelling."
This isn't the first Prime Day Show we've seen from Amazon. In 2018, Amazon chose Ariana Grande, Alessia Cara, Kelsea Ballerina, and Julia Michaels to headline their show. The following year the Amazon Prime Day concert featured Taylor Swift, Dua Lipa, Becky G, and SZA. (There was no concert in 2020).
Last year's best Prime Day deals
Some of last year's best Prime Day deals were naturally on Amazon hardware. The Fire TV Stick 4K, for instance, crashed to $39. Numerous Fire TVs were also on sale from $109 (they normally sell from $119 during off-holidays). As far as non-Amazon hardware deals are concerned, we saw the MacBook Air M1 on sale for $899 ($100 off) and Chromebooks as low as $179.