It's worth browsing Amazon Prime Day deals if you're looking for a cheap TV, Amazon-branded hardware, or small kitchen appliances – but what about mattresses? Based on our experience covering Prime Day event over the last eight years, we expect Amazon offer some further discounts on already-budget mattresses. That's great news if you're looking to snag one of the best under $400 Amazon mattresses for an even lower price.
But if it's a good quality mid-range or luxury mattress you're after, you won't find anything worthwhile among Amazon's mattress sales. In fact, even though brands like Nectar do have an Amazon store, we advise against purchasing such items from Amazon. Mattress manufacturers typically match or even undercut Amazon's sale prices – but even if they don't, buying straight from the source will ensure you're eligible for the warranty and risk-free trial period associated with your mattress, among other benefits.
Keep reading to learn the reasons why you shouldn't purchase a mattress on Amazon during the Prime Day sales, and check out our hand-picked selection of the best mattress deals taking place ahead of mid-summer's largest online shopping event.
This month's best mattress deals
4 reasons NOT to buy a mattress from Amazon this Prime Day
We're likely to see some Prime Day mattress deals over at Amazon, but barring a couple of exceptions we strongly recommend shopping elsewhere for a new bed. Here are four reasons why the Prime Day sales aren't the best place to shop for a new mattress...
1. Amazon's return policy is inconvenient and confusing
When you purchase an item sold and shipped via Amazon, it's subject to Amazon's return policies. We recently detailed how to return a mattress to Amazon – and it's not a very convenient process.
Amazon offers a 100-day window for returns and refunds, but only if the mattress remains in its box, unexpanded. Otherwise, Amazon's return window is only 30 days if you've slept on the mattress – and chances are you have before making the decision to send it back. Of course, that can be superseded by the manufacturer's trial period if you've registered your mattress with the manufacturer. Also keep in mind that Amazon third-party sellers have their own return policies, for better or worse.
While you'll receive a full refund if you bought directly from Amazon regardless, you'll be on the hook for disposing of the mattress if you've taken it out of the box and expanded it. Unopened mattresses, however, can be returned; anything queen or larger will either be donated or left for Amazon to dispose of. (Full size mattresses or smaller can be returned for resale.)
By comparison, Nectar provides a 365-night risk-free mattress trial, which is well beyond the 100 nights most brands offer. If you decide the mattress is not a good fit after at least 30 nights of sleeping on it (which is around the time it takes for your body to adjust to a new bed), Nectar will work with you to either recycle the mattress or donate it. You'll receive a full refund and a waived return shipping fee for your trouble, too.
Top mattress brands understand that buying a mattress online, sight unseen, can be a huge risk, so they do everything in their power to make the returns process as painless as possible for the consumer. The protocol most mattress brands follow clashes with Amazon's less forgiving policy – all the more reason why you should purchase directly from the manufacturer instead.
2. You'll lose out on the free gifts brands offer
To lure shoppers away from Amazon, many mattress manufacturers include hundreds of dollars worth of freebies with your purchase. These are often in the form of premium bedding sets and/or some of the brand's best pillows.
Free gifts add value to a mattress deal, but they're also super convenient if you're upgrading to a larger bed (or downgrading to a smaller one) since you won't have to shell out extra money for new bedding straight away. Even if you're not swapping mattress sizes, it's only natural that you'd want to pick up some fresh sheets for your new bed anyway. Sure, Amazon is home to some of the best bedding sales... but nothing beats free.
3. Your sleep trial and warranty might not be honored
Let's take a look at Nectar as our example. One thing that helps this brand stand out is its Forever Warranty and a 365-night risk-free trial when you purchase a mattress directly from its website. The Nectar Amazon store page boasts the same perks are included when you buy from Amazon, but combing through the user reviews, it seems like it's more complicated than that.
After purchasing a Nectar mattress from Amazon, one unhappy customer explained, "We have a new mattress without the 365-day trial and Lifetime Warranty. Amazon will allow a return and provide a refund, which is great; however, it's very misleading to advertise this way and not provide what's clearly offered."
Technically, Nectar will honor the sleep trial and warranty if you purchase one of its mattresses from Amazon. However, both parties fail to explicitly state on the Amazon product page that you'll have to register the mattress with Nectar, even if you buy it from Amazon. (That detail is hidden away in the Amazon Returns Center.)
Avoid that inconvenience altogether by purchasing your mattress directly from the manufacturer. That way, there will be no question regarding the validity of your warranty and trial period, and any kind of aftercare should be nice and straightforward.
4. There are better value mattresses elsewhere
The best mattresses to buy on Amazon are basic models from obscure brands, and which come in at a lower-budget price. However, if you can push to the middle or top end of the budget bracket, there's a significant hike in quality and brand names you'll know and should be able to trust. Head to our best cheap mattress guide and you'll find a range of excellent options at under $500 for a queen size.
You should also be aware that discounts on super-budget Amazon mattresses are fairly rare (even on Prime Day) because they're so cheap to start with, whereas most better-known bed brands will have regular and generous mattress sales in order to remain competitive in a crowded market. In short, if you look outside Amazon, you might well be able to snag a better quality mattress for a lower price than you'd expect. Take the Siena mattress pictured below, for example – at MSRP it's $699 for a queen size, but the current deal knocks it down to $399, which is the same as many cheap Amazon models at full price.
If you do decide to buy from Amazon, here are 4 things to check for to avoid a costly mistake.
5. Amazon doesn't always have the cheapest deals
It's rare that Amazon will offer a lower price for name-brand mattresses than manufacturers. Price-matching is more typical at Amazon, but that becomes moot when you consider Amazon doesn't offer the same amenities as the brands themselves.
Along with Nectar, you'll also find Casper, Tuft & Needle, and Purple mattresses at Amazon. But again, Amazon's sale prices for these models will seldom dip below what the brands themselves charge. Plus, you won't avail of the benefits that are standard when you buy directly from the manufacturer (free gifts, easier returns, and better customer support).
Even if Amazon does happen to undercut a mattress manufacturer's sale price, often the difference will be marginal, and to us buying directly from the brand (and spending an extra $50, for instance) is well worth the peace of mind of knowing your risk-free trial, return period, and warranty will be honored.
Top 3 Prime Day mattress sales to shop
If you're actively shopping for a new mattress, Prime Day can still be a good time to buy – but it's worth expanding your search beyond Amazon. Below are three Prime Day mattress sales worth checking out in this year's sales...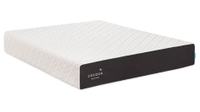 Cocoon Chill: was $619 now from $374 + free pillows and sheet at Cocoon by Sealy
This budget cooling mattress isn't available at Amazon. The all-foam design will keep warm sleepers comfortable thanks to phase change material that quickly absorbs then dissipates body heat. It's currently 35% off, and if you add code EXTRA25 you'll unlock an additional $25 discount. That coincides with a drop in MSRP to deliver the lowest prices we've ever recorded on this mattress. Save up to another $199 courtesy of the free pillows and sheets included. Head to our Cocoon Chill review for more info.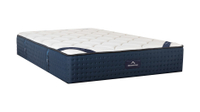 DreamCloud Luxury Hybrid: was $839 now from $499 at DreamCloud
Here's a hotel-style mattress without the crippling price tag. In our DreamCloud review, we recommend it for anyone with back pain, as its 5-layer blend of foam and coils offers exceptional pressure relief and support. Hot sleepers will also find comfort thanks to the breathable cashmere-blend cover. The current 40% off deal delivers the lowest price we've seen on this model, and there's a 1-year trial and a Forever Warranty to amp up value further.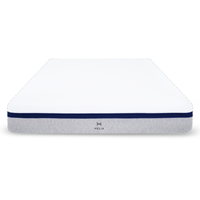 Helix Midnight Mattress: was $936 now from $702 + 2 free pillows at Helix
The Helix Midnight's hybrid design with a mix of foam and coils makes it a top bed-in-a-box, and in our Helix Midnight mattress review we found it softly supportive, and perfect for side sleepers – the upper layers of contouring memory foam meld comfortably around the shoulders and hips and prevent pressure from building up. The current sale knocks 25% off and throws in two free pillows. It coincides with an MSRP drop, meaning a queen size is $999, which matches the lowest price we've even seen on this model – it was last this cheap on Black Friday 2022. There's free US shipping and a 100-night trial.