Best VPS hosting: Jump menu
The best VPS (virtual private server) hosting provides the benefits of shared and dedicated hosting, at either end of the complexity and expense ranges. Available from the best web hosting services, VPS hosting offers versatility and scalability compared to cheap, beginner-friendly shared hosting and less complexity and expense than dedicated hosting.
Via shared allocated virtual space on a physical server, the best VPS hosting services offer less-crowded servers than shared hosting, providing your site with its own resources (cores, bandwidth, RAM, and storage) so you aren't affected by other users' resource use or overuse.
It also offers flexibility as regards software and OSs, for more power and more freedom of choice. Plans vary in price terms from a few dollars a month to hundreds but remember that each will depend on your web hosting needs.
The main features of VPS web hosting services include management tools like cPanel or native control panels, which simplify the set-up process and server administration (should you have the experience to manage it yourself. Managed VPS hosting plans meanwhile take care of configurations, maintenance, and updates, allowing you to focus on customers, sales, and your site.
With so many VPS hosts available, finding and choosing the right provider can be tough, and making the wrong choice can impact on site performance. We've tested the best VPS providers over the course of several months. Read on and see who we've outlined as the best VPS hosting services available based on price, resources, support, and more.
The quick list
Check this quick overview of the top VPS hosting services we've reviewed. If one grabs your attention, you can easily jump to the detailed review further down.
The top 3 VPS hosting providers right now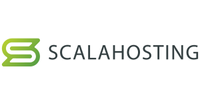 ScalaHosting: A VPS hosting giant offering unparalleled customization
ScalaHosting's VPS plans are designed for those seeking more than just the basics. With starting prices at $29.95 a month, it offers a robust set of features, including the SPanel, daily backups, and the option to host with Amazon AWS.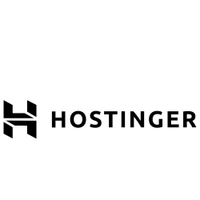 Hostinger: low-priced, highly secure VPS hosting
Hostinger's VPS solutions offer low prices and a no-frills, secure service, alongside a highly redundant server network and excellent scalability for when your website needs to grow. More powerful plans offer wider amounts of bandwidth and other tools, making it a clear leader.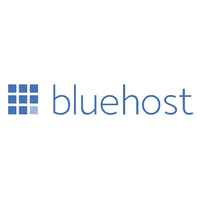 Bluehost: competitive VPS plans from the leading host
Bluehost offers three VPS plans that include SSL certification, cPanel management panels, and a domain for one year, while you can set up unlimited email accounts and sub-domains. Plans start from $29.99 a month, offering 24/7 live chat support, and optional add-ons including domain privacy protection available.

The best VPS hosting services of 2023 in full
Best overall
ScalaHosting, a Dallas-based provider with over 15 years of experience in web hosting, offers a wide range of services.
Starting at $29.95 a month, you get a 2 CPU core, 4GB RAM, 50GB SSD system. This package includes unmetered bandwidth, free migrations, domain, SSL, daily backups, WordPress backup, cloning, staging, malware and hacking protection. Moreover, there's no need to purchase a cPanel license as the cPanel-compatible SPanel is included.
For those seeking customization, ScalaHosting allows you to tailor your VPS plan by selecting the desired mix of CPU cores (2-24), RAM (4-128GB), and storage (50GB-2000GB). Additionally, there's an option to host your VPS with Amazon AWS, offering a broader network and global data centers.
While ScalaHosting's shared plans might not be the fastest, the company truly shines is in its VPS hosting, which is well-suited for medium to large or business-critical sites.
Best long-term plans
Hostinger has been providing excellent hosting service since 2004, and its VPS hosting is second to none. You can choose from four VPS hosting plans. With the lowest tier plan, you get one CPU, 4GB RAM, 50GB storage, and 1TB bandwidth. Higher tiers give you more—up to eight CPUs, 32GB RAM, 400GB storage, and 8TB bandwidth.
Plans are good value and can be more affordable if you commit to multiple years of service. You can get the single-CPU plan for the equivalent of $5.99 a month if you pay for the first 48 months in advance, but after that, the plan renews at $12.99 a month. Opt for the most powerful eight-CPU plan, and you'll pay the equivalent of $21.99 a month if you buy 48 months upfront. After that, you'll pay $59.99 a month.
A Hostinger VPS will have a dedicated IP and IPv6 support, and be hosted on a 100Mb/s network. Linux hosting users can choose between Ubuntu, CentOS, Fedora, Debian, and SUSE. In addition, the company has a 24/7 live chat service if you run into any issues. The lower price of Hostinger's long-term VPS plans is what tempts most people to try its service, and with its 30-day full refund policy, you can do so without worry.
Read our Hostinger review or check our Hostinger coupon codes.
Best for security
Bluehost is one of the world's largest web hosting companies, serving over two million domains from its 50,000-square-foot facility in Utah. For VPS hosting, you can choose from three plans, all of which come with SSL certification, cPanel, and a domain for one year. You can set up unlimited email accounts and subdomains.
The cheapest option has an introductory rate of $29.99 a month, which becomes $39.99 on renewal. For this, you'll get a static IP address, two CPU cores, 2GB RAM, 120GB SSD storage, and unmetered bandwidth. The most expensive Ultimate plan is $69.99 for the first term, rising to $119.99 a month on renewal. With the Ultimate plan, you get two IP addresses, four CPU cores, 8GB RAM, and 240GB SSD storage.
Optional add-ons like domain privacy, domain protection, and automatic malware scans are relatively expensive, so factor the costs of these extras into your calculations if you need them. Bluehost has 24/7 live chat support and a toll-free US support number.
Read our Bluehost review.
Best customer support
VPS hosting providers know that a low headline rate attracts potential customers, but they have to use a few tricks to keep costs so low. Sometimes the physical hardware used is underpowered, particularly on entry-level VPS plans.
Often, important features such as cPanel administration and backups are add-ons that you'll need to buy, raising the price significantly. It's also common to offer an attractive introductory price if the buyer pays multiple years upfront, only to hike the price substantially when the honeymoon period is over.
InMotion Hosting takes a different approach. If you pay for three years in advance, the basic VPS plan from InMotion Hosting costs the equivalent of $14.99 a month for the initial term, rising to the equivalent of $44.99 a month, which is far from the cheapest option around. However, the plan includes two dedicated IPs, 4GB RAM, 90GB storage, 2TB bandwidth, backups, a cPanel license, and a 90-day money-back guarantee. You get much more for your money with InMotion.
The host also offers interesting features seldom found elsewhere. Unlocked CPU cores let you spread your processing load across all the server cores, instead of being locked down to one or two cores. This can mean a big performance boost for multi-threaded processing tasks.
InMotion Hosting also offers Launch Assist, which is included for free on all managed VPS servers or available for $99 on other plans. You get a two-hour consultation from a server administrator, who will help you move your site to InMotion, migrate the domain name, configure cPanel, and install applications.
InMotion Hosting is a professional VPS provider with well-specified plans, great technical support, and a 90-day money-back guarantee.
Read our full InMotion Hosting review.
Best for reliability
Liquid Web has been offering managed hosting solutions for over 20 years and now has over 32,000 customers worldwide and over half a million websites.
You probably don't want to choose Liquid Web just for the price; it's a more comprehensive product that focuses on quality, performance, and support. The cheapest VPS plan starts at the equivalent of $25 a month if you pay two years in advance, but it comes with a generous two CPU cores, 2GB RAM, 40GB SSD storage and 10TB bandwidth.
You can configure your VPS with AlmaLinux or CentOS 7, and the default admin panel is InterWorx. In our testing, we found Liquid Web's user interface a little unwieldy to navigate.
More importantly, Liquid Web's VPS are managed products. The hosting company will fully support the base operating system that you install, and it will proactively restore services that have failed for any reason, at no extra cost. Liquid Web also has outstanding customer support, with 24/7, 365 days a year phone and chat support that has a 59-second initial response guarantee.
Consider Liquid Web even if you're not bowled over by its headline prices because it's cheaper than many others when you account for all the extra features. Having arguably the best technical support in the business available to you at any time can make running your VPS a breeze.
Read our Liquid Web review.
Best for versatility
Hostwinds has total of 40 VPS hosting plans for unmanaged and managed Windows and Linux installations that can appeal to everyone, from first-time users to big businesses, starting at $4.99 a month for unmanaged Linux VPS hosting.
The entry-level, unmanaged Windows tier is just $10.99 a month, but it's somewhat underpowered (one CPU core, 1GB RAM, 30GB storage, and 1TB bandwidth). You can add extras like cloud backups and basic server monitoring for $6 a month.
Most businesses would need something more like the Tier Four unmanaged Windows plan from Hostwinds. At $34.99 a month, it comes with two CPU cores, 6GB RAM, 100GB storage, and 2TB bandwidth. The Tier Ten unmanaged Windows plan initially costs $376.99 a month and includes 16 CPU cores, 96GB RAM, 750GB storage, and 9TB bandwidth. This is overkill for just about everyone but gives you an idea of how scalable Hostwinds is.
All plans have interesting configuration options. For example, you can choose from the usual Linux distributions, such as Fedora, Ubuntu, Debian, and CentOS, but you can also choose Windows Server 2008, 2012, or 2016. Installing Windows only costs an extra $5 a month, which is great value.
Read our Hostwinds review.
The best VPS hosting providers, compared
Swipe to scroll horizontally
| Web hosting provider | Entry price | Unmetered bandwidth? | Linux and Windows options |
| --- | --- | --- | --- |
| ScalaHosting | $29.95 a month | ✔ | Both available |
| Hostinger | $5.99 a month | ✖ | Linux only |
| Bluehost | $29.99 a month | ✔ | Both available |
| InMotion Hosting | $14.99 a month | ✔ | Linux only |
| Liquid Web | $25.00 a month | ✖ | Both available |
| Hostwinds | $4.99 a month | ✖ | Both available |
VPS hosting FAQs
What is VPS hosting?
A virtual private server (VPS) carves out a dedicated space on an existing shared server. Via the virtualization process, you have your own resources for hosting without having to pay for CPUs and RAM, and providers can thus host multiple VPSs on one server.
With VPS hosting, you only pay for resources used, and it's just a question of choosing between managed vs unmanaged hosting. The former sees IT professionals maintain, update, and configure hosting for you, including installing security updates and backing up data.
If you manage the VPS yourself, you're responsible for all of this, which requires high levels of technical experience. If you've got that knowledge, a VPS can be extremely customizable and configurable, as you have your own operating system, and completely control your particular server.
Which are the best cheap VPS hosting providers?
The best cheap VPS hosting providers we've tested are Hostinger and Hostwinds, which offer baseline VPS hosting for less than $6 a month.
How to choose the best VPS hosting for you
Due to its more technical nature, VPS hosting can seem complex. It's wise to think carefully and consider options, and make sure you select the right plan for you. We recommend starting with identifying the operating system you need to work with, whether Linux web hosting or Windows web hosting. Most hosts offer Linux VPS, while Windows VPS is a little less common.
Consider as well the level of resources like storage, RAM, and bandwidth you'll require. Make sure you know what you need in terms of hosting management, as VPS hosting is available across managed, semi-managed, and unmanaged options. Managed VPS hosting is less flexible and more expensive, but you don't need much technical knowledge.
Our top recommendation is to set a clear budget and stick with it. Create a shortlist of options, and undertake extra research to find the best match. Everyone's VPS hosting needs are different.
How we review the best VPS hosting
In reviewing the best VPS hosting, we test response times and uptimes over a two-week period, to see how the site performs. These metrics are key as should a site be offline or slow to respond, your business can lose revenue and custom.
We do this by creating a custom-built tester website with the host, and testing the site creation process as we go. If it doesn't have a builder, we'll use another service, import that site, and focus on a specific or important feature or tool.
We study web security features and settings, and the responsiveness of customer service and support teams. As a user, you don't want to be stuck with a problem you can't solve, or be waiting for help for too long. We also establish their level of knowledge and competence at the same time.
Pricing is examined in-depth as web hosts are known for oft-confusing, ever-changing pricing plans, which begin with large initial discounts but see huge increases after your first term. Additionally, we compare hosts to competitors during the review process and aim to provide as much information to you about how they compare and contrast with one another.
For more information, check out our testing methodology page.
Next steps with web hosting
When planning on getting into web hosting, you should start by learning how to host a website, and how to avoid common hosting mistakes. It's worth looking into the best website builders with which to create your new site.
After you've chosen a domain name and registered your domain, it's also worth establishing how hosting can affect SEO.
If you're wondering how VPS servers compare to dedicated server hosting, read our comparison pitting dedicated servers vs VPS to learn about the two dedicated hosting types, take a look at our comparison pitting bare metal vs dedicated servers.
We've also put together a range of buying guides covering other areas of web hosting, including the best unlimited web hosting, the best cloud hosting, and the best free web hosting.