ChatGPT is possibly the hottest topic in tech right now. However, if it's banned in your country, school, or workplace, a ChatGPT VPN will be essential for getting in on the action.
If you've not tried ChatGPT, you're in for a surprise – this powerful AI bot engages in scarily-accurate human-like dialogue when prompted. It can generate text, write your end of term paper, and even brainstorm ideas to boost your business.
However, while ChatGPT is free to use, it's blocked in a number of countries, including China, Russia, Iran, North Korea, Venezuela, Egypt, Belarus, and more. Its use is also restricted in some schools and universities, plus workplaces such as Amazon and JP Morgan.
The best VPN services will allow you to get around these restrictions and enjoy everything that the viral AI bot has to offer. Here's our quick-and-easy guide to the very best ChatGPT VPNs...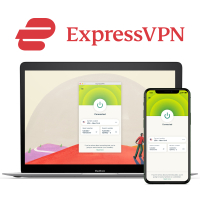 1. ExpressVPN – The best ChatGPT VPN today
Whether you want to access ChatGPT (or other AI chatbots) from overseas, stream Netflix when abroad, avoid intrusive censorship, or simply enjoy the peace of mind that online anonymity brings, ExpressVPN is for you. With a 30-day money-back guarantee and 3 months free, it's also not bad value.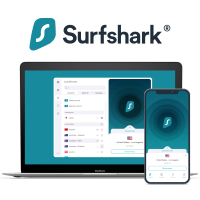 2. Surfshark – Cheap and effective ChatGPT VPN
If Express is a little too pricey, Surfshark could offer a better deal for ChatGPT users. It's powerful and very secure, and currently, Tom's Guide readers can claim both 2 months free, as well as a free subscription to Surfshark One – the VPN provider's antivirus and security suite. Not bad for less than $2.50 a month.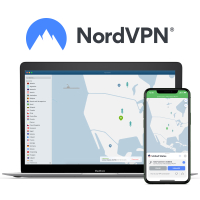 3. NordVPN – A powerful, secure ChatGPT VPN
NordVPN is a hugely popular VPN, and it's both great for staying secure online and accessing services – particularly ChatGPT – from overseas. It's super fast, has over 5,000 servers worldwide, and also offers a 30-day money-back guarantee so you can try before you commit.
How to choose a VPN for ChatGPT
A VPN is a simple application that changes your IP address and hides your DNS requests. This allows you to safely and privately bypass any restrictions your ISP place of work imposes without leaving a trace – including avoiding ChatGPT bans.
We've tried and tested pretty much every VPN you can think of and the best examples offer powerful unblocking capabilities, rock-solid privacy and excellent connections speeds. All three of these factors come into play when choosing a VPN for ChatGPT.
Unblocking is the biggie. If you live in a country with restrictive censorship laws, or are subject to a ban imposed by your workplace of school, a top VPN will restore your access to ChatGPT in an instant. Here, obfuscated connections will be essential. In short, obfuscation makes your connection look like it's not using a VPN – even though it really is.
Privacy is important too. When you data travels to and from ChatGPT, you want that data to remain private and secure at all time, safe from prying eyes. That's especially true if you plan on using ChatGPT when connected to public wifi hotspots.
ChatGPT – and its more advanced, subscription-based sibling, Chat GPT 4 – can provide access to an incredible wealth of information. But even accessing certain informations can be controversial is certain parts of the world. But with a VPN, you can ask ChatGPT anything, whilst enjoying a high degree of privacy.
Of course, a good VPN can perform many other miracles. You'll also be able to stay protected from all manner of snoopers and unblock your favourite streaming services when travelling away from home.
Spoiler alert: ExpressVPN is our top-rated ChatGPT VPN thanks to its ultra-fast speeds and excellent customer support. However, there are plenty of great options below...

The best ChatGPT VPNs today
ExpressVPN is the best all-round VPN service on the market today. It's excellent at unblocking geo-restricted services such as Netflix, so you won't be surprised to hear that it's also excellent at unblocking ChatGPT too.
Speeds are nippy, and more importantly the connections are rock-solid and reliable. This is essential because if you've ever engaged ChatGPT in conversation, you'll know that it can take a while to answer complex queries. The last thing you need is a sluggish VPN causing further delays...
Happily, with more than 3,000 servers in 160 locations, wherever you are in the world, you should be near a server and be able to connect in seconds.
ExpressVPN is also incredibly private, hence it's our only 5-star rated VPN. You'll get industry-standard AES-256 encryption – which is the tech that stops anyone seeing your personal data – an audited no-logging policy, an effective kill switch, and split tunneling. All that will be enough to satisfy even the most discerning ChatGPT users facing censorship issues.
Elsewhere, Express has a stellar history of reliably unblocking Netflix libraries around the world, plus Hulu, Amazon Prime Video, Disney Plus and almost every other streaming service. So it comes in very handy if you need to virtually relocate yourself.
Don't be intimidated by feature set, either. While there are lots of ways to fine-tune the experience, the ExpressVPN app offers a beginner-friendly, 'plug and play' experience on both desktop and mobile devices.
There are faster VPNs – we clocked Surfshark at 950Mbps and NordVPN at 820Mbps – but ExpressVPN performs magnificently across the board, which makes it very hard to beat, especially when you factor in the generous 30-day money-back guarantee.
Indeed, ChatGPT seems to agree with our verdict. The AI bot describes ExpressVPN as "a highly rated VPN, offering fast speeds, strong encryption, and a wide range of server locations." So there you have it – straight from the horse's mouth!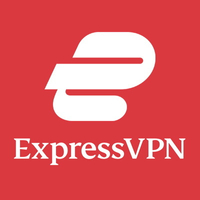 Get 3 months FREE of the best ChatGPT VPN
Tom's Guide readers can claim three months FREE of ExpressVPN – that's 15 months for the price of 12. However, if you discover it's not for you, you've got 30 days to request a no-hassle refund.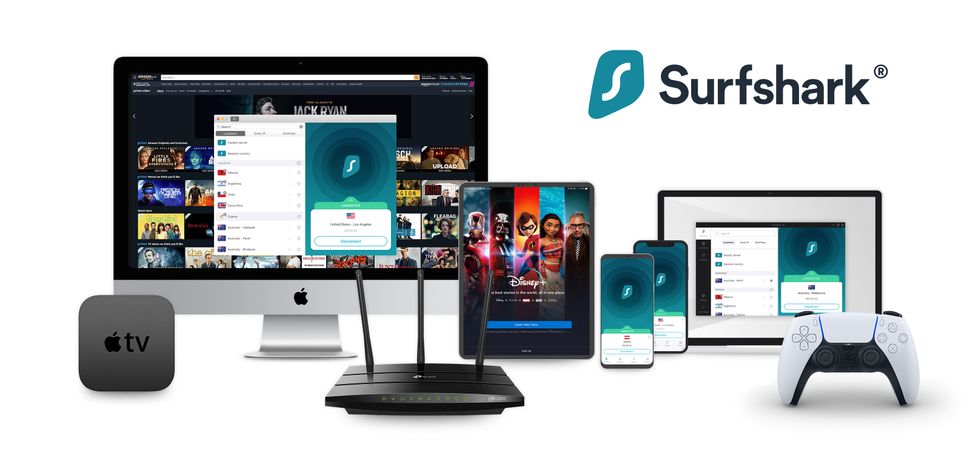 Surfshark is our top-rated cheap VPN, so it's a great option for ChatGPT users on a tight budget. Better yet, the low pricing (from as little $2.50 a month) doesn't translate to a lack of features.
For one thing, Surfshark is extremely fast. Indeed, when we last tested this VPN we found it to be the fastest VPN around (950Mbps when using WireGuard). That should make for a smooth back-and-forth with ChatGPT – even when throwing it question after question.
And since Surfshark has more than 3,200 servers in 100+ locations, we don't anticipate that you will have any trouble unblocking ChatGPT, not to mention your favourite geo-restricted streaming services.
There are no privacy worries here, either. AES-256 encryption, plus an ad blocker, a kill switch and more mean that Surfshark is as reliable as it is fast. We found the mobile apps to be polished a professional, offering a simple way to get connected from anywhere in the world, and obfuscation means you can chat away in peace of detection.
And here's a nice bonus: Surfshark offers unlimited simultaneous connections, meaning that you and your family/friends can access ChatGPT on as many devices as you like.
Downsides? Some users may find Surfshark's apps a bit too simple. But overall, anyone after a cheap, reliable ChatGPT VPN will find plenty to like about Surfshark.
Sign up now on the Surfshark website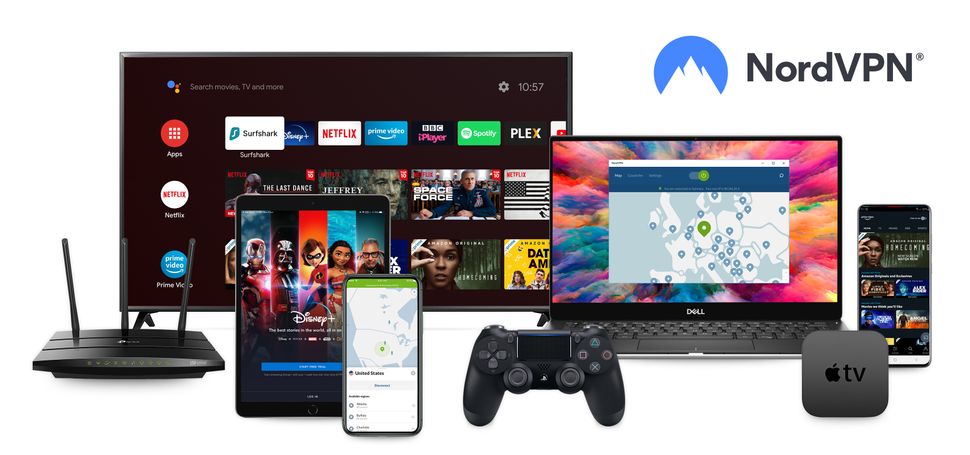 NordVPN is one of the most recognisable and user-friendly VPNs on the market today, so it's no surprise that it works beautifully with ChatGPT.
With a fleet of more than 5,500 servers worldwide, you should be able to get connected OpenAI's popular chatbot from just about anywhere. ChatGPT aside, NordVPN is a dab hand at unblocking other services (it's currently our top-rated Netflix VPN).
As you'd expect from a cyber-security giant such as Nord, class-leading privacy features are included as standard. You get AES-256 encryption, a decent kill switch, and a range of protocols including the speedy WireGuard-based NordLynx, which we clocked at 700-820Mbps.
Better yet, NordVPN has recently been independently audited, which should allay any fears about the company's 2018 data breach. Elsewhere, Nord's strict no-logs policy adds an extra layer of trustworthiness to proceedings.
Do be aware that the NordVPN interface can be a little awkward on smaller screens, but it's not a deal-breaker. So if you're after a ChatGPT VPN from a trusted brand, NordVPN is well worth considering.
Sign up now on the NordVPN website

Looking to communicate with the world's most famous AI chatbot? PIA's expansive network makes it an obvious contender for best ChatGPT VPN in 2023.
Boasting more individual servers than all of its competitors – over 10,000 at last count – Private Internet Access makes it easy to find a connection, wherever you happen to be located.
Its unblocking skills are up there with the best, too. Whether you're trying to unblock ChatGPT, Netflix or YouTube, you're in luck – PIA does a fine job without any fuss. That said, BBC iPlayer caused some issues so it's not the perfect VPN for streaming – top honors continue to go to ExpressVPN and NordVPN.
Privacy-wise, PIA is an impressive package. With a comprehensive zero-logging policy alongside nifty features such as port forwarding and a command line tool (allows you to write your own scripts that automate the program), PIA has lots to offer the power user.
So why isn't PIA isn't higher up this list? Connection speeds. PIA is no slouch – WireGuard speeds of more than 510Mbps should be plenty for most – but there's no denying that other VPNs are faster.
All in all, Private Internet Access is a great-value VPN, and has plenty to offer ChatGPT users.
Sign up now on the Private Internet Access website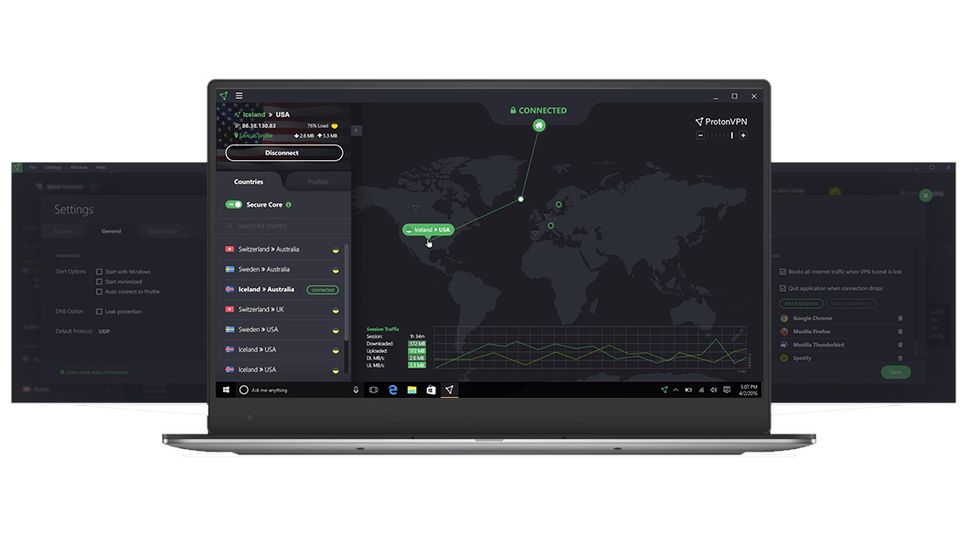 Swiss-based Proton VPN is a tempting proposition that combines an unlimited data cap with excellent privacy credentials, excellent connection speeds and a sleek overall user experience.
What really stands out, however, is Proton's free VPN offering. So if you're on the hunt for a free ChatGPT VPN, Proton VPN Free – one of the best in its class – is your best bet.
Like any free service, it has its limitations (no P2P torrenting) but it also includes many features that other VPNs reserve for their paid versions. These include a kill switch, WireGuard, and access to tech support.
Speeds are more than good enough for an AI chatbot – even one as dangerously-strong as ChatGPT – although you won't be able to use the free version to unlock TV streaming services. The paid version is better if that's what you're after, unlocking Netflix (US, UK), YouTube and BBC iPlayer in our tests.
Privacy is top-notch. As well as a full bare-metal DNS network, you'll also be able to use the Secure Core feature. Essentially, this routes your connection through an ultra-secure server (Iceland, Switzerland, or Sweden) before sending it on to your location of choice. That's great news if you need to access ChatGPT from a 'risky' location.
Overall, Proton VPN is a seriously potent, private VPN. While it lacks 24/7 support, it's still a top-five ChatGPT VPN.
Sign up now on the Proton VPN website

How we test the best VPNs
Every six months we undertake a comprehensive review process of the best providers. Our expert team tests the reliability of apps on a range of devices, digs deep to find flaws, and sees if features like kill switches are truly up to task.
We also test them with various online services – in this case ChatGPT – to see if they're able to unblock everything a potential user might want it to, without any snags or slowdowns. After all, you wouldn't want to leave ChatGPT hanging!
Finally, we judge how good a package the VPN provides as a whole. This includes comprehensive speed testing on our 1Gbps uncontested line, checking out the live chat support, seeing how intuitive the apps are, and any extra goodies like bundled antivirus or dark web monitoring.
ChatGPT VPN FAQ
What is the best VPN for ChatGPT?
To cut a long story short, we consider ExpressVPN to be the #1 VPN for ChatGPT.
With a more than 3,000 servers in 160 locations, Express makes it a easy to unblock anything from famous AI chatbots to movie streaming services and more. ExpressVPN is also a very speedy VPN, so you can be assured of great speeds when conversing with the ChatGPT and it's even smarter, subscription-based cousin, ChatGPT 4.
ExpressVPN isn't the cheapest VPN on the market, though. So if price is your main concern, try Surfshark – it's currently available for as little as $2.50 a month.
Why do I need a VPN to use ChatGPT?
Generative AI applications such as ChatGPT are hugely powerful tools. But while they can be used to help humans achieve all sort of tasks at speed, they're not welcome everywhere.
At the time of writing, ChatGPT is 'unavailable' – effectively banned – in China, Russia, Iran, Venezuela, Egypt, North Korea and Belarus. It's also been kicked out of numerous workplaces (Amazon, JP Morgan, Verizon and others) and some schools in Australia and France.
This means that when you try to access ChatGPT, you might find yourself confronted with a blocking notice or an error message that reads, "ChatGPT is not available in your country".
By firing up a VPN, you'll be able to spoof your location, thus removing the block and giving you access to ChatGPT – not to mention a wealth of other geo-blocked sites and services.
Can I use a free VPN for ChatGPT?
In some case, yes. While free VPNs such as Proton VPN Free do exist, you need to be careful. Also, you have to be aware that every free VPN has its drawbacks.
You might be subjected to daily or monthly data caps, ranging from the generous to puny, and you likely won't get the same high speeds as you would if you paid for a service, which could result in stilted conversations with ChatGPT.
You should also note that some free providers are also known to inject adverts into your browsing, which is the very thing many people use VPNs to avoid.
If you won't be using your VPN much at all, a free service could work for casual use and the odd interaction with ChatGPT. However, if you want to make the most of what the world-famous AI bot has to offer, try ExpressVPN. It's a superb all-rounder and came out top in our rundown of the best VPNs for ChatGPT.
Just want the cheapest option? Surfshark starts at around $2.50 a month.
Is it legal to use a VPN?
Using a VPN is entirely legal throughout the majority of the world, from the US to the UK, Australia to Japan.
However, in countries like China, Iran, and Russia the use of VPNs is heavily restricted and there may be penalties for their use.
According to ChatGPT, "it's always a good idea to research the laws in your country regarding VPN usage to ensure that you are using it legally and responsibly."
Wise words indeed.