Best Student Tablet: Quick Menu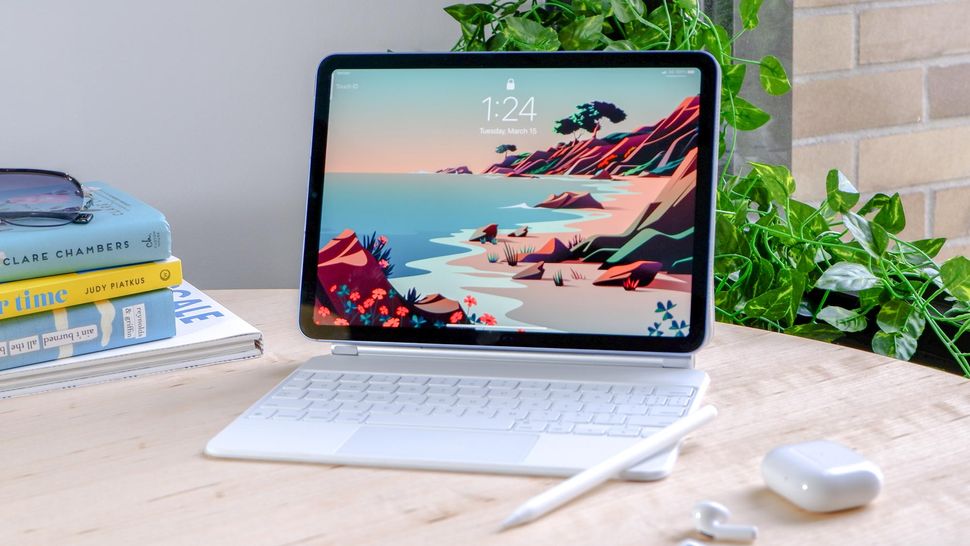 1. The list in brief
2. Best tablet overall
3. Best Android tablet
4. Best Chrome tablet
5. Best Windows tablet
6. Best premium Apple tablet
7. Best premium Android tablet
8. How to choose
9. How we test
The best student tablet is the one that helps you stay on top of your schoolwork without draining your wallet.
Screen size, portability, and price are just a few of the major factors to consider when shopping for ideal tablet to go back to school with, and we've compiled this list of recommendations with the goal of helping you get the power you need without paying more than you have to, because we know school can be expensive and saving money is key.
From the elementary school student who'll be using their first tablet to the college student who needs a tablet that's good for both work and play, below you'll find our top picks for the best student tablet to buy right now.
In terms of pricing, remember to never pay full price and always check our guides to the best tablet sales and iPad deals. Many of the tablets in this guide are older and thus go on sale more often than the latest and greatest, so you may be able to snag a great deal.
If you want a broader recommendation of great slates that worries less about keeping costs down, check out our guide to the the best tablets on the market.
Written by
Alex Wawro is a lifelong journalist who's spent over a decade covering tech, games and entertainment. He oversees the computing department at Tom's Guide, which includes managing tablet coverage and reviewing many himself every year.
The quick list
In a hurry? Here's a brief overview of the tablets on this list, along with quick links that let you jump down the page directly to a review of whichever tablet catches your eye.
The best student tablets you can buy today
The best student tablet overall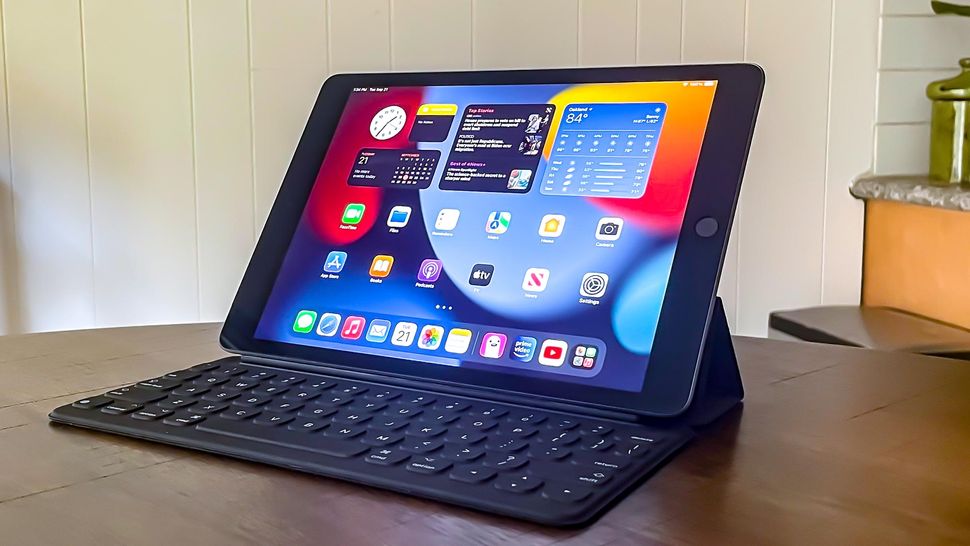 Students who want a tablet should probably get the iPad, as its design is standing still in a decision that appears to be made for the education sector. It's still got a headphone jack and Lightning port, which help it fit into classrooms and your existing accessories. But on top of that, you get some great new updates in the 2021 iPad. Its 12MP webcam is a great update over the 1.2MP camera in the previous model, and Apple's also added a new trick called Center Stage that helps you stay in the focus on group calls.
And the upgraded A13 Bionic chip makes sure that the 2021 iPad is going to stay fast for a while. You'll also be able to easily take notes with the first-gen Apple Pencil, with Scribble-based annotation. The iPad 2021 also has a great screen and battery life, solid audio and all the basics we've come to expect from Apple.
Read our full iPad 2021 review.
The best Android tablet for students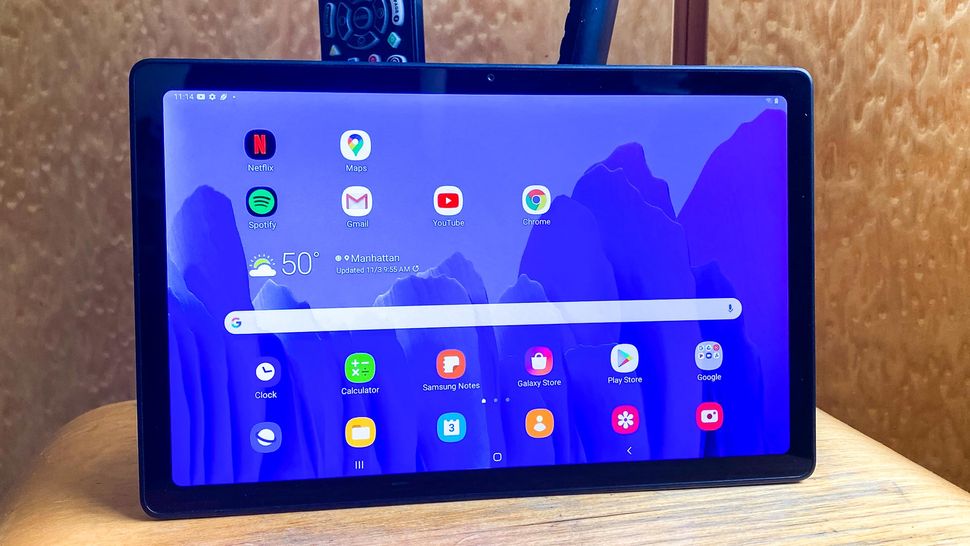 Retailing for $229 (and now often on sale for much less) the Galaxy Tab A7 is a great 10.4-inch tablet for students who chiefly need a device for research, studying, remote learning and basic homework.
Whether you're browsing the web or streaming movies you get endurance to spare, as the Tab A7 lasted 13 hours and 13 minutes on the Tom's Guide battery test. Oh, and it's also got an iPad Pro feature that Apple makes you pay a lot for: facial recognition to unlock the device.
And while it's not as fast as the iPad and its screen isn't as bright, neither is a serious problem at this price. Especially when Samsung gives you true Android with the Google Play app store, and not the watered-down Amazon Fire tablet experience. Attach a keyboard to this plucky tablet and you've got a decent tool for knocking out homework assignments or posting to study groups.
Read our full Samsung Galaxy Tab A7 review.
The best Chrome tablet for students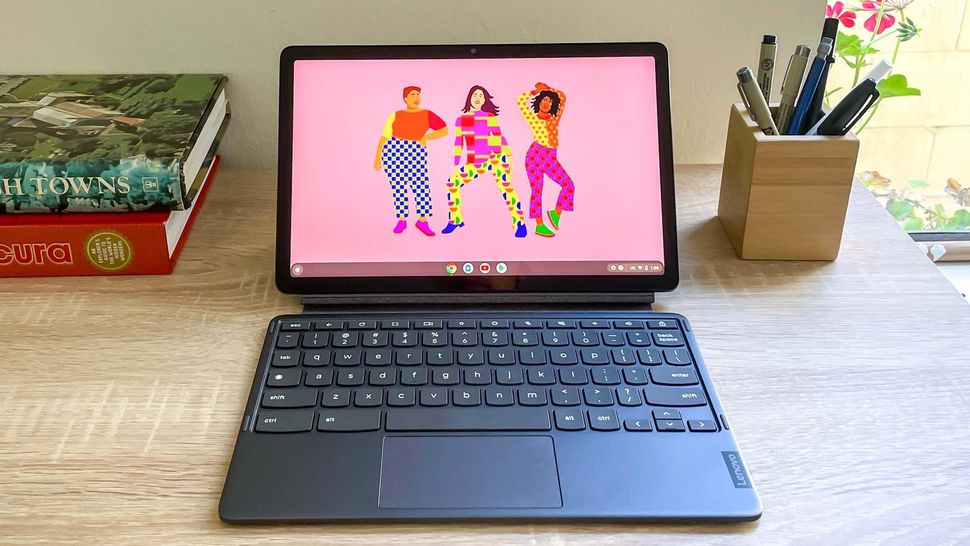 The Lenovo Duet 3 (or Lenovo IdeaPad Duet 3, depending on where you buy it) is a great Chrome tablet for students that can be yours for as low as $359. This is effectively a bigger, more expensive follow-up to the Chromebook Duet Lenovo released in 2020, a surprisingly capable and inexpensive Chrome tablet that's still decent if you want something even cheaper.
We loved the original Duet for its great battery life, solid performance and decent packed-in keyboard cover, all of which could be had for roughly $250. Lenovo's new Duet 3 costs a bit more, but it also delivers a bigger, brighter display, more ports, and the added power of a beefier Qualcomm Snapdragon 7c Gen 2 chip, all of which are nice to have as a student. It's one of the best Chrome tablets you can buy, and the fact that Lenovo includes the keyboard cover at no extra cost helps it double as a surprisingly effective 2-in-1 Chromebook.
Read our full Lenovo Duet 3 Chromebook review.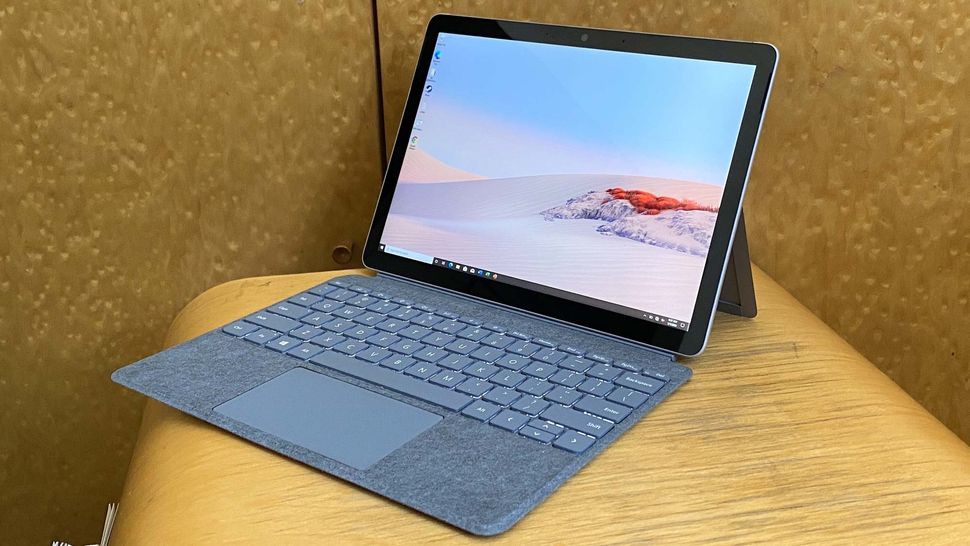 The Surface Go 2 is the best student tablet for those looking for an affordable Windows-powered slate because it's relatively cheap thanks to its age, yet still delivers enough performance for basic schoolwork and offers good battery life (11 hours and 39 minutes in our battery test).
While this model runs Windows 10 instead of Windows 11, that's not a major handicap and in fact may be viewed as a positive thing by many Windows fans. The 10.5-inch display has thin bezels that don't distract, and the 5-megapixel 1080p camera in its top bezel is great for the era of remote learning.
Given this tablet's age we recommend buying the most upgraded version you can get your hands on, as spending to upgrade the CPU and memory now will make it more likely to last you through a few years of school.
Read our full Microsoft Surface Go 2 review.
The best premium Apple tablet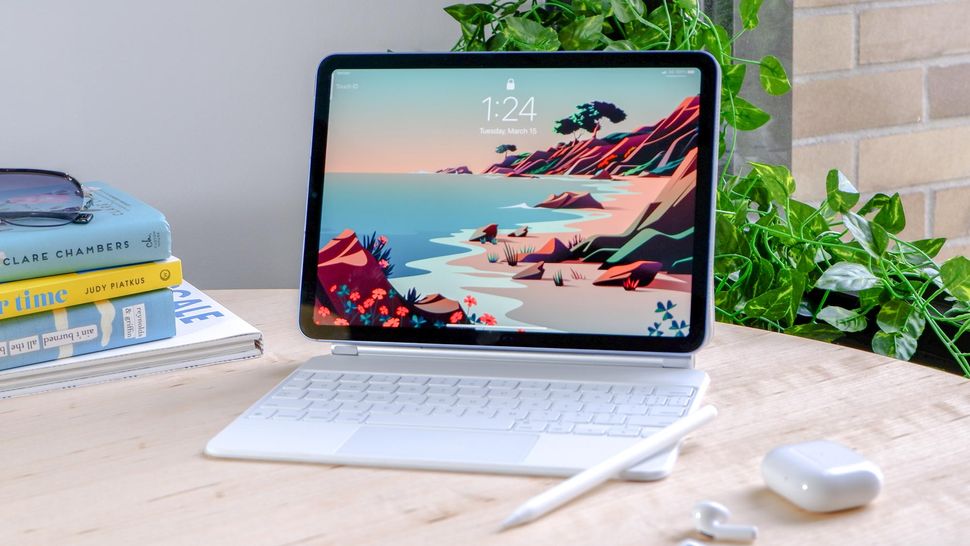 As great as the iPad Air 4 is, the iPad Air 5 has replaced it by hitting the same sweet spot between portability and power. The new iPad Air 2022 is great for research, browsing the web, writing and doodling (with the right accessories, of course) and its $599 starting price makes it a good pick for students who can afford to spend more than $500 on a tablet.
That's because thanks to the addition of M1, the iPad Air 2022 is almost on par with the iPad Pro in terms of speed. And with just over ten hours of tested battery life, it's good enough to get you through a day of classes.
One important caveat: This tablet is hampered by Apple's expensive accessories, as you really want the Apple Pencil 2nd Gen ($129) and Apple's Magic Keyboard ($299!) if you plan to use this slate for creating art, jotting down notes and typing up emails and homework assignments.
See our full iPad Air (2022) review.
The best premium Android tablet
The OnePlus Pad ($479) is a great Android tablet for not too much money. With a huge 13MP rear camera, curved edges and a unique 7:5 aspect ratio, OnePlus' first slate stands out from the competition.
This tablet has plenty going for it besides its distinctive design. Homework and videos look great on its vivid 11.6-inch 144Hz display, and thanks to its MediaTek Dimensity 9000 CPU and Android 13 OS most apps and games run plenty fast. The lightweight OnePlus Pad also has exceptional battery life, lasting over 13 hours in our testing.
Plus, unlike the iPad you can outfit this slate with school-relevant accessories like the OnePlus Magnetic Keyboard ($39) and OnePlus Stylo ($99) without dropping a lot of dough. If you're looking for an excellent Android tablet for under $500, you can't go wrong with the OnePlus Pad.
Read our full OnePlus Pad review.
How to choose the best tablet for you
How to choose the best tablet for you
Start by thinking about the operating system you live in, which means opening your pocket and thinking about how much you rely on your smartphone. iPhone owners may jump straight to the 7th Gen iPad or iPad Pro, and they'd be right to do so — iMessage integration and the shared app ecosystems across iOS and iPadOS are an ideal combination. But if the iPad Pro is too expensive and the 7th Gen iPad isn't powerful enough, the iPad Air's faster CPU makes it the iPad to definitely consider, though I can't blame budget-conscious shoppers for going with the regular iPad.
Android folks have a wider set of options, but since Android apps aren't thriving on tablets as much as anyone would hope, this is a good time to consider all of your options. Yes the Galaxy Tab S6 has a fantastic screen and Android apps, but isn't Windows 10 a more capable platform? If you're nodding your head "yes," then the Surface Go 2 is the best tablet for you. That all being said, if you've got a big enough family, and you're all living in the Amazon Prime ecosystem, go for the Fire 7 if you're trying to fit to a budget, and the Fire HD 10 if you are tired of devices that don't have USB-C.
How we tested these tablets
How we test tablets
First, we run as many benchmarks as that tablet will allow, to see how fast they are in ways that can be compared directly against competitors. We say "will allow" as some tablets, like Amazon's Fire slates, have trouble with side-loaded Android apps. We then use colorimeters and light meters to measure how colorful and bright these tablets' screens can get. After that, we put them through our in-house battery test, which times how long it takes — while surfing the web with brightness at 150 nits — to drain a tablet of a charge.
After that, we do the same things you do — browse the web, watch YouTube, play games, compose emails — and then a lot more. We try and write some (or all) of our tablet reviews on the tablets we're testing, if there's a keyboard for it that is. Nobody wants to write a magnum opus on a glass screen, trust me.
For more information, check out our how we test page for Tom's Guide.