7 Reasons Roku Ultra Beats Apple TV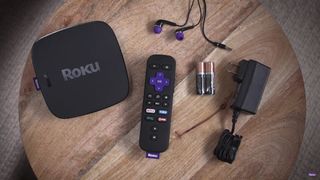 Roku Ultra vs. Apple TV
The Apple TV ($150) has an innovative remote control with sophisticated Siri search, and soon a companion TV app will let you access all your shows from one place. Compared with the Roku Ultra ($130), though, that's about all Apple's set-top box has going for it. The Roku Ultra is not only cheaper, but offers better picture quality, more shows to watch and better methods of finding those programs. Here's a closer look at how the Roku Ultra outshines the Apple TV.
Tom's Take: How the Roku Ultra Beats Apple TV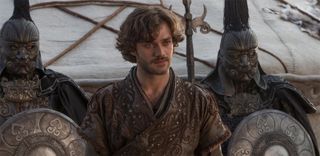 4K Support
While the Apple TV's 1080p video streams are beyond reproach, they're still only one-quarter as crisp as they could be. The Roku Ultra offers full support for 4K and high-dynamic range (HDR) content, meaning you'll be able to experience better visuals and a richer color spectrum. Netflix, YouTube, Amazon Video and a handful of other platforms already offer content at UHD resolutions, and more providers will follow suit.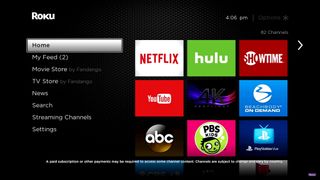 More Robust Video Selection
The Apple TV claims to offer more than 8,000 apps, while Roku hovers around 5,000. In terms of video channels, though, the former has about 1,600, while the latter boasts about twice that amount. That means more chaff to sort through on the Roku Ultra, sure, but it also means you're likely to find more interesting niche content, from public domain films to whole channels for cute animals.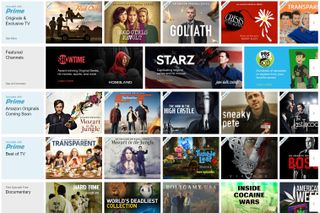 Amazon Video
Speaking of channel selection, the Roku Ultra has one enormous asset that the Apple TV doesn't: Amazon Video. There's apparently some bad blood between Apple and Amazon, but Roku and Amazon get along just fine. As such, you can watch movies and TV either a la carte or included with an Amazon Prime subscription. Popular Amazon shows include Transparent and Mozart in the Jungle.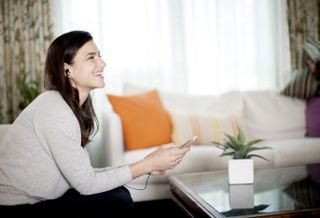 Private Listening
Apple really has it in for headphone jacks lately. The Apple TV's remote lacks a headphone jack, making private listening difficult (although the player does support some Bluetooth headsets). The Roku Ultra, on the other hand, has a headphone jack in its remote as well as private listening through its mobile app. You can use your existing headphones, or use a set of decent earbuds included with the machine.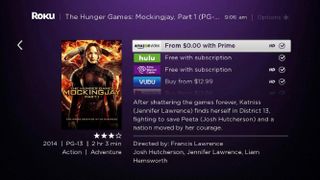 Better Search
Both the Apple TV and the Roku Ultra can search multiple services when you speak or type a movie, TV show, director or actor. However, the Roku outstrips the Apple TV by miles. The Roku Ultra can search more than 100 services simultaneously, while the Apple TV covers only about 40. Apple's search may improve when the TV app launches, but for now, the upcoming app doesn't even cover Netflix.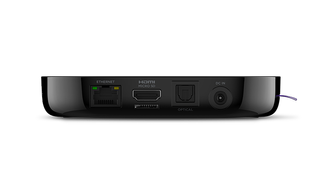 Sideloaded Content
If you've owned an Apple device before, then you know that the company doesn't like users supplying their own storage. Instead, you're supposed to stream content from your devices via AirPlay. The Apple TV has a built-in hard drive, and that's that. The Roku Ultra offers both a USB port and a microSD slot, letting you bring your own content to the party. Whether you collect digital music or video — or both — it's much easier to access with a Roku.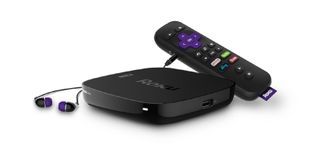 Lower Price
Last, but not least, the Roku Ultra is $20 cheaper than the Apple TV, which is positively scandalous when you consider that the former is stronger in almost every category. With that kind of money, you could buy a newly released film, a full season of TV, a handful of movie rentals, two music albums — or some takeout and beer for your 4K binge.