Latest Roku News (updated Sept. 20)
• The Roku Streaming Stick 4K just replaced the Roku Streaming Stick Plus, with faster performance and Dolby Vision.
• Right now Amazon has the Roku Ultra for $69, $30 off its normal price.
The best Roku devices are pretty fantastic ways to stream, and Roku just shook up its lineup by updating the best streaming device (the Roku Streaming Stick Plus) to the Roku Streaming Stick 4K (and there's a 4K Plus model too).
Roku's elegant menu system puts apps (and not ads) first, and offer everything from inexpensive Full HD streaming, to premium 4K picture quality coming straight out of a soundbar. As long as you pick one of our favorite Roku sticks or players, you will get snappy streaming at a competitive price.
Roku was one of the first big brands to develop a stand-alone streaming player, and now it's the top streaming platform in the industry, with Amazon Fire TV nipping at its heels. But, like any other product with a decade-plus history, Roku's lineup has gotten a little tangled, and has maybe one too many devices. We just reviewed Roku's new Express 4K Plus, which made it to this list as the best Roku device under $40.
Check out the best Roku VPN to access more content
And while Roku typically has every single streaming service of note, a spat with Google currently has pulled YouTube TV out of the Roku Channel Store. It didn't delete the app off devices, though.
Roku sells sticks and boxes, budget gear and premium players, and even soundbars and speakers. Heck, there are even Roku TVs, but that's a conversation for another day.
Buy the best Roku streaming device for your setup, and your home will be filled with entertaining TV shows, movies and music. Buy the wrong one, and you could wind up with a bunch of bells and whistles you'll never need — or a device that does half as much as you need it to.
On this page, we've singled out five different Roku devices for five different scenarios. This isn't to say that other Roku devices aren't worthwhile, but this is at least where you should start your search. Depending on what kind of TV you have, how fancy you want your remote to be, and how much money you want to spend, here are the five best Roku devices for your entertainment center.
The Roku Streaming Stick+ is an extremely powerful little streaming stick, especially considering that it retails for only $50. This device features snappy navigation, full 4K resolution and a powerful wireless chip, meaning that you'll be able to load UHD content quickly and watch it without interruptions. You can search through hundreds of apps with the included voice remote, or connect via smartphone app for private listening. While the Roku Streaming Stick+ lacks all the bells and whistles of the fanciest Roku devices, that helps keep the price down and the experience streamlined. For most viewers, this device provides the best balance of form and function. That's why we named it the winner of the Tom's Guide Award for top streaming device.
Editor's Note: Roku is replacing this model with the Roku Streaming Stick 4K, which we look to test and review soon.
Read our full Roku Streaming Stick+ review.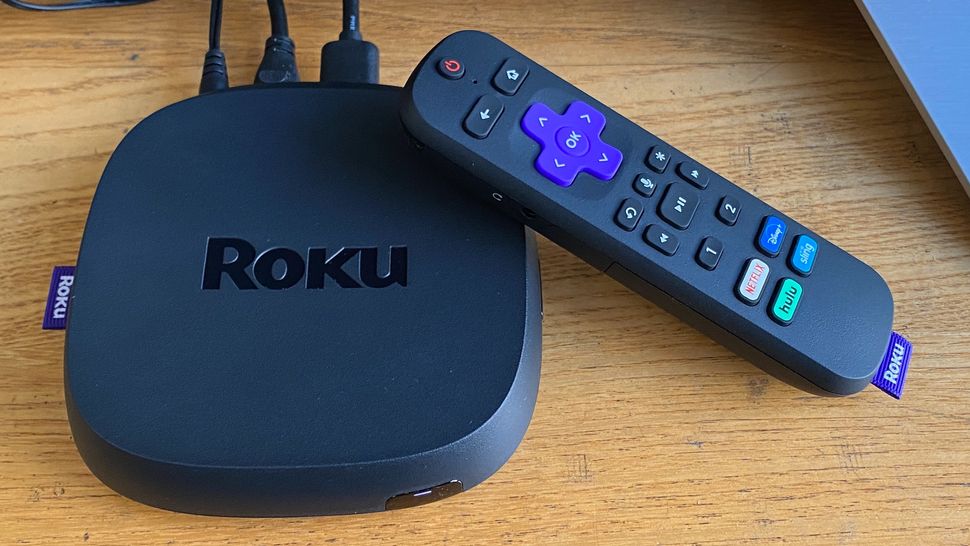 The Roku Ultra is expensive, but true to its name, it will give you the most comprehensive Roku experience that money can buy. As with other high-end Roku devices, you get thousands of channels, full 4K resolution and extremely fast navigation. But with the Ultra, you also get an Ethernet port for a steadier Internet connection, as well as a USB port to provide your own videos and music.
Also, the 2020 Roku Ultra is a bit faster in places (though you might not notice it all the time) and offers improved wireless streaming range. The voice-enabled remote includes two programmable buttons, as well as a headphone jack for private listening, and a handy "remote-finder" feature if it gets lost in the couch cushions.
Read our full Roku Ultra (2020) review.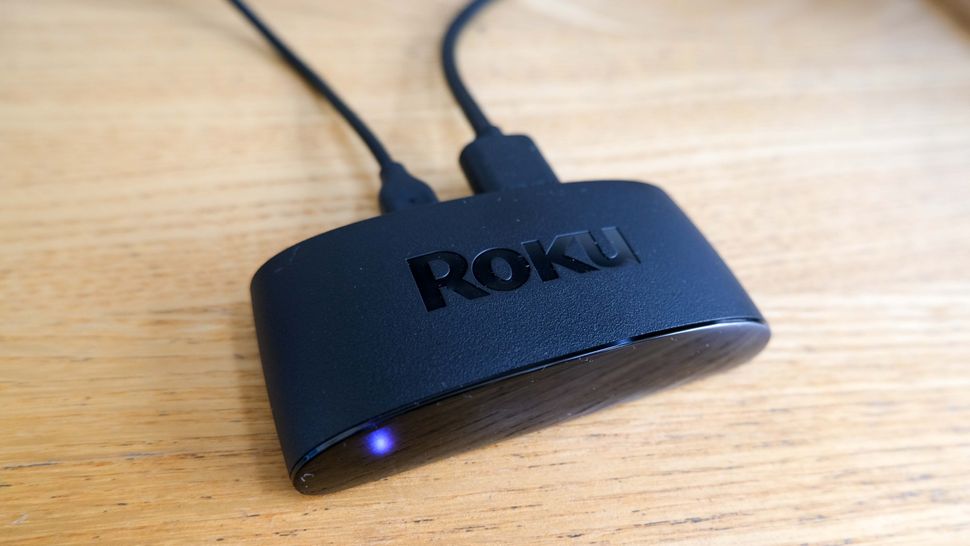 Getting crisp 4K streaming at under $40 is rare, and always comes with a caveat or two. The new Roku Express 4K Plus fixes one of the big annoyances of the Roku Premiere it replaces, by giving you a better remote. This remote doesn't require a direct line of sight, so you can point it in whichever direction you please. That upgrade, plus fast performance and UHD streaming makes the Roku Express 4K Plus a great option for those trying to get a 4K Roku (and all the apps that it comes with) at the lowest price.
That said, we still have two reasons to consider paying a little more. Its design is a little too light, so you might spend a minute fiddling with it to have it lie flat on a surface — making the Streaming Stick Plus' easy-to-use design even better by comparison. Also, there's no Dolby Vision or Atmos Audio, but some might not see that as worthy of going higher up the price-chain. The Roku Express 4K Plus won a Highly Recommended award in the 2021 Tom's Guide Awards for Best Streaming Devices.
Read our full Roku Express 4K Plus review.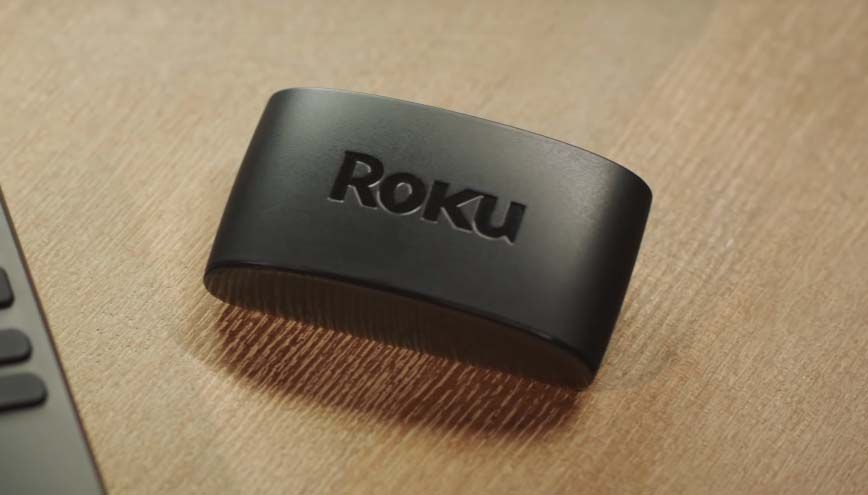 The Roku Express has come a long way since its first iteration in 2016. Back then, the device was underpowered and inconveniently designed. Now, the Express is a worthwhile investment for 1080p TV owners who want the simplest streaming solution. At $30, the Roku Express is the cheapest streaming player from a major manufacturer, and you get plenty of features for that price. In addition to thousands of streaming channels and a highly customizable interface, you can access voice search and private listening through a smartphone app. The only big downside is the standard IR remote, which doesn't always always work as well as it should.
Read our full Roku Express review.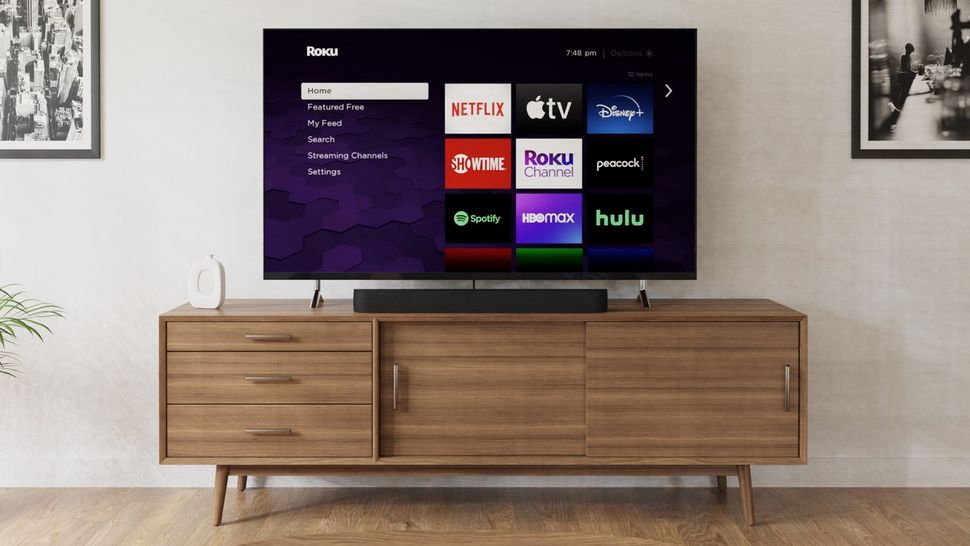 When you want the excellence of the Roku platform, but your TV doesn't have the strong sound you want? Well, the Roku Streambar is a great solution that's often on sale. It's design won't take up too much space on your counter top or entertainment center, but also provides quality sound with both loudness and clarity. Its bass leaves something to be asked for, though, but that's not a problem for most TV. And this way, you can combine your streaming device and soundbar into the same package, and save more space.
Read our full Roku Streambar review.