The best Roku devices continue to provide some of the best streaming experiences, especially for those who don't want to break the bank. These Roku device prices range from $29 Roku Express (2022) to the $99 Roku Ultra — and that's before sales and the soundbars that also stream. Looking for more ways to save? The Roku Channel offers tons of linear TV for free.
And on top of the Roku devices you can purchase, and Roku software-equipped TVs from the likes of TCL, there will soon be Roku TVs too. Just like how 2021 saw Amazon make Fire TV ... TVs.
Latest Roku News (updated May 9)
At Tom's Guide we test every new Roku device by watching shows and movies on them, seeing how they handle search queries, making sure they're not missing any apps and using The Roku Channel to watch free content. Sometimes we even use them for our own personal streaming. One model we've used often is the $50 Roku Streaming Stick 4K, which we rank as the best Roku device (or any streaming device). The best Roku deal right now finds the budget-friendly Roku Express 4K Plus down to $29 — a $10-off discount, and the 1080p Roku Express is down to $25 ($5 off).
The Roku Streaming Stick 4K is also an excellent streaming device for its small size, which makes it a perfect gadget for traveling. Our senior editor explained why he always brings this Roku on vacation (though he had to order a new one as he left his last one in Chicago). That 4K Plus model, though, used to stand out by being the only Roku that packed in the excellent Roku Voice Remote Pro. That said, things have changed, as the Roku Ultra finally got more "ultra" by adding Roku's best remote.
Roku was one of the first big brands to develop a stand-alone streaming player, and now it's the top streaming platform in the industry, with Amazon Fire TV nipping at its heels. But, like any other product with a decade-plus history, Roku's lineup has gotten a little tangled, and has maybe one too many devices. We also reviewed Roku's Express 4K Plus, which made it to this list as the best Roku device under $40.
Roku's elegant menu system puts apps (and not ads) first, and offer everything from inexpensive Full HD streaming, to premium 4K picture quality coming straight out of a soundbar. As long as you pick one of the best Roku sticks or players, you will get snappy streaming at a competitive price.
The best Roku devices you can find today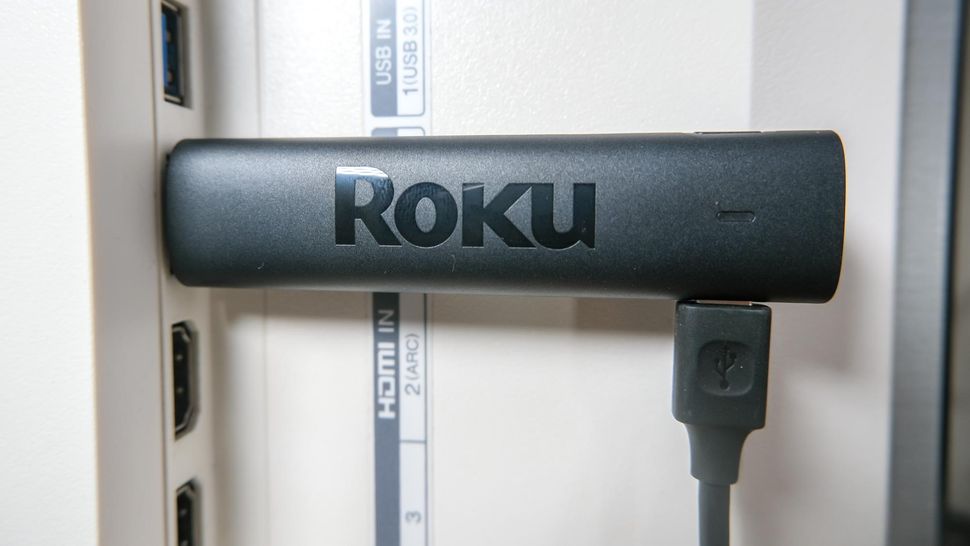 The Roku Streaming Stick 4K is the best streaming device, so no wonder it's also the best Roku device, the Streaming Stick+. While it's not a huge leap over that model, it keeps everything we loved and fixes one of the biggest flaws of its predecessor by adding Dolby Vision. Roku has also added a new quad-core processor in the Roku Streaming Stick 4K, for what it claims provide 30% faster app boot times. That's a bit hard to measure, but the Roku Streaming Stick 4K felt snappy and fast enough. Major apps opened within 11 seconds. If you find your Roku not working at some point, don't worry, as it's easily fixed.
Now that the stick supports Dolby Vision (along with HDR10/+), you can stream all your shows and movies just as beautifully as anything else. The picture plays in crisp UHD image quality. However, the device is lacking on audio standards, missing the spatially-focused Dolby Atmos sound technology. The standard remote works fine, but if you want the superior Voice Remote Pro, check out our write-up of the Roku Streaming Stick 4K+ below. And check out our Roku Streaming Stick 4K vs. Chromecast with Google TV face-off to see how it fares against the other best $50 streaming stick.
Read our full Roku Streaming Stick 4K review.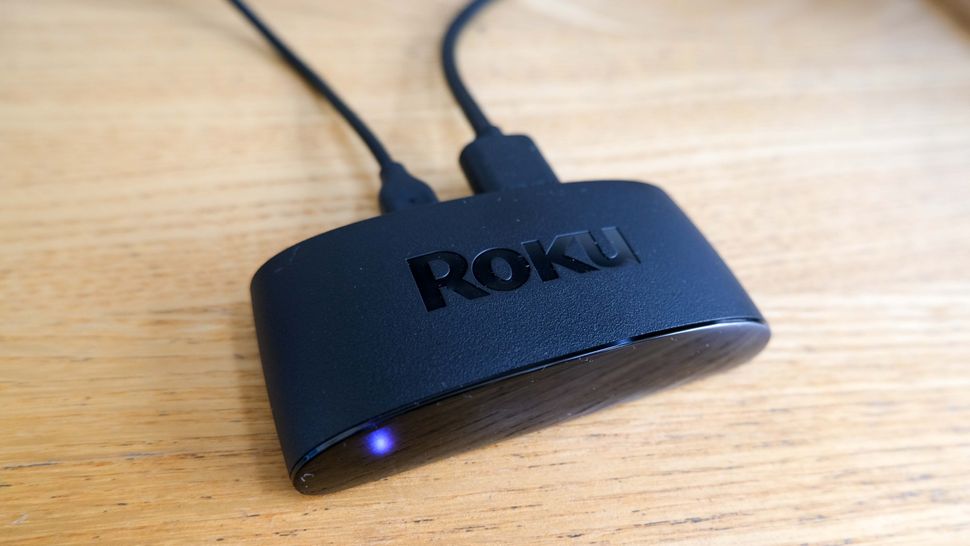 Getting crisp 4K streaming at under $40 is rare, and always comes with a caveat or two. The new Roku Express 4K Plus fixes one of the big annoyances of the Roku Premiere it replaces, by giving you a better remote. This remote doesn't require a direct line of sight, so you can point it in whichever direction you please. That upgrade, plus fast performance and UHD streaming makes the Roku Express 4K Plus a great option for those trying to get a 4K Roku (and all the apps that it comes with) at the lowest price.
That said, we still have two reasons to consider paying a little more. Its design is a little too light, so you might spend a minute fiddling with it to have it lie flat on a surface — making the Streaming Stick Plus' easy-to-use design even better by comparison. Also, there's no Dolby Vision or Atmos Audio, but some might not see that as worthy of going higher up the price-chain. We've recently raised this unit in our rankings, as it's continued to impress more TG staffers with its value proposition — which is why we named it the best cheap streaming device.
Read our full Roku Express 4K Plus review.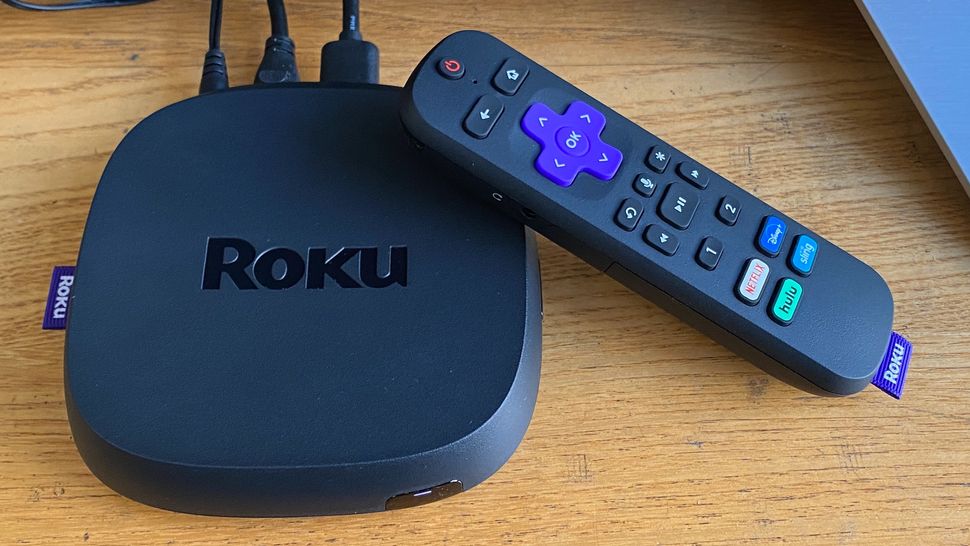 The Roku Ultra is expensive, but true to its name, it will give you the most comprehensive Roku experience that money can buy. As with other high-end Roku devices, you get thousands of channels, full 4K resolution and extremely fast navigation. But with the Ultra, you also get an Ethernet port for a steadier Internet connection, as well as a USB port to provide your own videos and music.
Also, the 2020 Roku Ultra is a bit faster in places (though you might not notice it all the time) and offers improved wireless streaming range. The included Roku Voice Remote Pro has many great features, but our favorite is the fact that it doesn't require batteries. Oh, and it also has hands-free voice controls — crucial if you can't find yours. It also has two programmable buttons, and a headphone jack for private listening.
Maybe a bit too expensive for most, the Roku Ultra is my preferred streaming device these days, after I ditched my Apple TV 4K for the Roku Ultra. Not only does it have comparable features (just missing Twitch on the app front), but its version of Netflix proves more stable when it comes to Dolby Atmos than my Apple TV 4K.
Read our full Roku Ultra (2020) review.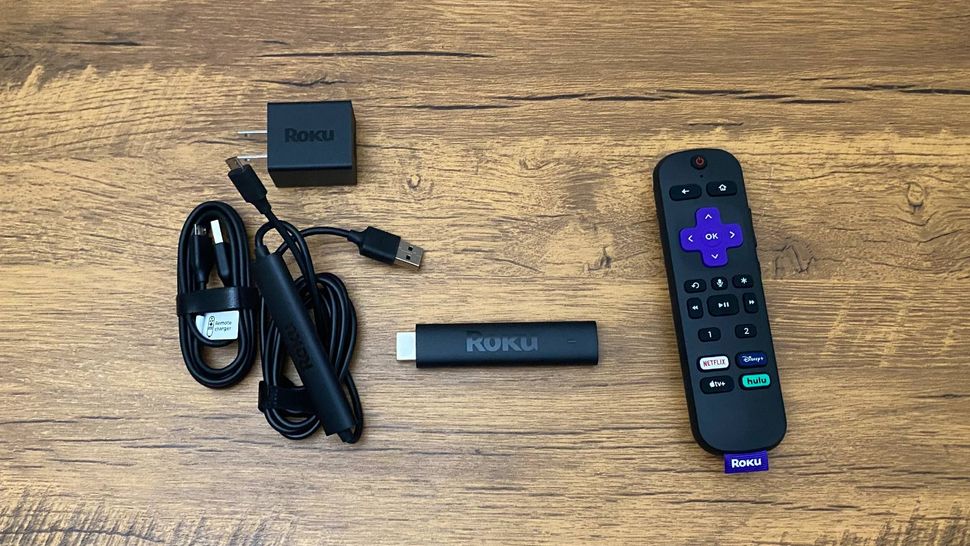 The Roku Streaming Stick 4K Plus is slightly faster and more powerful, is finally capable of playing high-quality Dolby Vision and comes with the excellent Voice Remote Pro. It has everything we loved about the previous model, the Streaming Stick Plus, with a bit more juice and features.
The Roku Streaming Stick 4K Plus delivers all the ultra-HD streaming, video quality and speed that anyone could need, along with a wonderfully simple OS, and at a very reasonable price. And it comes with the excellent Voice Remote Pro. It's got a rechargeable battery, an optional always-listening function and two customizable buttons.
Read our full Roku Streaming Stick 4K Plus review.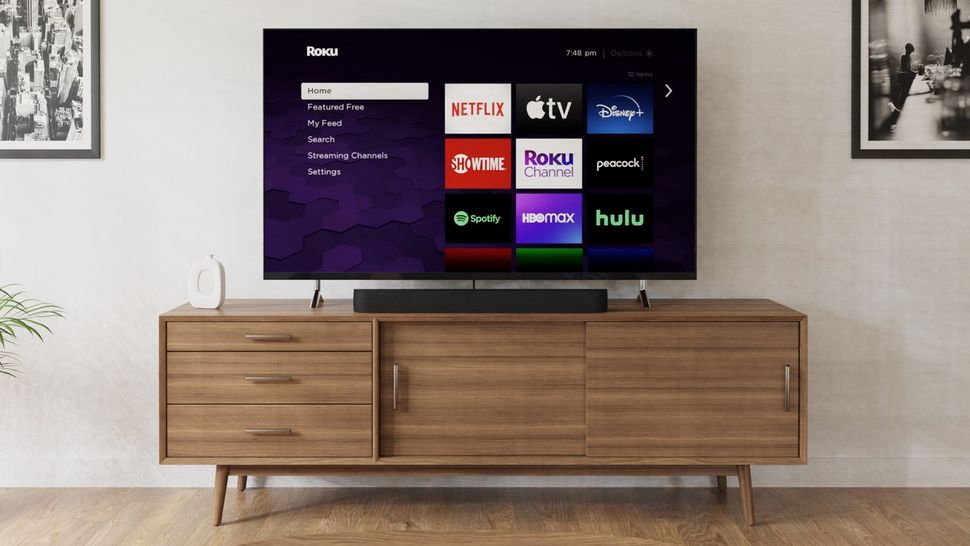 When you want the excellence of the Roku platform, but your TV doesn't have the strong sound you want? Well, the Roku Streambar is a great solution that's often on sale. It's design won't take up too much space on your counter top or entertainment center, but also provides quality sound with both loudness and clarity. Its bass leaves something to be asked for, though, but that's not a problem for most TV. And this way, you can combine your streaming device and soundbar into the same package, and save more space.
Read our full Roku Streambar review.
Roku improved the Express' remote for its 2022 edition, but this streaming device entered a more competitive market. Sure, if you only compare it against other Rokus, you'll see it as a competent $30 HD streaming device. The kind of streamer you buy to upgrade a 'dumb' TV or display that doesn't have any apps. Its performance is relatively snappy for its price point (but by no means as fast as above models), and it's still a Roku, so you still get all the standards like a customizable home screen and all the apps. Plus, that Remote app allows for wireless private listening.
But, at $30, it's got to contend against the Chromecast with Google TV HD, which has a better remote, as well as the Amazon Fire TV Stick Lite, which has a voice-enabled remote. While it's a good streaming device, it's not our favorite Roku by far, and it's not the best $30 streamer either.
Read our full Roku Express (2022) review.