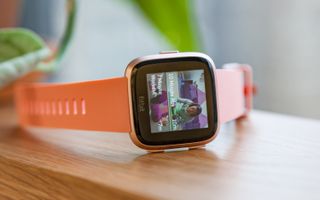 Gifts for Fitness Buffs
The runner, swimmer, cyclist or gym rat in your life is probably the easiest to shop for, because there are so many devices and accessories to choose from — almost too many. That's why we whittled down the list of best gifts for fitness buffs across a range of prices, so you can pick the perfect present.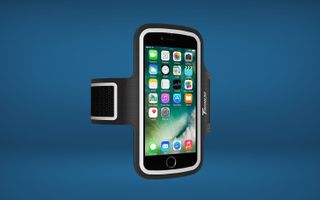 Trianium Smartphone Running Armband
The runner in your life probably needs a new armband for their smartphone. Maybe they already have one, but that doesn't matter: Running armbands get gross after a while, and having a fresh one to fasten around your upper arm is refreshing. Trianium's armband fits most larger phones, including the iPhone 8 Plus and the Samsung Galaxy S9+. Better yet, it even fits those phones with their cases on, including chunky OtterBox and LifeProof coverings.
Credit: Trianium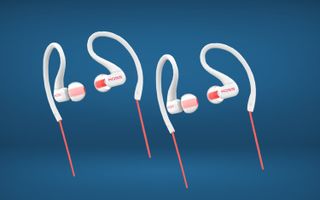 Koss Fitclips KSC32
These extremely affordable wired headphones are some of the most comfortable earbuds I've ever worn. They're perfect for anyone who doesn't want to make the leap to Bluetooth for whatever reason (usually comfort or sound quality). The audio is well-balanced for headphones at this price. Bonus: The FitClips come in a variety of colors, which makes them feel a little more personal than most sport earphones, which tend to come in a very basic black.
Credit: Koss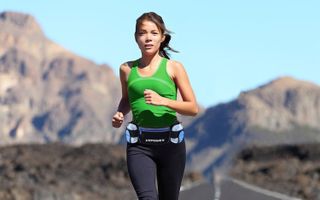 URPower Running Belt
The hard-core runner in your life needs this catch-all neoprene belt for storing everything from water bottles and keys to a 6.1-inch smartphone. There's even a cable-sized hole to plug in a pair of wired headphones, if your loved one just can't bear to go Bluetooth. Think of this running belt like a sleeker fanny pack. It works for more scenarios than just running, such as travel and outdoor adventures, which makes it a versatile gift.
Credit: URPower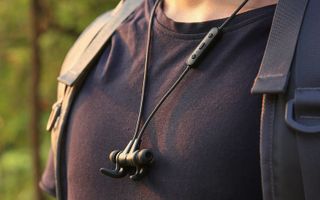 Aukey Latitude EP-B40
These are my favorite Bluetooth running earbuds, and not just because they're extremely cheap. Aukey's sweat-resistant Latitude earbuds come with three additional silicone ear tips and three pairs of wings to customize your fit. In my experience, they were incredibly comfortable and stayed put while I was running, even on windy days. And unlike many Bluetooth earphones, the Latitude handles bass with ease. No one would ever guess how little you spent on this truly great gift.
Credit: Aukey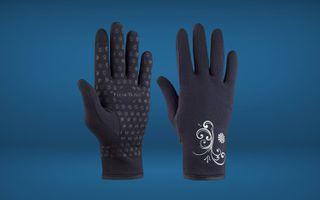 TrailHeads Women's Running Gloves
There's no better time like the holidays to gift someone a pair of warm gloves. But for the runner in your life, regular old wool mittens won't suffice. If you know someone who sticks to their running routine even when the temps dip below freezing, a pair of warm, smartphone-compatible running gloves is the perfect gift. These TrailHeads gloves come in women's and men's sizes for the best fit.
Credit: TrailHeads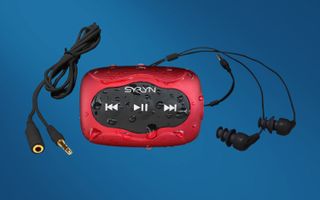 Swimbuds Waterproof Headphones
The Syryn waterproof MP3 player and Swimbuds wired earphones are an excellent twofer for the swimmers on your shopping list. The pair is sold as a $60 bundle, which won't break the bank but will still get you a high-quality, well-reviewed fan favorite on Amazon. Make sure the swimmer in your life owns a large music catalog, because the Syryn isn't compatible with streaming services. But if you r loved one has a vast MP3 library, the Syryn and Swimbuds will make it possible to bring those tunes underwater for a more inspired workout.
Credit: Swimbuds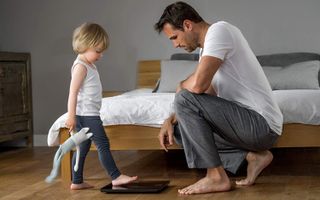 Nokia Body Smart Scale
To give someone a scale for the holidays, you need to know them very, very well. This isn't a gift for an acquaintance or a co-worker. Nokia's Body Bluetooth scale, which is our favorite budget option in this category, is a gift for someone who has asked for a device like this or has told you that they are trying to find ways to get or stay in shape. With that caveat, this scale is truly excellent. It syncs to an app that documents weight and BMI trends over time, which can be helpful when you're trying to lose or maintain weight. It even records data from Nokia's fitness trackers, if your friend or relative is already using one.
Credit: Nokia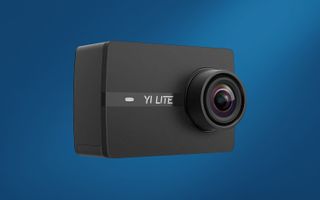 Yi Lite action camera
The Yi Lite action camera is an affordable GoPro alternative for the thrillseeker in your life who wants to document their adventures on the slopes or off the trail. Although it isn't waterproof — you'll need to add a $40 case to ensure that — the Yi Lite is incredibly easy to use and offers better audio than the GoPro Hero, which is almost twice the price. Your loved one and all their YouTube followers will thank you.
Credit: Yi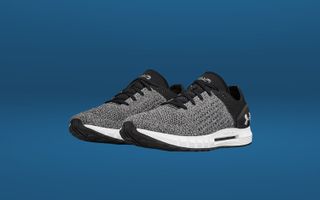 Under Armour Hovr Sonic Connected Shoes for Men & Women
Every runner could use a fresh pair of sneakers, and Under Armour's lineup offers solid choices. The Bluetooth Hovr Sonic Connected shoes are just $10 more than the "dumb" version of the same shoe, and they're integrated with MapMyRun for tracking advanced running metrics. By spending a little extra on these connected shoes, you can give the runner in your life a stylish pair of running shoes and a convenient way to track miles, all in one package.
Credit: Under Armour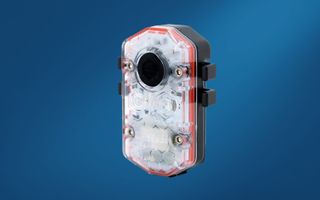 See.Sense Icon+ Rear Light
Keep the cyclist in your life safe with this Bluetooth bike light. The light can be controlled via a smartphone app before nighttime rides, but it also adapts to its surroundings to change brightness according to ambient light. The Icon+ will also start flashing more rapidly and brightly when it senses oncoming cars. Bonus: If someone steals the bike the light is attached to, you can use the smartphone app to track down the bicycle.
Credit: See.Sense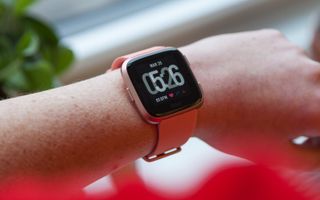 Fitbit Versa
If someone on your holiday gift list is longing for a smartwatch but you don't want to spend upward of $300 on one, Fitbit's $199 Versa is an affordable alternative that works with both iOS and Android devices. Fitbit has its own app store for installing useful apps, including Starbucks and The New York Times, directly on the Versa. Plus, you get Fitbit's solid suite of fitness-tracking features. The Versa really appeals to women, in particular, with its smaller size and the addition of period tracking on the watch face.
Credit: Tom's Guide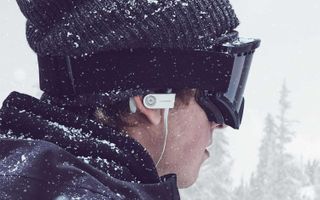 Powerbeats 3
If you're seeking a reliable, long-lasting pair of comfortable Bluetooth sport earphones, look no further than the Powerbeats 3. These headphones wrap around the back of your neck and hook over your ear, to ensure they'll stay in place while you work out. They're also incredibly comfortable to wear, even when you're just sitting around listening to podcasts. The Powerbeats 3 last up to 12 hours on a charge, and a 5-minute charge will give you an hour-long battery boost if you need to squeeze in a workout.
Credit: Beats by Dre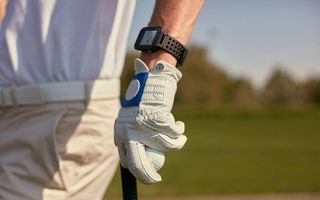 Garmin Approach S20
Improve your golf game with a GPS watch that also analyzes your swing. The Garmin Approach S20 gets rave reviews on Amazon for its accurate measurement of shot distances and its ability to track stats like putts per round and fairways hit. The watch also pairs with Garmin's TruSwing golf-swing sensor to give you even deeper analysis. In addition, the S20 tracks daily activity and sleep, which makes this watch a truly well-rounded device for the golf fan in your life.
Credit: Garmin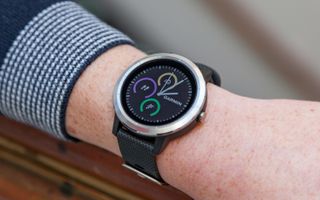 Garmin Vivoactive 3 Music
Garmin's Vivoactive 3 was already a stylish smartwatch with built-in GPS, a heart rate sensor and an NFC chip for mobile payments, courtesy of Garmin Pay. Then, Garmin added onboard music storage and re-released the Vivoactive 3 with a slightly higher price tag, but it's still a bargain compared with the Apple Watch. The Vivoactive 3 has the same emphasis on fitness as its predecessor but looks more like a watch you'd want to wear every day, with a stylish round face.
Credit: Tom's Guide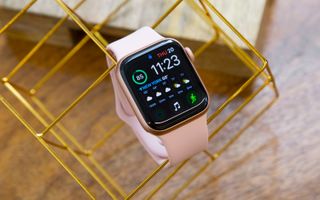 Apple Watch Series 4 (GPS)
You don't need a cellular smartwatch to have a great smartwatch experience. The Apple Watch Series 4without LTE is our top pick for the best all-around smartwatch because of its sophisticated health-tracking features, including an FDA-cleared electrocardiogram app that will debut on the watch by year's end. The Series 4 can also detect serious falls and alert emergency services if you remain unresponsive following your landing.
The Series 4 delivers excellent fitness-tracking features, a well-stocked App Store and the ability to handle lightweight smartphone tasks, including querying Siri and sending text messages. The Apple Watch offers built-in GPS, a heart rate sensor and an NFC chip for Apple Pay transactions, and it comes in two sizes with multiple band options. You won't find a better smartwatch than this.
On Black Friday and Cyber Monday, you'll find the best deals for the more affordable Series 3, which doesn't have on-the-go electrocardiograms or fall detection but otherwise offers the same excellent suite of fitness-tracking features.
Credit: Tom's Guide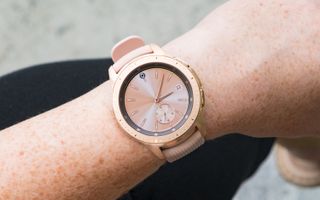 Samsung Galaxy Watch
For the Samsung Galaxy S or Note user on your list, Samsung's new Galaxy Watch would make a perfect accessory. Sure, it's a little pricey, but it's also pretty fashionable for a smartwatch and offers a ton of health and fitness features, including a stress-management tool and automatic workout tracking. An LTE version of the Galaxy Watch is also available, but we caution against adding charges to your loved one's wireless data plan without their permission as part of a gift. Just sayin'.
Credit: Tom's Guide