The Best and Worst Marvel Movies of All Time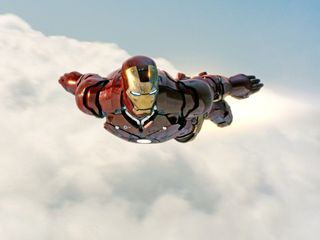 The Best and Worst Marvel Movies of All Time
Over the past few years, Marvel films have been, if not always great, at least consistently good. It wasn't always that way, however. Marvel has been making theatrical films, in one way or another, for more than 70 years, and its efforts have been decidedly mixed. Through the rigorous, scientific method of "asking my co-workers what they thought," I've determined the definitive order of all 51 Marvel films ever made, from soaring superhero epics to villainous duds, and ranked them from worst to best.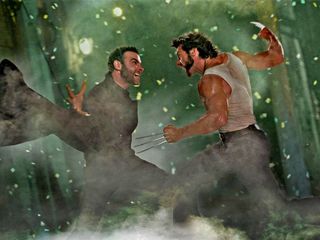 51. X-Men Origins: Wolverine (2009)
X-Men Origins: Wolverine may not be the least watchable film on this list, but in terms of damage done to a classic character, this is about as bad as it gets. Before he joined the X-Men, Wolverine (Hugh Jackman) was James Howlett, a mutant with exceptional healing abilities and longevity. When the Weapon X program turns him into a living weapon, he must hunt down his former squadmates. It sounds cool in theory; in practice, it's a mess of bad special effects, wooden dialogue and nonsensical plot points.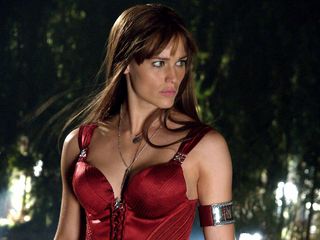 50. Elektra (2005)
When Elektra died in the Daredevil comics, she was so popular that fans demanded she come back. Marvel thought it'd try the same trick for a solo movie, but this time, it didn't go as well. After a powerful ritual brings Elektra (Jennifer Garner) back to life, she becomes a hired killer, at odds with the villainous ninjas known as the Hand. It's not a bad setup, but the movie is completely bereft of a sense of fun, and its leaden action scenes and unrealistic dialogue only make matters worse.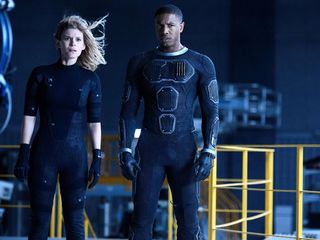 49. Fantastic Four (2016)
As Marvel's very first modern superhero team, the Fantastic Four are all about family, exploration and having fun. The 2016 film Fantastic Four captured absolutely none of the above. With a dark, grim palette; claustrophobic action sequences; and a story line that would have been too dull for a 30-page comic, let alone a 2-hour movie, Fantastic Four isn't just bad; it completely misses the point of its subject matter. It's easily the worst Fantastic Four film, and that's really saying something.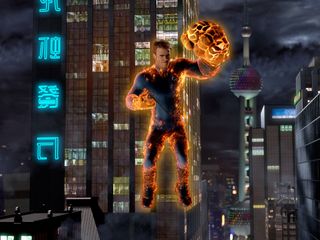 48. Fantastic Four: Rise of the Silver Surfer (2007)
Fantastic Four: Rise of the Silver Surfer did a decent job at capturing the fun and lively tone a Fantastic Four film should have, but that doesn't quite make up for its unmitigated stupidity. The Silver Surfer (Doug Jones) heralds the arrival of Galactus, who threatens to devour the whole world, and only the Fantastic Four can stop him. Fair enough, but the character arcs have no teeth, the dialogue is cringeworthy, and the final battle is about as big a letdown as superhero fans have ever seen on film.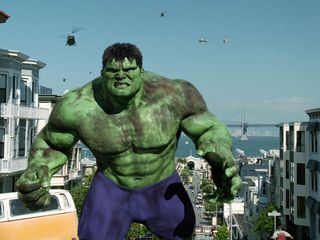 47. Hulk (2003)
Ang Lee's Hulk isn't absolutely meritless as a film, but as a superhero romp, it completely fails to understand the character's appeal. The movie paints an odd portrait of domestic abuse, father-son relationships and psychosexual desire, but there's a general absence of, well, Hulk smashing things. A thoughtful Hulk movie could theoretically work, but not one with glacial pacing, boring conversations and a "climactic confrontation" that was anything but. At the end of the day, a well-intentioned mess is still a mess.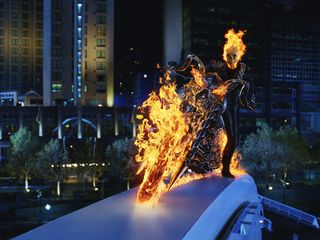 46. Ghost Rider (2007)
Ghost Rider made a decent amount of money in theaters, but that probably won't help its legacy. Nicolas Cage stars as Johnny Blaze, a motorcycle stuntman who makes a deal with a demon in order to hunt down criminals as the fiery, skeletal Ghost Rider. While Cage can make just about any role entertaining, Ghost Rider is aggressively dumb, with scenery-chewing actors who can't quite decide if they're making a horror, comedy or action film. The unconvincing CGI doesn't help, either.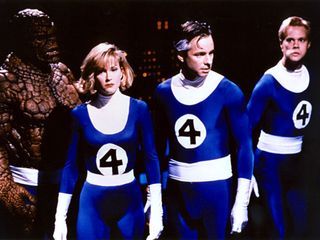 45. The Fantastic Four (1994)
The Fantastic Four (1994) was never actually released — and that's one of the better things about it. Created not to entertain fans, but simply to maintain licensing rights, The Fantastic Four actually has a pretty solid setup. Reed Richards (Alex Hyde-White) takes his family into space, where they get superpowers, but Dr. Doom (Joseph Culp) opposes them when they return to Earth. That's about where the charm ends, as the movie seems hastily cobbled together with bargain-basement special effects and editing.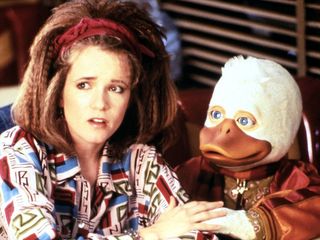 44. Howard the Duck (1986)
To its credit, Howard the Duck has its fans; there just aren't that many of them. This kitschy '80s film tells the story of the titular Duck, one of Marvel's most bizarre supporting characters. Chip Zien voices Howard, an anthropomorphic duck who arrives on Earth, falls in love with a human woman and has to do battle with the Dark Overlord of the Universe. The movie is too bizarre to be boring, but its weird sexual humor and aimless plot feel dated rather than endearing.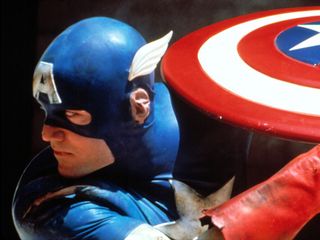 43. Captain America (1990)
Before Chris Evans played Captain America on the big screen, Matt Salinger tried his hand at the role — and he stunk. While Captain America (1990) at least respects the source material enough to pit Cap against the Red Skull, before the hero gets frozen in ice, that's about where the enjoyment ends. The film is a joyless slog that has Captain America battling — I am not making this up — anti-environmentalist mafiosos. It's about as boring as it sounds, and possibly more so.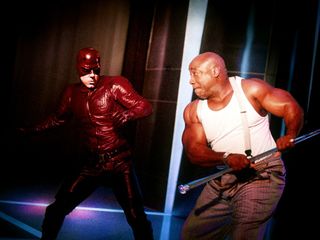 42. Daredevil (2003)
Before Charlie Cox became the Man Without Fear, there was Ben Affleck. He wasn't great. While this film has a few cool ideas (Michael Clarke Duncan as the Kingpin and … well, that's it, really), it's ultimately bogged down by a tone that takes itself way too seriously, a script that prefers pithy one-liners to real character development and a cast that doesn't seem all that excited to be there. The Daredevil costume also earned some jeers for being little more than a plain red jumpsuit.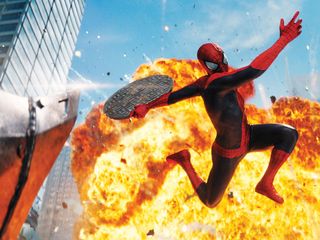 41. The Amazing Spider-Man 2 (2014)
Spider-Man has a great rogue's gallery of villains, but that doesn't mean that filmmakers need to shove as many foes as possible into a single movie. Take The Amazing Spider-Man 2, which featured Electro, Rhino and the Green Goblin — and that's on top of trying to juggle a story about Peter Parker's (Andrew Garfield) love life, his parentage, his relationship with Aunt May and his friendship with Harry Osborn (Dane DeHaan). The Amazing Spider-Man 2 is big and loud, but it amounts to nothing.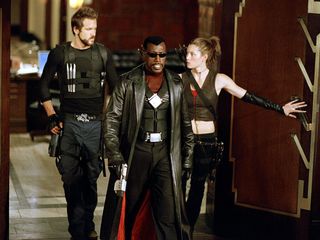 40. Blade: Trinity (2004)
Making the third movie in a trilogy is always hard. Blade: Trinity tried its best, but after two good installments, the series was just about out of steam. Behind the scenes, Wesley Snipes (Blade) wasn't playing nice with anyone, while the script and direction consistently went nowhere. In the movie, experienced vampire hunter Blade does battle with a revived Dracula — which, to be fair, sounds awesome. In practice, it's just another superhero series that, lacking any new ideas, ends with a whimper instead of a bang.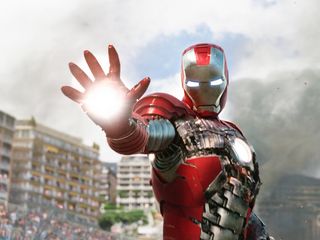 39. Iron Man 2 (2010)
On paper, Iron Man 2 had everything it needed in order to tell an even better story than the first movie: War Machine! (Also: Don Cheadle!) A more threatening villain! A more connected Marvel Universe! On screen, it didn't fare as well. Tony Stark (Robert Downey Jr.) went through the exact same character arc as in the first film, but this time, with lots of tedious world-building baked in. Whiplash (Mickey Rourke) proved a feeble antagonist. But War Machine was, indeed, pretty cool, so there's that.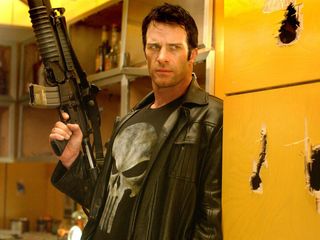 38. The Punisher (2004)
Even if it had been firing on all cylinders, The Punisher probably wouldn't have been good — but it might have been enjoyable, which is more than a lot of movies on this list can claim. Thomas Jane and John Travolta did solid work as vigilante Frank Castle, aka The Punisher, and mobster Howard Saint, respectively. The movie was too grim for its own good, though, which made some of the more campy, comic book elements feel even more out of place.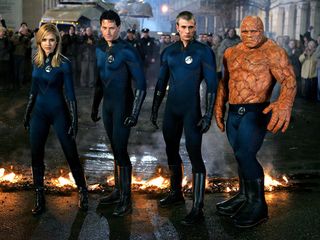 37. Fantastic Four (2005)
Fantastic Four (2005) isn't very good, but it's probably the best Fantastic Four adaptation to ever hit the big screen. Ioan Gruffudd, Jessica Alba, Chris Evans and Michael Chiklis imbue Mr. Fantastic, Invisible Woman, the Human Torch and the Thing, respectively, with a lot of the wit and warmth of their comic book counterparts. The story, though, felt ponderous and pointless, while the special effects were not really good enough to keep up with the action scenes — which were ambitious, but not actually that exciting.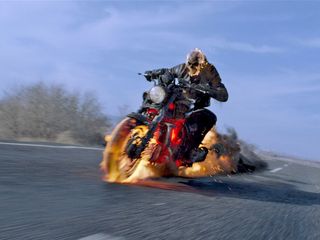 36. Ghost Rider: Spirit of Vengeance (2011)
Ghost Rider: Spirit of Vengeance didn't aim as high as its predecessor, which means it didn't have quite as far to fall. Nic Cage reprises his role as Ghost Rider, and he's just as zany as you'd expect. That, in and of itself, might make this film worth a watch; the extremely confusing plot and bland characterizations don't. Still, the movie never quite descends past "boringly bad" into "offensively bad." If you saw it, you might not even remember that you did.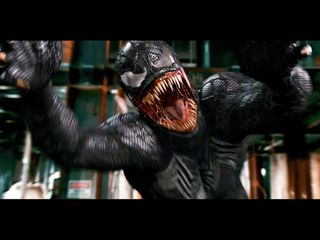 35. Spider-Man 3 (2007)
Spider-Man 3 aimed high and completely missed the mark, but you've got to at least give it credit for trying. In his final turn as Spider-Man, Tobey Maguire tries to show a darker side of the character when the web-slinger acquires a symbiotic suit from outer space. The central conceit wasn't bad, but with the New Goblin, Sandman and Venom, the movie tried to cram too many villains into its bloated run time. It's not unwatchable, just confusing and frustrating.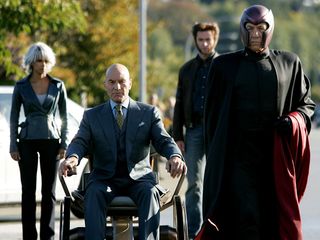 34. X-Men: The Last Stand (2006)
Like a lot of "bad-but-not-that-bad" Marvel films, you can see the germ of a good film in X-Men: The Last Stand. Jean Grey (Famke Janssen) returns from the dead as the inconceivably powerful Phoenix, while Magneto (Ian McKellen) tries to manipulate her into powering his mutant rebellion. The story gets bogged down in a ton of narrative digressions and contrived character arcs, and the action is too over-the-top to be convincing. Kelsey Grammer plays Beast, though, and that alone is worth watching.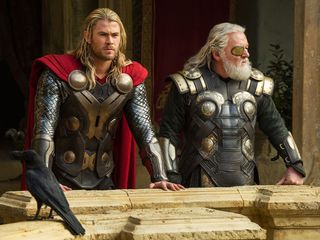 33. Thor: The Dark World (2013)
Thor: The Dark World was a remarkable movie, in that it had an incredible cast and a beautiful aesthetic, yet still felt utterly forgettable. Norse thunder god Thor (Chris Hemsworth) faces off against Malekith (Christopher Eccleston, the Ninth Doctor himself), a dark elf who believes the Earth rightfully belongs to him. The story goes nowhere, although Tom Hiddleston has another amusing turn as Loki, Thor's mischievous brother. Watch it if you're intent on staying current with the Avengers movies, but you won't need to watch it twice.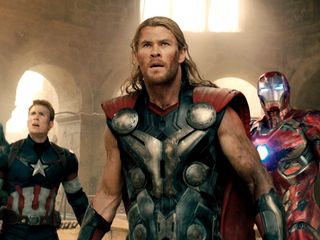 32. Avengers: Age of Ultron (2015)
Avengers: Age of Ultron is a competent superhero team-up film. That's perhaps the most substantive thing you can say about it. Captain America, Iron Man, the Hulk, Hawkeye and Black Widow join forces to take on an evil robot called Ultron (James Spader, of all people) — and then the cast keeps growing and growing. It all gets a little unwieldy, and there's a lot of tedious setup for future films. Still, the cast is great, and the action will hold your interest.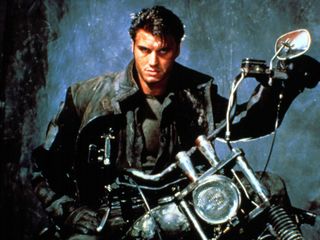 31. The Punisher (1989)
I could write a whole separate article about the underrated Dolph Lundgren (did you know that he's a chemical engineer AND a karate champion?). But for the purposes of this article, I'll just say that he saved an otherwise very forgettable Punisher adaptation. This film casts Lundgren as Frank Castle, who goes on a one-man killing spree against both the Mafia and the Yakuza. The story and dialogue could have been better, but as a gritty late '80s revenge flick, it rises above much worse movies out there.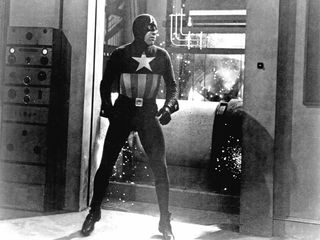 30. Captain America (1944)
It may not have that much in common with the comics that inspired it, but Marvel's very first Captain America film is an archetypal example of '40s serial action films, complete with fistfights, explosions and cliff-hanger endings. Grant Gardner (Dick Purcell) is a district attorney who secretly serves the government as Captain America, a masked crime fighter. There are mad scientists, ancient ruins and plot twists galore. If you can forgive the digressions from comics canon, it's an entertaining, albeit cheesy, relic.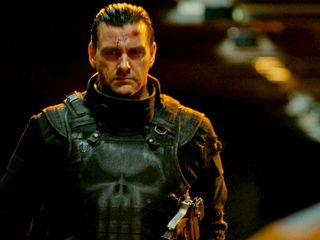 29. Punisher: War Zone (2008)
Critics were baffled when presented with Punisher: War Zone. The film had excellent production values and a spirited performance from Ray Stevenson as Frank Castle/the Punisher. It's dark and ultraviolent, with a story that's decidedly not terrible and a script to match. The action scenes are either gross or highly satisfying, depending on your stomach for gore. Few Marvel films are divisive as Punisher: War Zone. It's probably worth a look if you have a special affinity for the title character.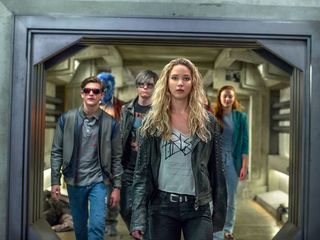 28. X-Men Apocalypse (2016)
Easily the most uneven of the X-Men films, X-Men: Apocalypse sometimes feels like a very good movie stapled to a very bad one. Apocalypse (Oscar Isaac) is an ancient Egyptian supervillain who awakens in the 1980s and wants Professor Charles Xavier's (James McAvoy) psychic powers for himself. The cast, action scenes and '80s vibe are all great; the bloated story, uninspired villain and shrug-worthy ending are not. X-Men: Apocalypse is neither as bad as fans had feared, nor as good as they'd hoped.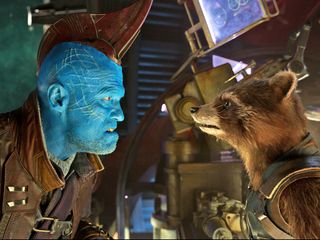 27. Guardians of the Galaxy Vol. 2 (2017)
The first Guardians of the Galaxy film was an instant classic for a lot of Marvel fans; the second one loses some of the novelty, but gains some story depth in its place. Star-Lord (Chris Pratt) and his ragtag group of intergalactic misfits encounter Ego, the Living Planet (Kurt Russell), and both comedy and action ensue. Guardians of the Galaxy Vol. 2 is a good movie all around, although it doesn't add much to the overall mythos aside from a few fun new characters.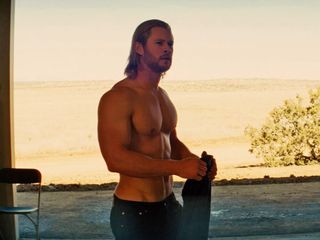 26. Thor (2011)
No one understands the combination of Shakespearean dialogue, sweeping architecture and climactic combat needed in a Thor movie better than Kenneth Branagh, who directed this film. In it, Odin (Anthony Hopkins) exiles his son Thor to the mortal realm, where the god of thunder must learn some humility among the residents of rural New Mexico. The Asgardian action is more interesting than the southwestern astronomy, but the whole movie feels good-natured and breezy. The film also introduced fan-favorite villain Loki, who went on to threaten the whole world in The Avengers.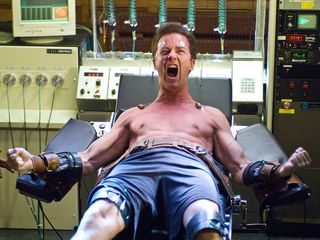 25. The Incredible Hulk (2007)
The Incredible Hulk is about as close as you can get to a boilerplate superhero movie. It's got some character drama, some action, some romance, some intrigue and some comedy, and it pulls them all off pretty well. Ed Norton plays Bruce Banner, who's known to transform into a not-so-jolly green giant when angered. Tim Roth plays Emil Blonsky, a spec-ops soldier who becomes the hideous Abomination to do battle with the Hulk. At one point, Hulk does indeed shout, "HULK SMASH!" What else do you need?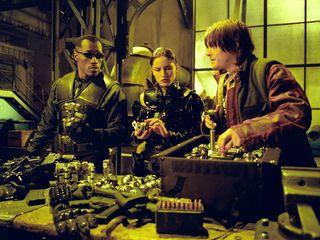 24. Blade II (2000)
Although it's not quite as good as the first Blade film, Blade II is one of the better superhero sequels out there. The action is fast and furious, the story moves at a respectable clip, and the performances are all agreeably over-the-top. Blade, still waging his endless war against vampires, encounters Reinhardt (Ron Perlman). the leader of a powerful vampire clan. Reinhardt has a personal vendetta against Blade, and seeing the two duke it out is as satisfying as it sounds.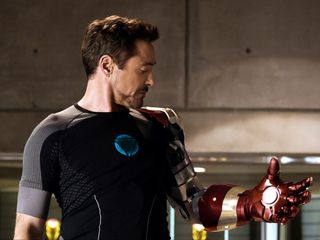 23. Iron Man 3 (2012)
Neither as visionary as the original Iron Man nor as directionless at Iron Man 2, Iron Man 3 is a solid superhero film with a few inventive twists. A villain known as the Mandarin, who is obsessed with dismantling American decadence, puts Iron Man in his sights — but the Mandarin may not be exactly what he claims. With an unpredictable story line, a clever script and some of the best fights in the Iron Man series, Iron Man 3 holds up pretty well.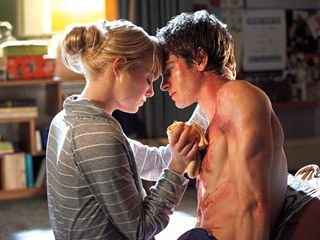 22. The Amazing Spider-Man (2012)
While the Amazing Spider-Man garnered its fair share of criticism, those who liked it really liked it. The movie retells, for the umpteenth time, Spider-Man's origin story. This time, though, the same technology that created the mutated spider also transforms Dr. Curt Connors (Rhys Ifans) into the Lizard. With well-shot action scenes and a Spider-Man who (finally!) cracks wise while fighting his enemies, The Amazing Spider-Man is an ambitious film with a solid cast. It's not as good as Spider-Man 2, but what is?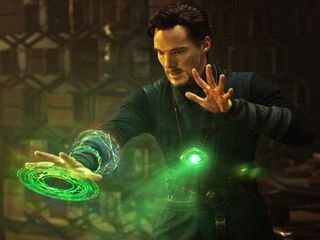 21. Doctor Strange (2016)
A few decades ago, it would have been nearly impossible to adapt the psychedelic, mind-bending Doctor Strange comics, with their unconventional physics and trippy color palettes. Since then, CGI technology has come a long way, and it's given audiences the agreeable Doctor Strange, which marries gorgeous visuals to a clever, otherworldly story. Stephen Strange (Benedict Cumberbatch) seeks mystical training after a catastrophic car accident and finds more than he bargained for in a universe full of alternate dimensions and spectacular powers.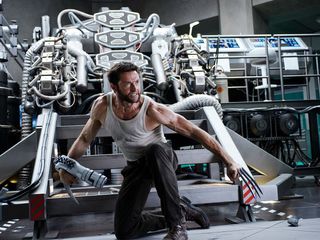 20. The Wolverine (2013)
The first solo Wolverine movie was a disaster; the second was an agreeable action flick that didn't demand too much of its audience. Wolverine travels to Japan at the behest of an old acquaintance. When he's threatened by the Yakuza, ninjas and a handful of supervillains, he does what he does best: cuts a bloody swath through anyone who gets in his way. Wolverine is fast-paced fun from the first flashback to the final battle, buoyed by an affable, offbeat supporting cast.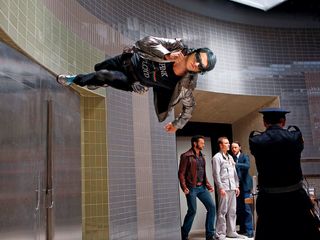 19. X-Men: Days of Future Past (2014)
A lot of things had gone wrong with the X-Men franchise by 2014, but X-Men: Days of Future Past set them right. In a dark parallel future, the last few X-Men do battle with an army of relentless robotic Sentinels. By sending his consciousness to the past, Wolverine can help a younger Professor Xavier set the timeline right. Both the past and future story lines are tremendously entertaining, featuring unpredictable plot twists and fan-favorite character cameos, including by Bishop, Blink, Quicksilver and Warpath.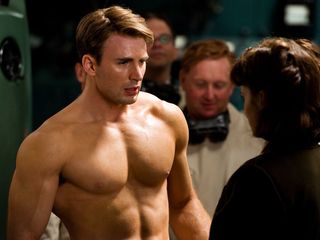 18. Captain America: The First Avenger (2011)
Captain America: The First Avenger winds the clock back to World War II and (finally) gets Cap's origin story right on the silver screen. Scrawny Steve Rogers (Chris Evans) becomes the heroic Captain America with the help of a supersoldier serum, and takes the fight to the villainous Red Skull (Hugo Weaving) in Nazi Germany. The film imparts a ton of Marvel lore without it feeling obtrusive, with an engaging supporting cast and plenty of military action involving motorcycles, tanks and giant airplanes.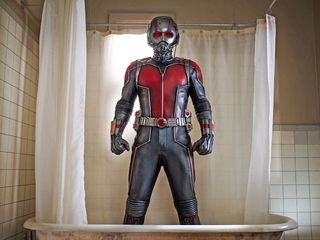 17. Ant-Man (2015)
Marvel films can get surprisingly self-serious, considering that they're mostly about spandex-clad superheroes playing havoc with the laws of physics. Ant-Man, on the other hand, is pure silliness from start to finish, with plenty of jokes and slapstick to delight viewers along the way. Scott Lang (Paul Rudd) is a petty thief who gets more than he bargained for when he steals size-changing technology, transforming himself into the diminutive Ant-Man. The action is imaginative, and the characters are genuinely funny.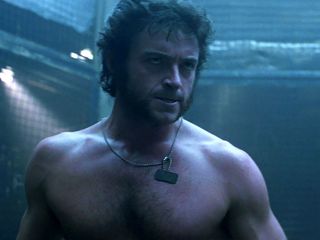 16. X-Men (2000)
One of the first modern superhero films is still one of the best. Professor Charles Xavier (Patrick Stewart) believes that humans and superpowered mutants can live in harmony; Magneto (Ian McKellen) would prefer to wipe out humanity and speed evolution along its course. Each one assembles a team of like-minded mutants, and from there, the battle is on. While it's also a thoughtful parable about fitting in, X-Men still holds up as a lean, tight action film with a genuinely interesting cast.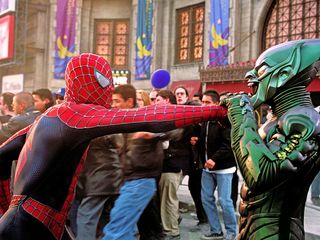 15. Spider-Man (2002)
No one does genre films like Sam Raimi, and Spider-Man demonstrated that the director is just as comfortable with superheroes as he is with horror. Peter Parker's life is an absolute mess; getting superpowers from a mutated spider only makes it worse. The Green Goblin (Willem Dafoe) wants Spider-Man dead — which is problematic, since the Goblin's son, Harry, is also Spider-Man's best friend. The action scenes combine web-slinging, fistfights and acrobatics into satisfying confrontations, and a heartfelt story line completely captures the feel of the comic books.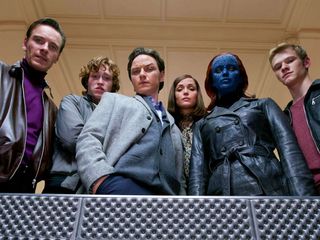 14. X-Men: First Class (2011)
After Origins: Wolverine and The Last Stand, the X-Men series was in dire straits. X-Men: First Class rejuvenated the franchise by winding the clock back to the 1960s and telling an origin story with a fresh-faced younger cast. When powerful mutant Sebastian Shaw (Kevin Bacon) tries to start a nuclear war to accelerate human evolution, Charles Xavier (James McAvoy) and Erik Lensherr (Michael Fassbender) construct the very first team of X-Men to thwart the villain. With a terrific cast and inspired action scenes, First Class is the complete package.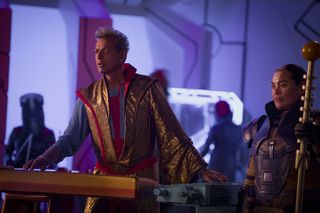 13. Thor: Ragnarok (2017)
The first two Thor films were dark and Shakespearean. One of them worked; one of them didn't. Thor: Ragnarok takes a different approach, casting the God of Thunder in a big, weird space opera along with his best frenemy, the Incredible Hulk. When a villainess named Hela (Cate Blanchett) conquers Asgard, Thor finds himself alongside Loki and the Hulk on the distant planet Sakaar. There, they must match wits against the cunning Grandmaster (Jeff Goldblum), figure out a way to escape the deadly battle-world and return to Asgard for a climactic finale. The movie's jokey tone and ambitious visuals help it feel fun and fresh, from start to finish.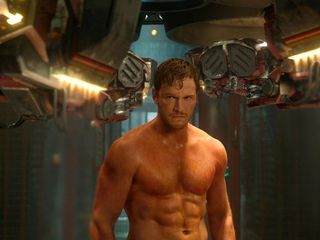 12. Guardians of the Galaxy (2014)
What do you get when you combine space opera, superheroes and '80s music? You get James Gunn's Guardians of the Galaxy, which both surprised and delighted fans when it debuted in 2014. Peter Quill, a displaced Earthling who calls himself Star-Lord, teams up with a warrior woman, a bipedal raccoon, a literal-minded bruiser and a talking tree in order to stop Ronan the Accuser (Lee Pace) from unleashing destruction on the galaxy. The quirky characters, inspired soundtrack and creative setting made this one an instant classic.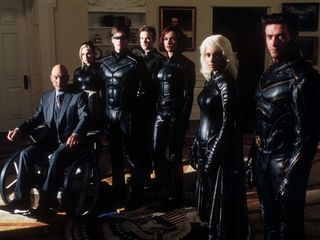 11. X2 (2003)
The first X-Men movie was good; the second one was almost transcendent. William Stryker (Brian Cox) is an anti-mutant zealot whose military research threatens both Charles Xavier's X-Men and Magneto's Brotherhood of Mutants. What elevates X2 is the sheer variety of beloved characters in the cast: Professor X, Magneto, Wolverine, Cyclops, Jean Grey, Storm, Nightcrawler, Lady Deathstrike, Rogue, Iceman and Mystique all add something unique to the bold story, which is filled to the brim with chases and confrontations — verbal, physical and mental.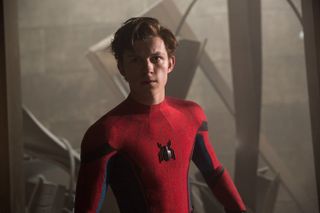 10. Spider-Man: Homecoming (2017)
Spider-Man (Tom Holland) made his debut in Captain America: Civil War, but his first solo outing is one of the more fun and heartfelt entries in the MCU so far. Peter Parker can barely manage his double-life as a high school student and a costumed superhero, but he's confident that the Avengers will call him back to duty soon. That's when the Vulture (Michael Keaton), a downtrodden construction worker with access to incredible alien technology, decides to wreak some havoc in New York City. The Vulture is one of the finest villains in the MCU so far, combining a realistic motivation with a spirited performance — and the action scenes and banter aren't half-bad, either.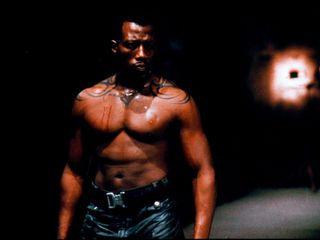 9. Blade (1998)
Some actors are just born to play a certain superheros. Hugh Jackman had Wolverine, Chris Evans had Captain America, and Wesley Snipes had Blade. Blade is a stylish, scary movie with tremendously entertaining action scenes and a bravura performance from Snipes. Vampires fear Blade, whom they call the "daywalker," as his half-human, half-vampire physiology allows him to survive in daylight. Stephen Dorff also does a fine job as Deacon Frost, a roguish vampire who wants to start a war with humanity.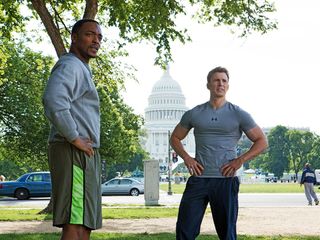 8. Captain America: The Winter Soldier (2014)
Captain America: The Winter Soldier is easily the most politically charged Marvel film, taking on topics from spying on civilians to America's role as peacekeeper in the world. Captain America finds that the modern world is much more complicated than the one he left behind. As he tries to adjust, he squares off against the Winter Soldier (Sebastian Stan), a hero turned villain from the captain's past. The film features a daring story that radically changed the Marvel Cinematic Universe, along with some of the finest hand-to-hand combat in a superhero film.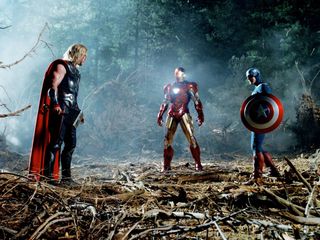 7. The Avengers (2012)
Teaming up six different superheroes from four different movies was a risky venture, but The Avengers pulled it off with flying colors. Captain America, Iron Man, Thor, the Hulk, Hawkeye and Black Widow find themselves as humanity's last hope against the Chitauri, an alien race under the thrall of Thor's evil brother, Loki. The spirited script gives each character some time in the spotlight, while the superhero-versus-superhero fights could have been lifted straight off a comic book page. The Avengers made a mighty promise, then fulfilled it.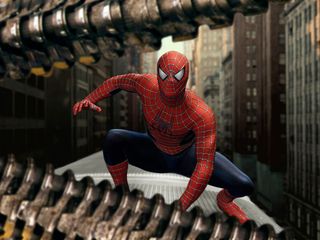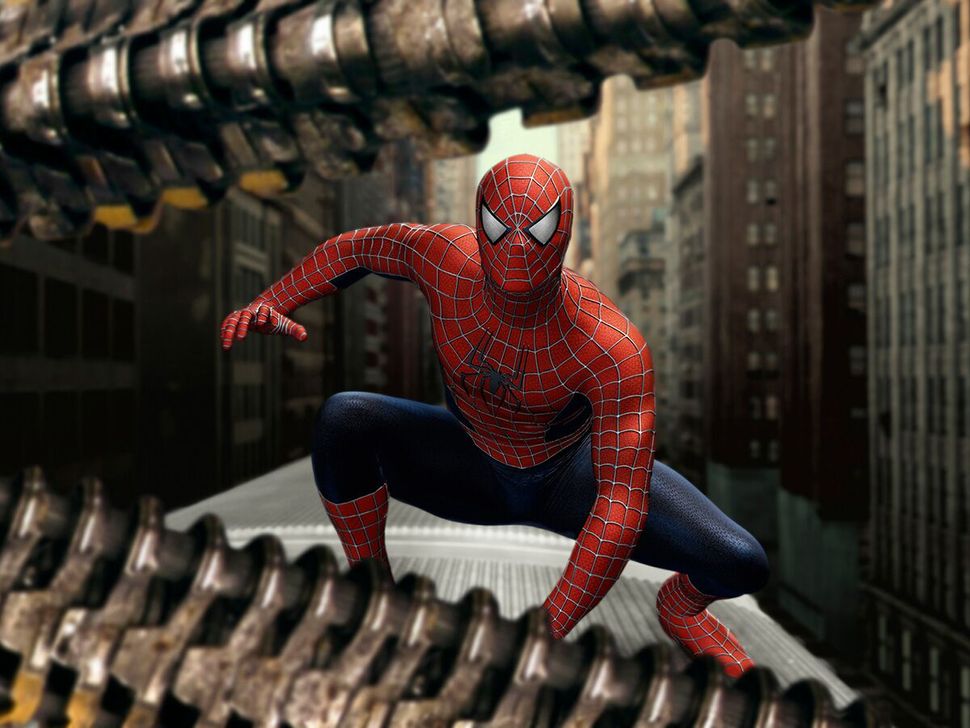 6. Spider-Man 2 (2004)
When Spider-Man 2 debuted, it set a new gold standard for superhero sequels. The movie dived right into the action, pitting Spider-Man against Doctor Octopus (Alfred Molina), a morally complicated foe who nevertheless presented a grave threat. As Doctor Octopus descends into madness, he and Spider-Man grapple with each others' ethical codes and their own responsibilities to the world at large. Naturally, their physical confrontations are equally explosive, resulting in a movie that's a little thoughtful and a lot of fun.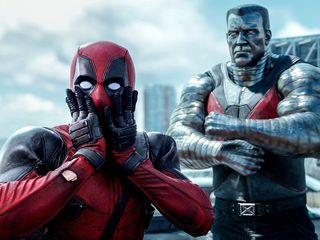 5. Deadpool (2016)
Making a raunchy, R-rated comedy about a niche X-Men supporting cast member must have seemed like madness, but director Tim Miller absolutely pulled it off. Deadpool (Ryan Reynolds) is a merc with a mouth, a mutant whose preternatural reflexes and fast healing abilities allow him to irritate his allies and enemies alike with a nonstop barrage of one-liners and inappropriate innuendo. Deadpool is consistently unpredictable and funny, with a surprisingly sweet love story at its heart. Happy International Women's Day, indeed.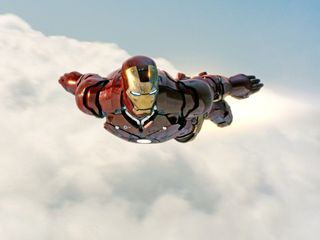 4. Iron Man (2008)
Iron Man (2008) took a second-tier superhero and turned him into an overnight sensation. When the arrogant industrialist Tony Stark sees firsthand the damage his weapons can do, he builds himself a suit of armor and becomes Iron Man. That's of grave concern to his business partner Obadiah Stane (Jeff Bridges), who would rather continue to rake in blood money. Robert Downey Jr. as the incredibly charismatic Tony Stark sells the whole movie, but a sharp script and a few intense action scenes don't hurt, either.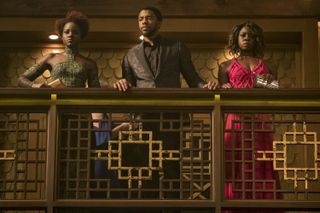 3. Black Panther (2018)
Black Panther had a lot of expectations riding on it. It was the first film in the MCU with a predominantly black cast. It was the first American superhero film to focus on Africa. It was the first time the Black Panther starred in a movie of his own. It would have been easy for the film to buckle under its own weight — but it didn't. Instead, Black Panther is a weighty, meaty, thought-provoking film that still delivers incredible action scenes and a cast of genuinely interesting characters. When Prince T'Challa (Chadwick Boseman) returns to his native Wakanda after the assassination of his father, he must take up the superheroic mantle of the Black Panther — and confront a deadly-but-visionary villain in Erik Killmonger (Michael B. Jordan).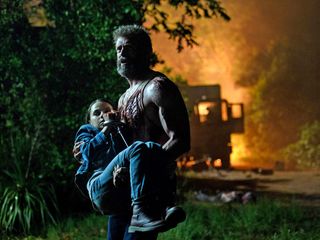 2. Logan (2017)
Logan is not really a "superhero movie" in the traditional sense of the term. Instead, it's a bleak revisionist Western, more similar to Unforgiven or McCabe and Mrs. Miller than the X-Men movies that preceded it. In the near future, mutants are nearly extinct, and Wolverine, now just Logan, and Professor X are some of the only ones remaining. With a timely political story and a harsh, relentless aesthetic, Logan is a meaty film, full of weighty themes, contrasting bitter disappointment with a glimmer of hope.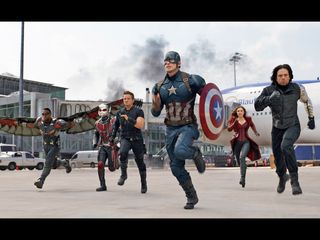 1. Captain America: Civil War (2016)
The Avengers are Earth's Mightiest Heroes, which means that they can also be its biggest threat. A controversial superhero registration law pits Captain America and Iron Man against each other. When the rest of the Avengers choose sides, the situation comes to a head in the most spectacular superhero clash to ever grace the silver screen. The story expertly balances Captain America's personal story against the story lines of Iron Man and the rest of the Avengers, while the fight scenes are about as satisfying as they come.
Image Credits: Marvel