Guns N' Roses put on a pyrotechnic show when they headlined the Pyramid Stage at Glastonbury on Saturday night.. The LA rockers played a three hour set that included huge hits like Sweet Child O'Mine plus some deep cuts. Lizzo, Lana Del Rey, Fat Boy Slim, and Lewis Capaldi all performed their Saturday sets too. You can watch it back on BBC iPlayer now. Currently traveling outside the UK? You can watch the Guns N' Roses live stream, and all of Saturday's acts, free online from anywhere with a VPN.
Watch Guns N' Roses and Saturday's acts Glastonbury 2023 live streams
Saturday's Glastonbury 2023 performances will be broadcast live from 12 p.m. BST / 7 a.m. ET and streamed live throughout the day on June 24.
► FREE LIVE STREAMS — BBC iPlayer (U.K.)
► Watch anywhere — Try ExpressVPN 100% risk free
Guns N' Roses will provide the climax to Saturday's festivities with a 2-hour long set starting at 9.30pm BST / 4.30pm ET / 2.30pm PT, with frontman Axel Rose and guitarist Slash expected to thrill the crowd with a showstopping set packed with hard rock hits like Sweet Child O'Mine, Live And Let Die and Patience.
Making his Glastonbury debut on the same stage will be the Eighties pop star Rick Astley. The Never Gonna Give You Up hitmaker will warm up the audience before the powerhouse duo of Lewis Capaldi and Lizzo take to the Pyramid Stage, just ahead of Guns N' Roses.
Grammy-winning artist Lizzo will loosen everyone up with funky tracks like About Damn Time and Juice, while Capaldi – whose health issues led him to cancel all recent commitments "to be at my best and ready for Glastonbury – should now be poised to deliver a barnstorming set of his chart-topping hits.
Melancholic songstress Lana Del Rey will close the evening on Glastonbury's second-biggest stage with something delightfully different to the night's heavy metal headliners, while over on the Electronic Stage, Praise You DJ Fat Boy Slim will be showing off his skills on the ones and twos.
Thanks to the BBC, you can catch the Guns N' Roses online, plus Saturday's other sensational performers, for FREE on BBC iPlayer, and as part of its dedicated Glastonbury Festival 2023 live stream coverage. Just read our guide to find out how to unblock your BBC iPlayer account when visiting the US or beyond.
How to watch Guns N' Roses at Glasto and Saturday's acts with FREE live streams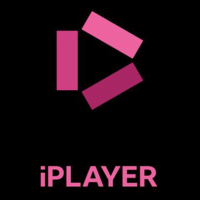 If you're based in the UK, then you can easily watch Guns N' Roses Glastonbury 2023 headline set – along with live streams of Saturday's other main acts – completely FREE on Saturday, June 24.
The BBC have massive amounts of festival coverage across BBC One, Two, Three, Four, the BBC iPlayer, BBC Radio and the BBC Sounds app, with Guns N' Roses' headline set airing at 9.30pm UK time – 4.30pm ET – on Saturday and with live streams of the other main acts like Lizzo, Working Men's Club, and Lana Del Rey available throughout the day.
BBC iPlayer even has a dedicated Glastonbury Channel from Friday to Sunday, showing key performances from the Pyramid Stage, interviews, highlights from past years and much more. Plus, for the second year running, the main stage iPlayer coverage will be broadcast in Ultra HD.
Not at home in the U.K. during one of the big Glastonbury sets? Don't worry — you can watch it via a VPN instead.
How to watch Guns N' Roses at Glastonbury 2023 and Saturday's other live streams from anywhere with a VPN
Watching Glastonbury live streams is a tradition for millions of Brits across the country, but what if you're not there when the music is being broadcast live on the BBC?
Look no further than a VPN, or virtual private network. A VPN makes it look as if you're surfing the web from your home country, rather than the one you're in. That means you can access the streaming services you already pay for, from anywhere on Earth. Or anywhere that has an internet connection, at least.
For instance, a Brit who's currently in the U.S. could stream Guns N' Roses online with BBC iPlayer, even though they're not in the U.K., and see the heavy metal legends headline on Saturday night. Just make sure you have a valid TV license if you're accessing the service.
We've tested lots of the best VPN services and our favorite right now is ExpressVPN. It's fast, works on loads of devices and even offers a 30-day money-back guarantee.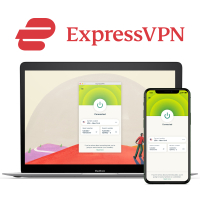 Safety, speed and simplicity combine to make ExpressVPN our favorite VPN service. It's also compatible with loads of devices and there's a 30-day money-back guarantee if you want to try it out.
Using a VPN is incredibly simple.
1. Install the VPN of your choice. As we've said, ExpressVPN is our favorite.
2. Choose the location you wish to connect to in the VPN app. For instance if you're in the U.S. and want to view a U.K. service, you'd select U.K. from the list.
3. Sit back and enjoy the action. Head to BBC iPlayer and watch all the Glastonbury action.
---
Can you watch Guns N' Roses at Glastonbury and Saturday's acts live in the US, Australia or elsewhere?
Technically, Glastonbury coverage is only available in the U.K., so if you live in another country, such as the U.S. and weren't lucky enough to grab a ticket for the festival, you won't be able to tune in.
However, if you're usually based in the U.K. but aren't there at the moment, you can stream Guns N' Roses and watch Saturday's other live performances on BBC iPlayer via a VPN such as ExpressVPN.
What time do Guns N' Roses play Glastonbury?
The Guns N' Roses set on the Pyramid Stage is due to start at 9:30 p.m. BST (4:30 p.m. ET / 10:30 p.m. CET). Axl Rose is notorious for taking the stage sometimes hours later than advertised, but Glastonbury organiser Emily Eavis runs a tight ship, so expect a prompt start later this evening at Worthy Farm.
Watch Guns N' Roses and Saturday's live streams: Full line-up
All times listed below are in BST, subtract 5 hours to get Eastern Standard Time.
Saturday, June 24
Pyramid Stage
9:30 p.m. – 11:45 p.m. — Guns N' Roses
7:30 p.m. – 8:30 p.m. — Lizzo
5:35 p.m. – 6:35 p.m. — Lewis Capaldi
4:00 p.m. – 5:00 p.m. — Aitch
2:30 p.m. – 3:30 p.m. — Amadou & Mariam
1:15 p.m. – 2:00 p.m. — Raye
12:00 p.m. – 12:45 p.m. — Rick Astley
The Other Stage
10:30 p.m. – 11:45 p.m. — Lana Del Rey
8:45 p.m. – 9:45 p.m. — Central Cee
6:45 p.m. – 7:45 p.m. — Manic Street Preachers
5:15 p.m. – 6:15 p.m. — Maggie Rogers
3:45 p.m. – 4:45 p.m. — Generation Sex
2:15 p.m. – 3:15 p.m. — Tom Grennan
1:00 p.m. – 1:45 p.m. — The Lathums
11:45 a.m. – 12:30 p.m. — The Unthanks
West Holts Stage
10:15 p.m. – 11:45 p.m. — Loyle Carner
8:30 p.m. – 9:30 p.m. — Mahalia
7:00 p.m. – 8:00 p.m. — Ezra Collective
5:30 p.m. – 6:30 p.m. — Jacob Collier
4:00 p.m. – 5:00 p.m. — Third World
2:30 p.m. – 3:30 p.m. — Sudan Archives
1:00 p.m. – 2:00 p.m. — Kanda Bongo Man
11:30 a.m. – 12:30 p.m. — Say She She
Woodsies Stage
10:30 p.m. – 11:45 p.m. — Christine And The Queens
9:00 p.m. – 10:00 p.m. — Rina Sawayama
7:30 p.m. – 8:30 p.m. — Måneskin
6:00 p.m. – 7:00 p.m. — TBA
4:30 p.m. – 5:30 p.m. — Shame
3:15 p.m. – 4:00 p.m. — The Murder Capital
2:00 p.m. – 2:45 p.m. — Working Men's Club
12:45 p.m. – 1:30 p.m. — Wunderhorse
11:30 a.m. – 12:15 p.m. — The Last Dinner Party
Park Stage
11:00 p.m. – 12:15 a.m. — Fatboy Slim
9:15 p.m. – 10:15 p.m. — Leftfield
7:45 p.m. – 8:45 p.m. — TBA
6:15 p.m. – 7:15 p.m. — Tinariwen
4:45 p.m. – 5:45 p.m. — Obongjayar
3:15 p.m. – 4:15 p.m. — Jockstrap
2:00 p.m. – 2:45 p.m. — Flohio
12:45 p.m. – 1:30 p.m. — James Ellis Ford
11:10 a.m. – 12:10 p.m. — Max Richter
Acoustic Stage
9:30 p.m. – 10:45 p.m. — Paul Carrack
8:00 p.m. – 9:00 p.m. — Glen Hansard
6:30 p.m. – 7:30 p.m. — Glenn Tilbrook And Beautiful Landing
5:00 p.m. – 6:00 p.m. — Richard Thompson
4:00 p.m. – 4:40 p.m. — Badly Drawn Boy
3:00 p.m. – 3:40 p.m. — The Sharon Shannon Trio
2:00 p.m. – 2:40 p.m. — The Magic Numbers
1:00 p.m. – 1:40 p.m. — Roo Panes
12:10 p.m. – 12:40 p.m. — Katya
11:30 a.m. – 12:00 p.m. — Clare Sands
Avalon Stage
11:05 p.m. – 12:15 a.m. — Vintage Trouble
9:35 p.m. – 10:35 p.m. — Melanie C
8:05 p.m. – 9:05 p.m.— Jake Shears
6:35 p.m. – 7:35 p.m. — Gabrielle Aplin
5:05 p.m. – 6:05 p.m. — Fisherman's Friends
3:35 p.m. – 4:35 p.m. — Joanne Shaw Taylor
2:10 p.m. – 3:05 p.m. — Beans On Toast
12:50 p.m. – 1:45 p.m. — Holy Moly & The Crackers
11:30 a.m. – 12:20 p.m. — Cable Street Collective
Sunday, June 25
Pyramid Stage
9:00 p.m. – 11:05 p.m. — Elton John
7:00 p.m. – 8:00 p.m. — Lil Nas X
5:00 p.m. – 6:15 p.m. — Blondie
3:15 p.m. – 4:30 p.m. — Yusuf / Cat Stevens
1:30 p.m. – 2:30 p.m. — The Chicks
12:15 p.m. – 1:00 p.m. — Sophie Ellis-Bextor
11:00 a.m. – 11:45 a.m. — The Bristol Reggae Orchestra And Windrush Choir
The Other Stage
9:45 p.m. – 11:15 p.m. — Queens Of The Stone Age
7:45 p.m. – 8:45 p.m. — The War On Drugs
6:00 p.m. – 7:00 p.m. — Becky Hill
4:30 p.m. – 5:30 p.m. — Dermot Kennedy
3:00 p.m. – 4:00 p.m. — The Teskey Brothers
1:45 p.m. – 2:30 p.m. — Nova Twins
12:30 p.m. – 1:15 p.m. — Japanese Breakfast
11:00 a.m. – 12:00 p.m. — The Joy
West Holts Stage
9:45 p.m. – 11:15 p.m. — Rudimental
8:00 p.m. – 9:00 p.m. — Candi Staton
6:30 p.m. – 7:30 p.m. — Barrington Levy
5:00 p.m. – 6:00 p.m. — The Hu
3:30 p.m. – 4:30 p.m. — Speakers Corner Quartet
2:00 p.m. – 3:00 p.m. — Black Country, New Road
12:30 p.m. – 1:30 p.m. — Beth Orton
11:00 a.m. – 12:00 p.m. — Skinny Pelembe
Woodsies Stage
9:30 p.m. – 10:45 p.m. — Phoenix
8:00 p.m. – 9:00 p.m. — Caroline Polachek
8:30 p.m. – 7:30 p.m. — Editors
5:00 p.m. – 6:00 p.m. — Slowdive
3:30 p.m. – 4:30 p.m. — Cat Burns
2:00 p.m. – 3:00 p.m. — The Big Moon
12:30 p.m. – 1:30 p.m. — Cmat
11:15 a.m. – 12:00 p.m. — The Love Buzz
Park Stage
9:15 p.m. – 10:30 p.m. — Alt-J
7:45 p.m. – 8:45 p.m. — Thundercat
6:15 p.m. – 7:15 p.m. — Alison Goldfrapp
4:30 p.m. – 5:30 p.m. — Viagra Boys
3:15 p.m. – 4:00 p.m. — Weyes Blood
2:00 p.m. – 2:45 p.m. — Charlotte Adigery & Bolis Pupul
12:45 p.m. – 1:30 p.m. — Gwenno
11:30 a.m – 12:15 p.m. — John Francis Flynn
Acoustic Stage
9:30 p.m. – 10:45 p.m. — Rickie Lee Jones
8:00 p.m. – 9:00 p.m. — Gilbert O'sullivan
6:30 p.m. – 7:30 p.m. — The Bootleg Beatles
5:30 p.m. – 6:10 p.m. — Laura Cantrell
4:10 p.m. – 5:10 p.m. — Toyah Willcox & Robert Fripp
3:00 p.m. – 3:50 p.m. — Bird On The Wire: The Songs Of Leonard Cohen
2:00 p.m. – 2:40 p.m. — Rumer
1:00 p.m. – 1:40 p.m. — Kathryn Roberts & Sean Lakeman
12:10 p.m. – 12:40 p.m. — Naomi Kimpenu (Etc Finalist)
11:30 a.m. – 12:00 p.m. — Angeline Morrison
Avalon Stage
10:50 p.m. – 11:50 p.m. — Neville Staple - From The Specials
9:20 p.m. – 10:20 p.m. — Mica Paris
7:50 p.m. – 8:50 p.m. — Lissie
6:20 p.m. – 7:20 p.m. — Far From Saints
4:50 p.m. – 5:50 p.m. — Will Young
3:20 p.m. – 4:20 p.m. — Elvana
1:55 p.m. – 2:50 p.m. — Cara Dillon
12:35 p.m. – 1:25 p.m. — Hannah Williams & The Affirmations
11:30 a.m. – 12:10 p.m. — N'Famady Kouyaté
More from Tom's Guide