Amazon event biggest announcements — new Alexa, Fire TV, Echo Show, Ring cameras, eero and more
The biggest news from the Amazon Devices & Services Event 2023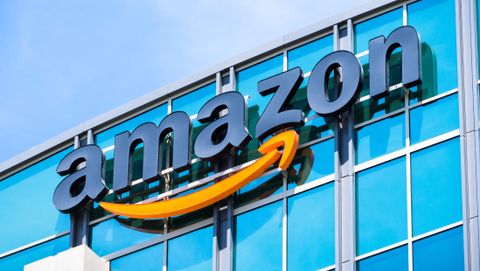 (Image: © Shutterstock)
Amazon held the 2023 version of its Devices & Services event, and as expected it featured a parade of new smart home products that will start appearing next month in advance of the holiday shopping season highlighted by the Amazon Early Access Sale (a.k.a. Prime Day 2) next month and then Black Friday in November.
The event wasn't just about hardware — Amazon also showed off some improvements to Alexa based around generative AI. The end result should be conversations with the digital assistant that sound more conversational — Alexa will also start adding "ums," pauses and laughs to make conversations feel more natural. An Eye Gaze feature, coming later this year to the Fire Max 11 tablet, even lets you control preset actions with your gaze.
It's the hardware, though, that leads off any Amazon event, and there was plenty on display today (September 20). Here are the highlights.
New streaming devices: Fire TV Soundbar is $119 and pairs with Amazon Fire TVs and Fire TV Sticks to offer Bluetooth audio. In addition, the $49 / AU$79 Fire TV Stick 4K features a 1.7GHz processor, and supports Wi-Fi 6 and 4K Ultra HD streams; you can get a Fire TV Stick 4K Max version for $59 / AU$119 that offers Wi-Fi 6e, 2GHz quad-core processor, Dolby Vision and HDR 10+ and Dolby Atmos Audio.
Fire TV update: Fire TV is getting a new search mode aimed at helping with discovery. Also, there will be a new Continue Watching row added to the interface. Buy a new Fire TV device, and you get six months of the MGM Plus streaming service for free.
eero routers: The eero Max 7 is a $599 Wi-Fi 7 mesh router delivering speeds of up to 4.3 Gbps and wired speeds of up to 9.4 Gbps. It will also come in packs of two and three to offer Wi-Fi 7 connectivity throughout your home.
Blink products: The Blink Outdoor 4 Floodlight Camera pairs with a Blink Outdoor 4 camera with a floodlight in a $159 package. There's also a new Blink Sync Module Pro that's aimed at letting you place your Outdoor 4 cameras further away for better coverage in large homes. That's coming next year as a $49 add-on.
New smart controller: The Echo Hub smart home controller provides an 8-inch screen for controlling smart home devices and viewing your security cameras in one place. It costs $179 / AU$329. You can read more about it in our Echo Hub hands-on preview.
Echo Frames: The latest generation of Amazon's smart glasses boost battery life to 6 hours and feature a redesigned audio architecture to direct more sound to your ears. The speech processing technology is also getting improved wake-word performance. The new Echo Frames will feature seven different styles, starting at $269, though no release date was given. Read our Echo Frames hands-on review for more!
Other announcements include new Fire HD 10 Kids tablets, a Pro series for Ring stick-up cameras and the Echo Show 8 smart screen. Read on for more details.
Refresh
Today's event is most likely the swan song for Dave Limp, who has headed up Amazon's Alexa division for the past 13 years. Limp said he was planning to retire, and just last week, it was announced that he was going to be replaced by Microsoft's Panos Panay, according to Bloomberg.
It's been a rough year for the Alexa division; it lost around 2,000 employees in cutbacks, and the group itself axed a few of its devices and services, including the Amazon Halo, Halo Rise, Amazon Glow, and Amazon Drive. So, we expect this year's event to be a bit more subdued than usual.
Last year, the company announced 14 products in about an hour, which was a lot for us to keep up with. This year, we estimate we'll see about 10 new things.
No Amazon event goes by without the company updating one of its flagship Alexa-powered smart speakers. Last year, it was the Echo Dot and Echo Dot with Clock that received a refresh, both of which got audio improvements, an accelerometer that let you tap the device to pause/play music, and the ability to act as Eero Wi-Fi extenders. The Echo Dot with Clock also received an updated display that shows things like artist names and titles, and calendar events.
This year, it's the full-size Echo's turn for an upgrade. The fourth-gen model came out in 2021 with a spherical design, as well as new features like a built-in motion sensor, Zigbee and Matter support, and eero built in, too. While we don't think the Echo is going to have a major redesign, we are interested to see what new features will be added. Hopefully, the full-size Echo will get a display like the Echo Dot with Clock.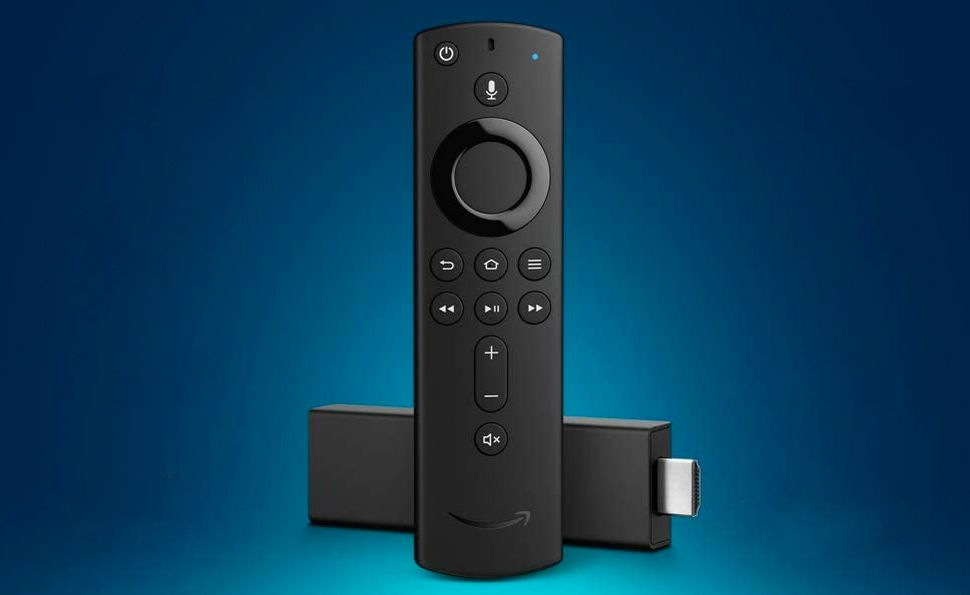 Another Amazon device that's long in the tooth is its Fire TV stick, which also hasn't been refreshed since 2021. Last year's Amazon event saw the debut of the 2022 Fire TV Cube, but we think Amazon is going to focus on its less-expensive streaming devices this time around. We're reasonably hopeful that whatever new model is released will have Wi-Fi 6 and improved HDR capabilities. The Fire TV Stick 4K Max, which also came out in 2021, did have Wi-Fi 6, but was discontinued by Amazon.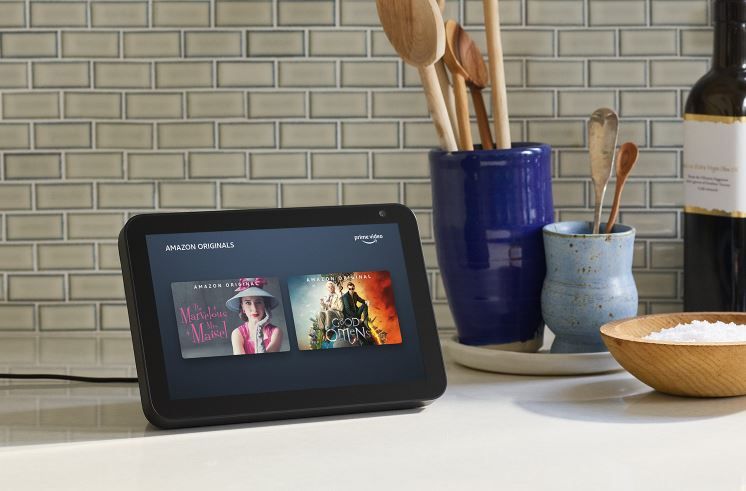 Moving on to smart displays: It will be interesting to see what Amazon does here. It just released the 2023 Echo Show 5 in June of this year, but the Echo Show 8 hasn't been updated since 2021. The original 10-inch Echo Show has also been discontinued, and the Echo Show 10 and Echo Show 15 are both two years old as well. The Echo Show 15 did get a Fire TV upgrade last year — which makes it an amazing smart TV for your kitchen — so we could see the same upgrade come to the Echo Show 10.
For those who don't know, Amazon is Ring's parent company. So all the Ring Doorbells and security cameras that patrol your home? Yep, those are the kinds of things that could be announced during Amazon's Devices and Services event.
While it's hard to say how a security camera can innovate, we are still waiting for the drone-like Ring Always Home Cam to become available to the masses. We last saw it at CES 2023, but Amazon hasn't provided an update on when people can actually buy one. Maybe we'll get some good news during today's event.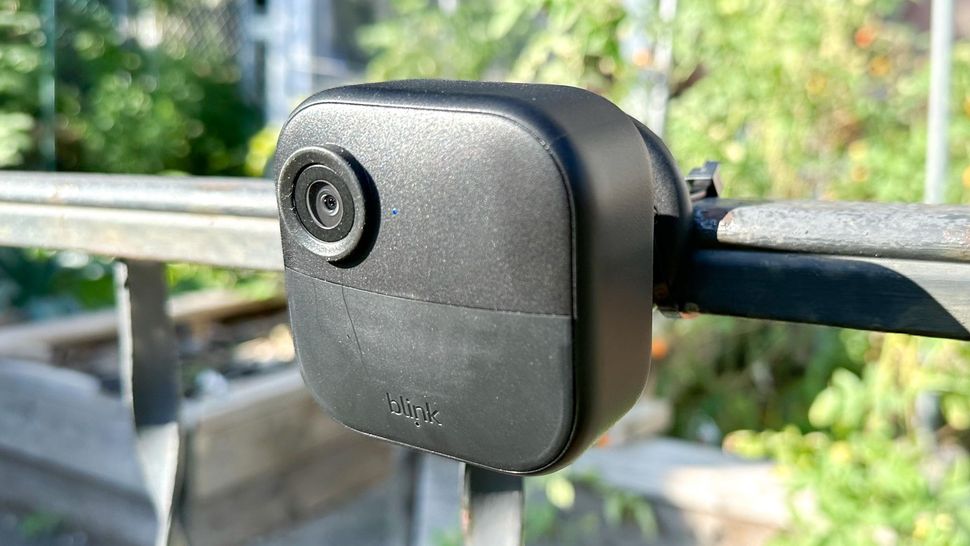 Another company owned by Amazon is Blink, which also makes a bevy of budget home security cameras, such as the Blink Outdoor 4. Blink tends to play at the lower end of the market; most of its devices cost $100 or less. Unlike most of its competitors, Blink's cameras don't use rechargeable batteries.
However, the company has patented a low-power transmission technology, so that the batteries in its cameras will last for up to two years. And, because of the cameras' small size, it's easy to place it almost anywhere around your house.
The Blink Outdoor 4 just came out, and the Blink Floodlight Cam is also pretty new, so if we had to wager on a new product, it would be a new video doorbell, as its current model is two years old, and doesn't support package detection.
We've arrived and checked in at the event, ready to see what Amazon has to offer later today. Just as a reminder, the event starts at 11 a.m. ET and is happening live from Amazon's HQ outside Washington, D.C.

As is usual for Amazon, they are not streaming the event live so you won't be able to watch it — but we've got you covered for all the top announcements as they happen.
Good morning from Amazon's HQ2 for today's Devices and Services event, coverage kicking off at 11am ET pic.twitter.com/LjZcyYmOVASeptember 20, 2023
During last year's Devices and Services presentation Amazon announced the Kindle Scribe, the first Kindle that worked more like a Fire Tablet than an e-reader. Priced at $339, introduced a new premium tier of Kindle devices. Around the same time, a value-centric Amazon Kindle (2022) hit the market for $99, meaning there's a model for every budget.
Still, the best Kindle you can get right now is the Amazon Kindle Pap